Texas is a big state, but that means there are also so many great weekend getaways from Dallas! Depending on the direction you travel, just a few hours in the car can take you from hill country to casinos, so you'll want to see which cities and activities we've rounded up as perfect weekend getaways from Dallas.
Some of the best weekend getaways from Dallas are less than 2 hours away. Some of them can even be day trips from Dallas if you don't want to commit a whole weekend! Depending on your reason for wanting to escape the city for a few days, you can find the perfect relaxing or romantic, or exciting, or family-fun vacation!
There is so much culture and history to explore within and nearby Texas that you won't have to look far to find one of the ideal weekend getaways from Dallas for you.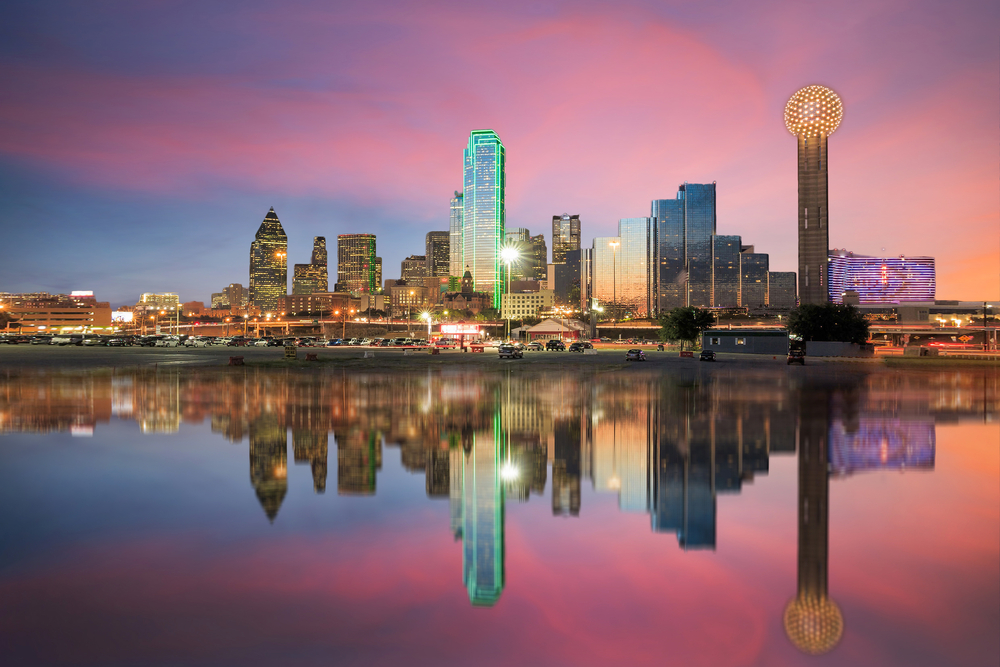 15 Interesting Weekend Getaways From Dallas
Dripping Springs
If you want to spend some time between Austin and Texas Hill Country, you'll want to visit Dripping Springs. Because of its location, it has the perfect blend of Austin's live music and Texas Hill Country's scenic views. With a vibe, all its own Dripping Springs is one of the most unique weekend trips from Dallas.
Hamilton Pool Preserve is a must-visit day trip from Austin. The Preserve is a waterfall that tumbles over the edge of a cave and into a beautiful swimming hole. While the swimming hole is temporarily closed, you can still hike down and enjoy this natural wonder. This popular pool requires a reservation (which is great so that it won't be overcrowded), and reservations fill quickly.
If you're looking for live entertainment, Mercer Street needs to be on your itinerary. You can stop by the Mercer Street Dancehall which is just one of the 24 live music venues in the city.
Dripping Springs is about a 3.5-hour drive from Dallas, which makes this city far enough away to feel like a true getaway.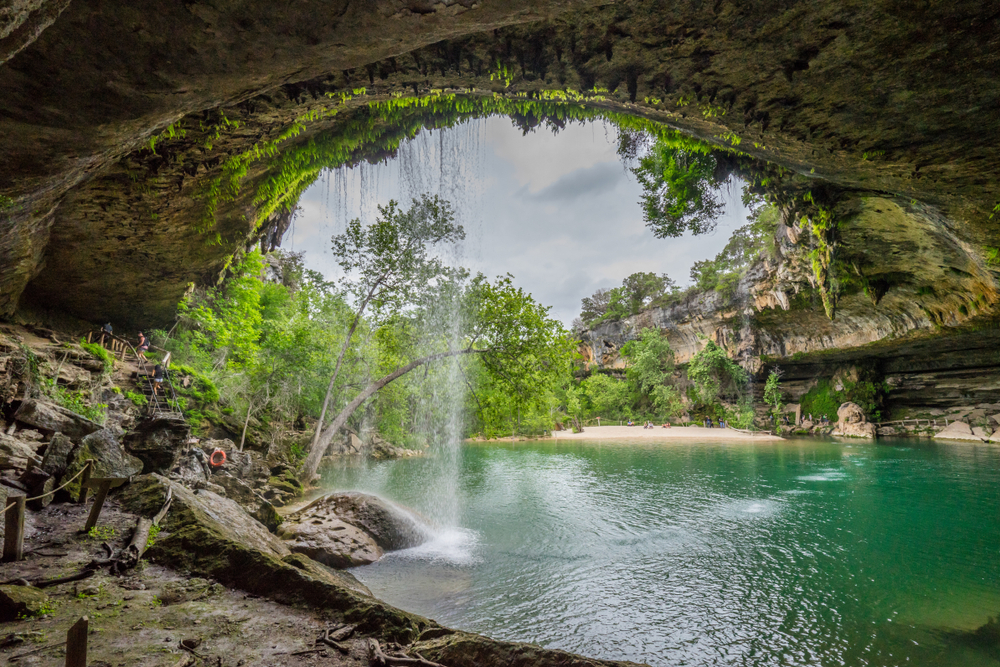 Miraval Austin
If you're looking for one of the most relaxing weekend getaways from Dallas, you HAVE to visit Miraval Austin. We think it's one of the best all-inclusive resorts in the USA because of its attention to wellness as a whole. While a day spa is one of the options they provide, they offer so much more!
Surrounded by the Balcones Canyonlands Preserve, the peacefulness of nature adds intangible value to your stay. The Miraval Austin provides daily schedules of activities that (depending on when you plan your stay) include equine, meditation, fitness, nutrition, photography, yoga, spirit & soul, and outdoor adventure. Spa packages vary from massages, hair & nail salon, and peels, scrubs, and wraps. They also offer culinary workshops and mindful dining so visitors can improve their wellness from the inside out.
This really is an all-encompassing wellness spa that brings a whole new meaning to relaxing. You'll be daydreaming about your visit and remember this as one of the best weekend getaways from Dallas.
Located just under 3 hours from Dallas, this definitely qualifies as a road trip, but one with a great reward at the end!

Book Your Stay Here.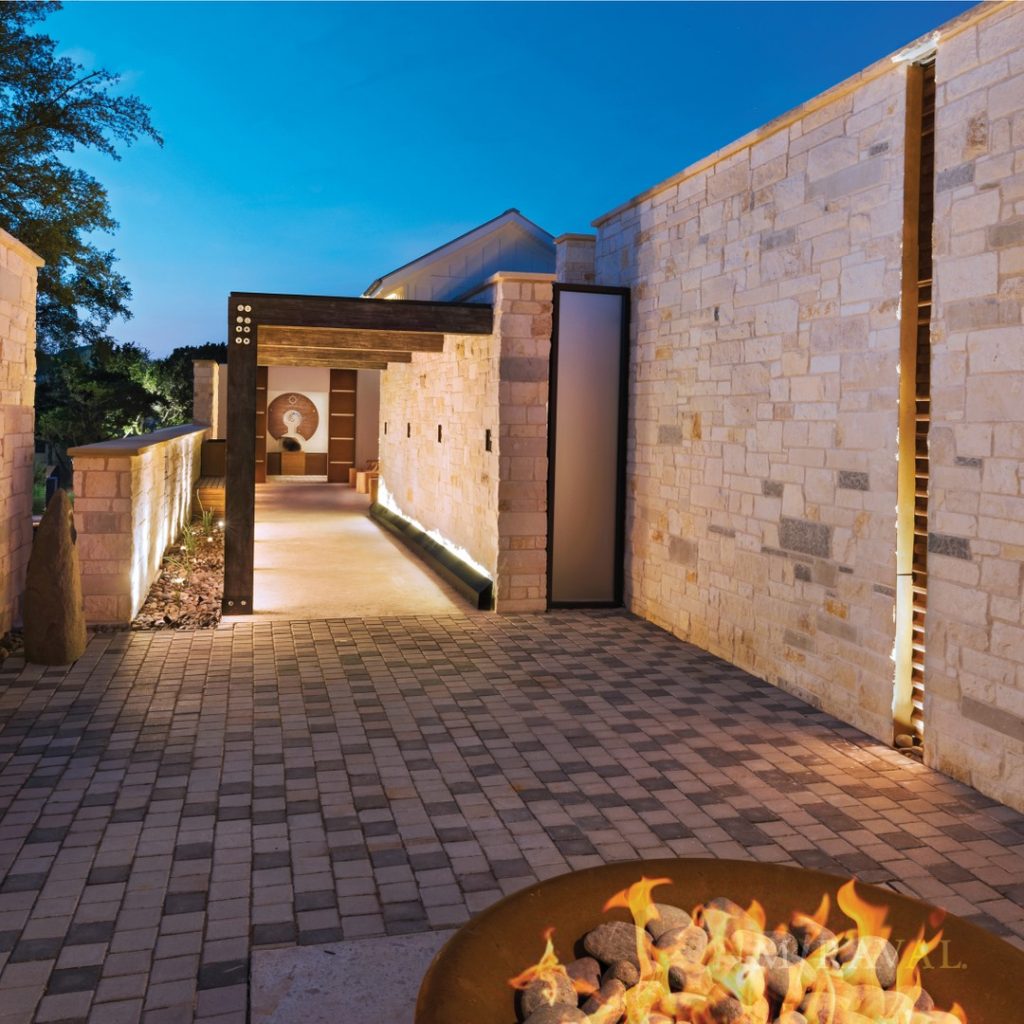 Fort Worth
Due to its close location (just a city away), Fort Worth is one of the best inexpensive weekend getaways near Dallas. While it's a large city similar to Dallas, it has a whole different scene and unique attractions you can only find in Fort Worth.
A portion of the city that's frozen in time is the Fort Worth Stock Yards that is always a wonderful place to visit, even if you're a Texas native. You can watch a cattle drive at either 11:30 am or 4:00 pm when cowboys in full gear herd the famous Texas longhorn down East Exchange Avenue. There are also modern cowboys at the Stockyard's weekly rodeo.
In contrast to the wild west, you can dress up for an evening at Bass Performance Hall where touring broadway shows and beautiful concerts, ballets, and operas perform live. The exterior of the Hall with its trumpeting sculptures is housed in the third-largest cultural district in the U.S., so you're sure to be inspired as you stop in the neighboring shops and galleries.
You can reach Fort Worth in under 40 minutes making it one of our favorite short trips from Dallas.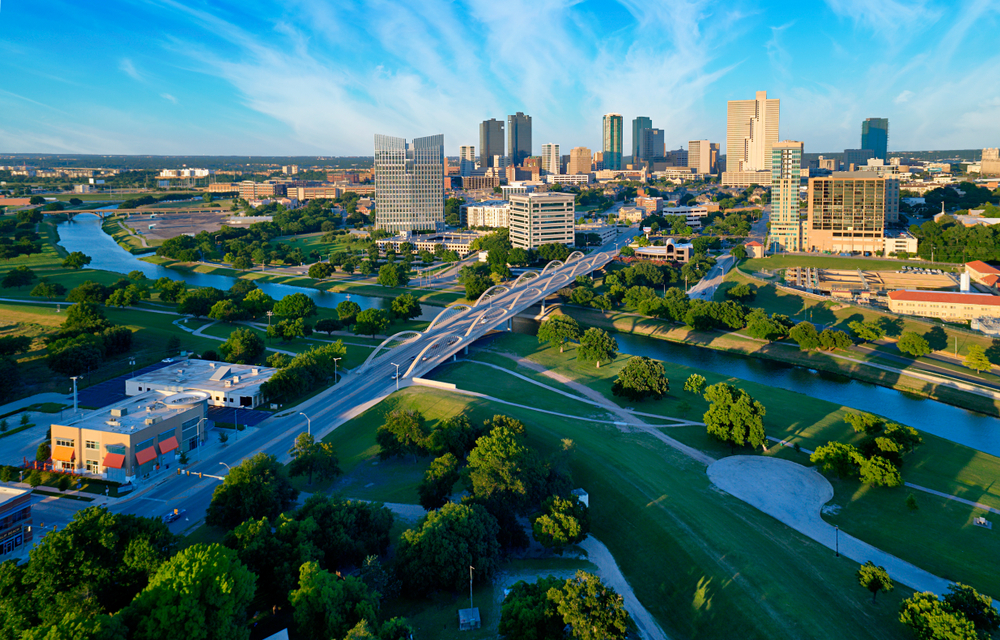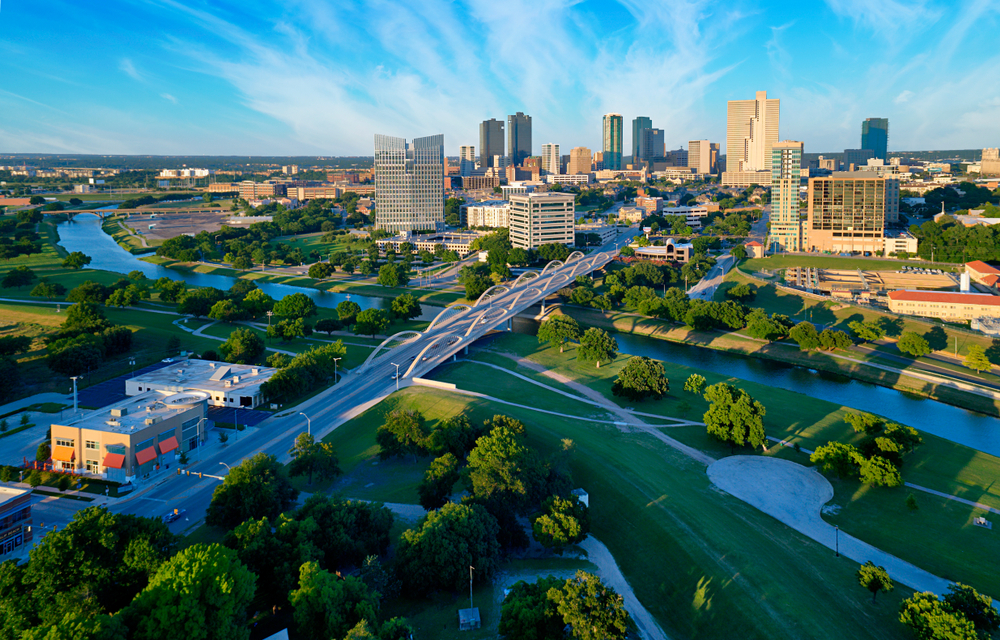 Galveston
Not only is Galveston one of the most popular weekend getaways from Dallas, but it's also one of the prettiest beaches in Texas. Its vast 32 miles of sandy beaches means that there's plenty of room to accommodate the crowds without having to feel crowded. The Gulf weather is also perfect for year-round visits to this ocean town.
Depending on which of the weekend getaways from Dallas you are looking for, you can choose between relaxing or adventurous. While spending all weekend on the beach is definitely an option, you can also go birding, fishing, kayaking, or surfing.
Of course, no visit to Galveston is complete without a visit to Pleasure Pier, the amusement park that sits above the ocean water.
Galveston is about a four-hour and twenty-minute drive from Dallas, so be sure to pack lots of snacks before you hit the road but it is truly one of the best beach towns in Texas!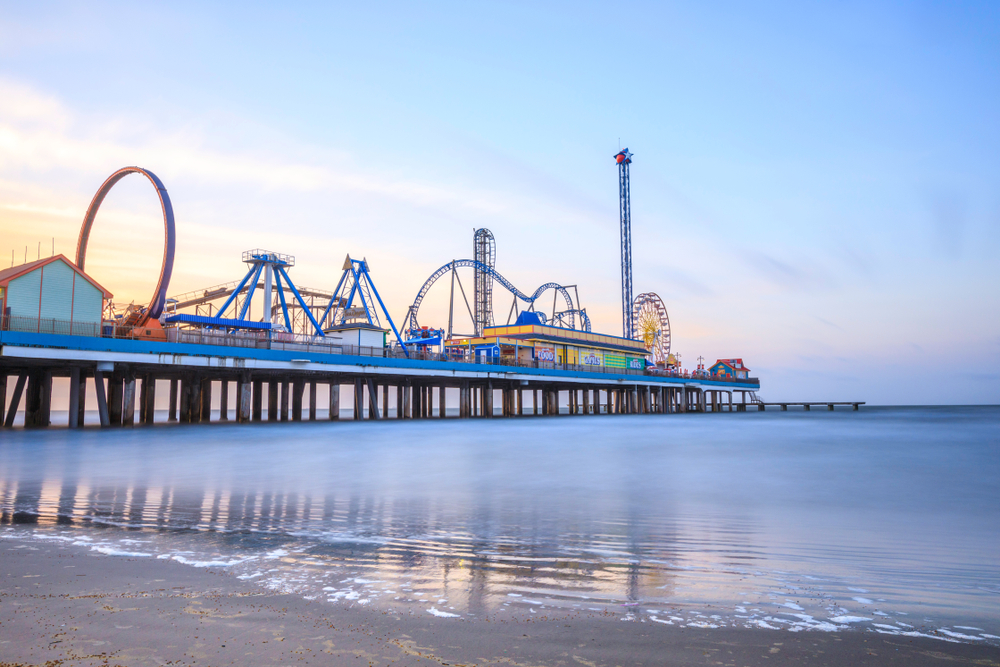 Shreveport, LA
This is one of the most interesting weekend getaways from Dallas because you'll be leaving the great state of Texas and heading to Louisiana! It's the perfect adult's-only weekend since Shreveport and its neighbor Bossier City has a number of casinos that draw in visitors from all over the region. So be ready to place your bets and win big at night and relax during the day at your hotel's spa.
Of course, you can't go to Louisiana without some cajun and creole food. Orlandeaux's Cafe is the USA's oldest operating African-American family-owned restaurant so you know the recipes that they use have been tried and tested and perfected with each generation. There's gumbo, po'boys, and stuffed shrimp on the menu that you can't go wrong with by ordering.
There are also festivals that happen throughout the year, so be sure to check the city's calendar to see if there's one while you're in town!
The best part is that Shreveport is surprisingly less than 3 hours away from Dallas!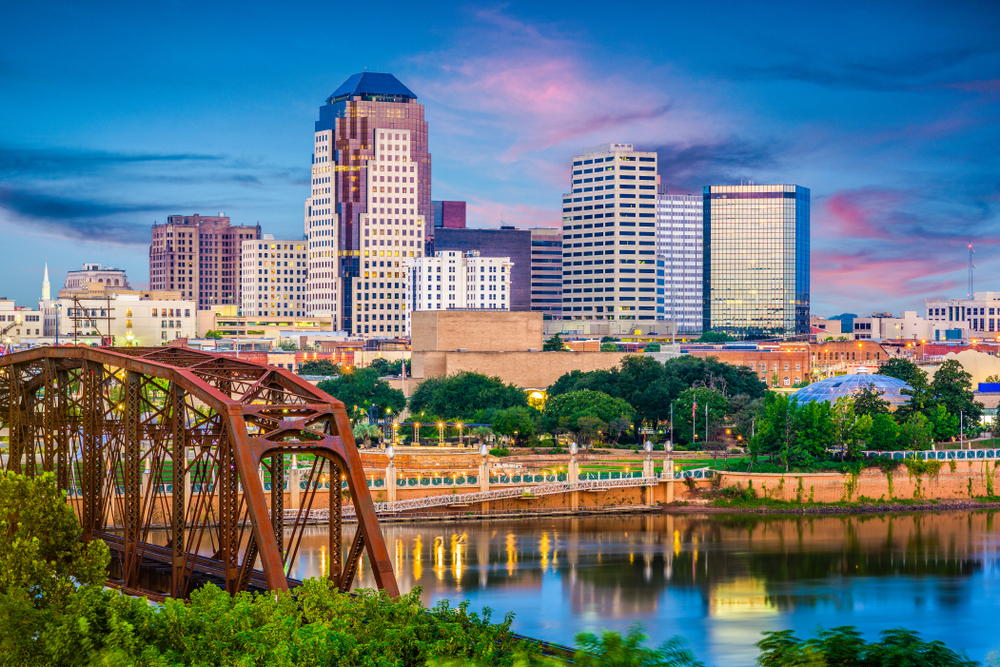 Fredericksburg
German influence can be seen and felt in the Texas hill country of Fredericksburg, so if you're looking for some must-eat traditional German cuisine, you'll find plenty of options here! Whether it's bakeries or breweries, Fredericksburg will leave you filled with authentic brats and beer from some of their best restaurants!
While you're treating your tastebuds to the local eateries, be sure to walk what's known as The Magic Mile, aka Main Street, Fredericksburg. You'll find yourself wandering into unique stores like art galleries, through festivals, past street musicians. The walk is located between the Admiral Nimitz Museum and the Vereins Kirche Museum, so you can start and end your walk with a mix of culture and history. There are truly so many things to do in Fredericksburg!
You can't go to Texas hill country without exploring the nature it encompasses. There are plenty of seasonal bluebonnet and poppy fields to frolic through near Fredericksburg. Enchanted Rock State Natural Area is a 425-foot pink granite formation that serves as a Texas mountain. Due to its popularity, reservations are required (which means you'll really be able to feel the calmness of nature since there won't be a big crowd). There are over 10 miles of trails to explore, hike, rock climb, and enjoy. The higher elevation also makes Enchanted Rock an ideal viewpoint for bird watchers and stargazers.
Fredericksburg is just under a 4.5-hour drive, but because of its German roots, it's one of the most unique weekend getaways from Dallas.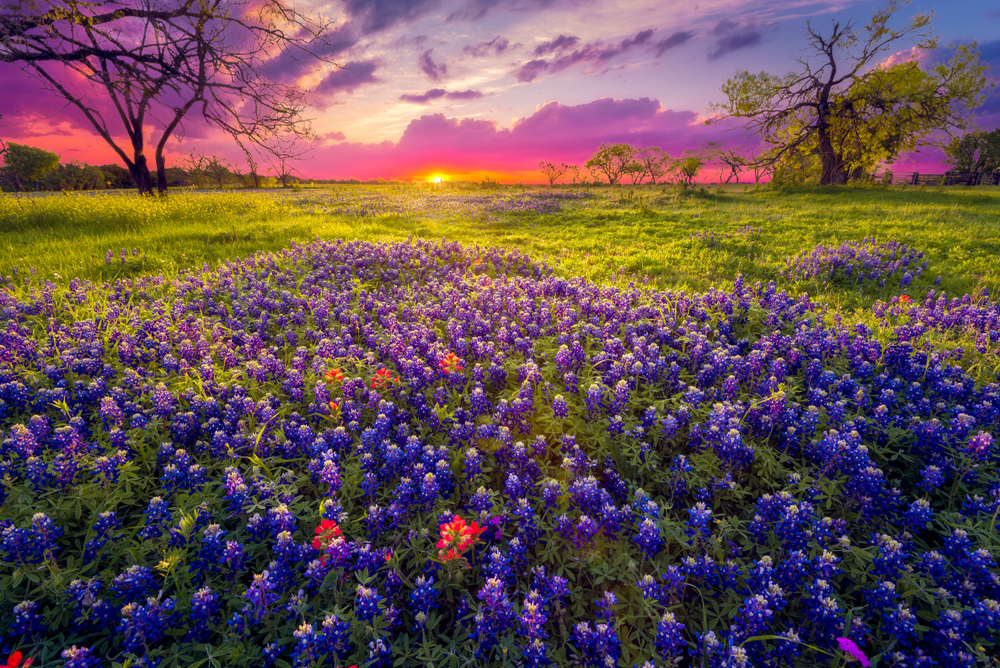 Colorado Bend State Park
If you want to spend some time in the great outdoors, Colorado Bend State Park is one of the most ideal weekend getaways from Dallas for you. While Colorado Bend State Park might not be one of the National Parks found in Texas, it has all you could want in a relaxing camping weekend. Hiking, cave tours, biking, fishing, swimming, and of course camping are what await you at Colorado Bend State Park.
One of the best hikes in the Park is the hike to Gorman Falls. It's a 3-mile hike over rocky terrain that will take you to a beautiful waterfall. Because Gorman Falls is fed by spring water, it's surrounded by mossy rocks and spans about 650 feet. While you can't swim in the pool at the waterfall's base, you can swim in Spicewood Springs also located inside the Park. It is truly one of the best hidden gems in Texas!
The water activities don't end there. If you want to cool off in the summer, you can spend time out on Lake Buchanan by boating or kayaking. Or, if you want to escape the sun altogether, you can go below ground and explore any number of the 400 caves in the Park.
Colorado Bend State Park is about three hours and fifteen minutes away from Dallas if you're traveling via car.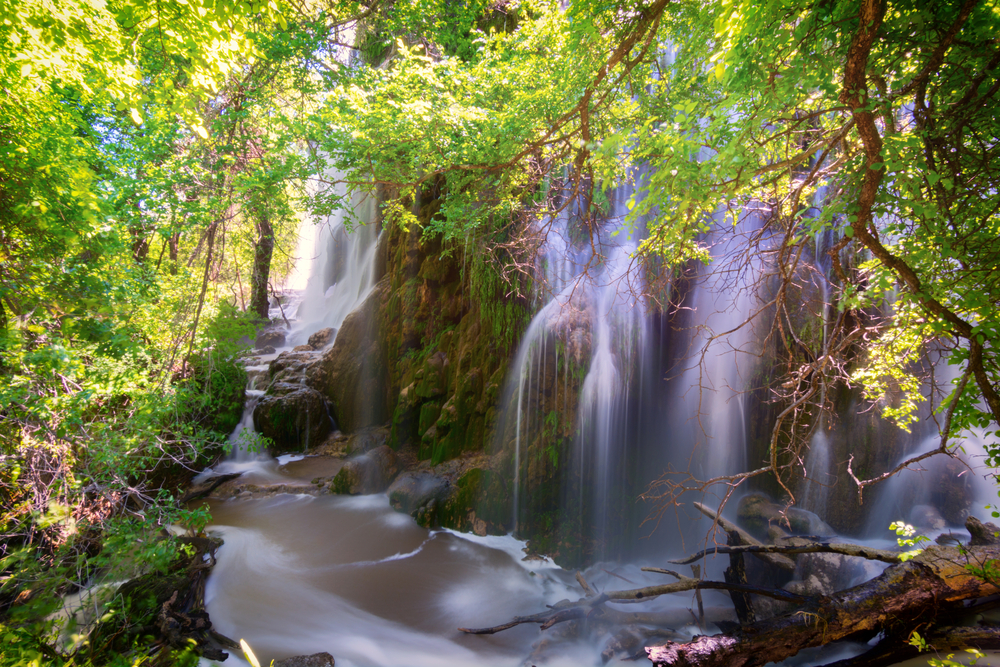 Gaylord Texan Resort
Located in Grapevine, the Gaylord Texan Resort has everything you could want under its roof. From 4.5 acres of gardens to a nightclub, restaurants to shopping, the sheer vastness of the Gaylord Texan makes it one of the go-to weekend getaways from Dallas.
There are many seasonal events and features that rotate throughout the year, so you'll want to come back to experience it all! In the summer, you can escape the Texas heat and humidity by jumping into Paradise Springs, the resort's 10-acre outdoor waterpark. In the winter the Resort hosts ICE!, an interactive exhibit filled with Texas-sized ice sculptures.
Another plus is that it's only a 26-minute drive from the city it one of the best quick getaways from Dallas. You can skip the road trip and instead start your vacation!

Book Your Stay Here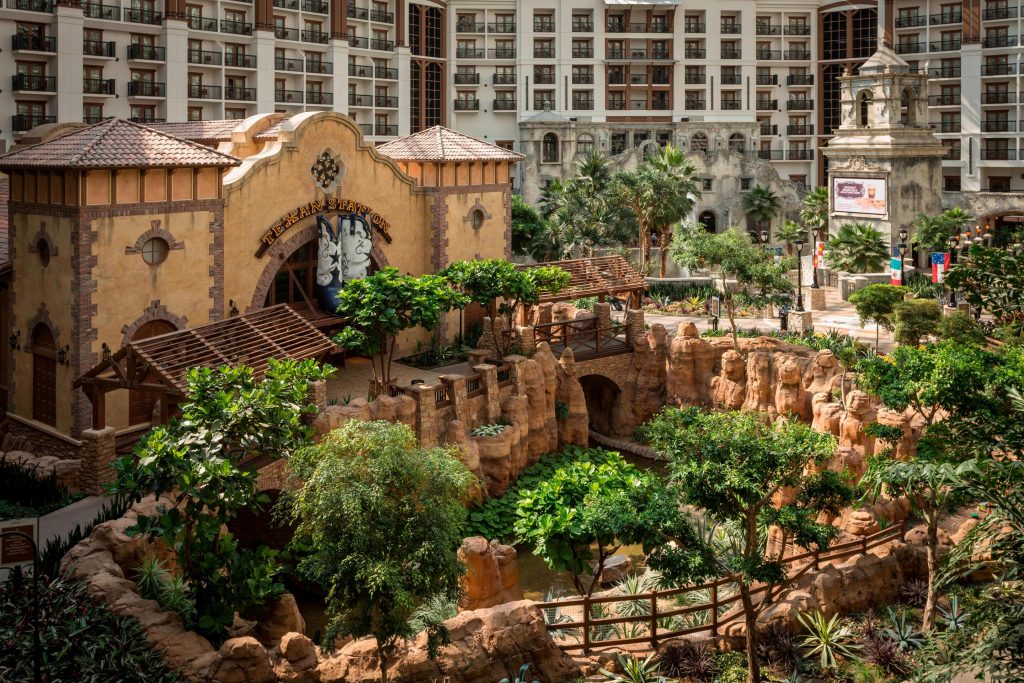 Corpus Christi
Corpus Christi is another popular city that sits on the Gulf of Mexico and is a great Texas road trip destination. It also is close to Padre and Mustang Islands, so you can visit multiple beaches on a single weekend trip from Dallas. The beaches vary from pedestrian-only to vehicle-friendly so depending on how much sand you want to feel between your toes you have multiple beaches to choose from.
We recommend that you take advantage of the wind levels this city can get. It's a windy city which makes it perfect for windsurfing, sailing, and kiteboarding.
If you can't get enough of the beaches during the day, or if you want to be lulled to sleep by the sound of real ocean waves, you can stay on the beachfront at a condo, hotel, or RV. You'll be the first ones in the water in the morning after waking up to one of the most memorable sunrises you'll ever see.
Corpus Christi is about 6 hours from Dallas, so if you have the opportunity to go during a long weekend, you'll be better able to enjoy all that the city has to offer.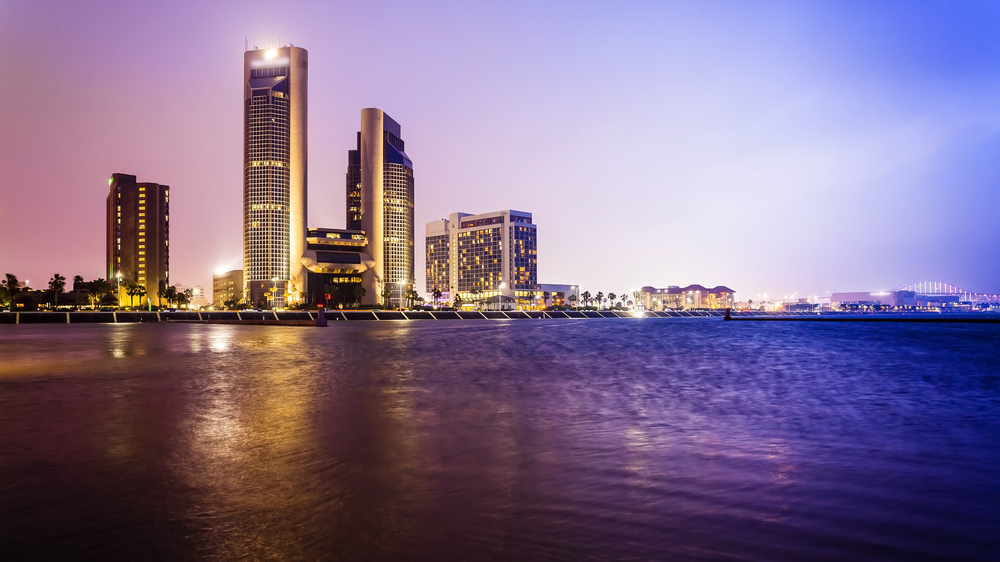 Great Wolf Lodge
Part of the largest chain of indoor water park resorts in America, there's a reason that Great Wolf Lodge is one of the most popular weekend getaways from Dallas for families. Not only does it have a four-story slide for tubing, but it also has a four-story splash treehouse that kids will love!
If your kids aren't water lovers, they can also enjoy a ropes course, indoor mining, an arcade, and even a Great Wolf Lodge Build-A-Bear. For younger kids, there are a nightly storytime, kiddie pool, and characters (including the mascot Great Wolf).
Adults aren't left out of the fun! There are hot springs and a spa on-site that will help parents relax. The Lodge is also close to Grapevine Mills, the largest mall in North Texas with over 180 stores (including several outlets). It's also close to Dallas, and only 30 minutes away by car, which is a huge plus if you're traveling with kids.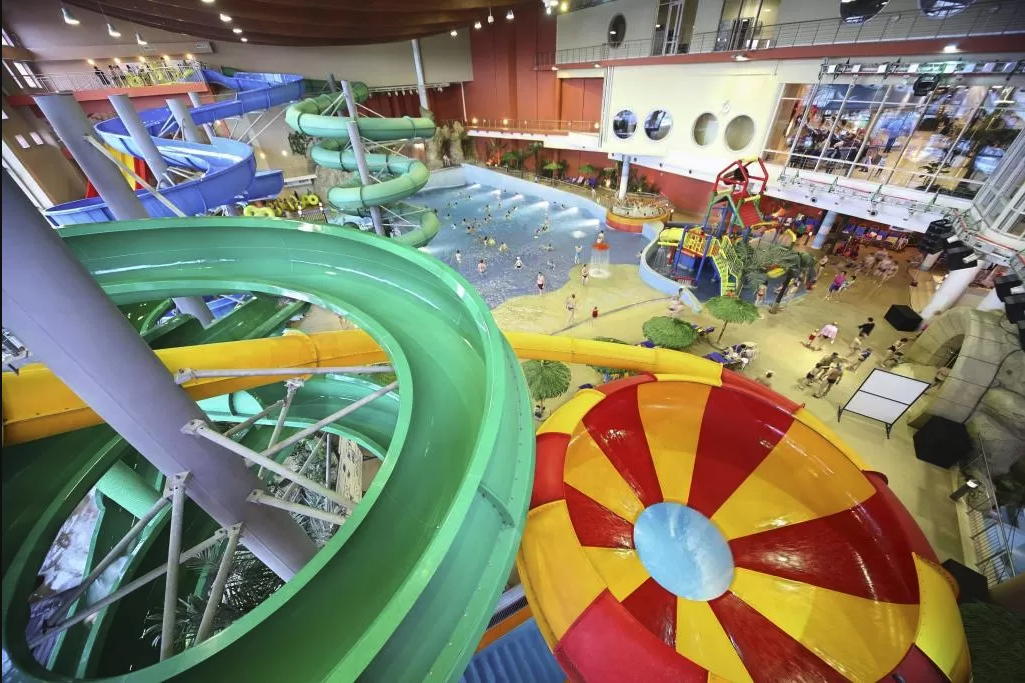 New Braunfels
With both the Guadalupe and Comal Rivers crossing through the city of New Braunfels, it's no surprise that this city is one of the road trips from Dallas that many people travel. The steady and calm pace of the rivers perfectly reflects the same steady and calm pace of the city of New Braunfels.
Craft beer and wine lovers are drawn to New Braunfels because the city sits on both the Hill Country Craft Beer Trail and the Wine Trail. Local vineyards and brewing companies ensure that guests are treated to the best drinks they have to offer. The variety of options also makes these tasting tours a big hit with visitors.
You can attend live performances in the oldest dance hall in Texas, Gruene Hall. Yes, you'll be encouraged to dance! Many well-known singers have performed at the dance hall including George Strait, Garth Brooks, LeAnn Rimes, and Willie Nelson.
Of course, if you visit during the summer, you'll need to spend some time in the water. Tubing and river rafting down the Guadalupe and Comal Rivers are both popular water adventures. New Braunfels is also home to Schlitterbahn Waterpark & Resort and is great for families with children of all ages.
At a little over 3.5 hour drive from Dallas, New Braunfels is great to escape from the everyday bustle of life.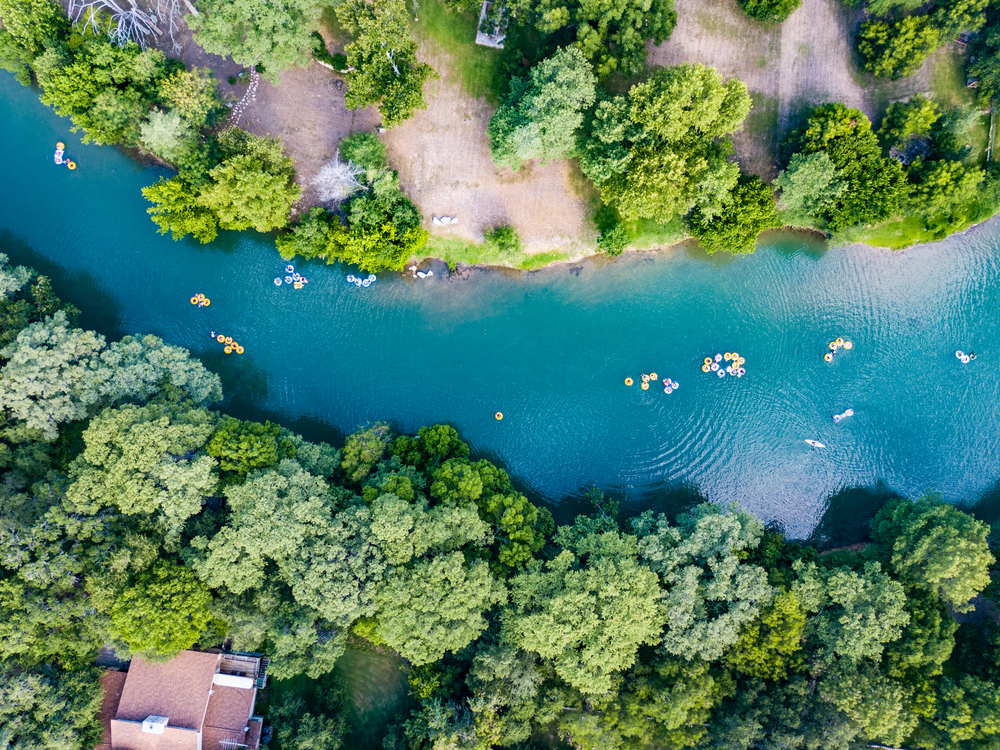 Fossil Rim
Who would have thought that there was a whole wild world close to Dallas? Glen Rose attracts adventurers of all ages because of the experiences you can only find in this city.
One of the crowning jewels in Glen Rose is Fossil Rim Wildlife Center, a wildlife conservation facility that also serves as a community educator. Guests can go on a self-guided safari as they drive through the property in their own cars. Food pellets for the animals are available for purchase and will encourage these animals to approach your vehicle. The facility is home to zebras, giraffes, rhinos, ostriches, antelope, and gazelles so it will feel like your very own African safari!
Accommodations at Fossil Rim include a lodge or cabins that overlook a watering hole that's popular with animals. You never know what you will wake up to just outside your window!
If you're looking for ancient wildlife, you'll want to explore Dinosaur Valley State Park where you can view actual fossils and dinosaur footprints preserved in the river beds. You can also visit the Ed Young Gas Station that was built with petrified wood in honor of the dinosaur history found within the city.
Glen rose is only about an hour and twenty minutes from Dallas, making it one of the perfect and memorable weekend getaways from Dallas.
The Riverwalk
San Antonio is home to the famous Riverwalk, and by famous we mean the #1 attraction in Texas. This vacation should be at the top of your weekend getaways from Dallas bucket list because there is so much to do on the Riverwalk.
Your visit should absolutely include the riverboat tour. You'll be able to scout out all the wonderful waterfront restaurants and shops you need to visit. There are even accommodation options along the riverfront if you want to sleep in the heart of all the action. There are also several special occasions, many of them cultural, where events are held on the actual river, so be sure to check the Riverwalk's calendar of events!
San Antonio is also home to historical sites in Texas history like the Alamo and San Antonio Missions National Historical Park. You can walk among these beautiful structures that have been carefully preserved and learn more about the role these missions played in Texas's history.
The drive from Dallas to the Riverwalk is just over 4 hours.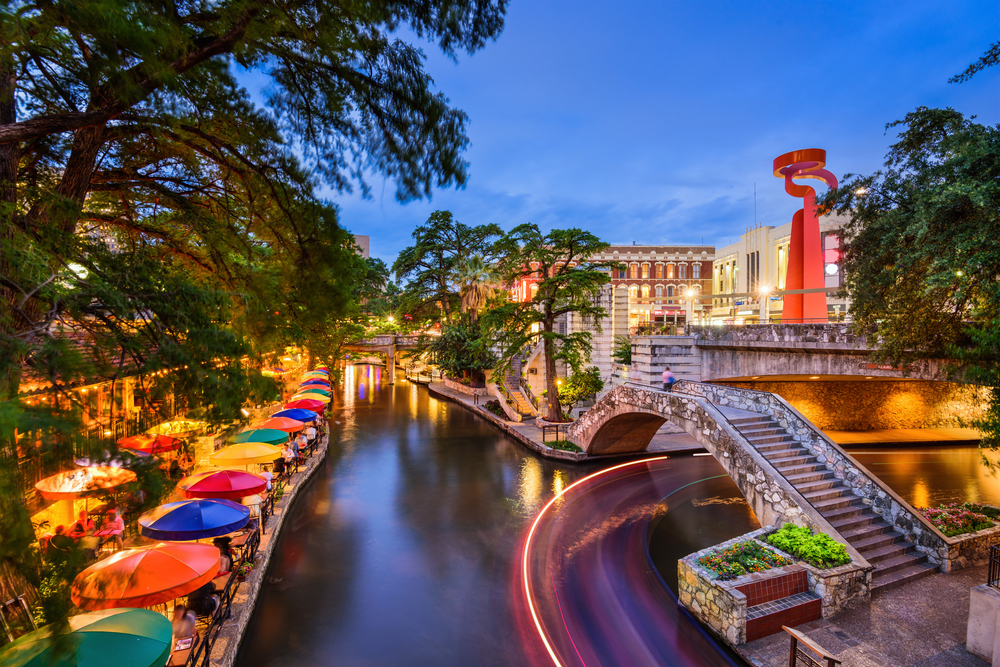 Arlington
If you're looking for one of the fast-paced weekend getaways from Dallas that's fast to get to, Arlington is the city for you! Located between Dallas and Fort Worth, Arlington has a variety of entertainment options to fill your weekend with thrills and adventure.
Six Flags Over Texas and Six Flags Hurricane Harbor are staples in Arlington and draw visitors of all ages from across the country. Six Flags Over Texas is the largest theme park in the DFW Metroplex with over 45 rides and attractions. Your favorite Looney Tunes characters can be found across the park along with special performances and live shows. If you're visiting in the summer, you can beat the heat at Six Flags Hurricane Harbor one of the largest water parks in Texas. You'll be able to get the same thrills on the water slides and rides while keeping cool!
There's no better place to watch the Dallas Cowboys play football than in the state-of-the-art AT&T stadium. But if you happen to visit Arlington during the off-season there are plenty of events held in the venue including soccer matches and concerts. If you prefer baseball, the Texas Rangers' home field Globe Life Field is also located in Arlington, so see if you can catch a ball game and a foul ball the next time you're planning one of your quick getaways from Dallas.
Arlington is about 30 minutes from Dallas, but offers a whole range of unique adventures!
Hot Springs National Park, AR
Yes, it is possible to leave the massive state of Texas for one of the most relaxing weekend trips from Dallas. Hot Springs National Park in Arkansas is the perfect way to unwind after a long and stressful work week. Their world-famous mineral bath will give you 90 minutes of bliss as you undergo a full-body spa treatment.
There are several bed and breakfasts in town that will help turn your relaxation into one of the most romantic getaways near Dallas. There are also candlelit dinner options at local restaurants and dancing options at several of the music venues. You can top it all off with a carriage ride. Couple's spa treatments and massages are also available so you can experience Hot Springs National Park together.
Hot Springs National Park is about 4.5 hours from Dallas.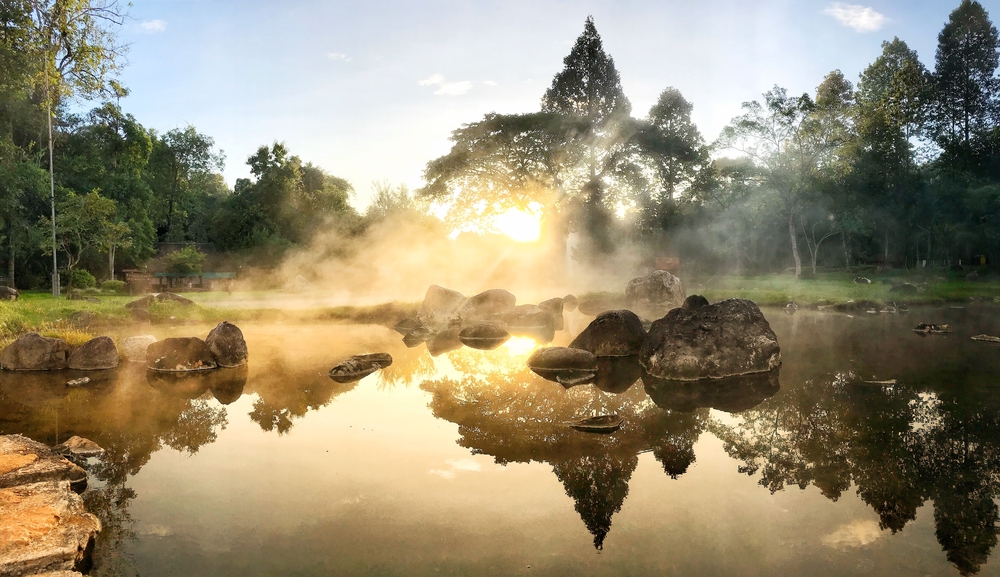 Texas is a great state to explore, so there are so many options that are both near and inexpensive to explore if you're wanting one of the most memorable weekend getaways from Dallas. If you need a break from work or just need a change of scenery, you'll be able to find just the right amount of adventure and relaxation. You don't need to pay for a plane ticket or deal with a stressful travel itinerary, just hop in your car and start your weekend. The best part about this list is that you'll be ready to plan your next vacation before you're even back from your first!