Are you trying to figure out the perfect Texas road trip for your next United States adventure? Whether you live in Texas and want to see more of your state or want to visit each state in depth, Texas is a place to consider for your next American road trip. This Texas itinerary will give you plenty of ideas on how to spend your time in the largest of the continental U.S. states.
Texas might not be at the top of many people's lists of the most beautiful or interesting U.S. destinations, but they would be wrong to dismiss the Lone Star State. Texas is perfect for anyone into history, art and culture, natural wonders, or simply having a fun time. There are a ton of national and state parks, locations significant in United States history, and other unique attractions you can only find in Texas.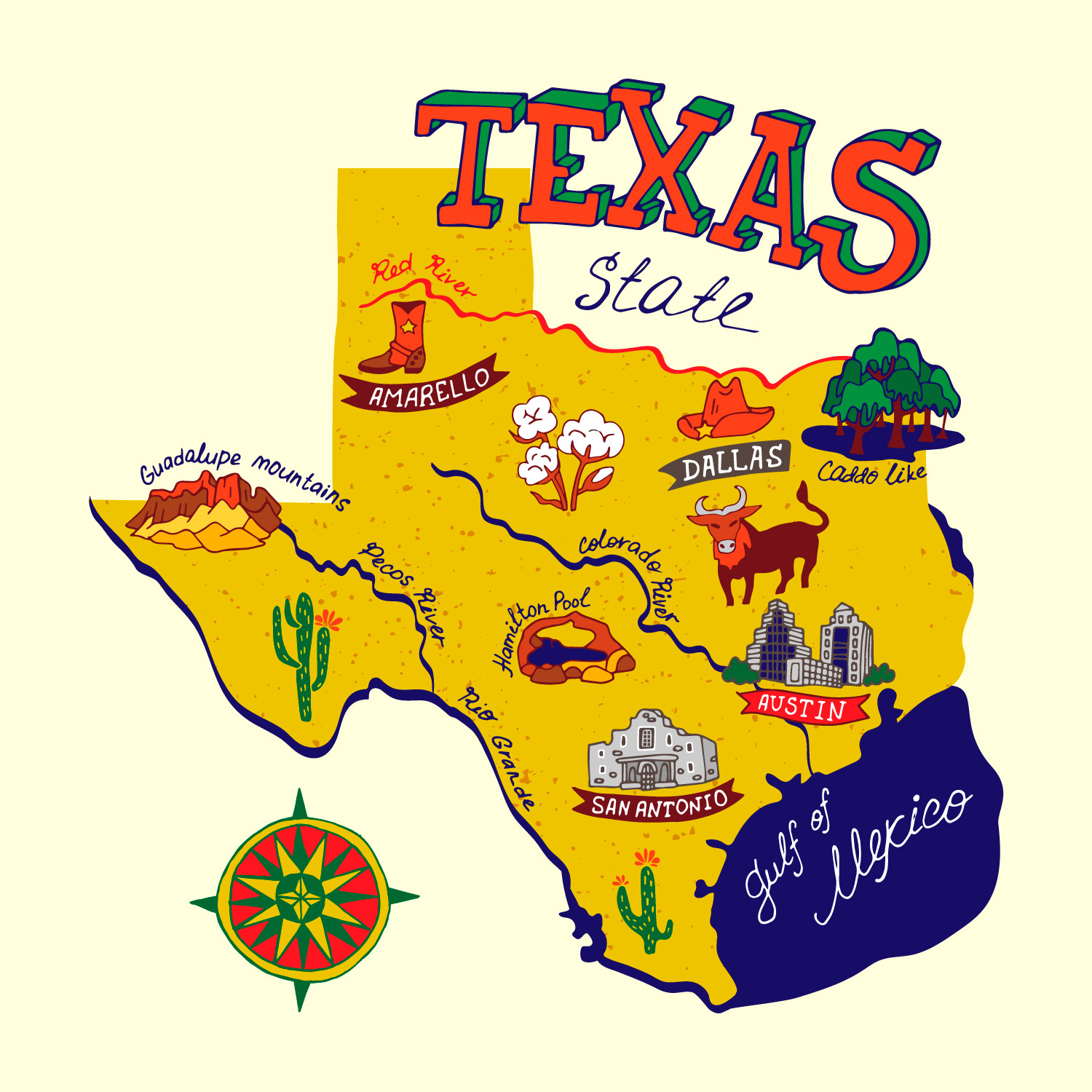 The Perfect Texas Road Trip Itinerary You Should Steal
Begin Your Texas Road Trip By Flying Into Austin
Fly or drive into Austin, the state's capital, to start your road trip of Texas. Though, if you are driving from a nearby state, feel free to start this Texas road trip at any of the other stops that might be closer to you.
If you plan on flying in, make sure to check Skyscanner ahead of time to find the best airfare. Most likely, you will land at the Austin-Bergstrom International Airport where there are plenty of rental car options for you to choose from. Pick the car best suited for your needs, then head into the city of Austin.
If you think you need some extra help planning your road trip, there are plenty of apps you can download. Check out our recommendations here!
Don't forget to check out our Detailed Road Trip Packing List so you don't forget any essentials for your trip!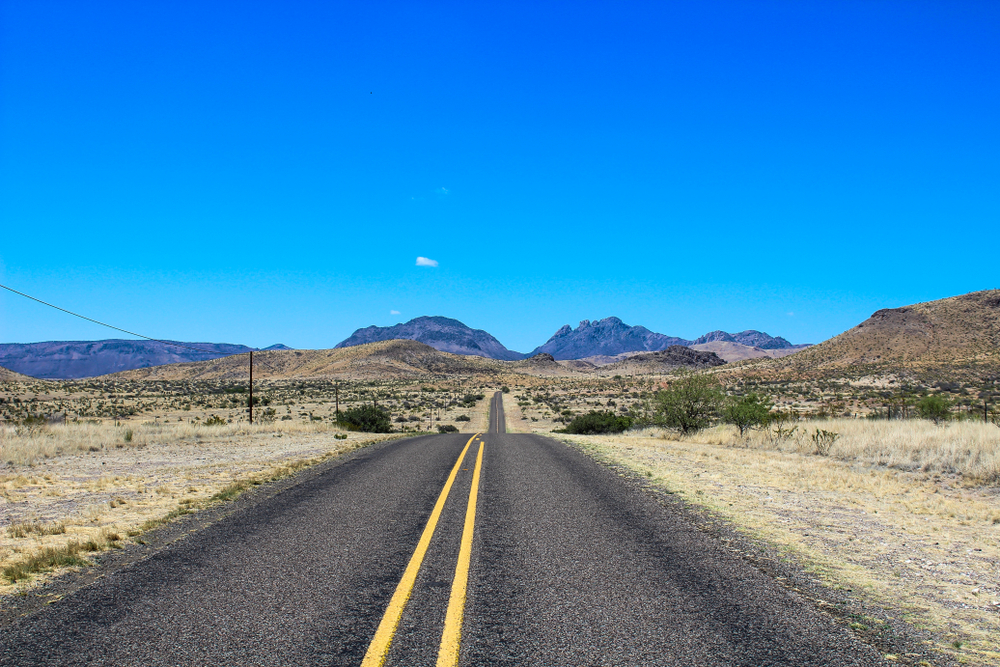 Stop 1: Austin
Austin is the capital of Texas and is a city known for its fun, hip atmosphere mixed with a culture devoted to music and art. The city's slogan is famously "Keep Austin Weird" due to its diverse and eccentric nature. Austin has embedded creativity and art so well into its urban development, that it is part of the UNESCO Creative Cities Network.
There are plenty of activities to do here that are bound to excite and leave you craving more. You will need at least one or two nights in Austin to fully embrace it. You will have a blast bar hopping, testing out cool food trucks, exploring expansive parks, and soaking in the vibe of the city.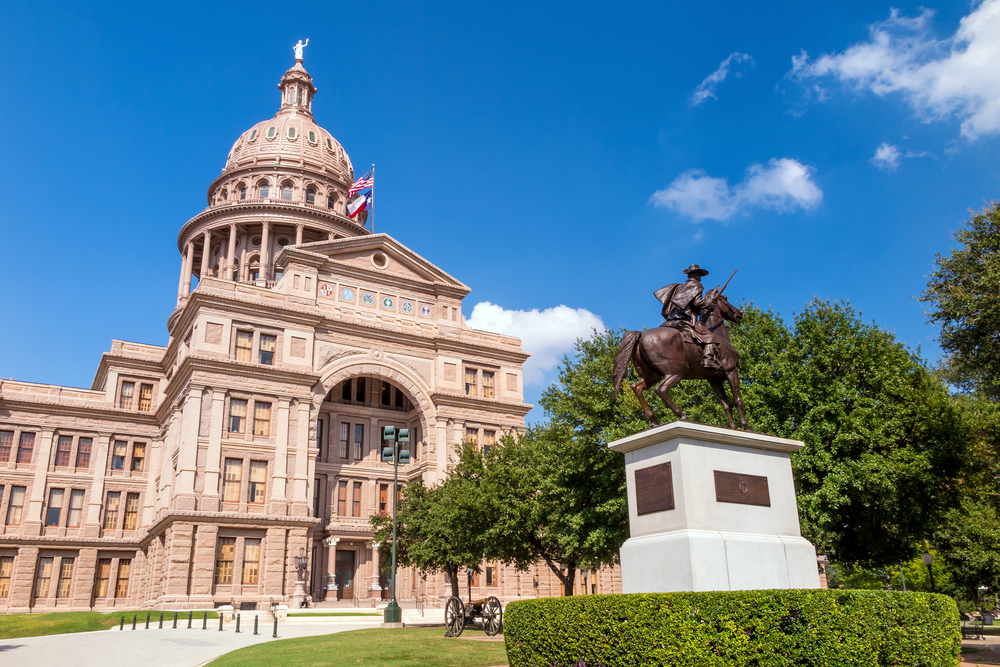 Things to Do
Admire the State Capitol
Standing in the heart of Austin is Texas's State Capitol. Built in 1888 out of pink granite, this domed building is even taller than the U.S. Capitol building in Washington D.C. The beautiful building is worth a visit and is free to tour as well.
Visit Some of the Amazing Museums
Austin is full of different types of museums for people of many interests. The Bullock Texas State History Museum hosts exhibits focused on the history of Texas. Found on the University of Austin's campus, the Blanton Museum of Art is home to thousands of pieces of art from the past centuries. Art and history lovers alike will want to see the Mexic-Arte Museum, which is dedicated to Mexican and Latin American art and culture.
Swim at the Barton Springs Municipal Pool
If you feel like cooling down after a day of exploring the city, try taking a dip at the Barton Springs Municipal Pool. This natural pool is fed by a spring and remains at a cool 68 degrees Fahrenheit year-round. The bright, green water is surrounded by trees creating a calm setting to relax in. The pool is found within Zilker Park and there is a small fee to enter, but it is so worth it to swim is such a pretty location.
Enjoy a Concert or Music Festival
You can't visit the Live Music Capital of the World without taking time to enjoy some of the live music that can be found throughout the city. You can spend the night on Sixth Street hopping from bar to bar enjoying the live music at each. Or head over to the Moody Theater for the famous Austin City Limits, which has featured a variety of musical artists over the years. If you are in Austin at the right time, you can attend the South By Southwest music festival.
Where to Stay
Affordable: Days Inn by Wyndham Austin. Check Rates: Booking.com
Mid-Range: The Carpenter Hotel. Check Rates: Booking.com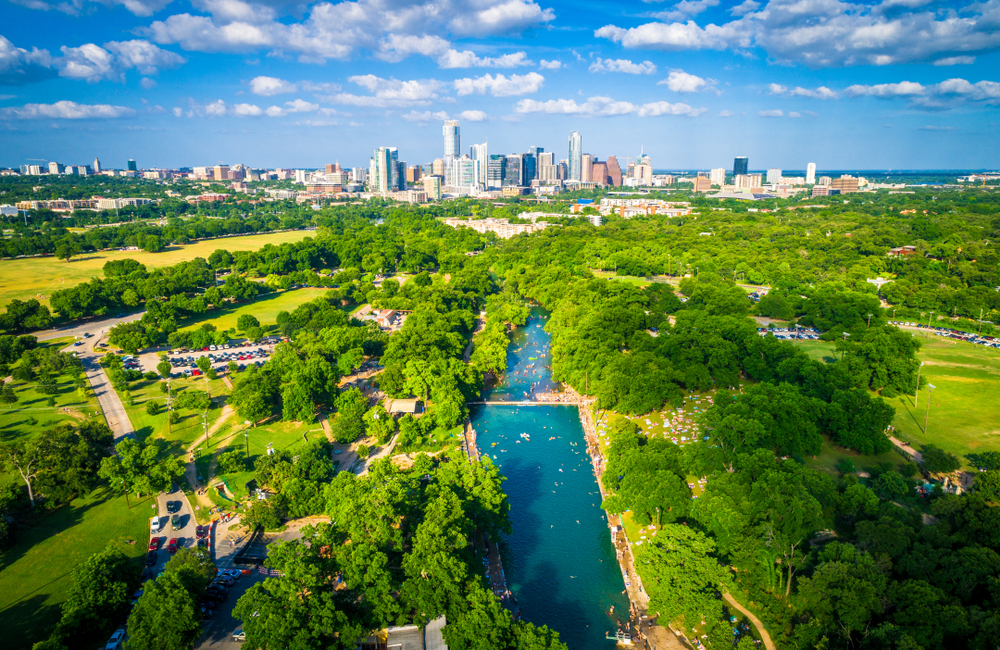 Stop 2: Hamilton Pool
The Hamilton Pool Preserve is just outside of Austin and makes for a great day trip from the city since it is only about a 45-minute drive west. The oasis-like pool is a lake-turned popular swimming hole and features a magnificent 50-foot waterfall. A cool carved-out cave behind the waterfall and circling a large portion of the pool provides a shady area to avoid the sun in between swimming on your visit. Know that there is no lifeguard on duty, so swim at your own risk.
The area also includes hiking trails and picnic tables and is a great place for bird watching. Before you visit, make sure to make an online reservation. Try to time your visit after a rainfall to ensure the waterfall is flowing as it does dry to a trickle at times. Swimming is sometimes no allowed when the bacteria levels of the water are too high.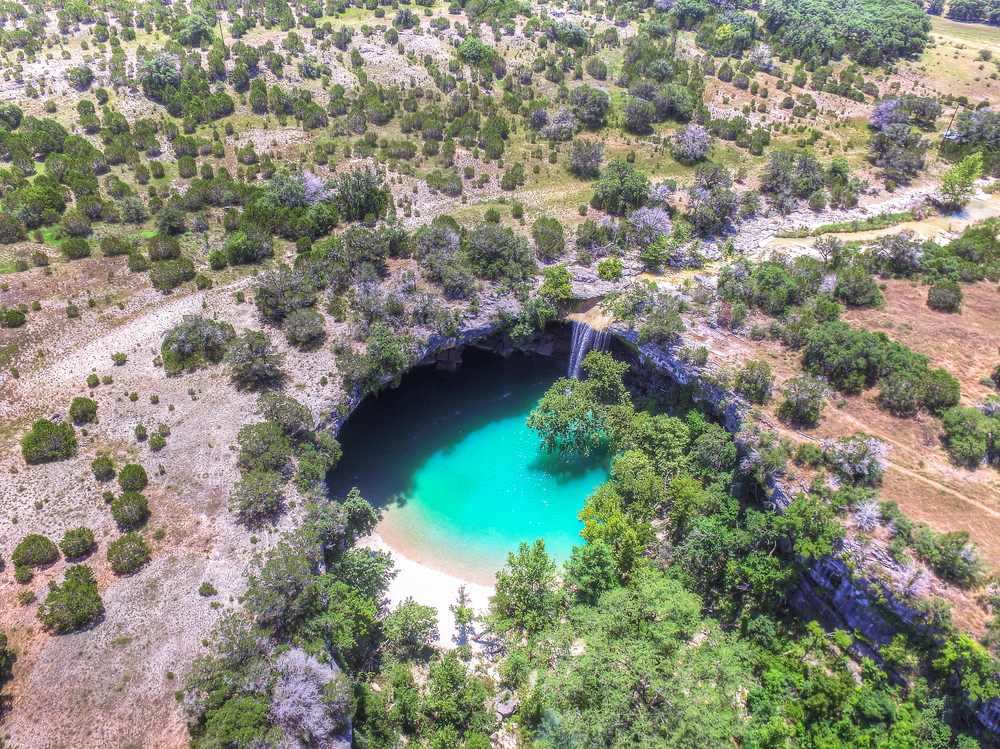 Stop 3: San Antonio
From Austin, it is about an hour and a half drive to the next city on your Texas road trip, San Antonio. This city boosts a great mix of historic and natural attractions to fit everyone's interests. You will not be bored here as you explore famous battlegrounds and intricate caverns.
San Antonio is the second-largest city in Texas and was founded in 1718 as a Spanish mission, the evidence of which can still be found around the city. The UNESCO World Heritage sites of the Alamo and the San Antonio Missions National Historical Park draw in millions of people per year.
Because of San Antonio's history, the influences of Spanish culture can be seen around every corner. If you want to search it out, check out the Cathedral of San Fernando, the Spanish Governor's Palace, or La Villita Historic Arts Village. Don't forget to check out the best photography spots in San Antonio!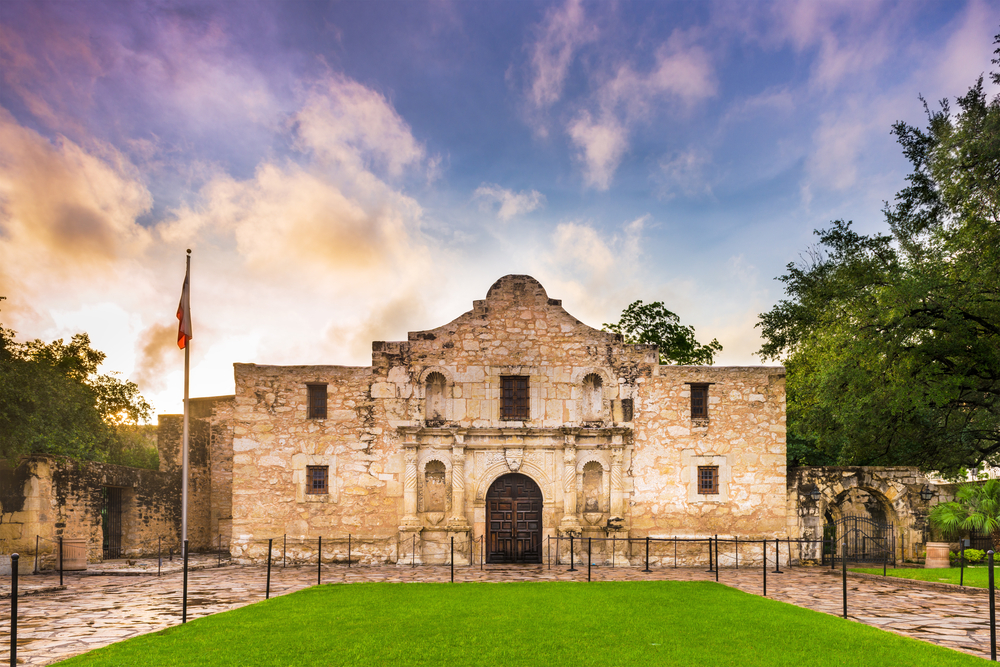 Things to Do
Remember the Alamo
Located almost smack dab in the center of San Antonio, the Alamo is a must-see location for your Texas road trip. The old Alamo Mission was the site of a battle and standoff between the Texans and the Mexican army in 1836. Though the Alamo was eventually taken, the events that transpired there helped to rally the U.S. troops.
The Alamo is a history buff's paradise and the building, along with the grounds is interesting to visit. It is free to visit if you do a self-guided tour, or you can pay to take a tour with a knowledgeable guide.
Stroll the River Walk
The River Walk is a pedestrian walkway below street level spanning 15 miles along the San Antonio River. The most popular part of the walk is in the city's downtown and is full of restaurants, bars, shops, and museums. Take a stroll here during your stay to soak up the atmosphere.
Enjoy the Views from the Tower of the Americas
The 750-foot tall Tower of the Americas is found in Hemisfair Park and is a great place to visit if you are not afraid of heights. The tower features a panoramic observation deck, a revolving restaurant, and a 4D theater ride.
Explore the Natural Bridge Caverns
If you are looking for a fun adventure at a natural wonder, drive to the Natural Bridge Caverns just north of the city. These caverns are the largest commercial caverns in Texas and are certainly awe-worthy. Travel 180 feet below ground to enjoy the sight of amazing rock formations.
Relax at the San Pedro Springs Park
San Pedro Springs Park is a beautiful, 46-acre area perfect for those who enjoy time outside. It is said to be the second-oldest remaining park in the United States and is worth a visit. There is a spring-fed swimming pool, playground, and lush gardens, making it the perfect spot for families.
Where to Stay
Affordable: La Hacienda Inn. Check Rates: Booking.com
Mid-Range: Hotel Havana. Check Rates: Booking.com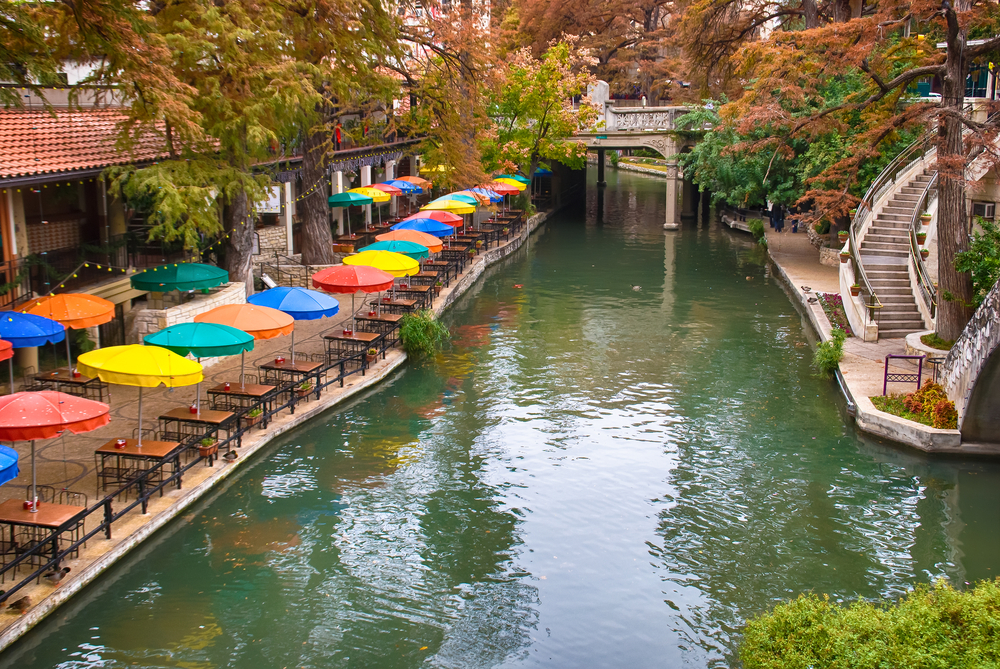 Stop 4: Big Bend National Park
Now it is time to really get ready for the "road" part of your Texas road trip. This stop is a good six hour drive from San Antonio and is farther from any of the other stops. However, Big Bend National Park is a must-visit place, especially if you love to check off U.S. national parks. Because of the long drive to get there and the size of the park, you may want to stay for one or two nights. Also because of these factors, you are sure to get time to yourself, far from the tourists that can crowd other popular spots.
Big Bend is located on the Texas border with Mexico and is made up of superb desert and mountain landscapes. The park is perfect for camping and hiking, as well as photographing beautiful scenes and wildlife.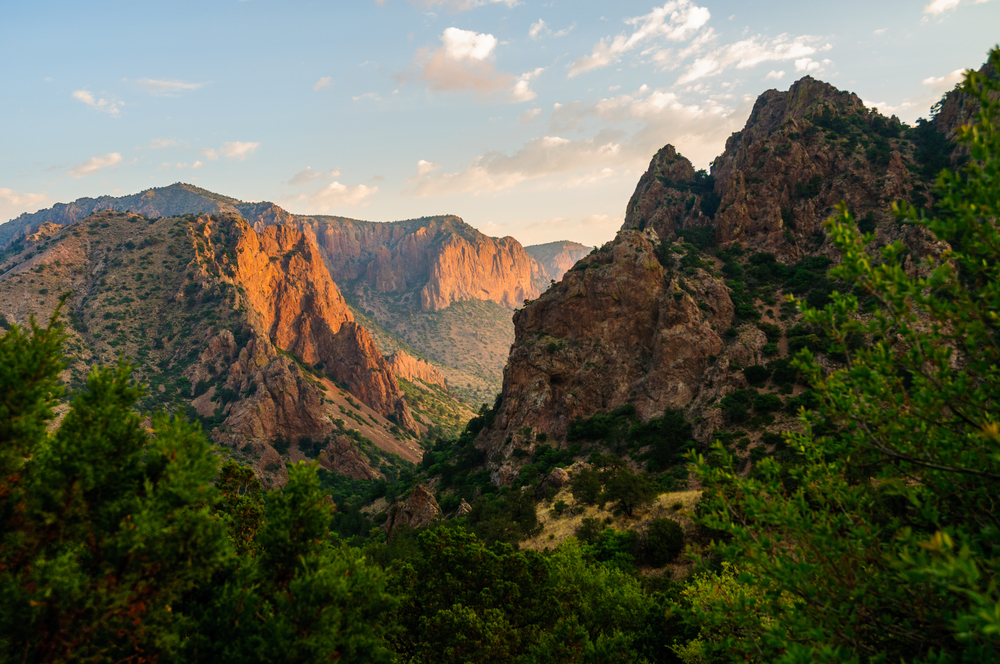 Things to Do
Hike the Santa Elena Canyon
The Santa Elena Canyon was carved out by the Rio Grande, creating a beautiful natural rock formation as well as a great hiking area. The trail here is just under two miles round trip and will give you drop-dead gorgeous views.
Search for Ruins
There are a smattering of cool ruins throughout the park. Search out these historic buildings to feel like an anthropologist and snap some photos. Look for the Mariscal Mine, Dorgan House, and an old post office, among others.
Soak in a Hot Spring
If all the hiking has left you with aching muscles, there are some natural hot springs to relax in. You can find a cluster of these springs down by the Rio Grande where a Hot Springs Historic Trail will lead you to each one will also providing nice views of the river.
Take a Trip into Mexico
If you bring your passport, consider taking a day trip into Mexico, which has its own national parks right across the border as well as many cute towns. Cross the border at Boquillas and take a ferry across the Rio Grande.
Where to Stay
Affordable: Terlingua Ranch Lodge. Check Rates: Booking.com
Affordable: Riata Inn – Presidio. Check Rates: Booking.com
Mid-Range: Eve's Garden Bed & Breakfast. Check Rates: Booking.com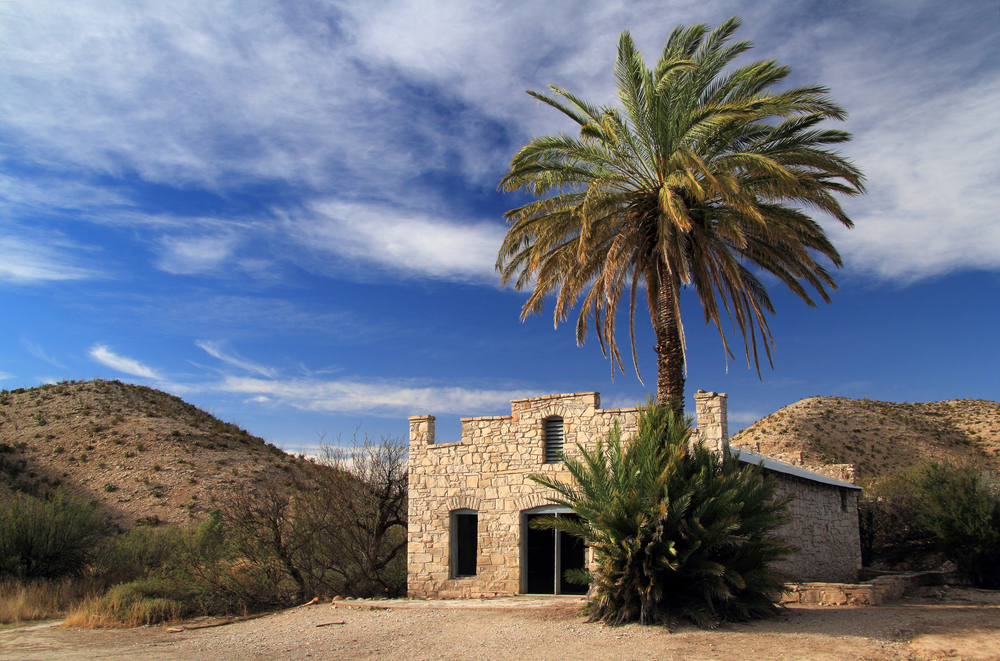 Stop 5: Explore Texas Hill Country
From Big Bend loop back around to find the next stop on your Texas road trip itinerary. Texas Hill Country is found in south-central Texas between Austin and San Antonio. It is named after the rolling hills that form the area's landscape. You can seven see Blue Bonnets In Texas here!
The area is a paradise for both nature lovers and photographers due to the many state parks and pretty scenic vistas. With so much to do and see in Texas Hill Country, you should plan to stay a couple of nights here.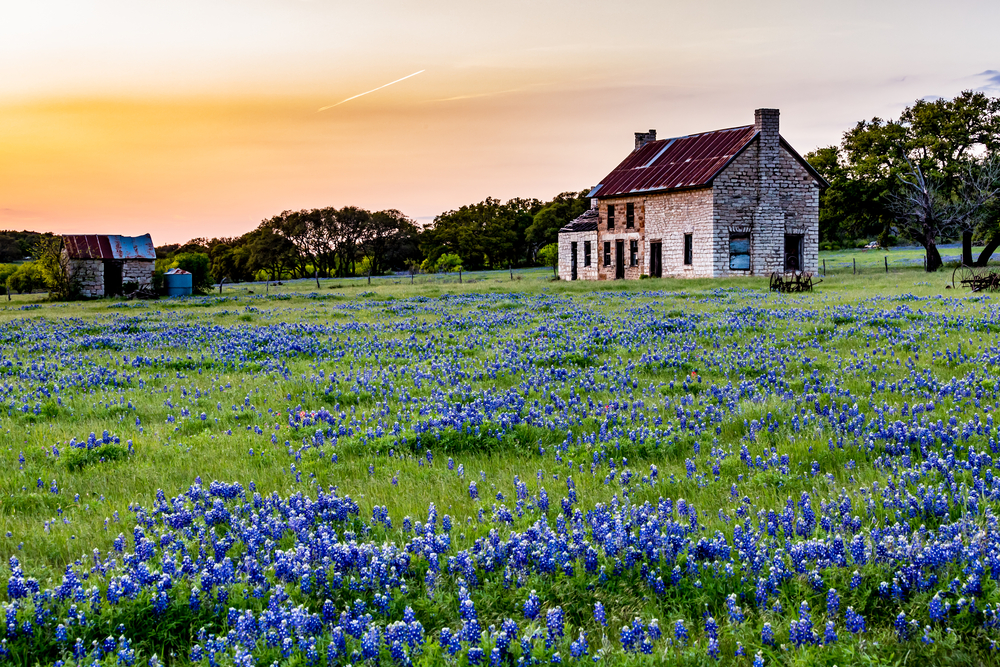 Things to Do
Drink Wine at the Fall Creek Vineyards
Some people have referred to Texas Hill Country as the Napa Valley of Texas and if that is true, you have to try some wine! Fall Creek Vineyards can be found in the city of Driftwood. With a beautiful property and a tasting hall open seven days a week, this is a great stop for wine lovers.
Discover Fields of Bluebonnet Flowers
Bluebonnets are the state flower of Texas and if you drive through Texas Hill Country in the spring it will become apparent why as you pass field after field of the vibrant flowers. If you want to find an exceptionally photogenic bluebonnet field, try to find the Bluebonnet House outside of the town of Marble Falls. This abandoned building is known for the flowers that bloom around it.
Hike to the Top of Enchanted Rock
Head to the Enchanted Rock State Natural Area to climb the 1,825-foot, pink granite mountain called Enchanted Rock. This mountain provides outstanding views of Texas Hill Country, especially if you reach the summit at sunset.
Kayak on the Guadalupe River
The scenic Guadalupe River State Park is sought after by people who love to spend time on the water. Whether you want to kayak, go tubing, fish, or just swim, the Guadalupe River is a good stop for your road trip in Texas. This state park is also great for hiking and mountain biking.
Where to Stay
Stay in Fredericksburg, a cute and centrally located town that will provide the perfect place to stay the night in-between days out exploring the Texas Hill Country. Or stay in either Austin or San Antonio, both a short drive away as well.
Affordable: Fredericksburg Hill Country Hotel. Check Rates: Booking.com
Mid-Range: Wine Country Inn. Check Rates: Booking.com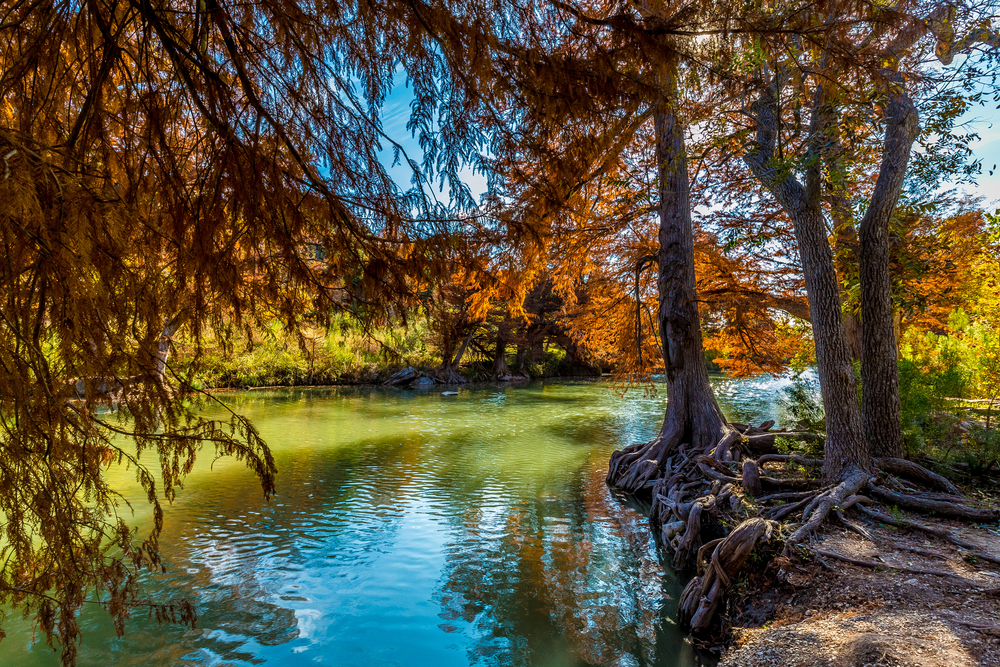 Stop 6: Dinosaur Valley State Park
From Texas Hill Country, drive about three hours north to find the next stop for your Texas road trip. Dinosaur Valley State Park is a small park that allows visitors to take a look into the prehistoric past.
Dinosaur Valley is a classic Texas road trip stop where you can discover preserved dinosaur footprints along the banks of the Paluxy River. There are also scale-model statues of dinosaurs here that make for a great photo-op, perfect for posting on social media. The park also has hiking trails and a playground. The park is free for children twelve and under, all others pay $7.
Just outside of the park, you can find Dinosaur World, which adds to the dinosaur theme of the area. This is a fun museum with interactive exhibits, a playground, and a nature trail that winds among more scale-model dinosaurs. This is the perfect place to spend some time with kids of all ages.
Where to Stay
Stay in Glen Rose, a small town right outside of the park, or camp at one of the park's campgrounds.
Affordable: Glen Rose Inn and Suites. Check Rates: Booking.com
Mid-Range: Inn On The River. Check Rates: Booking.com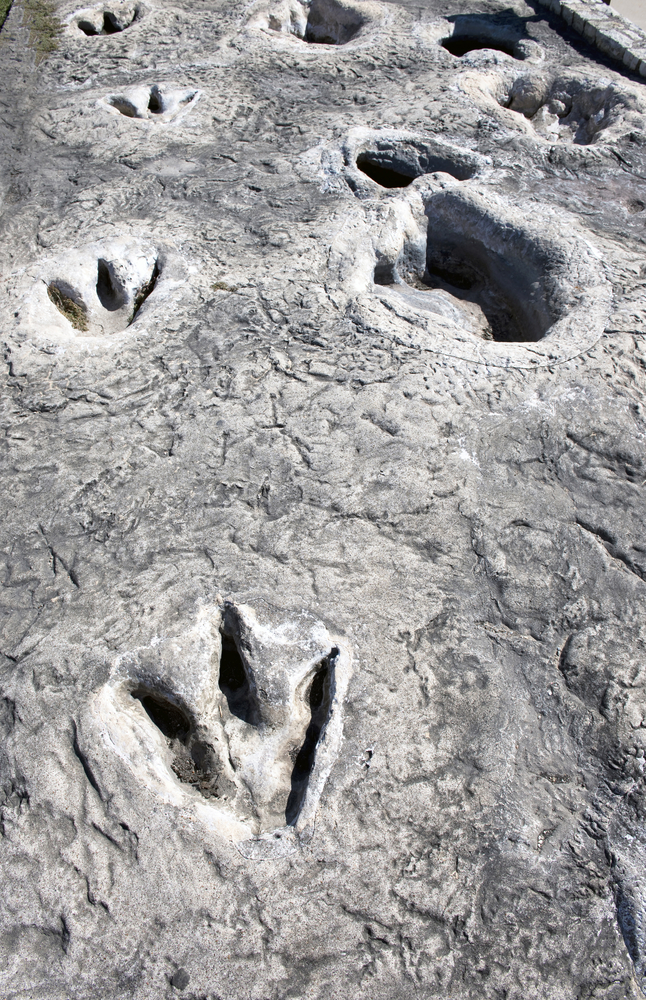 Stop 7: Dallas
From Dinosaur Valley State Park, it is only about an hour and a half drive northeast to Dallas. This large, modern city, like many cities in Texas, is full of both historic and fun things to look forward to. You have to stop in Dallas or your Texas road trip simply would not be complete.
You will want to spend a couple of days here to see everything. There are so many amazing day trips from Dallas that you can make it as your home base and visit the surrounding area quite easily. You can spend one day here but we suggest two or three days in Dallas to really get a feel.
Dallas is one of the most diverse cities in the United States and is home to a population with many ethnic and religious backgrounds as well as being the home of one of the largest LGBT+ communities. Due to these factors, Dallas is clearly a very modern and welcoming city. The city also houses many Fortune 500 companies, such as American Airlines, AT&T, and ExxonMobil, creating a good economic standing.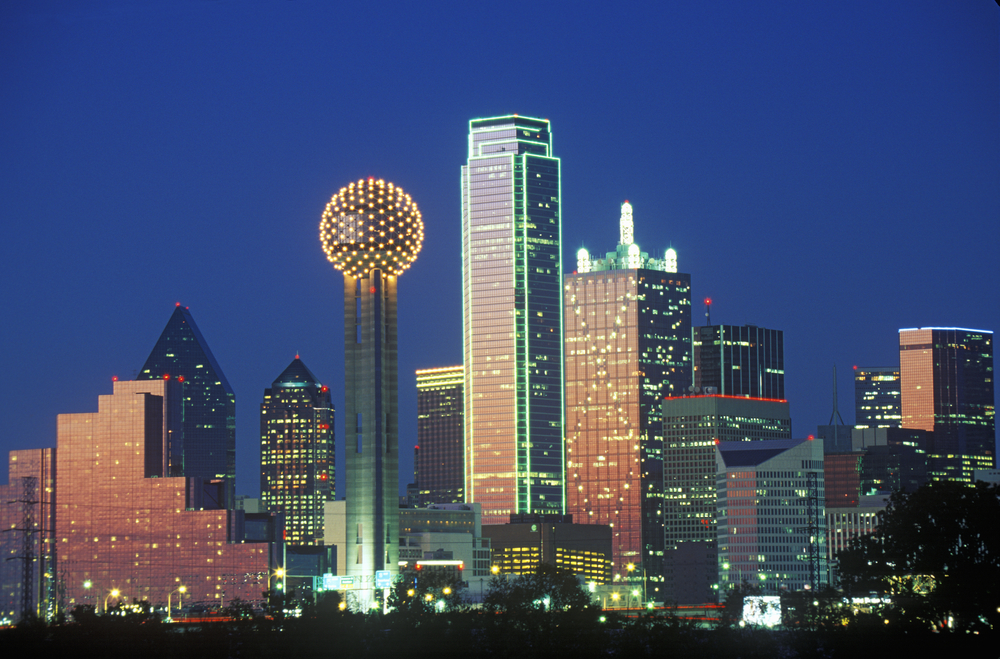 Things to Do
Learn About the JFK Assassination at The Sixth Floor Museum
President John F. Kennedy was assassinated in Dallas in 1963 by Lee Harvey Oswald. Anyone interested in the history of this pivotal event will want to visit the Sixth Floor Museum, which is housed in the former Texas School Book Depository where Oswald had shot from.
At this informative museum, you will be able to learn about everything that lead up to the assassination, look at many photos and videos, learn about conspiracy theories surrounding the shooting, and see the preserved spot where Oswald had fired his gun.
Watch Animals at the Dallas Zoo or Dallas World Aquarium
If you have kids with you on your Texas road trip or just love animals, you may want to visit either the Dallas Zoo or the Dallas World Aquarium. Both locations are extensive and feature a variety of animals, including many endangered ones.
Admire the View from Reunion Tower
The odd-looking Reunion Tower was built in 1978 and is 171 meters tall. At night, it is lit up and is an interesting addition to the Dallas skyline. The top of the tower provides stunning views of the city. There are also two restaurants in the tower.
Check Out Fair Park
Fair Park in Dallas is 277 acres and hosts the Texas State Fair each fall. If you are in taking your Texas road trip during this time, you have to go to the fair! There will be a ton of rides to enjoy and food to devour.
Even if the state fair is not happening when you are in Dallas, Fair Park is still worth a visit. There are many other events and concerts held here throughout the year. You can also take time to be one with nature by walking the paths or check out some of the museums here as well.
Where to Stay
Affordable: Best Western Cityplace Inn. Check Rates: Booking.com
Mid-Range: Canvas Hotel Dallas. Check Rates: Booking.com
Luxury: Hotel Crescent Court. Check Rates: Booking.com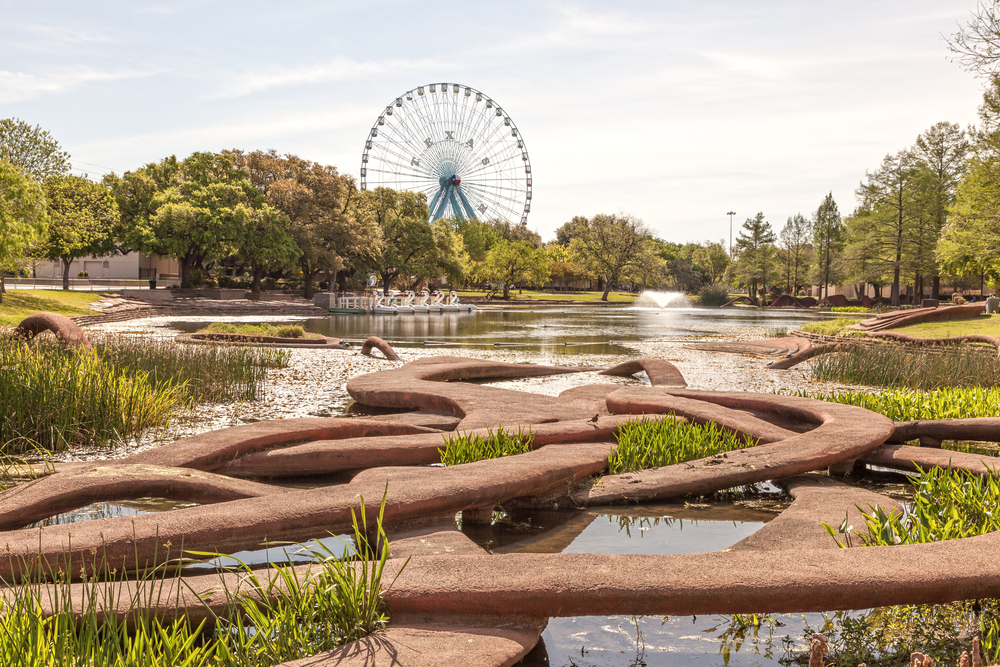 Stop 8: Houston
The next stop on your road trip of Texas is Houston, the largest city in the state and the fourth-largest in the country. You can spend a whole weekend in Houston or only go for a short stop!
To get there from Dallas, it is a three-and-a-half-hour drive south. Houston is another city that can't be excluded from a Texas itinerary as you can tell by all the interesting and unique things to do there.
Houston is a global and diverse city full of culture and known for its tourist-friendly Museum and Theater Districts. Some of the city's many nicknames include Space City, Bayou City, and the Culinary Capital of the South. Make sure to try some succulent, Texas BBQ while in the city as well.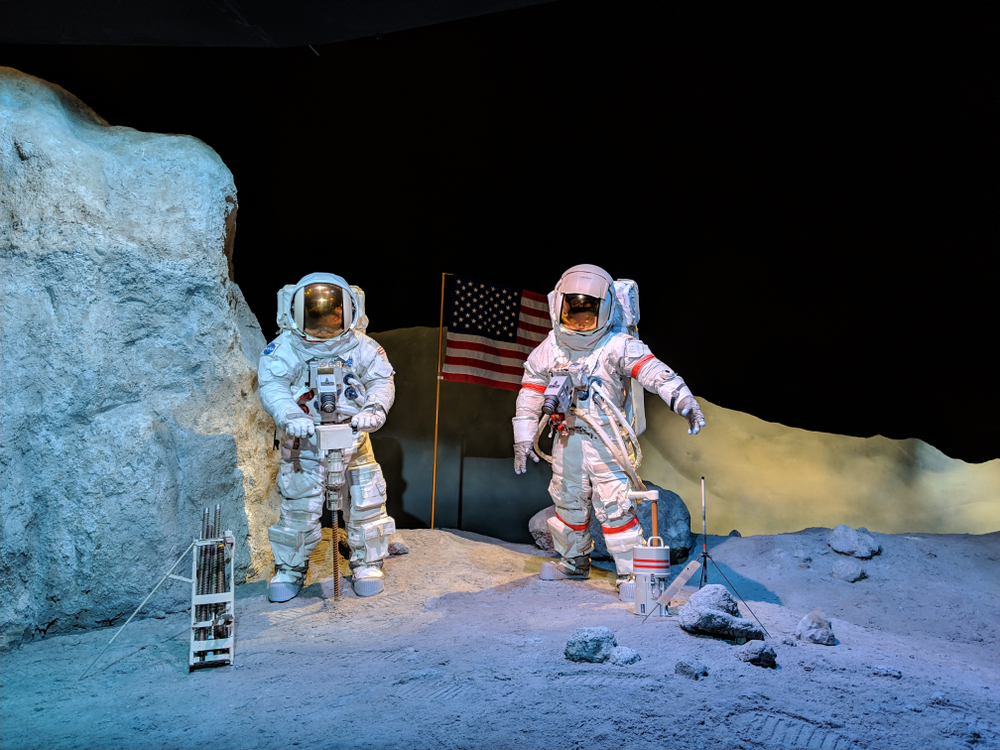 Things to Do
Learn About Space Travel at the Space Center Houston
Outer space is something that has fascinated people for most of human history. If you are interested in space travel, NASA, or science, you have to visit one of Houston's most popular tourist attractions. The Space Center Houston is full of artifacts, interactive displays, cool exhibits, and behind-the-scenes movies that really pull you into the world of NASA. Houston, we do NOT have a problem!
Discover History at the Museum of Natural Science
After learning about things far off in space, it is time to learn about our own planet earth. At the Houston Museum of Natural Science, you will find displays of gems and minerals, complete dinosaur skeletons, Egyptian artifacts, wild animal dioramas, and more.
Relax at Hines Waterwall Park
The focal point and namesake of Hines Waterwall Park is a magnificent 64-foot tall waterfall-like fountain. This landmark begs to be photographed. After taking a selfie for Instagram next to the cascading water, take a seat in the green lawn in front of it for a picnic or just to relax.
Walk Among Butterflies at the Cockrell Butterfly Center
The Cockrell Butterfly Center welcomes you to walk through a beautiful butterfly habitat that is home to hundreds of butterfly species. The simulated rain forest paradise has not only butterflies, but a 50-foot waterfall, tons of tropical plants, and a few other animals and insects as well.
Pretend to be a Cowboy at a Rodeo
The Houston Livestock Show and Rodeo take place annually in March and if your Texas road trip lines up right, you should make she to drop by the event. This is the largest event of its kind in the world, so if you have ever been interested in attending a rodeo, this is the one for you! Millions of people visit each year.
Where to Stay
Affordable: La Quinta Inn. Check Rates: Booking.com
Mid-Range: Club Quarters Hotel in Houston. Check Rates: Booking.com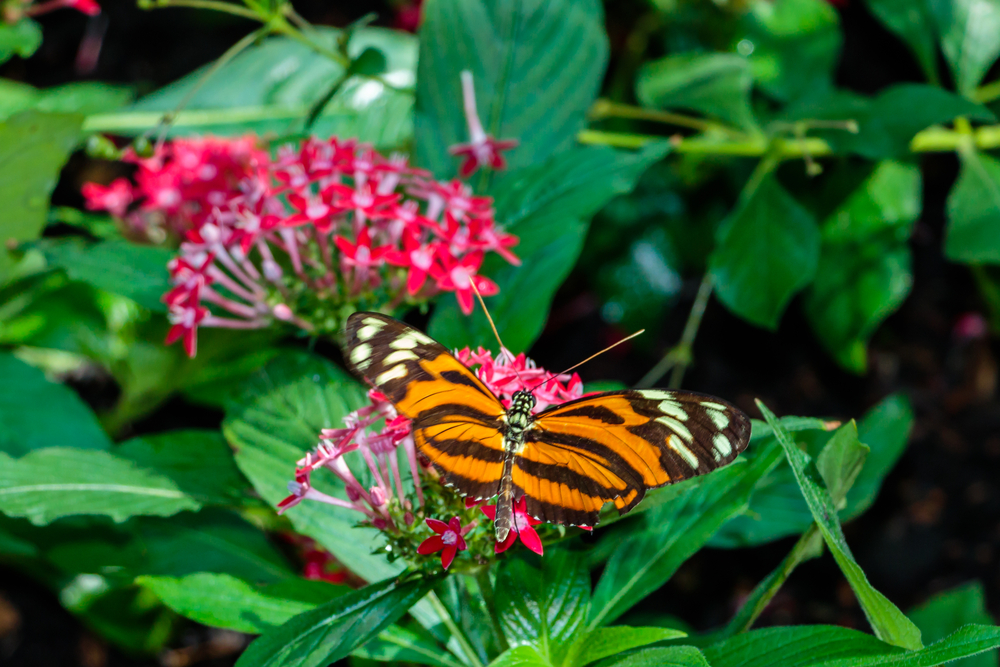 Stop 9: Galveston
Just a few minutes southeast of Houston is the coastal city of Galveston. This fun beach town is found on a long island connected to the mainland by causeways. You can visit here as a day trip from Houston or, if you have time and want to explore more in-depth, you can stay in the small city. Whatever you chose, Galveston is the perfect place to wind down from your Texas road trip.
Galveston is a tourist hub similar to New York City's Coney Island and is known as the "Playground of the South". Though there is a historic district, Galveston is not a place people go to visit museums or learn about history, like some Texas cities. Instead, people flock here for the carnival rides and resorts. This city is guaranteed to be a great, fun-in-the-sun time!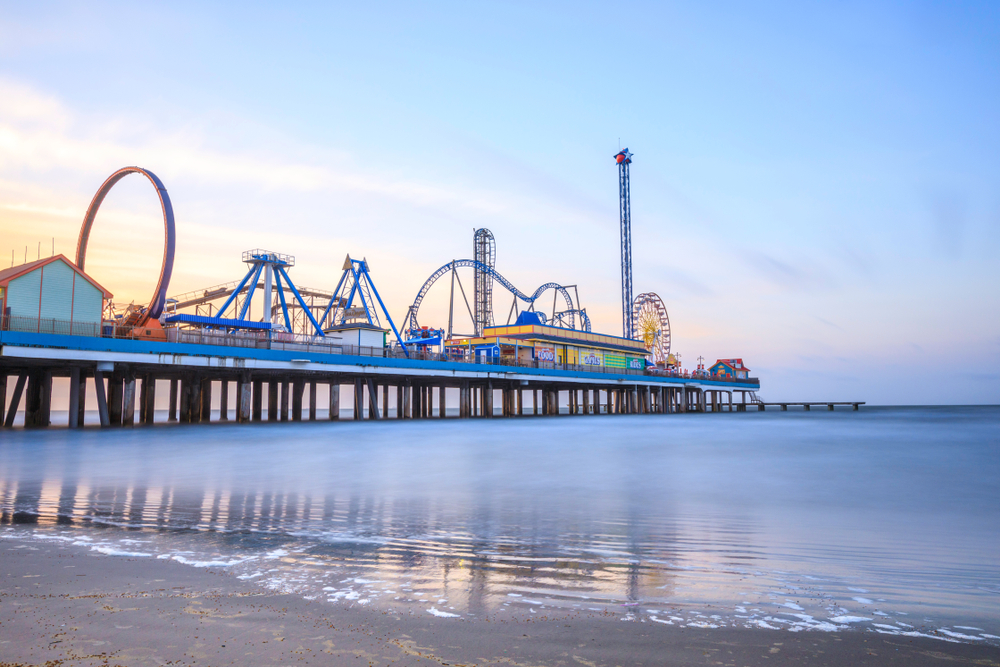 Things to Do
Have Fun at the Schlitterbahn Water Park
Whether you like the thrill of zooming down a water slide, floating in a lazy river, or lounging in the sun, head to the Schlitterbahn Water Park for a great day. Just don't forget your sunscreen!
Explore the Historic Pleasure Pier
If you want more rides after the water park, head down to the Pleasure Pier, where you can find a year-round carnival. With roller coasters, a Ferris wheel, yummy junk food, and awesome ocean views, this pier is sure to be a fun location.
Take a Boat Tour of the Harbor to Spot Dolphins
There are many tour companies along the coast of Galveston that will happily take you out into the Gulf of Mexico in order to see dolphins. Some excursions even allow you to swim with the animals. Make sure to book a tour ahead of time to ensure a spot.
Take a Tour of Bishop's Palace
Bishop's Palace is not really a palace but was built as a private mansion for a wealthy couple in 1892. It is a now a beautifully crafted, historic landmark. Take a tour of the Victorian building to soak in the history of the place and admire the detailed architecture.
Explore the Moody Gardens
The Moody Gardens are comprised of three modern, glass pyramids. The three buildings each have a different theme which denotes what can be found within them. There is the Aquarium Pyramid, the Rainforest Pyramid, and the Discovery Pyramid. The Moody Gardens are like a mix of a zoo, park, and museum.
Simply Chill at the Beach
If all of your driving and sightseeing has tired you out, one way to relax and end your perfect Texas road trip vacation is to simply chill at one of Galveston's seven beaches. Throw down a beach tower or snag a chair with an umbrella, then doze to the sound of waves crashing against the shore.
Where to Stay
Affordable: Galveston Beach Hotel. Check Rates: Booking.com
Mid-Range: Hotel Galvez and Spa. Check Rates: Booking.com
Luxury: Cozy Historic Beach Cottage. Check Rates: Booking.com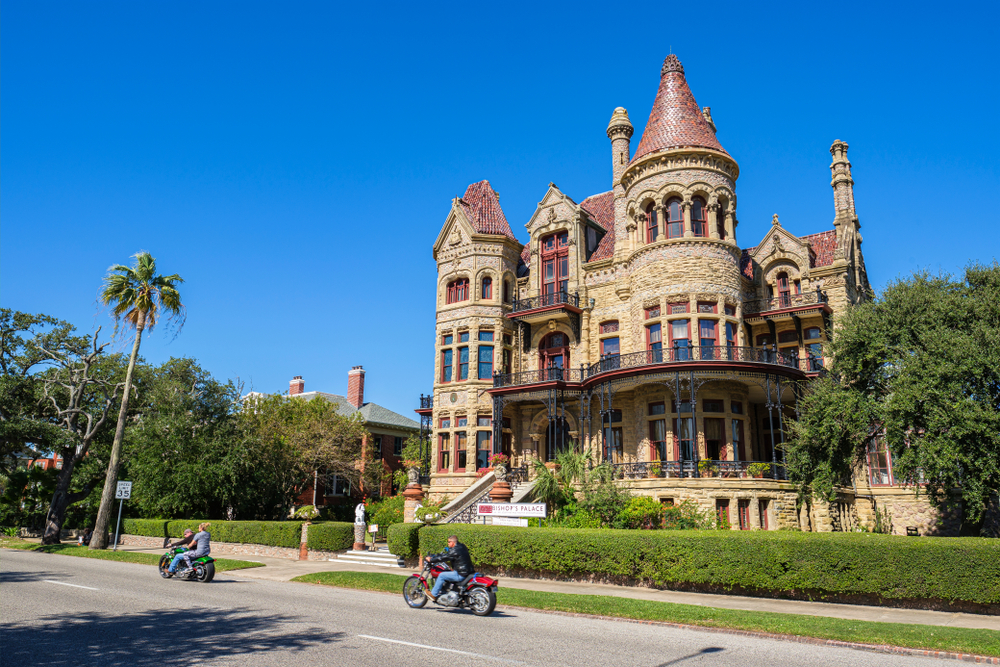 Conclude Your Texas Road Trip By Flying Out Of Houston
From Galveston, head back up to Houston, return your rental car, and get checked in at the airport. If you drove, it is time to embark on your journey home.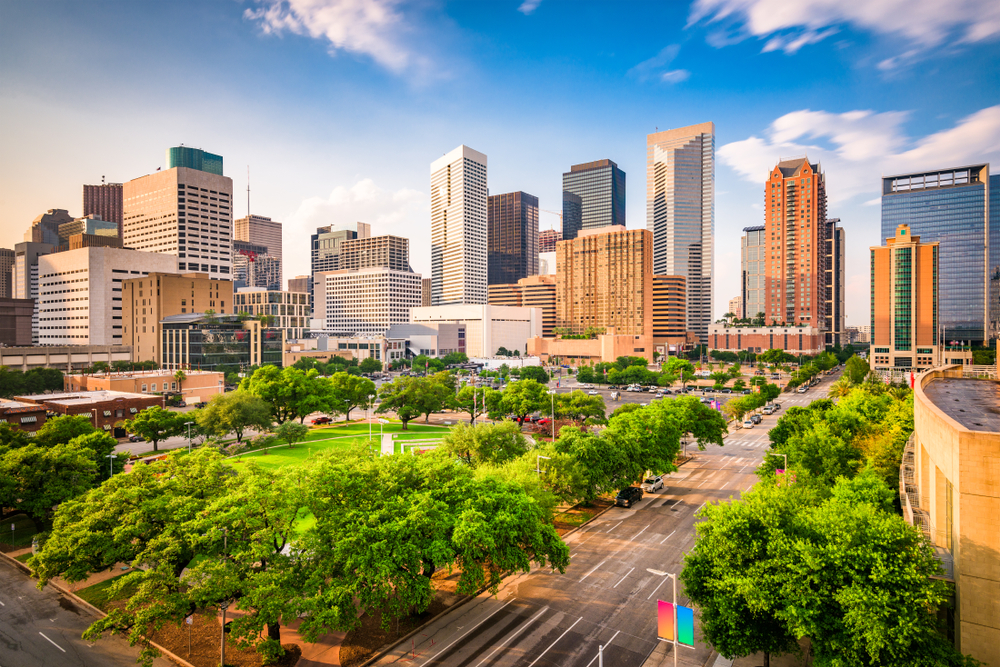 Now you know that Texas is not just a flat, bare place with nothing to see or do. This large state is bigger than many European countries and has plenty of attractions to entertain you on a driving tour of your own country. Texas is full of unique and varying landscapes and has much historic significance. A Texas road trip is sure to be a great time for the whole family!