If you are looking for ideas for great Texas day trips you are in the right spot! Texas is a massive state, so it's no surprise that it is bursting with fun things to do. In Texas, one day you can be exploring the desert landscape and the next be skiing on snowy slopes. It truly is one of the best states in the South for unique weekend getaways and one-day trips.
Because Texas is so big, a lot of these one-day trips are within driving distance to one of the major cities in Texas. The major cities in Texas are generally considered to be Houston, Dallas, Austin, San Antonio, and Fort Worth. And because the day trips are all day trips away from these cities, we have not included them as day trip options on this list. But that doesn't mean they aren't worthy of their own day trip adventures!
On this list, we have at least one day trip from all of the major Texas cities. So no matter where you are in Texas, there is a fun day trip in Texas on this list for you. There are gorgeous beaches, interesting landscapes, ancient history, space exploration, and so much more to be found in these one day trips in Texas. So, let's take a look at 15 interesting Texas day trips!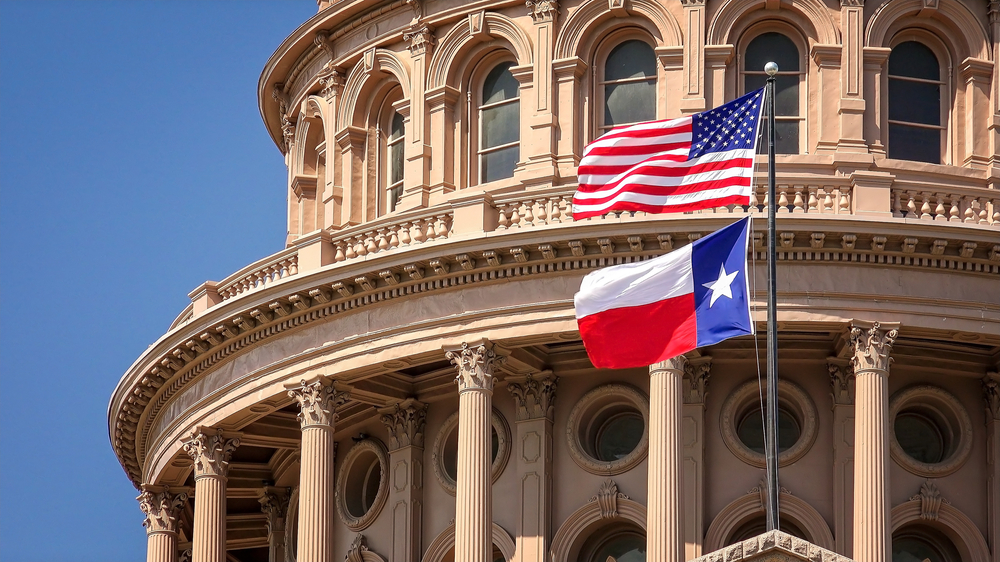 15 Interesting Texas Day Trips (Hidden Gems, Small Towns And More!)
Hamilton Pool Preserve
Hamilton Pool is one of the best day trips from Dallas and even one of the best day trips from Fort Worth. It is also one of the best things to do in Texas! It is conveniently close to Austin Texas as well! The Hamilton Pool is located in the town of Dripping Springs and is part of the Dripping Springs Falls. The falls flow over the edge of the cave and into a calm pool of water known as the Hamilton Pool.
You will need to take a short hike down to the pool in order to get to it. The Hamilton Pool also requires reservations, which helps protect the site from overcrowding. If you plan to go swimming in the pool, you will absolutely need to make reservations in advance. It is a popular attraction and time slots sell out fast. The Hamilton Pool is a beautiful natural wonder that is one of the makes for one of the best Texas day trips. It is especially great if you are looking for day trips from Dallas or day trips from Forth Worth.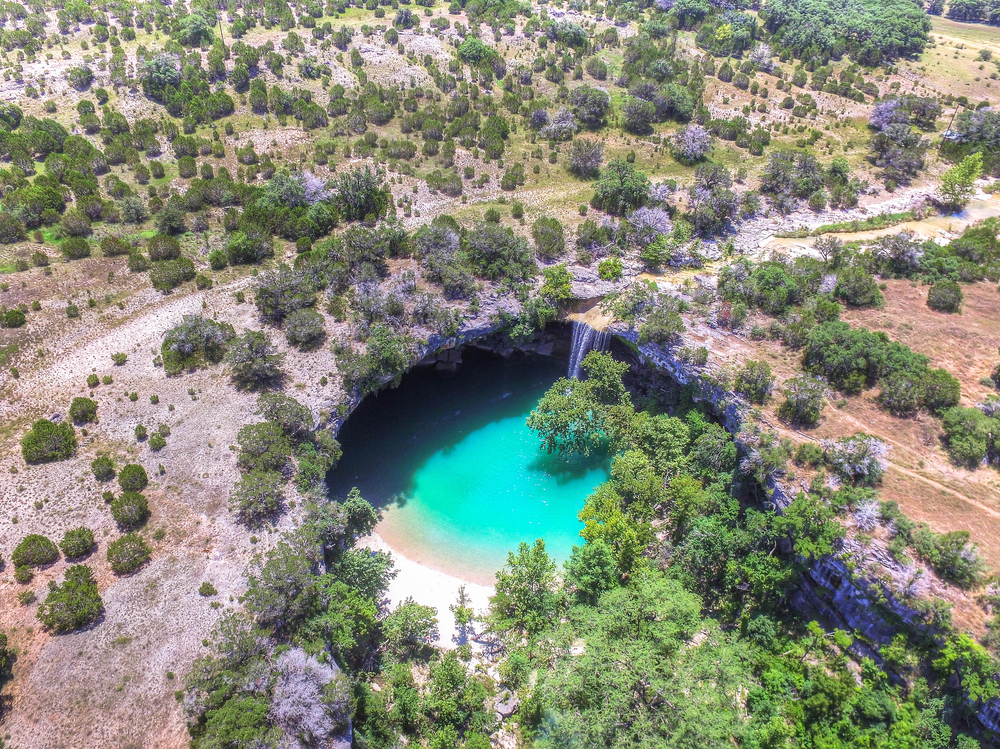 Texas Hill Country
The Texas Hill Country consists of several towns and cities. The main cities that make up the Texas Hill Country are Austin, San Marcos, New Braunfels, Fredericksburg, and Sonora. You'll find that Southern and central Texas are the regions that are typically considered to be the Texas Hill Country. People flock to the area every year to see the beautiful Bluebonnets blossom, which is something you can only see in the Texas Hill Country.
If you aren't able to make it to see the Bluebonnets, there are plenty of other things you can do and see in the Hill Country. There are wineries and breweries, charming small towns, and unique attractions. You can also take a road trip through the Texas Hill Country, which is a beautiful and fun way to see that part of Texas. The Texas Hill Country is one of the best day trips from Austin.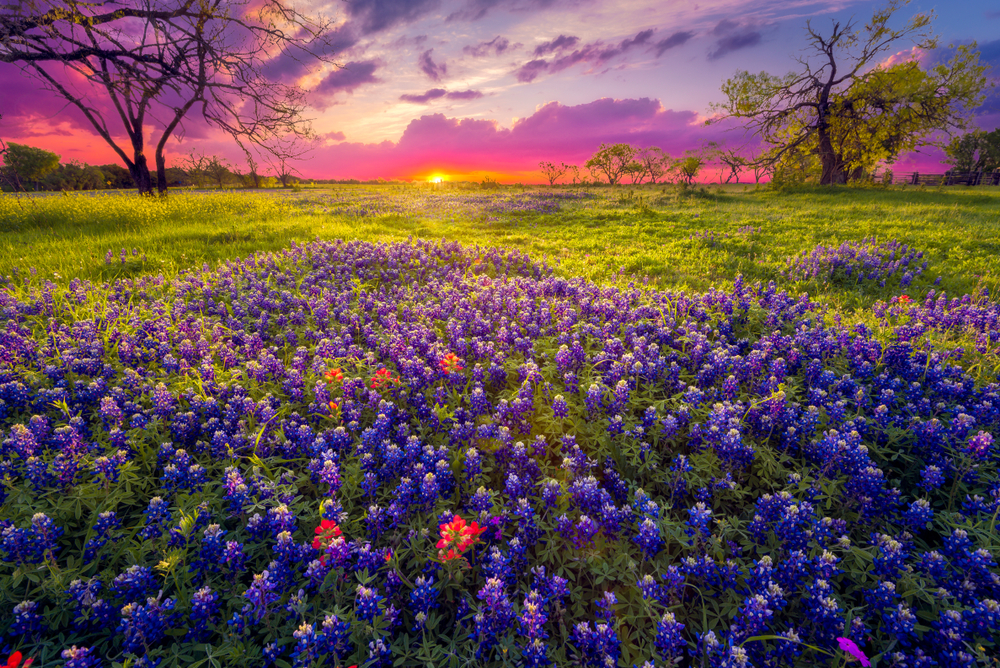 Canyon Lake
Canyon Lake is one of the best day trips from San Antonio or Austin, and you'll find there are so many things to do there. The beautiful area of Canyon Lake is often considered the jewel of Texas Hill Country. The reservoir that makes up the massive lake was created in 1927 after a dam was built. Now it is a popular destination for those looking for a relaxing beach trip.
You can enjoy all kinds of watersports at Canyon Lake, including swimming, boating, scuba diving, and fishing. If you aren't in the mood for a fun day in the sun, Canyon Lake has plenty of other activities available for you to enjoy. Learn about the Texas Hill Country at the Heritage Museum of the Texas Hill Country, visit the Canyon Lake Gorge, sample wines at the local winery. It is one of the best day trips from San Antonio, or even day trips from Austin.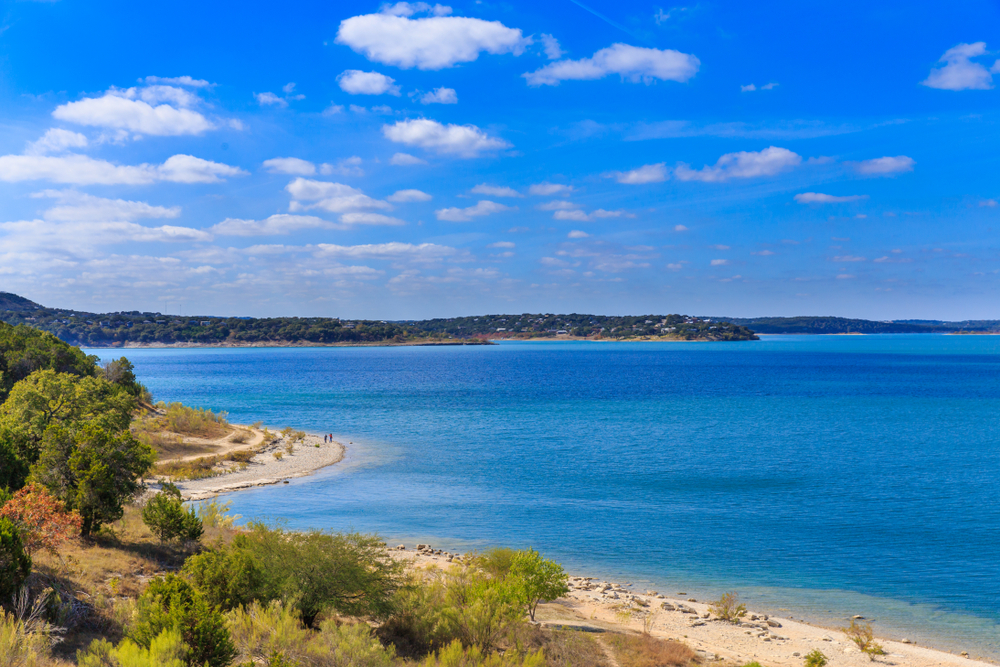 Jacobs Well
Jacobs Well is just about an hour outside of Austin, which makes it one of the best day trips from Austin. It is also a hidden gem in Texas. The water in the well consistently stays a cool 68 degrees and it's a great way to cool down in the Texas heat. What makes the water so cool is the underground cave system that makes up most of Jacobs Well. At certain spots, you can see underwater caves that are up to a mile deep.
Native Americans revered the wells and even today they are an alluring destination for divers. Jacobs Well is considered 'one of the most dangerous diving spots in the world' so only experienced divers are allowed to swim its depths. If you aren't an experienced diver, don't worry. There are other, safer, and more shallow areas of the well that are typically open to the average swimmer. When you visit though, please keep in mind the dangers and don't try anything risky. If you do that, you will thoroughly enjoy a dip in Jacobs Well. It's another great option for day trips from Austin.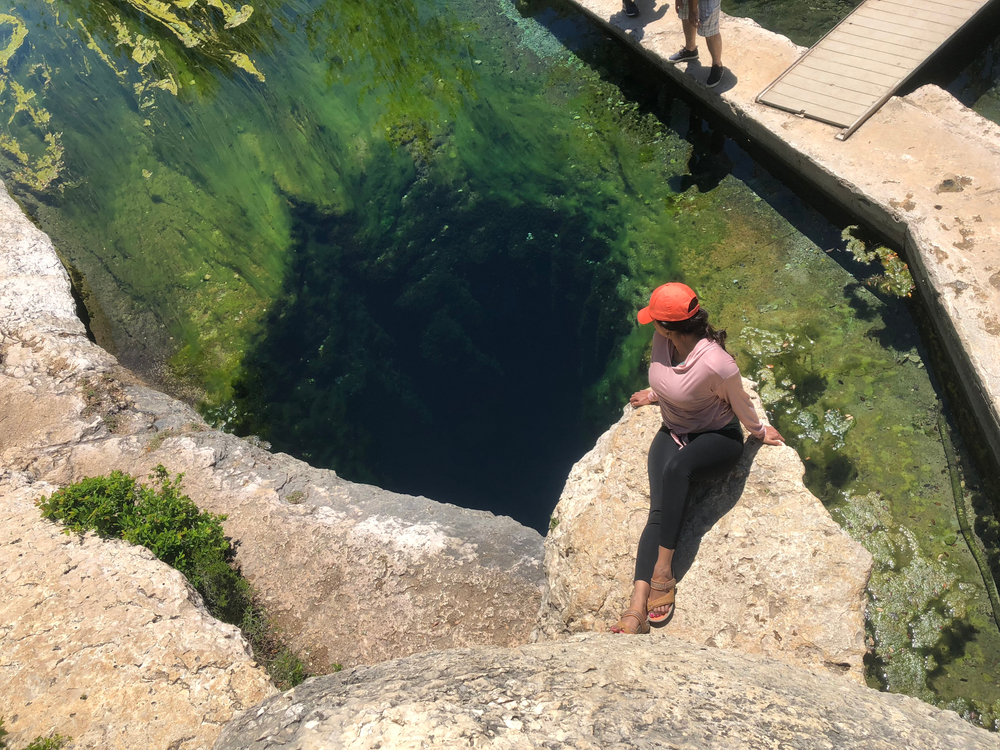 Barton Springs Pool
Within Zilker Park in Austin Texas, you'll find one of the coolest places to visit in the South. The Barton Springs Pool is about 3 acres and extends into the 358 acres that make up Zilker Park. Because this natural spring is fed from multiple underground springs, the temperature of the water typically stays between a refreshing 68-70 degrees. Because of its beauty and cool waters, it has become a popular spot for visitors in Austin to check out.
If you are planning on trying to enjoy the waters, you will need to purchase entry passes. However, there are certain days of the week where you can swim from 9-10 pm or 5-8 am without an entry pass, but you do so at your own risk. There is an area around the pool where you can relax and lounge, and different areas have different depths. The deepest the pool gets is 18 feet. Barton Springs Pool is absolutely one of the best Texas day trips.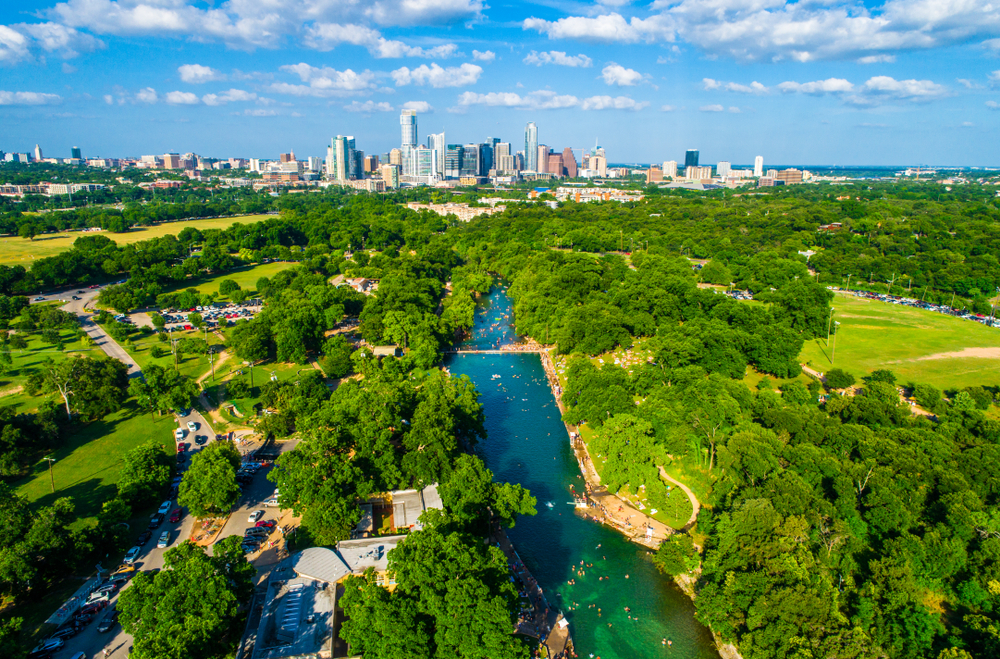 Space Center Houston And The Johnson Space Center
If you are looking for one of the best day trips from Houston, take the short drive to the Space Center Houston and the Johnson Space Center. The Space Center Houston is one of the most interesting museums in Texas and the Johnson Space Center is a short drive away. In the Space Center, you'll find a museum that takes you through the history of America's space program.
There are several exhibits for you to walk through. Each one corresponds to a different aspect or time in NASA's history. Some of them are things you may never have a chance to do anywhere else. Like touch a moon rock – yes, from the actual moon. You can also step into the cockpit of a replica space shuttle.
You can also learn about what NASA hopes to see as the future of space travel and exploration. At the Johnson Space Center, you'll be able to tour the area where real live astronauts train and see a docked space shuttle. Depending on when you visit, you may get the opportunity to see one of NASA's astronauts at work! It's easily one of the coolest day trips from Houston.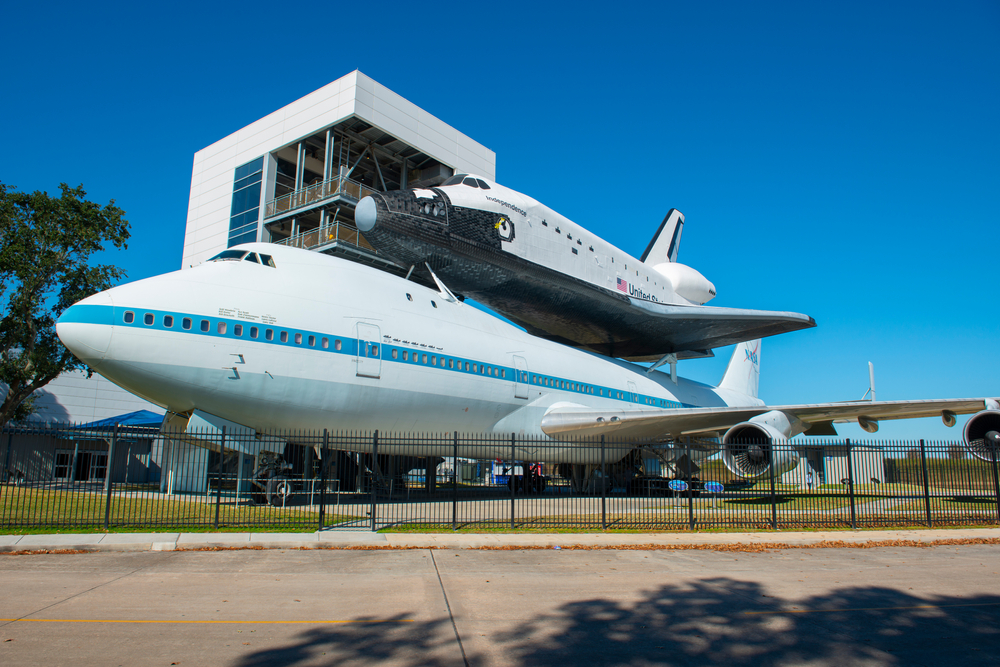 Window Trail Waterfall
Texas is also home to some beautiful waterfalls. One of the best is in the Big Bend National Park and is known as the Window Trail Waterfall. The Window Trail Waterfall is accessed via a 5-mile roundtrip hike on a heavily trafficked trail. It is so heavily trafficked because it is one of the most popular hiking trails in Big Bend. You'll need to pay the entrance fee to enter Big Bend National Park, which varies in price depending on what type of vehicle you are using to get onto the park.
One thing to keep in mind when visiting the Window Trail Waterfall is that this is absolutely a seasonal waterfall. That means that during the Texas dry seasons, this waterfall is pretty much non-existent. The best time to hike to Window Trail is just after the rainy season in Texas. That is when the waterfall is fed by overflowing creeks and becomes the tallest waterfall in Texas. If you are looking for outdoor adventures and fun Texas day trips, this is the one for you.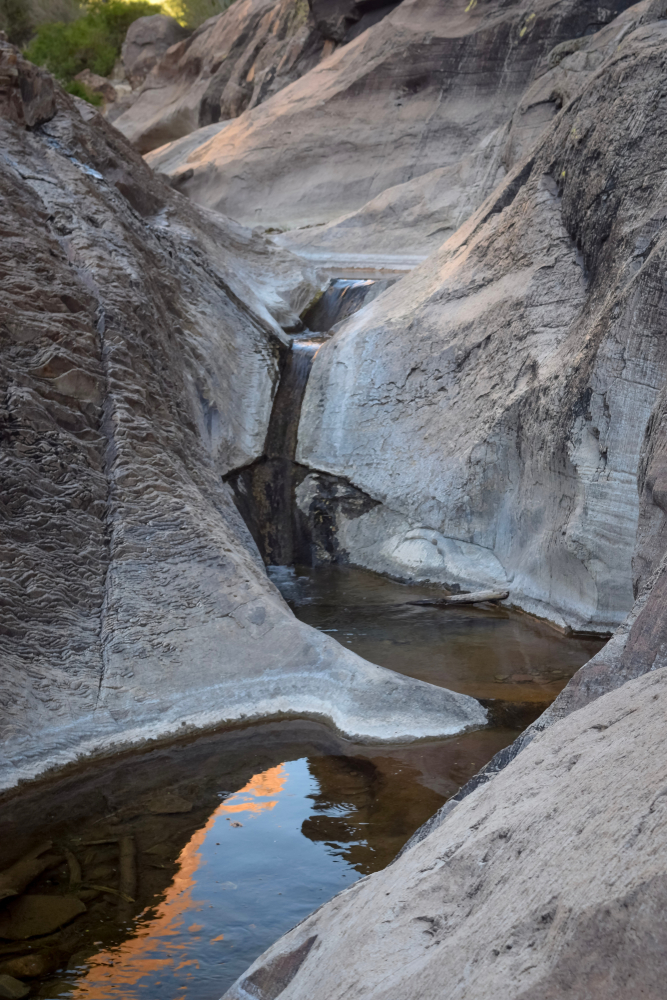 Fredericksburg
In the beautiful Texas Hill Country, you'll find one of the cutest small towns, Fredericksburg. Not only is Fredericksburg super cute, but you'll also find tons of fun things to do there. It is close to both Austin and San Antonio, so it's a great day trip option from either city. It was founded in 1846 by German immigrants and you can still find a lot of the German influence throughout Fredericksburg. There is unique German-inspired architecture, plenty of German food, and more. It is probably the only place in Texas where you can experience a slice of Germany.
If you don't have a lot of time, but want to see some of the highlights, then we suggest doing the Fredericksburg Scavenger Hunt. You can find it in the town's downtown district and it sends you on a fun journey through the small town's history, landmarks, and it's also a competition. This activity is especially fun for younger kids! After the scavenger hunt, stop into some of the shops on Main Street, sample some German food, or watch a live performance at Luckenbach Outpost. It's another great option for day trips from Austin or day trips from San Antonio.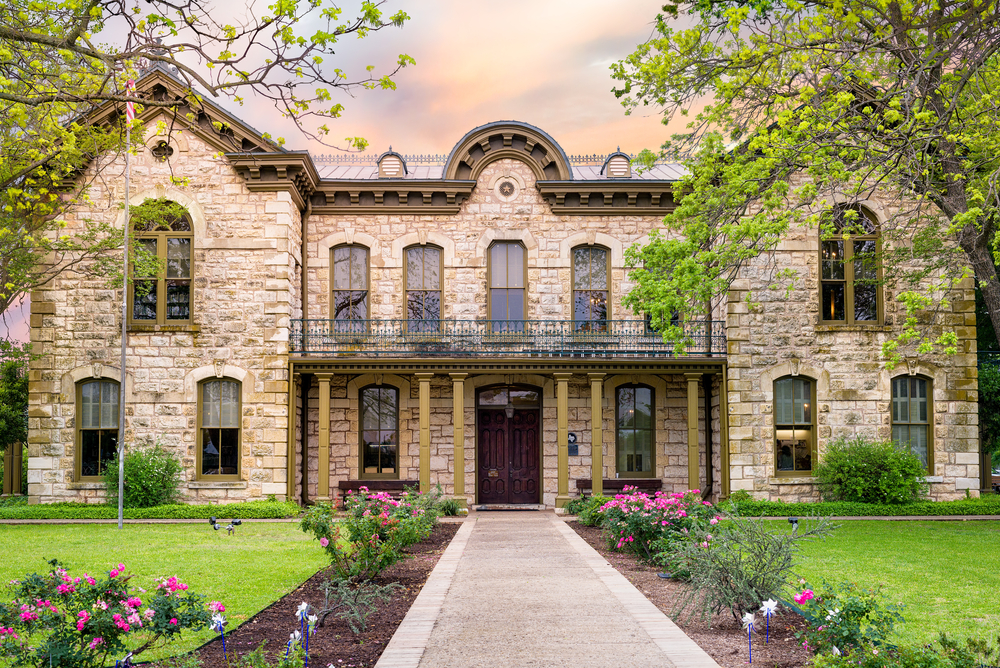 Tyler
The city of Tyler Texas is best known as the center for rose cultivation in the United States. It is one of the best day trips from Fort Worth or even day trips from Dallas. If you love roses, you will absolutely want to visit Tyler during the blooming season. The blooming season in Tyler typically takes place in October. But if you are planning to visit just for that, keep an eye out for the year's blooming schedule. Like with most blooming plants, the weather greatly affects how and when they bloom.
For those who aren't really interested in rose blooms, another great time to visit Tyler is during the town's yearly Christmas celebration. Tyler is one of the most festive places to celebrate Christmas in Texas and it makes for a magical vacation. The town turns into Santa Land, where you'll find over 2 1/2 million lights twinkling all over the large garden and forest. It is an awesome Christmas activity for kids. You'll see popular cartoon characters created in lights, elves, and of course, Santa himself. It's a great option for winter day trips from Dallas or day trips from Fort Worth.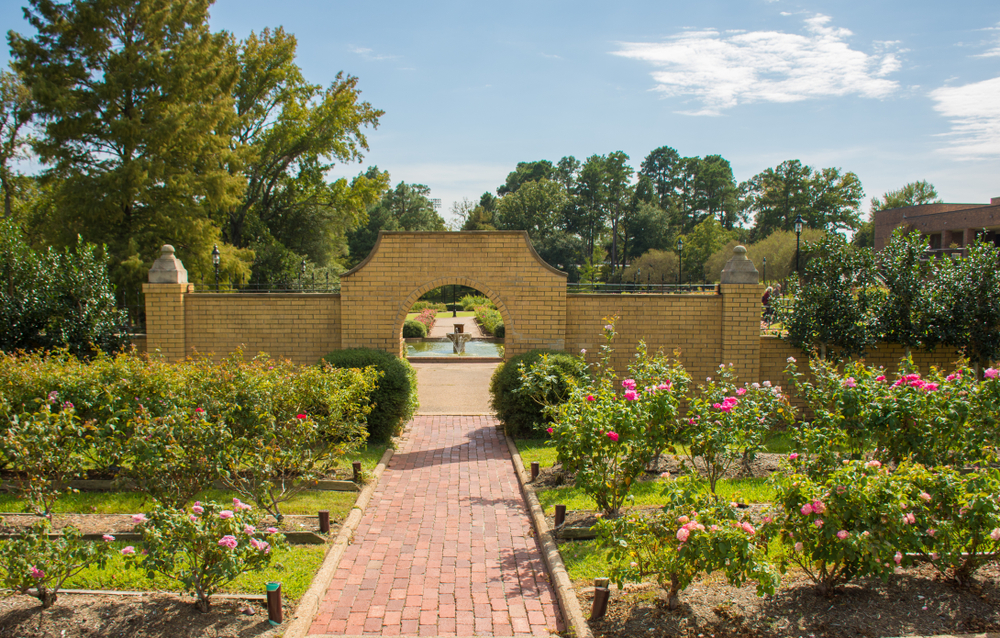 Dinosaur Valley State Park
Near the town of Glen Rose Texas is the Dinosaur Valley State Park. Before heading to the State Park, we suggest spending some time in Glen Rose as well. It's called the "Dinosaur Capital of Texas" and there you'll find quite a few dinosaur-themed activities. Kid's love walking amongst the dinos at Dinosaur World and there are also activities for adults like museums, art galleries, and a walking history tour.
The main attraction in the area is of course the Dinosaur Valley State Park though. As you walk around the park you'll know you are walking where dinosaurs definitely once stood. In the riverbank, you can see fossils of dinosaur footprints that have been preserved over millions of years. They also have an interpretive center that is a cool place for kids and adults to learn about the State Park's dinosaur history and more modern flora and fauna. It is one of the best day trips from Dallas or day trips from Fort Worth.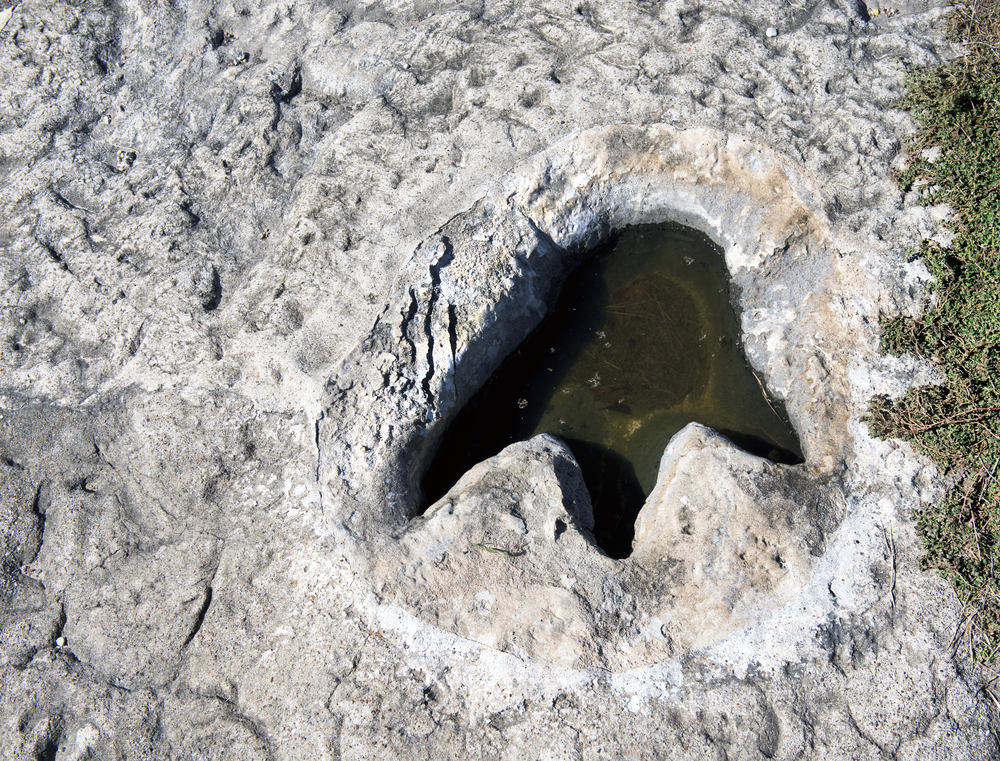 Palmetto State Park
If you are looking for interesting places to visit in Texas for one day, you can't go wrong with a trip to Palmetto State Park. Palmetto State Park is located in Central Texas and is named for its abundance of dwarf palmettos. Dwarf palmettos grow to the size of a large fern bush, but they look like mini palm trees. They are typically found in the Southeastern United States and Mexico, so the Palmetto State Park is a great place to see them.
You can hike the main Palmetto Trail and walk through the majority of the dwarf palmetto growth in the park. It's a really cool trail that feels almost like a tropical paradise in the middle of Texas. The park also has a river and lake where you can enjoy swimming, tubing, boating, and paddle boarding. Palmetto State Park is one of outdoor adventurer's favorite trips in Texas to go on! It is also one of the best day trips from Houston.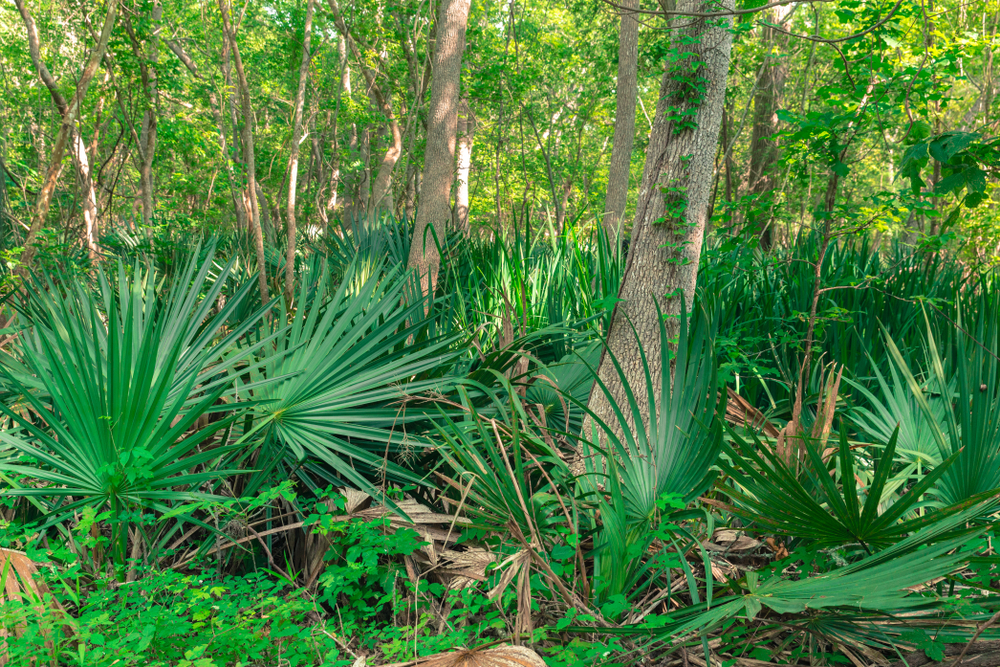 Galveston Beach
Along the coast of Texas, you can find some truly beautiful beaches. One of Texas' most popular beaches is Galveston Beach. Its 32-mile long coastline is full of beautiful sandy beaches, grassy dunes, and gorgeous teal waters. Travelers love it so much that it is even considered one of the best beaches in the South. Galveston Beach is also unique in that on the 32 miles of beach you'll find activities besides just your standard sun lounging and swimming.
For the thrill-seekers, there are companies who will meet you on the beach and teach you how to surf. If you aren't a big sand person, but still want to enjoy the view, you can walk the seawall. It's a paved walkway that gives you stunning views of the Gulf Coast. You'll also find restaurants and shops along the seawall. Another option is to explore Pleasure Pier where you'll find carnival rides, boardwalk shops, and restaurants. This is easily one of the best trips in Texas for beach lovers.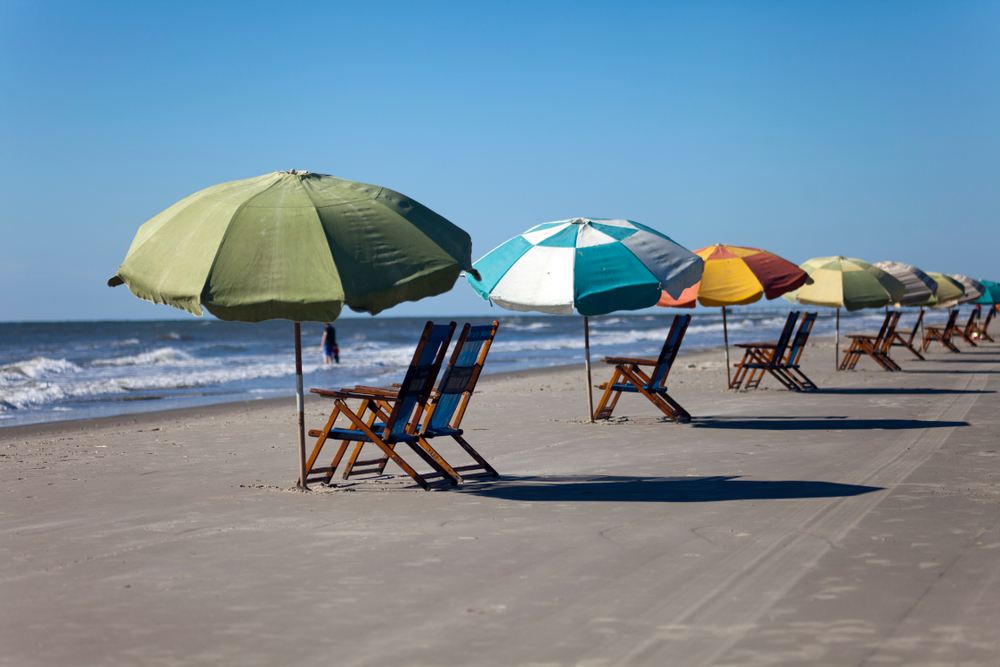 Castroville
Another Texas small town with European flair is the town of Castroville. Castroville is often called the 'Little Alsace' of Texas because of the Catholic Alsatian immigrants that first settled there. Alsace is a cultural region that used to be part of Eastern France, Germany, and Switzerland. So, picture the town Belle is from in Beauty and the Beast and that's pretty close to what the region of Alsace looked like, at least architecturally. It is easily one of the best day trips from San Antonio.
In Castroville, you'll find remnants of the Catholic Alsatian immigrants most notably in the architecture of the town. Many of the homes and buildings were built in a traditional European style. It is very different from many of the ways other buildings were being built across the frontier region. The town itself is also set up to resemble a European farming village. So you'll find no modern grid system that is most common in US cities. It's like stepping into another country, and it's part of one of our favorite Texas road trips that takes you to several small towns like Castroville.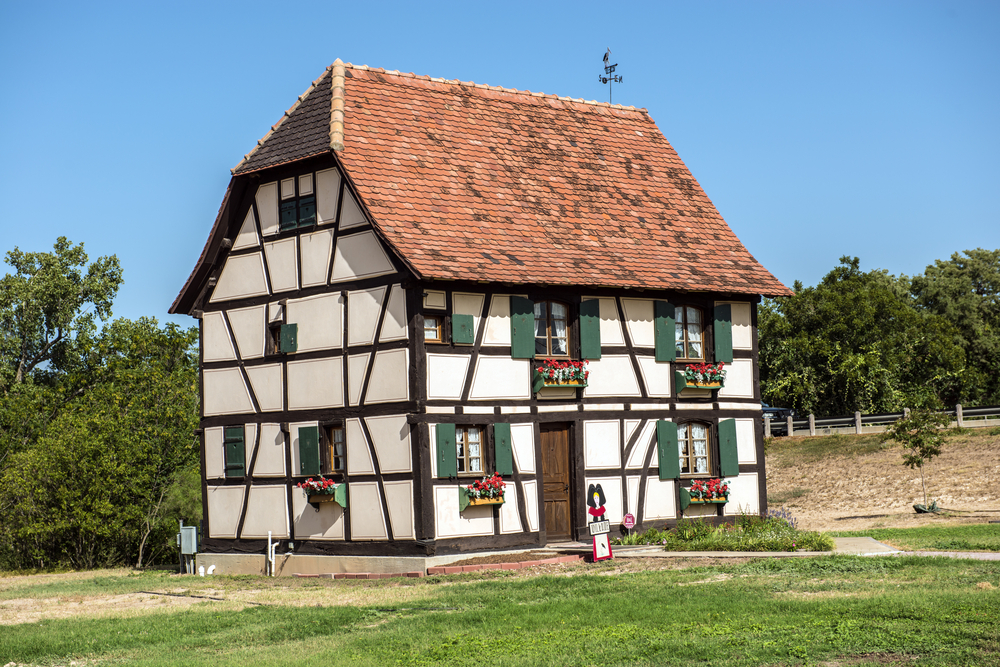 New Braunfels
One of the coolest weekend getaways in Texas is a trip to New Braunfels. The town is best known for its river-tubing. With two rivers and lots of tour companies to choose from, it's easily the best place to go tubing in Texas. For a group of adults going on a tubing adventure, we suggest taking a trip down the Guadalupe River.
It has the longest tubing trips with rushing and exciting rapids. It is also known for being the tubing spot if you are looking for a party vibe. The more family-friendly tubing river is the Comal River. It is the shorter of the two rivers, so you won't be spending as much time on the water as you might on the Guadalupe tours. But, it does have some really fun water chutes that almost are like waterslides. It's definitely the more popular option for families with kids.
If you want to enjoy some water fun that isn't tubing, there's something for you too. New Braunfels also has an awesome German-inspired waterpark called Schlitterbahn Waterpark. New Braunfels is one of the most fun Texas day trips if you are looking to get a break from the Texas heat. It is a great day trip from San Antonio, and one of the longer best day trips from Houston.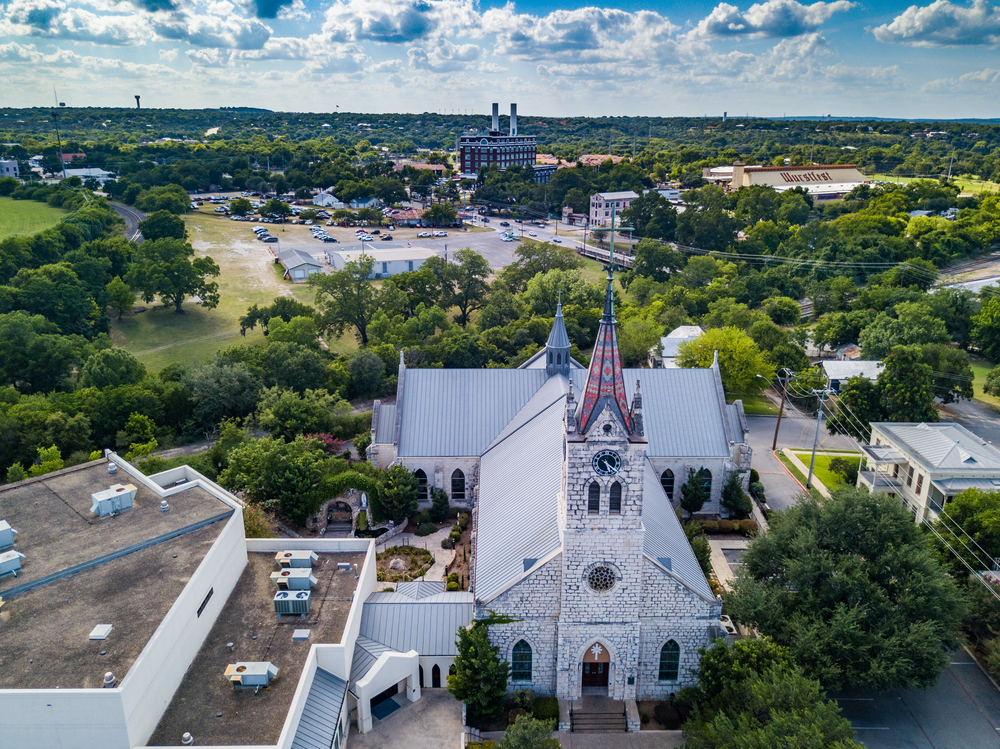 Caverns Of Sonora
The Caverns of Sonora are easily one of the best hidden gems in Texas. They are a National Natural Landmark about 8 miles outside of the small town of Sonora. Sonora is about halfway between Big Bend National Park and San Antonio. When you visit you'll get a guided tour through the cavern's many crystal corridors and see some unique natural rock formations.
There is also an area of the caverns known as the Crystal Palace. This part of the cavern system is accessible through a tour that takes you through nearly two miles of gorgeous cave passages. On this 1 hour and 45-minute tour you'll descend 360 steps and find yourself almost 155 feet below the surface. While you are at the Caverns of Sonora, you can also pan for gemstones, peruse the gift shop, and even find camping and hiking trail in the area. It's one of the best day trips from San Antonio.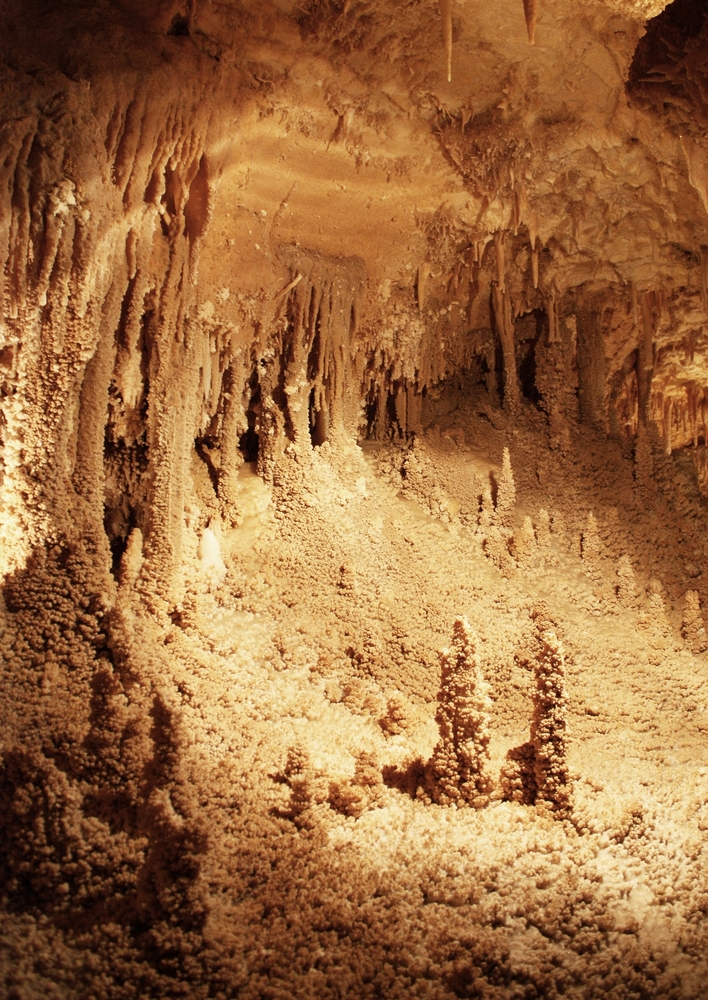 There are so many great places for Texas day trips, partially because it's such a large state! That also means that there are so many cool varieties of things to do and see in Texas. If one of these day trips in Texas has inspired you to plan a day trip of your own, we'd love to hear about it in the comments!