Are you looking for hidden gems in Texas, if so then this article is for you? We will walk you through hidden vacation spots in Texas, secret places in texas, and texas hidden gems.
Texas is the second-largest state in the USA and when it comes to Texas as a vacation destination it has a lot to offer. The state offers something for everyone with lots of attractions, beaches, deserts, mountains, and incredible outside space. It's a diverse state not only in culture but in terms of geography, vacation possibilities, towns, and cities. 
If you are a nature lover, a small-town advocate, a bit city lover, or a fan of the strange and unusual Texas has it all. 
In this article, we are going to cover the lesser-known Texas attractions. These are the things that often don't often get the attention they deserve. While we can't cover all the hidden gems in Texas we hope this encourages you to perhaps visit some of these lesser-known tourist spots.
So are you ready to see the Texas hidden gems we have picked for you?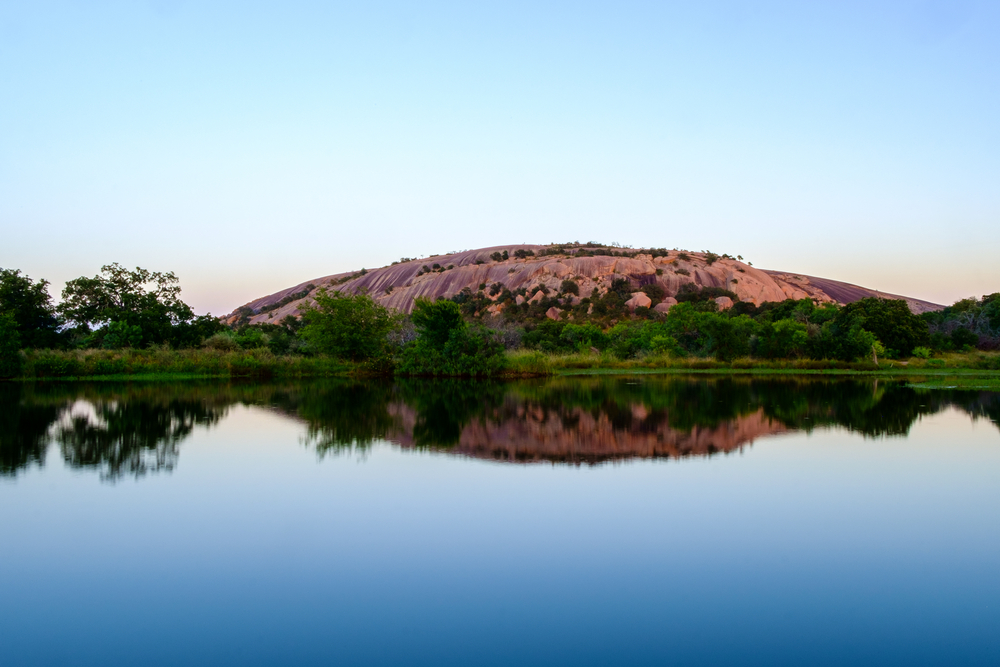 20 Magical Secret Spots And Hidden Gems In Texas
Have A Close Encounter At Marfa
This town has less than 2000 residents but garners a lot of attention. It's not the current residents that people flock here for but the 'visitors', let's just say in Marfa you are not alone.
Yes, this town is a hotbed of believed UFO activity with many claiming to see white, yellow, red, and orange basketball-sized spheres floating above the ground for hours.
Believer or not this is definitely one of the most unusual things to do in Texas. Make sure you can your camera at the ready to catch any activity. This is definitely one of the hidden gems in Texas.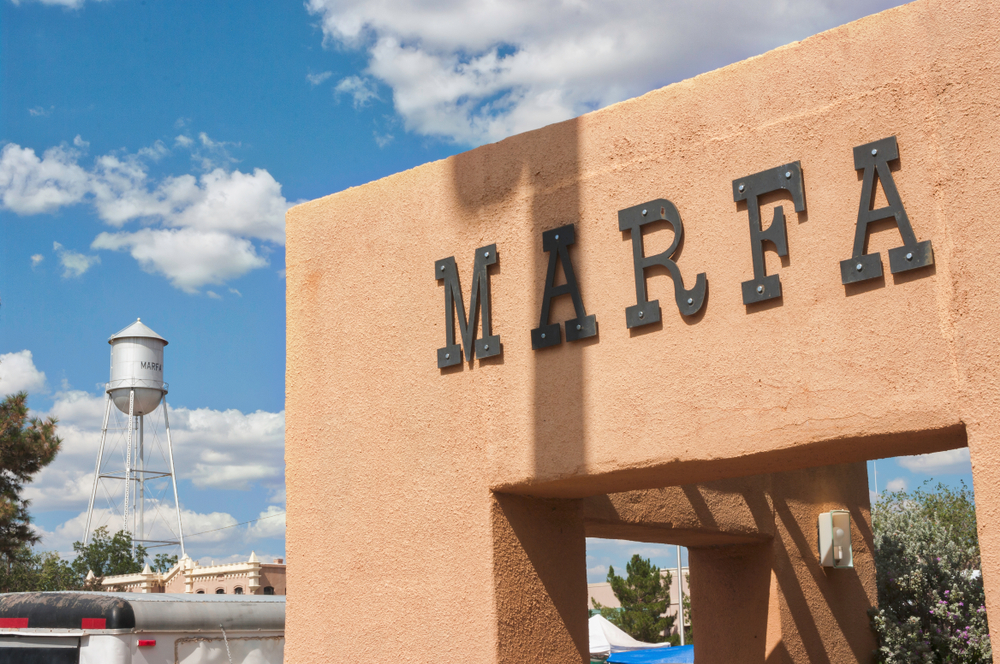 Cool Off At Jacobs Well
If you fancy cooling off in the Texas heat then head for Jacobs Well about an hour from Austin. This natural wonder is a cool 68 degrees beautiful spring extending up to a mile below the surface. 
The well was revered by the Native Americans and it seems its allure has never gone away. The underground cave system has lured divers here and this spot has become known as 'one of the most dangerous diving spots in the world'. You have to be an experienced scuba diver to dive here.
Lounging around on the sides of the well and dipping your feet in the cold water though is very refreshing. Please however be careful here and don't do anything risky. It is one of our favorite hidden gems in the South because it is so unique and pretty!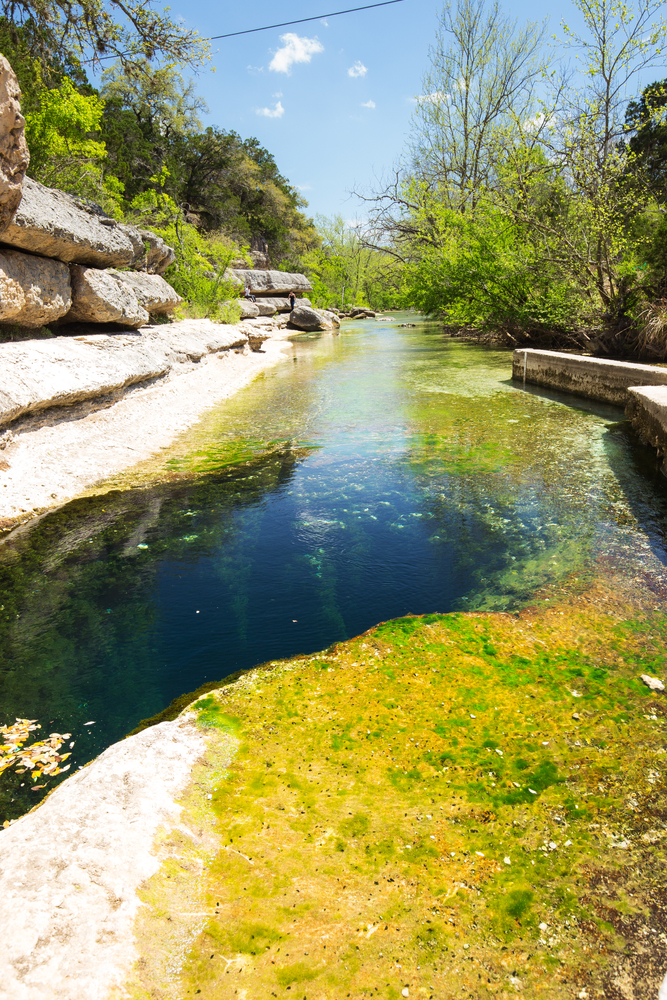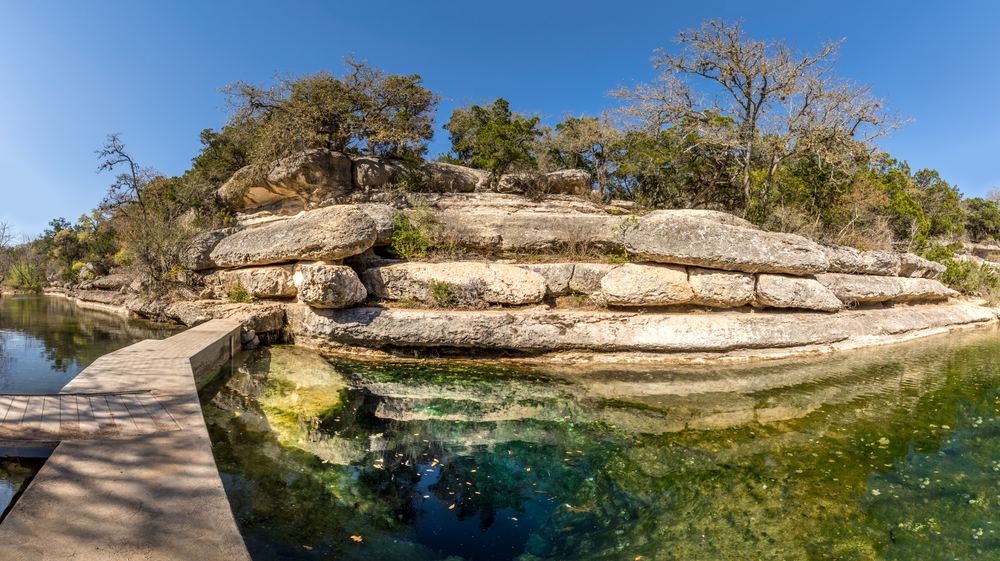 Marvel At Gorman Falls.
In the heart of Hill County, Gorman Falls is nothing short of spectral. One of those Texas hidden gems that will take your breath away. It's also situated in Colorado Bend State Park so you get to for the prices of one here.
The waterfall is somewhat of a little oasis surrounded by lush greenery it has a tropical vibe. But the most unique thing about this waterfall is that it is constantly getting bigger.  
The water contains a high concentration of carbon dioxide which leaves mineral deposits over time hence it keeps growing. You cant swim here and the area around the falls is restricted but we still love it and think it is worth a visit.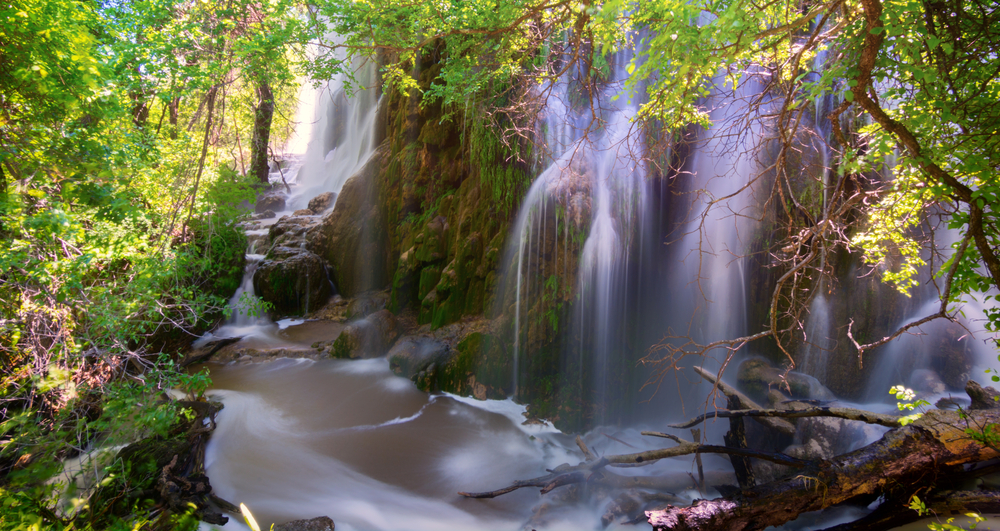 Be Inspired At Enchanted Rock
Anything with the name enchanted makes us want to immediately visit. And to make it even better this is a massive pink dome so cameras at the ready.
This ancient dome is situated in the Enchanted Rock State Natural Area which offers some great scenery, incredible rock formations, and a whole lot of legends. Hike, camp, rock climb, stargaze, or just takes pictures.
One of the hidden places in Texas well worth a visit.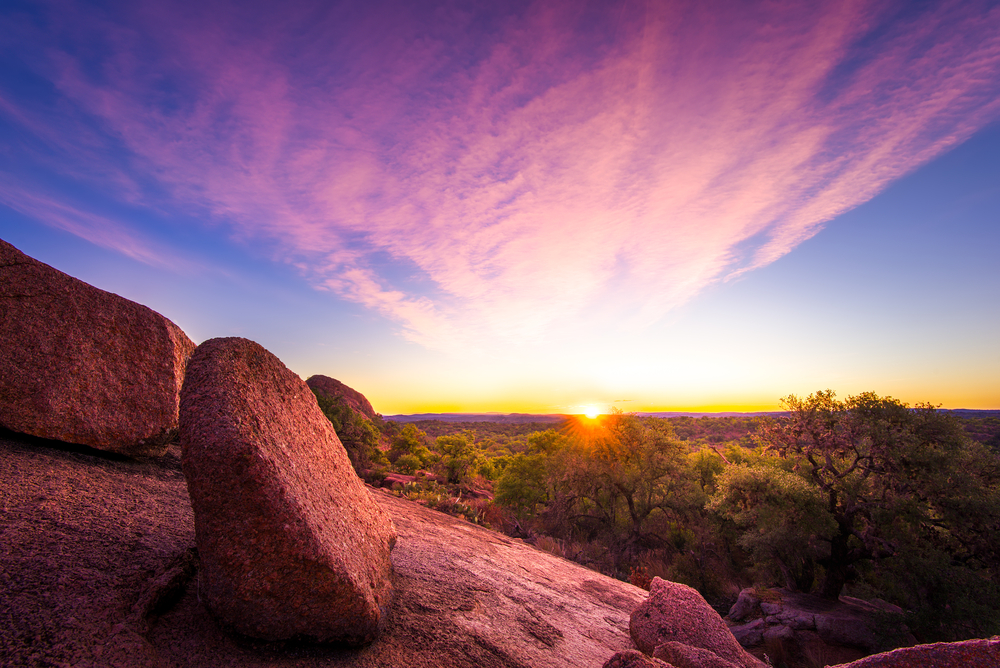 Relax At Pedernales Falls State Park
Just 30 miles west of Austin this hidden gem in Texas is a tranquil place to relax and recharge, The river is beautiful flowing over and around huge limestone slabs. You can swim or hike in the area and camp overnight if you wish.
This tranquil place has a darker side though so please be careful. Without much notice, the gentle river can turn into a raging torrent in minutes. Flash flooding here is commonplace so if you notice the water rising leave immediately.
Visit a Cathedral Of Junk
This is definitely one of those unique Texan things a structure comprised of other people castoffs.
In a suburban backyard in south Austin Vince Hannemann has created what has become known as the Cathedral Of Junk. He started in 1989 and has accumulated about 60 tons of discarded items.
Vince asks for a $5 donation per adult and you must call ahead to make an appointment. You can even rent the cathedral for parties if you wish.
This is definitely one of those seeing is believing things.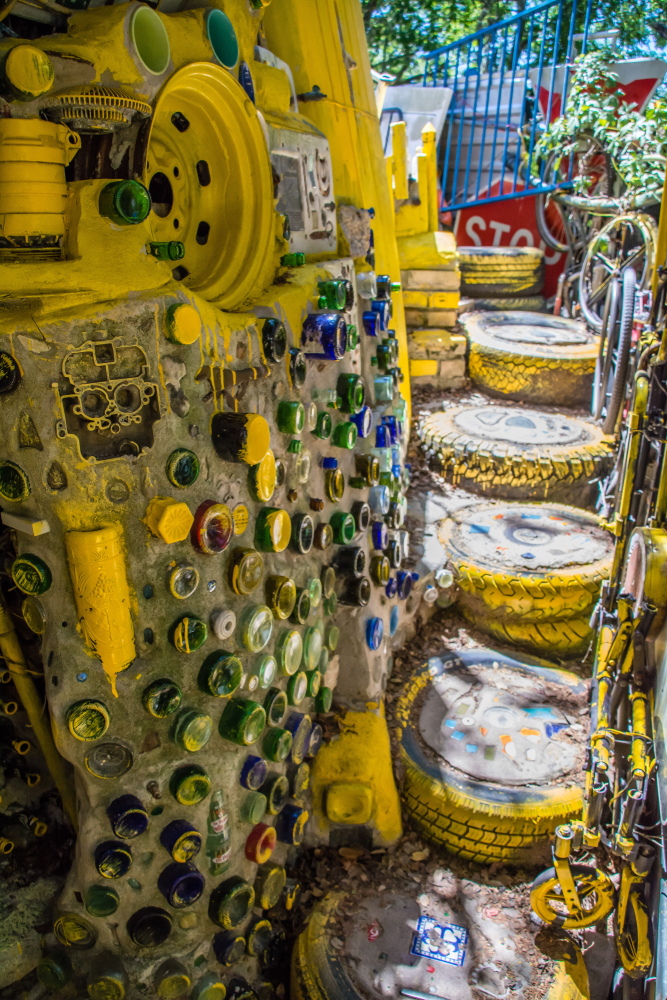 Take A Dip in Krause Springs
Krause Springs is a 115-acre property that is listed on the National Registry of Historic Sites. Privately owned the property has 32 springs and makes a perfect destination if that Texas Heats gets too much for you.
You can also camp here and there are some RV spots. One of the hidden gems in Texas you will not regret visiting.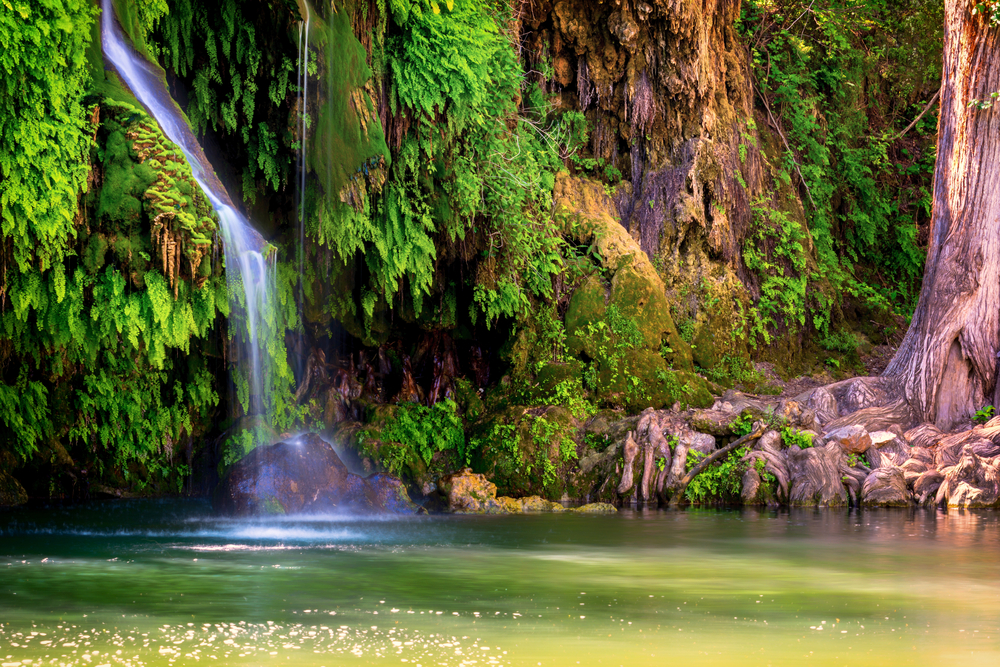 Pan for Gemstones At The Caverns of Sonora
Internationally recognized as one of the most beautiful show caves on the planet these caverns really do deserve a visit. Located 15 minutes southwest of Sonora and guided tours are available.
You can also pan for gemstones, hike the area, buy some homemade fudge, or camp overnight. Believe us you won't want to miss this one.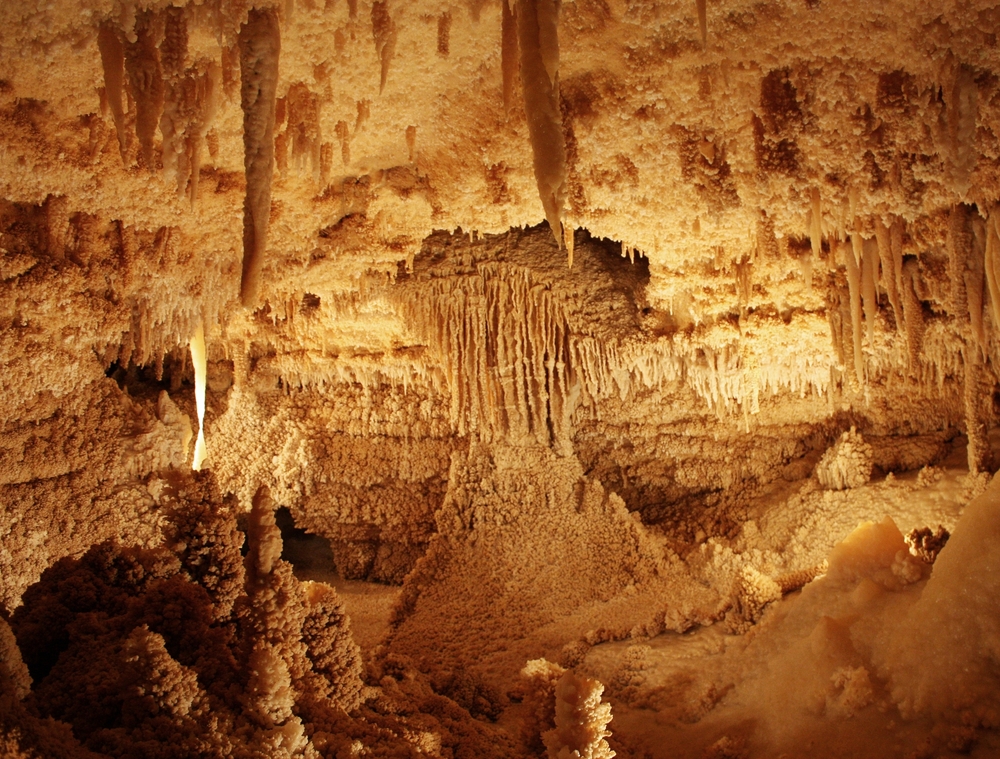 Visit a Saloon In Luckenbach
A town with just 13 residents, yes it does exist outside of movies and its Luckenback in texas. For only 13 residents though this town has got it going on and is well worth a visit.
Founded in 1849 by German farmers the town was named after early settlers. The town also has the original saloon and dance hall and is somewhat of a country music mecca. The town went up for sale in the '70s and was bought by John "Hondo" Crouch made created a place where music and magic came together.
If you love country music then visiting this town is a must for you.
Explore Hueco Tanks State Park
What is a Huecos you might ask? Pronounced "whey-coes' are natural rock basins where rainwater often pools. People don't so much come to see these as they do to marvel at the imagery left by those ancient people who relied on these to drink from.
You can hike, rock climb, picnic, stargaze or just take a self-guided tour of the imagery. Whatever you choose to do this place has a way of transporting you to times long ago.
The park is mainly a day park but here a few limited campsites. The numbers allowed unto the park are limited so make sure you make a reservation.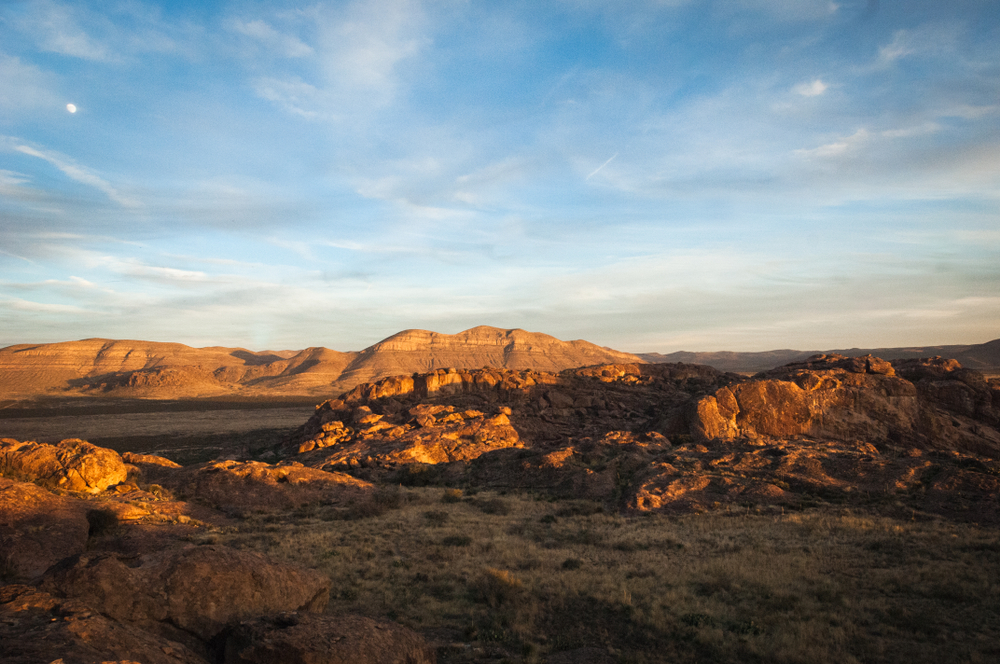 Take A Swim At Tonkawa Falls
In Crawford the Tonkawa Falls really are beautiful. Named after the Tonkawa Indians there is still a lot of evidence here from the days the tribe inhabited this area.
Burial sights were discovered here and Petroglyphs are visible on the creek bed at low water levels. Now this palace is a popular swimming hole and picnic area.
About a 30-minute drive from Waco this place is the perfect spot on a hot day. The falls are pretty small at 15 feet high and many people slide and jump off but obviously be cautious.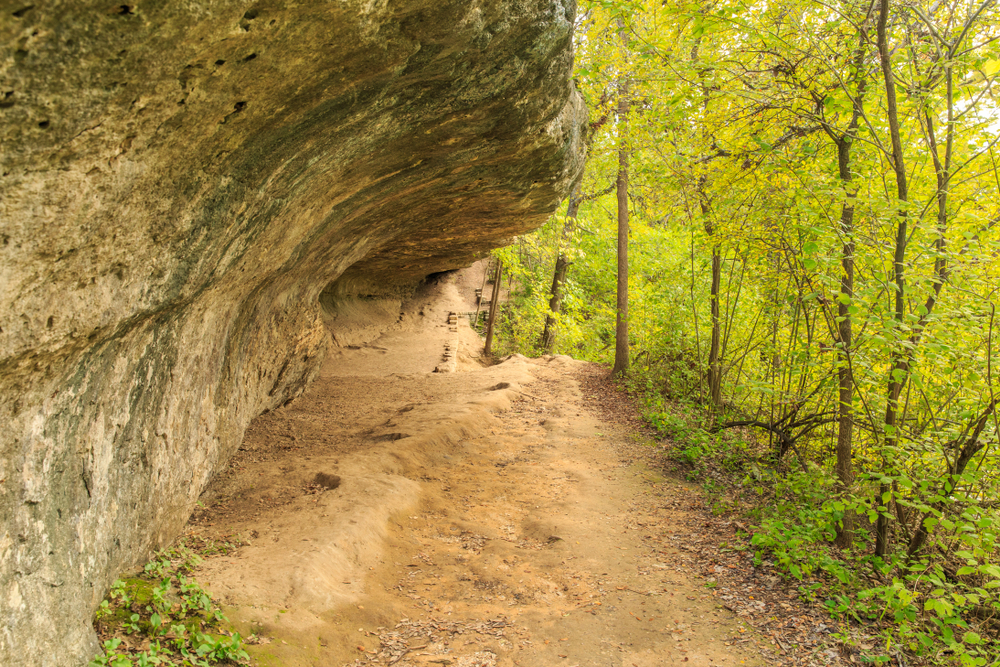 Go Underground At Longhorn Cave State Park
90 minutes from Austin the park's main star in Longhorn Cave created by the river below. The cave is over 1 mile long and the tour takes about 90 minutes.
You can take a guided cave tour or just enjoy or just enjoy the beauty of the park. Make sure you have appropriate clothing and shoe wear on. There are lots of stories linked to this cave which makes the place much more mysterious.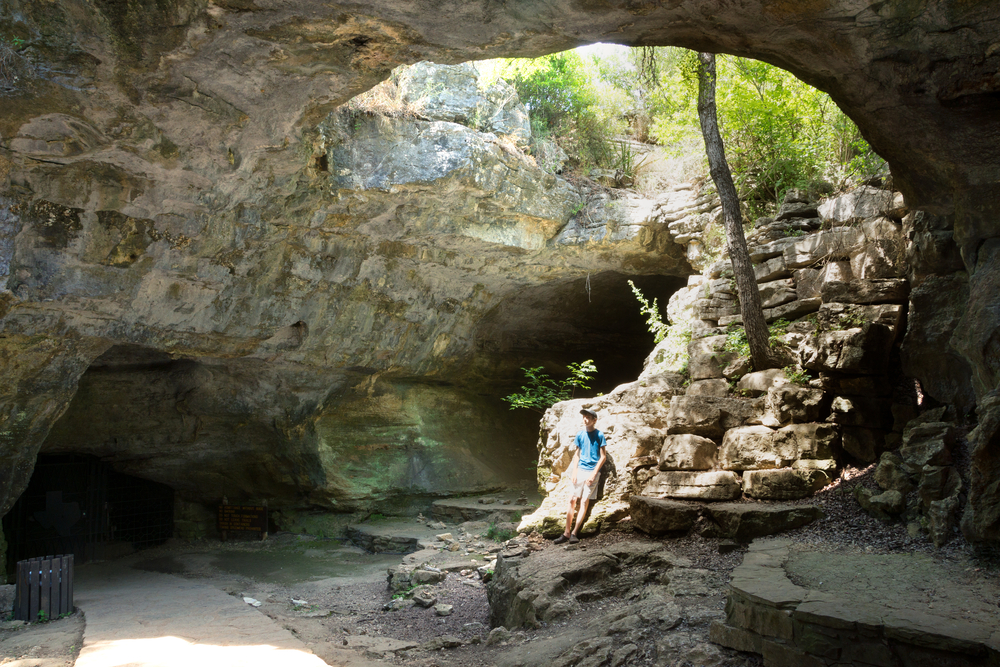 Climb At Big Rocks Park Glen Rose
Located on the Paluxy River as the name might suggest the park is full of well, unusually large rocks. It's a place to climb, explore and cool off in the river and just enjoy life for a while.
There are plenty of areas for children to explore and make sure you take a picnic to enjoy under one of the many trees. The park is completely free to enter.
No alcohol, or BBQs are allowed in the park and dogs must be kept on a leash.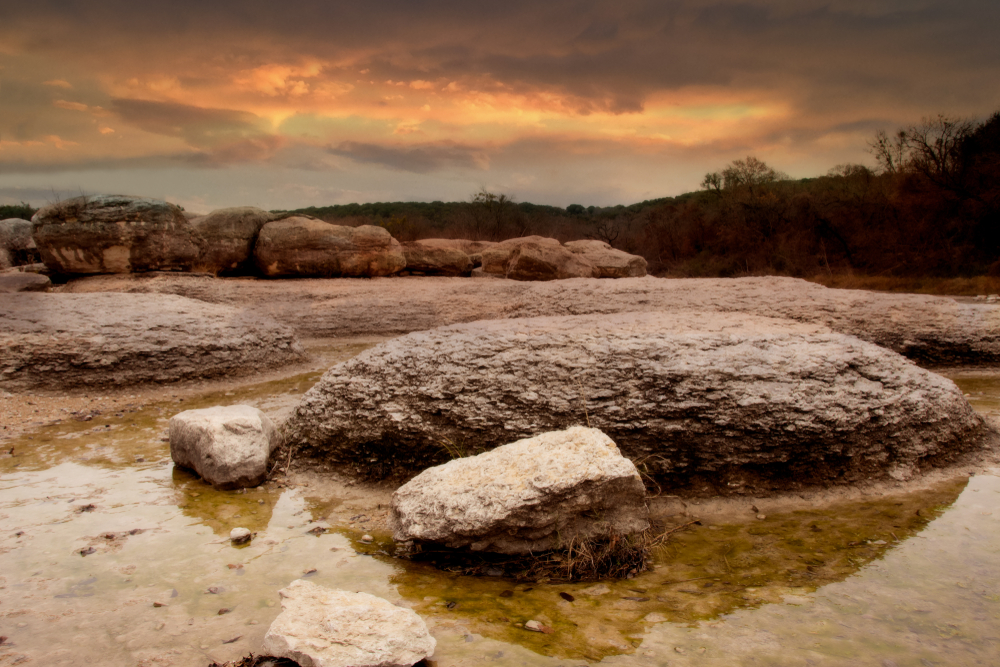 Get Off The Beaten Track At Boca Chica Beach
Fancy visiting a beach that's off the beaten track? Boca Chica Beach is near the Mexico border and honestly feels like a deserted island.
It's quite rugged and often you will be the only ones on it. If you want a truly relaxing beach experience in Texas this is it.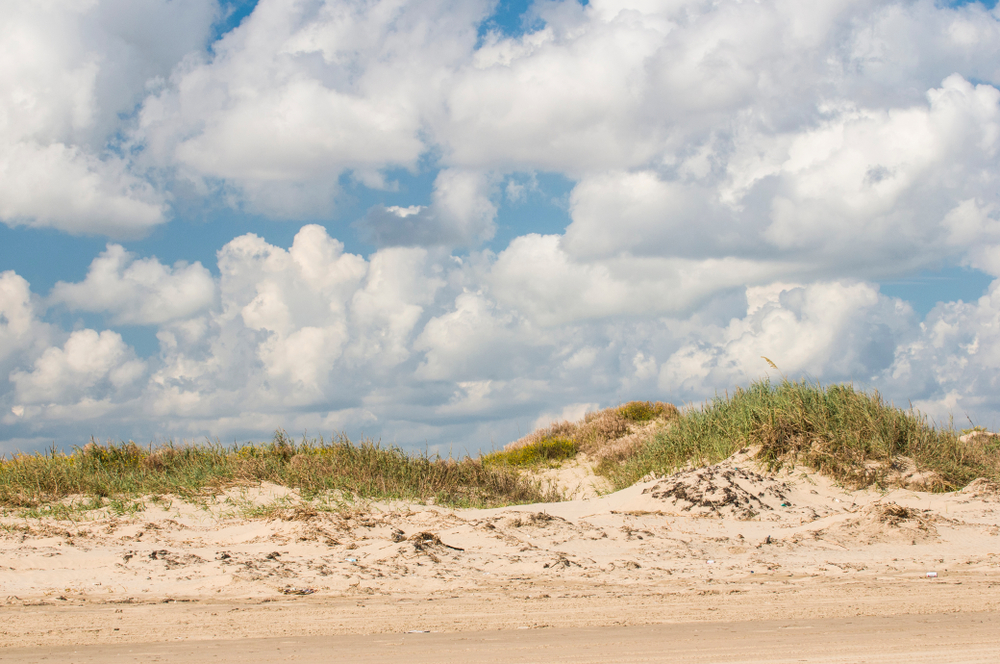 Dive In The Blue Lagoon
If you are a diver you are going to love this spot but its swimmer friendly too. This swimming hole is lined with limestone rock and the crystal clear waters are a great place to relax.
It's in a beautiful location and full of small fish. If you want to cool off in a beautiful location this is one of the hidden gems in Texas for you.
Do Strange Things in Terlingua
Fancy a trip to a ghost town well it's texas of course they have a ghost town. Terlingua was a mining town and the Chisos Mining company established in 1903 become one of the nations leading producers of quicksilver.
Production declined in the 1930s and the company files for bankruptcy in 1942. With no more use of the town and it became empty.
Now it's a tourist hot spot and the views for the porch of this ghost town and truly stunning. This town is somewhat of an odd affair and is home to a lot of wild and wonderful things.
You'll find everything from a pirate ship to a sand-locked submarine and the Statue of Liberty and beer drive-through of all things. Let's just say this town has to be experienced to be believed. Oh, and It's also the site of the famous chili cook-off in which started in 1967.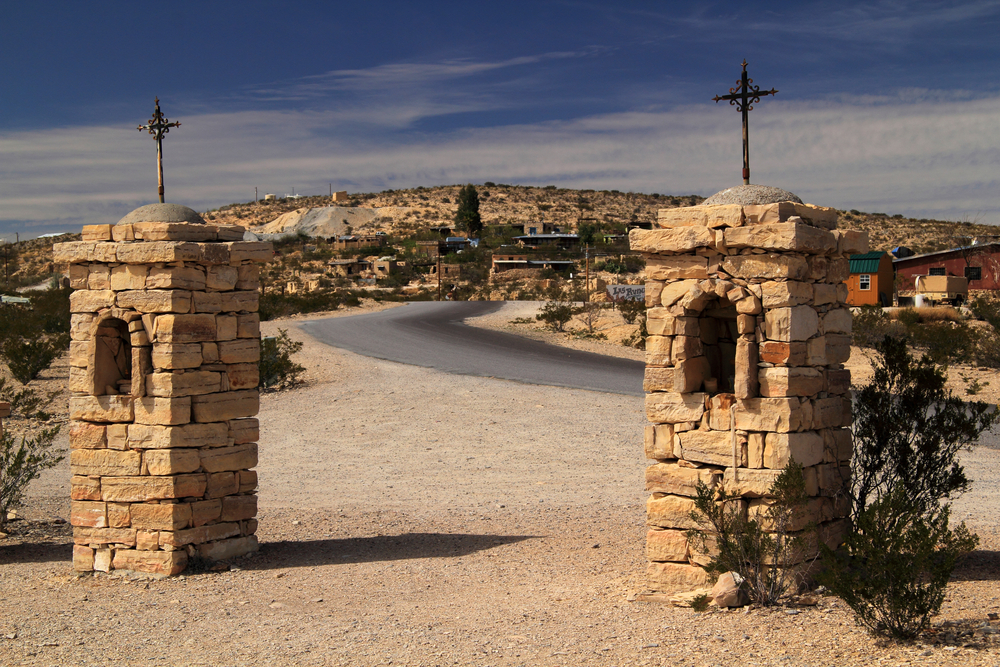 Visit Castle Falkenstein
We were sold of the name and the castle is a stunner with the inspiration coming from the Neuschwanstein Castle.
The 14,000 square-foot castle sits upon 113 acres of beautiful countryside. The castle is surrounded by forest and is protected by walls and a portcullis.
You can stay in the castle if you wish to. It's a little Bavarian experience in the Texas Hill Country.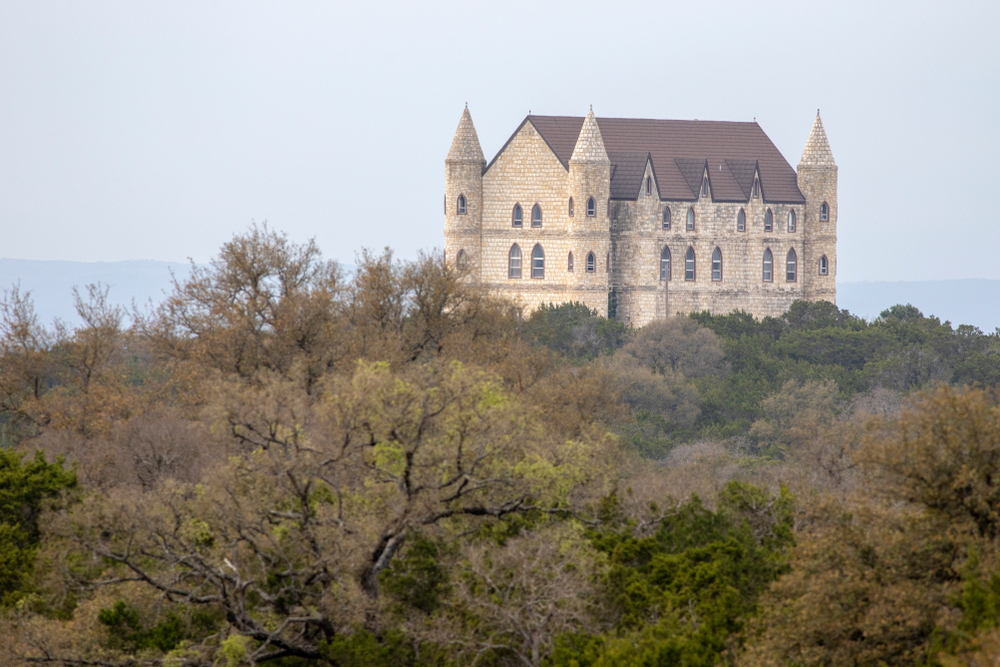 See Fall Colors At Garner State Park
If you are looking for autumn foliage in Texas then might we suggest Garner State Park. It's one of the best places to see fall colors. 
The park follows along the Frio River and rises to an elevation of 1800 feet with incredible views of the changing colors of fall below.
With over 16 miles of hiking trails, you will have lots of ways to view the fall colors and be among them. Explore the seams, canyons, cliffs, and wooded areas. This place really is one of the hidden gems in Texas.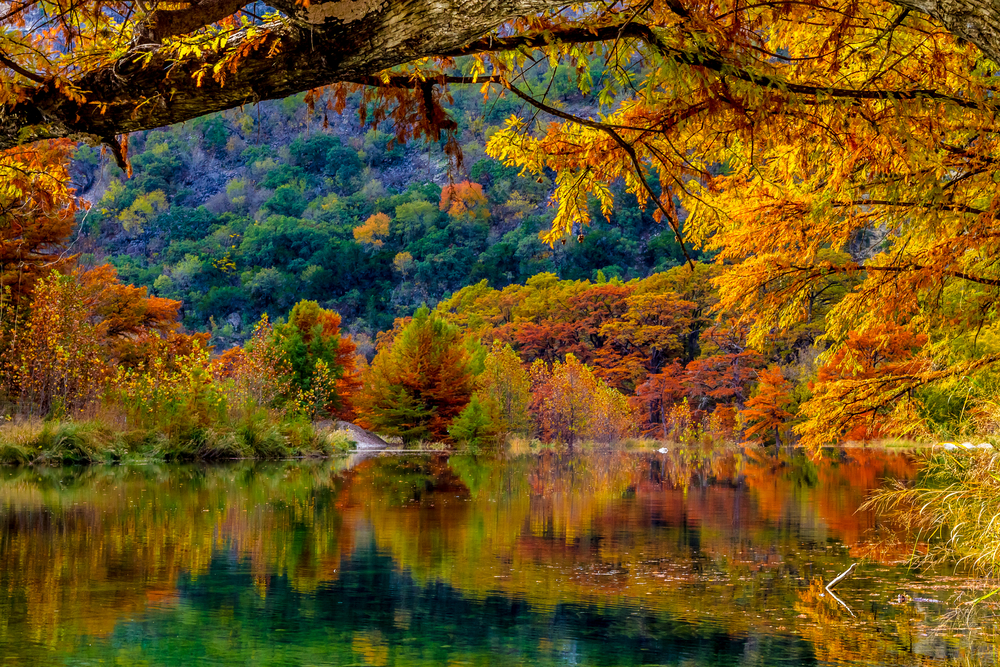 Get Spooked At A Haunted Location
If you are after a spooky experience then Texas can offer you that too. For the textbook haunted experience head to the Yorktown Memorial Hospital.
The hospital is said to be overrun. with the spirits of thousands who died here. Founded by the religious group known as the "Felician Sisters" the hospital originally served as a rehabilitation center for those suffering from drug and alcohol abuse
Reports of glowing eyes, talking dolls, black apparitions, and lights that turn on and off. The building is available for guided paranormal tours so make sure you inquire and don't trespass on the property.
Enjoy The Open Road On Pinto Canyon Road
Fancy a little driving with a difference then head out on the Pinto Canyon Road. It stretches over miles and desserts and seems to go on and on.
The scenery is stunning and the road eventually ends and you will find yourself on a dirt road which is a bit of a wild adventure. Then road takes in quite a few sights including an abandoned mine, the Rio Grande floodplain, Kingston Hot Springs.
This is a a real way to experience authentic Texas just make sure you has a full gas tank and supplies.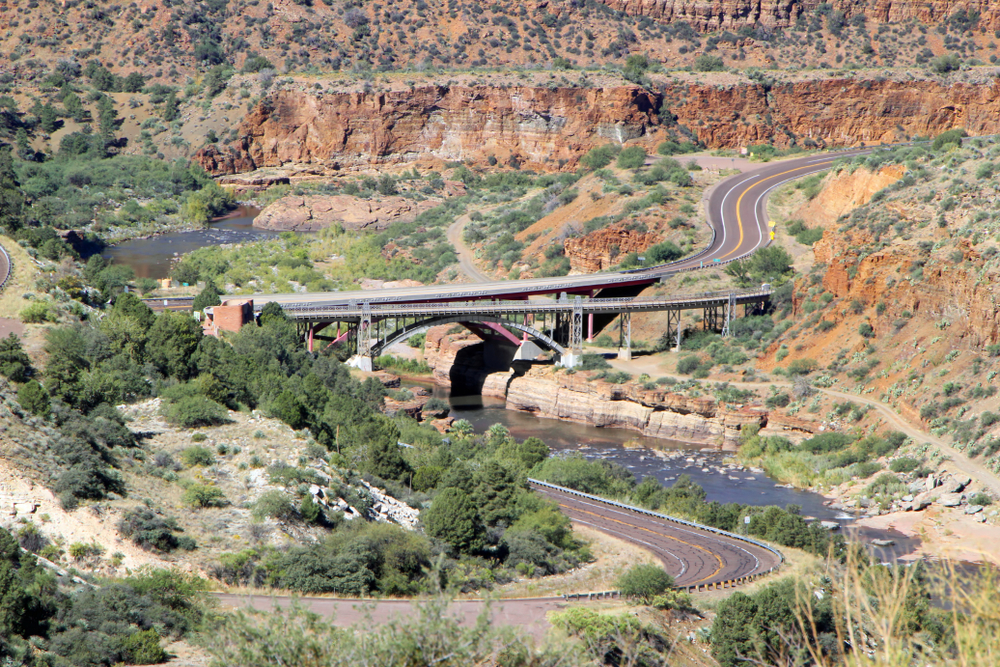 As you can see There are many hidden gems in Texas. Whichever of these hidden vacation spots in Texas you visit we know you will have an amazing time.
Come back and let us know how your trip goes and which ones of these Texas hidden gems you visit.