Looking to enjoy the best restaurants in San Antonio? You've just found the perfect list of restaurants to choose from! Whether you're visiting for the first time or have spent plenty of time in San Antonio, you will find mouthwatering food at these restaurants.
San Antonio has some really unique and delish eateries and has even been recognized as a UNESCO Creative City of Gastronomy. Restauranteurs have made San Antonio a foodie destination city and it is a fabulous weekend getaway as well. There are so many creative and delicious restaurants in San Antonio that you'll never have a boring meal when visiting.
With both sit-down dining experiences and places to grab some food on the run while road tripping, these are some of the best places to enjoy a meal in San Antonio. Try out everything from Italian to Indian, breakfast to lunch, and upscale dinner or casual barbecue. The best restaurants in San Antonio have a wide range of prices and there is a restaurant for every budget.
The fare extends from local Texas foods to foreign cuisines, all located in the city of San Antonio. The famous Riverwalk is also home to some of the best places to eat in San Antonio. Read on for the inside info! Make sure to check out our list of the Best Things To Do On The San Antonio Riverwalk, complete with a guide and tips!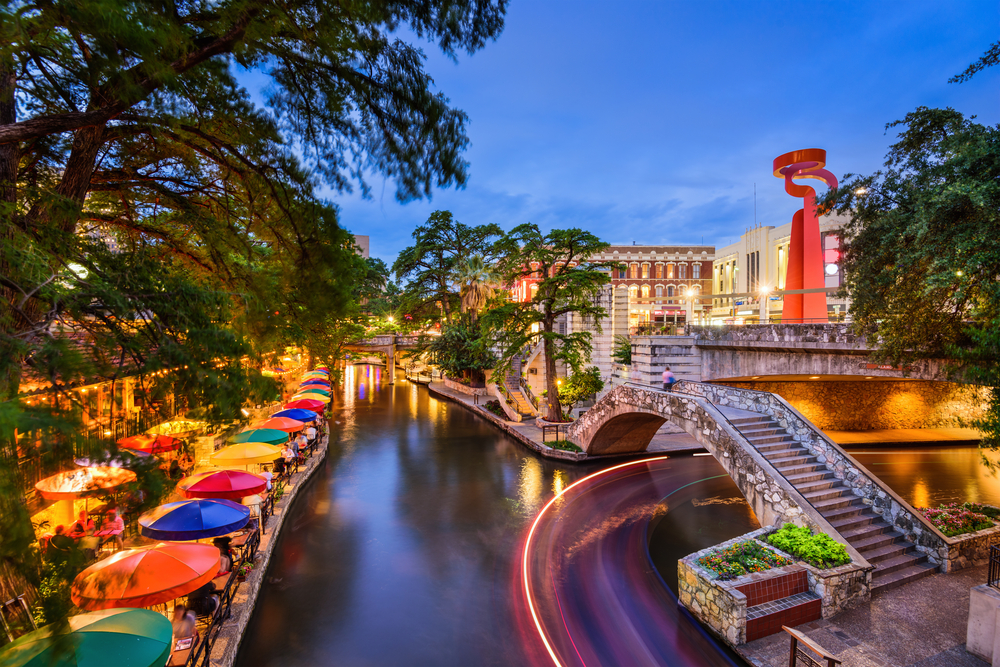 15 Best Restaurants in San Antonio You Shouldn't Miss
La Fonda on Main
As one of the top restaurants in San Antonio, La Fonda on Main offers some of the most delicious Mexican cuisines in the city! A romantic spot for a date – whether brunch or dinner. Curbside pickup is another option. Mask wearing is required at all times excepted when seated at your table.
Choose from a list of enchiladas or try one of their other specialties like Camarones al ajillo, a tasty entree of gulf shrimp! If you like a good Bloody Mary, you should try their Spicy Maria.
Gaze into the eyes of your date as you both share a vanilla flan for dessert. While visiting San Antonio, do not miss La Fonda on Main.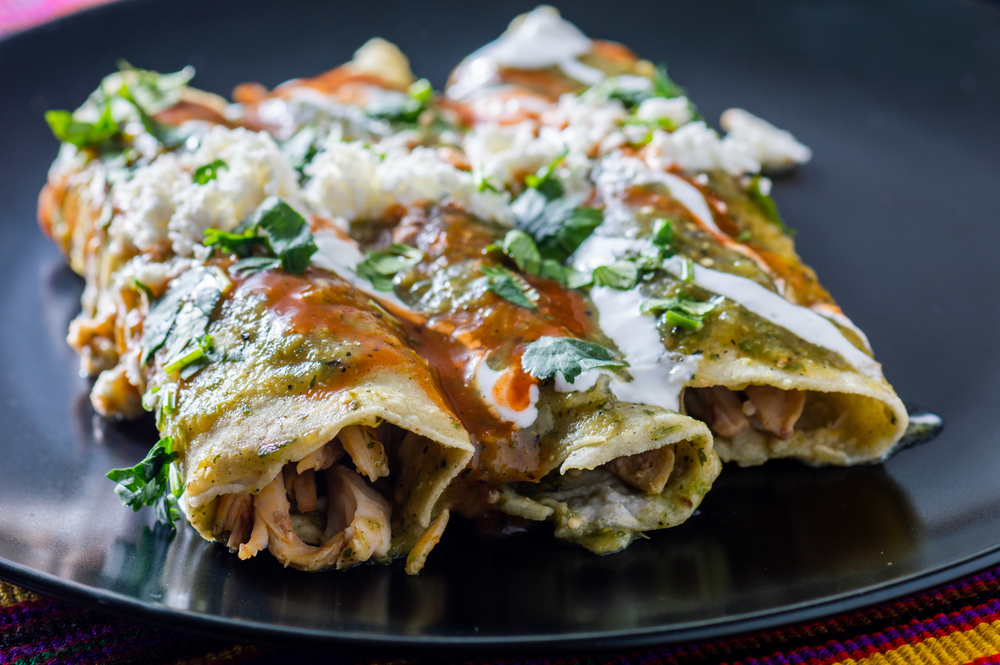 J-Prime Steakhouse
The J-Prime Steakhouse is exactly what you're looking for in a classic top-of-the-line steakhouse. You'll get the full upscale experience with beautifully plated meals and a bar with specialty drinks. It is definitely one of the best restaurants in San Antonio.
J-Prime is a good restaurant in San Antonio for a special occasion. Get dressed up and enjoy this experience.
Their steaks are of the best quality and are sure to meet your needs when craving a juicy cut of meat. It is a five-star type of place and the food is fantastic. Right now, they have a contact-free curbside menu available as well as a butcher shop offering of high-quality steaks you can cook at home.
Thyme for Lunch
Opt for curbside takeout with online ordering or dine-in. Thyme for lunch is a breakfast and lunch eatery with lots of Asian inspiration. Dig into a lemongrass chicken Buddha bowl or a Bulgogi bowl and savor the many flavors. There are plenty of vegan and vegetarian-friendly options on the menu. Their salads, like the sweet potato black bean quinoa salad, are delish.
Their all-day breakfast menu holds delights such as the savory buttermilk and chive waffle stuffed with smoked ham, gouda, and candied jalapeños and topped with two eggs. What more could you ask for?
If you're on a day trip to San Antonio, this would be a perfect spot to stop for lunch. Find some of the best food in San Antonio at Thyme for Lunch!
Smashin Crab
With four locations in San Antonio, the Smashin Crab is a great stop for crab cakes, catfish, and the like. It has Louisiana flare complete with po'boys and seafood boils. It is sure to check all the boxes on the list of scrumptious seafood.
The Smashin Crab is such a great place to eat in San Antonio. If you're here for oysters, barbecue shrimp, and gumbo, then the Smashin Crab is for you! Dining capacity is limited for social distancing purposes at this time. You can also place an order online. As one of the best restaurants in San Antonio, the seafood will not disappoint.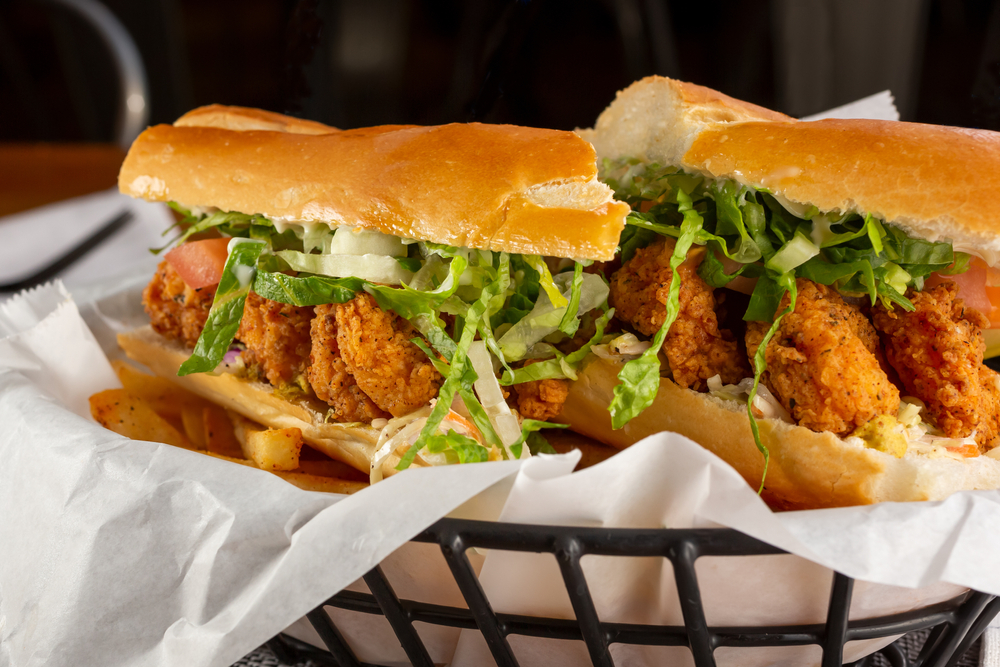 Wayne's Wings
Famous for wings, Wayne's Wings is a great spot for a casual lunch! This Black-owned restaurant is one of the best restaurants in San Antonio. Offering both bone-in and boneless wings with a variety of sauces, Wayne's has the wings you are looking for.
Both mild and spicy options abound. Of course, there is classic buffalo sauce, but there is so much more in addition. Try Steve O's with jerk seasoning and sweet mustard, or Jacob's with Sriracha, lime, and cilantro, or even honey buffalo.
Wayne's Wings dishes out the best wings in all of San Antonio.
Dough Pizzaria Napoletana
Dough Pizzaria Napoletana is an upscale pizzeria in San Antonio. In 2011 the pizzeria was included in a Diners, Drive-ins, and Dives episode with Guy Fieri. Most recently they are gaining attention for their takeout and delivery services so you can enjoy your meal at home without getting stuck on dish duty!
With a wood-burning pizza oven that reaches temperatures over 800 degrees, pizzas cook in 90 seconds. Ingredients are sourced locally and are fresh from the farm. With the freshness of their ingredients, they are one of the best restaurants in San Antonio.
Choose a classic margarita pizza or kick it up a notch and order a black truffle burrata pizza. To wrap up your meal, don't forget to ask for a slice of Nutella cheesecake, known as a Nutella torta. Dough Pizzaria is not to be missed!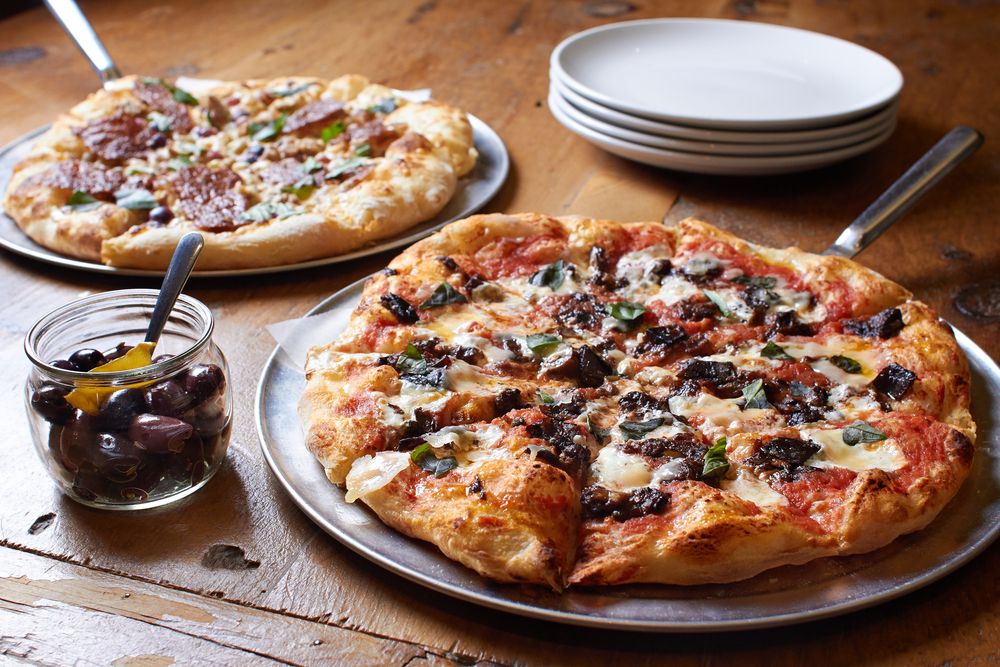 Snooze an A.M. Eatery
Sure to satisfy your breakfast cravings, Snooze an A.M. Eatery is one of the best restaurants in San Antonio. You can get your fill of avocado toast or dig into a stack of pancakes – with many creative combos and ingredients. Have you ever tried sweet potato pancakes?
Snooze is going to have you dreaming of breakfast before your head even hits the pillow. Even if you're not a morning person, I am sure their menu will inspire you to get an early start.
If you're not feeling pancakes, they also have classic eggs, omelets, and breakfast sandwiches. Their menu covers it all. Being in Texas, of course, they also offer breakfast tacos and burritos.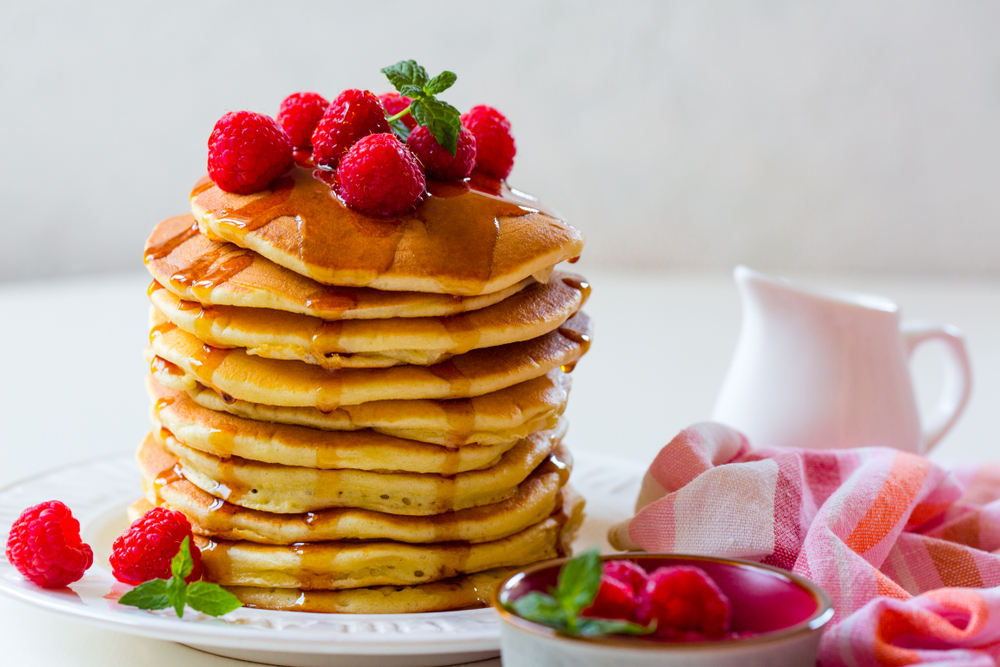 The Big Bib BBQ
Visit the Big Bib BBQ for classic Texas barbecue and to support a Black-owned business. Check their website for the schedule if you want to stop by to listen to some live jazz. They also offer curbside pickup.
Enjoy brisket and pulled pork with delicious sides like baked potato casserole and green beans. To get that classic Texas barbecue flavor they use aged oak and mesquite wood to smoke their meats and season them with their specialty rub.
For those with a sweet tooth, you should know that their peach cobbler is award-winning and made fresh daily! The Big Rib BBQ is one of the best restaurants in San Antonio!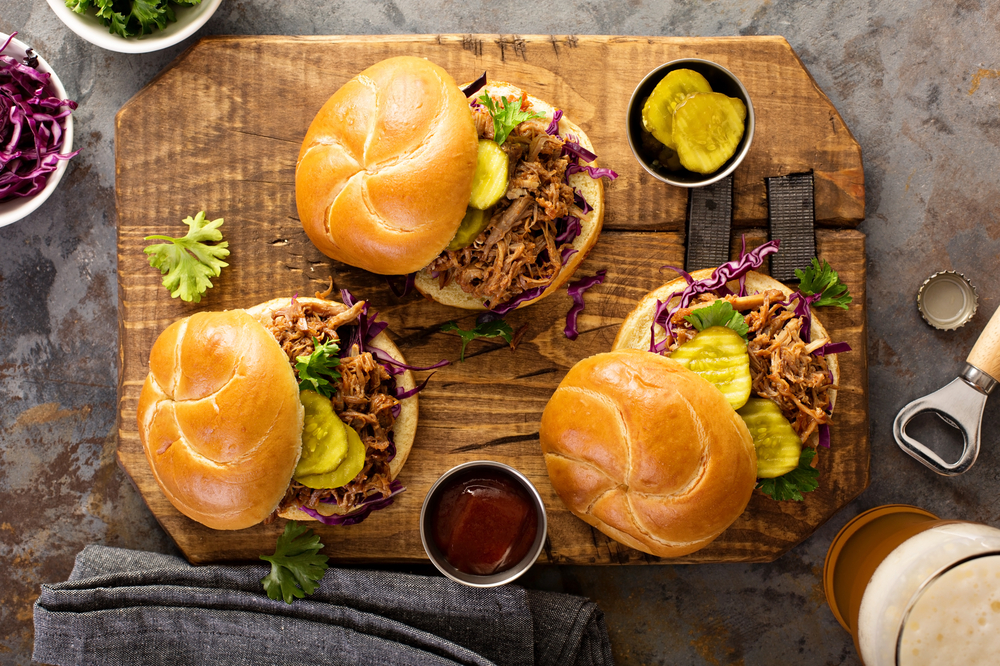 Capo's Pizza
Grab a slice on the run at Capo's Pizza, one very good restaurant in San Antonio. Pick up some New York style "giant slices" as they call them, and get back on the road. In addition to pizzas, Capo's also offers calzones and strombolis. Calzones contain ricotta, while strombolis do not. Enjoy a meat or veggie calzone and a fountain drink.
Their vegetali pizza is a great vegetarian option loaded up with artichokes, bell peppers, basil pesto, and more!
Their parmesan cheesy garlic fries are another great option. They're open every day but Sunday, so stop by for lunch or dinner Monday-Saturday. No contact delivery is available. Capo's is close to the airport if you need to grab a bite of the best food in San Antonio on your way into or out of town.
The South Chicken and Waffles
The ultimate southern comfort food at affordable prices – all found at The South Chicken and Waffles. All waffles are made to order – even red velvet waffles! It is another of the best restaurants in San Antonio. Eat here to support a Black-owned business.
The South Chicken and Waffles combines various types of southern and Cajun foods all at this one location including soul food, Cajun, Creole, and country breakfast.
For breakfast, enjoy pecan and praline French toast on a weekend, or stop in for lunch and have delicious gumbo and a Mississippi fish fry. Or try out their specialty, chicken, and waffles. There is a drive-through and casual dining is also available.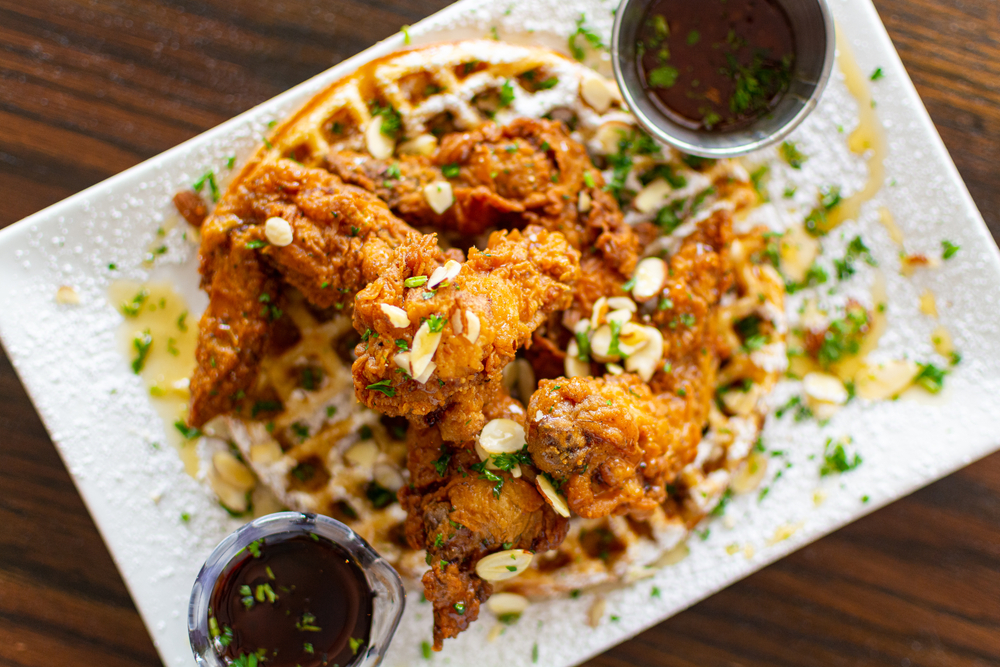 Boudro's
One of the best restaurants in San Antonio is Boudro's for its location on the Riverwalk, its romantic atmosphere, and its delicious Mexican and American cuisine. They are known for their guacamole! One of their special guacamole ingredients a big scoop of fire-roasted serrano chiles.
They have installed a biodefense indoor air protection system to ensure that guests feel safe and secure while dining. They've been operating since 1986 and serve a mean prickly pear margarita.
Visit Boudro's for a romantic dining experience at one of the best San Antonio Riverwalk Restaurants. Bring your date for a lovely evening. Taste anything from a blue crab tostada to a prime rib steak.
Crepeccino
Get ready for some tasty crepes if you head over to Crepeccino. It is one of the best places to eat breakfast in San Antonio. Prepare yourself for a breakfast bonanza. Choose from a whole array of hot and iced coffees, then decide on a crepe. Are you in the mood for a sweet crepe, or savory? Good news! They have both sweet and savory!
The brie and turkey crepe with arugula and pecans is sure to hit the spot. Satisfy your sweet tooth with the lemon sugar crepe. If you're that coffee drinker who loves options, they are here for you. Beat the heat with an iced espresso alongside your specialty crepe.
Take a crepe to go and enjoy some of the best food in San Antonio while exploring downtown.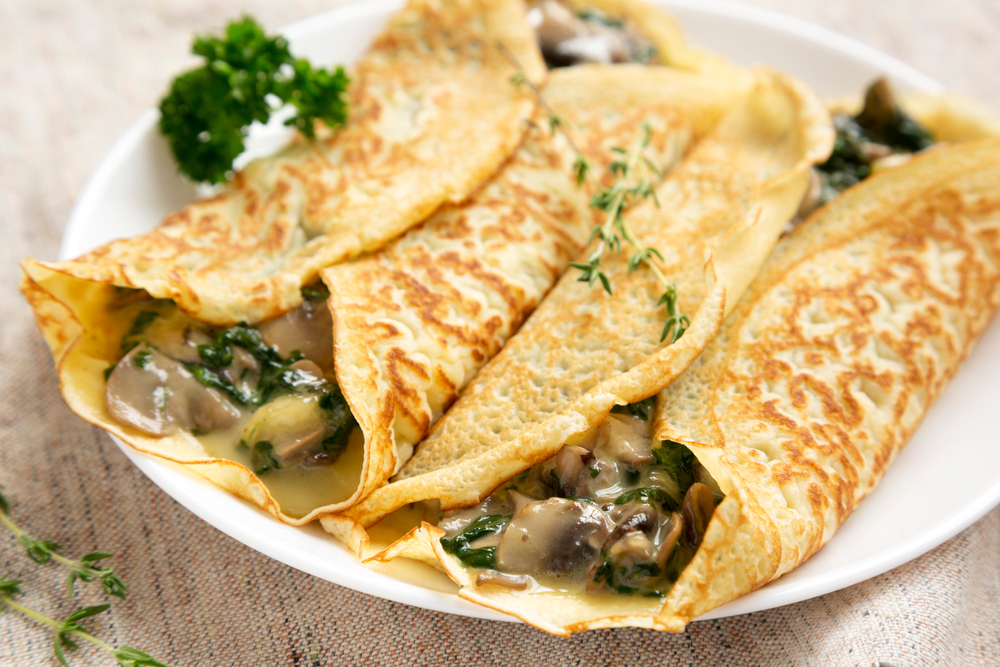 Green Vegetarian Cuisine
With sweet potato fries that are to die for, this is a great stop for those looking for a vegetarian meal and definitely one of the best places to eat in San Antonio if you're looking for an all-vegetarian offering. They also serve many vegan options. Their theme is vegetarian comfort food, so even if you think vegetarian is not your usual style, you're bound to find something to your liking!
Buffalo cauliflower bites are sure to spice up your day. Green Vegetarian Cuisine is one of the best spots to find a grain bowl in San Antonio. Dine-in or take out – any way you like. Green Vegetarian Cuisine is a San Antonio restaurant that won't let you go home hungry!
Tarka Indian Kitchen
Dine-in or do curbside pickup to enjoy this tasty Indian restaurant in San Antonio. With plenty of vegan and vegetarian options available, their food is sure to satisfy everyone. Curries, kabobs, and flatbreads are all on the menu. And a mango lemonade is the perfect pairing for any of their entrees.
It is affordable and Tarka strives to be as eco-friendly as possible. Ordering online is quick and easy. Tarka's vegetable samosas will make your mouth water especially considering the mint tamarind yogurt chutney served alongside. As one of the best restaurants in San Antonio, you'll be coming back for more after your first visit!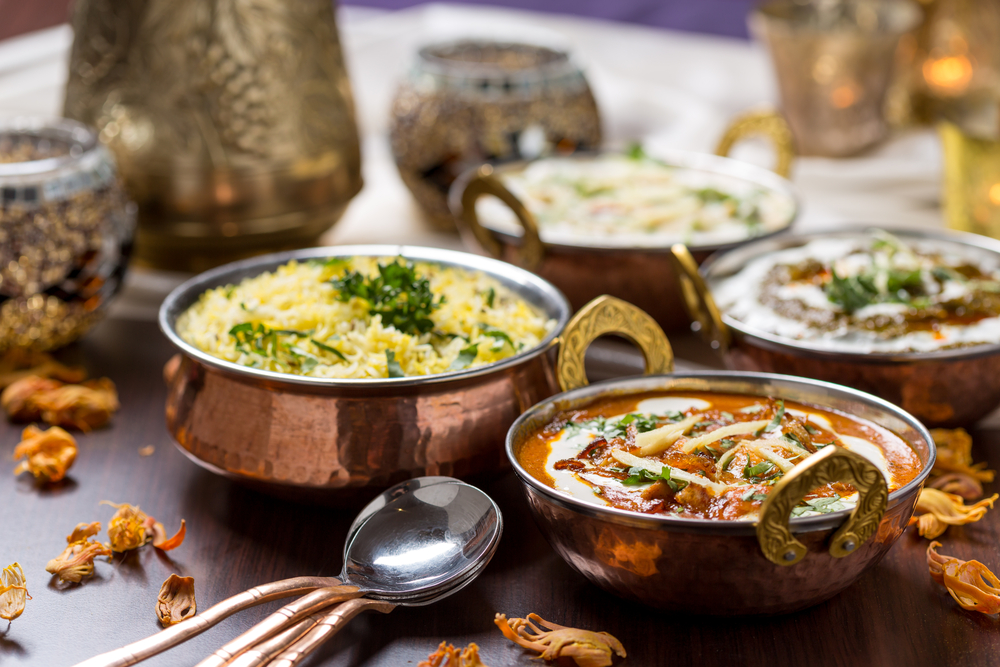 Bliss
Visit Bliss for a fancy dinner or special date. It is located just south of downtown and serves contemporary American cuisine. Bliss is one of the top restaurants in San Antonio offering creative taste experiences and high-quality service. They focus on seasonal ingredients, so expect the menu to change throughout the year. Pork chops and ahi tuna are both sensational menu options.
The dining room is an intimate setting perfect for date night. They are proud to offer a chef's table type of experience. Outdoor seating is available as well. Be sure to make a reservation to get a spot at this desirable location.
Enjoy an exceptional night out at Bliss. It is a short distance from the Riverwalk and there is plenty of free parking in the area. Charcuterie boards are one of their highlights.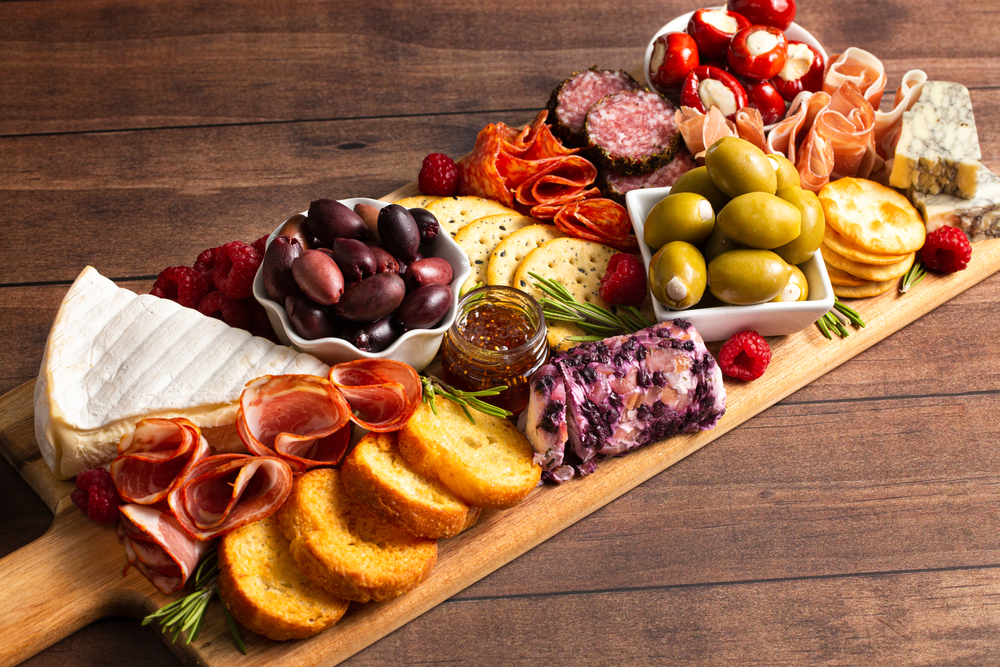 San Antonio is a foodie heaven. The city is filled with creative restaurants and award-winning kitchens. There is huge variety offered among the many eateries and these are some of the best restaurants in San Antonio.
There's a place to eat in San Antonio for every occasion. Quick bites on the run, takeout, a dressed-up date night, or a casual night out with friends. You'll find it all here.