In true Texas style, restaurants in Fredericksburg have big, bold flavors. Seeing so many mouthwatering options can make it hard to make a decision.
Located in central Texas, Fredericksburg is known for its incredible wine country. In fact, Fredericksburg has over 40 winery's and tasting rooms to choose from. Great wine pairs perfectly with great food so there's no wondering why Fredericksburg restaurants take their menus so seriously!
With the combination of wine country, German heritage, and southern comfort you are in for a treat no matter where you decide to dine for the evening! Here, we're going to highlight the best restaurants in Fredericksburg to choose from no matter what you are craving.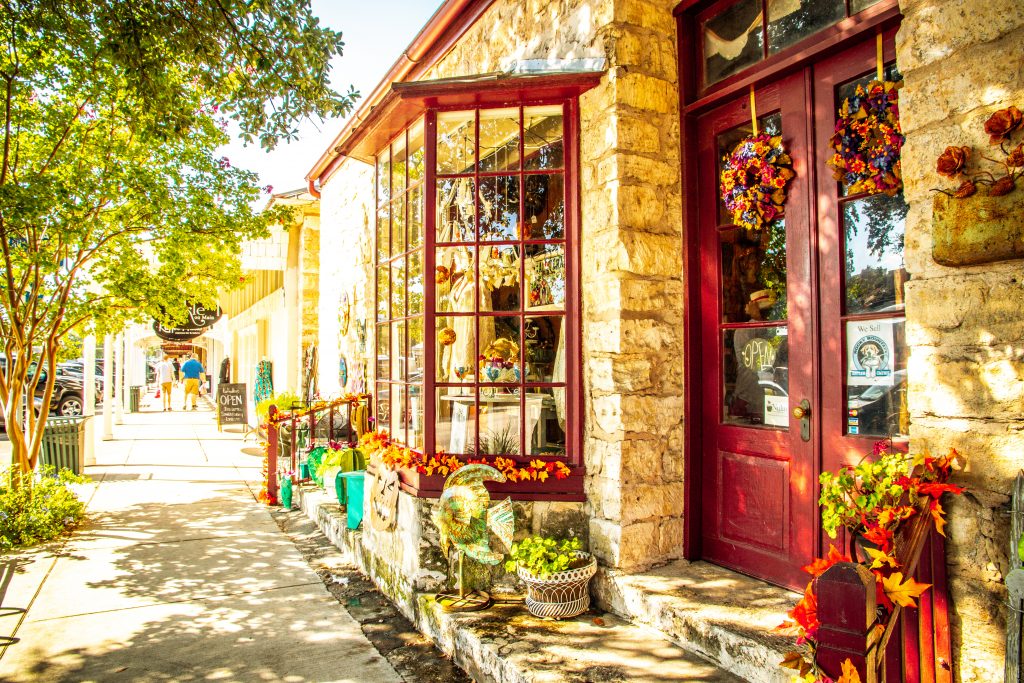 Otto's Bistro
Located in downtown Fredricksburg Otto's is an upscale German-style restaurant. Something that makes Otto's one of the best restaurants in Fredericksburg is its intimate atmosphere. After all, this is one of the best German towns in Texas!
One way they keep the ambiance light is by only allowing a small number of reservations per night. They also only accommodate parties of 10 people or less. You can check the availability of reservations online.
Otto's prides itself on the fact that all the food they serve is farm to table. They are committed to sourcing from local farms for the freshest food and best ingredients.
Otto's is perfect for a special evening or a date night. The prices may be a little high for a full family on a budget. However, the cuisine is definitely worth it for a treat yourself kind of evening.
You can enjoy the delicious tastes of Otto's every day from 4 pm -10 pm. Grab yourself some brunch every Sunday from 11 am – 2 pm.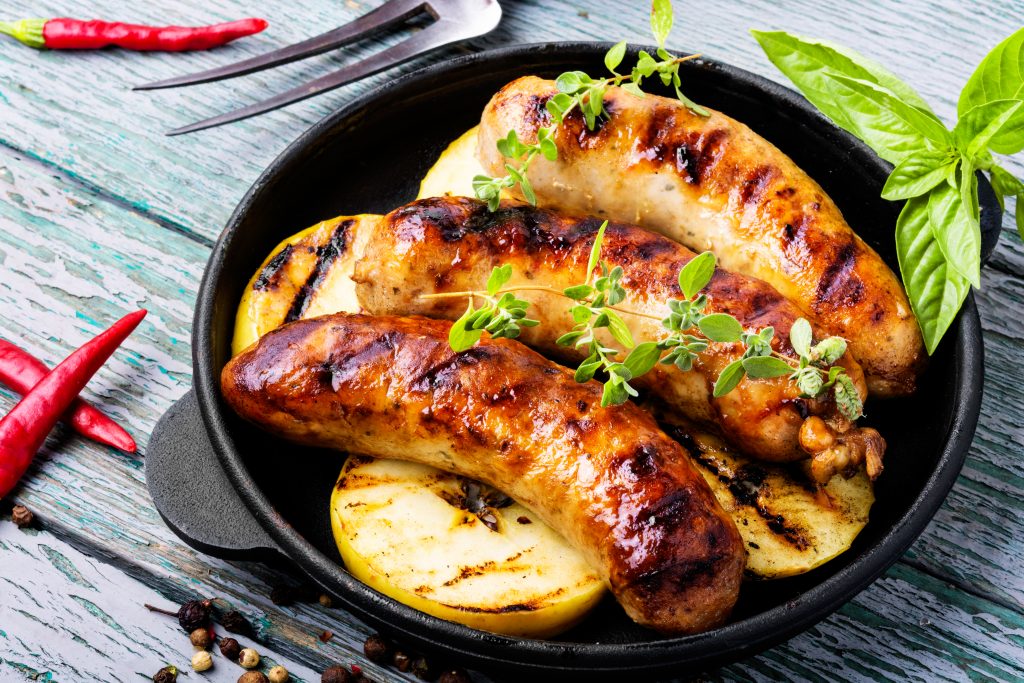 Sunset Grill
Are you craving some classic American cuisine? Look no further than Sunset Grill! While Sunset Grill is already known to be one of the best restaurants in Fredericksburg, it has also been said that it has the best breakfast in town.
For a hardy all-American breakfast or lunch, Sunset Grill is where you want to be. From 8 am to 2 pm every day, except Wednesdays, Sunset grill is serving up some absolutely delicious meals, including huevos rancheros, caramelized banana french toast, and a variety of eggs benedict options.
At Sunset Grill, you can start your morning off with delicious food and some perfectly crafted libations. Sip on a signature Bloody Mary or a house-made Maui made with Guava, Mango, and Champaign!
There is something for the whole family to enjoy at Sunset Grill! Whether you are craving a burger or breakfast, there is an option for you!
Cabernet Grill
Do you want to bask in the luxurious wine country of Fredericksburg? Look no further than the rustic and charming Cabernet Grill.
Nestled in the Texas Hill Country, this restaurant serves some upscale southern favorites like fried chicken and burnt ends, but with an upscale twist. They also focus on perfecting their aged steaks and have mouthwatering seafood options.
What makes Cabernet Grill so unique is that it sit snuggly in the Cottage Gin Village, a rustic lodging village in the hills that houses cozy cabins outside Fredericksburg. The village has a romantic charm like nothing else in the area. This adds to the rich ambiance of Cabernet Grill.
If you enjoy pairing your dinner with the perfect glass of wine, then you will truly enjoy the Cabernet Grill. They have the most extensive list of Texas wines and know that the perfect glass for you.
Not a wine drinker? No problem! They have cocktails, beer, and non-alcoholic drinks for everyone!
While the menu is a bit pricey, the perfected curated menu is worth every penny. It's perfect for date nights, celebrations, and foodies who want a taste of top-notch Texas Hill Country cuisine.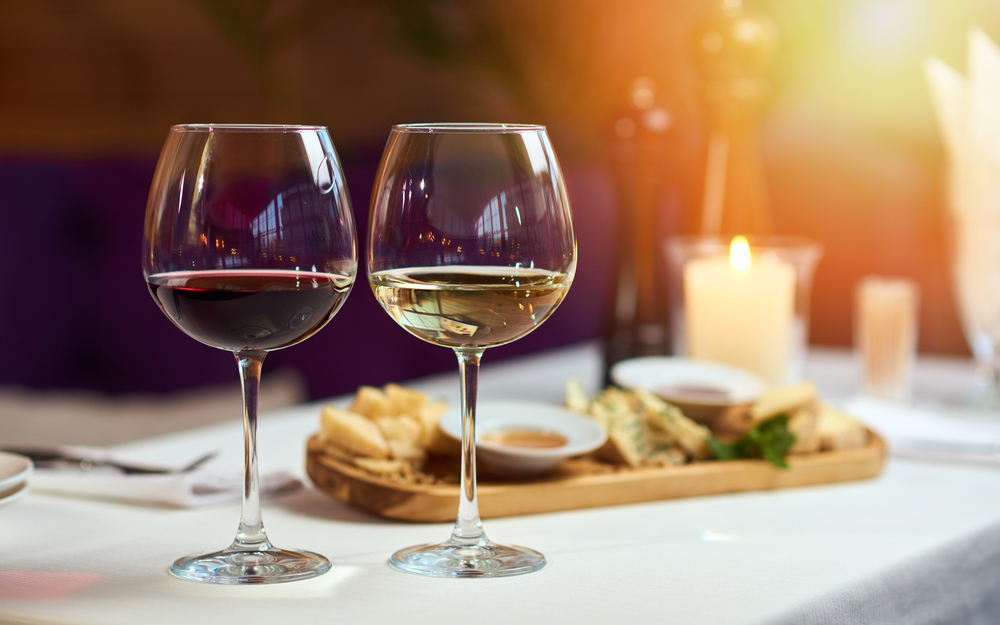 Pasta Bella
A giant bowl of pasta is always a great idea. Whether you are craving it for lunch or dinner, Pasta Bella has you covered.
Their menu is packed with all of the favorites like fettuccini alfredo, lasagna, and of course, a decadent cheesecake. You even have the option to build your own pasta dish with its variety of sauces and toppings! Looking for a lighter classic? They also serve a Caprese salad that will hit the spot.
Speaking of the lighter side of the Italian menu, Pasta Bella has low-carb options for those who want to watch their carb intake. Try out their amazing stuffed peppers or breadless pizza! These are two options you won't see everywhere!
If you're looking for Italian lunch restaurants in Fredericksburg, check out the lunch special. Every day of the week, you can enjoy one of their signature meals for $9.99 between 11 am and 2 pm.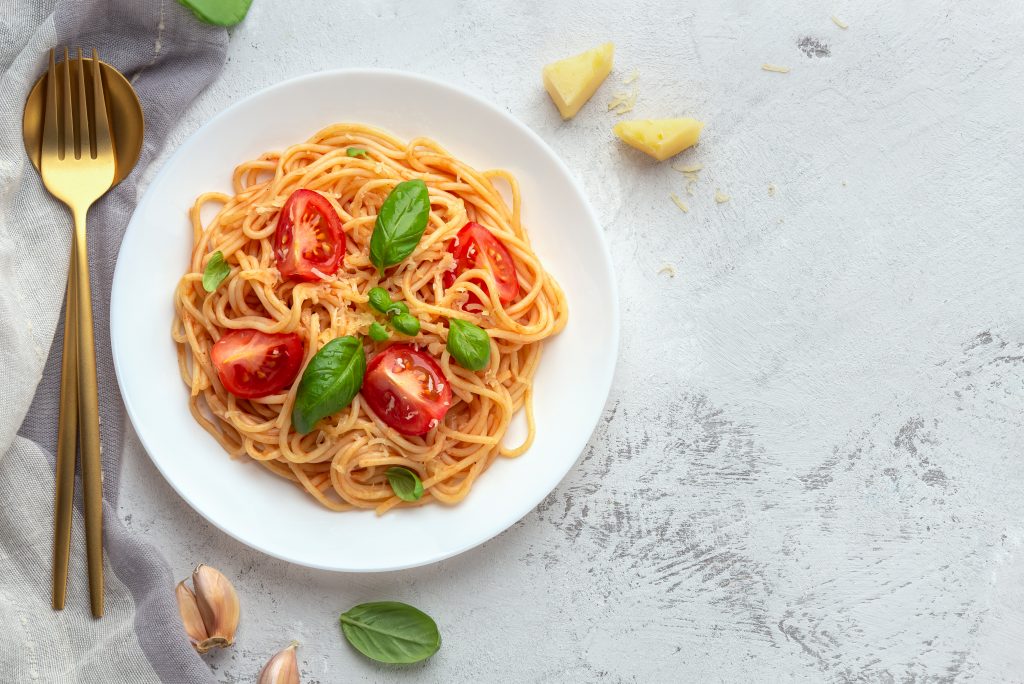 Backwoods BBQ
It's hard to go to Texas and not experience authentic Texas BBQ. Finding the perfect BBQ joint should be a bucketlist thing to do while visiting! That's why you must stop by Backwoods BBQ. Tender brisket, juicy ribs, and homemade pies are just some of the meals waiting at Backwoods BBQ.
This family-owned restaurant specializes in mesquite-pit-cooked BBQ and steaks!
If you want to get your fill of authentic Texas Hill Country BBQ, you can only do so Wednesday through Sunday. On Wednesdays – Saturdays, doors open at 11 am and stay open until 8 pm. If you want to enjoy on Sunday however, you have to be there early.
This Fredericksburg staple is open from 11 am to 2 pm on Sunday and could close early any day of the week if they run out of BBQ.
Stop by on any weekday after 5 pm, and you'll enjoy some live music from the local bands! BBQ and live music? What else can you ask for?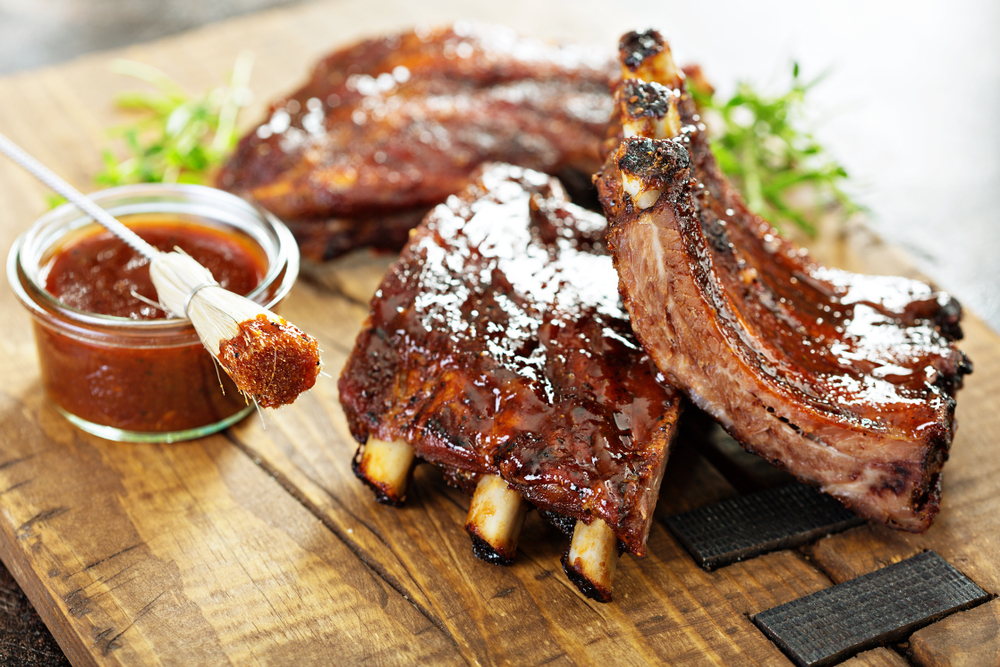 Mamacitas
Texas cuisine has many influences. Mamacitas touches on the Mexican roots that still run deep in many parts of Texas. The architecture is stylized with influences from Mexican, Spanish, and Parisian culture.
Mamacitas strives to embrace authentic Mexican flavors, and it delivers. With Mexican classics like enchiladas, quesadillas, and fajitas, all made fresh to order, there is no wondering why it is the best Mexican restaurant in town.
The staff is friendly and accommodating to many requests and dietary restrictions!
Here at Mamacita's, you'll enjoy large portions at a reasonable price, making it the perfect destination for families and large groups!
You can enjoy one of the best restaurants in Fredericksburg Monday through Thursdays from 11 am to 9:30 pm, and Fridays and Saturdays from 11 am to 10 pm.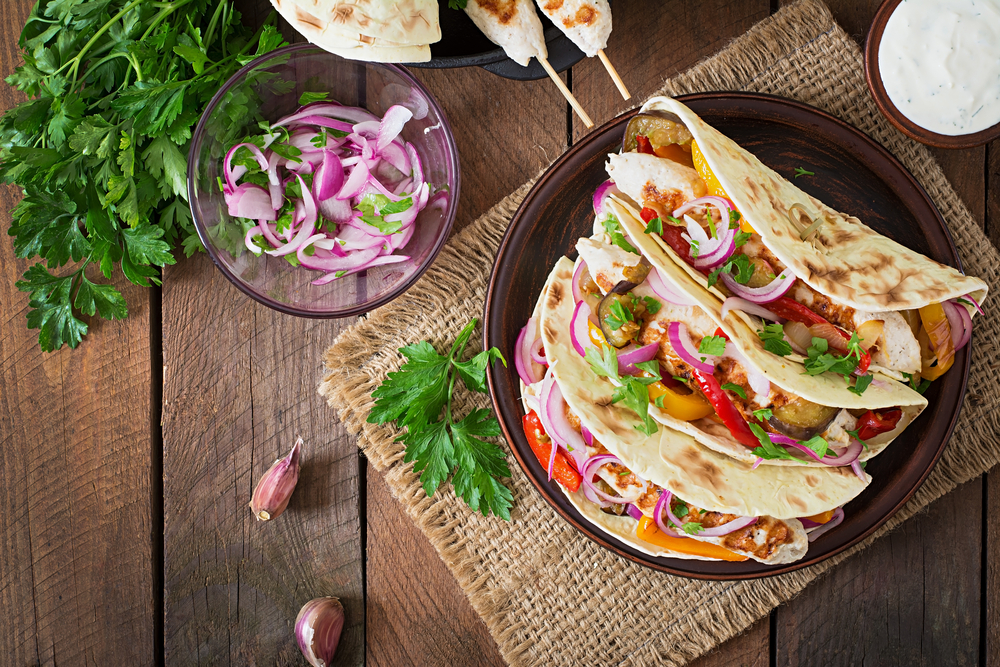 Nury's on Main
Are you looking for a place to stop for breakfast or lunch that is right in the heart of Fredericksburg? Then, make sure you mosey into Nury's on Main.
This is one of the best restaurants in Fredericksburg for breakfast or lunch. With cuisine from Mexican and American culture, there is something on the menu for everyone.
At Nury's, you can get breakfast and lunch Tuesday through Sunday from 8 am to 2 pm, and the menu has a ton of variety.
You can choose from soups, sandwiches, tacos, omelets, and french toast all on the same menu! You can even get a classic burger if that's what you're craving!
So while you're strolling down Main street, make sure to take a peek into Nury's! You might just find exactly what you're looking for.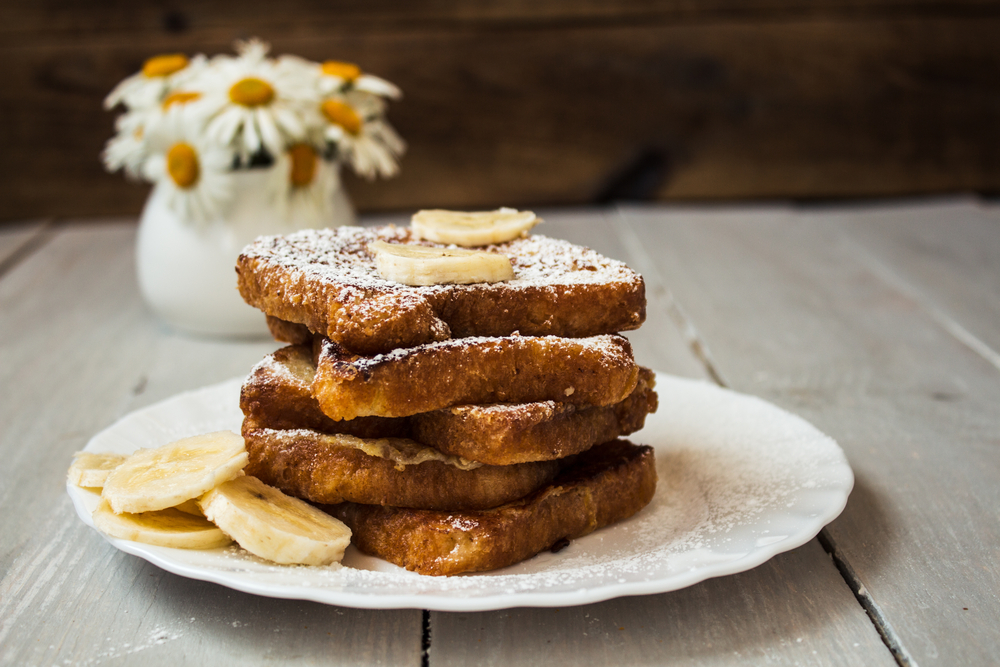 Altdorf Biergarten
For an authentic German Biergarten aesthetic, you must check out Altdorf Biergarten.
Naturally, they have an extensive beer menu that should excite beer lovers from all over. However, they also have an extensive food menu that has the whole family dying to stay.
Fredericksburg has a deep German heritage, and Altdorf delivers on an authentic German experience. Dive into the cultural staples like bratwurst, smoked pork sausage, and Reuben sandwiches! In the mood for something more local? The menu has a Southwestern corner where you can enjoy TexMex favorites like nachos and enchiladas.
If you enjoy live music, make sure to stop by on the weekends and take in some local bands. You can check out their website to see who is playing and what time the music starts!
Crossroads Saloon and Steakhouse
At Crossroads, you get the best of both worlds. You can enjoy the spectacular fine dining menu, and you can kick back and enjoy live music and specialty cocktails in the saloon.
Crossroads is where you will find the finest steaks in town and other fantastic dishes prepared by phenomenal chefs.
This is a fine dining restaurant, so the prices are pretty steep for all the menu items. You'll understand why though, once you take a seat in the beautiful atmosphere.
The interior has two locations; the dining room and the saloon. In the dining room, you will experience beautiful brick decor and recessed lighting. This is where you can quietly enjoy your meal and have conversations with your family and friends.
The saloon is where you go to kick back and let your hair down after your amazing meal! In the saloon, you'll have live bands and a dance floor to let loose on.
This restaurant in Fredericksburg is the perfect place to have a decadent meal and dance the night away, all in the same location.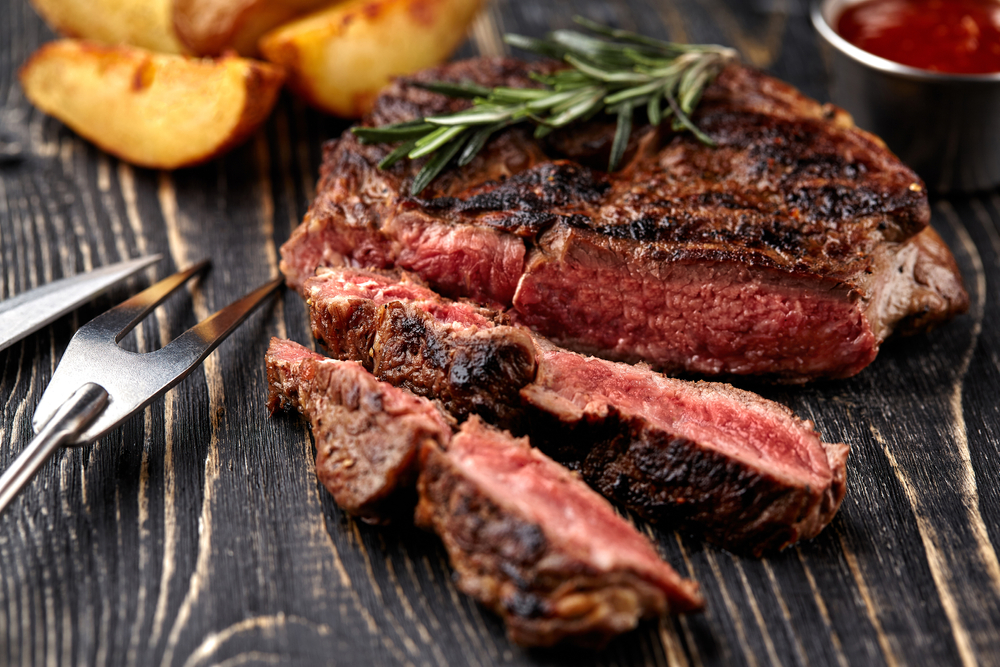 Martini's Seafood House
Martini's is Fredericksburg's only seafood restaurant. Nowhere else in the city can you get fresh oysters and fresh seafood daily.
Diners say the high-quality seafood is unmatched by any other restaurant in Fredericksburg! At Martini's, you can enjoy classics like a surf and turf or more unique options like a crawfish boil! No matter what you order, it's bound to be a meal you will never forget.
Living up to its name, you can choose from over 10 different martini options! From a Mexican martini to a Pear Tree martini, they can do it all. Not into martinis? Not a problem. They have an extensive alcoholic and non-alcoholic drink menu, so there is something for everyone to partake in.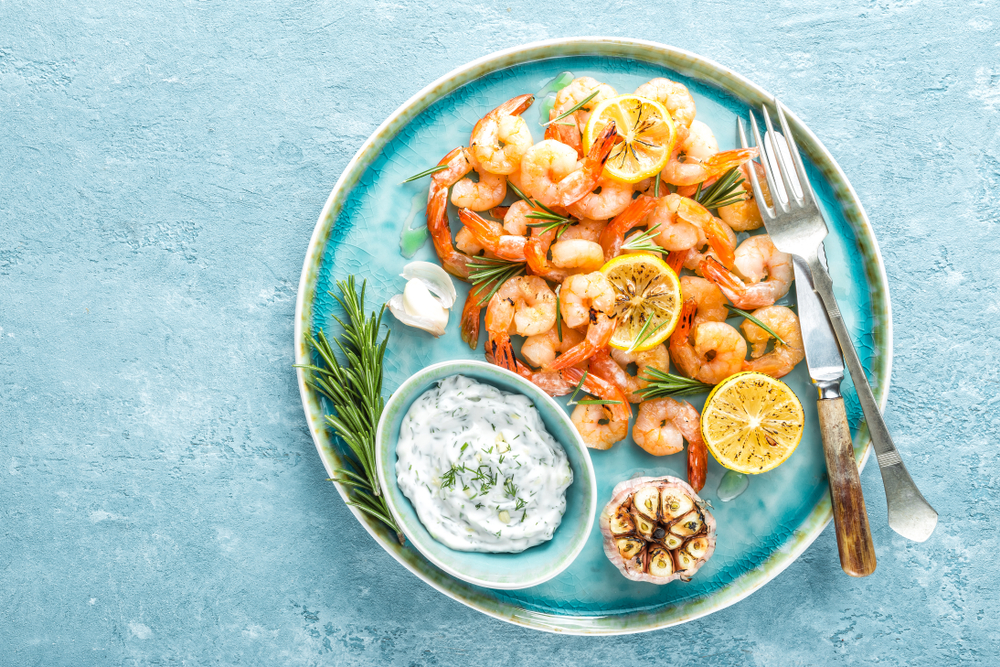 Tubby's Ice House
From the outside, Tubby's barely looks like a restaurant. Instead, it looks like a small ranch-style home. But once you walk in and look at the menu, you know you've made the right choice.
Tubby's has a variety of food options on their menu, all of which do not disappoint. This is a neighborhood taco and burger joint that offers multiple frozen drinks and out-of-this-world ice cream sandwiches.
One thing that stands out about Tubby's is they have vegan and vegetarian options! One of their tacos uses black beans as the base, and they have an amazing beyond burger! Just ask the friendly staff how to make your favorite meal fit your diet!
Squeez In
For breakfast options like nowhere else in the city, you must stop by Squeeze In. Squeeze In has an extensive omelet menu that has many unique options! Have you ever wondered what banana and peanut butter would taste like on an omelet? Well, here is your chance to try it! Have you always craved a Hawaiian omelet? At Squeeze In, you can fulfill your wildest omelet dreams!
This unique breakfast restaurant in Fredericksburg is open every day from 7 am to 2 pm, so arrive early to experience the out-of-this-world menu.
Everyone is welcomed and catered to at Squeeze In. There is a large list of vegan and vegetarian options, and they strive to accommodate all food allergies.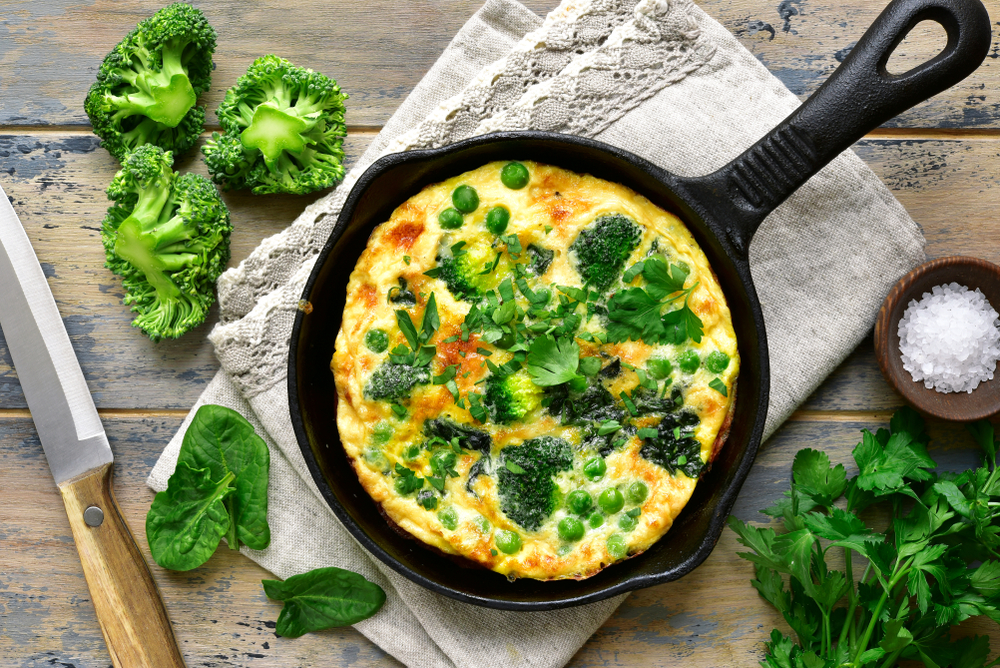 Vaudville
This new age, hip American bistro is a great place to stop for lunch while you are exploring the Fredericksburg area. Not only can you get a delicious meal, but you can also tour the art gallery and boutique that share the space!
Vaudville prides itself on serving reinvented dishes and all of the ingredients used are locally sourced and grown. They strive to have the freshest ingredients to compliment the artistic approach to each dish.
For a cultural experience like nothing else in Fredericksburg, stop by Vaudville on weekdays from 11 am to 3 pm, Fridays and Saturdays from 11 am to 8 pm, and Sundays from 11 am to 4 pm.
It's the only place in town to grab a bite and take in some gorgeous art all in the same place.
Caliche Coffee & Roastery
Craving a quick bite and a great cup of coffee on your weekend getaway? Caliche is the perfect place to stop in a refuel before heading out on your next adventure.
Unlike most small coffee shops, Caliche actually has a relatively large dine-in menu. In a rush? They also have multiple grab-and-go options!
For all the coffee lovers out there, Caliche roasts its own coffee beans, and it shows in the quality of their drinks. If you really enjoy a particular roast or just want to try something new, you can buy some beans to take with you back home!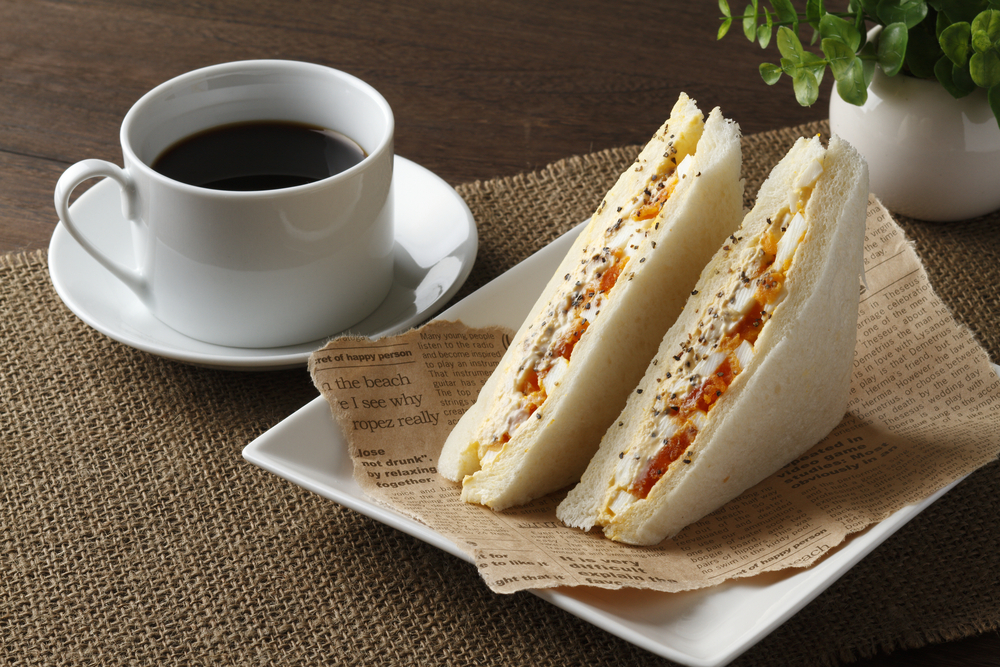 Hondos
Hondos is a relaxed restaurant that has options for everyone in the family to enjoy. They have multiple options for burgers, TexMex classics, and BBQ classics all under one roof!
But their real claim to fame is having an amazing outdoor seating area. You can dine under the shade of lush tree canopies and take in the sounds of live music. The atmosphere on the outside patio is perfect for any Texas evening when you want to wind down but still have some fun.
So, if you're looking for a bit of fresh air and an amazing meal, Hondos is where you want to be.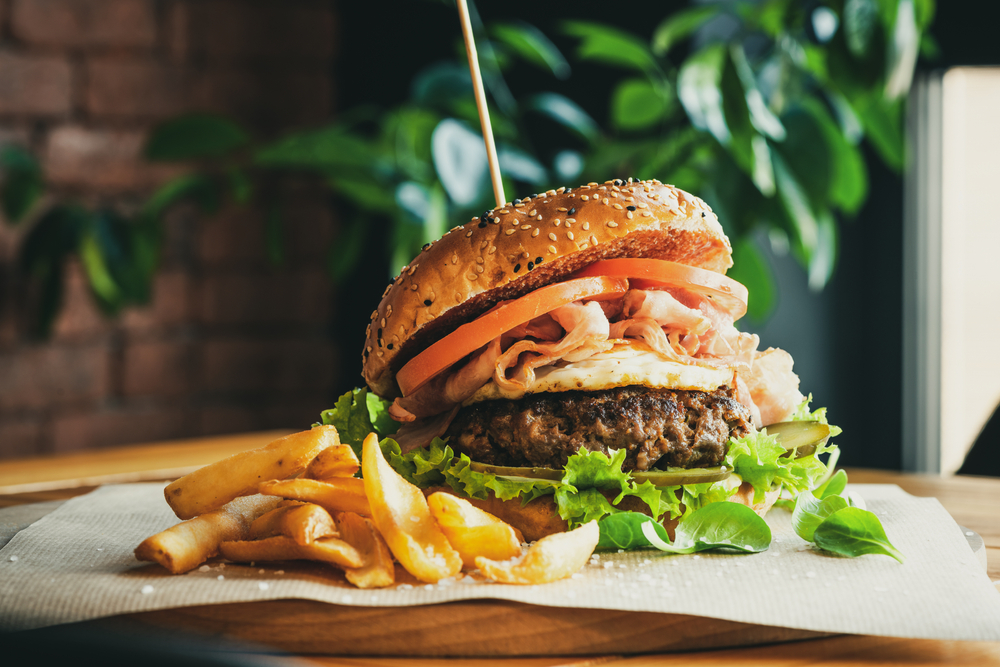 Now that you know all of the best restaurants in Fredericksburg, Texas, where are you going to choose first? Do you want a classy fine dining experience, or do you want to enjoy some flavorful Mexican cuisine?
Regardless of where you find yourself dining, you will find something unique about all the restaurants on this list!