Are you thinking of visiting one of the beach towns in Texas and wondering which one is the best? Well, you are in the right place. In this article, we will walk you through the Texas coastal cities and the best beach towns in Texas.
While beaches might not be the first thing that comes to your mind when you think of Texas you might be surprised how beautiful the texas beach towns are.
Texas has over 350 miles of coastline all of it incredible in its own way. Whether you are a sunseeker, a beach addict, or fancy some fishing Texas coastal towns have it all. The beach towns in texas are charming with some been very fun and vibrant.
Texas manages to mix white sandy beaches, colling sea breezes, the best seafood, and some amazing wildlife. The Texas coastal towns really have it all.
The beach cities in texas are great getaways destinations to sit back and relax and work well for both winter and summer destinations. The Gulf Coast is packed with some excellent beaches.
Most of the popular best coastal towns in Texas are within a few hour's drive from the big cities so make two destination holidays too. From Part Arthur near the Lousiana to Boca Chica near the Mexican border these beaches all have something different to offer.
From picturesque beaches to beaches with incredible wildlife and beaches that are excellent for watersports. Texas has the perfect beach destinations whichever kind of vacation you are looking for.
So are you ready for us to share the beach cities in texas?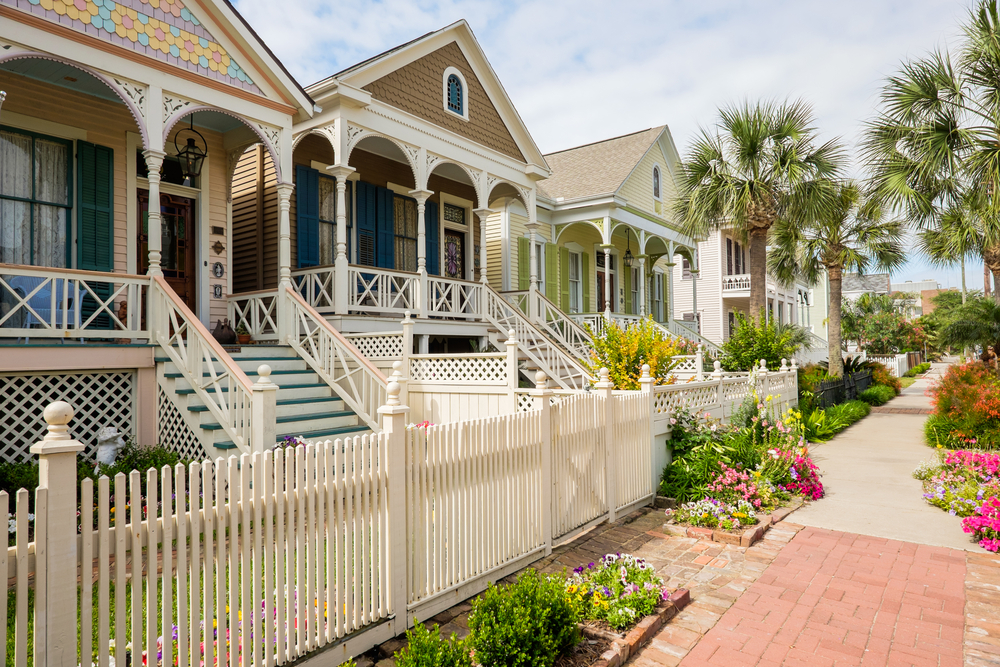 10 Cutest Beach Towns In Texas
South Padre Island
The longest barrier island along the Texas coast Padre Island is divided into the North Padre Island and South Padre Island. The north and south of this island are completely different from each there. It is truly one of the best things to do in Texas you shouldn't miss!
North Padre Island tends to be more wild and secluded and absolutely beautiful. If you like things on the wild side head to this island. You can also watch baby sea turtles been released here too.
In contrast, South Pade island is a trendy popular spot. It's one of the best beaches towns that Texas has to offer.
In spring break it gets really busy here but the rest of the time it's pretty peaceful and very very stunning.
It's a happening place with great shops. And flanked by Laguna Madre and the Gulf of Mexico the ocean breeze is lovely and makes sure the place is always fresh.
You can surf, snorkels go bird watching, or just enjoy the beach. But whatever you do you must try and taste the seafood it's phenomenal.
As for things to do, while surfing, snorkeling, and birding are some of the best activities on the island, indulging in seafood is a must-do. Oh, and it's the world's sandcastle capital if you fancy building a masterpiece.
The best beaches to explore are the secluded Barracuda Cove Beach and the wonderful sun-soaked Dophin Cove Beach.
South Padre Island is known for its tropical climate and clear waters you will find white sand beaches and beautiful blue water. Swimming is also easier here as there is a high salt content.
It's about a 5-6 hour drive from most of the big cities but we think it's more than worth a trip. Definitely one of the best beach towns in Texas.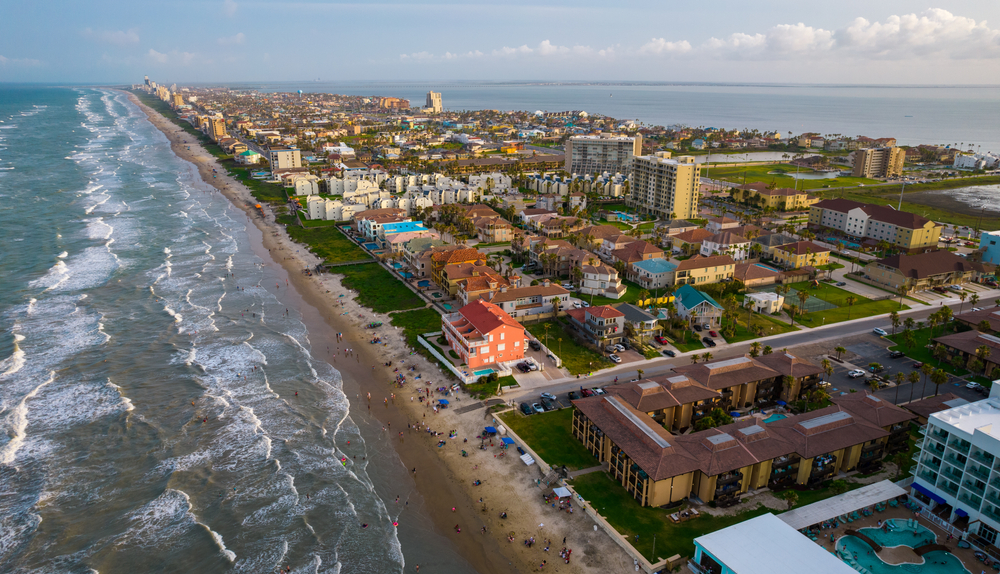 Galveston
An island-city, no list of beach towns in Texas would be complete without this amazing location. With Victorian-style architecture and a colorful boardwalk, this town is a real gem.
There is so much to do here too. In the evenings head to the ilands historic pier for incredible sunsets, And if you fancy an adventure head to the Galveston Island State Park a 200-acre gem. You will find loads of hiking trails and some hidden swimming spots.
When it comes to beaches you have your pick with over 32 miles of sandy shore it may be difficult to choose. Galveston also has the world's longest continuous sidewalk so it makes a great place to enjoy the island on cycle. Or hire a segway and have lots of fun.
East Beach is popular and has great amenities, Surfside is great for bird watching and Seawall Urban park is where is all happening in terms of restaurants and attractions. Palm Beach has a distinctive local friendly feel and Stewart Beach is great for families and award-winning.
As you can see you have your pick of beaches and this island really is beautiful.
Stay At My Little Sunshine Beachfron House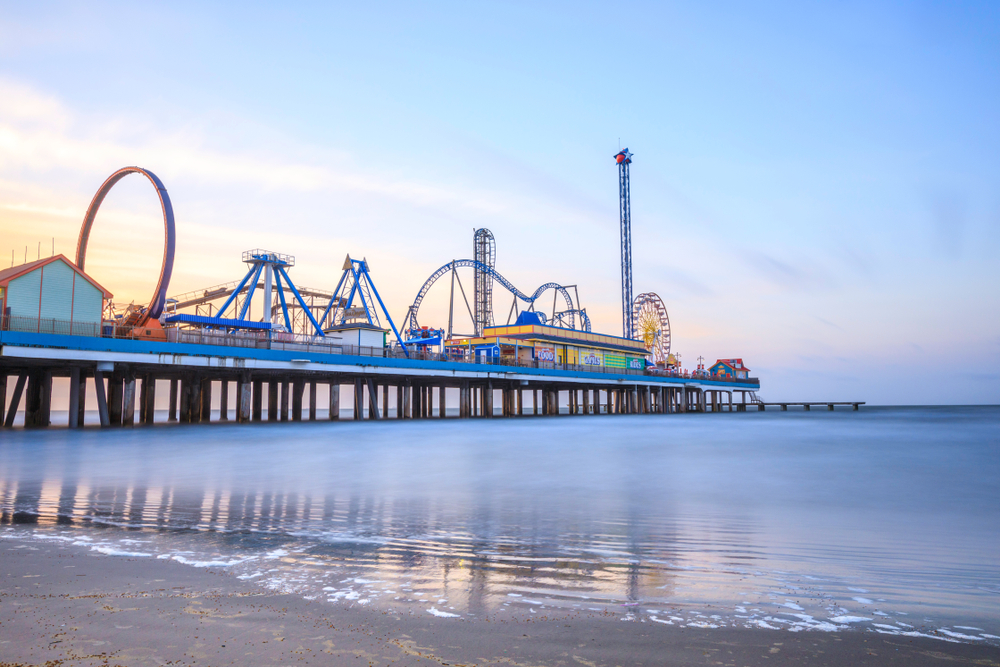 Rockport
Only a 3-hour drive from the main Texas cities Rockport makes a great beach town in Texas for a getaway. Rockport's Beach is Texas' first one-mile-long Blue Wave Beach. Blue Wave beaches are clean, managed responsibly, and focuses on protecting human health and the environment.
The beach has all the amenities and is accessible for everyone. it also has a few BBQ grill spots if you fancy eating out on the beach.
The town has lots of boutique shops and some incredible restaurants and history come in the firm of the Texas Matimae Museum.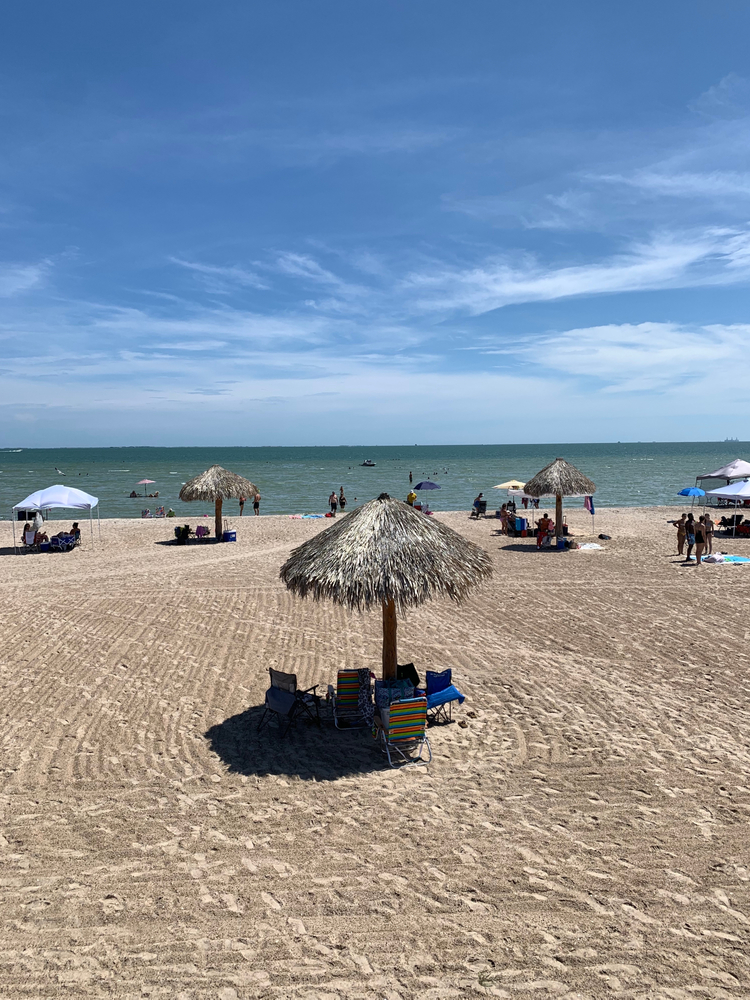 Bolivar Peninsula
A 27 mile stretch between the Gulf of Mexico and Galveston Bay the Bolivar Peninsula is really close to Houston so makes a great weekend getaway.
You will find clean beaches, beautiful soft sand, and a very relaxing atmosphere. This quiet beach town has two beaches in the area are Cysrtak Beach has been the one to go to.
Crystal Beach is a quiet beach that allows beach camping. The views here are really beautiful and the beach is clean and you may even spot some dolphins.
Part of the peninsula is on the Great Coasting Birding Trail and the wildlife around her is teeming.
And if you are a history lover Fort Travis is a great place to visit build to protect Part Galveston in 1836 it's definitely worth a visit.
The Bolivar Peninsula is one of the beach towns in Texas that has something for everyone.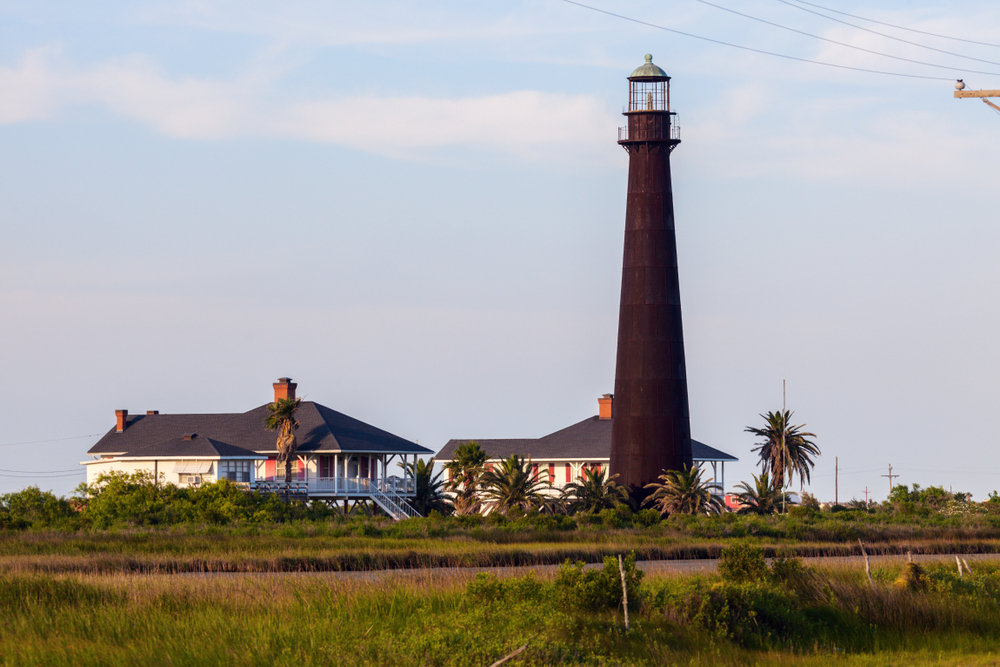 Matagorda
Located near the mouth of the Colorado River Matagorda is a small beach town on the upper Gulf Coast of Texas. It's also a great town for history.
The third oldest town in Texas there are so many historical landmarks. What you will also find is 23 miles of beaches.
The beaches are very relaxing and perfect for those who like something a little quieter. If you have a boat or kayak you can also access the beaches of the Colorado River.
Stay At Natural Angler's Cabin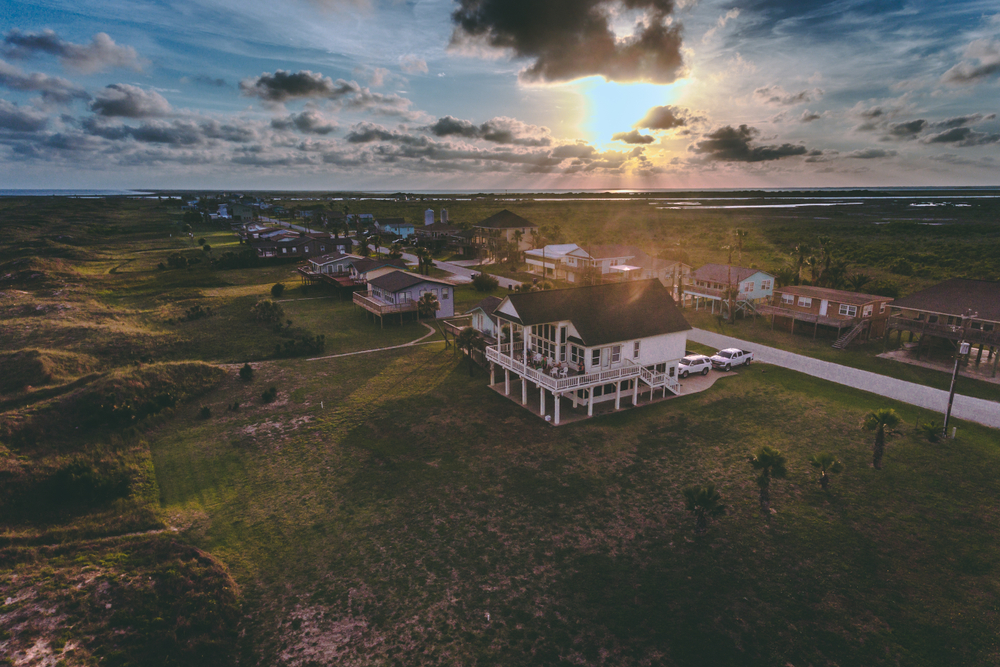 Corpus Christi
Corpus Christi has a lot to offer and hence is becoming quite popular. It has miles of pristine beaches and is also a conversation area so it's full of wildlife and interesting flora and fauna.
You will also find the Texas Surf Museum the Science Museum and an art center so there are lots to do if the weather isn't on your side.
McGee Beach is the downtown beach and is convenient if you want to stay in that area. JP Luby beach is the place to go if you are on the youthful side. North Beach while small is surrounded by some great restaurants and New port Pass Beac is a mix of surfers and children. A great all-around beach.
Stay At Beautiful Studio Condo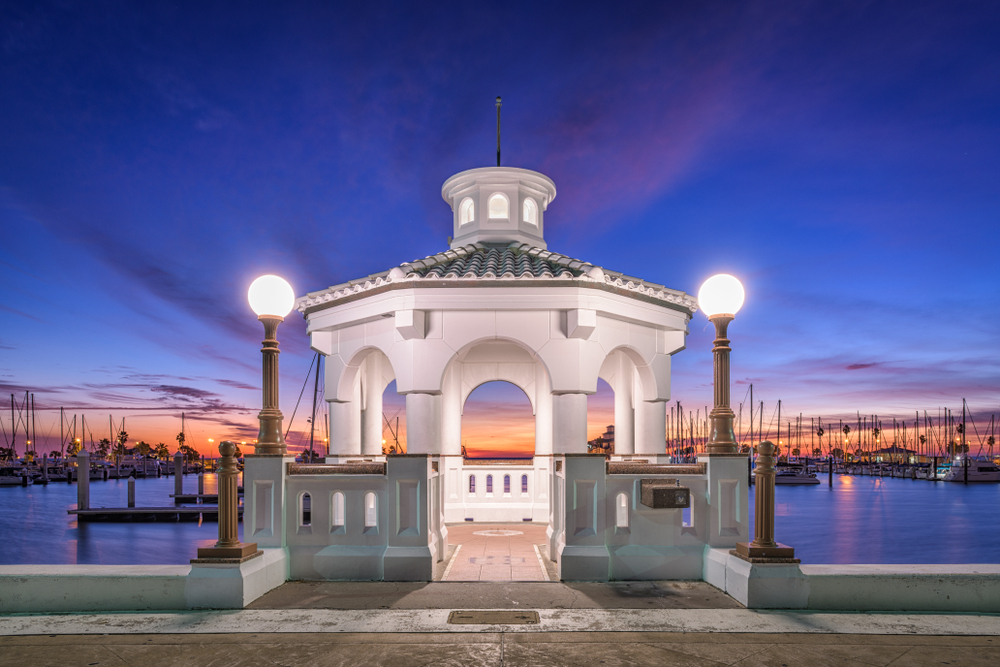 Port Isabel
Best known for the lighthouse Port Isabel has a lot more to offer though. It's a charming colorful city with some spectacular sunsets.
There is plenty to do here and it's a perfect blend of history, beaches, and nature. It's a great place for families, couples, and groups alike.
Stay At Bright Waterfront Home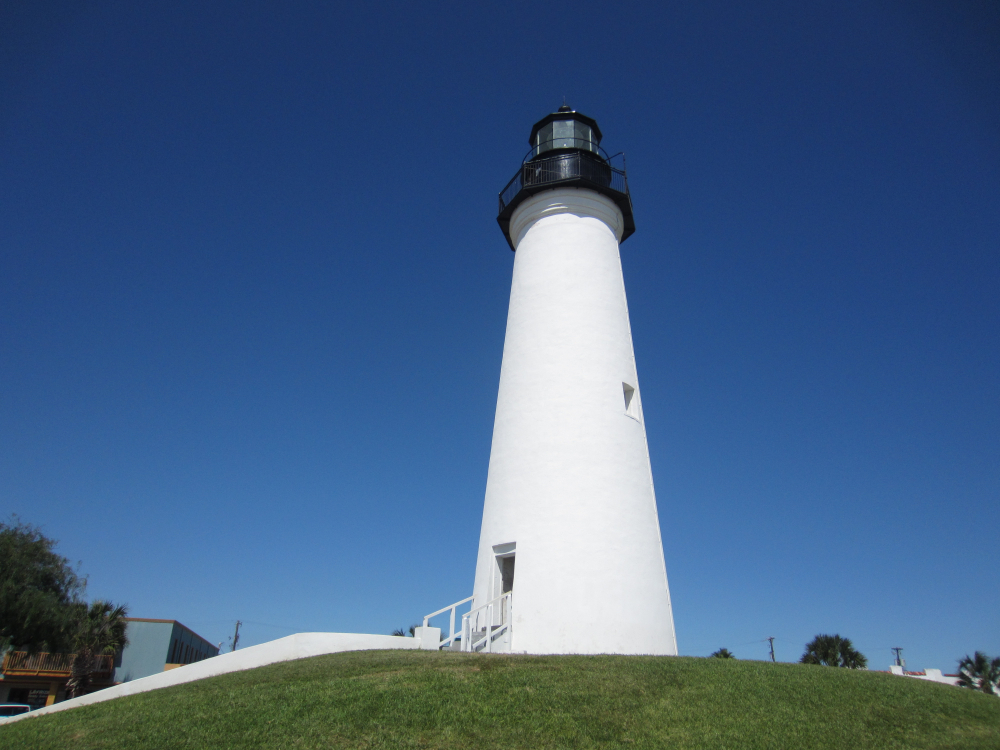 Freeport
Just over an hour's drive from Houston if you love fishing this is the place to go. But it also has much more to offer.
100 miles off the coast is one of the premier diving destinations, the northernmost coral reefs in the continental United States.
You also have The Freeport Wetlands Trail & Bird Observatory and the downtown area consists of blocks of early 1900 buildings. Memorial Park and The Freeport Historical Museum are also well worth a visit.
And the beaches are pretty excellent too. Here you can pretty much drive your car up to the waters.
Surfside beach is a perfect beach for those who love their watersports but it also has miles of golden sand and is great for shelling. Bryan Beach has 3 miles of natural beach and is the closest to the town.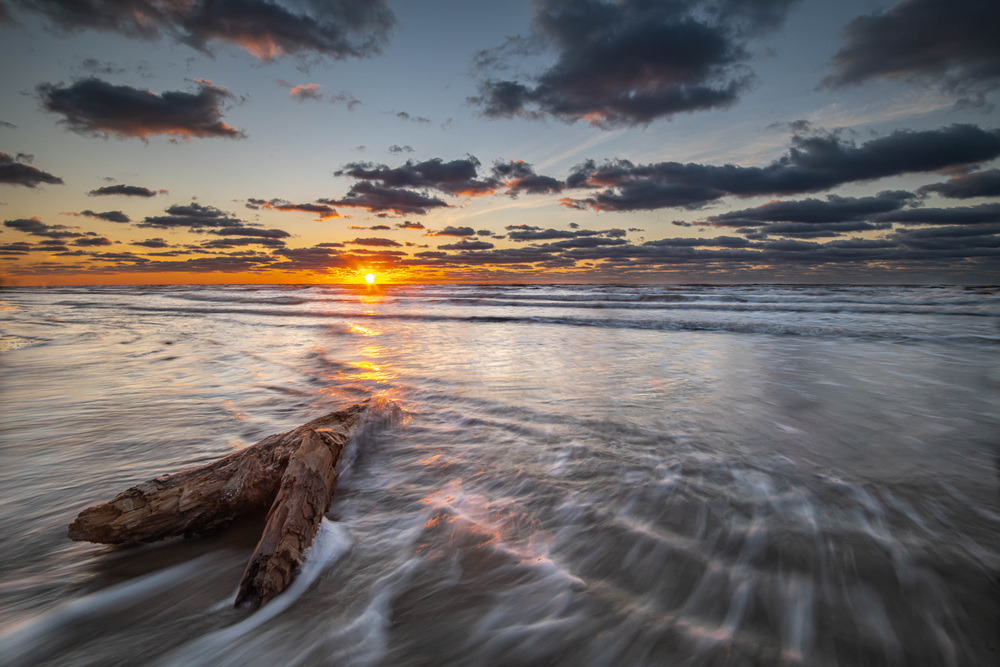 Port Aransas
On Mustang Island this is one of Texas' most popular beach destinations. The beaches are great for watersports and the area is just beautiful and is great to explore on bike.
Port Aransas Beach is ranked one of the top ten family beaches in the USA. If you needed another excuse to go perhaps that's it. Beach fires and camping are allowed here so you could make a real might of it.
IB Magee Beach Park is also a very popular spot as is Horace Caldwell Pier is great for watching the sunset.
Just outside the busier Corpus Christi, you will find this best town in Texas a little quieter and more relaxed. Its also known as the fishing capital of the USA.
Stay At La Sirena at Sunday Villas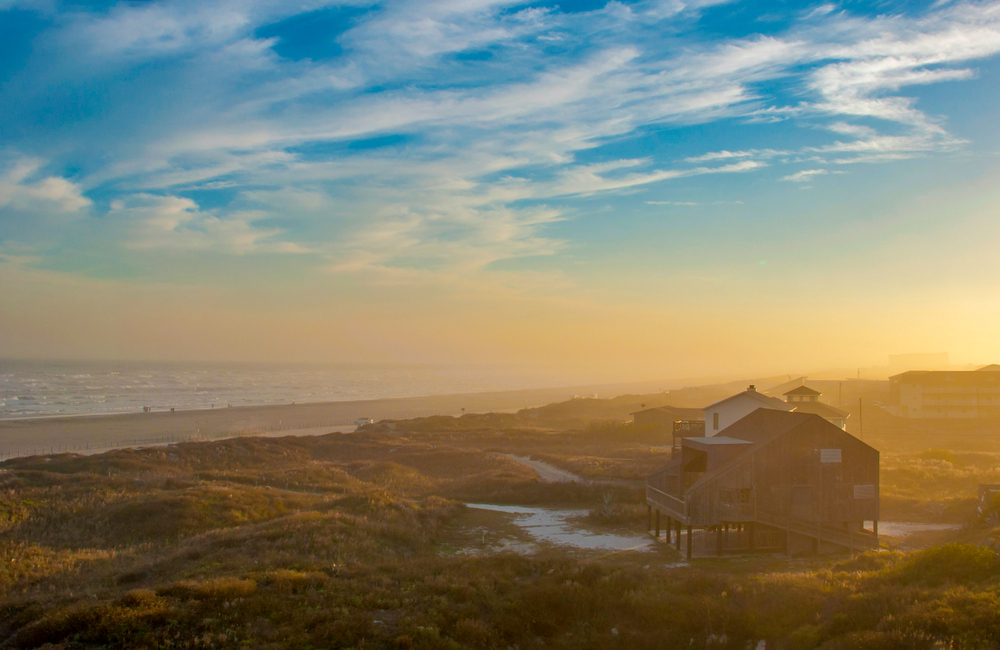 Port Lavaca
A beautiful beach town in Texas that tends to be lesser-known and consequently less busy. While it might not have the tourist things you would expect it's beautiful and well worth a visit.
You will find sandy beaches, prime fishing, and a 2,200-foot boardwalk. It's scenic, relaxed, and rather charming here. There are some fascinating historic sites, a variety of museums and the performing arts culture is strong here.
It's a great place to go that still has lots of things to do but is a little quieter for those who like things a little less quiet.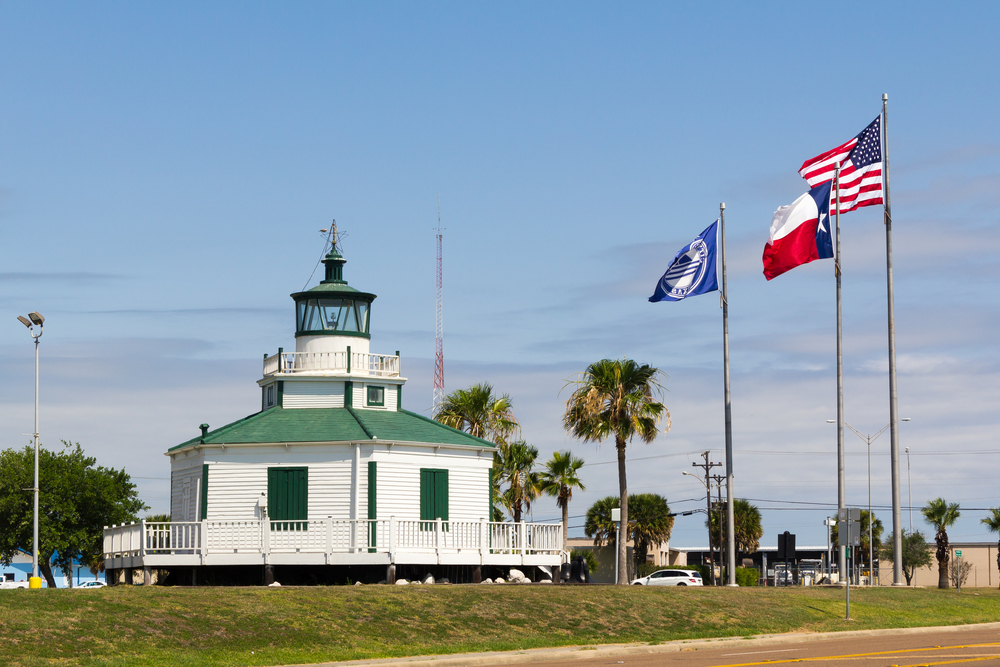 As you can see when it comes to beach towns in Texas there is a lot to choose from. The beach cities in Texas are varied and we know whichever you choose you will have an amazing time.
We do hope whichever of these Texas beach towns you visit you have a wonderful time and please come back and tell us about it. Enjoy your vacation.