If you are looking for ideas for day trips from Dallas, then you'll want to check out this list. Dallas is in North Texas and conveniently located to plenty of cool things to do. Whether you are looking to escape the city and explore nature or simply enjoy another city, there is something for you on this list.
We've broken up the trips into three categories. There are day trips near Dallas that are less than an hour away, between an hour and two hours away, and then over two hours away. With a few options under each category, you're sure to find a Dallas day trip to perfectly fit your needs.
Texas is a very large state with tons of culture and a pretty unique history. All near Dallas you'll find small towns, large cities, and state parks that are full of interesting attractions. You don't have to travel far to experience completely different cultural experiences and traditions. That's what makes Dallas one of the best 'home bases' for your day trip adventures. So, let's take a look at 14 best day trips from Dallas that are absolutely worth the effort.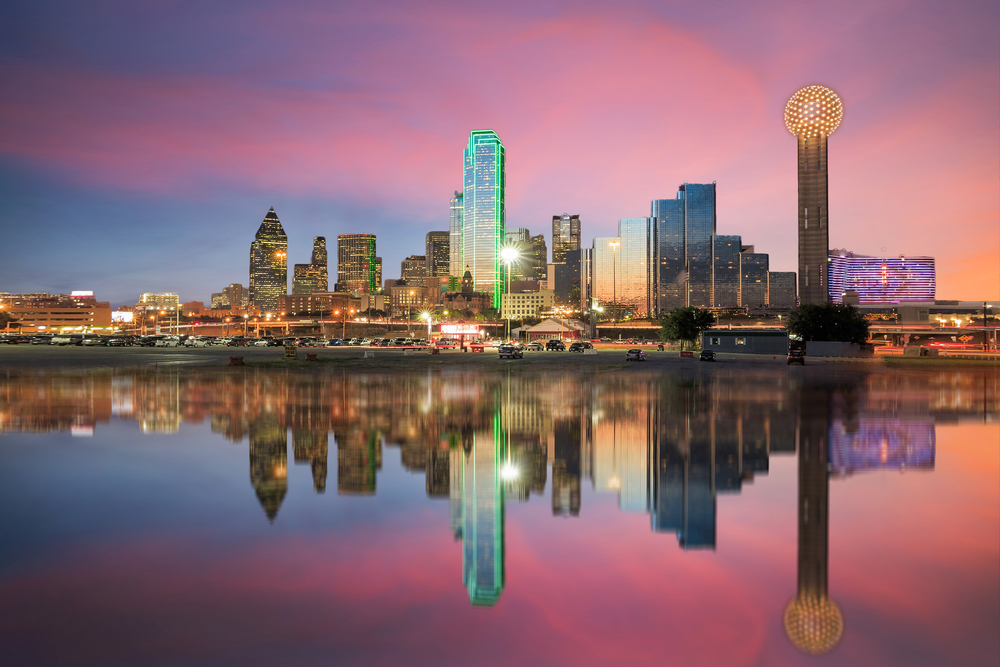 14 Best Day Trips From Dallas Worth The Effort
Dallas Day Trips Between 0-1 Hours
Oak Cliff Nature Preserve
The Oak Cliff Nature Preserve is actually located right in the middle of Dallas. So this is one of the best day trips from Dallas if you don't actually want to travel too far.
You won't have far to travel at all. The nature preserve is 121 acres of beautiful and lush green space. This is one of the best things to put on your Weekend In Dallas Itinerary!
It's hard to believe that it is right in the middle of Dallas' urban area. At the preserve, there are plenty of hiking trails. They total over 8 miles, so you'll have plenty of space to explore. Like most parks it is open from dawn until dusk, so you can easily spend all day there.
The hours also allow you to explore the park outside of the Texas heat if you'd like. While you'll hike you can bird watch as well as admire the local plants and other wildlife. It is a getaway from Dallas when you want a break from the hustle and bustle of the city.
Plano
Plano is just 25 miles North of Dallas and is one of the best places to visit close to Dallas. It is especially awesome for history lovers. There are plenty of things to do there if you have an interest in learning about Texas history.
One of the most visited spots in Plano is The Heritage Farmstead Museum. At the museum, you'll be able to walk through what is essentially a living history museum. A living history museum is one where a large area has been restored and there are often people in period clothes walking around and explaining different parts of the area.
At the Heritage Farmstead Museum, there is a restored 19th-century farm. You can see original tools and farm equipment as well as a recently restored schoolroom. Plano also has a Railroad History Museum, and the Southfork Ranch. The Southfork Ranch is a fun part of Texas history as it is where many scenes from the hit series 'Dallas' were filmed. For a little bit of history and a lot of fun, consider Plano for your next Dallas day trip.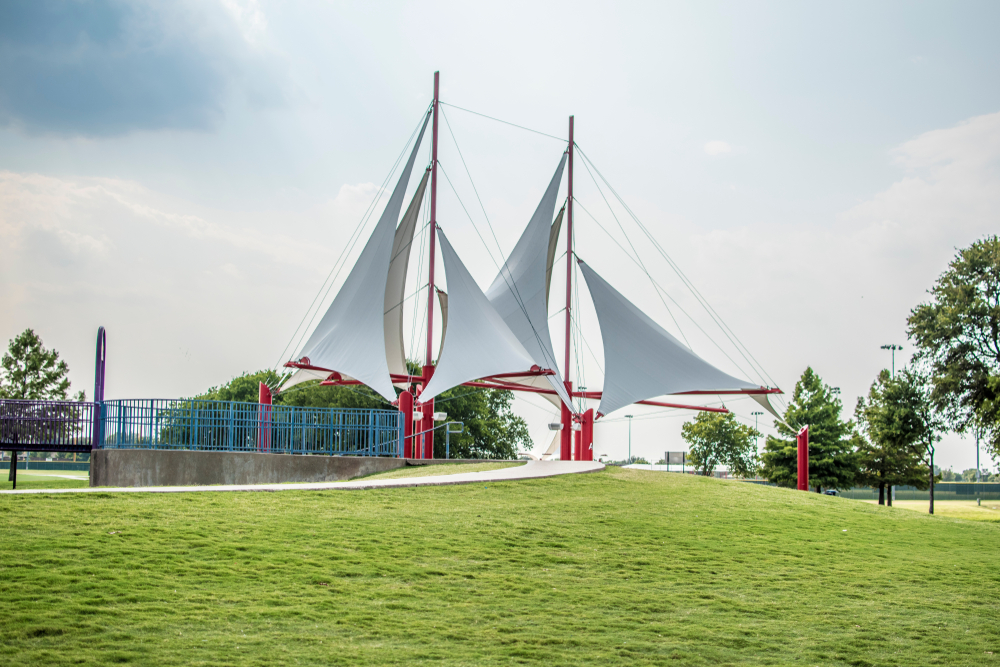 Cedar Hill State Park
About 24 miles south of Dallas is the Cedar Hill, State Park. There is an entry fee of $7 for adults to enter the park. It is a daily fee and kids under 12 get in the park for free. Cedar Hill Park is a perfect day trip from Dallas if you want some outdoor adventure.
The park is over 1,800 acres of beautiful Texas landscape. You'll find plenty of hiking and biking trails to explore. Cedar Hill is also located on the shores of Joe Pool Lake, which is a 7,500 lake in Texas. On the lake, you can enjoy swimming, boating, and there is even a trail around the lake.
It is also a great place for a picnic with you and your family. Another popular activity at the park is geocaching. You can find several fun little treasures and leave your own while geocaching in Cedar Hill. The park also is home to the Penn Farm Agricultural Center where you can learn more about Texas farming practices.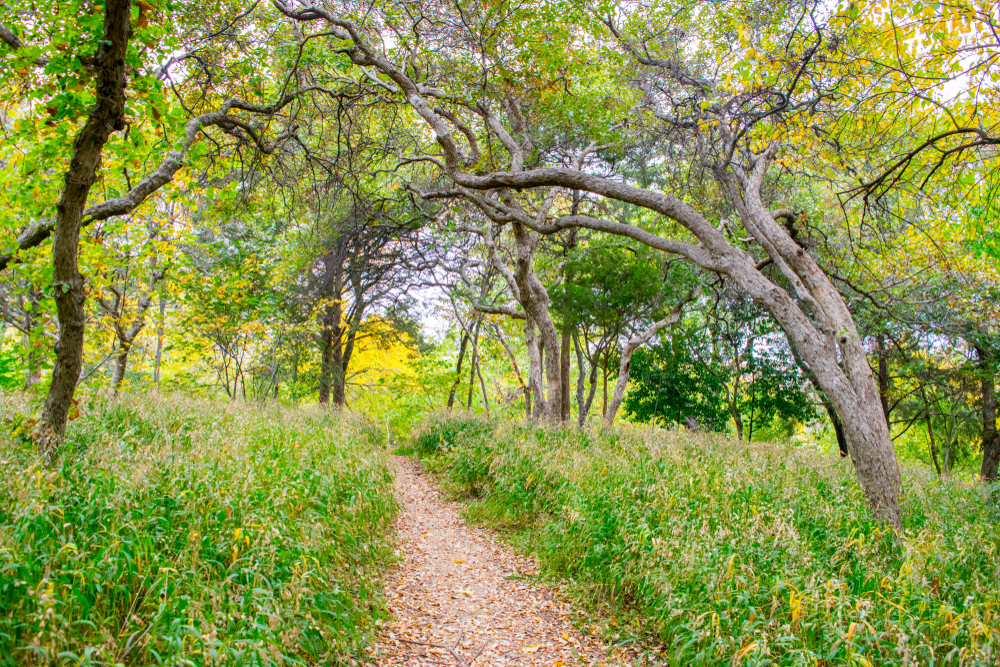 Fort Worth
Just 35 minutes West of Dallas is its 'sister city, Fort Worth. The city began to thrive in the late 19th century. That is when it became a trading post for cowboys on the Chisholm Trail. Fort Worth was a very important trading post that was on the end of the trail at the time. Since then, it has only grown and continues to be an important Texas city.
What makes it such a fun day trip from Dallas is that it is full of things to do. It's so close to Dallas but so different in terms of things to do and just the atmosphere in general. One of the things visitors to the city enjoy most is the Cowboy heritage in the city.
At the Fort Worth Stockyards, you can see traditionally rodeos which is something very unique to the American South and South West. The Stockyards are also home to the National Cowgirl Hall of Fame and Museum, which celebrates the women who were just as integral to the expansion of the West.
If that isn't your speed, Forth Worth is also a vibrant city where you can explore the Kimbell Art Museum. There are also boutique shops, a varying selection of restaurants, and more. It's one of the best places to visit close to Dallas.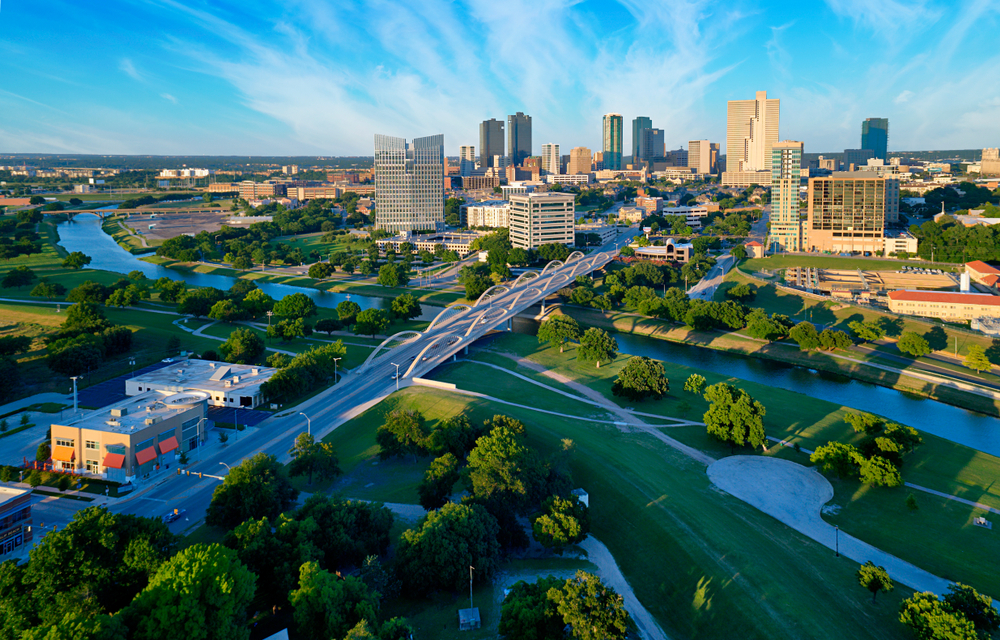 Arbor Hills Nature Preserve
The Arbor Hills Nature Preserve is located in Plano. The 200-acre park is a great place to escape and get to enjoy the beautiful Northern Texas landscape. The park is open most days from 5 am to 11 pm, but the hours can change depending on if maintenance is needed in the park. So before you plan your trip, make sure the park is open.
There are of course extensive hiking and biking trails where you can explore the natural wildlife of Texas. If you want to bring a picnic, there are several pavilions you can either rent or use if they are vacant. One of the best parts of the park is the observation tower. When you climb up the observation tower you'll get to experience stunning views of the city of Plano. It is one of the best day trips from Dallas if you want to enjoy the area's natural landscape.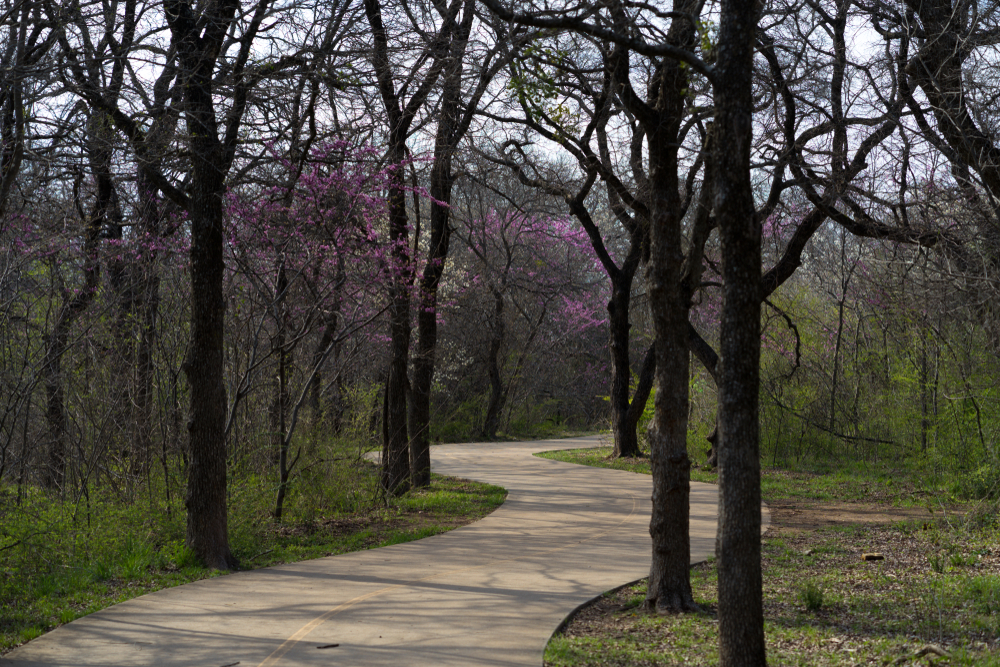 Day Trips Between 1-2 Hours From Dallas
Waco
At just under an hour and a half outside of Dallas, Waco is a city on the rise thanks in part to the popular HGTV show 'Fixer Upper'. Chip and Joanna Gaines have helped make a name for Waco and while there you can check out the space they call 'The Silos'. But there are plenty of other things to do in Waco that make it one of the best day trips near Dallas.
The Waco Mammoth National Site is home to some of the biggest Mammoth fossils that have been found in the US. Or you can walk across the oldest bridge in Texas that is still standing, the Waco Suspension Bridge, or take a walk in beautiful Cameron Park.
The city also has several museums including the Texas Ranger Hall of Fame and Museum and the Mayborn Museum Complex. There are tons of fun and unique things to do in Waco and that's what makes it such a fun getaway from Dallas.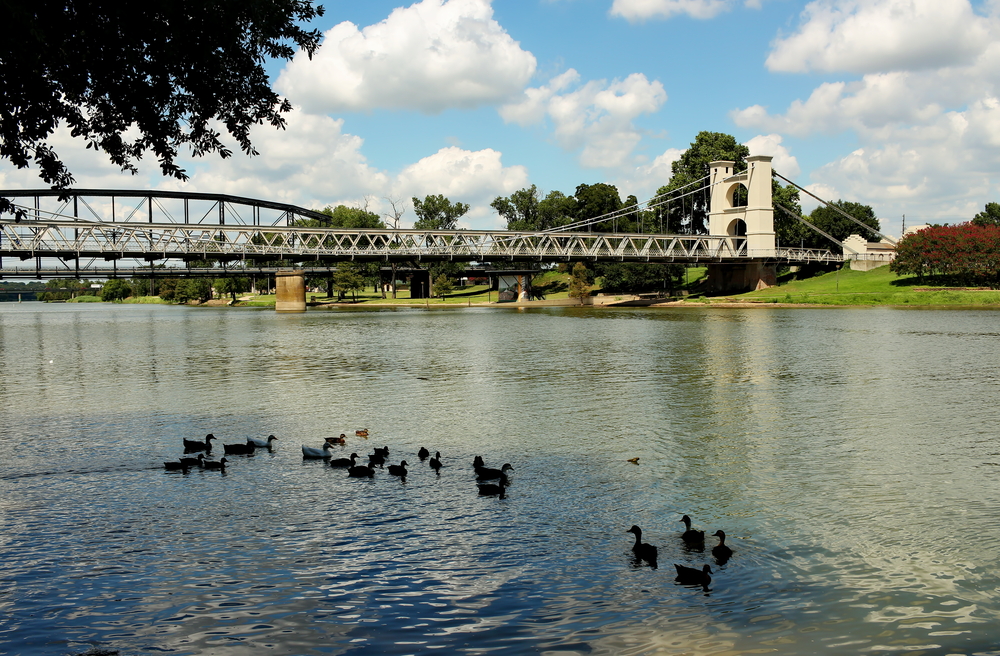 Longview
Longview is 2 hours away from Dallas, but you need to take I-20 to get there. Because I-20 is a major highway, there is occasional traffic, so keep that in mind when planning your Dallas day trip. In Longview, you'll find plenty of unique activities to enjoy.
If you're traveling with the family, consider heading to Thomas Falls Outdoor Adventure and Event Center. There are lots of fun things to do like zip-lining, a waterfall slide, and fun adventure challenges in the water or in the mud. It's an activity your family is sure to remember. The town itself also has some wonderful restaurants, a winery where you can sample wine, and a growing art scene.
In the Summer, there is also a Hot Air Balloon Festival that takes place right outside of Longview. You can participate and take a ride in a hot air balloon. If you don't want to do that, you can also just admire the hundreds of colorful hot air balloons as they rise and float in the Texas sky. It is a really cool thing to see and experience, even if you aren't in one of the floating balloons.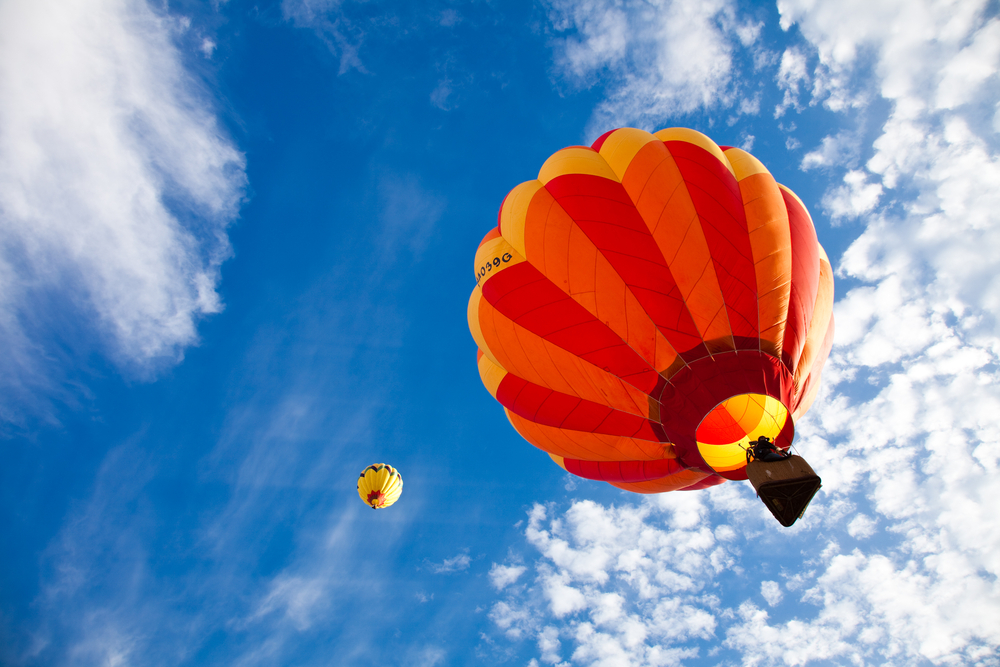 Tyler
At just over an hour and a half outside of Dallas, Tyler is a fun day trip from Dallas. Tyler is known as the center for rose cultivation in the country and during blooming season, you can easily see why. The Tyler Municipal Rose Garden is bursting with color when the roses start to bloom. Peak blooming season is typically October, so plan your Dallas day trip then if you want to see them in full bloom.
If you aren't able to visit Tyler during the peak season, you can still learn about its rose history. At the Tyler Rose Museum, you'll learn about the city's annual Texas Rose Festival. The Texas Rose Festival takes place in Tyler on the third weekend of October every year. It is three days of nothing but beautiful rose blooms and festival activities. It's one of the best times to plan a getaway from Dallas to Tyler.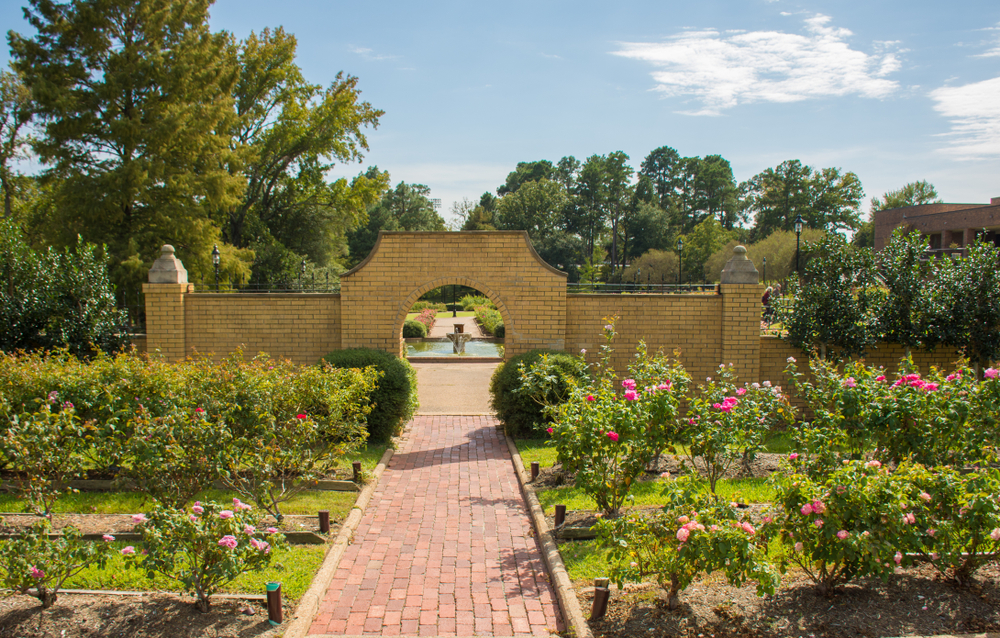 Dr. Pepper Museum & Free Enterprise Institute
The Dr. Pepper Museum and Free Enterprise Institute is about an hour and a half south of Dallas in Waco. The museum is one of the most fun day trips from Dallas for many reasons. While you're there you'll get an opportunity to sample sodas that are either in testing or are a part of the weird and wonderful family of wacky sodas. You can also make your own unique soda in a bottle that is bottled and signed with your name on it.
You'll also be able to tour the museum where you can learn about the history of Dr. Pepper. The museum itself is in the original 1906 Artesian Manufacturing and Bottling Company building. It is where Dr. Pepper was first created and bottled. There is also the Free Enterprise Institute Museum that teaches school children how to develop, produce, and then market their own ideas. Both are very unique ways to explore and learn about the history of the soda industry.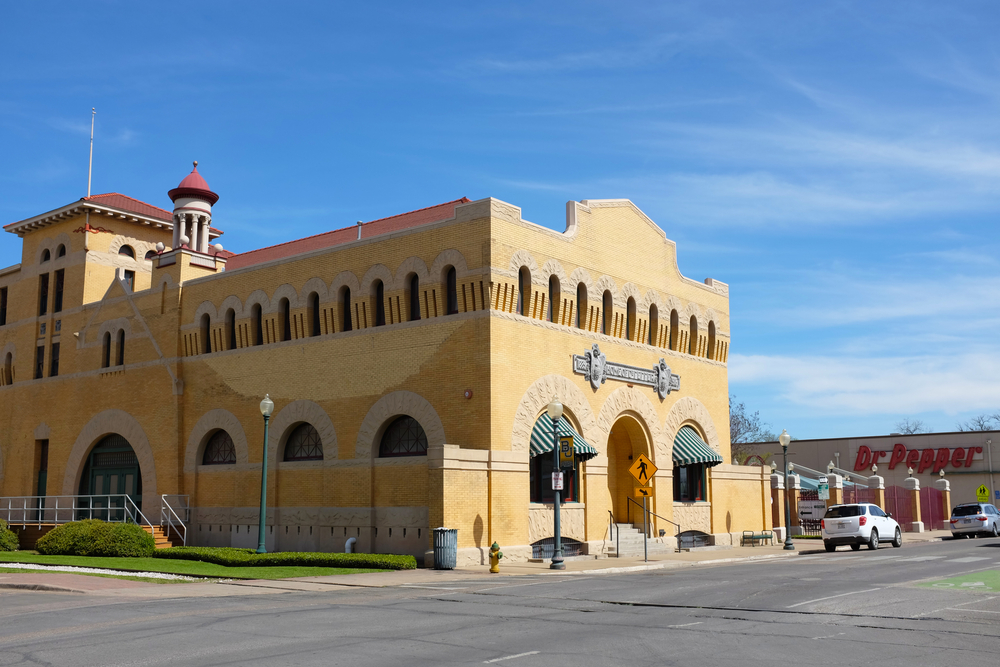 Day Trips From Dallas Over 2+ Hours
Dripping Springs
Dripping Springs is a little over 3 hours south of Dallas. It is a really popular stop on Texas road trips because of the Dripping Springs Falls. The Dripping Springs is located in the Texas Hill Country and is known for its beautiful natural wonders, like the falls. The town of Drippings Springs is near the state capital, Austin, and is a very charming small town in Texas to explore.
There are famous Vodka Distilleries, wonderful restaurants, and a thriving downtown area. If you want to see the Dripping Springs Falls, then you'll want to go to the Hamilton Pool Preserve. The Hamilton Pool Preserve is a really cool spot to go swimming and get a break from the Texas heat. With so much to do and see, Dripping Springs is a fun day trip from Dallas.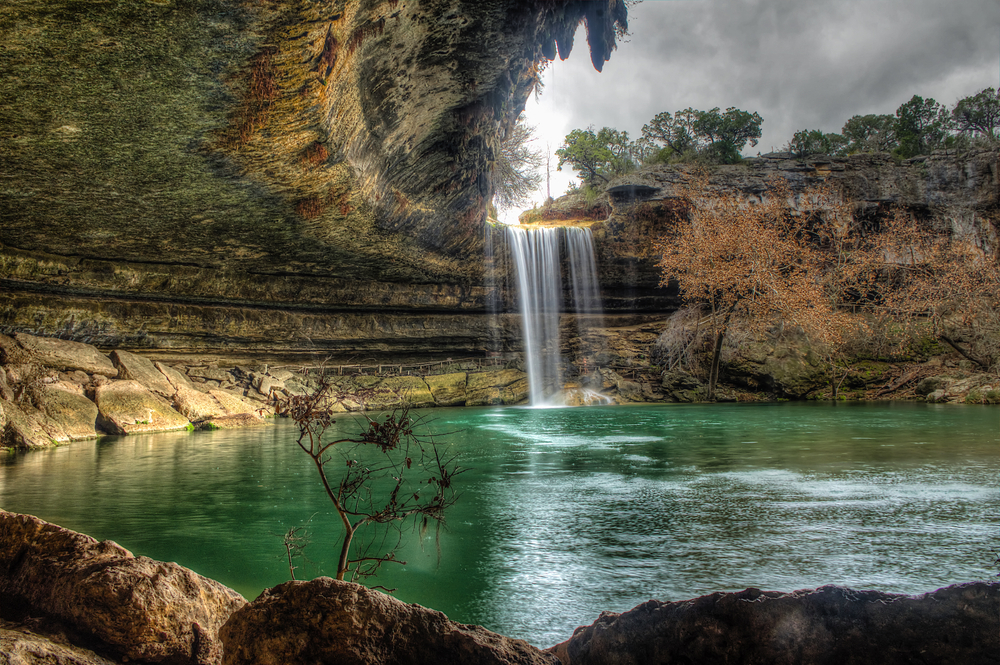 Austin
Austin is the Texas state capital, so it naturally has plenty to do. It is three and a half hours south of Dallas, so but it's worth the longer drive. You'll quickly find that you wish you had a few days to spend in Austin, but you can easily see a lot of the city in just one day.
While there, there are a few things you'll definitely want to try to see. You can take a tour of the State Capitol and learn more about Texas and Austin's history. There is also the Mexic-Arte Museum which has a large collection of Latin art that you can explore. If you want to learn more about Texas, head to the Bullock Texas State Museum.
Austin is also becoming known for its thriving art scene and downtown district. You'll definitely want to take a stroll down Sixth Street. There are a ton of entertainment venues, restaurants, and art galleries all in one fun area. Depending on what portion of the street you are in, you'll get to experience a totally different Austin 'vibe'. It is truly a fun place to visit close to Dallas.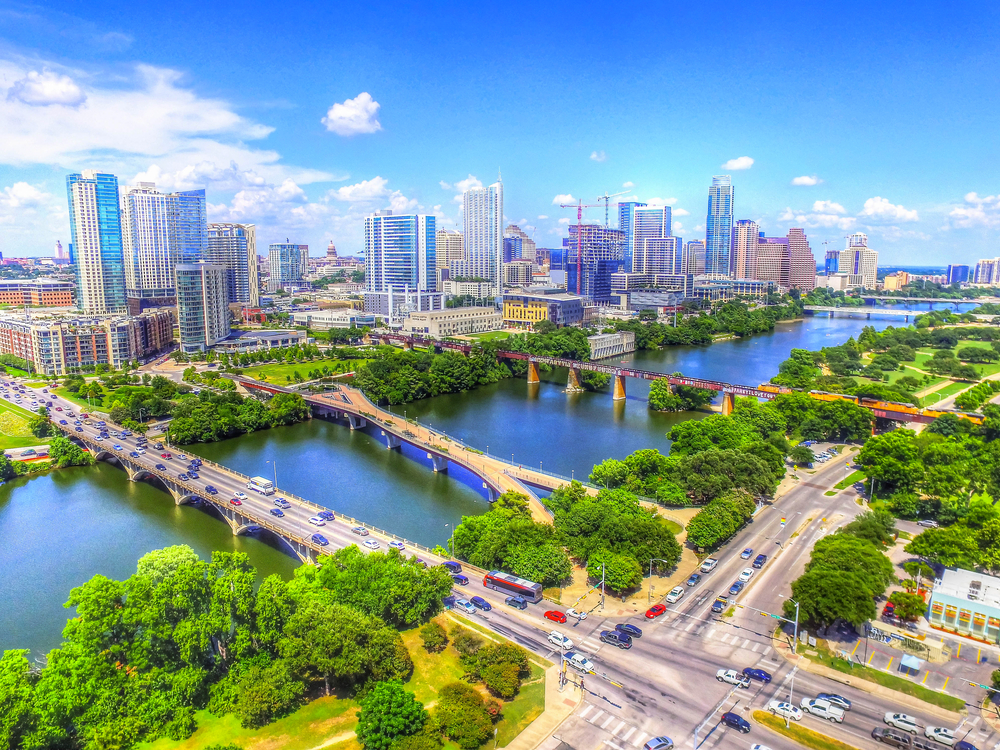 Enchanted Rock State Natural Area
The Enchanted Rock State Natural Area is 4 miles southwest of Dallas. The State Natural Area is easily one of the best-hidden gems of Texas. The park is full of large and small and totally unique rock formations. One of the best parts of the park is the massive and ancient pink dome.
At the park, you can hike, bike, and even camp if you want to make it an overnight trip. If you do, you'll most likely have an amazing opportunity for stargazing if it is a clear night. The unique rock formations are the source of a lot of local legends as well, so make sure you learn about those while you're there. The Enchanted Rock State Natural Area is also a photographer's dream, so make sure you pack extra batteries or a charger for your camera or phone.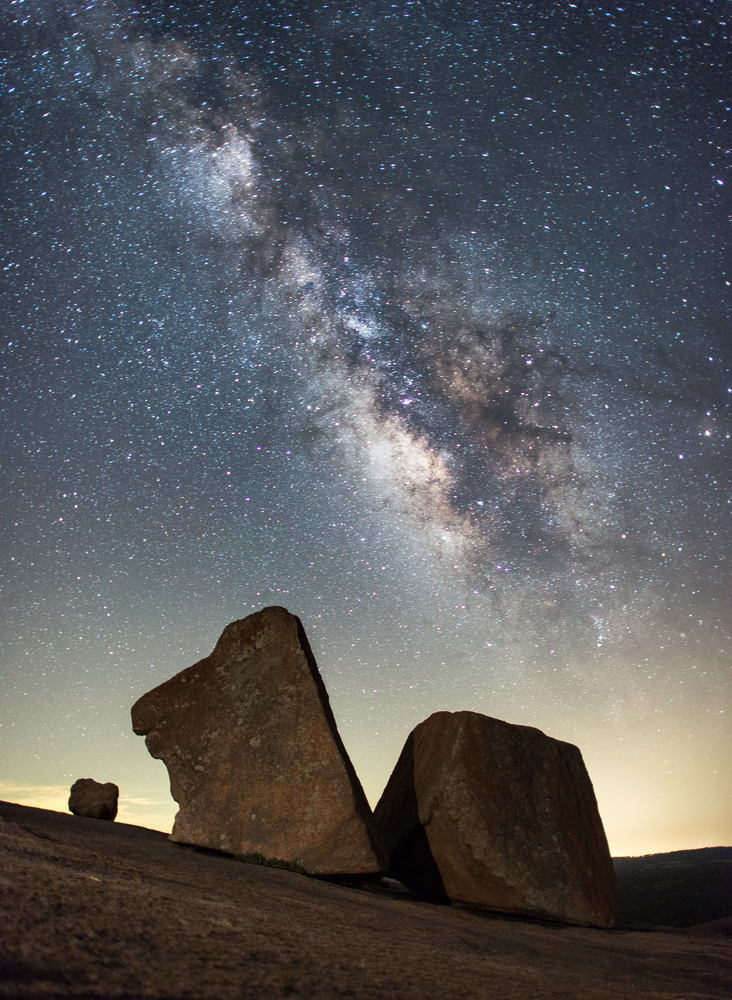 Jefferson
Jefferson is a quaint small town in Texas that is about two and a half hours outside of Dallas. The town of Jefferson was built before the Civil War and still has a lot of the original architecture in the city. It is also important to remember that a lot of these pre-Civil War homes would have been built by enslaved people. They are beautiful to look at, but please keep that in mind when visiting the town. 'Old-world' charm looks beautiful and lovely, but it often comes with a dark and not lovely past.
You can take a walking history tour and see historic buildings, churches, and homes. Many of them were built in the years before and after the Civil War. So you'll get a unique insight into how the area changed during that time. Many of the historic homes you can also tour inside and see what they would have looked like when they were originally built and lived in. The town has over 100 historic landmarks, and many of them are also on the National Registry of Historic Places.
The town itself also has a lot to offer besides historic buildings. There are unique shops, restaurants, and some scenic streets that are postcard-worthy. If you are looking for a small town to explore, Jefferson is a perfect option for your next getaway from Dallas.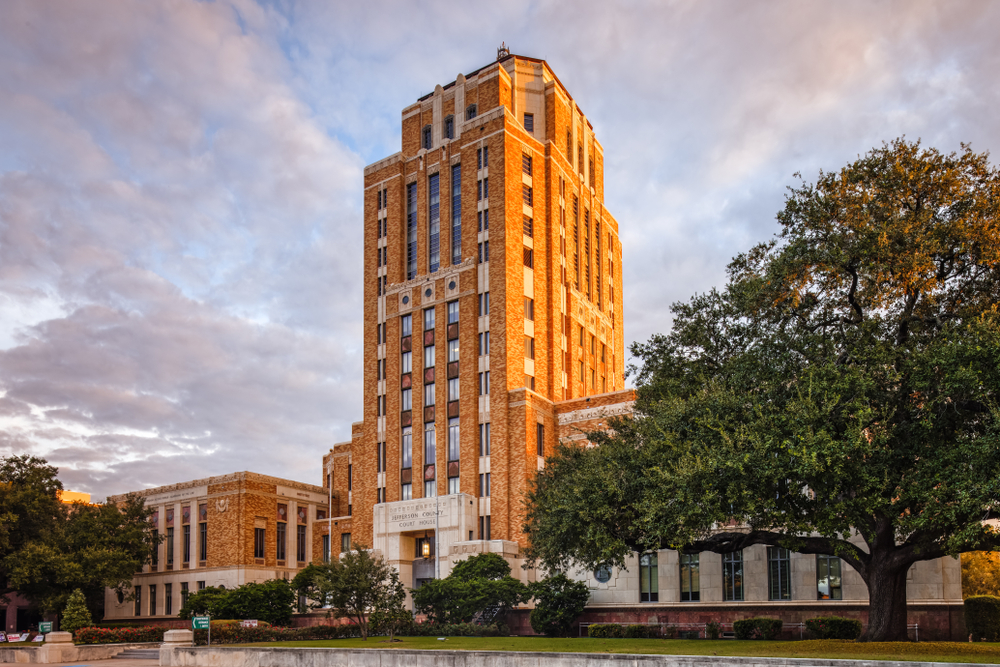 Houston
Houston is another one of Texas' major cities and is just over 3 hours outside of Dallas. If you love museums, you'll love Houston. There is a Museum District where you'll find some of the most interesting museums in the state, and maybe even the country. Houston also has a large historic district with 19th-century homes and buildings as well as a thriving theater district.
For day trips from Dallas that focus on history and culture, Houston is a perfect spot. You can learn all about the area and its local history. Stop at any of the museums, the Houston Grand Opera, or take a guided audio tour of the city's Downtown District. Houston is also home to the Space Center Houston, one of the most interesting museums in Texas.
The Space Center Houston is a museum dedicated to the extensive history of space travel. There you'll learn all about the United State's space program, NASA. You can touch a real moon rock, step inside a replica space shuttle, and learn about the future of the space program. It is also where real-life astronauts train for future missions in space. Some days if you go to the Astronaut Training Facilities on the grounds you can even see real astronauts doing various training activities. Houston is without a doubt one of the best day trips from Dallas.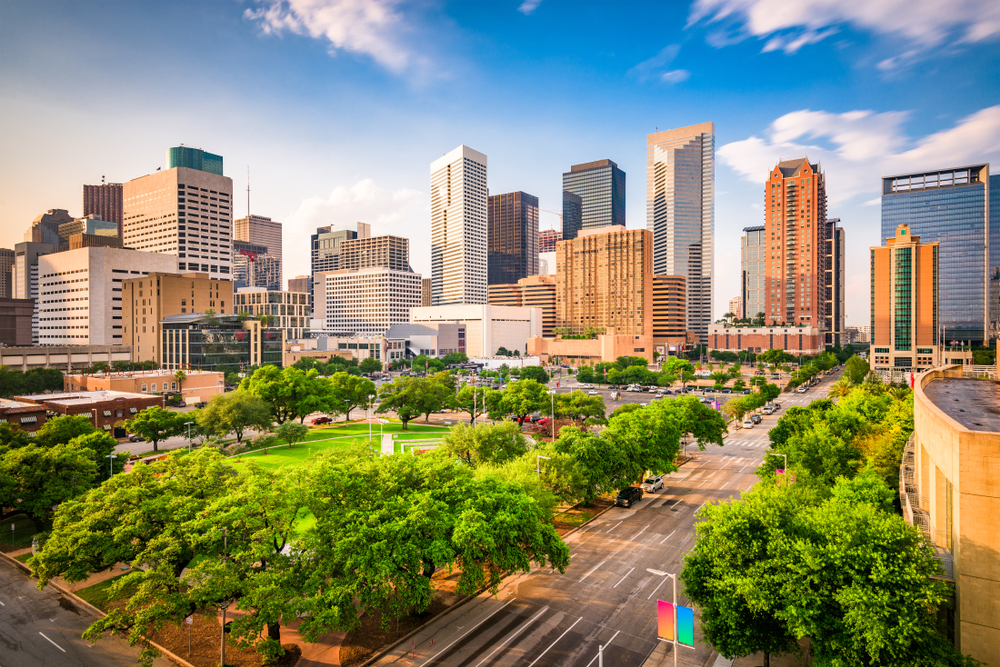 As you can see, Dallas is perfectly situated for some really awesome day trips and even weekend getaways. If you need a break from the city or simply want to explore a different kind of city, there are definitely fun day trips from Dallas you can find. Each place or activity has a unique history that makes it absolutely worth the drive, whether it's a 20-minute drive or a 4-hour drive.