When you're visiting Texas's capital, one day is simply not enough, which is why you need an entire weekend in Austin! Don't just pass by and miss out on the fun and adventure that Austin has to offer.
If you asked somebody about Austin maybe two decades ago, they would of course mention the music. While Austin is still known as the Live Music Capital of the World, that's just the tip of the iceberg. The arts scene has evolved to include wonderful ballet, world-class museums, and incredible outdoor spaces.
An outdoor-lover's dream, Austin gives you plenty of opportunities to explore the city's natural beauty. Take a morning paddle on the lake or explore sculpture gardens. You can even zipline through the Hill Country for some absolutely unparalleled, breathtaking views. It is truly one of the best weekend getaways in Texas!
On top of that, Austin natives take the craft of food and drink very seriously. When you're visiting, you should too. The culinary and cocktail scene has exploded over the years, allowing guests to delight in an array of cuisines and experiences.
If it all seems overwhelming, we're here to help. Here's our guide for living it up during a weekend in Austin. You don't have to follow this itinerary exactly, but certainly use these points of interest as a jumping-off point for an unforgettable weekend in Austin!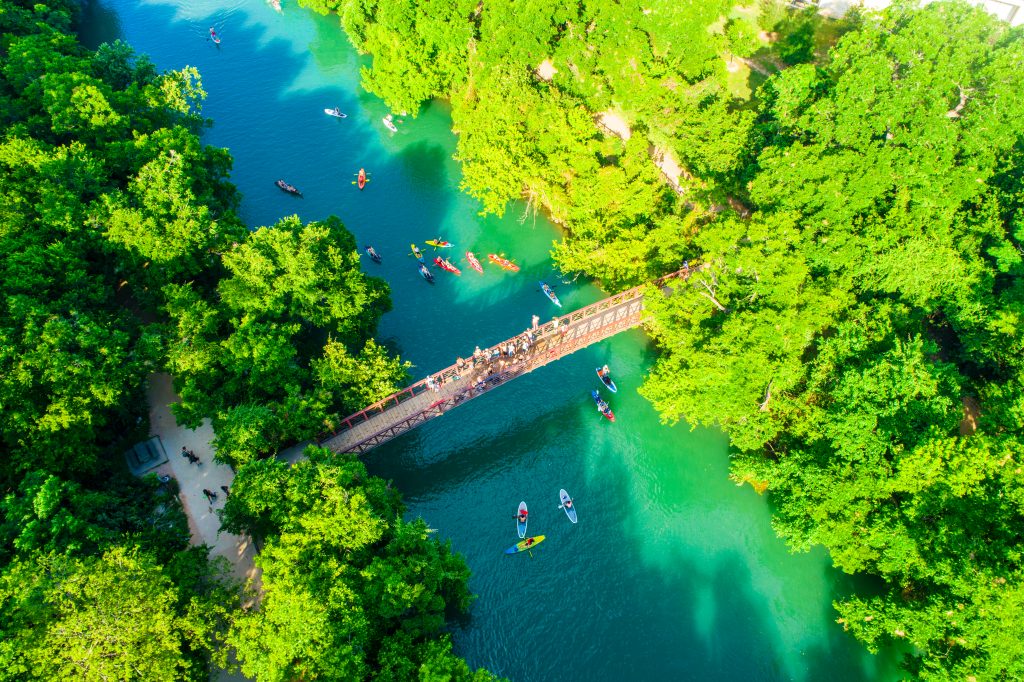 Getting To Austin
If you're traveling cross-country, then most people will find the easiest option to get to Austin will be to fly into the Austin-Bergstrom International Airport! Keep in mind that because of the temperatures, high season in Austin is considered to be during November and December. The cheapest time to fly into Austin? August!
If you're out of state, then you can of course drive into the city, especially if the idea of getting on a crowded airplane makes you squeamish! While getting there may be a breeze, you might find annoyance actually driving in the city (more on that later). The pedestrian rate is four times higher in Austin.
If you are a Texas native looking for a cheap way to travel to the capital, you should consider taking a Mega Bus! While not the most glamorous form of travel, it can be incredibly affordable. And with routes from Houston, Dallas, and San Antonio, access will be very easy.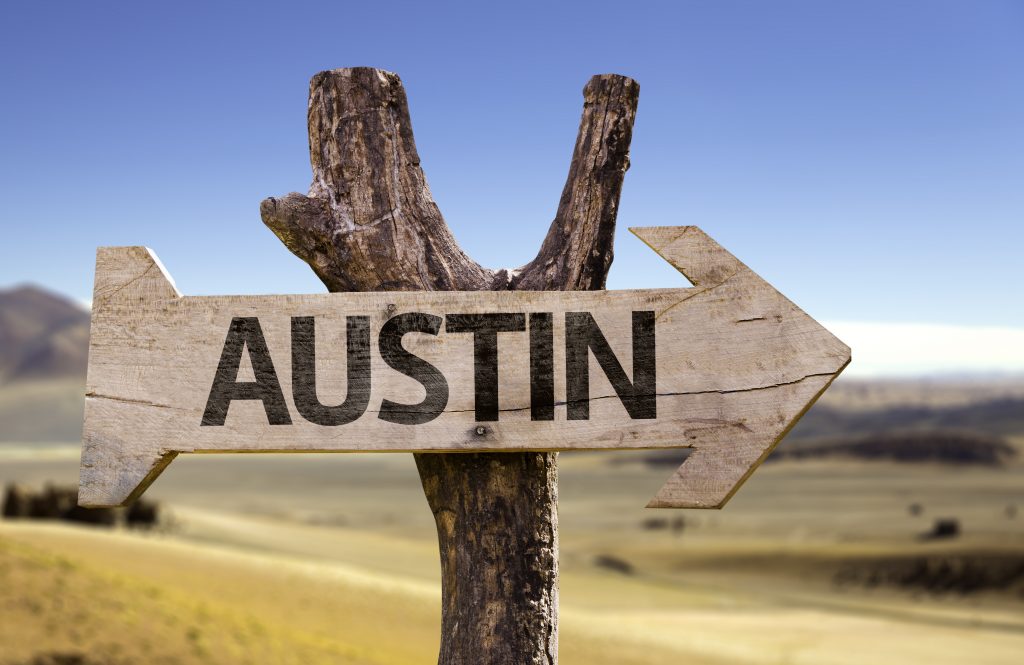 Getting Around During Your Austin Weekend Trip
Any Austin native will tell you that driving through Texas' capital can be absolute hell. Aside from heavy pedestrian foot traffic, crowded streets and highways, and seemingly unending gridlock, locals like to joke about the rain. Apparently, one drop of rain falls and every driver says, "Okay, let's all just stop!"
Sure, you can rent a car and tough it out, but be warned: parking can be difficult to find downtown. If you're not prepared or are prone to road rage, you'll know to be happy to know that there are many affordable options that don't involve juggling Austin traffic, your map, and your eventual disdain for driving in the city!
Do good for the environment and download an app called Austin B-cycle! You can get a little exercise in by renting a bicycle for a 24-hour period at a time. You can see the sights, and you won't be skipping leg day!
If the idea of learning a whole new town's Public Transportation system doesn't scare you, then take advantage of Capital Metro! All through the touch of an app, you can access bus routes, the new MetroRapid Route 801, and MetroRail service to keep you moving through downtown and in and out of the city!
And don't worry, you'll be able to find the same kind of transportation services you're familiar with across the country as well. Choose from taxis, ride-shares, shuttles, pedicabs and electric low-speed vehicles, limousines, and charter services.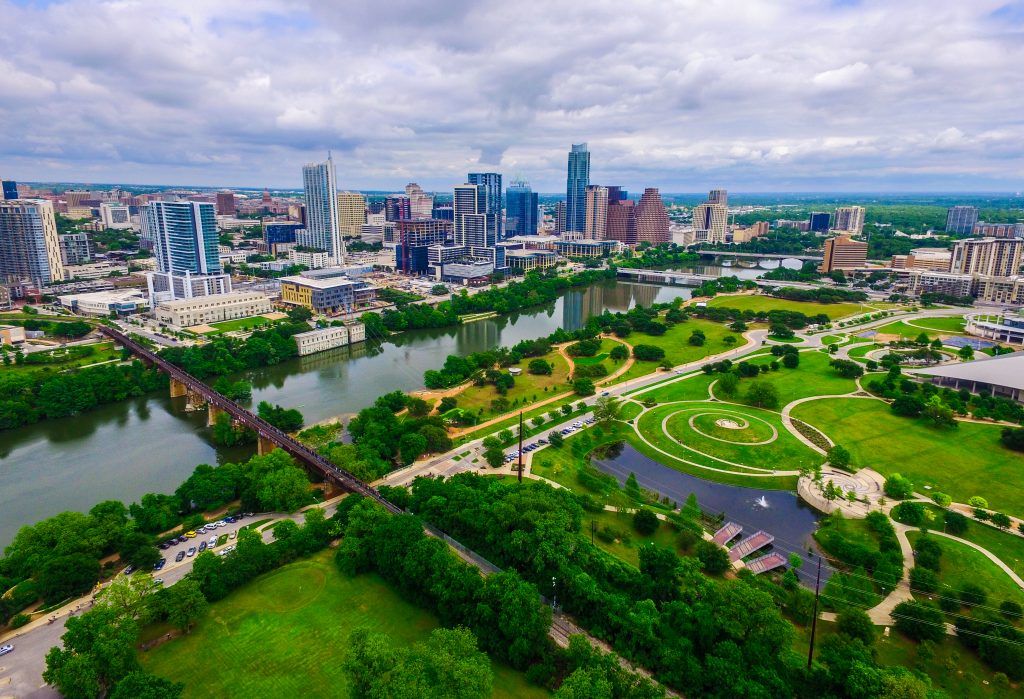 Day 1: Arts and Culture
Visit The Capitol Building
To get a true understanding of the Texas government, you should definitely tour the Capitol Building during your weekend in Austin! This is a perfect way to start your trip by learning about Texas history, giving yourself a framework for the rest of the culture.
Tours are given that take visitors to key areas of the Capitol and offer information of the building, Texas history, and the legislature. All tours are free and leave from inside the South Foyer outside the tour guide offices! Tours generally depart every 30 – 45 minutes and last for 30 minutes.
You do however have the option of taking a self-guided tour of the Capitol and Grounds! Photography is permitted and you can pick up a self-guided tour brochure at the north entry or Capitol Information and Guide Service. Guided tours and self-guided tours last between 9:30 AM – 4 PM.
The Capitol also hosts tours on specific topics like the Women in Texas History Tour on weekdays at 11:15 AM. You can also take the Heroes of the Texas Revolution Tour on weekdays at 2:15 PM. During February take the African American Trailblazing Texans Tour, in September take the Hispanic Heritage Tour, and in October take the Texas Capitol Halloween Tour which doubles as a ghost tour!
Mexic-Arte Museum
Texas is well known for its Latin influences, and these influences are on full display at the Mexic-Arte Museum in Austin. Learn about the rich history of Latin art and how it has influenced American culture at this fantastic museum. This is truly one of the best things to do in Texas!
This museum features an extensive collection of Latin-influenced art. There are paintings, photographs, sculptures, and many more at this museum. These pieces come from many different backgrounds, including Mexican, Latin, and Latin-American. Despite the many backgrounds and mediums of these pieces, they all come together to form a complex story about the Latin experience.
The Mexic-Arte Museum is also home to an ever-changing lineup of exhibitions. Many of these exhibitions highlight prominent Latin-influenced art. Others are more interactive, allowing museum guests to create their own art. These rotating exhibitions make the Mexic-Arte museum worth multiple return trips.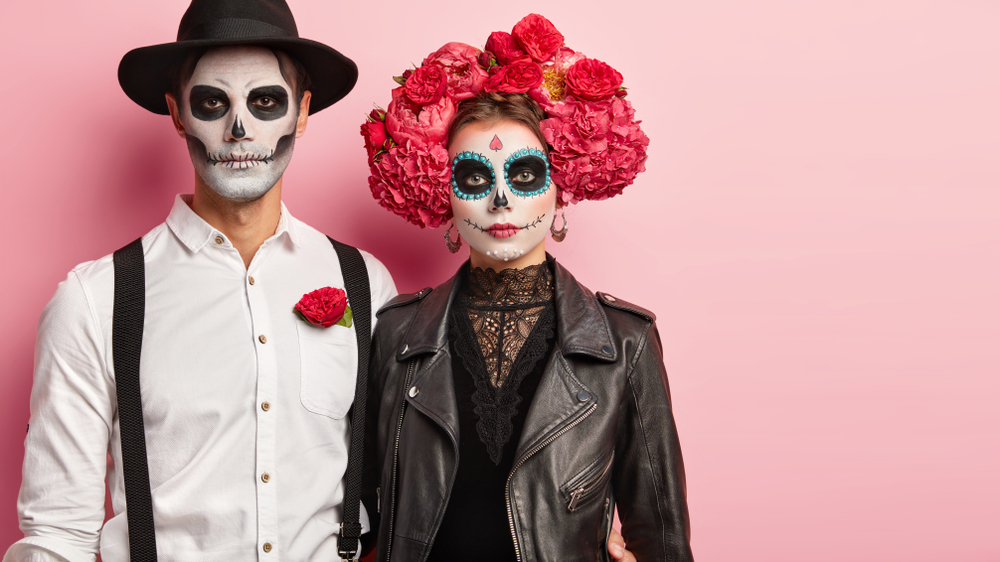 Sixth Street
Sixth Street, home of the Red River Entertainment Districts, is one of the best ways to really get a feel for the place on your weekend in Austin. With entertainment options, galleries, and restaurants galore, there's never a shortage of things to do here.
If Austin is the music capital of the world, then Sixth Street is the Senate Chambers. If you stand on any of the six corners that make Red River District, you'll hear live music floating through the air. The streets are packed with concert-goers lined up for a multitude of live shows on any given night.
If you're feeling adventurous, then head to Dirty Sixth, the infamous part of the neighborhood. Dirty Sixth is always noisy, rowdy, and nocturnal. This is where the party happens, lined with dive bars, restaurants, food trucks, eclectic architecture, and LOTS of live music.
For a taste of the Bohemian, you're going to want to head to East Sixth Street. The most hip of Austin's enclaves, by day you'll find bakeries, retail shopping, and art galleries. When the sun sets, it transforms into one of the biggest nightlife districts full of outdoor patio ice houses, rooftop lounges, and upscale dance clubs.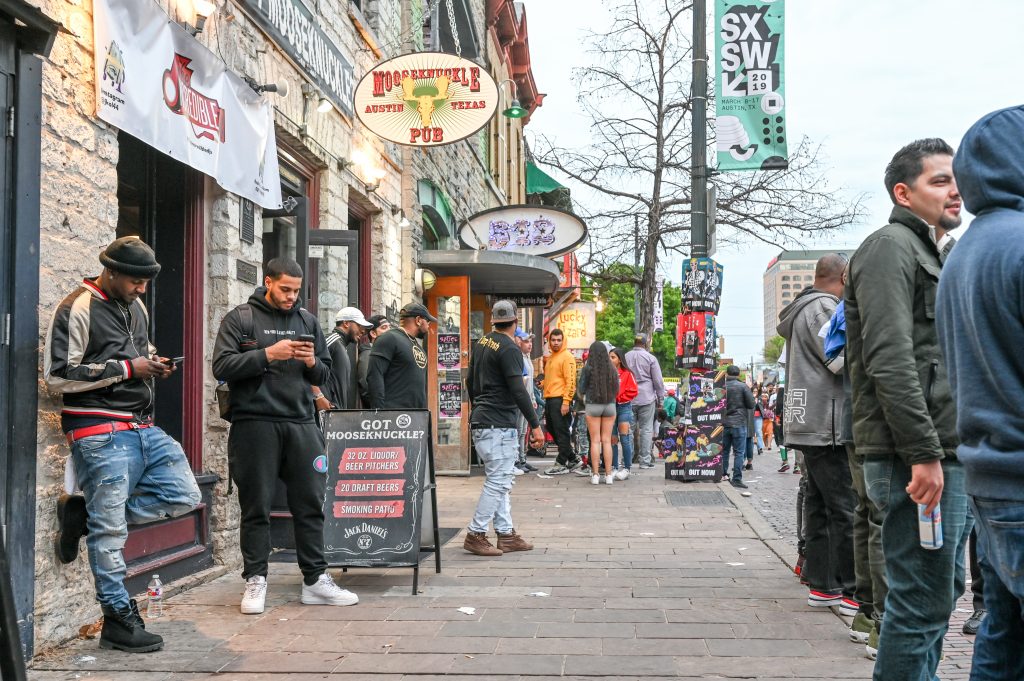 Bullock Texas State History Museum
Explore the rich history of Texas at the Bullock Texas State History Museum. This museum focuses solely on the Lone Star State, from its earliest Native American inhabitants, through colonization, and all the way to the present day. Considering how proud Texans are of their history, this is one important museums in Austin.
Texas has such a lengthy history that it is impossible to tell the full story of this state. That is why this museum features an ever-changing cast of exhibitions. These exhibitions each tell a unique story about Texas history. You may learn about Spanish conquistadors one trip and then come back months later to learn about the history of oil and gas in Texas.
This museum also features a wonderful Texas-themed gift shop. Full of unique gifts, this is the perfect place to take home a piece of Texas. Remind everyone of Texas' fighting spirit with a "Come and Take it" flag lapel pin. Come home with a wonderful painting of classic Texas bluebonnets. This gift shop is the perfect end to a very proud, very Texan museum.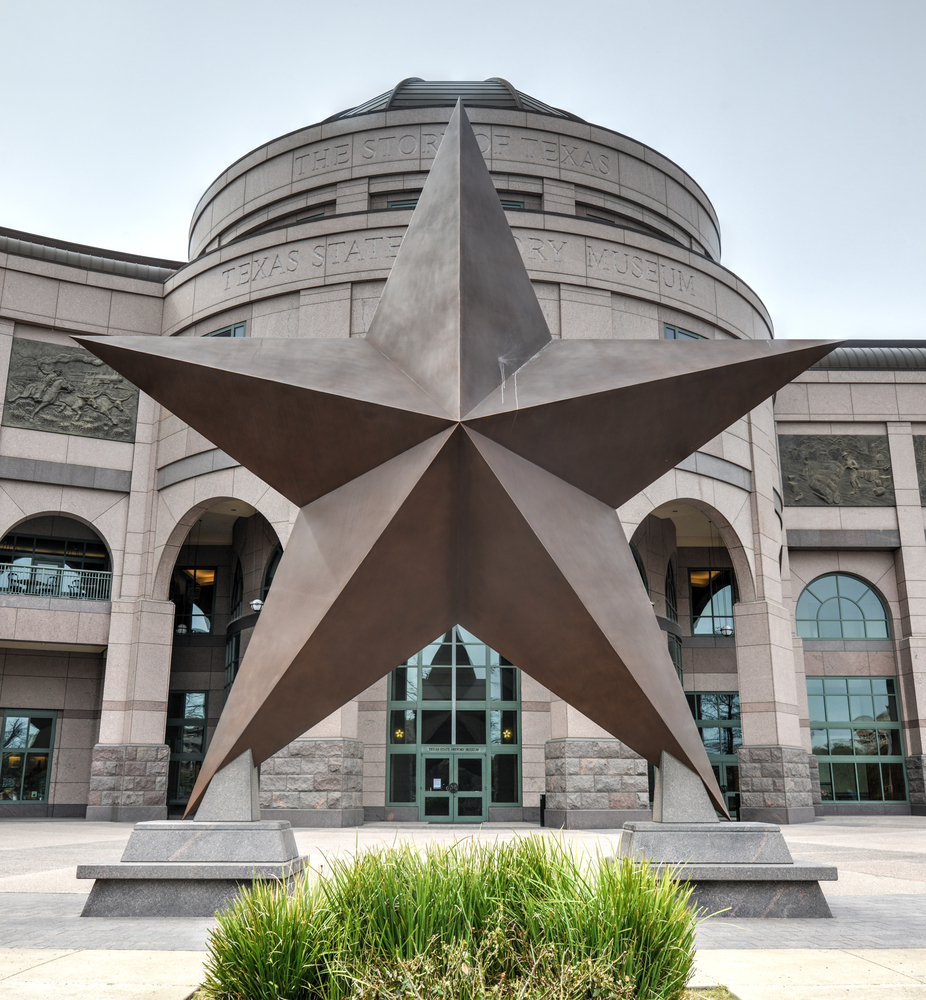 Day 2: Outdoor Adventures
Zilker Botanical Gardens
Start the second day of your weekend in Austin at the Zilker Botanical Garden. Nested in Zilker Metropolitan Park in the heart of downtown, you'll find many themed gardens with interconnected pathways. It's the perfect way to get in touch with nature.
Here, you'll find heritage live oaks, streams, Koi-filled ponds, all creating a peaceful respite in the middle of a bustling city. Among highlights are the Taniguchi Japanese Garden, the Hartman Prehistoric Garden, and the effervescent Rose Garden.
Walk along the Woodland Faerie Trail, where Fairies come to help welcome the new spring blossoms. Tiny homes meant for the creatures line the path. Kids of all ages can go on a Faerie Door Search to find magical doors hidden in plain sight throughout the Children's Garden.
The gem of the Gardens is the Taniguchi Japanese Garden. Isamu Taniguchi spent 18 months transforming 3 acres of rugged hillside into this wonder when he was seventy years old: he worked without a salary or a contract. The ponds spell out Austin, a construction tradition in Japan, a gift to the city. The remains of the Mother Tree overlook the pond.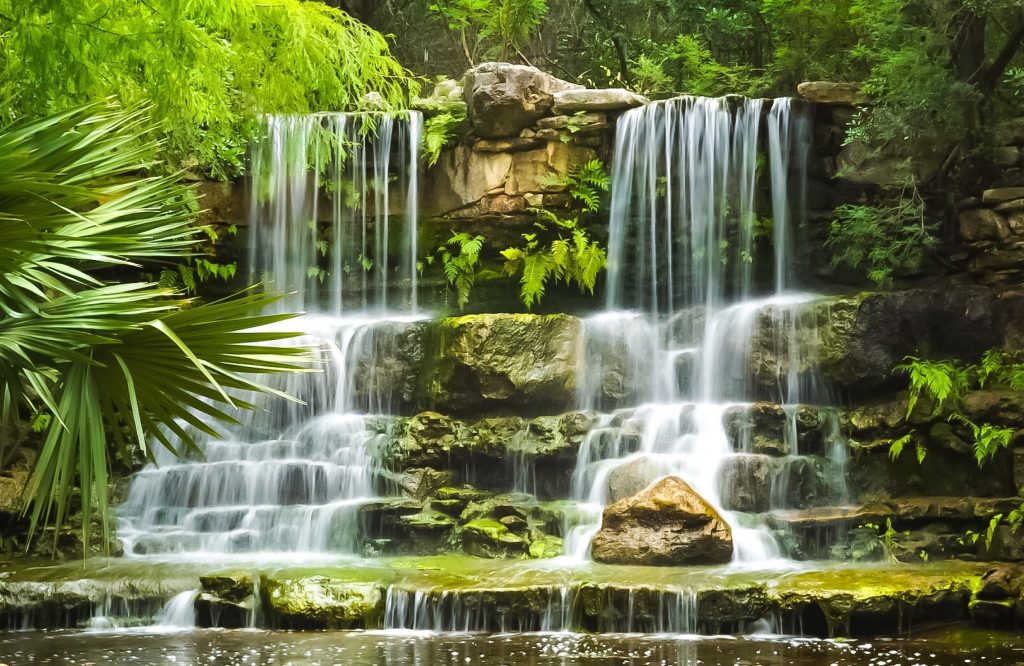 Lake Travis Waterloo Adventures
Next, you'll want to ramp up the energy and go for an ultimate adrenaline rush. At Lake Travis Waterloo Adventures, you'll find a revolutionary floating water park. Perfect for play, it's the best way to tire out the little ones or just have a blast yourself!
You'll find the waterpark over waters spanning over two football fields of floating obstacles, lakefront umbrellas, chaise lounges, hammocks, floating picnic tables, saddle floats, and more! You can also relax on 1500 feet of shoreline that will transport you into vacation mode.
If you're feeling super adventurous, take on some of Lake Austin's biggest challenges at Waterloo Adventures. Conquer the Ice Tower XXL or jump as high as you can on the 25-foot wide trampoline. Then jump off of the 12-foot tall free-fall slide or the springboard jumping tower!
Can't fit all of this adventure into one day? Rent out the Lakeside Cabin with 520 square feet of homey amenities. You can easily sleep seven here. There's a full bath, flat-screen TV, and a large porch overlooking Lake Travis. You'll also have access to a private beach!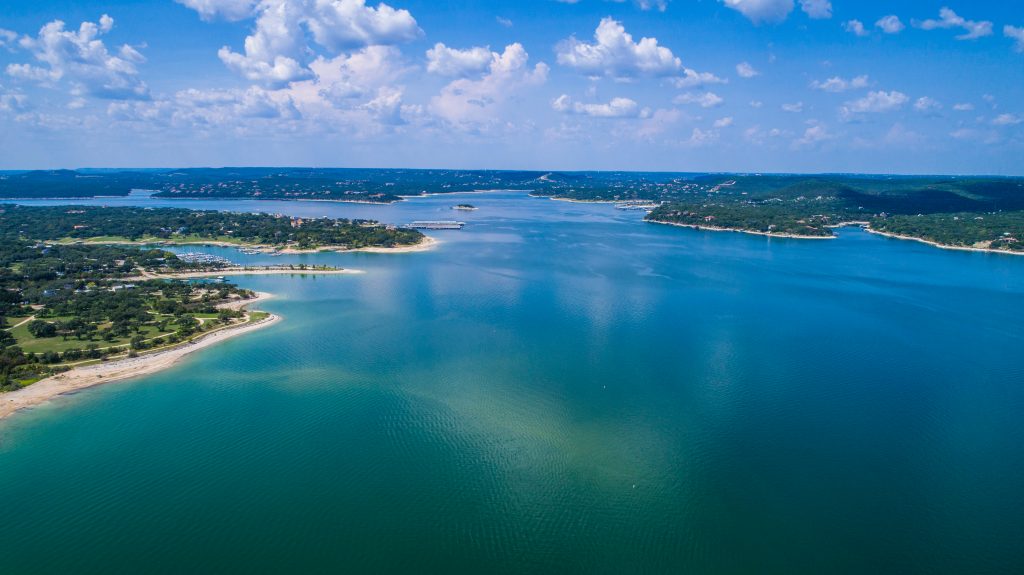 Barton Springs Pool
Inside of Zilker Park's 358 acres, you can find one of the crown jewels of Austin: Barton Springs Pool. For a laid-back way to beat the hot temperatures of Texas, take a dip in one of the most beloved community attractions Austin has to offer.
The pool itself spans three acres and is fed from underground springs. This means the average temperature is 70 degrees Fahrenheit all year long! It's perfectly refreshing in the summer and not too cold in the winter! Robert Redford actually learned to swim here when he was five years old and visiting family here!
While the pool attracted 800,000 people annually, it also has ecological importance. The springs serve as the home to the endangered Barton Springs Salamander. In fact, the pool always closes on Thursdays to allow for vigorous cleaning to maintain the pool itself and the surrounding areas for the salamanders!
Keep in mind that Barton Springs now requires reservations. Time slots are available in two-hour increments beginning at 8 AM until the pool closes at 10 PM. This is not permanent and the Aquatic Division may forgo reservations and revert to in-person sales by the end of June 2021, circumstances permitting.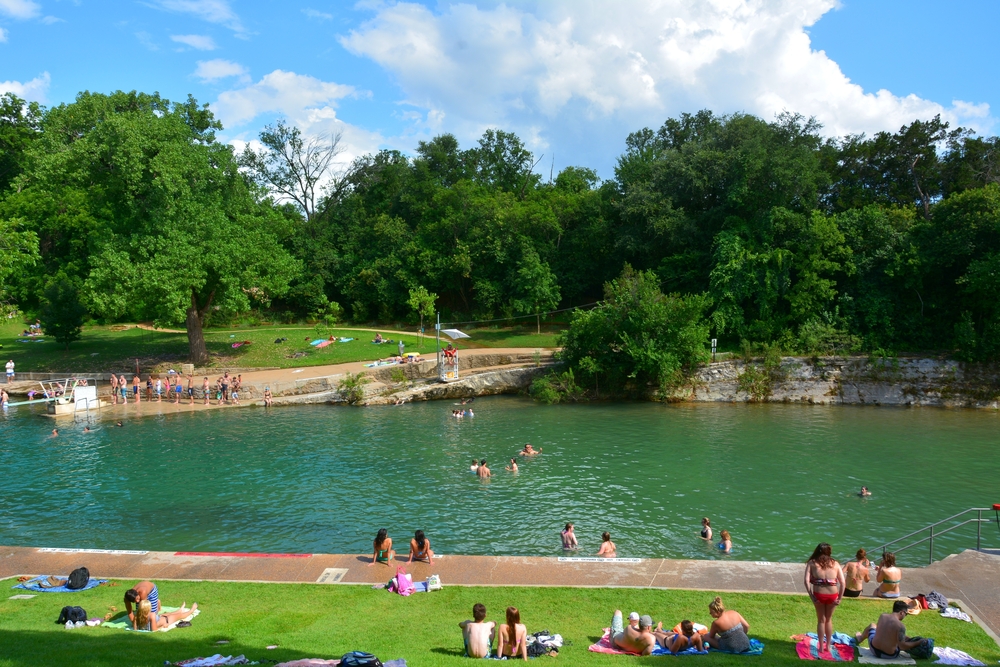 Mount Bonnell
To get some of the most breathtaking views of the city on your weekend in Austin, you need to head to Mount Bonnell! Also known as Covert Park, this is a prominent point along the Lake Austin portion of the Colorado River.
Popular since the 1850s, the top of the mountain provides a perfect vista for viewing not only the city of Austin, but also Lake Austin and its surrounding hills. The peak is named for George Bonnell, who served as Commissioner of Indian Affairs for the Texas Republic.
To get there, you'll want to take 35th Street west over MoPac and head past Camp Mabry. Then take a left at the fork onto Old Bull Creek Road. Make another right on Mount Bonnell Road until you see free parking to your left! In addition to parking, the trek to the summit is also free!
While the short hike to the top of Mount Bonnell is short, it does require climbing steps as well as walking along a gravel trail. Keep in mind is not paved and consists of a brisk, 200-foot elevation gain to reach the peak. Open every day from 5 AM – 10 PM, bring a picnic to enjoy at many of the tables that overlook Lake Austin!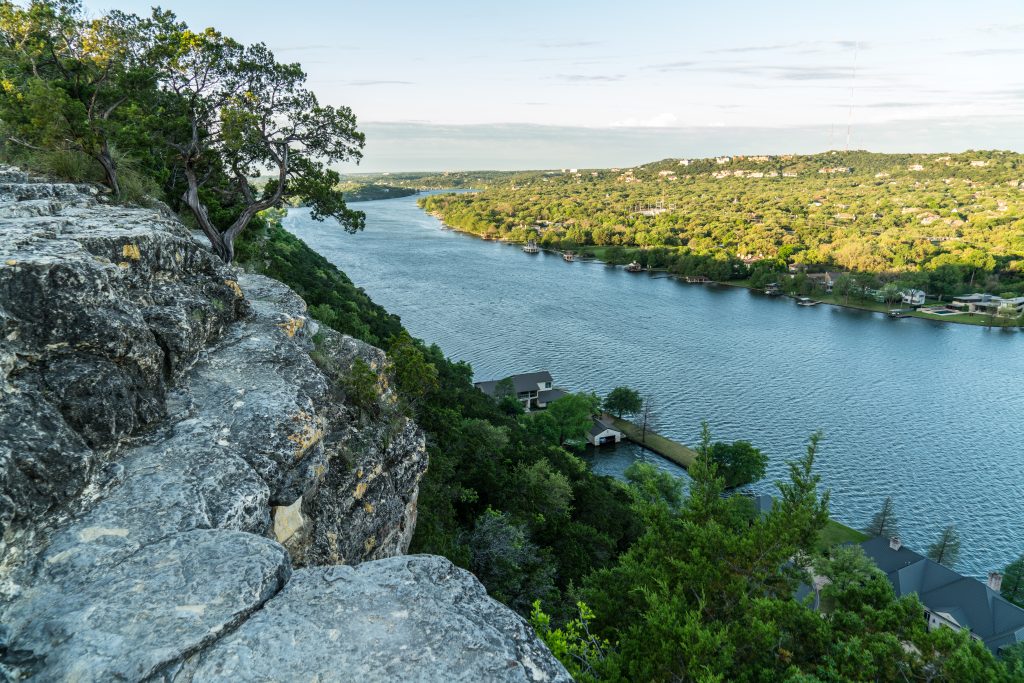 Lady Bird Johnson Wildflower Center
If you're not a Texas native, you're probably itching to see those famous bluebonnet wildflowers. Founded by former First Lady Lady Bird Johnson and actress Helen Hayes in 1982, the Lady Bird Johnson Wildflower Center is the safest way to see bluebonnets in Texas during your weekend in Austin!
Now located in South Austin, the National Wildflower Center is the perfect place to start your wildflower adventure. With labeled displays, you can actually about the other beautiful flowers you see on your scenic drives, not just the bluebonnets.
The Wildflower Center tries to capture the experience of driving through one of Texas' bluebonnet fields. Trails wind through the flowers in the gardens so that you can get that beautiful picture without harming the blooms!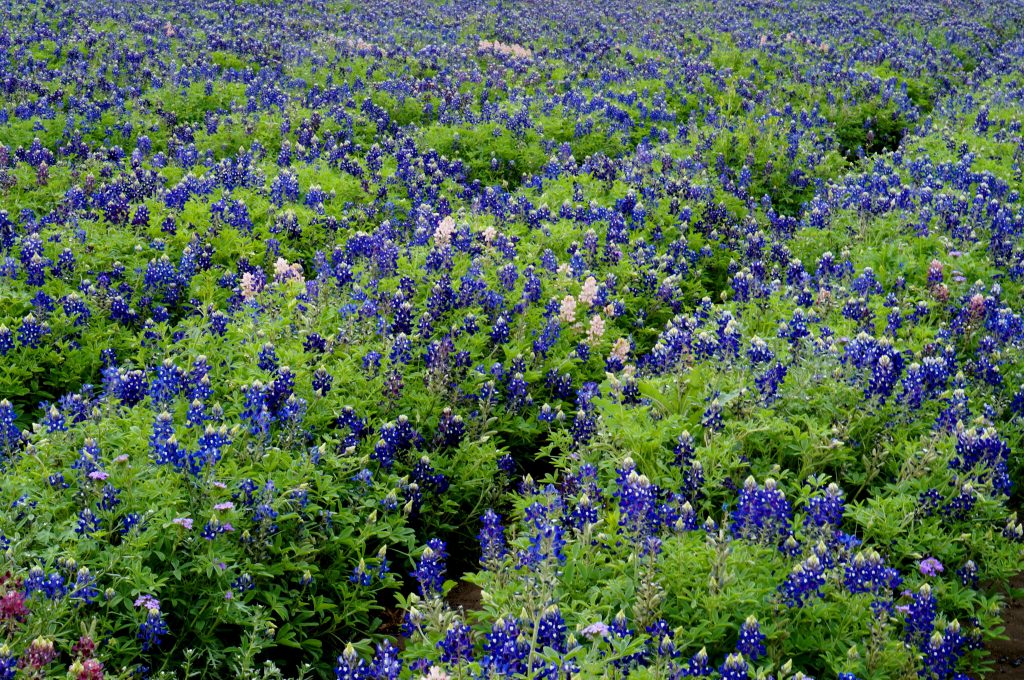 Day 3: Off The Beaten Path
Falkenstein Castle
If you Google this castle, make sure you specify that you're looking for castles in Texas, or you may end up in Germany at the castle of the same name. About an hour north of Austin, Falkenstein Castle is nestled in Kingsland, Texas on a 133-acre plot of land. Make sure this is the first stop on the third day of your weekend in Texas.
This castle's design draws heavily on European history. In fact, Falkenstein Castle's owners, Terry and Kim Young, were inspired by original drawings that were on display in the famous Neuschwanstein Castle in Germany. With permission from the director of Neuschwanstein Castle, they received copies of the original art and used them as the creative base for their own castles in the south USA.
Private tours are currently not available, but the castle is still available for rent as a wedding venue or for other private events. Falkenstein Castle is also listed on Airbnb and VRBO, where you can see its perfect blend of modern comforts and medieval decor.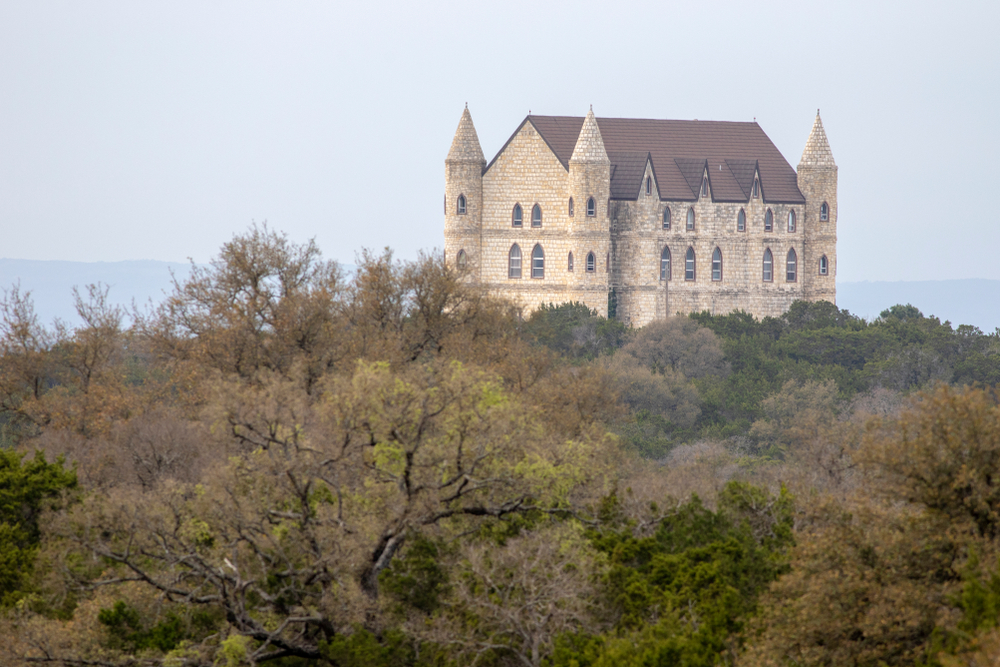 Oakwood Cemetery and Chapel
Take some time on your weekend in Austin to revere and honor those that made this incredible city was it is today. United in the search of love, life, and meaning, you can do all of these things at the Oakwood Cemetery and Chapel.
Through a simple act of remembrance, you can learn about Austin's cultural heritage through the people who are buried in the surrounding cemetery. Truly a jumping-off point for not only genealogy but history, you can look through the headstones and see the names.
Then head to the Oakwood Cemetery Chapel. A historic Gothic Revival building, the space was originally used for community memorial services. Now stewards and tour guides use the space to teach guests about Austin and Texas' diverse histories represented here, together.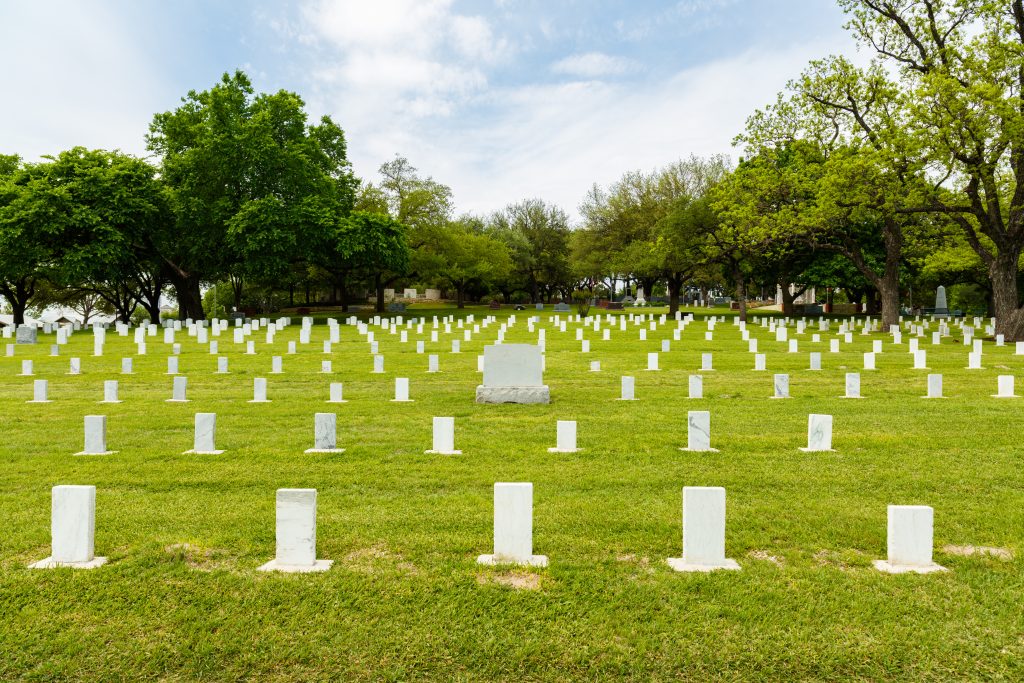 See the Austin Bats at the Congress Avenue Bridge
When most people think of Austin, you might think of the music scene or the incredible food options. Well, did you know that the city is also known for its love of a certain winged nocturnal animal? We're talking about bats.
When the Congress Avenue Bridge was renovated in 1980, the structure essentially became an ideal bat cave and Mexican free-tailed bats began migrating there on their way to Mexico. As the years have gone by, the bat numbers have swelled and locals have happily adopted the "air puppies" as their neighbors! The bats reciprocate by putting on a show each night.
Starting in late March and continuing through fall, the bats will wake up and start their night flights at sunset. Over the course of forty-five minutes to an hour and a half later, you can see thousands of bats pour out and cascade East over Lady Bird Lake. It's a sight to behold!
For the best views of the show, you're going to want to arrive early to find parking and get your spot. Many people like to just walk in the pedestrian areas of the bridge. Another option is to head for the grassy hill vantage point of the Statesman Bat Observation Center. Be sure to bring a picnic and a blanket to make your weekend in Austin one to remember.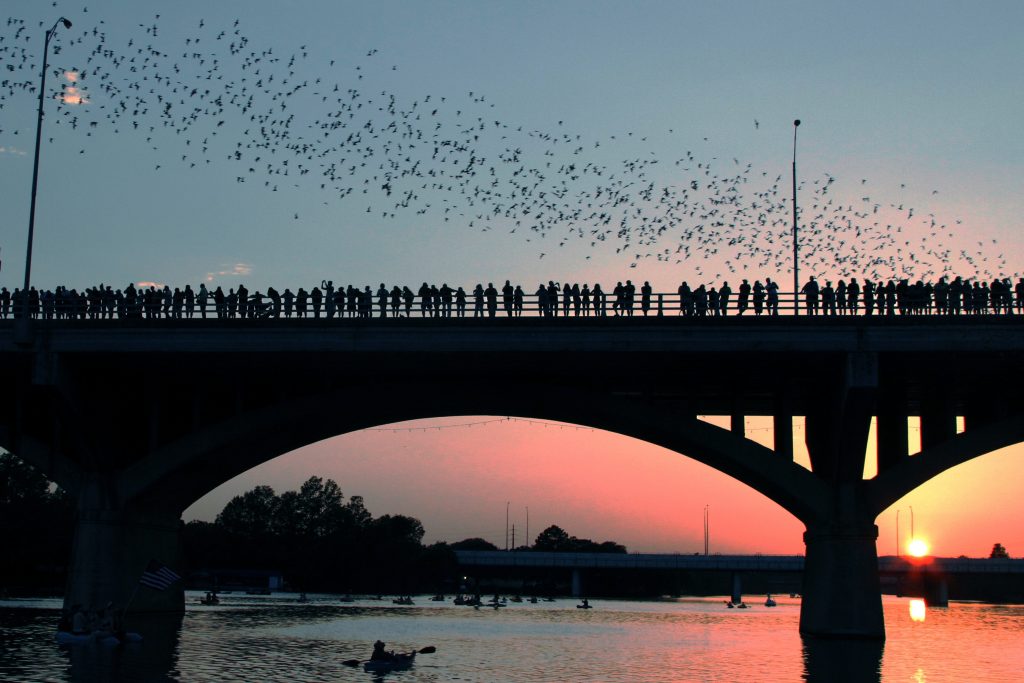 Take a Ghost Tour
Finish off your day off the beaten path with something truly unique: taking a ghost tour. Normally when people think of haunted towns, they think of Salem or St. Augustine. We're here to tell you that the best way to end your weekend in Austin is to discover what ghosts like to roam the city.
Austin Ghost Tours has been the original ghost tour of the capital since 1994! Each tour lasts about 90 minutes and costs $22 per person. Best of all, you can bring your pets! You'll meet at 8:30 PM in front of the Moonshine Patio Bar and Grill and go from there.
If you're a skeptic, we encourage you to check out their website to see videos of sightings and testimonials from customers! You'll tour the Omni Hotel, the Paramount Theatre, the Wooten Building, O' Henry House, the Susannah Dickenson Museum, and The Driskill Hotel!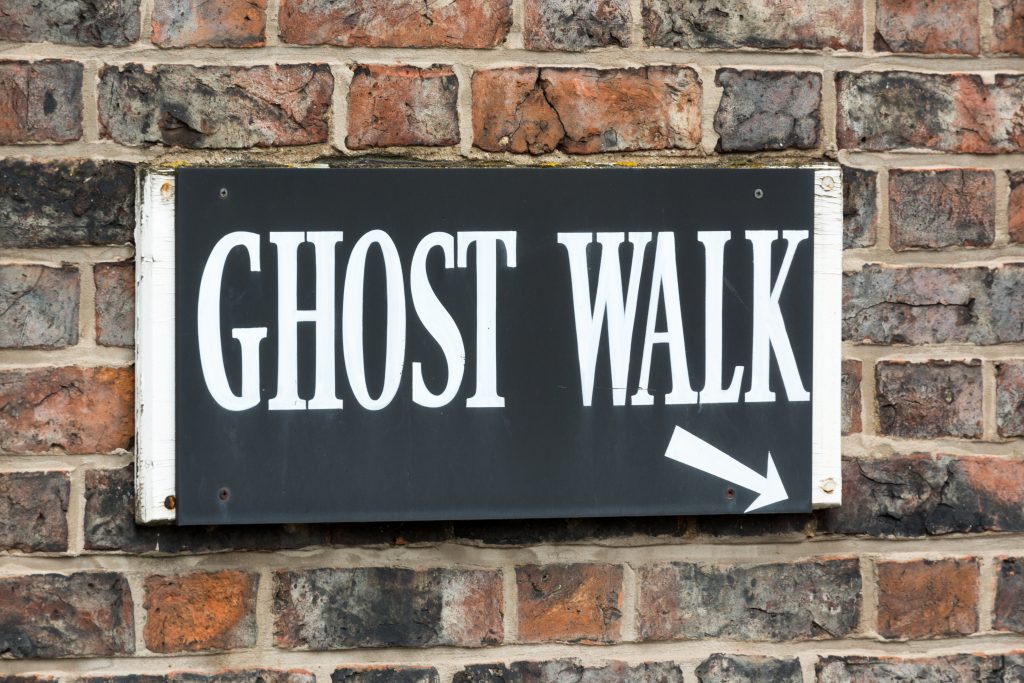 Where To Stay In Austin
If you are planning on visiting, discover some of the Best Places To Stay In Austin for your trip!
Cozy Riverfront Cabin
This cabin built in 2014 could not be more perfect for you to stay during your weekend in Austin. It's far enough from town for total peace and quiet. But it's also a short drive to a county road that will take you on the highway to Austin!
Ideally sleeping three adults, this cabin is gated for extra security including a privacy fence on all three sides. The side featuring the Colorado River is open for the view! There's a king bed in the master bedroom and a Murphy bed in the guest room.
There's also a Mexican Cantera patio and a loft barn garage where you can find party tents, extra tables, and folding chairs so you can host a dinner or a small party! You can also enjoy a huge 115′ x 30′ backyard where you can enjoy the huge night sky with plenty of stars while you're roasting BBQ.
Check Rates: Vrbo.com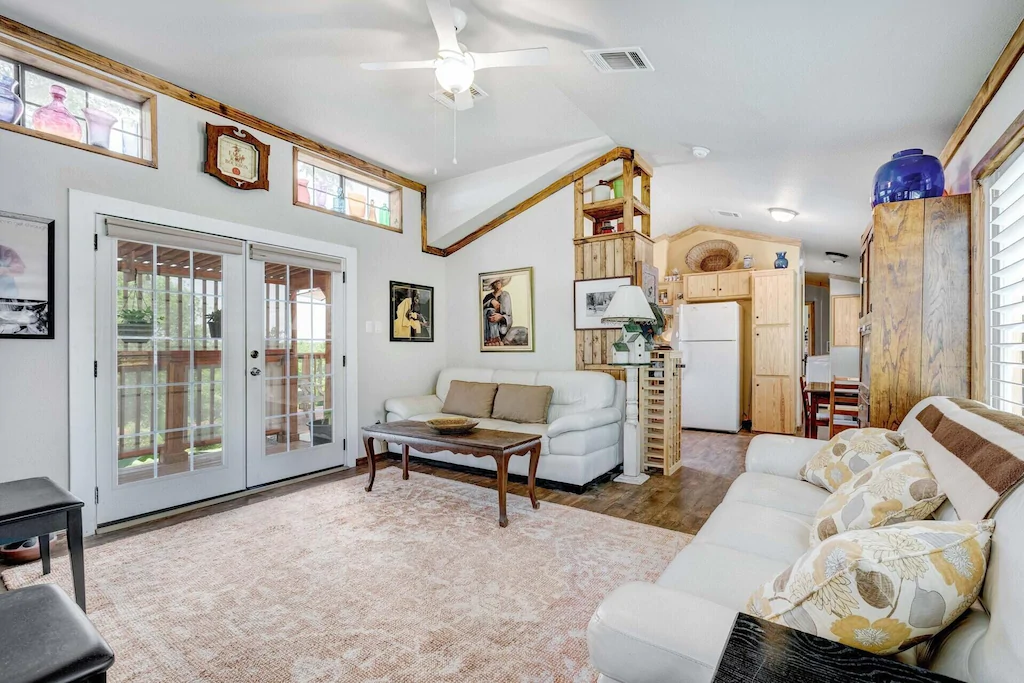 Central Austin Loft
If you're looking for a great place to stay right in the city, check out this VRBO for your next weekend in Austin. Directly in the center of downtown, this VRBO can function as a vacation space or a place to tele-work for locals!
A private space, the Central Austin loft is quiet and beautiful. You'll enjoy a private entry in a protected building with a full bathroom and luxurious shower. You'll find a living/work area with a desk as well as a kitchenette outfitted with a refrigerator, coffeemaker, toaster oven, microwave, sink, and disposal. You'll also have wifi, laundry access, and a television with Satellite and cable.
If you need access to gym amenities, have no fear. There is a workout area/gym in the building as well as access to a lap pool. If you want to get into the great outdoors, the room is adjacent to a hiking/biking trail as well!
Check Rates: Vrbo.com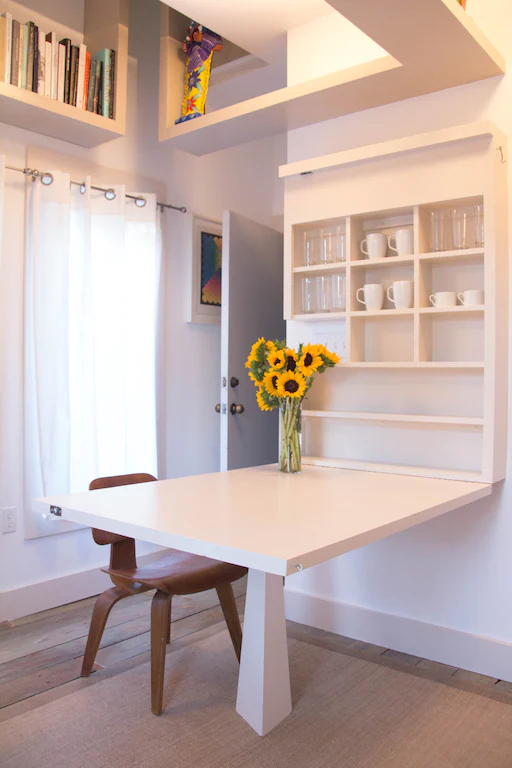 SoCo Apartment
When you stay at the SoCo Apartment VRBO during your weekend in Austin, you'll be within walking proximity to all of Austin's local year-round entertainment. Less than a ten-minute walk from the front door, you'll have access to over 20 fine restaurants!
Right off South Congress Avenue in the Bouldin Creek neighborhood, you're only two blocks from the Hotel San Jose and around the corner from South Congress Hotel. This will be your personal, luxurious retreat right in the middle of Austin's favorite city spot!
The loft is a fresh, clean studio apartment. A queen-size bed is waiting for you as well as a comfortable lounging area as well as a private luxury bath. There's also a mini-refrigerator, microwave, hot-water kettle, plates, silverware, and wine glasses.
You also might want to head down to the courtyard, because the hosts will often provide a homebrew craft beer tasting!
Check Rates: Vrbo.com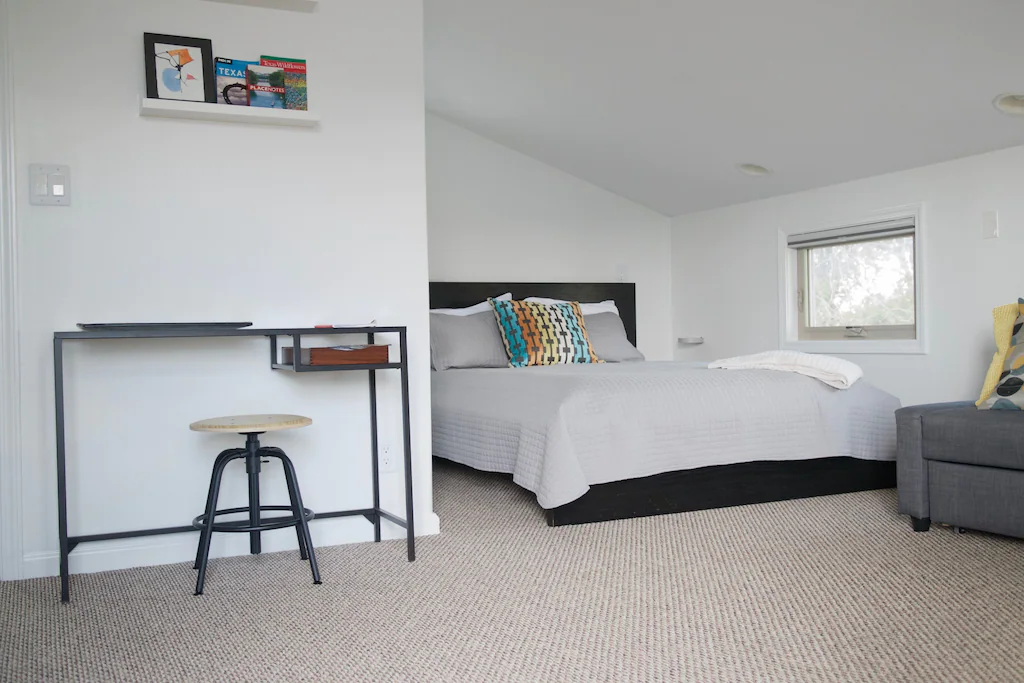 Where To Eat During Your 3 Days In Austin
Uchi
The word "Uchi" is actually the Japanese word for "house." It seems a fitting name for this restaurant in Austin, as the original location was built in a refurbished South Austin bungalow. Here you'll find Chef Tyson Cole's signature non-traditional take on Japanese cuisine!
A perfect addition to Austin's diverse dining landscape, Uchi's fame comes from the recipes of Chef Tyson Cole, one of America's few sushi masters and a James Beard Award-Winning Chef. He still studies the craft of sushi every day, and as a result, the food just keeps getting better and better. Uchi also has one global Michelin Star.
Guest favorite dishes include the Walu Walu with oak-grilled escolar, yuzupon, candied citrus, and myoga. Try the Zero Sen roll with yellowtail, avocado, shallot, cilantro, tobiko, and yuzu, or the Shag with tempura roll, avocado, salmon, and sun-dried tomato.
Find Uchi on 801 S Lamar Blvd, open Sunday through Thursday from 4 PM – 10 PM and Friday and Saturday from 4 PM – 11 PM. Reservations are required, so make sure to call 512-916-4808 before you go.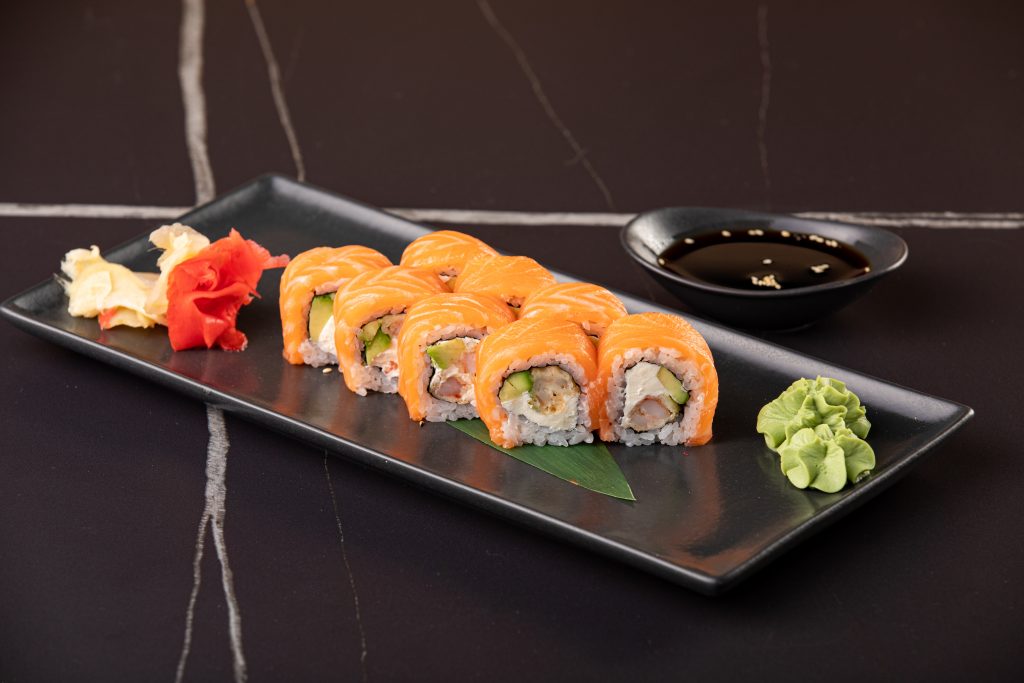 Emmer & Rye
Emmer & Rye is a warehouse-chic eatery offering daily menus of innovative farm-to-table fare, plus cocktails & wine. What makes them so special? They serve the best American cuisine has to offer in a Dim Sum style!
The menu and decor are designed around the farmer's haul, which means the menu changes daily with a focus on seasonal and local cuisine. Grains are milled fresh each day for house-made pastas, breads, and desserts! All whole animal butchery is done on-site as well.
Try small plates composed of delicious ingredients like oyster mushroom, shrimp xo, 1015 onion, and green beans. Or try the playful Blue Beard durum spaghetti "cacio e pepe" with challerhocker and black pepper.
Find Emmer & Rye in Skyhouse Austin at 51 Rainey St UNIT 110, open every day from 5:30 – 10 PM.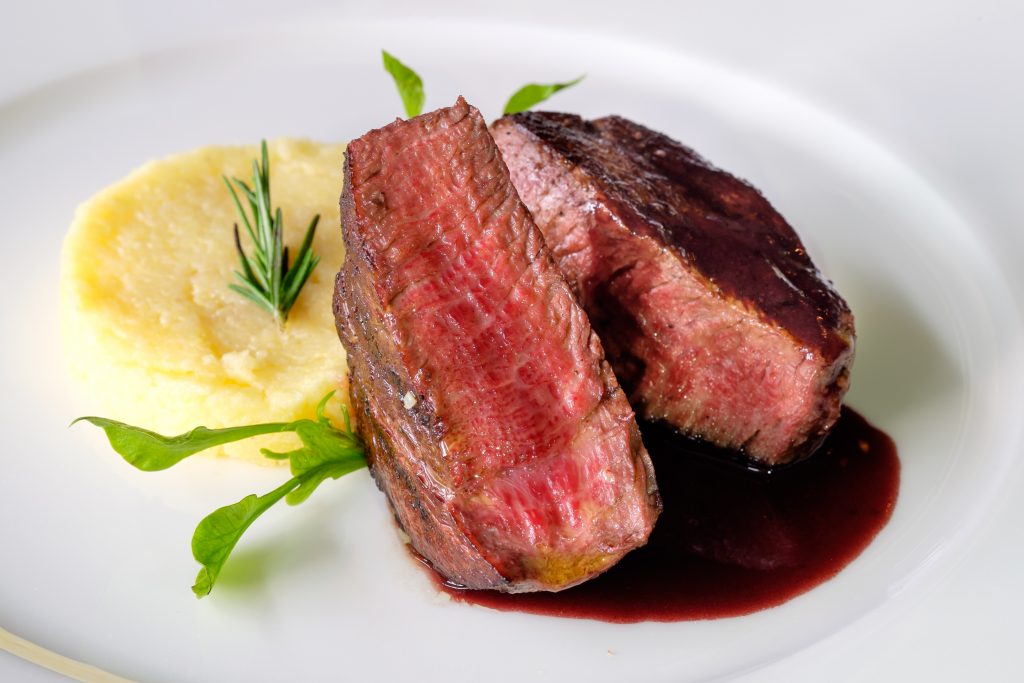 If you're looking to have the best time on your weekend in Austin, we've laid our cards on the table for you. These are tried and true attractions and experiences to bring joy and memories to your family for years to come. And hey, if you couldn't get to everything on the list? There's no reason why you can't make it back for another weekend in Austin!