Here's your perfect list of things to do in Fredericksburg, Texas; don't miss these awesome activities, restaurants, and sites if you are planning a trip to this lovely German town in Texas!
Fredericksburg is an old, enchanting town. Founded in 1846, it was the home of a German community and, as such, has much German culture and influence in it.
Whether you want to find an authentic German restaurant to eat at, explore museums, check out historical sites, or just browse the shops downtown, there are so many things to do in Fredericksburg that you won't be disappointed!
So if you're thinking about taking a trip to central Texas, be sure to look through our list of things to do in Fredericksburg and plan yourself a trip packed with the best attractions Fredericksburg has to offer!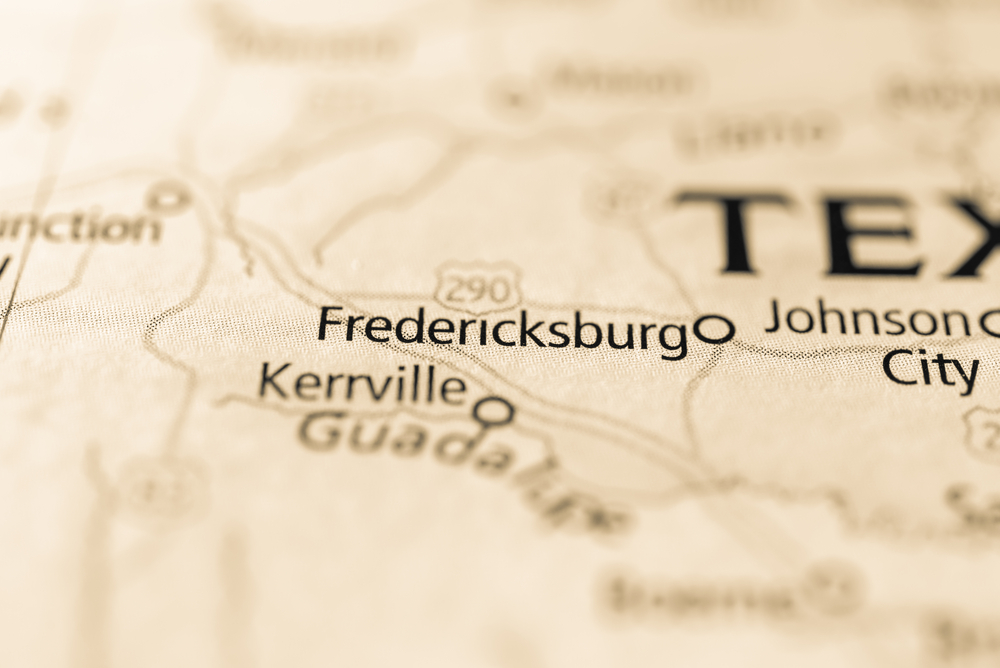 14 Best Things to do in Fredericksburg, Texas You Shouldn't Miss
Fredericksburg Scavenger Hunt
Willkommen (welcome) to Fredericksburg!
If you've got no idea where to even start when it comes to Fredericksburg, then have fun on the Fredericksburg Scavenger Hunt! It takes place in downtown Fredericksburg and is an entertaining activity for all ages.
Participants get the opportunity to explore Fredericksburg and learn interesting facts and history about the little German town while also trying to complete the hunt before the time runs out!
Search for the clues hidden in plain sight, who knows where you will find them? Examine statues, inspect artwork, and peruse the town to find all your answer in two hours.
Children and adults alike will have a blast on this scavenger hunt, and learn so much along the way!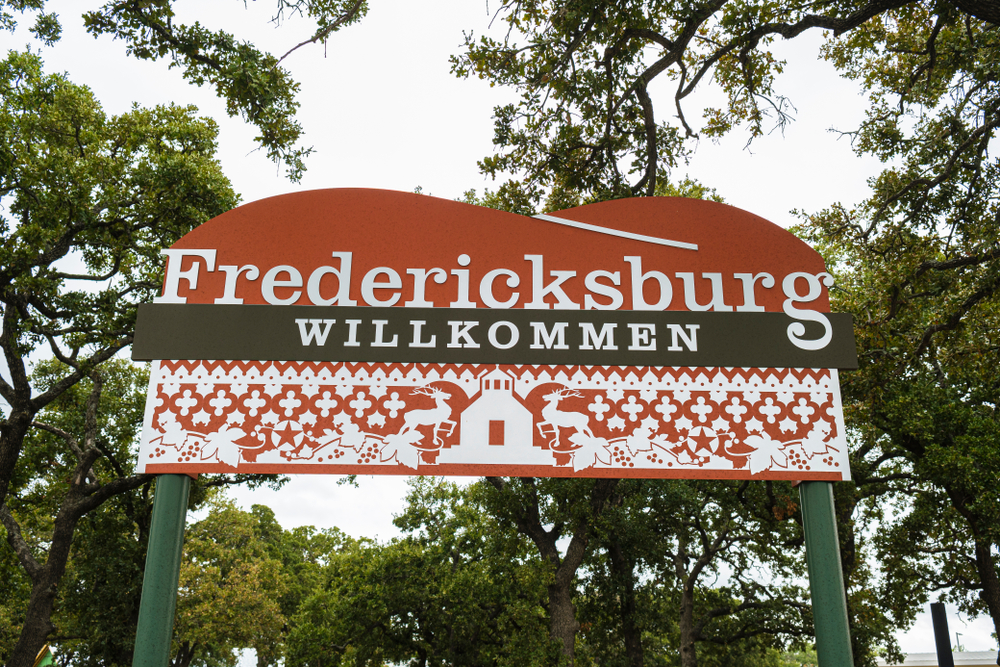 Shop Main Street
One of the best things to do in Fredericksburg is to shop on Main Street. Whether you're looking for a cute clothing boutique, a shop with tourist souvenirs, restaurants, or even a custom boot and hat-making shop, Main Street has it!
Find whacky gifts for your friends at the five and dime, Dooley's 5-10 & 25¢ Store, like a belly button duster; check out the ladies fashion in All Gussied Up; hunt through FarmHause Antiques for some vintage treasures; or just chill with the locals at The Auslander with a beer and authentic German food!
And if you can't find what you're looking for at one of these shops, there are so many more! Fredericksburg has a plethora of wonderful restaurants, antique stores, museums, boutiques, and more. You won't be bored perusing Main Street!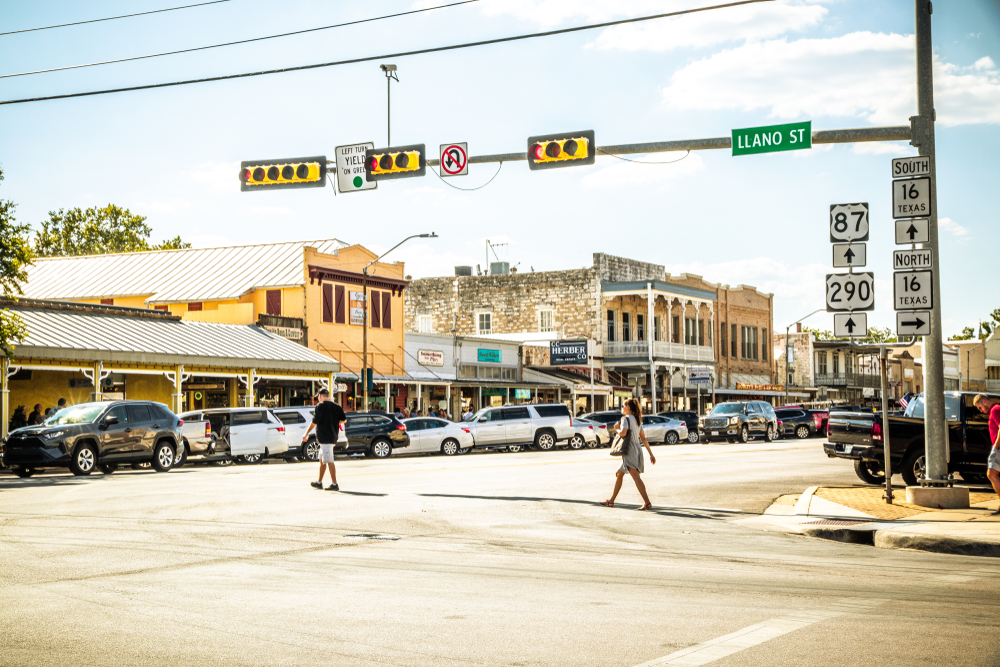 Walk through Wildseed Farms
Do you love wildflowers? In Central Texas, they grow all over the place. But sadly, they're usually somewhere to the side of the highway where you can't stop to look! Well, it's a good day for you, because if you're in Fredericksburg you must check out Wildseed Farms!
They are the largest wildflower farm still in production in America! They grow so many different varieties of flowers, from Red Corn Poppies to Rocket Larkspur, and Sunflowers to Cosmos, this farm is breathtaking in the magnitude of color and beauty.
You can take their walking trails leading throughout the farm and gaze at the gorgeous array of flowers, or you can look and then go get some refreshment at their Brewbonnet Biergarten. Relax with a cold beer or try their famous peach ice cream!
Whatever you choose to do while you're there, you will enjoy yourself. Wildseed Farms is one of the most fun things to do in Fredericksburg.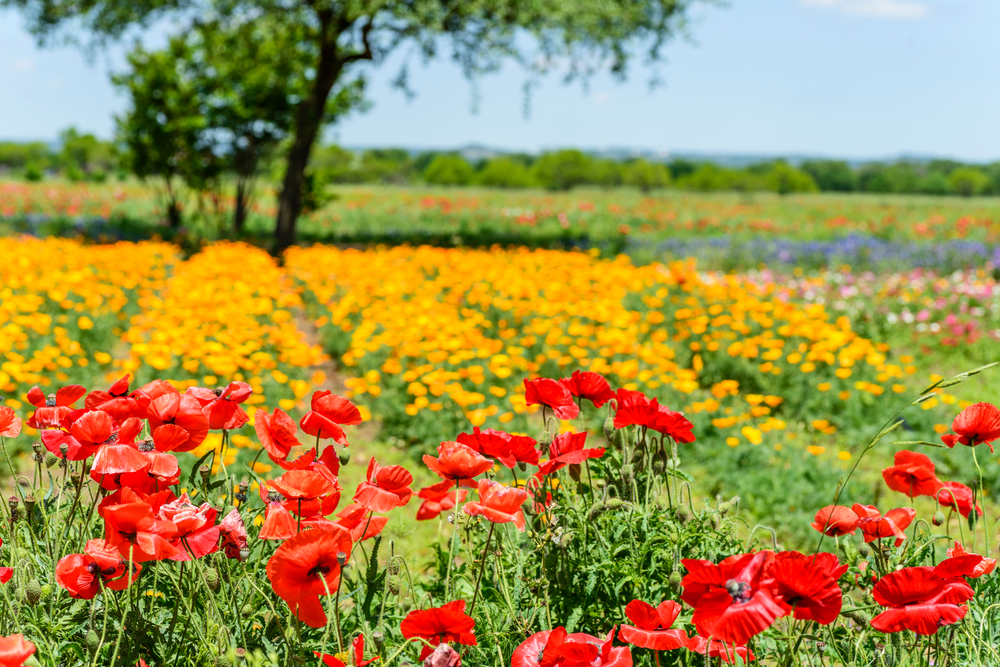 Wine Tasting
The Texas Hill Country is known for its wineries, so, of course, wine tasting must be on the list of things to do in Fredericksburg!
There are more wineries in Fredericksburg than you will probably want to go to, but that's great because it means your options are endless. You won't have to settle for a wine you don't care for, because for everyone that disappoints, you'll have so many others that will amaze you!
If you're not interested in finding the best of the best yourself, then you can join in on a wine tour and let the professionals handle the planning. Just relax and enjoy the ride!
In addition to wineries you can visit, there are events throughout the year that you won't want to miss. Perhaps you may even want to plan your entire Fredericksburg trip around these events. The most well-known of these is the Fredericksburg Food and Wine Fest. This takes place at the end of October, which is a very lovely time of year in Texas. So if you enjoy cooking, eating, drinking wine, or listening to live music, this is your festival!
This is not the only one though, Fredericksburg offers other events centered around wine and food, so take a look into that and plan accordingly!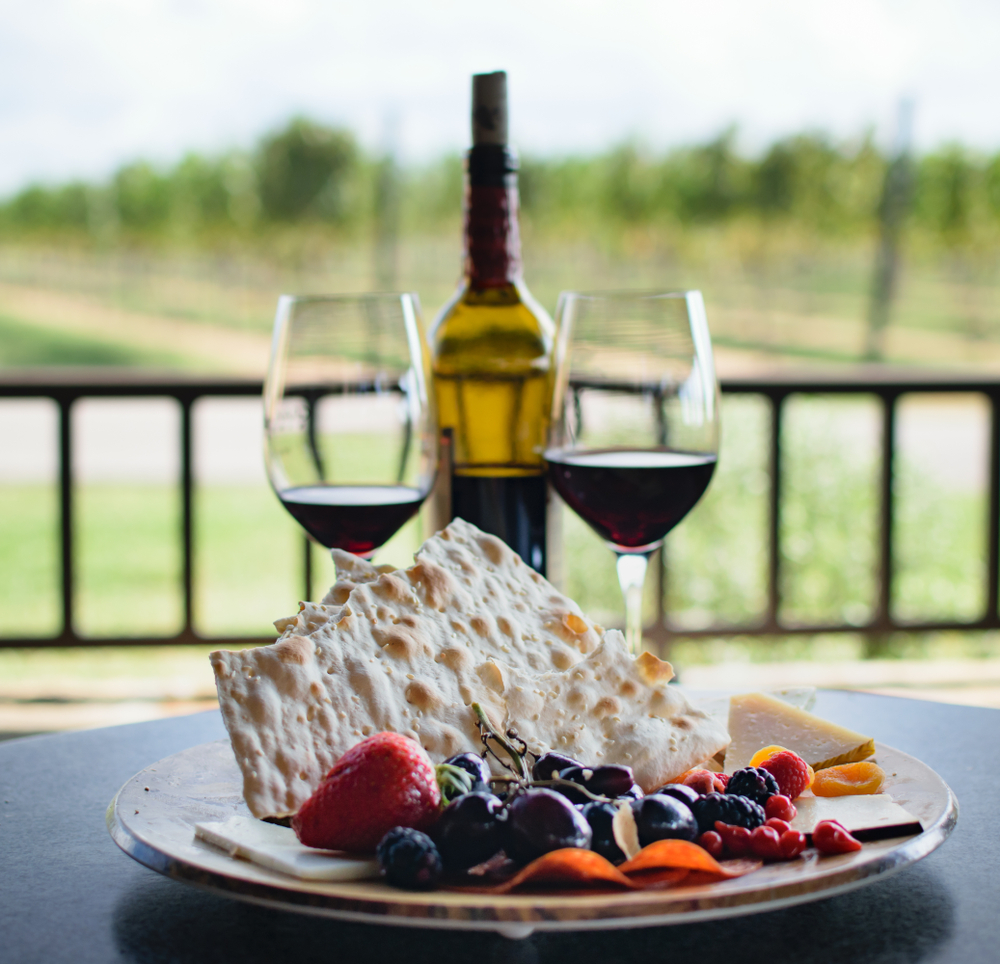 Eat at Rathskeller
In German, Rathskeller actually means restaurant in a basement, and that is exactly what this is! Built in the 1800's, the basement of this old hospital was converted into a restaurant and now they serve a wide variety of fine food.
From Bavarian schnitzel to chicken fried steak, whether you go there for breakfast, lunch, or dinner, you won't be disappointed in your meal!
Rathskeller is located in downtown Fredericksburg, Texas. You won't have to look far for this one because it's right there on Main Street with all the other shops you can check out, so if you're busy shopping Main Street, stop by for a bite to eat or a draught of beer. Don't forget to check out our list of the Best Restaurants In Fredericksburg!
Don't forget to add this to your list when planning what to do in Fredericksburg!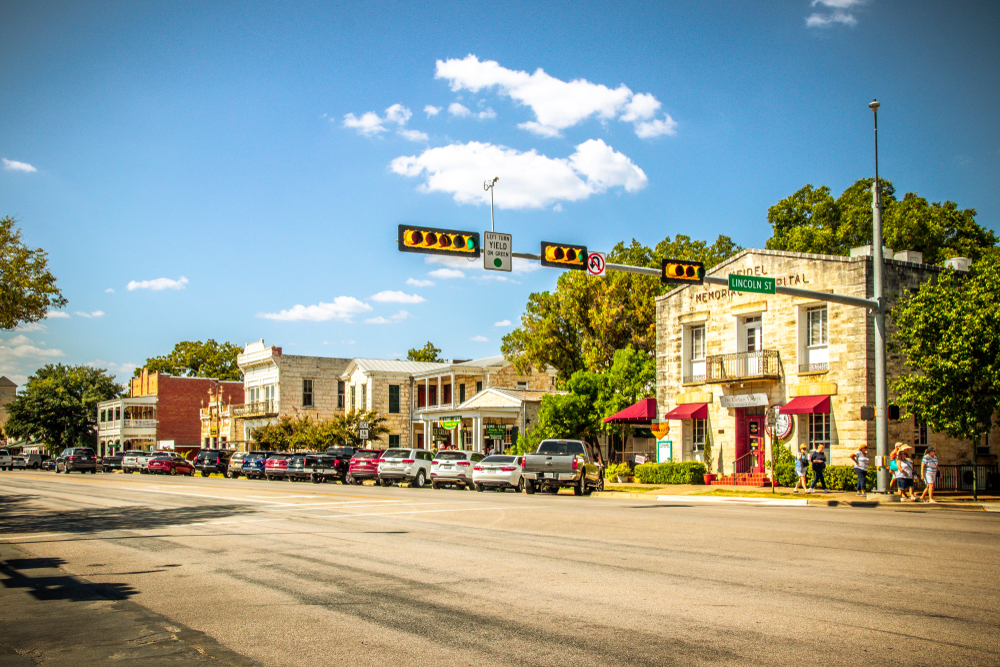 Visit Lyndon B. Johnson State Park
This living history farm is so interesting and sure to be a dream attraction for history and reenactment lovers! This farm focuses on the World War I period. Park rangers are stationed around the farm in period-appropriate garb to demonstrate what life was like during that time. From shearing the sheep to making the sausage, this historical site gives visitors a glimpse into the life of our ancestors from a century ago.
And if period reenactment doesn't interest you, explore their walking trails, take a look at their Texas longhorns and American Bison, or find their lovely creeks.
Still not impressed? Well, then you shouldn't miss out on the opportunity to swim in their Olympic sized swimming pool during the summer!
Whether swimming or watching sheep shearing is your cup of tea, this is one great Fredericksburg attraction.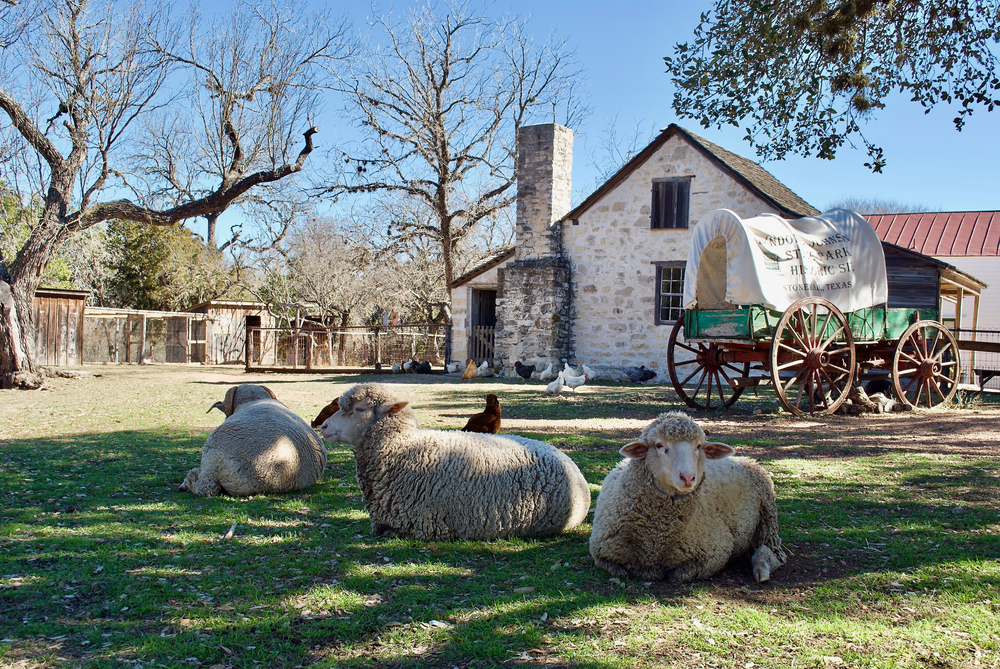 Christmas Celebrations in Fredericksburg
The picture does it no justice. The German Christmas pyramid below is 26 feet tall! And that's only one reason to take a look into Fredericksburg during Christmas time.
There are so many wonderful traditions in this sweet, little town. From the tree lighting before Christmas, a tradition President Johnson and his wife started, to swing dancing on New Year's Eve at the Hangar Hotel, you won't be disappointed in Fredericksburg during the winter season.
There's even Kinderfest for the little ones where they get to participate in Christmas time activities while Santa and his elves sneak to where the children left their stockings and fill them with an assortment of traditional German stocking fillers!
However old you are, there are so many fun things to do in Fredericksburg during this season that can suit your personal taste, and who knows, perhaps you'll start a new tradition yourself!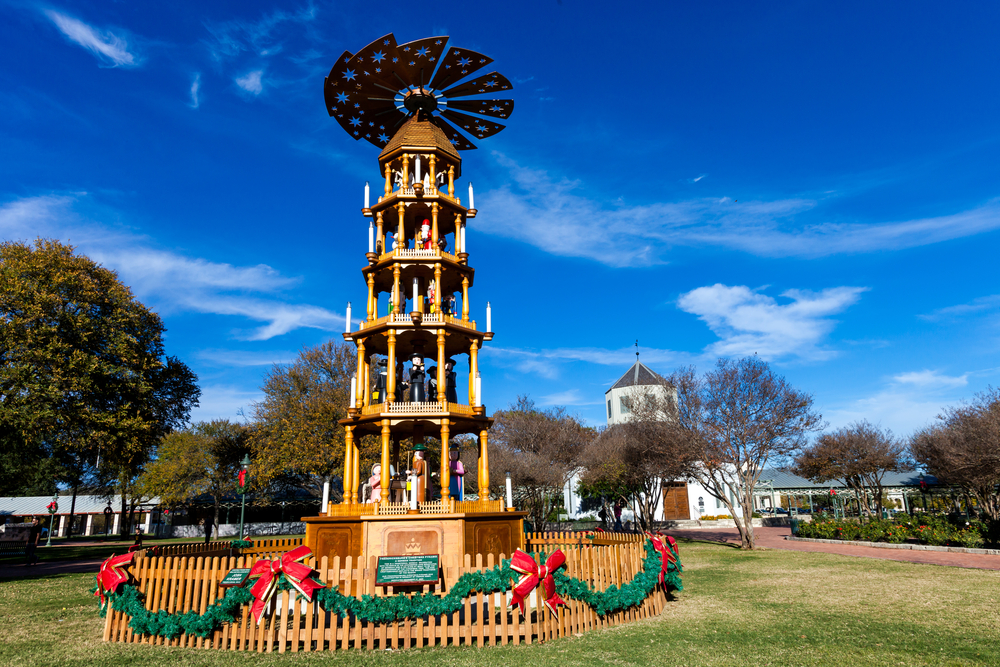 Have Fun at Eisbahn
Another Fredericksburg winter tradition is Eisbhan, a volunteer-run skating rink that opens after Thanksgiving and lasts until the New Year. All the families from the Heritage school participate in helping run Eisbhan.
This Fredericksburg attraction is quite popular and loads of fun. The whole family can enjoy spending time on the ice and getting to know more of the Fredericksburg community in the process.
In addition, part of the profit they make from selling all-day passes goes to the Boys and Girls Club of Fredericksburg, as well as Lifeline Foundation to support research on cystic fibrosis. They also contribute money to help pay tuition for families at Heritage School who need help.
So if you're thinking about a trip to Fredericksburg, but not sure what time of year to go, maybe this will be the deciding factor for you! Fredericksburg is wonderful during Christmas time!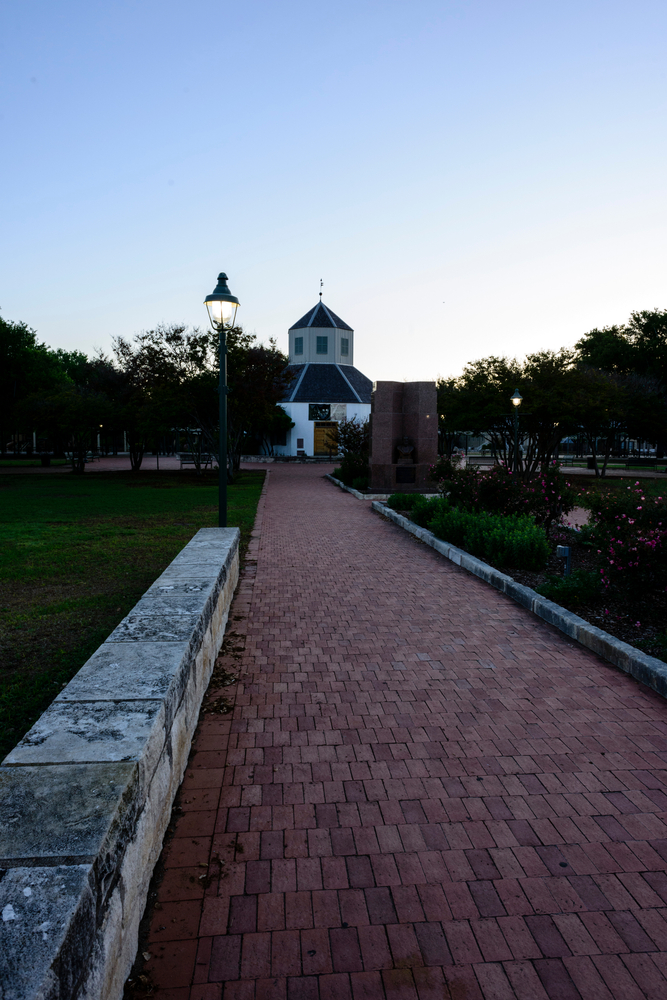 Stay a Night (or two!) in Town
Look, admit it. If you're going to get the full Fredericksburg experience, you're going to need to stay a night or two! So that's why one of the best things to do in Fredericksburg is staying the night.
There are so many housing options to choose from, whatever style best suits your interests! If you have a romantic sensibility, then perhaps you would like to stay at the 1891 Grape Arbor House. Besides the outside being lovely, the inside is decorated in the Victorian style, and it's within walking distance from Main Street!
Or maybe you would thrill at the idea of staying in the very same train car that Theodore Rosevelt traveled in? Then you better check out the 1894 Private Pullman Palace Car. If rustic is your style then Ada's Peach Street Hideaway is your dream come true! You can even find yourself a place in a German log cabin on 170 acres of land (and still close to Fredericksburg!).
Whatever your style, Fredericksburg can accommodate you.
Visit the National Museum of the Pacific War
Another Fredericksburg attraction for the history lovers out there is the National Museum of the Pacific War. This museum educates the public on matters of the Second World War in the Pacific. It is considered the 5th best history museum in the USA, so don't miss out on an opportunity of seeing it!
There are so many various things to do at the museum. From a museum scavenger hunt to an atomic bomb exhibit, the museum is sure to have something to interest everyone.
They even have youth programs and a symposium where highly regarded historians will lecture about the Pacific War.
Whether you are a hard-core history lover or someone who would like to know more about America's past, this is definitely a place you want to explore!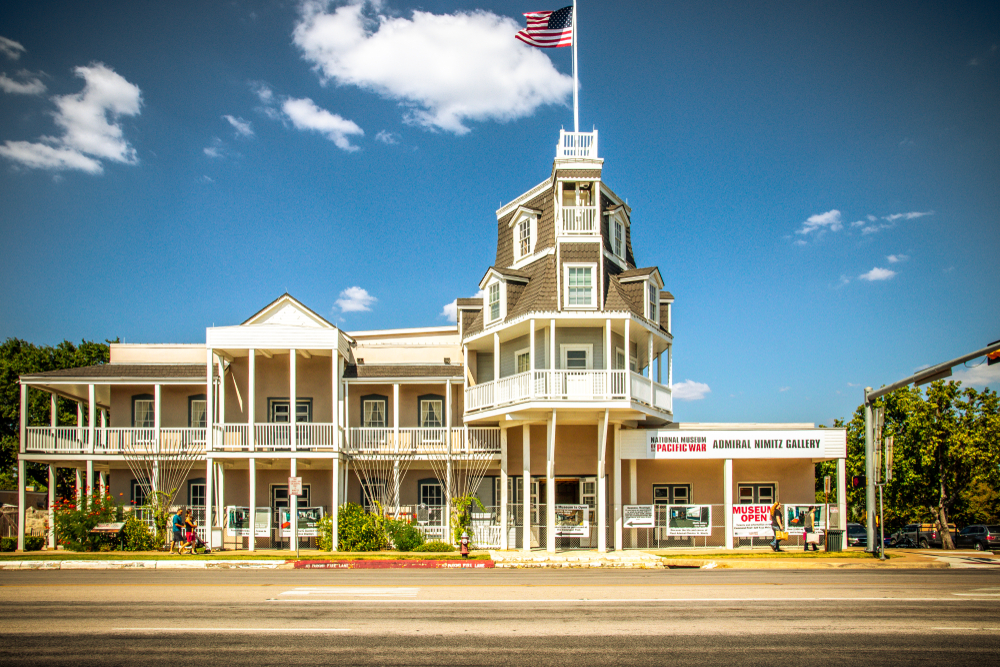 German Food
One of the very best things to do in Fredericksburg is to…you guessed it! Eat German food!
While everyone knows about the Rathskeller restaurant, and for good reason, if you want authentic German food to die for, the locals will tell you that The Auslander is the place to go!
Or if you need some other options, Der Lindenbaum is fantastic too. The name means The Linden Tree. Sound cozy and welcoming? It is! And the food is scrumptious!
Alright, maybe the family is split. Some of you want to get some delicious, authentic German food, but the others are saying, "Schnitzel? No thanks!" Well, fear not! No coin toss or boxing match will be necessary to settle this one. Cultures Grill and Bar not only serves some pretty great German food but Mexican AND American cuisine as well! Cultures is family-owned and located right on Main Street.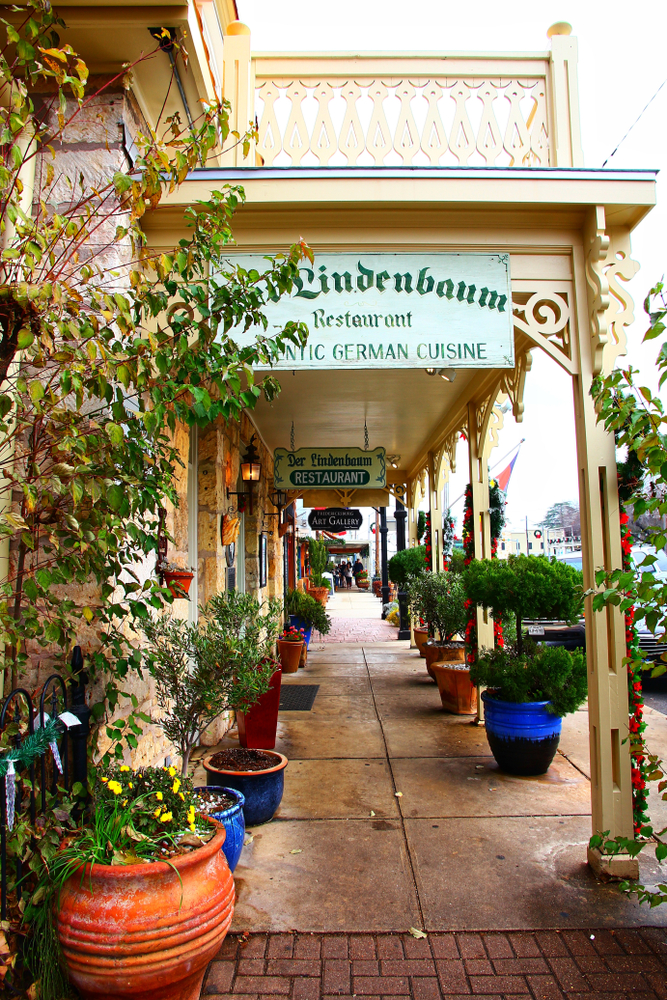 Enjoy a lively concert at the Luckenbach Outpost
"Everybody's Somebody in Luckenbach!" At the venerable trading post, established in 1849, you can get yourself the world-famous shirt with that Luckenbach slogan on it. Grab a beer at the bar and enjoy the live music at the Luckenbach Outpost (are you noticing a trend with the beer in this German town yet??).
Besides attending live concerts at Luckenbach, you can have a blast by dancing the night away on their historic dance floor.
And if you work up an appetite, then they've got everything from a pickle on a stick, to pulled pork, to fried cheesecake to satisfy your hunger!
Luckenbach has so much going on that it easily makes it onto the list of best things to do in Fredericksburg.
Luckenbach Outpost is only 10 minutes from downtown Fredericksburg. So if you're trying to find a fun way to spend your evening, look into what they've got going on over at Luckenbach!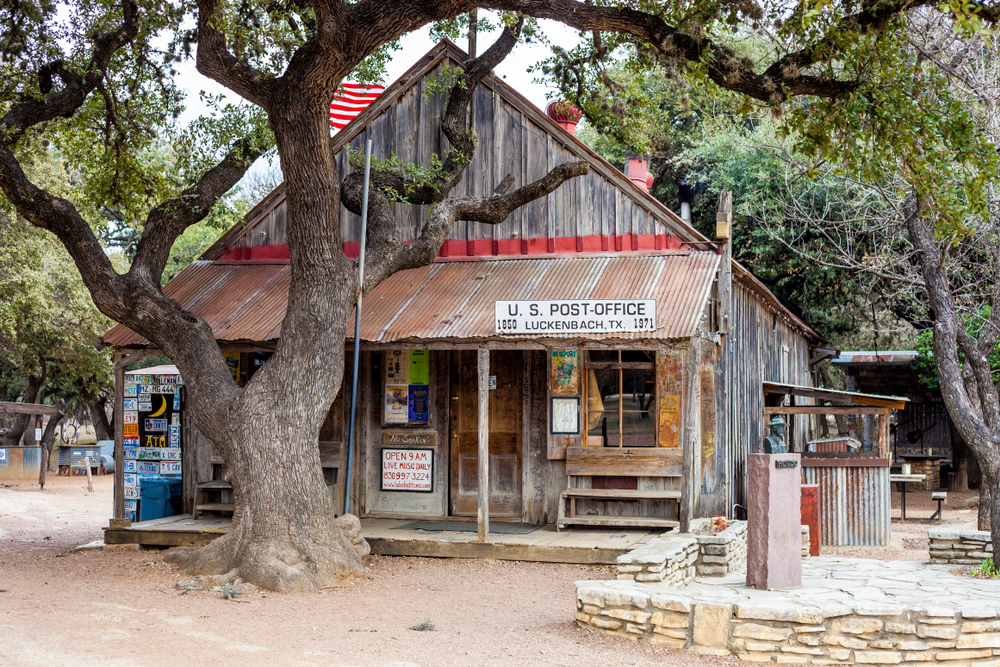 Enchanted Rock
This strange rock formation is a fun hike and well worth the effort for the INCREDIBLE view from the top!
So if you are a nature lover wondering what to do in Fredericksburg (besides visiting Wildseed Farms of course!), this is definitely your go-to option.
Insider tip: don't hike this in the summer if you can help it (unless you do great in hot weather)! The rock really heats up and it makes the trek very strenuous, but if you hike it during cooler weather, the breeze provides a refreshing boost to get you through the hike. And if you don't think you can hike the summit trail at all, you can always walk around the base of the rock instead.
Don't forget to take plenty of water with you, and a camera, because you will absolutely want to take lots of pictures of the stunning views and the intriguing Texas hill-country nature along the way.
If you live as close as Austin, this can be only a day trip for you! You can also find Enchanted Rock on our list of 17 Best Day Trips From Austin.
Old Tunnel State Park, Fredericksburg, TX
Are you up for an adventure? This railroad tunnel, long ago deserted by trains, has since been made the home of a countless number of…bats! Mexican free-tailed bats to be exact! Every evening you can watch millions of bats surge out of their dark home and into the night for their dinner.
But not only is this state park a home of bats and an attraction for those with the nerve to watch them fly in droves at night, it's also a great place for nature lovers of any kind! The bats are not the only fun aspect of this Old Tunnel.
Instead, you can walk their nature trail (during the day and away from bats!) and keep your eyes pealed for the wildlife in that area. This is definitely a good option if you're wondering what to do in Fredericksburg.