Are you looking for the best things to do in Wimberley Texas? Then you've come to the right place! Wimberley is easily one of the cutest small towns in Texas. Travel Holiday Magazine even named this cute Texas Hill Country town one of 'America's Ten Best Small Towns'. You can find Wimberley about 45 minutes south of Austin. It's a great option if you're looking for a fun day trip from Austin.
Don't let the fact that Wimberley is a small town fool you though. There are plenty of fun things to do in Wimberley! The town and its residents value a more relaxed way of life. Things move a bit slower and there isn't a ton of hustle and bustle. Instead, you'll find a charming and peaceful Texas vacation when you visit. It is truly one of the cutest towns in Texas Hill Country!
Since it is close to Austin and San Marcos, there are also a lot of things to do around Wimberley. So, not everything on this list will be right in town, but everything is very close. This list is great if you find yourself wondering what to do in Wimberley and coming up short. There is everything from beautiful public parks, cool swimming holes, wineries, art galleries, and even live performances.
Let's take a look at the 14 best things to do in Wimberley Texas that you definitely don't want to miss!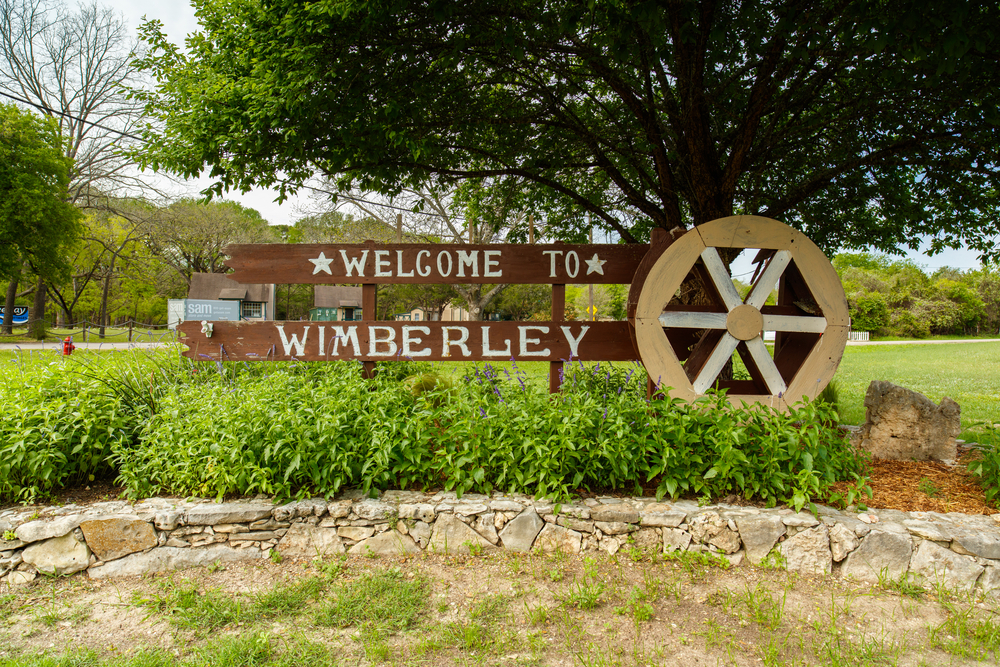 14 Best Things To Do In Wimberley TX You Shouldn't Miss
The Blue Hole Regional Park
Wimberley is actually close to several popular Texas swimming holes. One of those is the Blue Hole at the Blue Hole Regional Park. If you're planning on checking out this fun Wimberley attraction, you'll need to visit between May and September. It is a seasonal park, mostly because everyone comes for the swimming hole, which does get pretty cold in the fall and winter months. You can visit the park at any time, but if you want to use the swimming hole, you'll need to get a reservation.
Besides the swimming hole, there are tons of other things to do in Wimberley's Blue Hole Regional Park. The park is over 126 acres and is full of different areas for activities. There are about five miles of trails, picnic areas, pavilions, volleyball courts, and basketball courts. You can rent out certain pavilions or picnic areas if you are interested in getting a big group together. But you'll still need to reserve a time slot for the swimming hole if you want to go for a dip.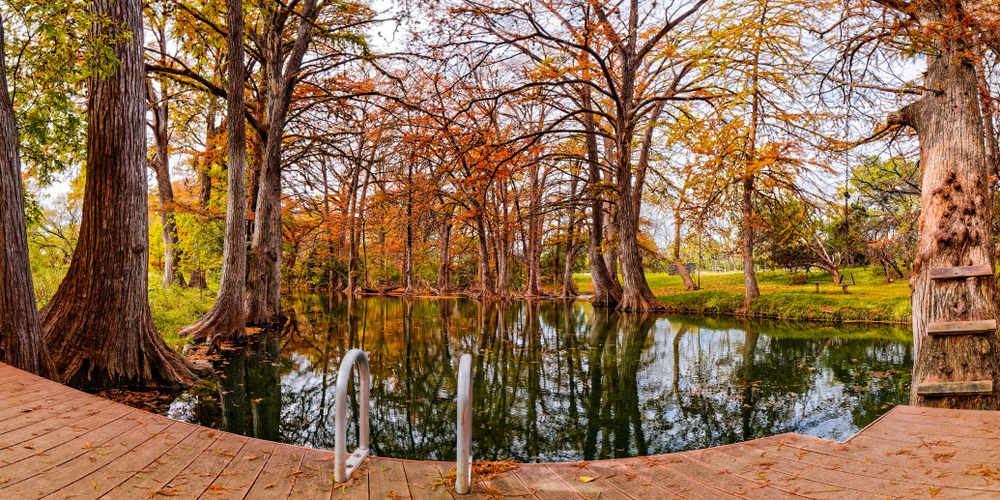 Los Olivos Market
One of the best places to go in Wimberley is the Los Olivos Market. The Lost Olivos Market is located in the heart of Wimberley's charming downtown district and center square. Inside, you'll find a blend of the classic European market atmosphere and Texas hospitality. They offer a large selection of wines, beers, and gourmet foods.
They have locally sourced wines and beers as well as popular European wines and beers. You'll also find a mixture of locally sourced and European specialty and gourmet foods. Some of them you can only find at Los Olivos Market. This is how they achieve a charming fusion of European and Texan hospitality. You can also sample the wine, beer, and food items while you're there. They have a small patio you can relax on and enjoy your selections as well.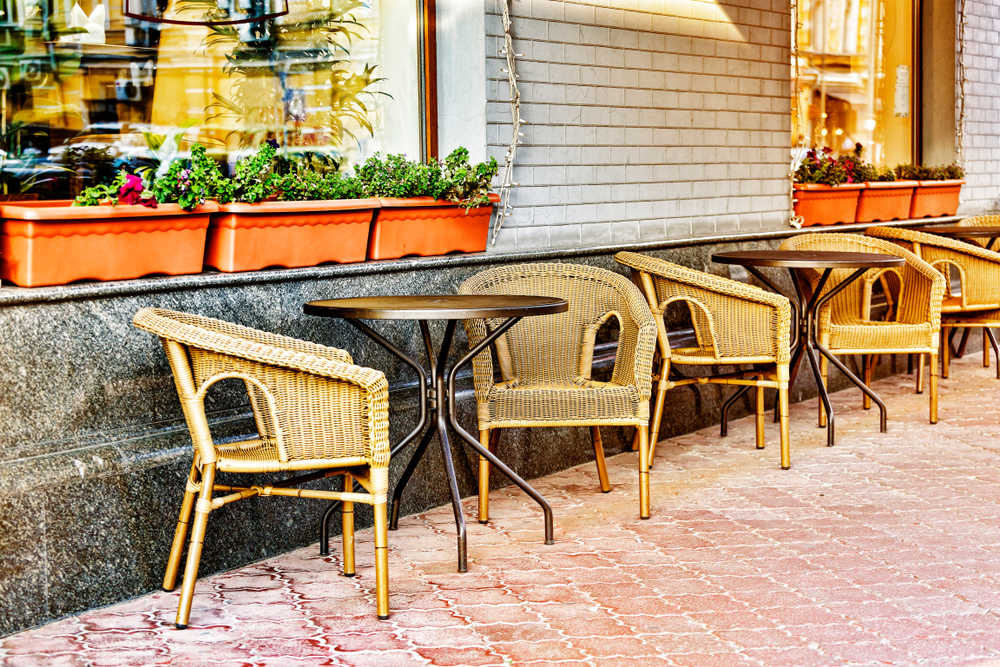 Old Baldy Park
Old Baldy Park is Wimberley's newest city park and it's definitely one of the best things to do in Wimberley Texas. The land became a city park in 2015 after residents funded a campaign to buy the land to save it from development. Old Baldy Park is a pretty simple park and there isn't a whole lot to it.
But the reason the residents of Wimberley protected it was for the views. To get stunning views of the Wimberley Valley and the Frio River Canyon, you'll need to take a steep hike. There are 218 rock steps that guide you up the steep incline to the lookout point. Even though it is a lot of steps, it is still only about half a mile long, just steep. So keep that in mind if you'd like to see the views from Old Baldy Park.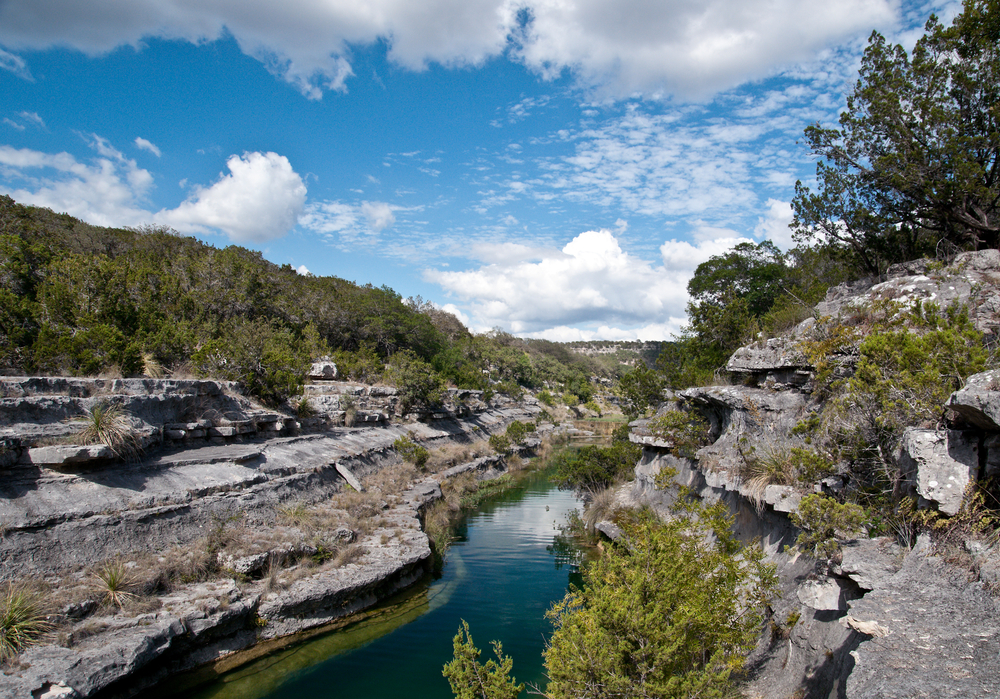 Visit A Dance Hall
If you've ever wanted to experience a Texas Honky Tonk or dance hall, Wimberley is the place to do it. Not all of them are right in the city, but within 50 miles, there are 11 different dance halls near Wimberley. These aren't just 11 random dance halls. They are actually 11 of some of the best dance halls full of different things to do near Wimberley. They often have theme nights, large Honky Tonks, and other events.
Of the 11, two are also the oldest dance halls in Texas, Twin Sisters Dance Hall, and Gruene Hall. Both are about 20 miles outside of Wimberley, and there are a few that are even closer. But if you want to see an 'Old Western' style dance hall, Gruene Hall is the longest operating, but not the oldest. It first opened in 1878 and has been hosting dance nights and Honky Tonks since then. The oldest is Twin Sisters, which was opened in 1870. Both are great places to go in Wimberley if you're looking for a fun night out.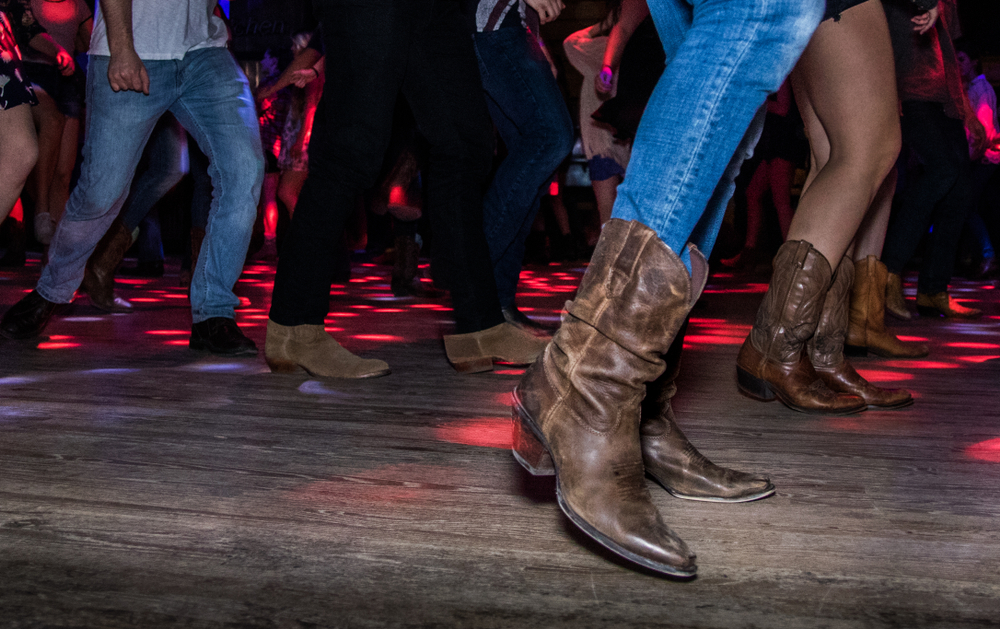 Pitzer's Fine Arts
You can admire or purchase fine art in Wimberley at Pitzer's Fine Arts. Pitzer's has been selling fine art since 1978. In their collection, you'll find plenty of nationally acclaimed artists. Most, if not all of the artists on display in Pitzer's are still living, so they do have a rotating inventory of new items by the artists. Even if you're not looking to purchase any art, you can still tour the shop and admire the pieces.
They also have a courtyard and patio garden where you'll find large sculptures. Since they have been open for over 40 years, Pitzer's has become a bit of a Wimberley icon. The artists are almost all from the American southwest and west. So the artworks often depict desert landscapes, cowboys, Native American life, and more. But they truly have a little something for everyone to enjoy and admire.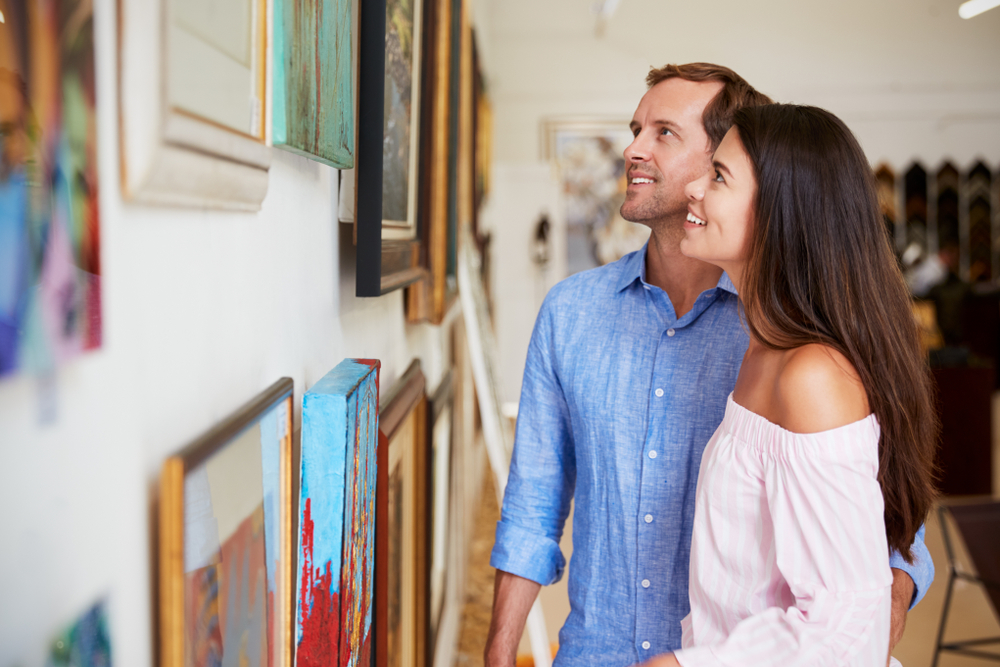 Wimberley Zipline Adventure
One of the most fun things to do in Wimberley is an afternoon spent at Wimberley Zipline Adventure. Wimberley Zipline Adventure is a beautiful park full of different trails and zipline routes. You'll need to reserve your zipline adventure ahead of time. So make sure to plan for that if this is one of the Wimberley attractions that looks interesting to you.
You can expect your tour to last about an hour and a half to two hours. You'll walk different trails which collect the ten different zipline courses to each other. The ziplines range in length from 150 feet to 900 feet and some of them are over 100 feet above hills and canyons in Wimberley Valley. You don't need any prior experience to enjoy the ziplines and there is a team of trained guides to help you along the way. It's easily one of the best things to do in Wimberley.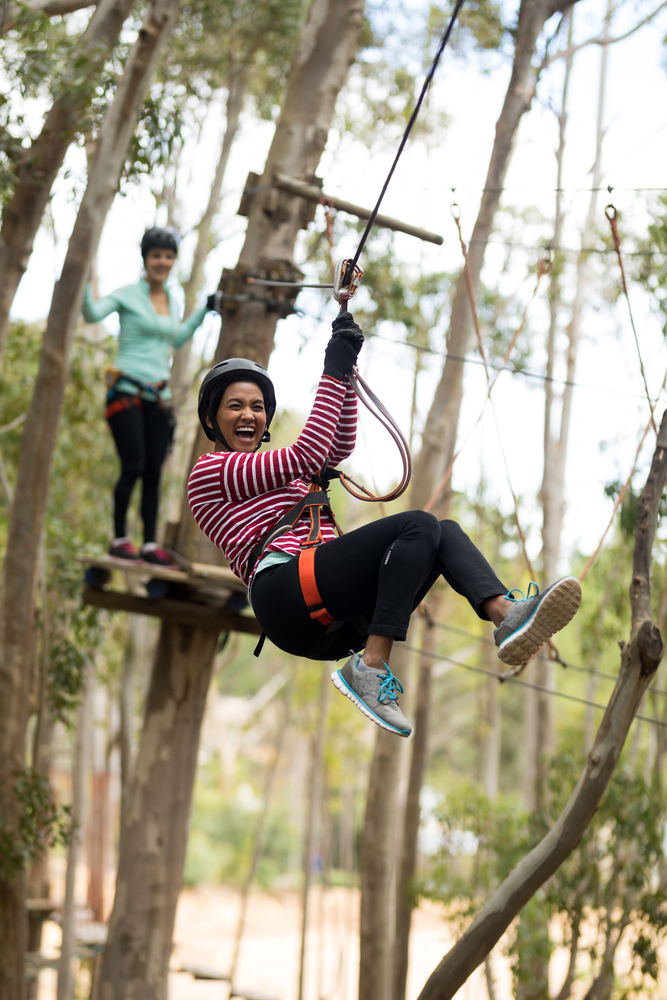 Bella Vista Ranch
Believe it or not, you can find an Italian-inspired olive orchard in Texas. The Bella Vista Ranch started in 1998 with just a few olive trees, mostly as an experiment. The soil in this area of Texas is very similar to the kind you can find in much of the Mediterranean, so the ranch's owners thought they'd try growing olives. It quickly became apparent that Wimberley Texas was a great place to grow olives.
Since 1998, the Bella Vista Ranch has added a retail store and its own olive pressing facility, known as a 'frantoio'. The olives get pressed every fall, so that is when you can find the 'freshest' olive oil. You can tour the facility, sample their different olive oils, and they also have gourmet foods to try and purchase. The ranch also has a small selection of vineyards. The grapes from these vineyards are then sent to different Texas Hill Country wineries to help them make delicious local wines. It's one of the coolest places to go in Wimberley.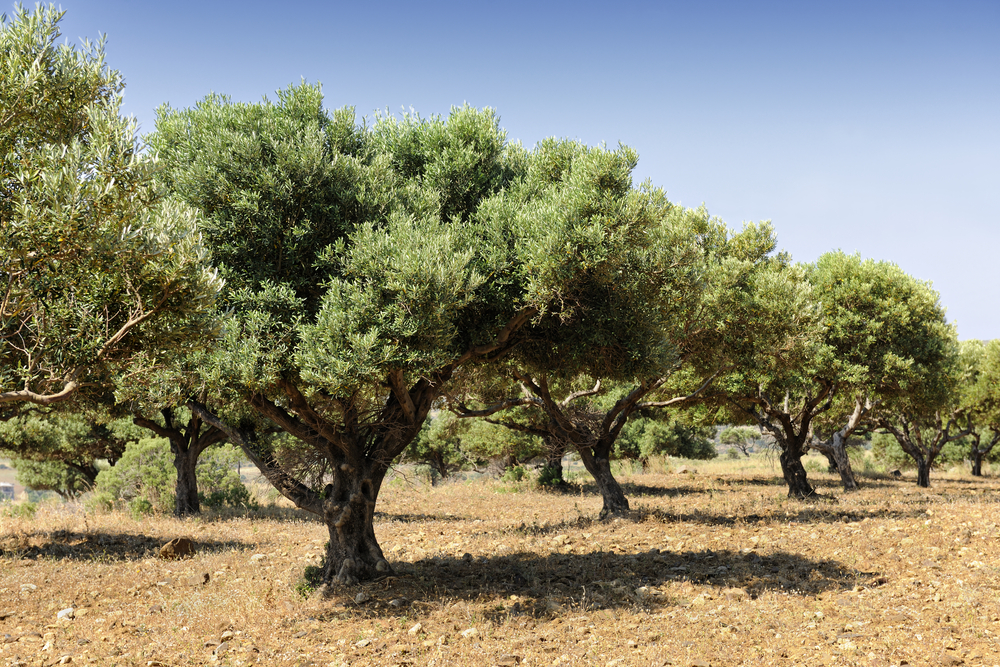 Visit A Replica Pioneer Town
One of the coolest things to do near Wimberley is The Pioneer Town. It is part of the 7A Ranch in Wimberley, which is a small family resort. The Pioneer Town is typically open every day. However, some of the buildings and shops are only open seasonally. So you'll want to check the schedule if there are any spots in particular that you want to make sure you get a chance to see.
Within the replica town, there are a few buildings and shops. It is made to resemble a western pioneer town in the 1880s. There is a saloon, an ice cream parlor, an arcade, and an opera house. One of the most popular things to see in Pioneer Town is the house made entirely of glass bottles. When the light hits it from the outside, you're treated to a beautiful colorful display inside. You can also visit the Cowboy Museum and pay $1 to take your picture riding a massive jackalope. It's a really fun Wimberely attraction that is a little bit more unique.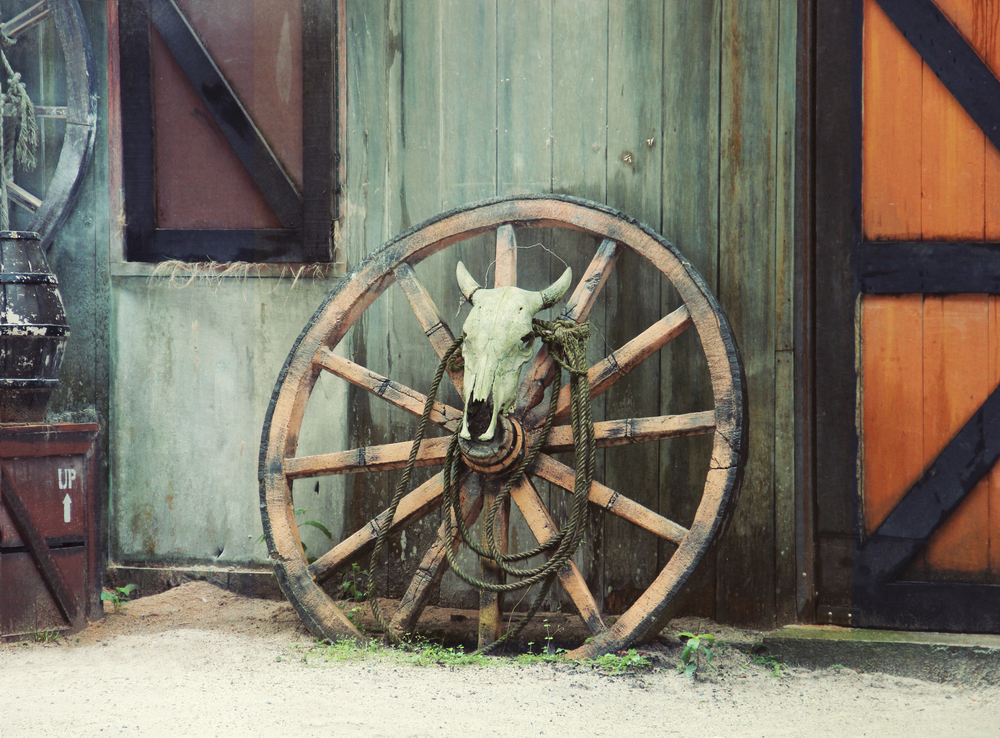 Jacob's Well
If you're looking for a perfect Texas oasis, spend some time at Jacob's Well. Jacob's Well is a great way to spend an afternoon or even the whole day. It's a wonderful Texas swimming hole and is actually the second-largest fully submerged cave in Texas. Jacob's Well is located on an 81-acre natural area that does have some hiking trails along with the well. It is about 10 minutes outside of Wimberley and has a Wimberley address.
You do need to pay and reserve a timeslot if you want to go swimming at the well. The well is fed by a natural spring, and the water temperature typically stays around 68 degrees. This is very refreshing on a hot summer day! The well is open seasonally from May – September. When you reserve a timeslot, you'll have two hours to enjoy swimming within the well. If you just want to hike the area, you don't need a reservation. It's one of the most popular tourist attractions in Wimberley and for a good reason!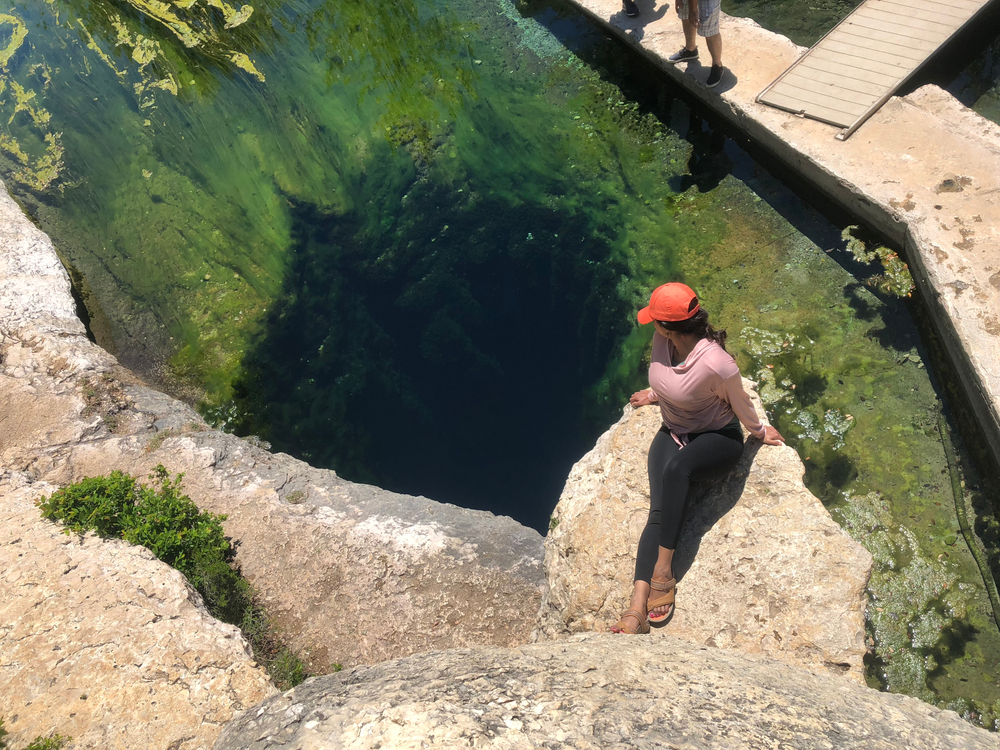 Cypress Creek Reserve
After a day spent at Jacob's Well, head down the road just a bit and explore Cypress Creek Reserve. Cypress Creek Reserve is a rum distillery. It is family-owned and operated and opened in Wimberley in the early 2000s and has become a favorite stop for those looking for things to do around Wimberley.
They currently have three different types of rum that they make at Cypress Creek Reserve. You can sample their Crystal Rum, Vanilla Rum, or their Single Barrel Aged Rum. Each of the rums requires a different distilling and aging process. While you're there, you can learn more about Cypress Creek's distilling process. They also have an outdoor patio that is nestled in the trees and looks out on a beautiful landscape with Cypress Creek running through it.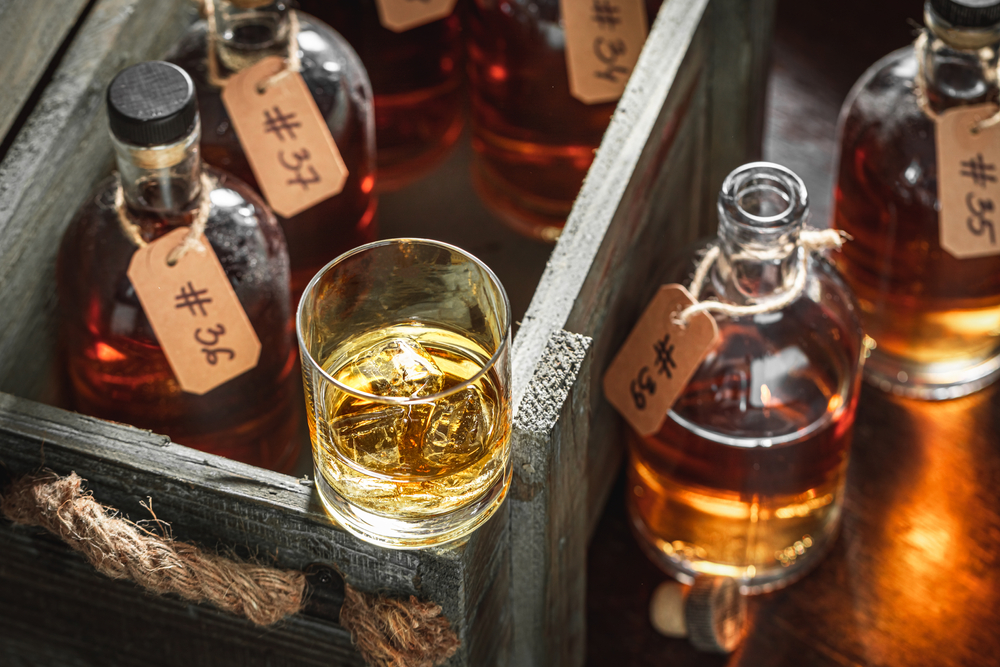 Devil's Backbone Scenic Drive
We suggest spending a few hours taking the Devil's Backbone Scenic Drive if you want to see some beautiful views of the Texas Hill Country. The drive is a large loop that is about 51 miles long and passes right through Wimberley. If you do the full loop, which we highly suggest doing, it should take a little under an hour and a half, without stops. There are a few places you'll probably want to stop though. The views are gorgeous as you drive through the hills and valleys.
You may want to make a whole day of it too. Along the way, you'll pass Canyon Lake State Park, the Devil's Backbone Overlook, the Old Blanco Courthouse, and Blanco State Park. At both of the parks, you can go hiking. At Canyon Lake, you can also enjoy watersports like boating and swimming. When you pass through Wimberley, you can grab a bite to eat before finishing the full loop. It's one of the best things to do around Wimberley if you want to fully experience the beauty of Texas Hill Country.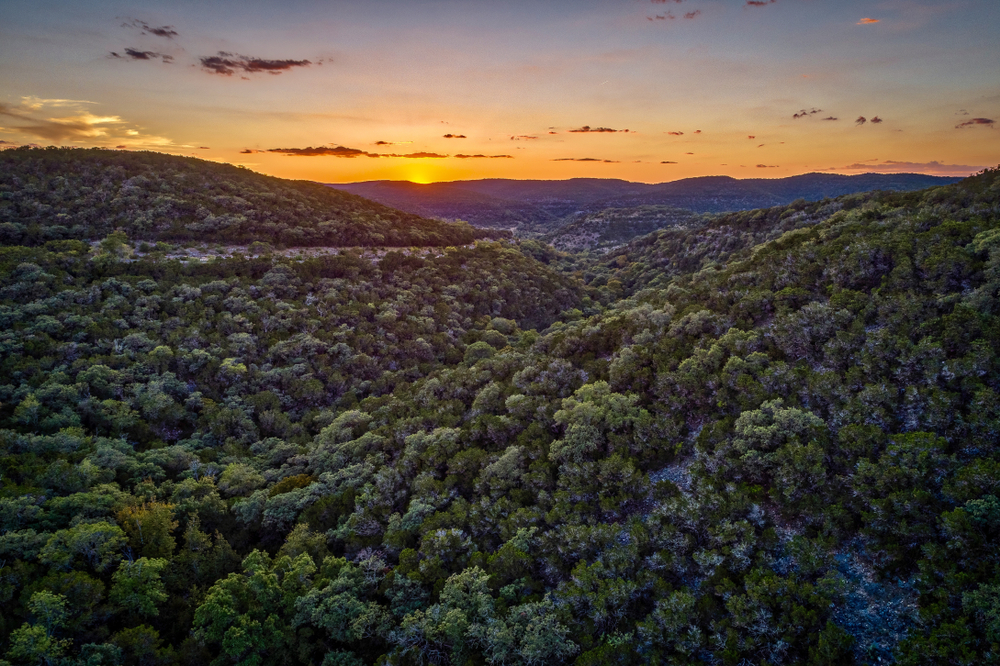 Cypress Falls Swimming Hole
At the Cypress Falls Lodge, you'll find one of the best places to go in Wimberley. The Cypress Falls Lodge also has the man-made Cypress Falls Swimming Hole. It may not be as well-known as Blue Hole or Jacob's Well, but it's just as pretty. Part of its charm is that it's not as crowded. When locals want to take a cool and refreshing dip but avoid the crowds of the more popular tourist attractions in Wimberley, they go to Cypress Falls.
There is a fee to enjoy the swimming hole, and it's based on age. You'll get a wristband to wear while you're at the swimming hole. So unlike Blue Hole and Jacob's Well, you can swim all day. You don't have to choose or reserve a time slot to enjoy swimming. Because the swimming hole is located on the property of a lodge, there is also a snack and drink stand where you can purchase alcoholic drinks and light bites. Cypress Falls Swimming Hole is easily one of the most fun things to do in Wimberley.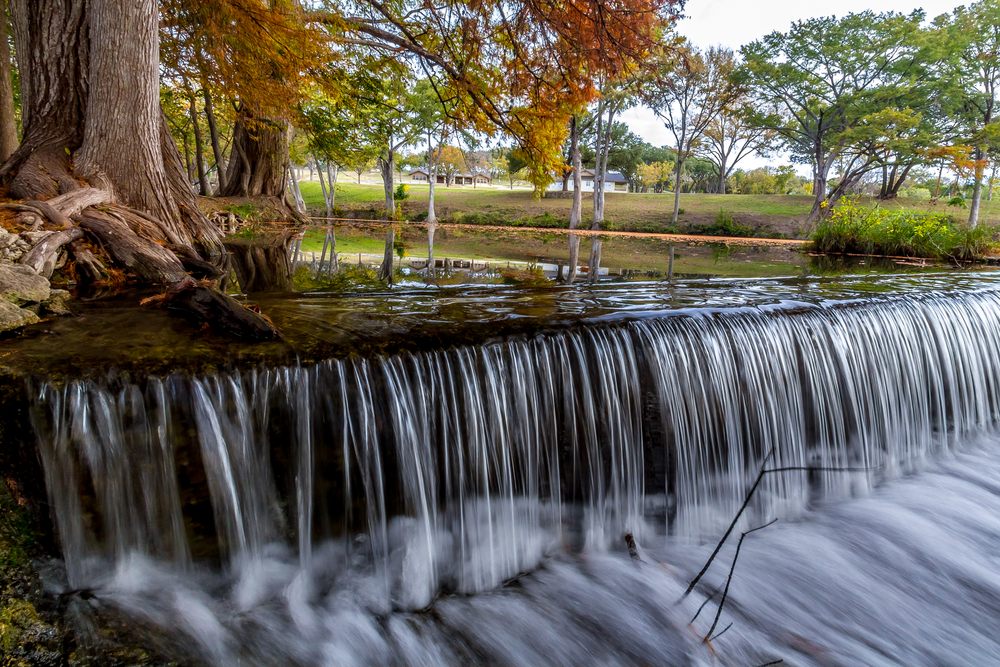 Taste Of The Hills Wine Tour
There are quite a few wineries in the Texas Hill Country, and Wimberley is home to a few of them. Taste of the Hills Wine Tour is based in Wimberley and is one of the best things to do in Wimberley. They offer several different wine tours and all of them begin in Wimberley. You can easily find a tour that fits your budget and itinerary.
Their two most popular tours start at around $145 per person. On the tour, you'll stop and tour 2-3 different wineries in the Wimberley area. You'll be able to sample the wines, tour the vineyard, and learn about the wineries from dedicated tour guides. While you travel between the wineries, you'll travel in a comfortable bus or van and get to enjoy stunning panoramic views of the Texas Hill Country.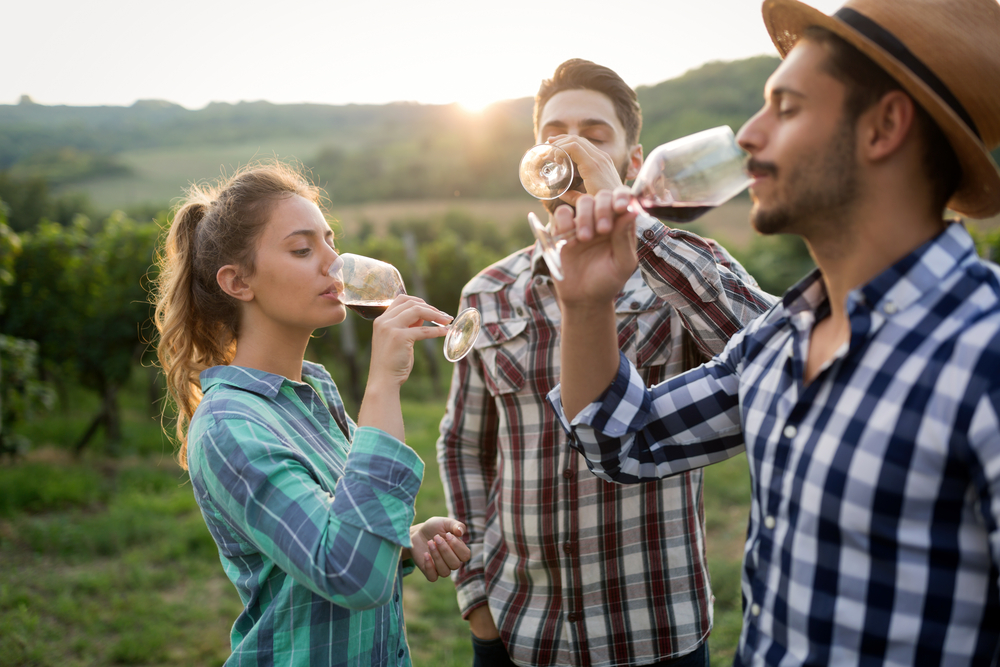 See A Performance By The Wimberley Players
Wimberley may be a small town, but they still have a lively arts scene. If you love live performances, like plays and musicals, we suggest catching a performance by the Wimberley Players. The Wimberley Players have a rotating schedule of plays and musicals they perform throughout the week. When there isn't a live performance, the theater has discounted movies.
Not only is a show by the Wimberley Players a fun experience, but it's also relatively inexpensive. Tickets for plays and musicals are around $3 per person. For the discounted movie nights or live outdoor concerts, you can expect to pay about $2 per person. The performers are extremely talented and it's a really budget-friendly Wimberley attraction, especially if you're visiting with a large group. Make sure you check their performance schedule to see what the Wimberley Players are performing during your visit!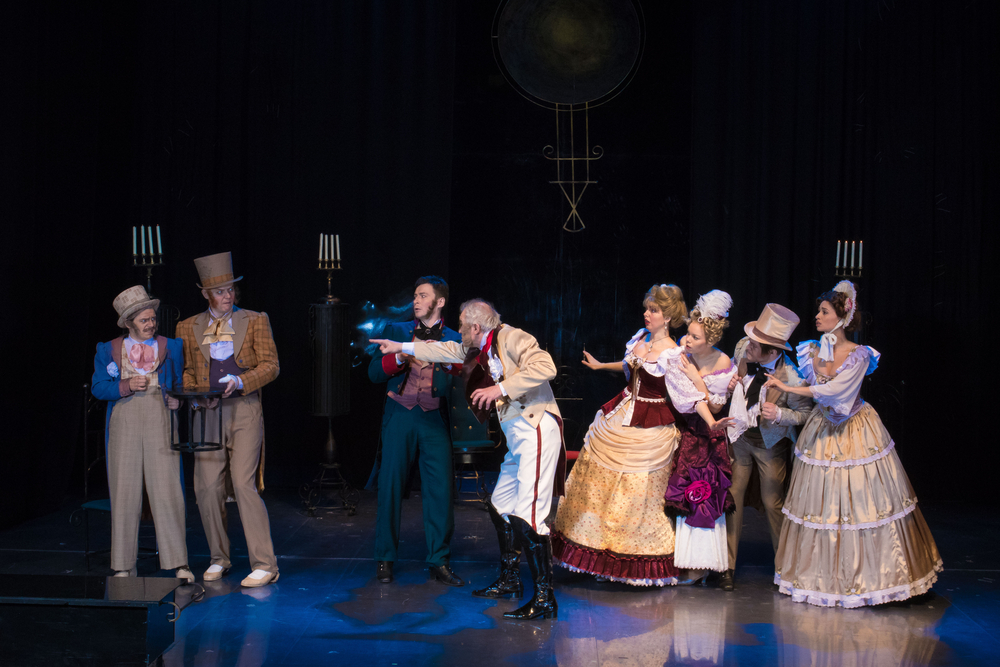 There are so many things to do near Wimberley and in Wimberley. From gorgeous art, unique farms, refreshing and mesmerizing swimming holes, and so much more. That's what makes it a great option for day trips or weekend getaways in Texas. Even if you just stop by and your way to San Antonio or Austin, we think you'll definitely enjoy trying one of these fun things to do in Wimberley.