Visiting Jacob's Well is truly the perfect Texas Oasis!
Adding this to your vacation to-do list or simply stopping by for a few hours ensures you can add a little relaxation to any of your trips. Jacob's Well is the second-largest fully submerged cave in Texas and its natural areas sits on over of 81 acres. It is truly one of the best swimming holes in Texas!
This artesian spring releases thousands of gallons of water a day, making it the perfect place to explore, swim, float, and just relax! From hiking to camping or just enjoying the water itself, you are bound to love your time at Jacob's Well, so make sure to visit!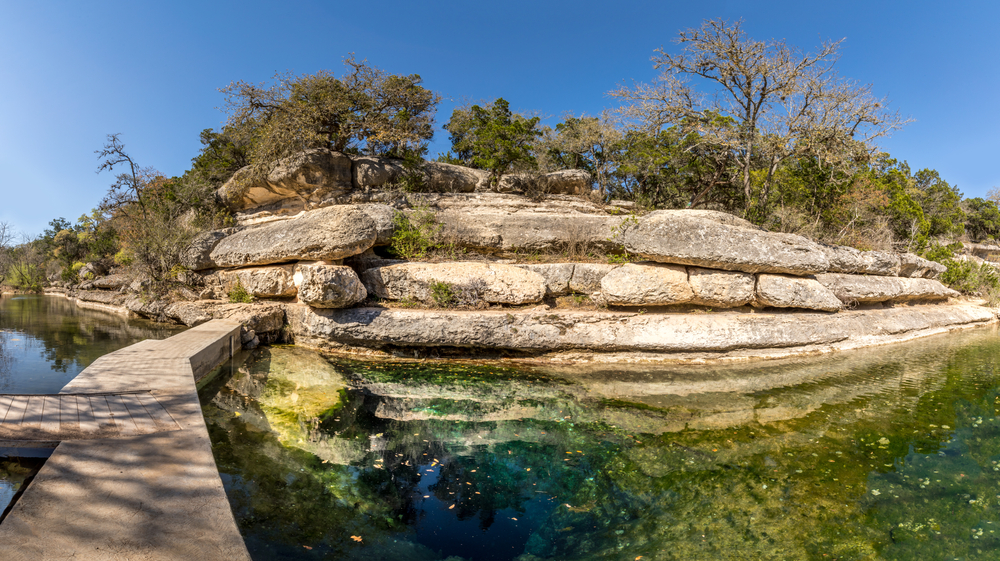 What is Jacob's Well Natural Area?
As mentioned earlier, Jacob's Well Natural Area covers over 81 acres and is a natural spring in Texas that releases thousands of gallons of water a day. The well itself is the second-largest submerged cave in Texas.
With the deepest part of the cavern system reaching 140 feet, these caverns are fun to explore and are extensive! This lovely ecological resource is the most significant spring in Texas Hill Country, and in combination with its surrounding vegetation, visitors of all ages come to witness its enchanting beauty.
From recreational areas, educational opportunities and more, this flowing karstic spring is a wonderful ecological resource. Jacob's Well is truly a part of the Wimberley experience and is the perfect place to swim, observe, take photos, hike, and have a picnic!
Where is Jacob's Well Located?
The location of Jacob's Well is quite easy to get to. The Natural Area is only 10 minutes from the city of Wimberley, Texas. If you simply put Jacob's Well Natural Area into your GPS you can get there easily!
However, if you are looking for specific directions to Jacob's Well, the entrance is located at 1699 Mt. Sharp Rd. Wimberely, Texas 78676.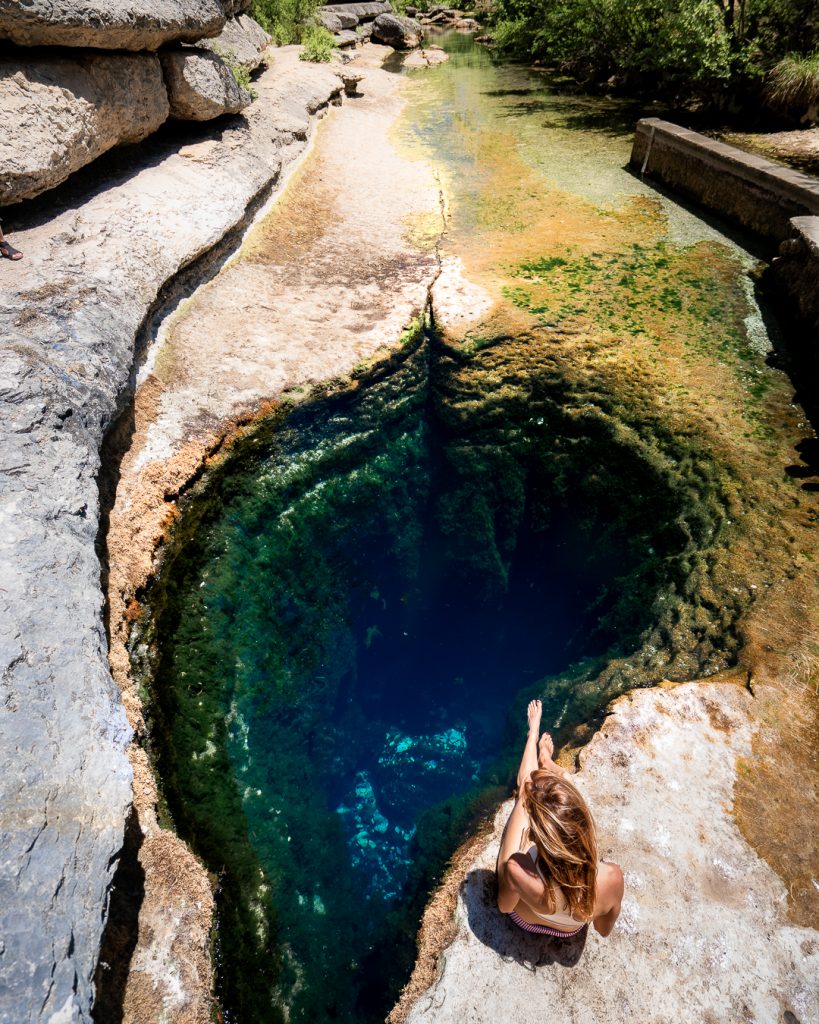 How much Does it Cost to Visit Jacob's Well?
There are a few different fees you should be aware of for when you visit Jacob's Well, especially if you are planning on swimming there! For adults, it is $9.00 a person to swim, but if you are a Hays County Resident, it only costs $5.00 to get in. But make sure to bring your photo ID to prove you are a resident!
Children between the ages of 5-12 are also $5.00 a person, and four and under are free. Seniors above the age of 60 are $5.00, and a Service Member or Veteran is also $5.00. It is a cheap and fair price for a full day of fun!
If you are not planning to swim, however, entrance to the area is free, and it does not cost anything to park your car! And you only have to pay these swimming fees during the swim season itself, which is May 1-September 30!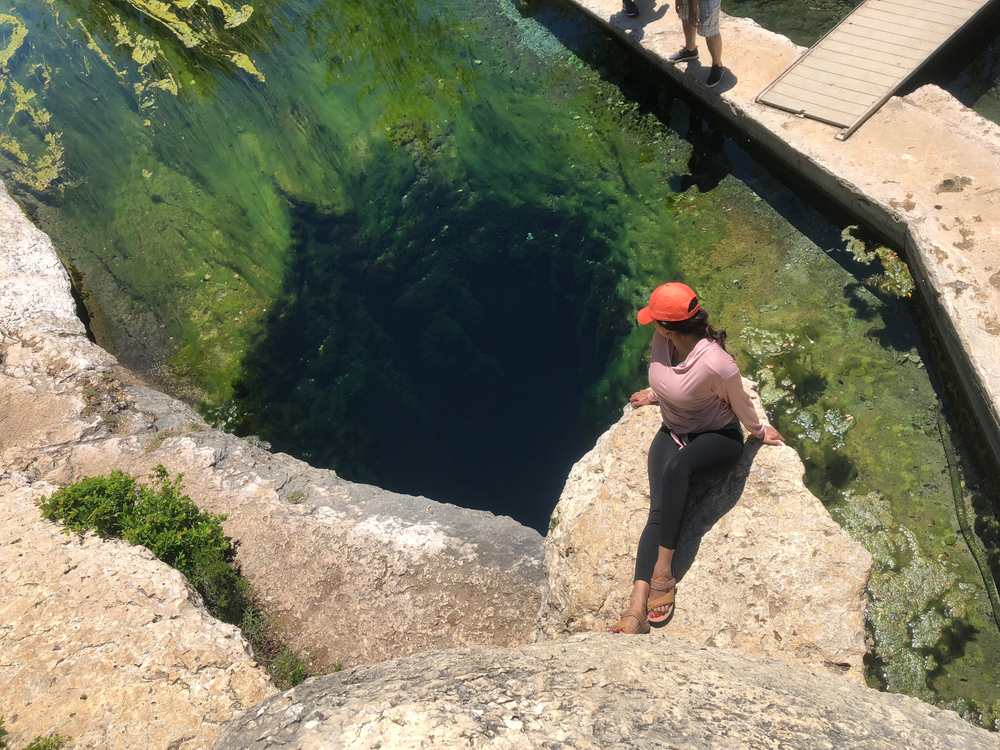 What Time Does Jacob's Well Open and Close?
Jacob's Well in Texas is open daily except for on certain holidays such as Easter, Thanksgiving, Christmas, and New Years Day.
But if you are visiting Jacob's Well on one of those non-holiday days, make sure to arrive around 8 a.m. because that is when they open! And be prepared to head out around 6 p.m. as they shut down at 6 in the evening.
Do You Need Reservations at Jacob's Well?
Jacob's Well is open from swimming from May 1- September 30 and you need to make appointments and reservations to swim here!
Reservations are specific for a two-hour time block. Guests most show up to swim at Jacob's Well for their time specific reservation. If you are late, your slot is held, BUT you have less time to swim!
For information on Reservations, you can call the Parks Department phone number at 512-214-4593.
How Deep is Jacob's Well?
As mentioned earlier, the deepest part of Jacob's Well rests at about 140 feet below the surface. The main cavern is 4,341 feet in length, and the secondary cavern (which branches off the main cavern) is 1,314 feet in length.
Because Jacob's Well is the second-largest fully submerged cave in Texas, guests love to explore this cave that has become home to salamanders, crawfish, isopods and more. The gorgeous limestone of the cave also draws people in!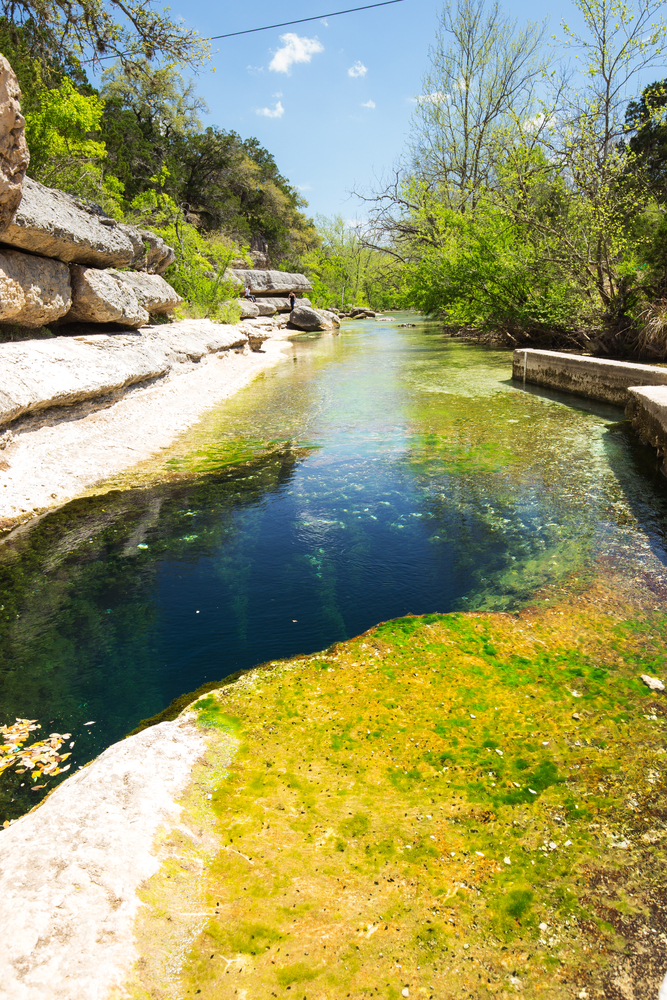 How Cold is Jacob's Well?
Jacob's Well stays at a constant 68 degrees year round, which is surprising! But the water flows through Blue Hole Regional Park and feeds into the Blanco River, so it is always perfect for a fresh dip. It will cool you off!
Crowds at Jacob's Well?
Does Jacob's Well usually get crowded? Should you go early? These are all really important questions to ask! Make sure you can get to your swimming reservation on time, as you don't want to cut that short.
However, during peak hours, the parking lot may reach capacity. When this happens, guests are turned away unless they have a reservation. This continues until more space becomes available!
If you are not swimming, however, crowds become big on the hiking trails. Entrance for hiking and viewing the spring is not guaranteed and is based on park capacity, so it is recommended to visit during recommend hours to beat the beat and the crowds!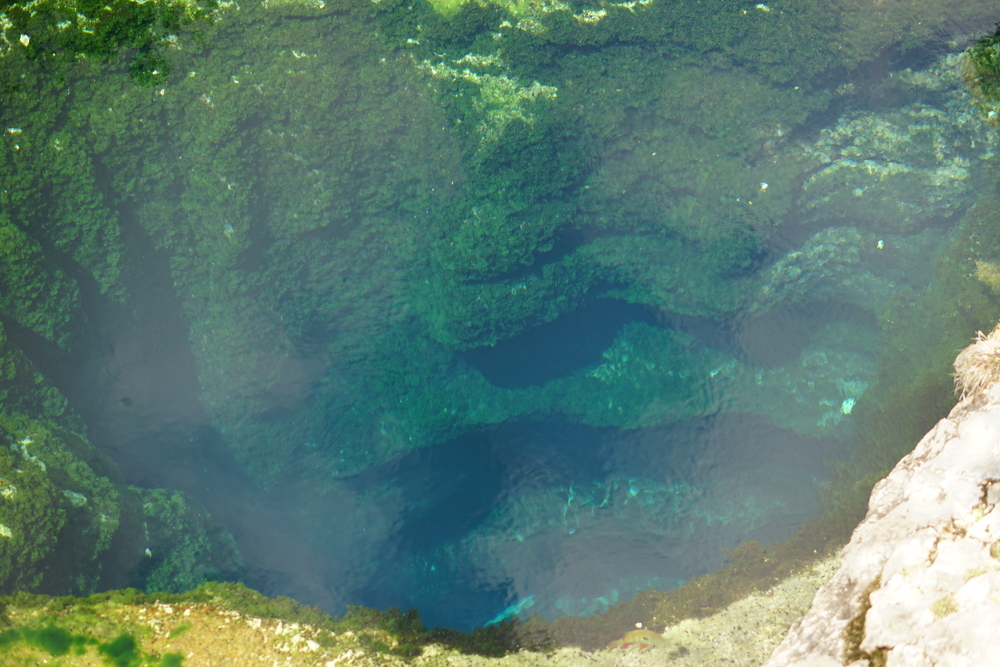 Camping at Jacob's Well?
If you are looking to camp at Jacob's Well in Texas, we recommend checking out the Jacob's Well Tourist Park. This area looks out over the southern end of Moreton Bay and is perfectly situated on the front of Jacob's Well.
Here you can camp yourself or even stay in contained villas. There are park facilities near by as well, but do make sure to be aware that when you are in the Nature Area itself, you will not have access to public water.
Also don't forget that the terrain at Jacob's Well can be a little unfriendly, especially when hiking to it, which may make camping hard. With lots of stairs and high temperatures, take your risks carefully!
Swimming at Jacob's Well?
As mentioned earlier, you only have to pay a fee and make a reservation if you plan on swimming at Jacob's Well in Texas. This gorgeous spring is something you don't want to miss, so make sure to plan ahead!

From consistent temperatures of 68 degrees, to two-hour block reservation, limited capacity, and a designated swim season (May 1- September 30, this is a small and intimate way to explore the caves below.
Make sure to arrive on time to swim, and bring proper bathing wear as well as towel, appropriate shoes, water, and more. And as always, be careful! Swim at your own risk and watch out for one another: there is no lifeguard on duty!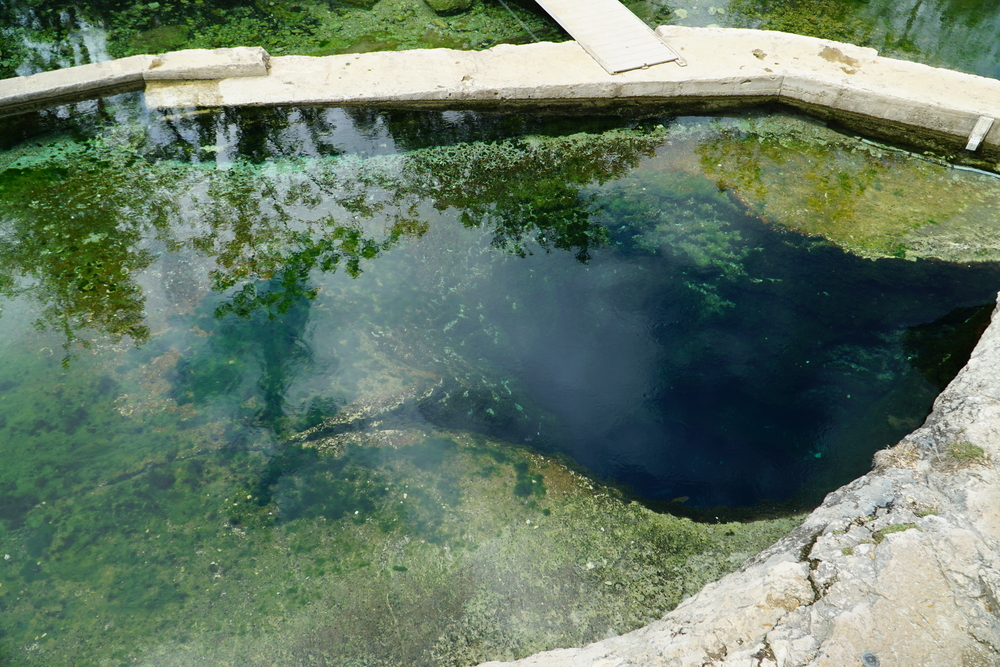 And there you have it guys, a quick Q & A guide for what to expect at Jacob's Well. Jacob's Well natural area is so fantastic and a great place to swim, explore, hike, take photos and just relax. So whether you make a reservation or just stop by for a few hours, make sure to enjoy this natural spring and all it has to offer. We promise you won't regret it!