Are you planning a trip to Lubbock and looking for the best things to do in Lubbock Texas? Then you've come to the right place! Lubbock is a smaller city in northwest Texas. It's the county seat for Lubbock county, so it does have quite a few different activities, despite not being one of Texas' larger touristy cities. But, it is probably best known as being the birthplace of Buddy Holly, the rock n' roll legend.
But there are plenty of other things to do in Lubbock that don't center around its rock n' roll hero. The growing Texas town also has the West Texas Walk of Fame, the Museum of Texas Tech University where you'll also find the Moody Planetarium, and lots more! You'll also find an amusement park, more museums, wineries, beautiful parks, and a Drive-In Movie Theater. We've included these fun Lubbock attractions and many more on this list so that you can find the best things to do in Lubbock for your itinerary.
Don't let the fact that Lubbock isn't one of the first Texas cities people think of visiting deter you. If you're planning a road trip through Texas, Lubbock is definitely worth a stop. So, with that in mind, let's take a look at some of the 15 best things to do in Lubbock Texas on your next visit that you won't want to miss!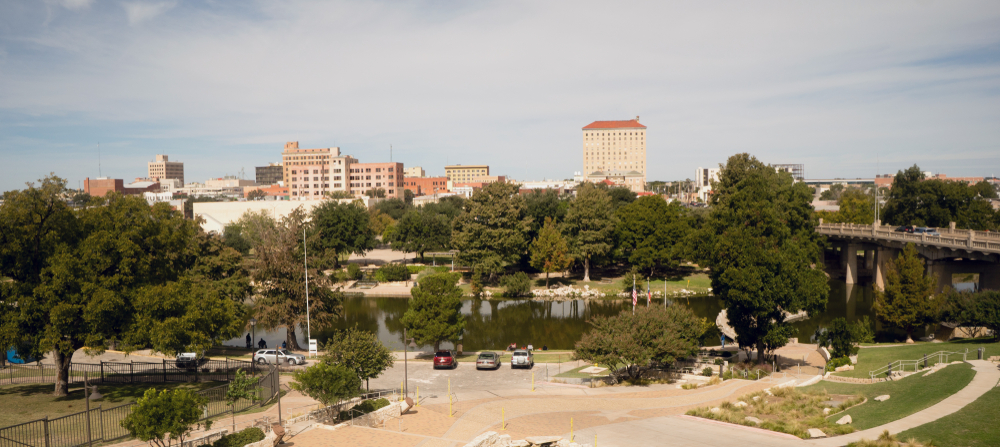 15 Best Things To Do In Lubbock You Shouldn't Miss
Joyland Amusement Park
The Joyland Amusement Park originally opened in the late 1940s but was called the Mackenzie Park Playground. Despite the best intentions, after almost 30 years, the park began to seriously deteriorate. But it was saved by the Dean family who would fix it up and name it the Joyland Amusement Park. Ever since the Dean family purchased the amusement park, it has been one of the most popular Lubbock attractions.
The park is now being run by the second generation of Deans and is continuing to provide a day of family fun. There are now over 25 different rides. They range from kiddie rides, family rides, water rides, and thrill rides. There is a large variety to choose from, but the majority of the rides are classified as 'thrill rides'. The park is open seasonally and there is an admission fee, so make sure to do some research before planning your visit to make sure it'll be open and check the current rates.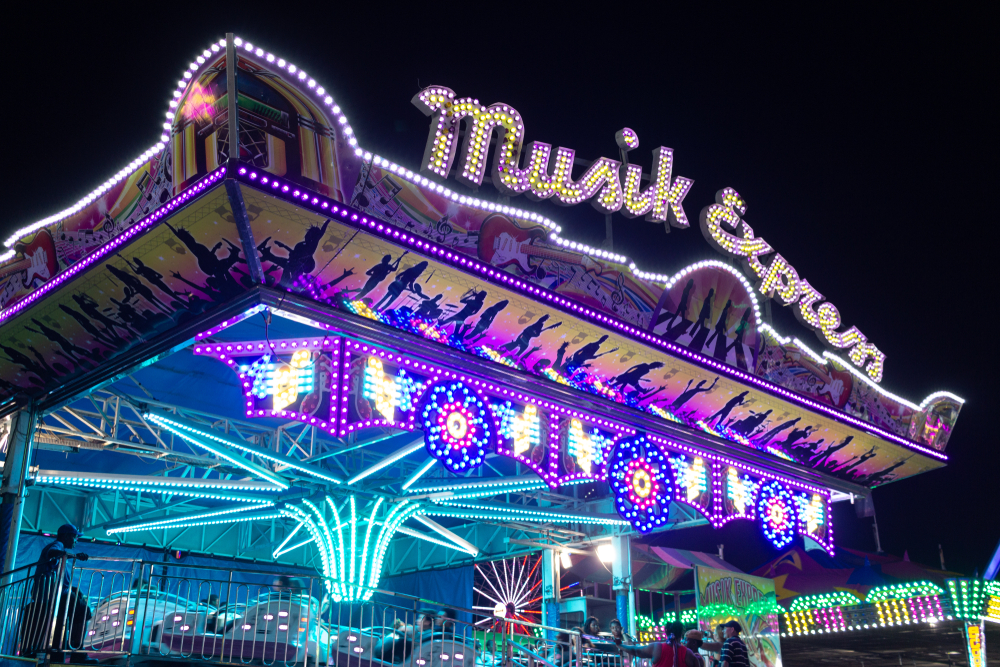 Buddy Holly Center
You can't visit Lubbock Texas without a trip to the Buddy Holly Center. Lubbock's most famous resident was born there and grew up there. It was at the Lubbock High School that he performed rhythm and blues acts for his friends and family. He would go on to perform on local TV shows, open for Elvis Presley on several occasions, and eventually was signed to Decca Records. Thanks to popular hits like 'That'll Be The Day' and performances on The Ed Sullivan Show, Holly helped put the little town of Lubbock Texas on the map of great rock n' roll history destinations.
To honor Buddy Holly, who tragically died very young at 22 in a plane crash, his hometown opened up a museum in 1997 in the first Lubbock Train Station. The historic building is a perfect backdrop for the collection of Buddy Holly memorabilia, art exhibits, and visiting performing musicians. They also have space for lectures, seminars, workshops, and classes to be held. The Buddy Holly Center is one of the best things to do in Lubbock if you are a music history fan. It also serves as a beautiful way to pay tribute to the local icon who made the town proud.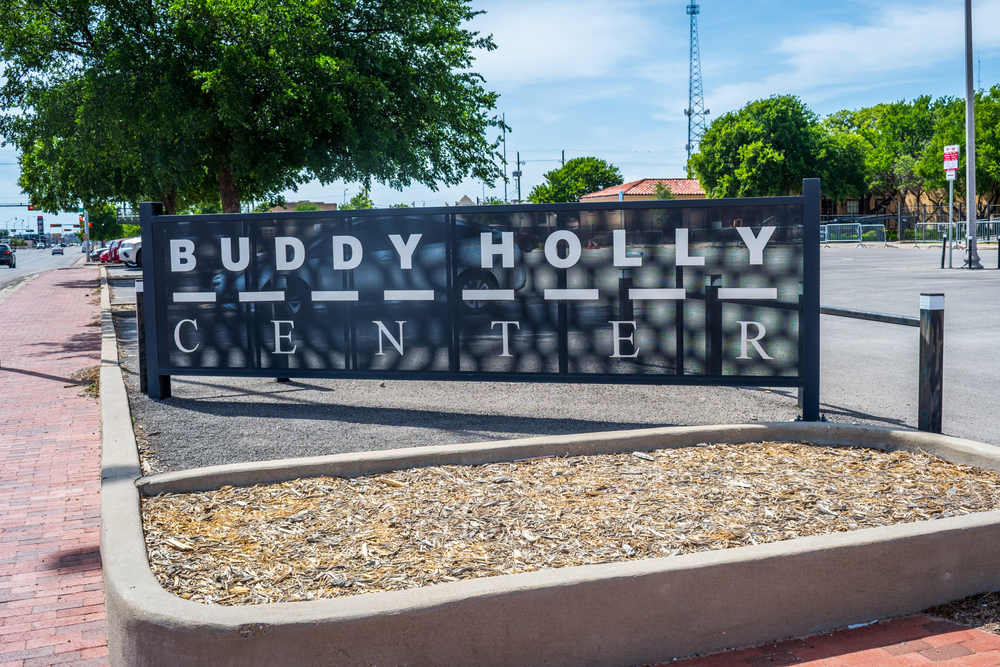 National Ranching Heritage Center
Since 1969, the Ranching Heritage Association has been working to keep alive the traditions and stories of Texas' ranching history. They would go on to purchase over 27 acres of land in Lubbock that has been transformed into a living history museum. The National Ranching Heritage Center is open daily and it is free to tour the museum, but a donation is always appreciated. It's one of the best free things to do in Lubbock.
On the grounds, you'll find a large museum building that has permanent and traveling exhibits. The exhibits deal with the history of Texas ranching. But the main attraction in Lubbock at the National Ranching Heritage Center is the living history museum. There are original buildings that make up a kind of ranching village. There are homes, tradesmen's shops, barns, a mission, historic windmills, and a lot more. It's a fun way to learn what life in an early ranching village would have been like.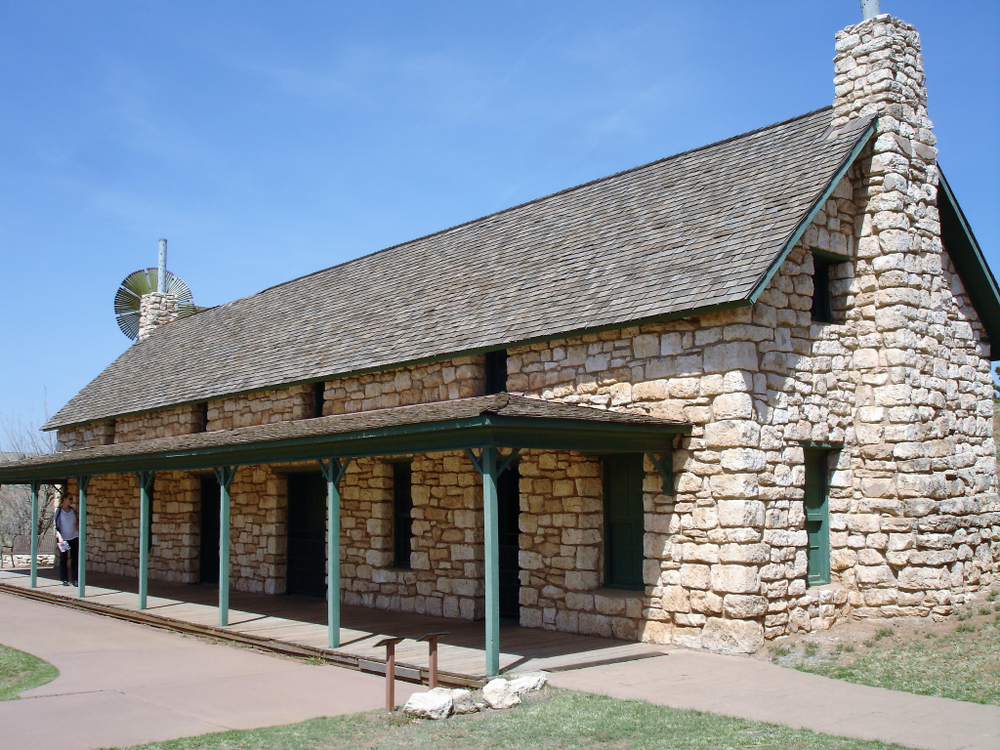 American Windmill Museum
One of the most unique activities in Lubbock is the American Windmill Museum. It is the largest windmill museum in the world with over 160 windmills on display. The windmills in the extensive collection are categorized as 'American style' windmills and some of them date back to the early 1920s. There is a selection of water pumping and wind electric machines, and many of them are still functional.
In keeping with the theme of the museum, there is also a massive wind turbine that actually powers the museum's large indoor exhibit space. In the indoor space, you'll learn more about the history and importance of windmills in Texas, how they work, and even a miniature house collection. It's one of the coolest places to visit in Lubbock.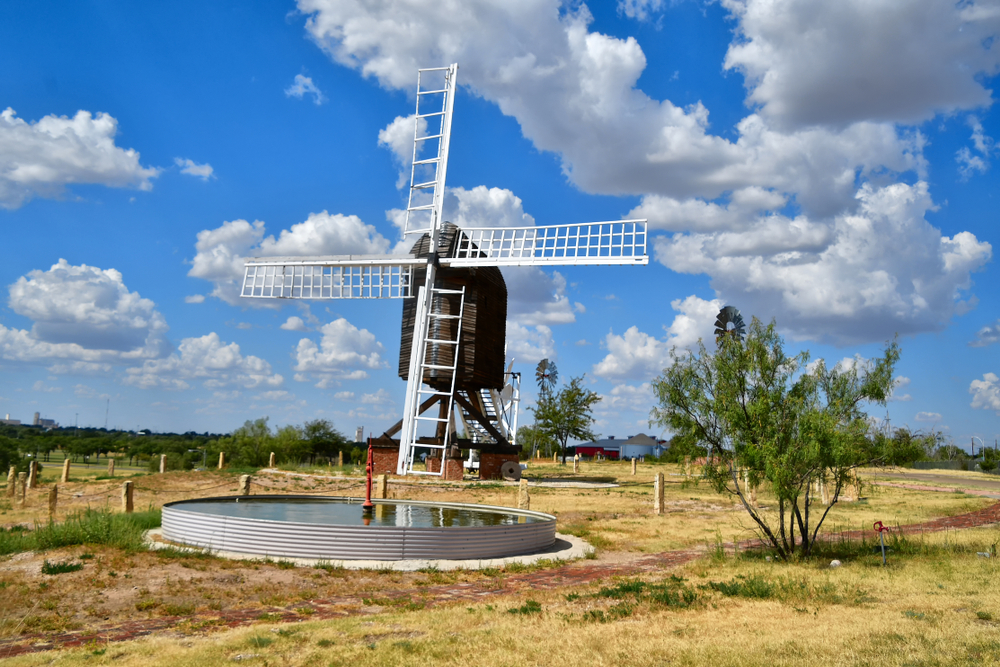 McPherson Cellars Winery
While you're in Lubbock, we suggest planning a date night or adults trip to the McPherson Cellars Winery. You can stop by for a tasting from Tuesday through Sunday in the afternoons and evenings. Reservations are not needed unless you plan on enjoying the winery with a group of six or more people. The winery is located in the historic Depot District of Lubbock in what was once a Coca-Cola bottling plant.
Their large wine-tasting space has plenty of room and places to sit and relax. There is an indoor tasting room and a beautiful outdoor patio. They don't place a time limit on how long you can taste and sip their different wines. So take some time and enjoy the experience. If you try a wine you like, you can easily purchase it right there. It's one of the perfect places in Lubbock to take some time and unwind. Not to mention it's one of the best things to do in Lubbock for adults.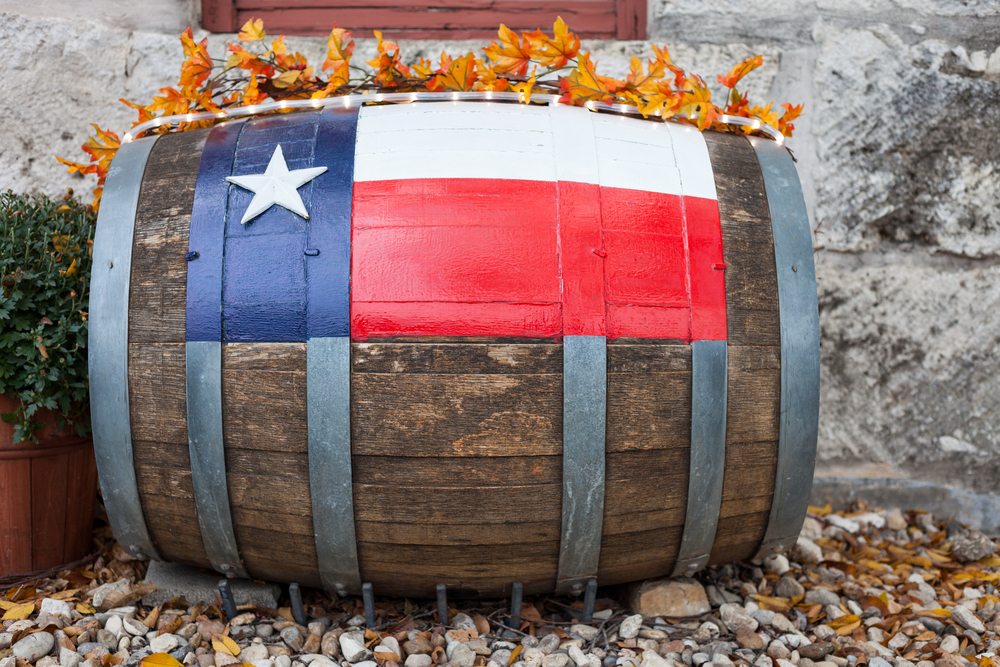 Science Spectrum Museum
If you're traveling with kids, you absolutely want to take them to the Science Spectrum Museum. It's one of the most fun places in Lubbock, no matter how old you are. The Science Spectrum Museum is a large space full of interactive science exhibits. Over 250 of them to be exact. You can also watch daily live science shows on the massive domed screen in the OMNI Theater.
They are open daily, but their hours differ depending on the day. There is also a small fee per person for admission, and the price is based on age. There is a separate fee for the live science shows in the OMNI Theater. While you're there, take the time to explore all three levels. You'll learn about physics, play with bubbles, learn about the animals in the museum's care, and be greeted by an animatronic T-Rex. Everyone will love spending a few hours exploring the Science Spectrum Museum.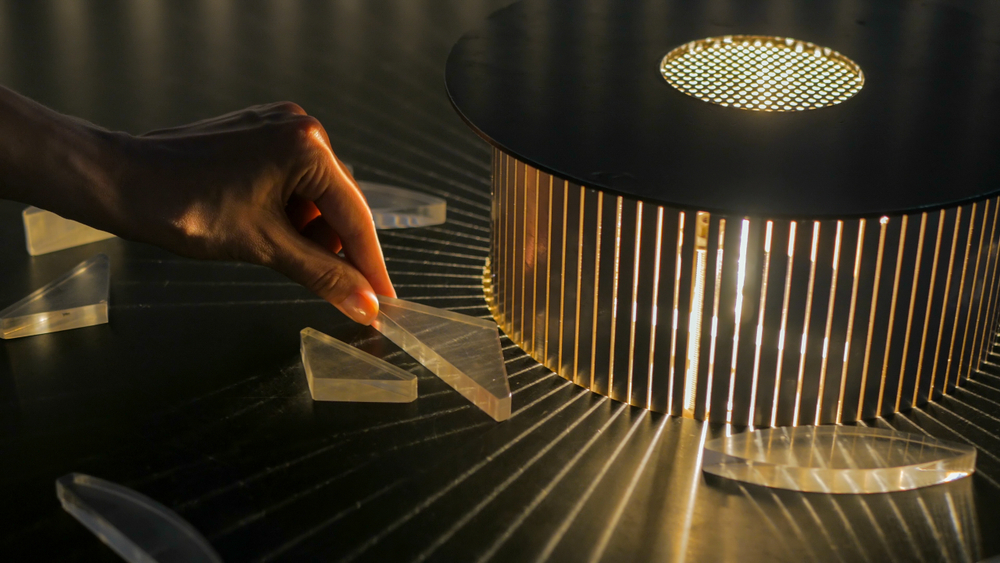 Silent Wings Museum
Another one of the interesting museums in Lubbock is the Silent Wings Museum. The Silent Wings Museum is dedicated to preserving the history of the World War II military glider program. The glider pilots in World War II often faced extremely dangerous situations and many sacrificed their lives. Despite this, they are a section of the military's pilot programs that isn't very well known.
Inside you'll find exhibits on many of the pilots, artifacts, and real-life and replica World War II-era gliders. You can tour the museum Tuesday through Sunday, but they are closed on major holidays. There is a small admission fee, but active-duty military gets free entry. We guarantee you'll leave this museum having learned so much more about America's WWII pilot program.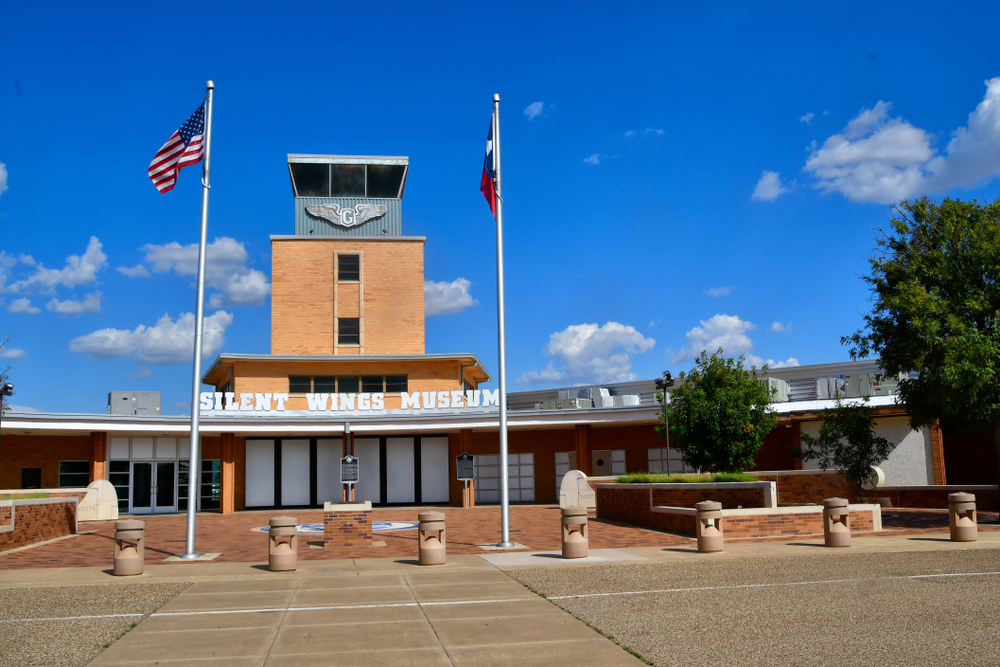 Buffalo Springs Lake
Just outside of Lubbock is the Buffalo Springs Lake, in Buffalo Springs. Buffalo Springs Lake was created in 1957 as a way to give the town a recreation area, while also helping to prevent flooding. The lake is man-made and features a large dam and recreational beaches. With over 200 surface acres of water, you can enjoy boating, kayaking, jet-skiing, and swimming in the lake.
They also have campgrounds, both for tents and RVs, if you want to enjoy an extended stay at Buffalo Springs Lake. You can rent golf carts, ATVs, boats, and jet skis, but you must have a valid license to use them. To enjoy the recreational area, you'll need to pay a fee at the entrance gate. It is kind of pricey considering it's to get into a park, but if you're planning to spend a few hours there, it's worth it.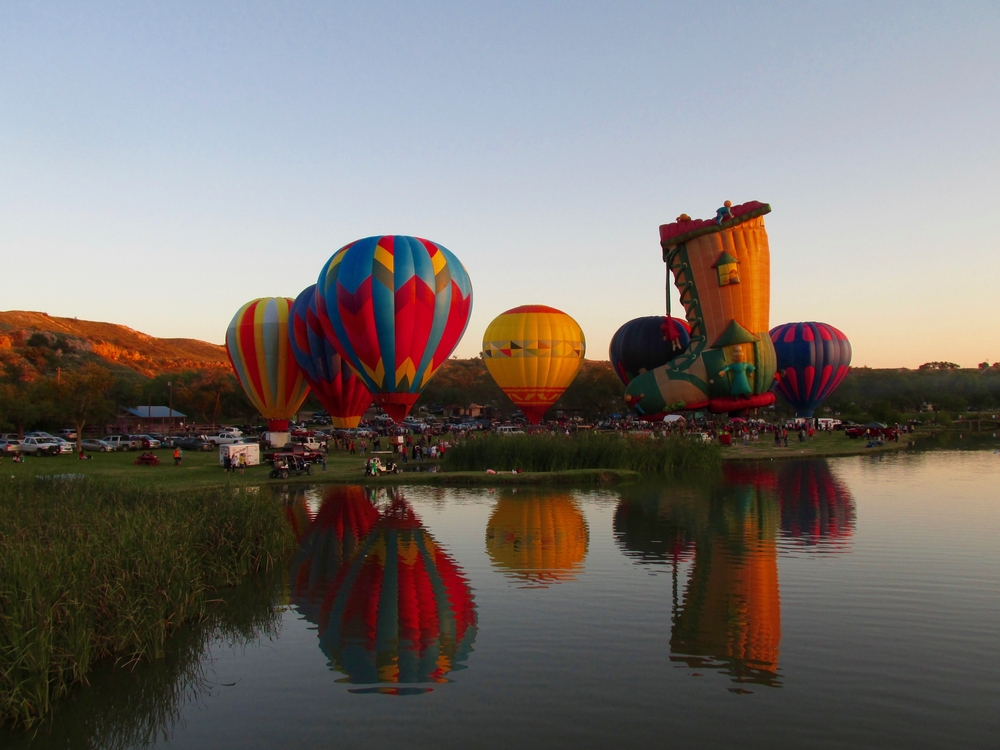 FiberMax Center For Discovery
The FiberMax Center for Discovery, or what was formerly known as the American Museum of Agriculture, is a great activity in Lubbock for the whole family. The museum changed its name in 2012 when it added a new state-of-the-art exhibit hall to the museum grounds. There are several buildings on the museum grounds and each focuses on a different aspect of American agricultural history.
It features a large collection of agricultural equipment that the city started collecting in 1969. There is also a large conference center with a catering kitchen and an outdoor patio. The center often hosts lectures and programs that aim to teach about the history of American, and Texas, in particular, agriculture techniques, traditions, and equipment. Agriculture is an extremely important aspect of Lubbock's history as it was the city's agricultural trade that helped the city grow.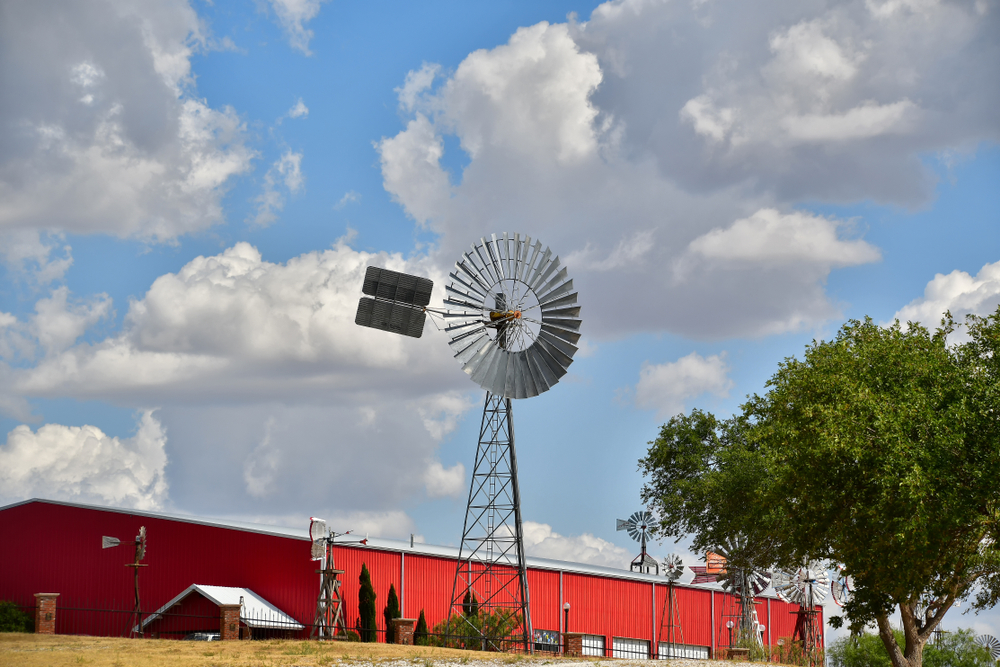 The Depot District
The Depot District is the entertainment district of Lubbock, Texas. It is full of fun things to do in Lubbock at night. It is one of the most popular areas in the city to visit, and you'll find tons to do there. If you visit the Buddy Holly Center, you'll be in the heart of the Depot District. So take some time to explore the area. Even if you don't visit the Buddy Holly Center, make sure to visit the Depot District.
As you walk around you'll find some wonderful restaurants, the historic Cactus Theater, shops, and of course bars. It's a small part of town, so you can pretty easily see the entire district in a short amount of time. Throughout the district, you'll also find some beautiful murals on the sides of many of the buildings. On Saturdays, head to the Farmer's Market to sample some locally baked goods, produce, or items made by local artisans.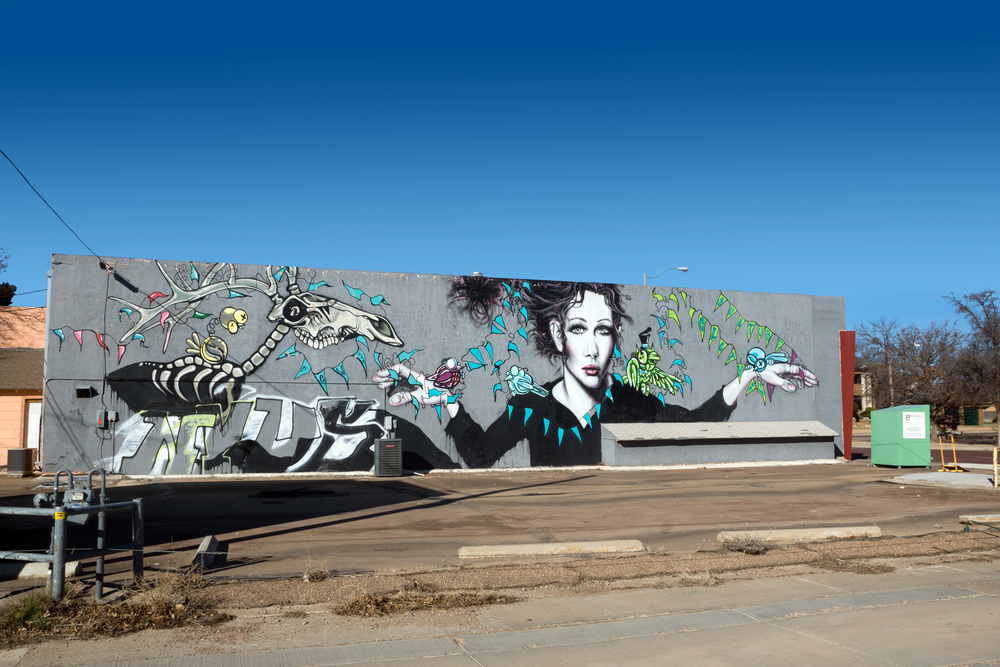 Robert Bruno's Steel House
Head just a little outside of town to Ransom Canyon to see this odd-ball hidden gem in Lubbock. Robert Bruno's Steel House is a very unique Lubbock attraction. Made by renowned sculptor Robert Bruno, the house resembles a four-legged UFO. It sits, perched on the side of a hill, surrounded by ordinary suburban homes. Bruno saw the home as a bit of a hobby and worked on it sporadically from 1973 until his death in 2008.
You can easily drive by the home and view it, but please remember it is private property. Although they are used to curious onlookers, it's still respectful to not trespass. If you absolutely must see the inside of the UFO home, you can, but by appointment only. Private tours are available by appointment on the weekends, and there is a fee per person for the tour. If you are a fan of weird architecture, it may be worth it though. The home is full of bizarre angles, gorgeous stained glass, an almost completely wooden interior, and different unfinished areas. It's definitely one of the weirdest and coolest Lubbock attractions.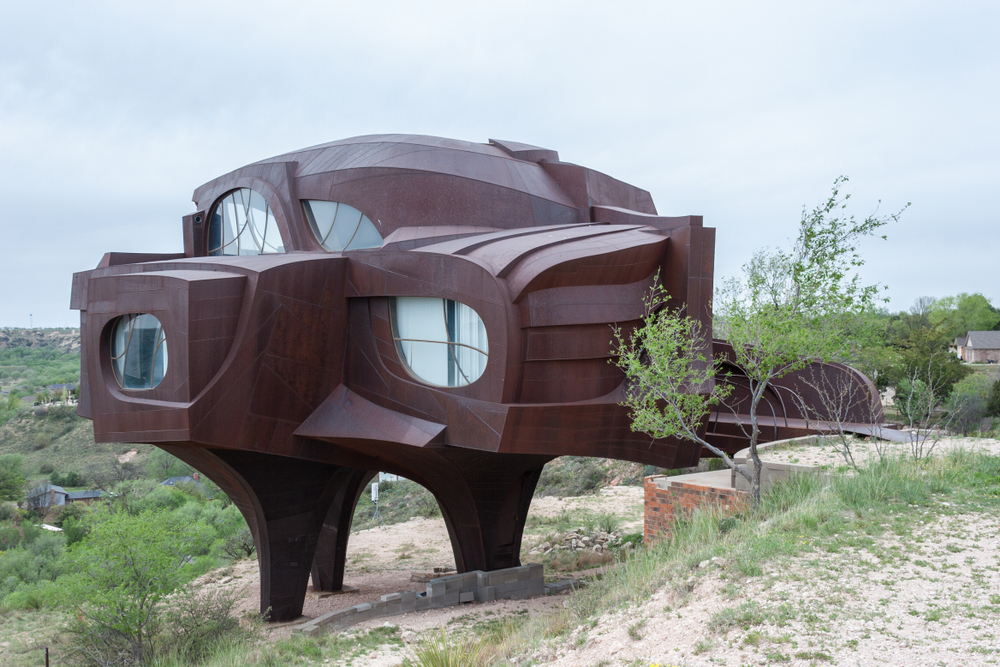 Lubbock Lake Landmark
Sometimes called the Lubbock Lake Site, the Lubbock Lake Landmark is a protected state and federal landmark. On the 336 protected acres, there is an important archeological site and a natural history preserve. You can visit the landmark from Tuesday through Sunday for self-guided or guided tours. It's one of the coolest free things to do in Lubbock.
The archeological site has evidence of use by the ancient cultures on the Llano Estacado that dates back nearly 12,000 years. It is truly incredible. Archeologists have also found evidence of long-extinct species in the layers of dirt and sediment at the Lake Lubbock Site. While you visit, you may even get the chance to watch archeologists as they continue to dig and find new evidence or early life in the area.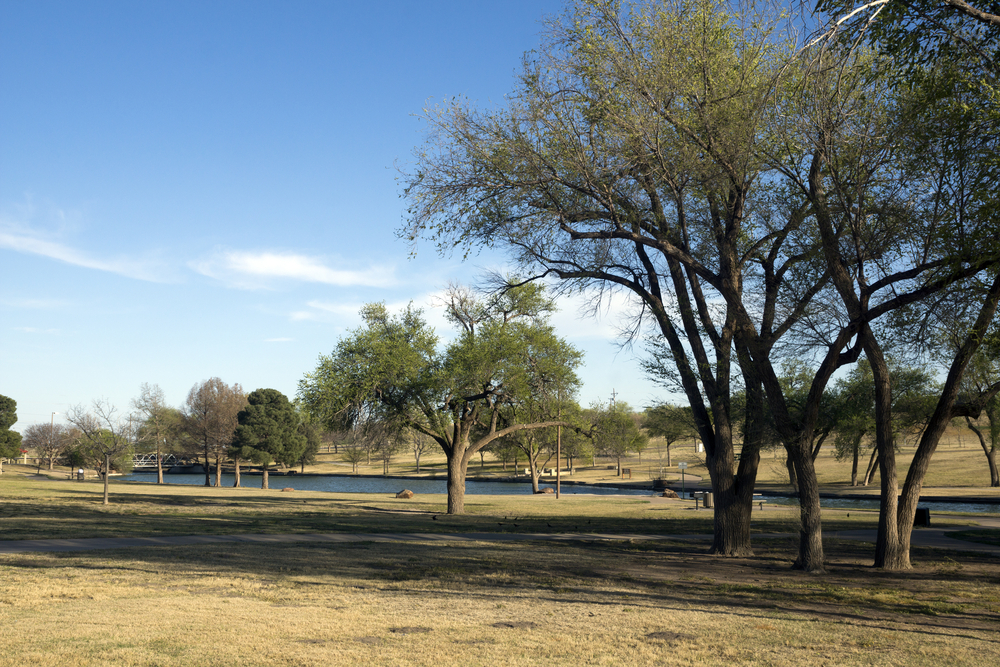 Antique Shopping
Lubbock has your typical selection of boutique shops, restaurants, bars, and other entertainment activities. One of the things Lubbock has a ton of is antique stores. It's become a popular city in northwest Texas for those who love searching through store stalls for hidden treasures.
With over 10 different antique stores to peruse, antique shopping is one of the must-do things in Lubbock. There are a few larger antique malls as well as a few smaller, or more specialty stores. Whether you're on the hunt for a particular item or just enjoy looking at all the unique items, it's a fun and free thing to do in Lubbock. Well, free if you're only window shopping.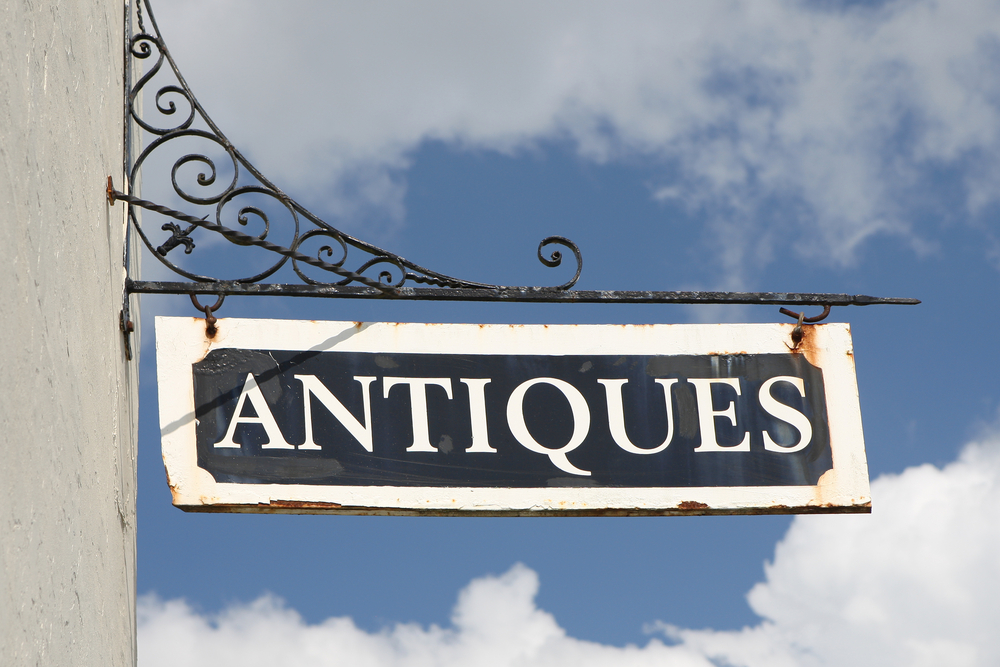 Moody Planetarium
The Moody Planetarium is part of the Museum of Texas Tech University campus. It is open for shows Tuesday through Saturday, and there is a small admission fee per person. Ticket pricing is based on age and students get a discount and military and veterans get in for free. With over 40 different shows, there is something to appeal to everyone at the planetarium.
Because they offer 40 different shows, you'll want to check their schedule to see when they are running the show you are interested in. The selection has a good balance of educational shows as well as more strictly entertaining shows. They also have educational shows that are aimed at different age groups. Their entertainment shows include a laser show set to Pink Floyd, Metallica, and even Michael Jackson music.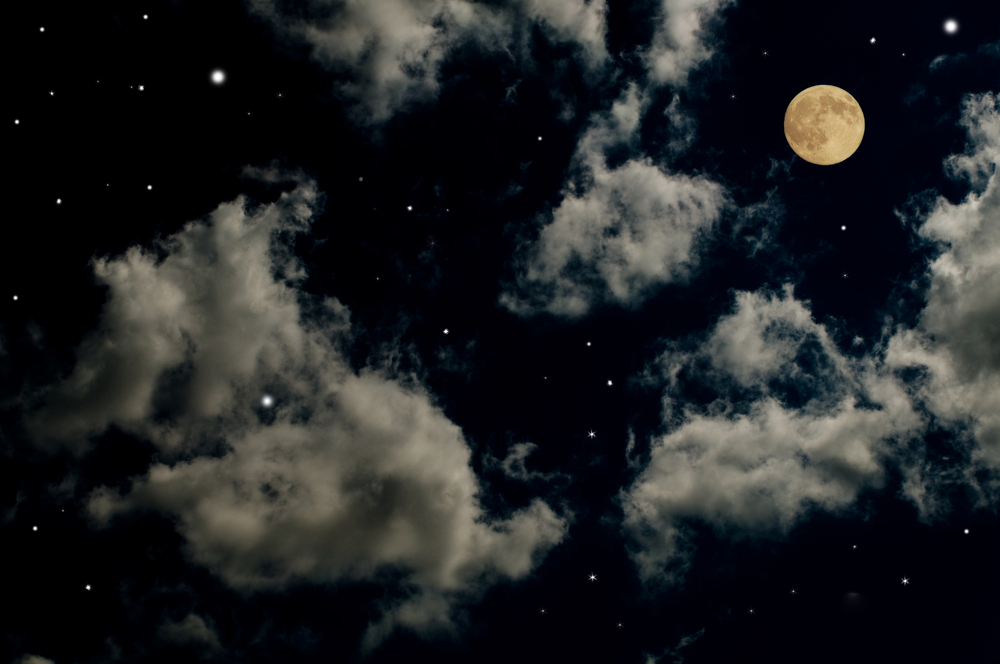 Stars & Stripes Drive-In Theater
Sadly across America there are very few Drive-In theaters still operating. They were once a classic American past time and now it's incredibly hard to find one running. If you've never been to the Drive-In, or even if you have, and have always been curious about the experience, we suggest a trip to the Stars & Stripes Drive-In Theater. They are open year-round and you can typically see two to three movies for the price of one at a traditional movie theater.
Stars & Stripes has a large car lot that looks directly at a massive screen which the movies then get projected onto. You use your car's radio to listen to the movies. While you're there you can enjoy classic diner food like burgers, hot dogs, and nachos from their snack bar. You can also sit out on the snack bar's patio and enjoy the movie. The movie selection varies, but it is typically a selection of new releases with both kid's movies and more adult movies. Although they do have weekends that are either just kid's movies or just adults movies. A night at the drive-in is a really cool experience that everyone should get to enjoy, at least once.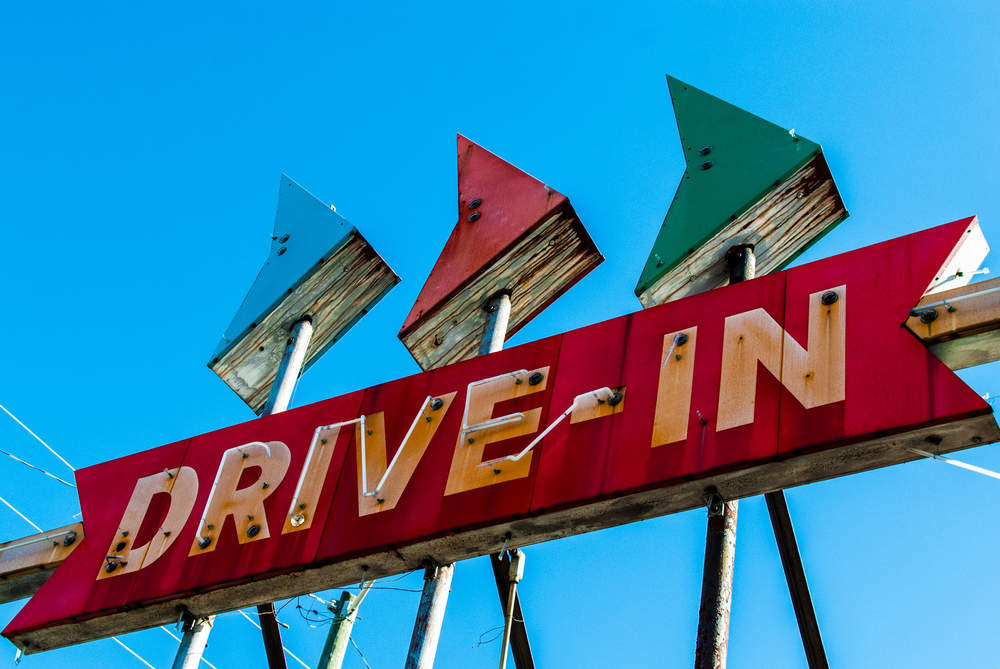 While Lubbock may not be one of the more touristy cities in Texas, it's still full of fun attractions that are unique to Lubbock. Whether you are interested in museums, rock n' roll history, antique shopping, outdoor sports, or wine tasting, there are activities in Lubbock for everyone.