In search of the best museums in Texas? You've come to the right place! Texas is a treasure trove of science and history, and these wonderful museums let you explore it all. Texas may be a great many things, but modest is definitely not one of them.
While Texas' statehood only dates back to 1845, the history of Texas goes back much further. Before Texas was the largest state in the contiguous US, it was a Spanish colony called Tejas. Before that, the land now known as Texas spent a brief period under the rule of the French. Predating all of that, though, this region was occupied by many well-known Native American tribes like the Cherokees, Apaches, and Choctaw. There are many historical museums in Texas that make these old tales come alive.
There are also many science museums in Texas where you can learn about the cutting-edge scientific advancements of the state. It's likely that somewhere buried in a drawer you have a TI calculator leftover from a math class. This company, Texas Instruments, was founded in Texas and invented the handheld calculator we all know. One of the most well-known computer companies in the world, Dell, began in this state. Texas is responsible for many scientific inventions that we still use today.
A trip to Texas is not complete without exploring the long history and scientific achievements of this great state. Visiting these amazing museums makes learning fun. Recapture the wonder of a grade school museum field trip by visiting these interesting museums in Texas.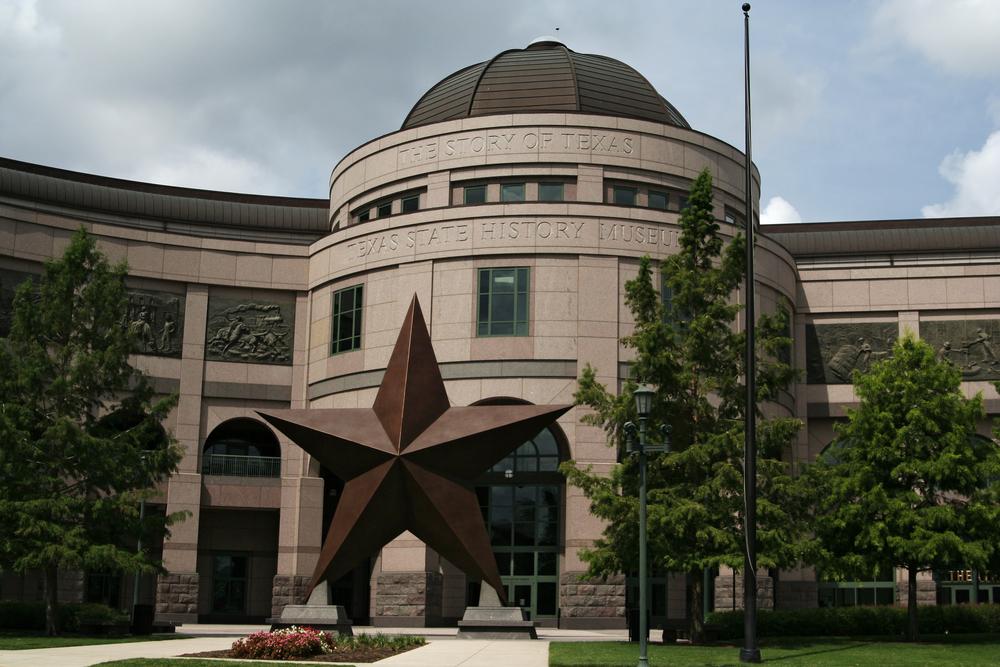 14 Interesting Museums in Texas You Must Visit
Space Center Houston
Houston is one of the best cities in the US for museum lovers. The aptly named Museum District houses some of the most interesting museums in the entire country, all within walking distance of each other. The Space Center Houston is one of the gems of this district and is at the top of many tourists' lists of best Houston museums.
Come visit the rich history of space travel at the Space Center Houston. Serving as the Official Visitor Center of the NASA Johnson Space Center, this museum gives you the opportunity to get up close and personal with the history of NASA. Be sure to tour Independence Plaza, where you can touch a real moon rock and walk through a full-scale shuttle replica.
However, the Space Center Houston is not just for history. This museum gives you a behind-the-scenes look at the exciting future of space travel. Be sure to visit the astronaut training facilities, where you may get a glimpse of a real astronaut preparing themselves for space travel. Step into Mission Control, where you can get a glimpse at the cutting-edge calculations that move humans from earth to space.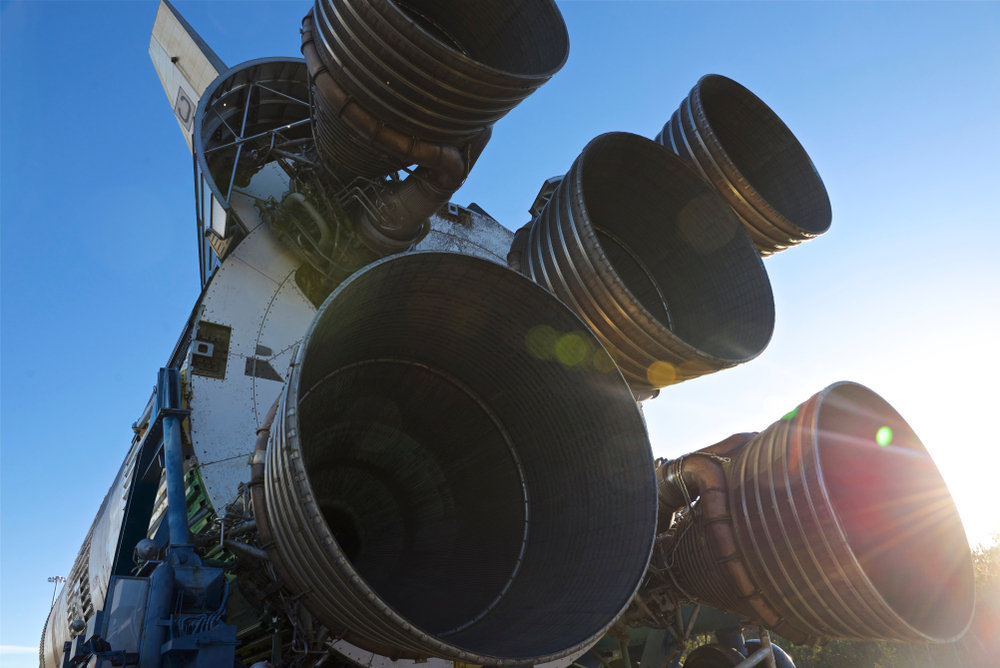 George W. Bush Presidential Library and Museum
Examine the life and career of this polarizing president at the George W. Bush Presidential Library and Museum. This historical archive is one of the most informative museums in Dallas. Exploring the exhibits at this museum gives you an intimate look at our 43rd president's life in the White House. Dallas makes a great Weekend Getaway In Texas and this museum should top your list!
The exhibits in this museum are not displayed in chronological order. These exhibits are ordered by values and principles, and the way they influenced policy decisions. This ordering was created to provide a more holistic view of the Bush presidency. Museum-goers are able to explore the exhibits at their own pace and interact with history in unique ways.
This presidential archive is one of the most intensive history museums in Texas. Featuring more than 3.8 million historical photos and almost 70 million pages of historical text, it is easy to get lost in the history of this museum. There are exhibits on the major policy that George W. Bush faced, but there are also more relaxed looks at life in the White House.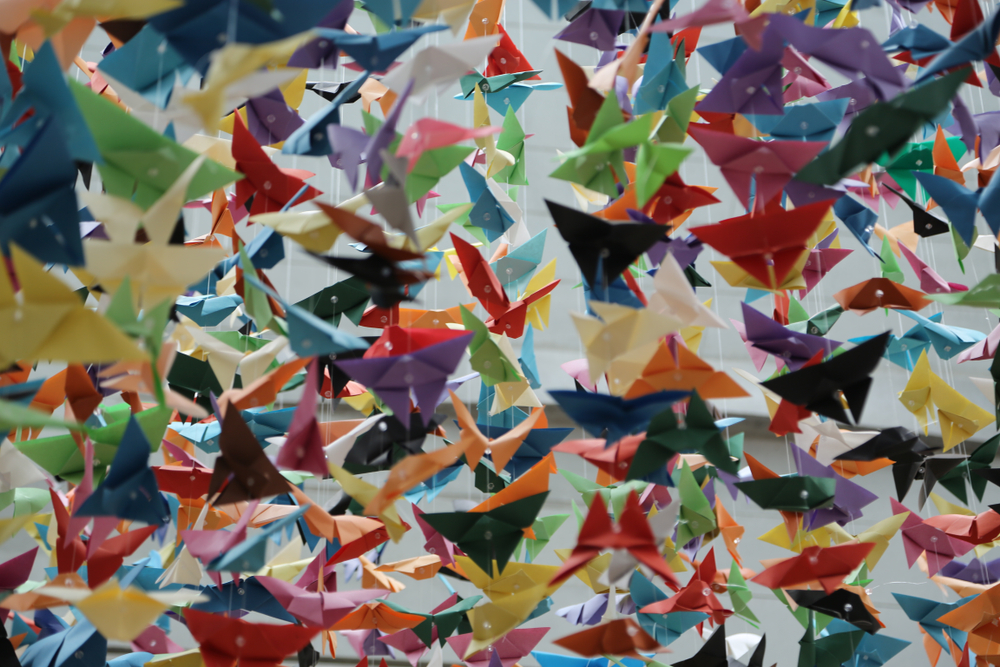 Mexic-Arte Museum
Texas is well known for its Latin influences, and these influences are on full display at the Mexic-Arte Museum in Austin. Learn about the rich history of Latin art and how it has influenced American culture at this fantastic museum.
This museum features an extensive collection of Latin-influenced art. There are paintings, photographs, sculptures, and many more at this museum. These pieces come from many different backgrounds, including Mexican, Latin, and Latin-American. Despite the many backgrounds and mediums of these pieces, they all come together to form a complex story about the Latin experience.
The Mexic-Arte Museum is also home to an ever-changing lineup of exhibitions. Many of these exhibitions highlight prominent Latin-influenced art. Others are more interactive, allowing museum guests to create their own art. These rotating exhibitions make the Mexic-Arte museum worth multiple return trips.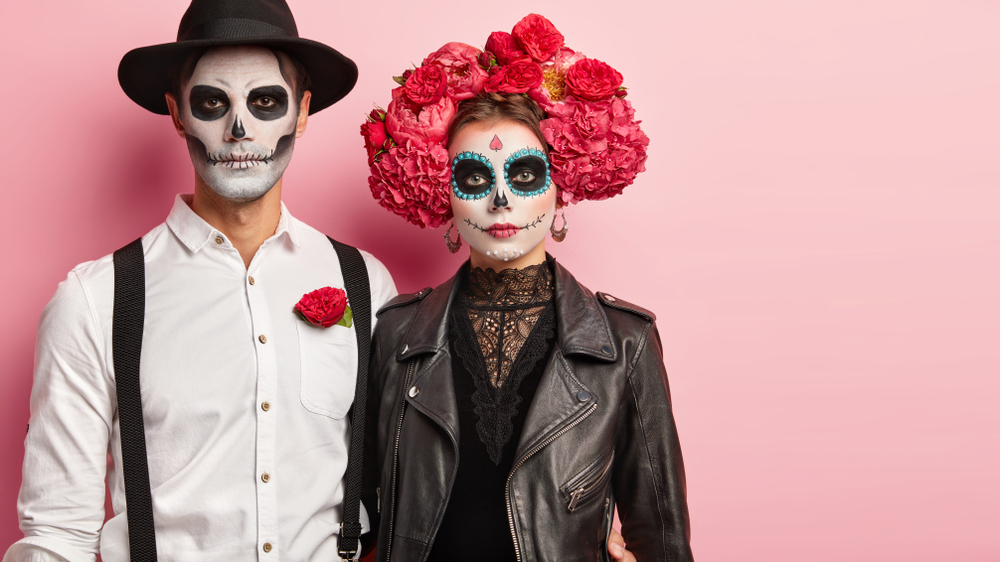 The Sixth Floor Museum at Dealy Plaza
Most tourists know this wordy museum by its more common name, the JFK Museum. The story of this museum centers around just one day. November 22nd, 1963, the day that Roy Harvey Oswalt assassinated President John F. Kennedy. Explore the events leading up to this crisis, the crisis itself, and its considerable aftershock at one of the most important museums in Dallas.
This museum is located at the site where John F. Kennedy was assassinated. Tourists are able to explore the grassy knoll and stand on the exact spot where this tragedy occurred. Combined with the interactive exhibits of the museum, tourists are able to engage in active learning and feel connected to this momentous event. It also looks like a castle which is why it is one of the best castles in Texas you must see!
The JFK assassination created shockwaves that we still feel today. This event shaped the lives of everyone who witnessed it, and fundamentally changed the way we view life. This museum explains those topics by exploring the legacy of the JFK assassination. Tourists are able to view exhibits on the cultural impact of this tragedy, or they can read personal stories about its impact in the Shared Memories Collection.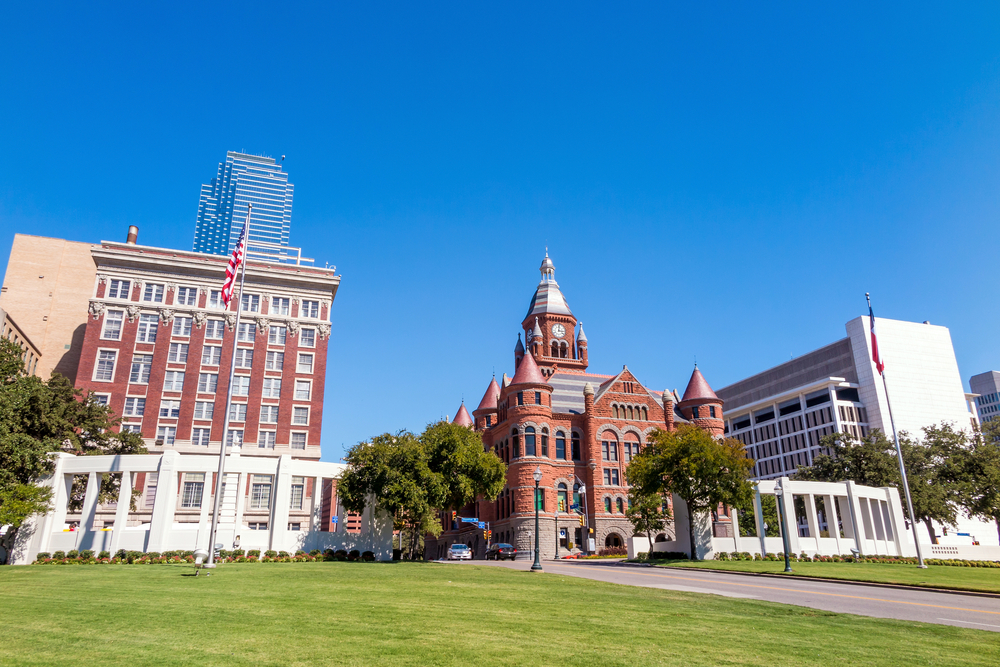 Perot Museum of Nature and Science
The Perot Museum of Nature and Science is one of the most awe-inspiring museums in Dallas. Lovingly referred to as the dinosaur museum, this museum has more than just giant lizards. Containing countless exhibits on both nature and science, this is one of the best museums to spend a day at.
Believe it or not, Texas was a dinosaur hotbed a few million years ago. There have been more than 20 types of dinosaur fossils found in Texas, and many of them are on display at this museum. You won't need to do much searching, though, as a gargantuan T-Rex skeleton greets you as you enter the hall. However, this museum does offer outdoor dig sites for children 5 and under to discover replica fossils.
This museum also features many eye-opening science exhibits. One of the favorites is the Lamar Hunt Family Sports Hall. See the physics of sport and learn what it takes to become a great athlete. The Tom Hunt Energy Hall explores the endless possibilities of natural resources. Who knew that one of the best natural history museums in Dallas was also one of the best science museums in Dallas.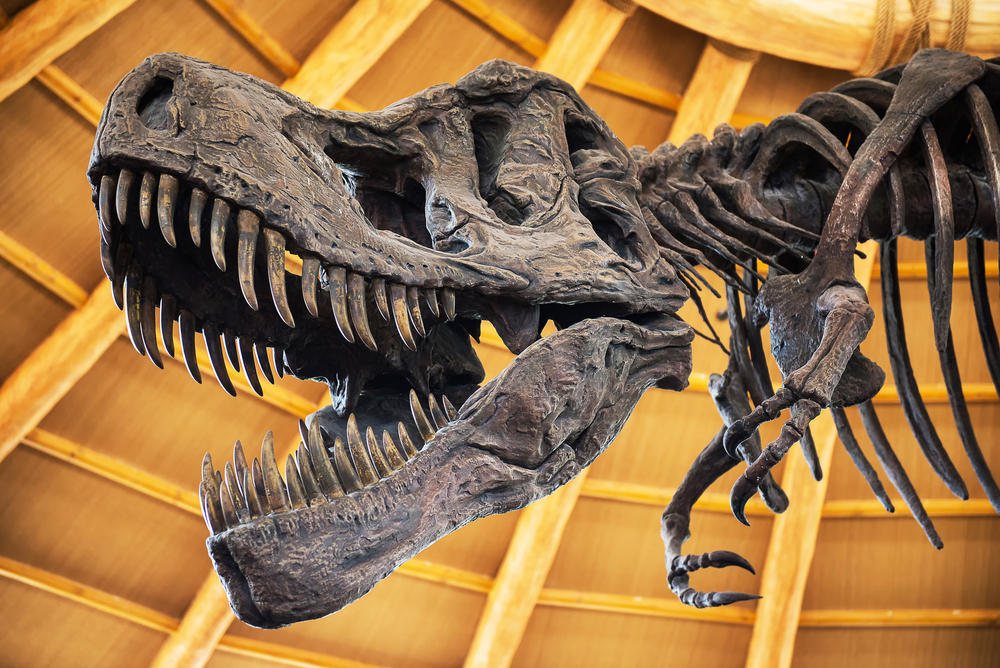 Dallas Museum of Art
The Dallas Museum of Art features one of the largest art collections in the US. With more than 25,000 pieces of unique art, this museum tells a story spanning more than 5,000 years in the making. Come in and see the ways that art is uniquely intertwined with history.
This museum allows you to explore art from many different viewpoints. For example, you can view different pieces from the viewpoint of color, diving into the meaning behind each color. You may also view art from the viewpoint of climate, exploring the ways that climate affects tone and mood. One of the most interesting viewpoints is eating and drinking, where you can learn how different cultures expressed themselves through things they ate.
There are also many interesting programs run out of the Dallas Museum of Art. Second Thursdays with a Twist explores the museum's collection with a special focus on pop culture. There are also many family programs that focus on creativity and family bonding. Check back frequently to find out what great programs the Dallas Museum of Art is putting on.
The Alamo
This museum is one of the most recognizable museums in Texas. The Alamo is a cultural icon that housed arguably the most important moment in Texas history. You will certainly remember the Alamo after visiting this famous San Antonio museum. It is one of the most well-known missions in Texas!
The Alamo itself is a 300-year-old fort, dating back to the days of Spanish conquistadores. The fort began as a religious outpost but soon grew into a symbol of Spanish dominance over the people of Texas. Fed up with Spanish rule, the Mexican State of Texas won its independence from Spain at The Battle of the Alamo in 1836. This fort then became synonymous with rebellion and the Texas spirit.
The so-called Shrine of Texas Liberty is very well preserved, considering the massive battles that took place. This preservation effort came mostly from local San Antonio women who took a stand to preserve this piece of Texas history. Thanks to them, tourists are able to walk in the footsteps of Texas folk heroes like Davy Crockett.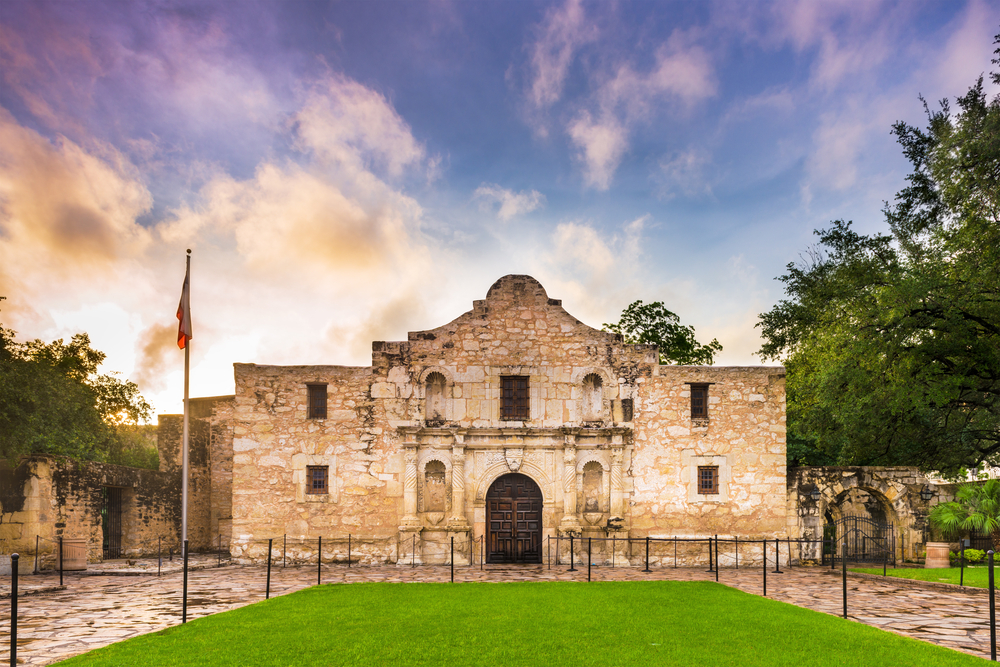 The Museum of Fine Arts, Houston
Step into high class at The Museum of Fine Arts, Houston. This wonderful Houston museum features works from throughout the world, from antiquity to the present. Explore almost 70,000 unique works of art in one of the nation's premier fine arts museums.
Located in Houston's vaunted Museum District, this museum constantly brings in new and exciting exhibitions to compete with the city's many other museums. On top of the already impressive private collection of this museum, The Museum of Fine Arts, Houston constantly brings in the best works from around the world. Recent exhibitions have included works from the likes of Vincent Van Gogh and other famed artists.
This museum has also recently added an in-house cafe. The Cafe Leonelli serves upscale cafe food to hungry museum-goers. Stop in for some coffee and pastries, or order one of their delicious sandwiches if you are looking for something heavier. The meals here really hit the spot after a long day wandering the halls of one of the most eye-catching Houston museums.
Bullock Texas State History Museum
Explore the rich history of Texas at the Bullock Texas State History Museum. This museum focuses solely on the Lone Star State, from its earliest Native American inhabitants, through colonization, and all the way to the present day. Considering how proud Texans are of their history, this is one important museum in Austin.
Texas has such a long history that it is impossible to tell the full story of this state. That is why this museum features an ever-changing cast of exhibitions. These exhibitions each tell a unique story about Texas history. You may learn about Spanish conquistadors one trip and then come back months later to learn about the history of oil and gas in Texas.
This museum also features a wonderful Texas-themed gift shop. Full of unique gifts, this is the perfect place to take home a piece of Texas. Remind everyone of Texas' fighting spirit with a "Come and Take it" flag lapel pin. Come home with a wonderful painting of classic Texas bluebonnets. This gift shop is the perfect end to a very proud, very Texan museum.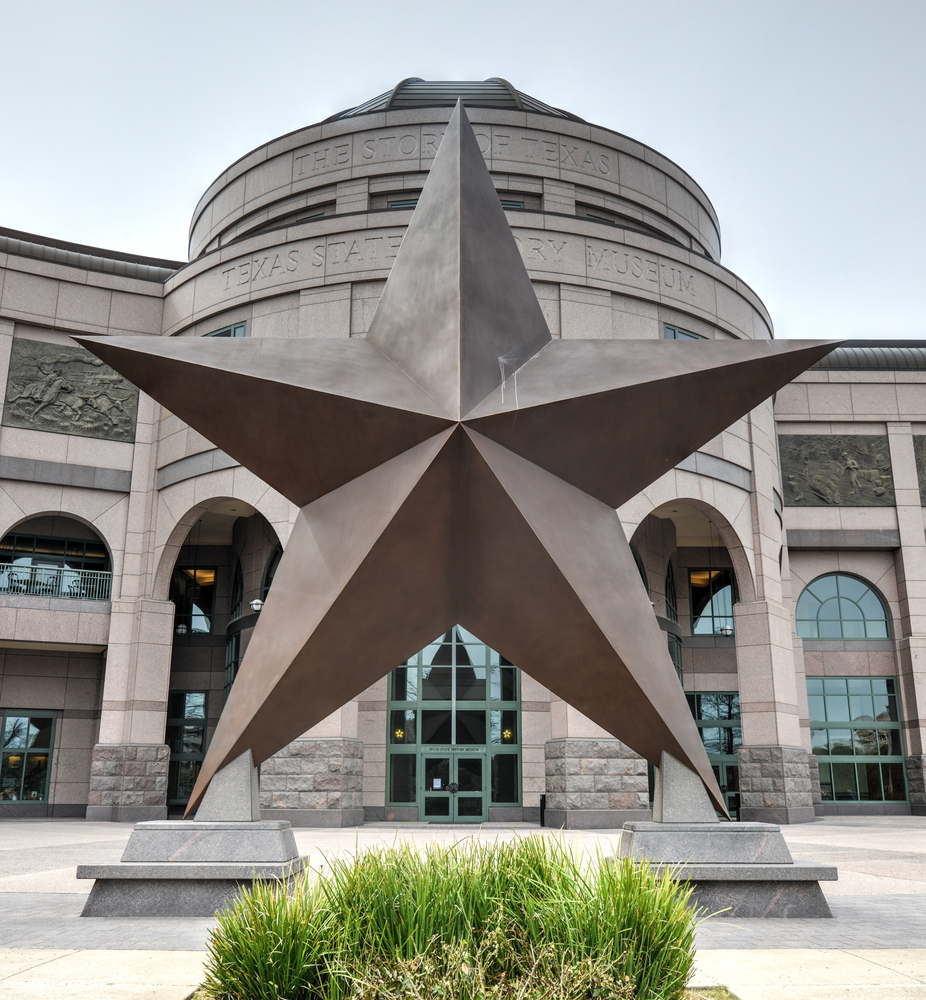 USS Lexington
This maritime marvel is also one of the most fascinating history museums in Texas. The USS Lexington is a decommissioned US aircraft carrier docked in Corpus Christi bay. This old WWII aircraft carrier now serves a different purpose, educating visitors in a fun and exciting way.
With both self-guided and guided tours, the USS Lexington offers many ways to explore. Boasting more than 100,000b square feet of tour space, it is very easy to get lost or overwhelmed. There is no need to worry though, as there are many "yellow shirt" volunteers eager to assist. Many of these volunteers actually served on the USS Lexington, and are more than willing to to share a few stories about this ship in action.
The USS Lexington also offers many unique attractions. A trip to this museum is not complete without attempting the Lockdown on the Lex escape room or mastering the skies on a flight simulator. The many attractions on this ship make it one of the most action-packed museums in Texas.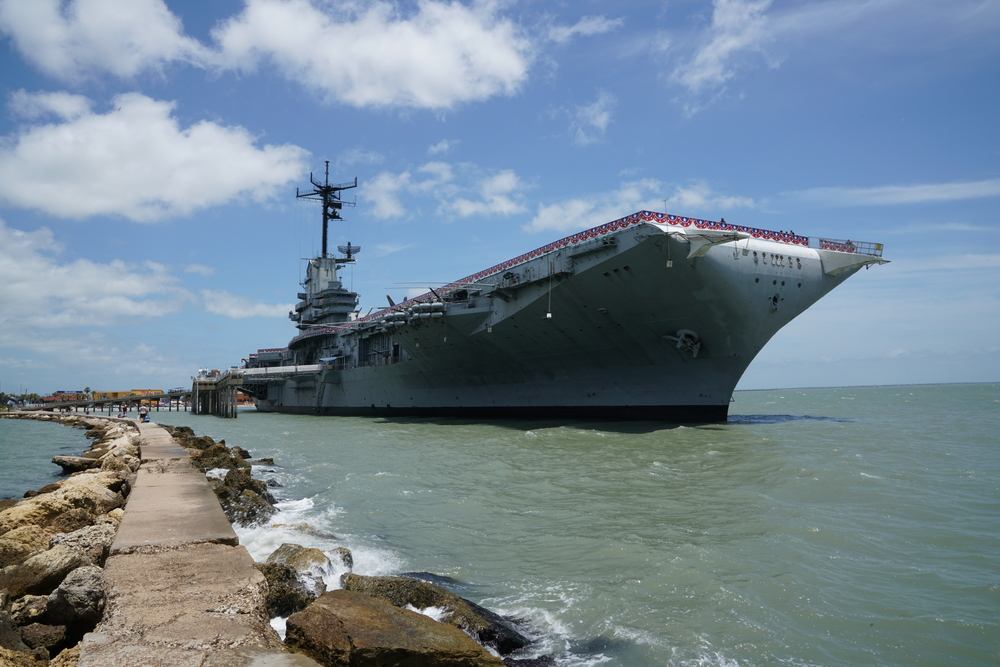 Modern Art Museum of Fort Worth
Commonly referred to as The Modern, this art museum focuses on contemporary, post-WWII art. The museum itself is also a work of art. Created in 2002, this wonderful building features all-glass walls, perfect for letting in the right amount of light to enjoy these works to the fullest.
This museum explores the modern condition with more than 3,000 pieces of unique art. With works from all over the world, The Modern is able to tell a complete story of present-day life. The Modern houses one of the most impressive art collections in the US, featuring works from famed artists like Andy Warhol and Pablo Picasso.
Along with the traditional art housed in The Modern, there are many amazing pieces of unconventional art. These pieces represent many different movements, themes, and styles. From figurative sculptures to contemporary photography, this museum offers new ways to explore the human condition.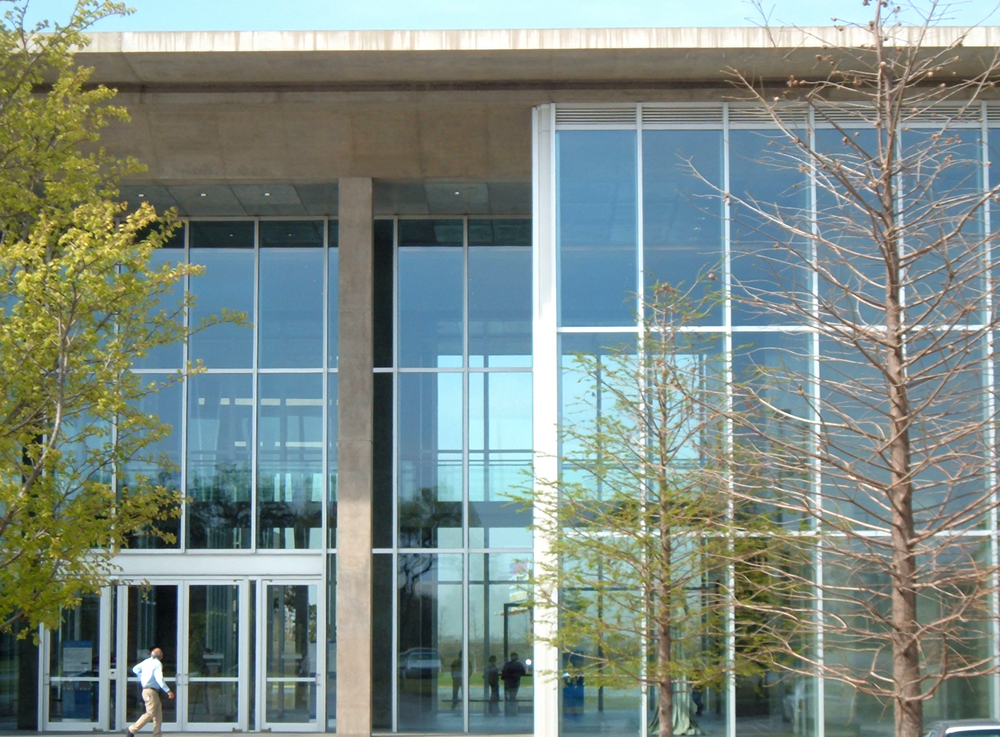 Imaginarium of South Texas
The ISTX is one of the most fun science museums in Texas. Featuring countless hands-on exhibits, this museum allows you to get up close and personal with science. This is the perfect museum to take the family and let children explore the wonders of science.
This museum believes that children learn best by doing. They put this belief into practice by offering exciting exhibits where children can learn and create at their own pace. This museum is also a perfect spot for collaboration. Children are encouraged to work together, make friends, and learn from each other.
However, this museum is not just for children. Adults can still have tons of fun at this amazing science museum. While the exhibits may be child-like in nature, it is always fun to enjoy some hands-on science. In a very serious world, it is important to relax and have some fun at the Imaginarium of South Texas.
Art Car Museum
This odd museum is a favorite among Houston locals. As you enter the front of the museum, you are greeted with a parked car transformed into a sculpture. This strange sculpture is just the beginning, as you are about to enter one of the strangest and most amazing Houston museums.
The walls of the Art Car Museum are lined with paintings and photography. While these offerings may seem standard for art museums, what makes this museum special are the "sculptures." Almost every room features a car decorated in the style of the art around it. These unique centerpieces make the Art Car Museum a must-see in Houston.
Make sure to plan your visit around the Houston Art Car Parade. Every year, this museum hosts a four-day parade featuring more than 250 mobile masterpieces. This parade is one of the most interesting events in Texas and is sure to bring out the "drive" to create in everyone.
Heard Natural Science Museum & Wildlife Sanctuary
If you are looking to get some fresh air while learning about natural science, this museum is perfect for you. One of the premier science museums in Texas, The Heard combines indoor exhibits and outdoor experiences. Get closer to nature through their many outdoor adventures
This 289-acre facility features a museum full of fossils, seashells, and many other archeological finds. The Heard also has a wildlife sanctuary, with more than 240 unique species of animals. This sanctuary covers all kinds of terrain, from prairie to wetland. Come see these many animals in their natural habitats at one of the wildest museums in Texas.
There are also many amazing programs at this museum. Explore the waterways of the wetlands through a guided canoe trail. Learn the ins and outs of gardening from The Heard's experts at Garden Talks. For the more adventurous, try the many zip line and ropes courses at this museum. The many fantastic courses at this museum add to one of the best museum experiences in Texas.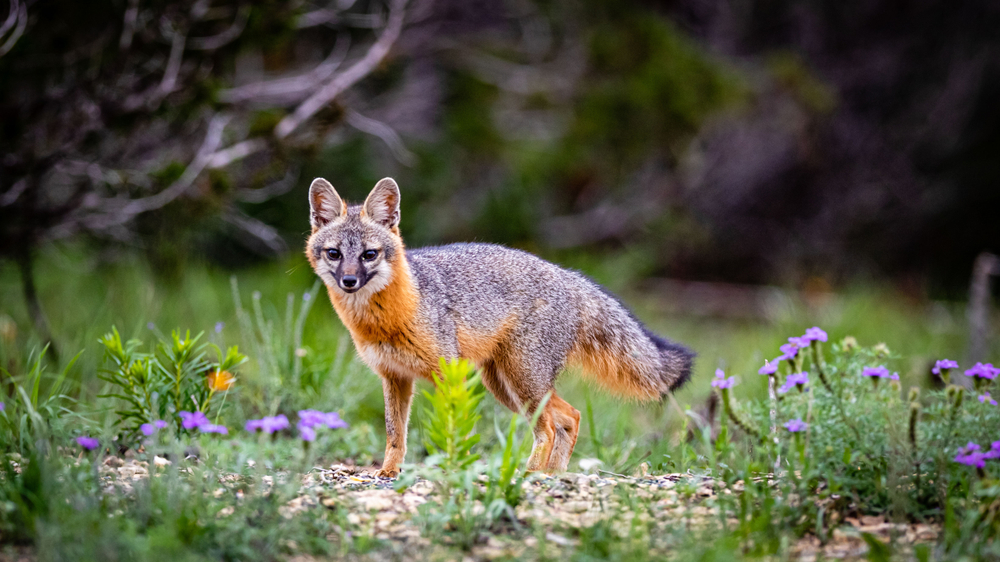 Texas is full of science, art, and history. Thankfully, there are many amazing museums in Texas to explore all of these things. Whatever your interests are, there is a perfect museum for you. When planning your next trip to the great state of Texas, be sure to check out these fantastic museums.