Wanting to taste the most appetizing eats at the best restaurants in Lubbock? Well, look no further as we have put together a list perfect for you!
Lubbock, found in the north-western part of Texas, is a unique town created by a mixture of old classics and modern touches. The mash-up of old and new has made this thriving town a great stop for all the foodies out there.
The restaurants in Lubbock reflect this blend of cultures and times in the variety of food. From European classics to Asian fusion, or the time-honored Tex-Mex tastes to home-grown American cuisine, there is a flavor for all!
While Lubbock is great for food, the city is also home to a whole combination of experiences! Take a stop through some of Lubbock's museums, such as the Buddy Holly Center, the American Wind Power Museum, or even the West Texas Walk of Fame. Tour local wineries, like the Llano Estacado or CapRock Winery. Or wander through the Depot Entertainment District, home to a whole variety of live entertainments! Lubbock is a definite must-stop on any trip through Texas.
So whether you are in Lubbock for a fun day trip or a tranquil week-long stay, we have you covered! This list encapsulates the best restaurants in Lubbock with a little bit for everyone to try!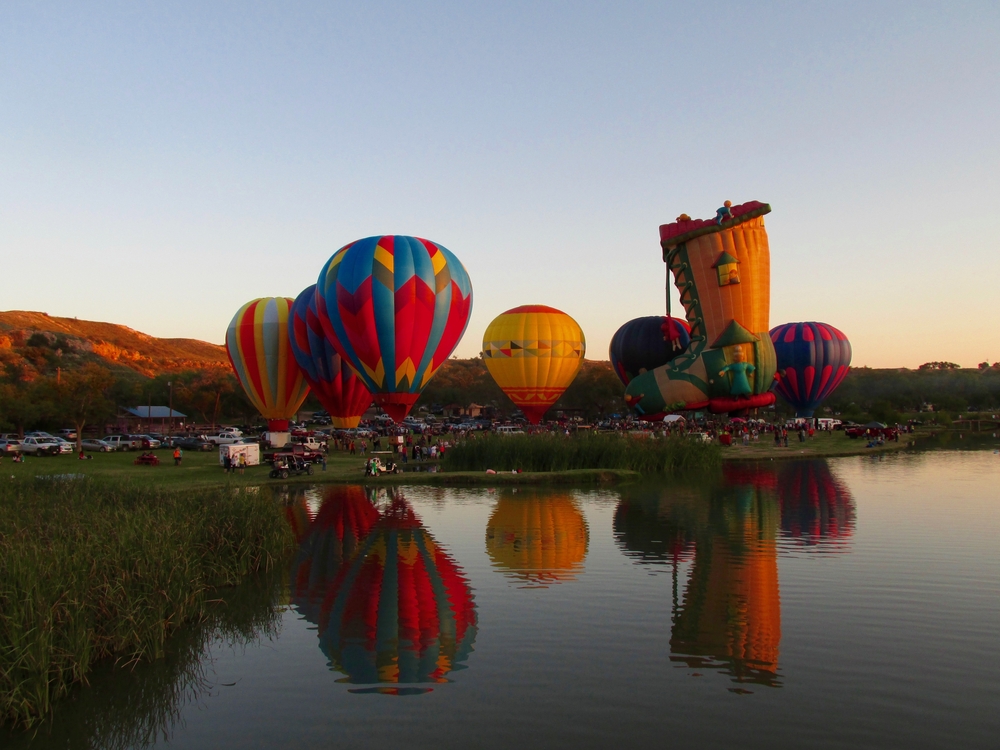 15 Best Restaurants In Lubbock You Shouldn't Miss
Cast Iron Grill
If breakfast or lunch is what you desire, look no further than the Cast Iron Grill! Open Monday through Friday from 7 am-2 pm, the Grill is the best brunch restaurant in Lubbock, TX!
Opened by The Stephens Family in 2013 this homegrown grill in the heart of downtown Lubbock offers a little bit of history with a side of soul food. Right as you walk in notice the "people's memories" hanging from the rafters, these boots with their soles covered in writing express beloved experiences given by patrons to be honored at the restaurant. As their motto states, "It's all about boots, pie, and chicken fry!"
With that motto in mind try starting your meal with some favorites such as chips and queso or the grill's own homemade salsa. Next, move to your entree, and depending on the time of day try their famous chicken fried steak, or for breakfast, they offer the meal with eggs! And of course, don't forget for dessert to choose a piece of pie!
The Cast Iron Grill is one of the best restaurants in Lubbock to start your day or keep it going so be sure to make it one of the stops on your trip through town!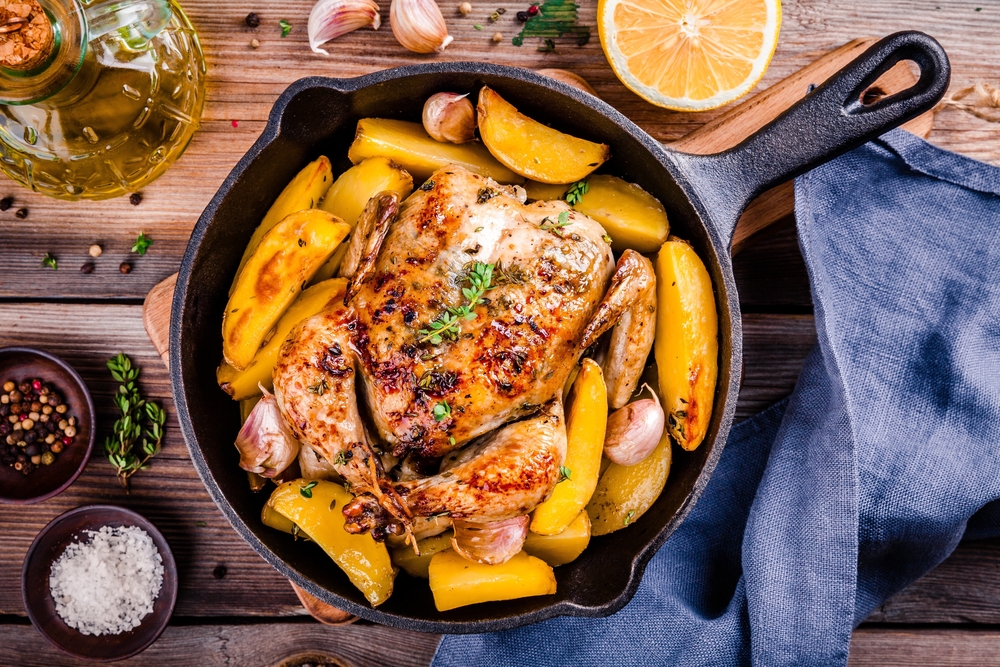 Italian Garden
Yet another one of the best family-owned and run restaurants in Lubbock has to be Italian Garden! Full of all the best Italian classics, there is so much to try and enjoy!
For appetizers, you can try calamari, stuffed mushrooms, or even fired ravioli! Next for the entrees, there are choices of pasta, pizza, or main meals with your choice of meat. Of course, for pasta, there are the classics of Fettucine alfredo or spaghetti, or choose a house specialty such as Pink Parmigiana or Shrimp Florentine! Or rather choose a specialty entree of chicken, veal, or shrimp, all of which come with salad, pasta, and garlic rolls!
Italian Garden also offers a variety of special deals such as weekday lunch specials from 11 am – 3 pm. The restaurant also caters and can host large parties. This all put together makes Italian Garden easily one of the best restaurants in Lubbock!
Chop Chop
If you are looking for something a bit different for lunch or dinner, Chop Chop Rice Co. is definitely one of the best restaurants in Lubbock to visit! Chop Chop is open every day except Sundays and is a clean fast option for food!
Chop Chop is the classic place to get healthy, fresh Japanese-inspired Asian Classics in a flash! Voted the "Best Take-out" in the area, Chop Chop offers all of your favorites from egg rolls to teriyaki options and even combination options!
Start your meal with some firey heat in the form of spicy wontons or follow tradition and choose a chicken and beef broth soup! Follow that up with your favorite hibachi combination of your choice of meat on a bed of rice topped off with fresh zucchini, onions, and other mixed vegetables! Lastly, don't forget to try their Cinnamon Chops, delicious fried wonton chips covered in cinnamon and sugar! With all of the favorites, Chop Chop is easily one of the best Asian-inspired restaurants in Lubbock!
If you are adventuring throughout Texas, Chop Chop Rice Co. can also be found in nearby Amarillo, TX, and is definitely one of the best restaurants in Amarillo. So be sure to check out Armarillo for even more places to eat!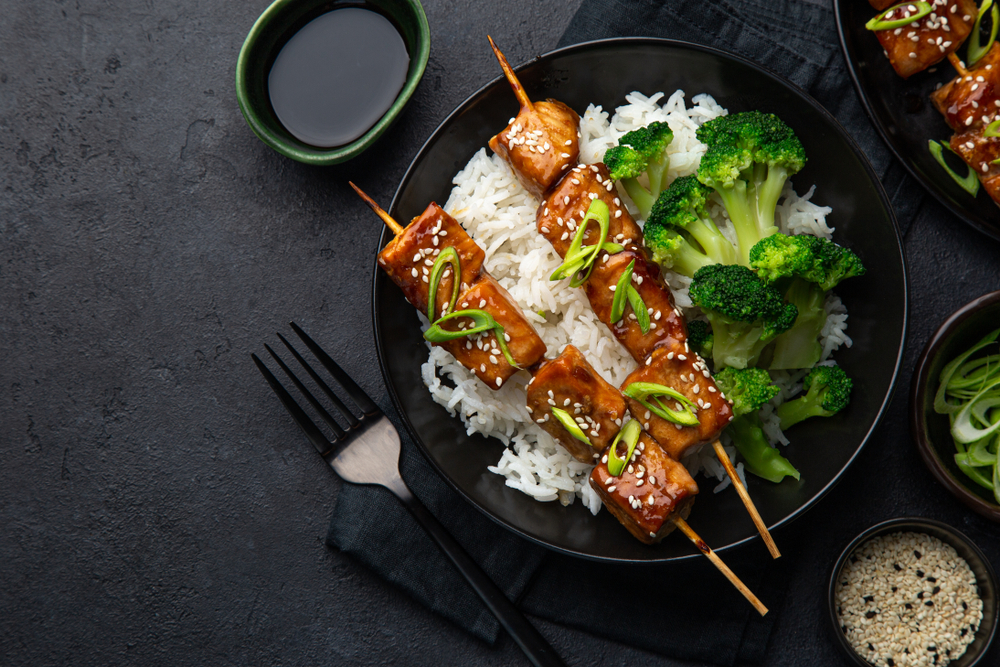 Abuelos
Are you on the hunt for the best Mexican classics? Abuelos is one of the best restaurants in Lubbock that serves just what you are looking for!
Famous for the food, Abuelos also serves up an enchanting atmosphere to best enjoy every dish! Beginning with two young entrepreneurs in 1989, Abuelos was created to be a fresh take on Mexican classics with a great environment. Abuelos can now also be found in 9 different states!
Begin the experience with fresh guacamole or queso diablo both to be paired with crunchy tortilla chips. Next, choose from burritos, tacos, enchiladas, fajitas, or a combination of your favorites! If you are 21+ be sure to wash it all down with one of Abuelos's hand-crafted margaritas! And of course be sure to try one of the decadent desserts offered with your choice of Tres Leches cake, traditional flan, or Dulce De Leche Cheesecake!
For those with food restrictions, Abeulos is a great place to stop as well! They offer vegetarian and gluten-sensitive options for those who may need it. Abuelo's is easily one of the best Mexican restaurants in Lubbock!
Braums
For those with a sweet tooth, Braum's is the stop for you! Best known for their ice cream, Braums is definitely one of the best restaurants in Lubbock.
While Braums may be best known for their ice cream, they do offer breakfast and lunch items such as Cheeseburgers or Biscuits and Gravy! Most importantly however is definitely the sweets. Their famous ice cream gets its creamy texture and rich taste from the fact that the milk used is directly from Braum's own cows! You can also get milkshakes, sundaes, even frozen yogurt!
Thankfully, this sweet treat has expanded across 5 states in the mid-south including Oklahoma, Kansas, Missouri, Arkansas, and of course Texas! So make sure to swing by Braum's, one of the best restaurants in Lubbock!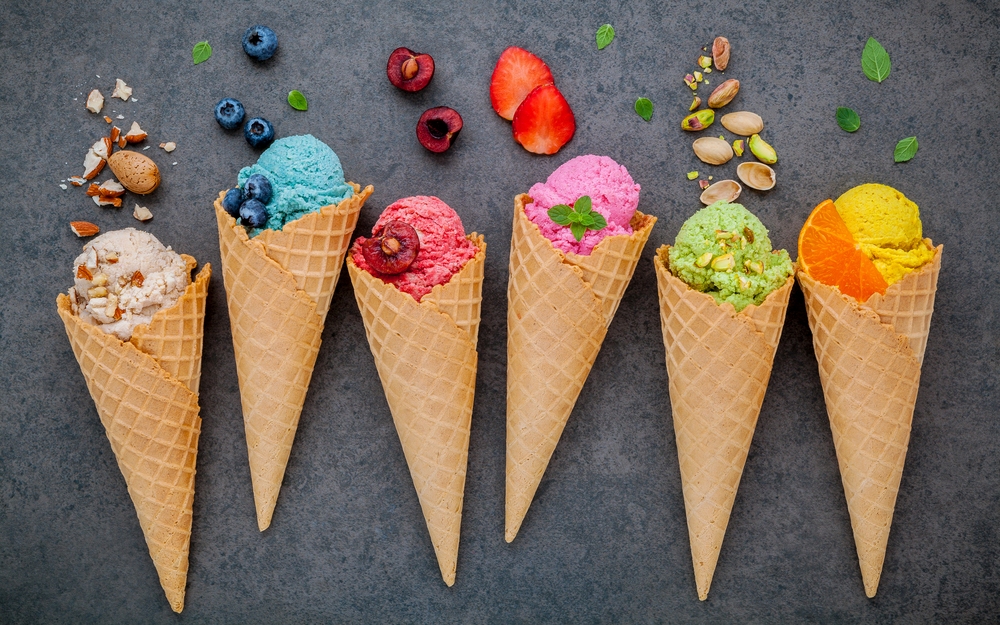 Thai Pepper
Thai Pepper is one of the best restaurants in Lubbock if you are looking to add a little spicy heat to your meal! Located in the Hospital District, Thai Pepper is open for carryout or dine-in every day except weekends!
Right of the bat on the menu, you'll find classics such as fried tofu mixed with mouth-watering specials like Sa-Te, skewers of BBQ marinated with Thai spices, and served with cucumber salad! Then for the main entrees, Thai Pepper offers all sorts of soups, curries, noodles, and so much more!
With a menu full of all the favorites from fried cheese wontons to pad thai and everything in between, Thai Pepper is one of the best Thai restaurants in Lubbock.
Taco Villa
If Tex-Mex is what you're looking for, Taco Villa is the place. As one of the freshest and friendliest spots for food, Taco Villa is effortlessly one of the best restaurants in Lubbock!
On Taco Villa's menu, you'll find options for burritos, tacos, chalupas as well as combinations of all! One of the best items on the list is their Fresca bowls with your choice of chicken, steak, or veggies mixed with sour cream, rice, beans, fresh guacamole, and salsa. Wash all that down with a large glass of sweet tea or lemonade, or even take home a whole gallon of it!
Taco Villa's can be found all around Lubbock, with a few found in nearby states so be sure to swing by to get a taste of your favorite Tex-Mex flavors! Considering that this is one of the vibrant restaurants in Lubbock it is definitely worth a stop!
Fun Noodle Bar
Craving Chinese? Head on over to Fun Noodle Bar! With high-quality ingredients and a great atmosphere Fun Noodle Bar is one of the best Chinese restaurants in Lubbock!
Be sure to start with one of the classic appetizers offered such as Crab Rangoons or Springs Rolls! Follow that up with your favorite noodle soup or some of their famous dumplings! They also offer your favorite fried noodle meals like Chow Mein and Fried Rice with your choice of meat or vegetables!
Fun Noodle Bar is definitely one of the best restaurants in Lubbock and is perfect for anyone looking for a classic taste of their favorite Chinese bites!
Leal's Tamale Factory
For the best authentic Mexican restaurant in Lubbock, Leal's Tamale Factory is the place to be! Since 1957 Leal's has been one of the best-kept tamale secrets in Lubbock!
Leal's Tamale Factory offers meals by the plate and by the dozen to eat at home or in person! They are known for their homemade and preservative-free corn or flour tortillas as well as chips and hot sauce! The menu is full of favorites from tacos, enchiladas, chimichangas, and of course tamales!
Be sure to stop by Leal's Tamale Factory for all of your authentic Mexican food cravings and even feel free to take some more home!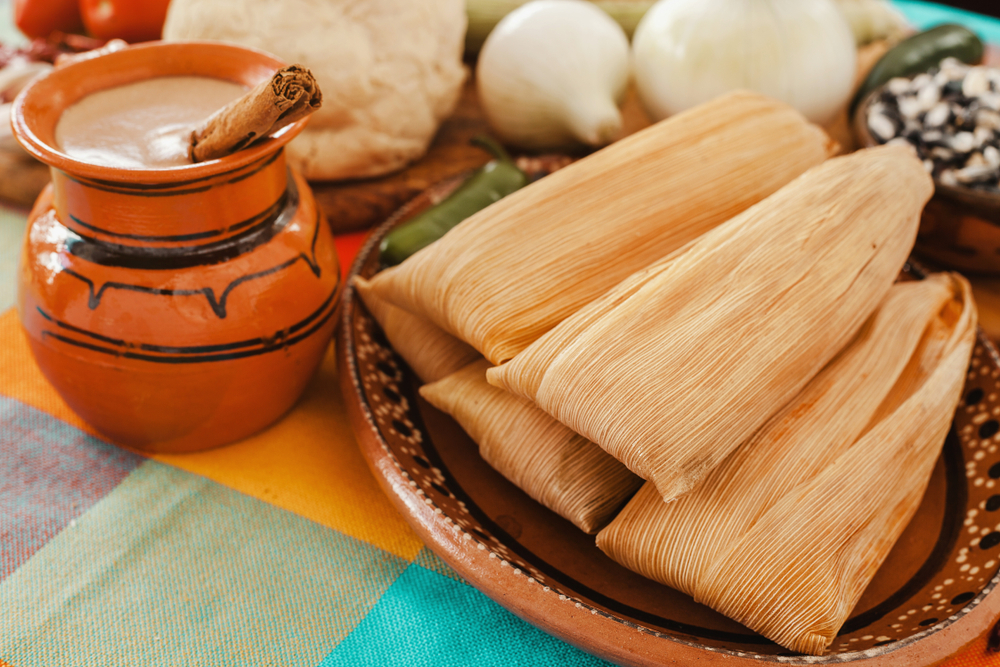 The Farmhouse Restaurant
The best breakfast in Lubbock is found at The Farmhouse Restaurant! Open Monday through Friday from 6:30 am – 2 pm and on the weekends from 7 am- 2 pm this is one of the best restaurants in Lubbock to stop by and grab a bite! Opened by the Gonzales Family in 2017 they had a dream to serve the community while still being home together in the evenings, hence the breakfast focus!
On the menu, The Farmhouse features every style of eggs from Benedicts to omelets, and of course, scrambled! The fan favorites however include the Traditional Breakfast, three eggs with your choice of meat, potatoes, and toast, or their famous stuffed French toast that is stuffed with eggs, sausage, and cheese with a side of potatoes! Or for those looking for something healthier they can choose from avocado toast, oatmeal, or vegetable omelets!
The Farmhouse Restaurant easily makes our list of the best breakfast restaurants in Lubbock due to the wide variety of breakfast classics and the cheerful environment they have built! So be sure to stop by because as they say, you won't leave hungry!
Burklee Hill Vineyards
Located in the historic part of downtown Lubbock, Burklee Hill Vineyards is one of the most ideal lunch restaurants in Lubbock! This is the perfect place for having a delicious lunch while taking in the beauty of the surrounding town!
Offering several shareables such as a charcuterie board or hummus platters, Burklee is the perfect place to hold any special event or a lovely date. Burklee's menu is full of beautifully paired meals from classic sandwiches like Reubens and Cubanos to a wide variety of pizzas! They also have gluten-free bread and crust option available!
Burklee Hill Vineyards is easily one of the best restaurants in Lubbock with its gorgeous setting and delicious eats. So be sure to stop by as this is an experience you won't soon forget!
The Funky Door
For the most eclectic food pairings, the Funky Door is the best dinner in Lubbock for you! Only 10 minutes away from Texas Tech, this fine dining establishment offers a little taste of everything!
On the menu, you can find shareables such as crispy Cheesesticks paired with Parmesan Pesto Vodka Marinara all the way to Sashimi Ahi Tuna. From there the Funky Door has a wide selection of flatbreads, burgers, soups and salads, even specialty entrees like Squash Lasagna! For those over 21, The Funky Door also offers perfectly paired wines to have with every meal!
Open for lunch and dinner Monday through Thursday, the Funky Door is perfect for any memorable food stop while in town! Be sure to also stop by for their famous Saturday and Sunday Jazz Brunches! With such a fun environment and a wide variety of delectable food choices, there is something guaranteed for everyone to love! And that is what makes The Funky Door one of the best restaurants in Lubbock!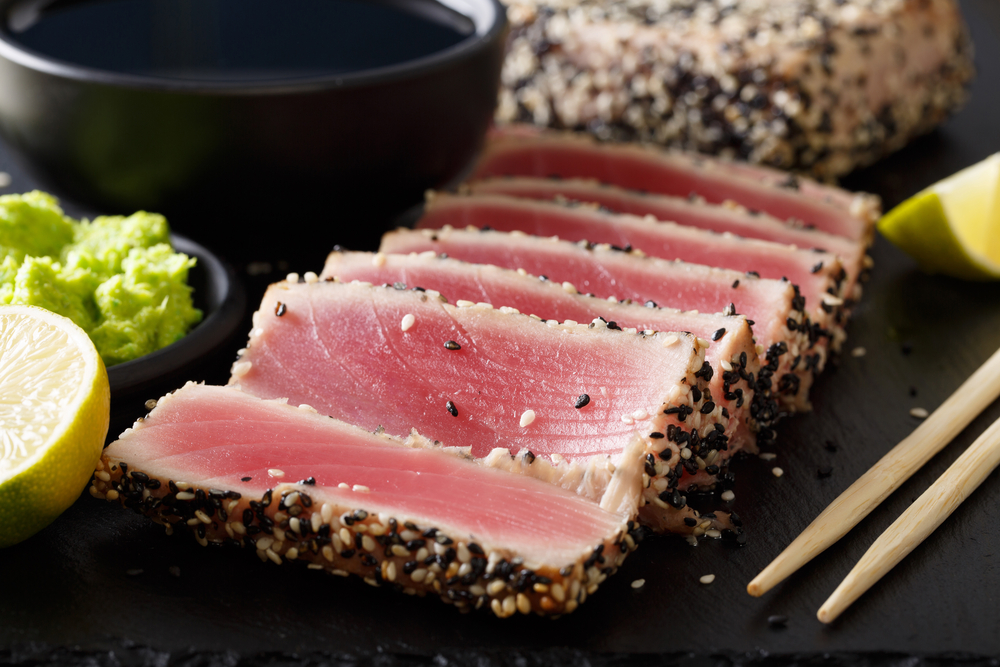 La Diosa Cellars
If fine dining is what you are looking for La Diosa Cellars is the location to see. This fine mix of Spanish influence and Mexican tradition with the addition of a selection of wines picked out by an Advanced Sommelier is a unique stop on the list of best restaurants in Lubbock!
Start out by trying one of the 14 different Tapas entrees offered such as the Alfredo Jose, a beautiful combination of New Zealand lamb pops with a Moroccan Carrot Sauce! Or opt for one of their fresh and unique pizzas!
This magnificent atmosphere is made even better by La Diosa Cellars hosting a Jazz Brunch on the first Sunday of every month. Be sure to make a reservation as this is the best way to get a great seat! The restaurant is open Tuesday thru Thursday for happy hour and dinner as well as Friday and Saturday for lunch and dinner. You can't go wrong at La Diosa one of the best restaurants in Lubbock!
50th St Caboose
For an experience, the whole family will love be sure to stop by the 50th Street Caboose! With fun, food, and family the Caboose is definitely one of the best restaurants in Lubbock.
The original caboose, Copper Caboose, was started in 1977 and was the first restaurant to serve fajitas with a side of fun! Following that, in 1990 the 50th Street Caboose was opened and contains a midway with over 100 games to play! The midway is stocked to the brim with stuffed animals, toys, and novelties to win as well!
Pair that excitement with time-honored authentic Mexican dishes and classic American cuisines, the 50th Street Caboose is the ultimate one-stop spot for all! This puts the 50th Street Caboose squarely on the list of most fun restaurants in Lubbock!
Blue Sky
Blue Sky is always on the list of best restaurants in Lubbock! Known for their never-frozen handmade hamburgers served on buns that are baked daily Big Sky is a necessary stop when in Lubbock!
On the menu, the star of the show is, of course, their fresh ground chuck burgers but this restaurant has plenty more to offer. For appetizers, there is a whole list of tater tots, sweet potato fries, onion rings, really options to meet everyone's taste buds! And of course for those craving something sweeter Blue Sky has Blue Bell premium ice cream shakes and floats.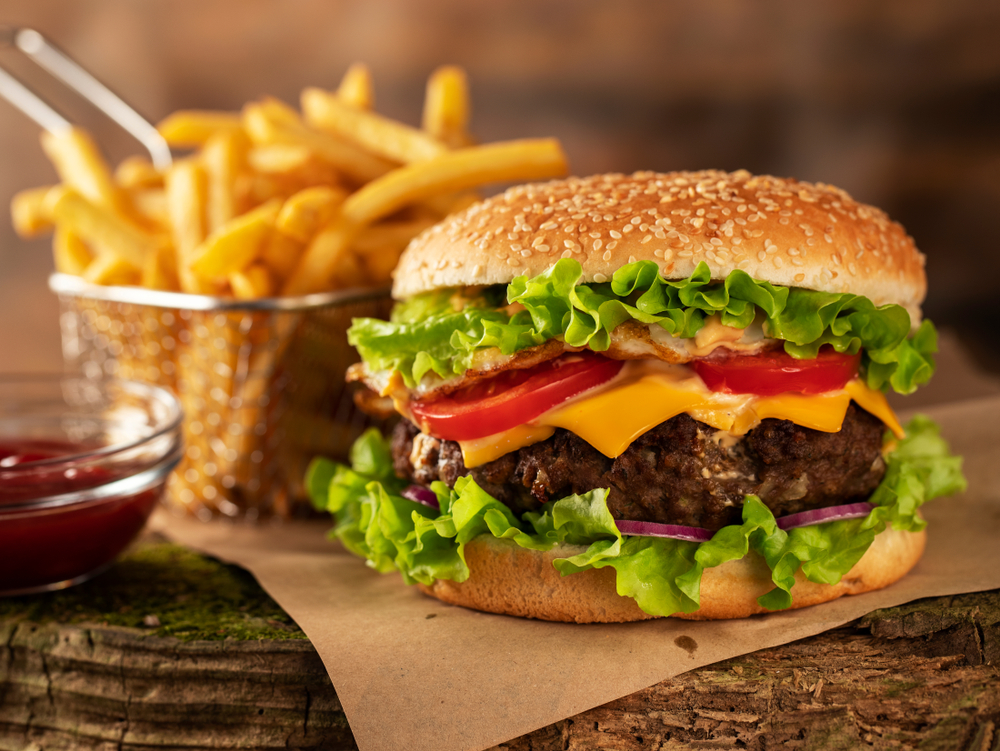 Lubbock has plenty to offer from museums, music, and so much more, but the restaurants are a must-see. From American cuisine to Thai flavors, Italian masterpieces to Tex-Mex mix-ups there is something out there for everyone. So no matter what you're looking for it's on this list of the best restaurants in Lubbock!