Are you searching for the best restaurants in Amarillo? Then you've come to the right place! This list is full of the best places to eat in Amarillo. Many people come to Amarillo because it is surrounded by unique activities and places. Nearby you can find the Palo Duro Canyon State Park, the famous art installation known as Cadillac Ranch, and a portion of Route 66. As part of the Texas Panhandle, Amarillo also has a unique blend of different cultures, and that is definitely reflected in their restaurant scene.
One of the things Amarilloans are most proud of is their Cowboy heritage, so you can expect to see a lot of that early rancher influence on the food as well. For instance, Amarillo is the home of the 72oz steak challenge and has tons of barbeque joints. But it also has a large Hispanic and Mexican influence, so you can easily find Tex Mex and authentic Mexican restaurants throughout the city. As more people from different cultures have started to call Amarillo home, there are also now Asian fusion and European fare-inspired restaurants popping up.
People come from all over Texas, and the world, to explore Amarillo for various reasons. Whether it's to adventure in the nearby state park, admire weird art installations, or shop in the world-famous antique district. But one of the things that repeatedly keeps visitors coming back is the foodie scene. One look at this list of the 14 best restaurants in Amarillo you must try, and you'll quickly understand why!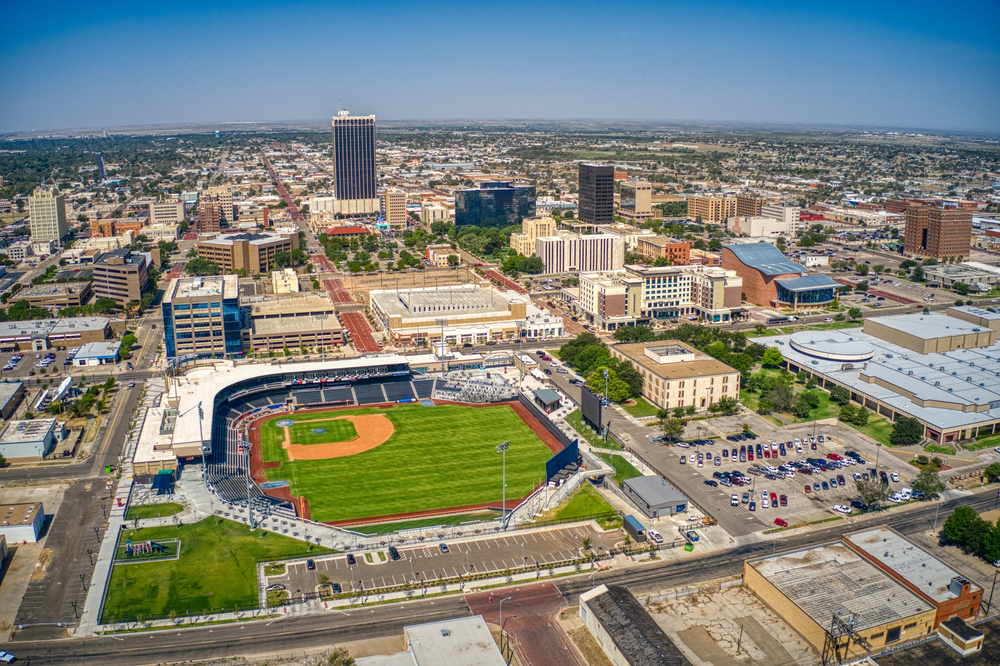 14 Best Restaurants In Amarillo You Must Try
The Big Texan Steak Ranch & Brewery
For those who like steak, The Big Texan Steak Ranch and Brewery is a must-stop when it comes to restaurants in Amarillo. Amarillo is an old cattle ranch town, so they take their steaks very seriously. So seriously, that The Big Texan has a 72oz steak-eating challenge. They are probably best known for this humongous challenge, but their menu also has smaller steaks, if you want to avoid trying to eat 72ozs of beef.
There is still a ton of steak options on the menu though, so don't worry. If you're craving a good steak, try their Ribeye, Prime Rib, or even the 16oz Big Texan Stripe. Besides steak, they also have Fried Chicken, Fried Shrimp, a Slab of Baby Back Ribs, and a Half Pound Buffalo Burger. Along with all that meat, you can order Dinner Rolls and a gallon, yes a gallon, of sweet tea. Locals and visitors all agree that the Big Texan Steak Ranch and Brewery is one of the best restaurants in Amarillo.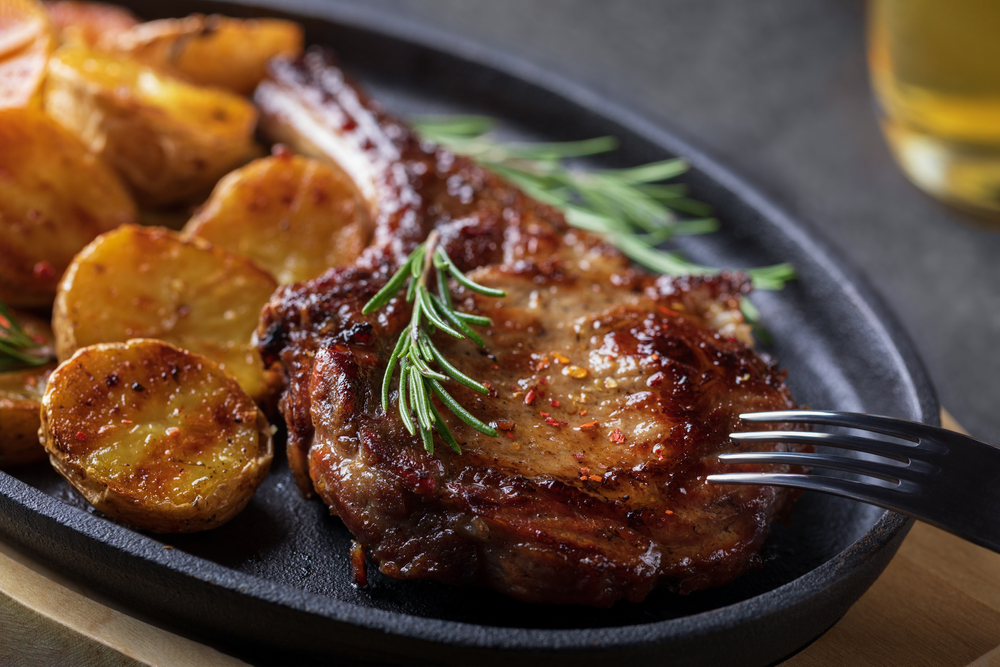 Chop Chop Rice
Chop Chop Rice is a popular restaurant in Amarillo. It is a chain that is local only to Texas, so there are two locations in Amarillo and three in Lubbock. It is open every day except Sunday for lunch and dinner. At Chop Chop Rice you'll get to enjoy simple, fresh, Asian classics, fast. If you're looking for fast places to eat in Amarillo that still have healthy and delicious options, consider Chop Chop Rice.
Because it is an Asian restaurant, you'll find nothing but your favorite Asian menu items on their menu. Start your meal with the Spicy Wontons or Spring Rolls. For your main dish, they have several different kinds of Hibachi as well as Orange Chicken and Teriyaki options. They even have desserts on their menu, like Cinnamon Chops, which are basically cinnamon sugar wontons.
Calico County Restaurant
You'll find classic southern home cooking at Calico County Restaurant. Calico County is a favorite restaurant for locals because you can always count on getting a good meal when you visit. They are open for breakfast, lunch, and dinner, and they even serve breakfast all day. So even if it's 6 pm and you want an omelette, you can get one at Calico County Restaurant.
With a pretty big menu, it's easy to find something to try. For breakfast, they have things like Western Style Omelletes, Biscuits and Gravy, and Chicken and Waffles. If you're visiting for lunch or dinner, try one of Calico's Famous Sandwiches. They have a Chicken Fried Steak Sandwich, Grilled Ham and Cheese, and the Calico Pig Sandwich. Larger entrees include Granny's Catfish, Mother's Juicy Pot Roast, Turkey and Dressing, and Pork Chops. If you're craving some classic southern comfort food, head to Calico County Restaurant.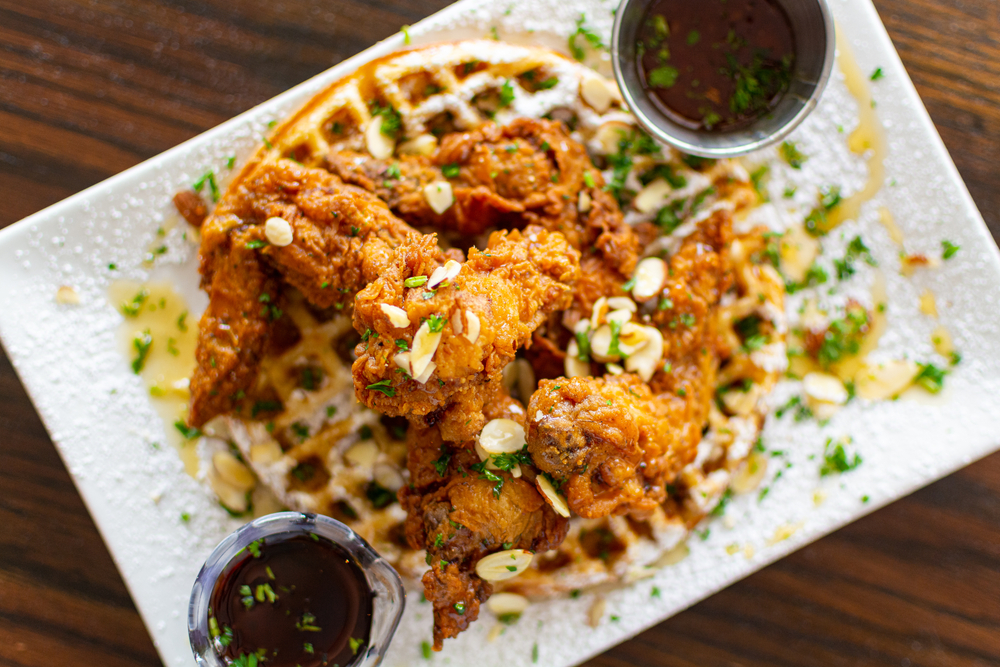 Braums
Need a sweet treat? Head to Braums. Braums is best known for their creamy ice cream, made from milk directly from Braum's farm cows. It's farm-to-table ice cream! Since opening in 1968 in Oklahoma, Braums has opened locations in several southern and midwestern states. One of those locations is in Amarillo, and it is beloved by locals and visitors. Over the years, Braums has also expanded its menu.
While ice cream is still the heart of Braums, their menu also includes items like Cheeseburgers, Grilled Chicken Sandwiches, and even Chili with Beans. Braums also now has a breakfast menu that includes a Vegetarian Bagel Omlette, Biscuits and Gravy, and Cinnamon Rolls. But you can't visit Braums without trying their famous ice cream. You can try their variety of flavors in the form of Milkshakes, Sundaes, Mixes, and of course, Ice Cream Cones.
El Tejavan
El Tejavan has been serving authentic Mexican cuisine in Amarillo for over 25 years. The restaurant started out as a small kiosk in a convenience store and has now grown to two excellent restaurants. If you are looking for truly authentic Mexican cuisine, El Tejavan is where you'll find it. El Tejavan serves up some of the best food in Amarillo, and they offer options for breakfast, lunch, and dinner.
Stop into El Tejavan for breakfast and try the Chilaquiles Tradicionales, the Huevos con Guisado, or a classic Breakfast Burrito. The Lunch and Dinner menus are also full of some delicious options. Try the traditional Taco Plate, Fajitas, Enchilladas, or Carne Asada. Because Amarillo is in Texas' Panhandle, El Tejavan also offers fresh seafood options like Camarones a la Diabla and Tostadas de Ceviche. No matter what you order on the menu, it's going to be so good, you'll want to come back again and again.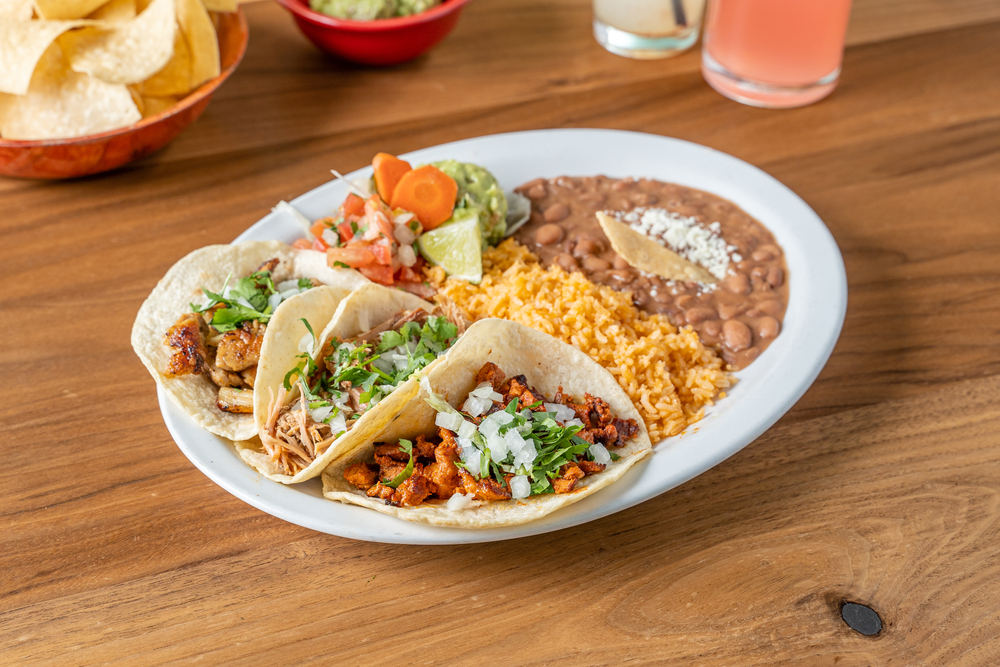 Coyote Bluff Cafe
If you're wondering where to eat in Amarillo, consider trying the Coyote Bluff Cafe. With over 1,000 reviews on Google and a rating of over 4 stars, it's obviously one of the best places to eat in Amarillo. It is typically open for Lunch with a brief closing before opening back up for Dinner, 5 days a week. Make sure to check the schedule before you plan to visit. The exterior of Coyote Bluff Cafe is a little unassuming and resembles an old western saloon.
But step inside and try anything off of the menu and you're sure to love it. They serve several classics, like Sizzlin' Ribeye Steaks which you can top with mushrooms, jalapenos, or onions. Their menu also has a large selection of Burgers with unique toppings. Or try the Grilled Chicken Sandwich, Chili Cheese Fries, or the Green Chili Stew. Coyote Bluff Cafe may not have a massive menu, but what is on their menu is absolutely delicious.
Tyler's Barbeque
Amarillo is a Texas city known for steaks and barbeque, thanks to its cattle ranch history. So why not sample some Amarillo Texas barbeque at Tyler's Barbeque. Tyler's is known for its down-home bbq that packs a serious flavor punch. Like many of the restaurants in Amarillo, from the outside, Tyler's doesn't look like much.
But don't let the little red house exterior fool you. Tyler's menu is full of mouth-watering barbeque options. You can choose to either create a plate, buy it by the pound, or enjoy the barbeque on a bun with your choice of side. The meats you can find at Tyler's typically include Chopped Brisket, Pulled Pork, Barbeque Chicken, or Ribs. They have classic barbeque sides like Potato Salad, Beans, Slaw, and Jalapeno Cream Corn. Finish your plate of classic Texas barbeque with a slice of Fruit Cobbler or a bowl of Banana Pudding.
Kabuki Romanza
Kabuki Romanza is one of the best Amarillo restaurants if you are in the mood for Japanese. The Japanese Steakhouse has been locally owned and operated for 32 years. Over the years it's become one of the places to go when locals are wondering where to eat in Amarillo. Amarillo locals love it so much because it's still got delicious food and a fun atmosphere. If you've never been to a Japanese Steakhouse, they you're in for a treat. When you sit down, you'll be sitting around a massive hibachi grill.
From the menu, you'll order something like Hibachi Chicken, Teriyaki Steak, or Vegetable Delight. Instead of your dinner being made in the kitchen, a trained chef will come out and cook your dinner in front of you on the hibachi grill. While they are cooking your meal, they also perform little tricks and give your a bit of a performance. It's a lot of fun. If that isn't your thing, don't worry. You can still sit at a classic table and have your dinner made in the kitchen.
My Thai
Family-owned since 1986, My Thai is another place to eat in Amarillo if you are in the mood for Asian cuisine. As the name suggests, the restaurant serves Thai food. But they also have a selection of Chinese menu options to choose from if you aren't a huge fan of Thai food. It's a fun fusion between two different Asian cuisines that have made My Thai one of the local's favorite Amarillo restaurants.
Open for Lunch and Dinner, My Thai has a pretty expansive menu, especially since they offer two different styles of Asian cuisine. There are several varieties of Fried Rice, Pad Thai, Lad Na, and Chow Mein. All of these you can make either vegetarian or choose a meat protein to add. You can also try Koaladnakai, Shanghai Noodles, and Pineapple Curry Shrimp. If you're more in the mood for Chinese options, try their Cashew Chicken, Beef Broccoli, Sweet and Sour Shrimp, or Pepper Steak.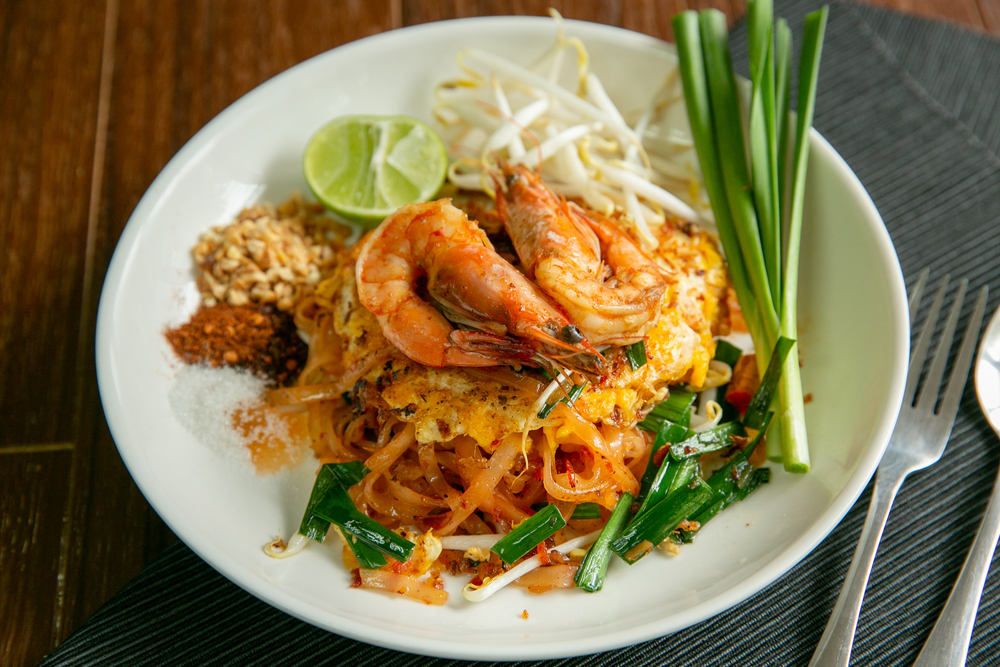 Aspen Creek Grill
You can find some of the best food in Amarillo at the Aspen Creek Grill. Aspen Creek Grill is a franchise in Texas that has a casual and welcoming atmosphere that has made it super popular throughout the state. If you're in Amarillo, we highly suggest stopping at Aspen Creek Grill for a hearty and delicious lunch or dinner.
Their menu can vary depending on the location, but you'll typically find most of the same things. Start your meal off with the Fried Mushrooms, Shrimp Rockefeller, or Crispy Pickle Chips. For your entree, try the Aspen Bleu Sirloin, Cajun Catfish, or the Country Fried Pork. Pair that with one of the beverages from their extensive alcohol menu before digging into one of their decadent desserts. Before you head home, split the Fried Cheesecake, Chocolate Fudge Brownie, or Apple Pie. Although their desserts are so good, you'll probably won't want to split them with anyone else.
Cask & Cork
One of the best restaurants in Amarillo is Cask & Cork, which is a fairly new entry into Amarillo's restaurant scene. The restaurant opened in 2017 and is owned and operated by Amarillo locals who have two other thriving Amarillo restaurants. On the main floor of the restaurant is where you'll find a more fine-dining type of atmosphere. Upstairs, there is a rooftop patio and a sports bar that has a more relaxed vibe.
Even though the two floors of the restaurant have very different atmospheres, they share one awesome menu. Cask & Cork is one of the best places to eat in Amarillo if you want to enjoy an epic Weekend Brunch. For Weekend Brunch, start with a Mimosa or Bloody Mary to go along with your entree. They pair perfectly with the French Toast, Chicken Florentine Crepes, or Smoked Salmon Avocado Toast. If Brunch isn't your thing, we still suggest stopping by for Lunch or Dinner for their house-made Pizza, Porterhouse Steak, or Pasta Puttanesca.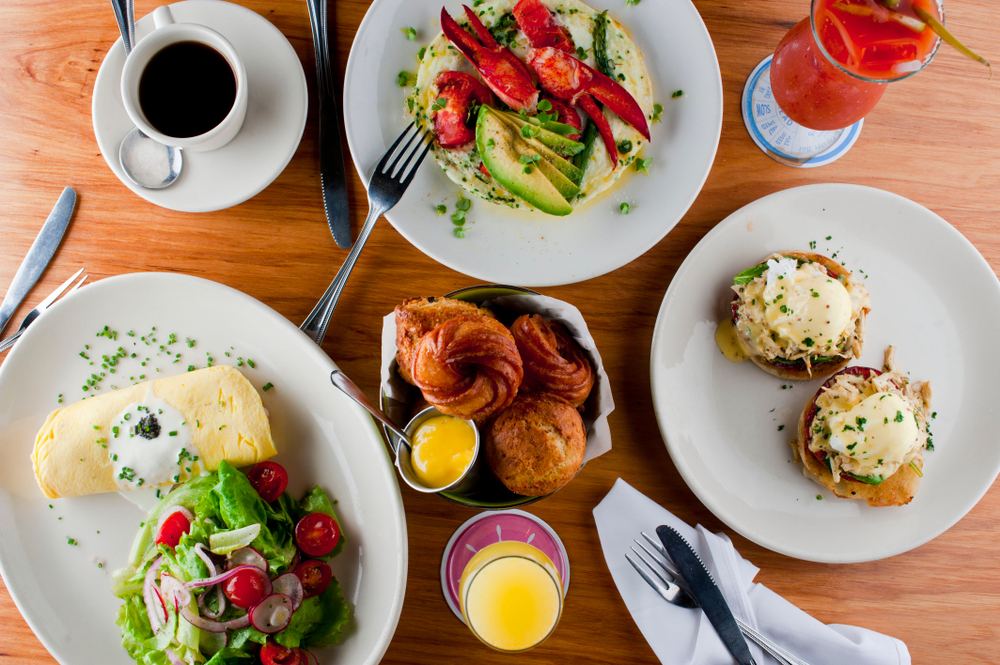 Napoli's Italian Restaurant
Craving Italian? Head to Napoli's Italian Restaurant! Napoli's is a bit of a break from all the steak, barbeque, and fried southern comfort food you'll typically find in Amarillo. Along with their traditional Italian dishes they also have an extensive wine and alcohol menu that creates the perfect pairing for any entree. You can visit Napoli's daily for lunch and dinner.
On their menu of traditional Italian cuisine, you can find Chicken Alfredo, Veal Parmesan, Lasagna, Spinach Ravioli, and Linguini with Clams. If you're in the mood for something lighter, but still delicious, try one of their Strombolis, Subs, or a slice of NY Style Pizza. Finish your meal with Tiramasu, Cheesecake, or Italian Cream Cake and a cup of coffee.
Blue Sky
The best burger in Amarillo can be found at Blue Sky. Blue Sky has been voted to have the best burger in Amarillo since 2003, along with the best onion rings. You can find Blue Sky in two locations in Amarillo, two locations in Lubbock, and one location in Abilene. But the original Blue Sky opened in Amarillo in 2003 and is still open and serving delicious diner-style classics.
On the menu, you'll find fresh, never frozen, Ground Beef Burgers. They also have Grilled Chicken Sandwiches, Hot Ham and Cheese, Chicken Fried Steak, and All Beef Hot Dogs. Pair that with the famous Onion Rings, French Fries, Green Chile Cheese Fries, or Tater Tots. For the true Blue Sky experience, we suggest enjoying your meal with a classic Milkshake or Float. You can't go wrong enjoying a diner-style meal at Blue Sky.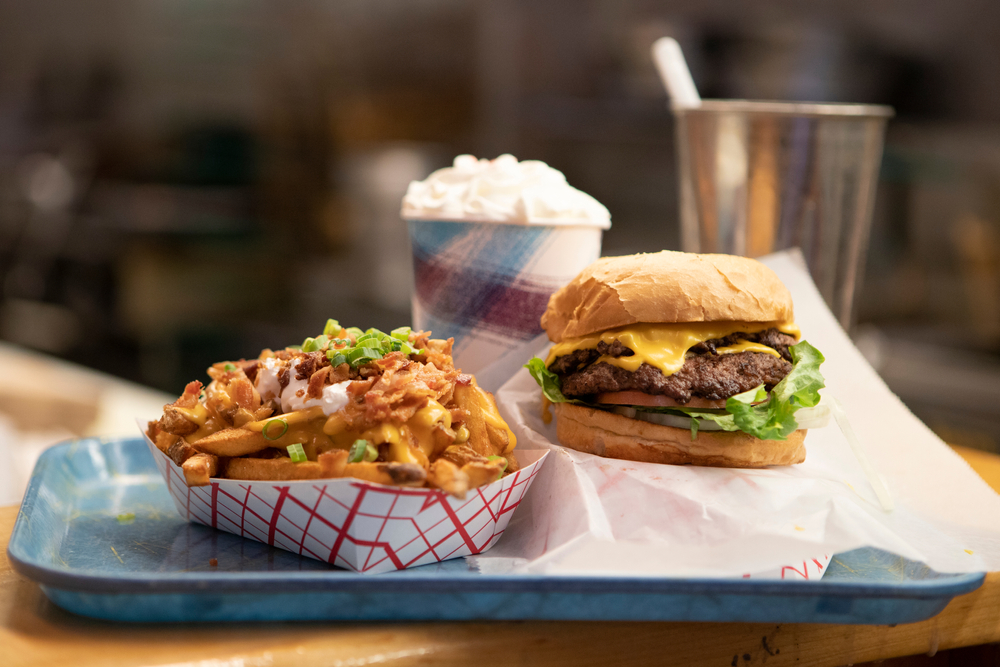 Bangkok-Tokyo
For some of the best sushi in Amarillo, you'll want to go to Bangkok-Tokyo. Bangkok-Tokyo has a massive sushi menu and they even serve Thai food as well. It's a place where you to go to eat in Amarillo and know you're going to be treated to some amazing sushi, sashimi, and Thai noodles.
Most of the menu is sushi and sashimi. You can sample classics like Philadelphia Rolls, California Rolls, the Shrimp Tempura Roll. But the menu also has a lot of specialty rolls with unique and fun names. We suggest trying the Dragon Roll, the Black Tiger Roll, the Seattle Sunset, or the Captain Crunch Roll. If you're more in the mood for Thai food, try the Thai Fried Rice, Gyudon, or Pad Thai Chow Wung. With such a large menu, we guarantee you'll find something you'll love. That's what makes Bangkok-Tokyo one of the best restaurants in Amarillo.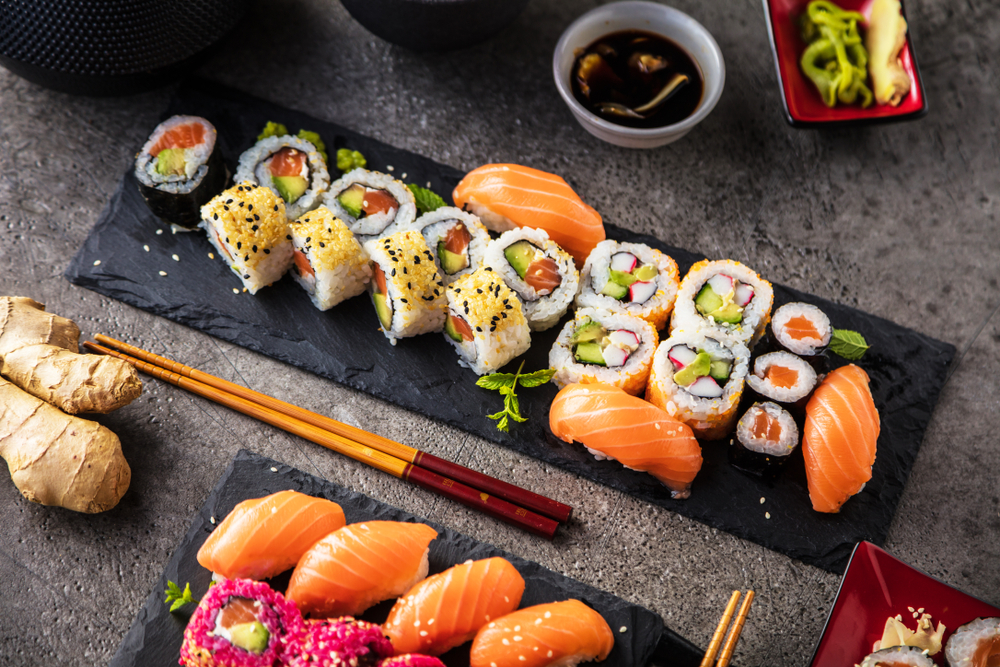 There are so many delicious and unique restaurants in Amarillo to explore. Whether you are in the mood for Asian cuisine, southern comfort food, authentic Mexican cuisine, or steak and barbeque, you can find it in Amarillo. What is one of your favorite restaurants in Amarillo? Is it on this list? Tell us about it in the comments!