If you're looking for the best restaurants in Austin Texas, then you've come to the right place! Austin is a vibrant city in Texas that becoming known as a popular stopping spot for foodies. While Texas, and Austin in particular, may be known for its Tex-Mex, you'll find that the city has plenty of other culinary cuisines on option.
Because Austin is the capital city of Texas, it is a popular part of the state for people from all over the world to make their new home. The city has especially seen an influx of immigrants from all over the world in the last couple of decades. With them, those immigrants have brought a piece of their home, their traditional foods.
Dining in Austin is now like taking a trip around the world. You'll find Tex-Mex classics, Asian Fusion, Soul Food, European classics, and more. We've picked some of our favorite Austin restaurants to share with you, and we're sure there is something for everyone on this list. So, let's take a look at 15 of the best restaurants in Austin you must try!
If you are planning on visiting, discover some of the Best Places To Stay In Austin for your trip!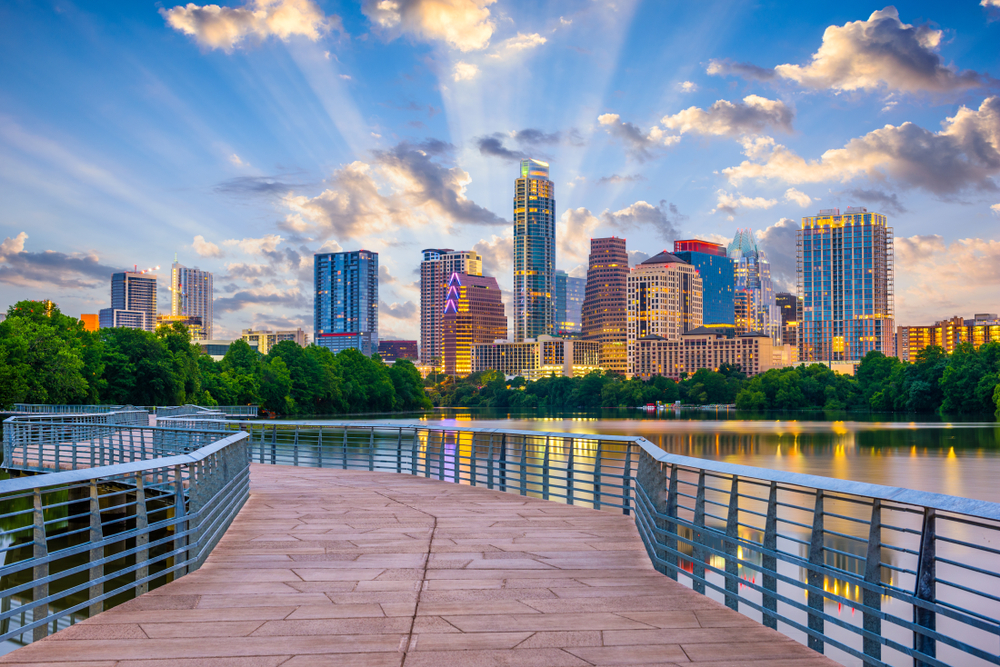 15 Best Restaurants In Austin TX You Must Try
Uchi Austin
You can find Uchi Austin in South Austin. If you are looking for delicious sushi in Austin, you've got to head to Uchi. The restaurant is located in a refurbished old bungalow that gives it a very intimate atmosphere. It has been a popular spot for fine dining in Austin since it opened in 2003. Chef Tyson Cole has spent over 10 years learning traditional sushi techniques from two different sushi masters.
On the menu, you can find a combination of traditional and unique sushi rolls. There are also vegetarian options, appetizers, tempura, and delicious desserts. The menu changes daily, so you'll always have the opportunity to try something new. On top of the menu changing daily, there are also daily specials. If you are looking for a fine dining option with delicious sushi, you can't go wrong with Uchi Austin.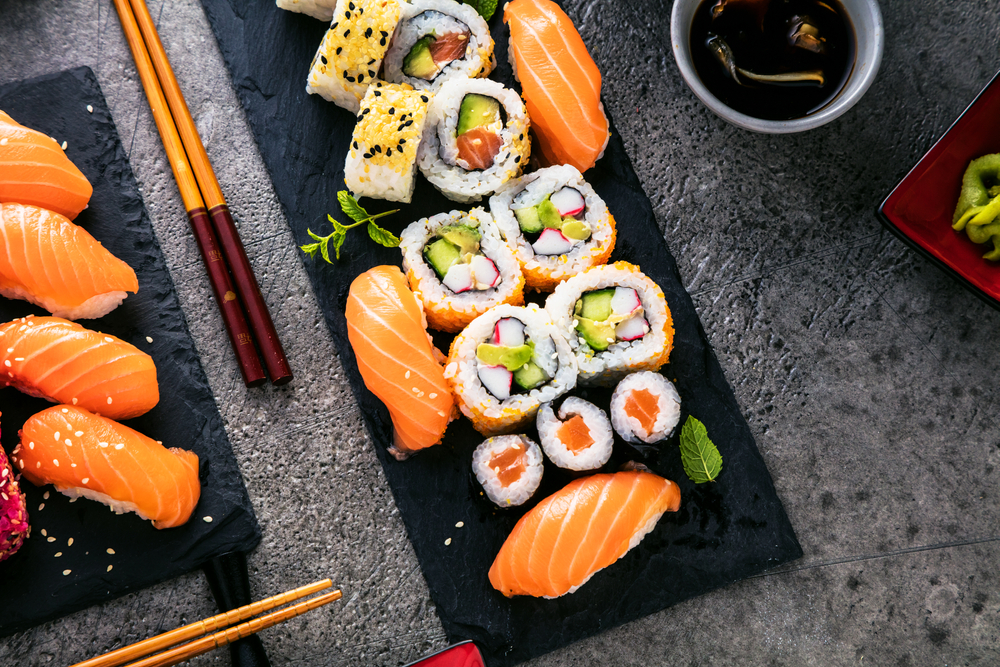 The Oasis
The Oasis is a fun restaurant in Austin located on Lake Travis. While you enjoy a delicious meal you'll be able to admire the beautiful lakeside scenery. It is also one of the restaurants in Texas with the largest seating areas. There is space for over 2,500 diners in the multi-level stone-covered patio dining room. Most of The Oasis' dining room is open to the elements, and you can either sit under the covered areas or enjoy a table with an umbrella.
Their menu includes a mixture of classic American foods as well as delicious Tex-Mex options. They offer lunch and dinner daily, and you can find items like Nachos, Salads, Fajitas, Enchiladas, and Burgers. The Oasis also has a very large drink menu feature signature cocktails, beers, and wines. If you want something sweet to end the dinner, try one of their classic desserts like Flan or Cheesecake. The atmosphere and the food make it one of the coolest restaurants in Austin.
Red Ash Italia
One of the best options for fine dining in Austin is Red Ash Italia. What makes Red Ash unique is that each menu item is made using a traditional Italian wood-burning grill as well as a wood-burning oven and plancha. It makes for a really unique flavor, as well as a fun dining experience. It's one of the best places to eat in Austin.
On the menu, you'll find items inspired by traditional Northern and Southern Italian dishes. The pasta is handmade fresh and the meat and seafood are all locally sourced. Enjoy Tagiolini with Fresh Blue Crab, Wood Roasted Halibut, or Osso Bucco Milanese. They also have a large drink menu featuring world-class wines, specialty cocktails, and coffee. For those who like to end dinner with dessert, try the Tiramasu or House Made Gelati. It's one of the best places for dinner in Austin.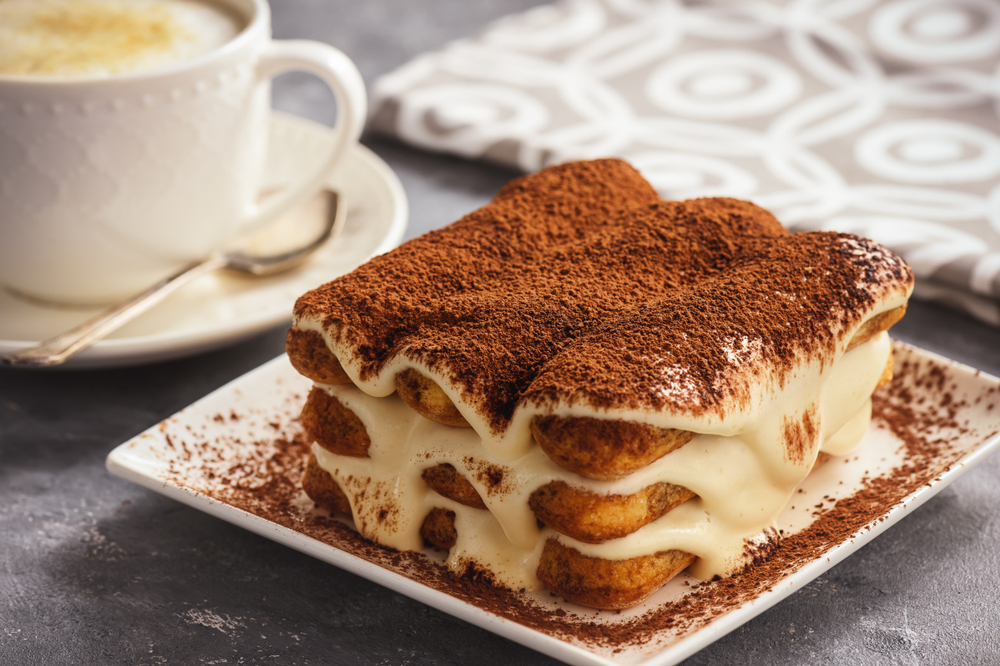 Hula Hut
If you're wondering where to eat in Austin and looking for a unique food fusion experience, head to Hula Hut. Hula Hut is a blend of Tex-Mex with a bit of Polynesian flavor. It's truly a one-of-a-kind food fusion experience that is a must-try for all foodies. The restaurant is located on the shores of a lake. So part of the dining room is inside and the other part is on a large dock perched over the water.
This unique fusion menu is full of some amazing dishes. Vegetarians will love the Veggie Tubular Taco or the Kawaikini Stuffed Avocado. There is also Macadamia Crusted Mahi Mahi, Pork Burrito, Shrimp Pipeline Enchilada, or Hawaiian Fajitas. For dessert, try the Chuy's Key Lime Pie, Hula Hut Dessert Nachos, or traditional Flan. If you are looking for some of the best food in Austin, you must make a stop at the Hula Hut.
Home Slice Pizza
Known as the "Queen of Pies", Home Slice Pizza is one of the best restaurants in Austin Texas when you want a slice of NY-style pizza. They actually have three locations scattered around town, including one of their restaurants in downtown Austin. Home Slice Pizza opened its first location in November of 2005 and since then has carved a place for itself on the list of iconic Austin restaurants.
On their menu, you'll find options for NY-style pizza either by the slice or whole pies. They also have classics like Antipasto, Salads, and Garlic Knots. You can choose to pick your own toppings or choose from a selection of tried and true classics. If you aren't in the mood for pizza, don't worry.
Their menu also includes calzones, Stromboli's, and Subs. If you are in the mood for dessert, they have a nice selection of Italian classics like Cheesecake, Cannolis, and Tiramisu. For a quick dinner in Austin, head to Home Slice Pizza.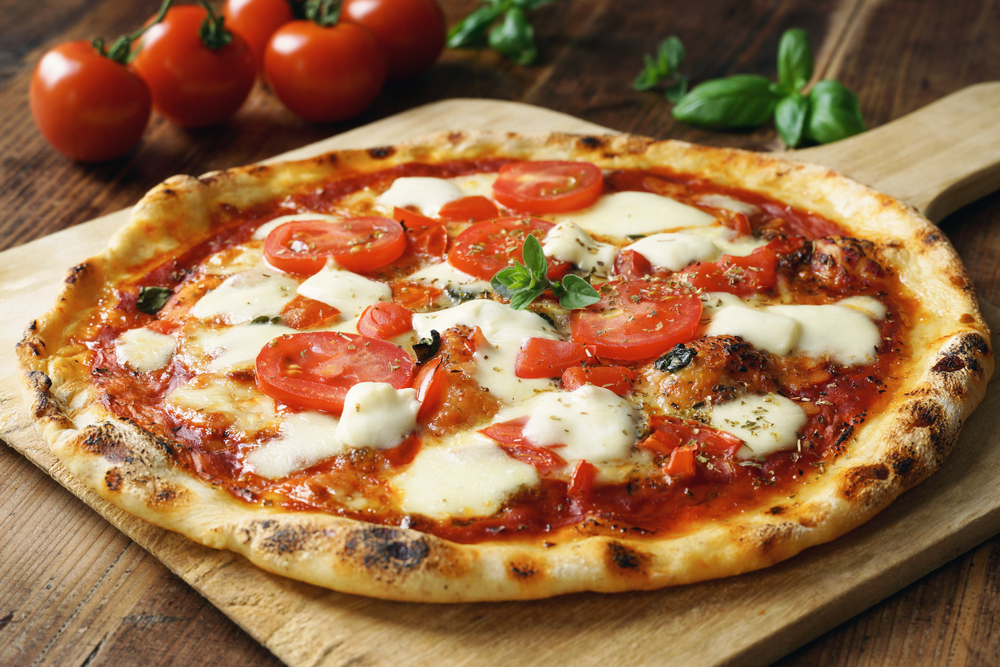 Salt Lick BBQ
Salt Lick BBQ has two locations around Austin, but not necessarily in Austin. But while it may not be right in Austin, it's worth the drive outside city limits. It's almost always on the local's list of where to eat in Austin.
You can find Salt Lick BBQ either in the Austin Airport, between gates 20 and 21, or in the suburb of Austin, Driftwood. The location in Driftwood is about a 30-45 minute drive outside of Austin and in the Austin Airport, which you can only visit if you are either flying in or out of the airport.
If you are thinking of drinking along with your BBQ, plan ahead of time. Salt Lick is a BYOB restaurant, so you can bring your own favorite brews to enjoy with your meal. On the menu, you'll find classic Southern BBQ items. You can also choose to either be served Family Style, or each person selects their own plates.
Try delicious Brisket, Sausage, Ribs, Potato Salad, Beans, Coleslaw, and Biscuits. They also offer select meats on sandwiches. If you are wanting to try some classic Southern-style BBQ, you must eat at Salt Lick BBQ.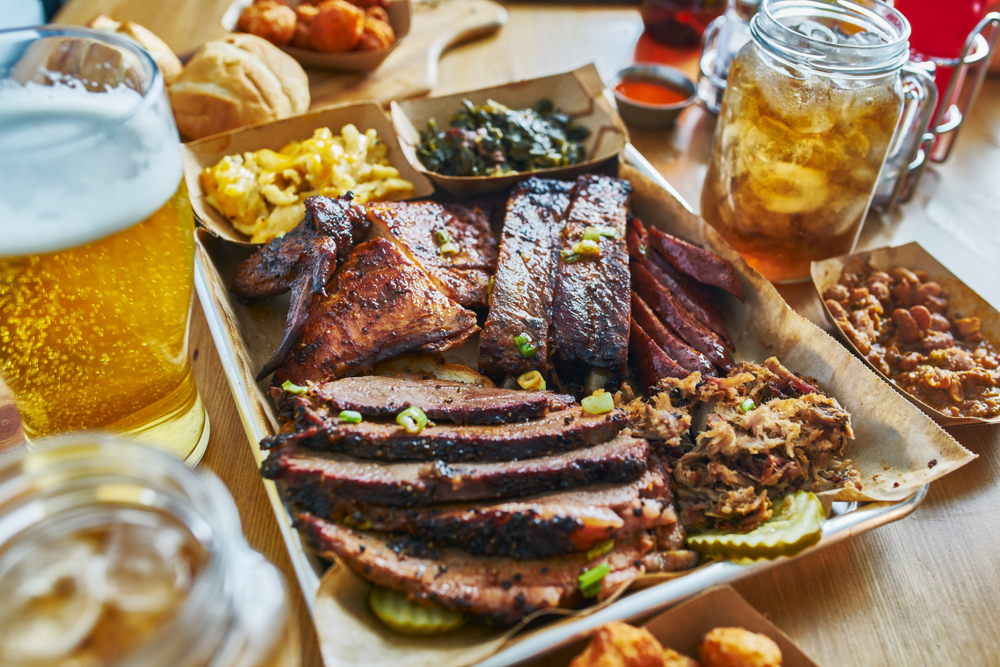 Comedor
Comedor is one of the best restaurants in downtown Austin. It is a modern Mexican restaurant and is only open for nightly dinner and Sunday brunch. It is also one of the most popular fine dining restaurants in Austin, so reservations are strongly encouraged. If you are wanting to experience authentic Mexican food, and not necessarily Tex-Mex, Comedor is a great option. It is some of the best food in Austin.
They have a pretty full menu with a selection of around 15 entrees. You can try Bone Marrow Tacos, Avocado Tostada with Charred Beef, and they even have vegetarian dishes like Charred Cabbage. Enjoy desserts like Tajin Pavlova with Valencia Orange Sherbet along with a drink from their extensive cocktail and assorted alcohol menu.
On certain nights you can get a smaller menu with select items for their Happy Hour event, which is a great option if you want to sample some dishes but have a smaller budget. It also has one of the best selections for brunch in Austin.
Odd Duck
One of the pioneers of the Farm-to-Table movement in Austin was the popular restaurant, Odd Duck. Odd Duck started with a mission to have a menu where almost everything was sourced from local farmers. Their pork, eggs, and most fruits and vegetables are sourced from local Austin farmers. Started in 2009 inside a small rehabbed trailer, Odd Duck is one of the unique restaurants that helped put Austin on the foodie map.
They are open daily for dinner in Austin, and you can enjoy Happy Hour drink specials every day at opening. Enjoy unique entrees like Mushroom Chorizo Quesadillas, Smoked Cajun Pork Rillettes, or Red Fish Ceviche. Odd Duck also has a small dessert menu with items like Corn Panna Cotta and Lemon Pound Cake. It is a popular option for Austin dining, so reservations are highly recommended. It's one of the best restaurants in downtown Austin.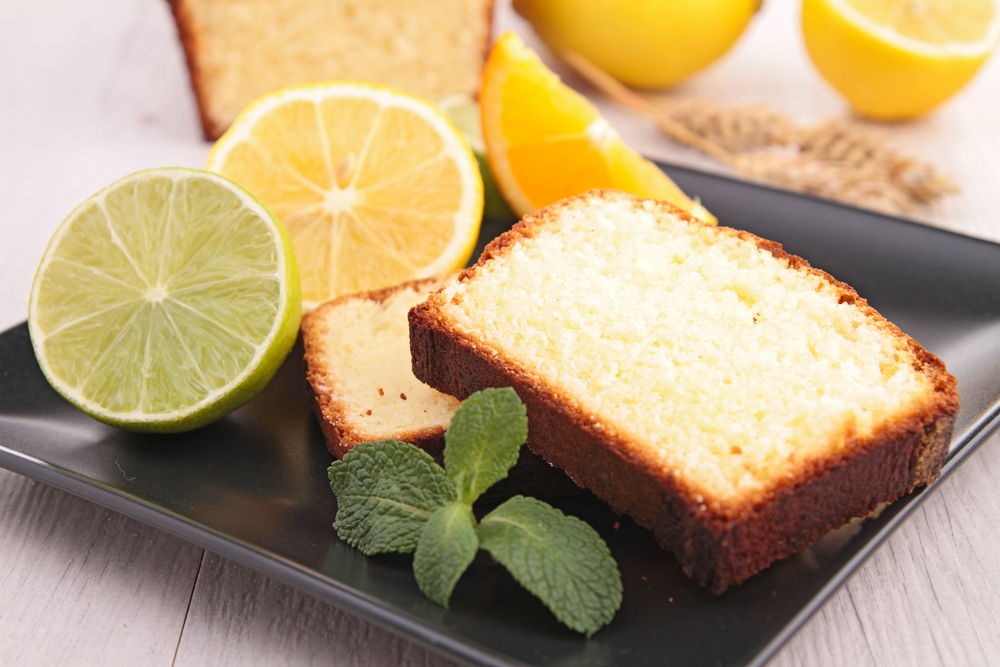 North Italia
Enjoy a taste of authentic fresh homemade Italian cuisine at North Italia. North Italia is one of the best places to eat in Austin when you are craving delicious and authentic Italian comfort foods. The pasta is made fresh daily and for pizza lovers, there is a different specialty pizza on offer every day. North Italia typically offers lunch, dinner, and weekend brunches. They are an awesome place for brunch in Austin.
No matter what you're in the mood for, you'll easily find something on the menu. Enjoy Crispy Calamari, Margherita Pizza, and Glazed Short Rib Cavatelli. The menu also includes entrees like Roasted Salmon, Chicken Parmesan, and Grilled Branzino. With your drink from the extensive drink menu, enjoy one of their delicious desserts like Italian Butter Cake or Hazelnut Torta. If North Italia is open, you don't have to worry about where to eat in Austin.
Roaring Fork
Roaring Fork is one of the best restaurants in Austin if you want a mixture of wood-fire grilling and American classics. You'll actually find two locations and it's one of the best restaurants in downtown Austin. The location on Stonelake has a beautiful terrace with string lights, lush foliage, and views of the lake.
In downtown Austin, Roaring Fork is part of the thriving heart of the city and features a stylish and comfortable dining room. Both locations are popular, so reservations are suggested when planning your night out.
On the menu, you'll find a blend of American classics with a twist. For starters, try Lamb Fondue, Shaved Beef Tenderloin Carpaccio, or Fresh Guacamole with Crisp Tortilla Chips. Entrees include a small selection of yummy salads, premium steaks, and an assortment of house specialties.
The house specialties include Blackened Redfish, Rainbow Trout, Spit-Roasted Half Chicken, or Bacon Wrapped Pork Tenderloin. There is also a selection of sides and desserts available.
Hestia
If you are looking for a fine dining Austin experience unlike any other, consider trying Hestia. Hestia is known for its unique food pairings in a selection of small plates and entrees that have been expertly curated. While you'll definitely get your money's worth, it's a bit on the pricier end, so you may need to skip it if you are on a budget. Along with its one-of-a-kind menu, Hestia also has a large selection of wines that pair wonderfully with the menu.
You can start your meal off with the Bread Service or a few of their small plates. The small plates include items like Oysters with Watermelon Relish, Belgian Endive with Buttermilk and Smoked Chili XO, or Waygu Beef Carpaccio with Radish, Sea Lettuce, and Puffed Nori. For your main dish, try the Lion's Mane Mushroom, Halibut, or Berkshire Porkchop. End your meal with a Texas Moon Pie, Sourdough Buttermilk Ice Cream, or Chocolate Mousse.
The Peached Tortilla
The Peached Tortilla is a cool Austin restaurant that is actually a fusion restaurant. Founder and Chef, Eric Silverstein, was heavily influenced by his Asian heritage and childhood in Georgia when designing the menu. Those influences created a delicious Southern-Asian fusion Austin dining experience. You'll find a creative mixture of Southern comfort food classics and Asian comfort food classics on the menu.
You can enjoy a meal at The Peached Tortilla several times during the day. They serve brunch, dinner, and even have Taco Tuesdays and Whiskey and Fried Chicken nights. For brunch, try the Korean Steak and Eggs Bowl, BBQ Pork Buns, or Brisket Hash. You can't go wrong enjoying brunch in Austin at The Peached Tortilla.
On the dinner menu, you'll find entrees like the Lush Pork Belly Roll, Crispy Umami Chicken Wings, and the Japajam Burger. Before you leave, try the Banana Nutella Spring Rolls. It's one of the most unique Austin dining experiences.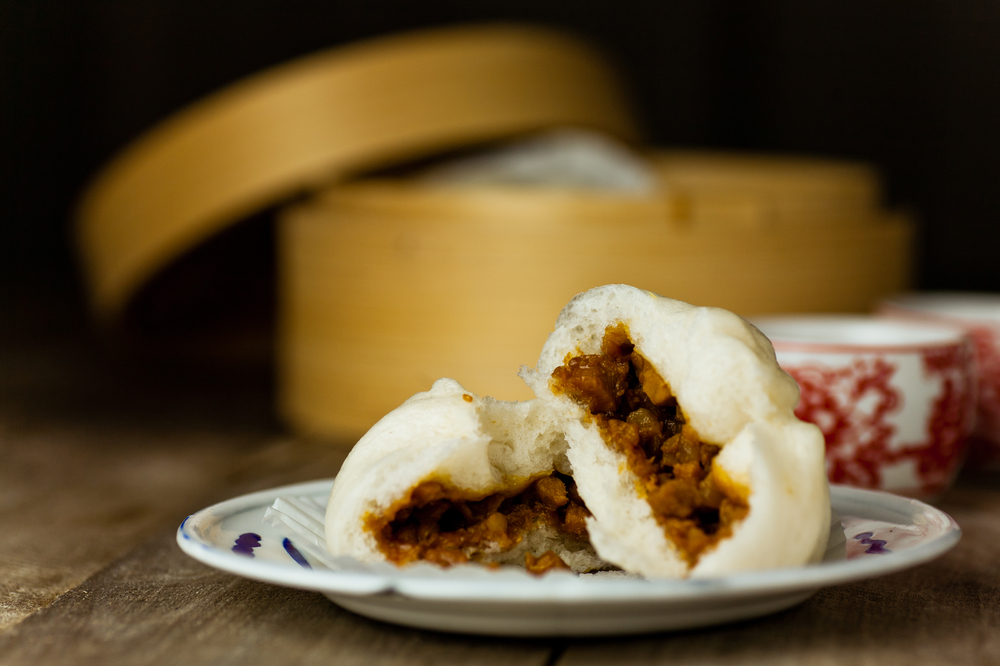 The Omelettry
When you are looking for breakfast in Austin you'll want to go to The Omelettry. The Omelettry is an iconic Austin dining experience that has been open since 1978. Housed in a fun retro diner building, this is one of the best places to eat in Austin. No matter what time of day you are craving a classic breakfast meal, The Omelettry is ready for you. They serve breakfast all day but do have a lunch menu.
A breakfast joint named after omelets should definitely serve them. The Omelettry has a selection of 11 different omelets, or you can pick your own toppings. The menu also has Pancakes, French Toast, Huevos Rancheros, and plates of your choice of breakfast meat, eggs, and toast.
Their lunch menu offers soups, salads, and sandwiches like a classic BLT and Grilled Cheese. For lunch, you can also get a selection of entrees with a more Tex-Mex influence, including Nachos, Black Bean Tacos, and an Enchilada Plate.
Tomodachi Sushi
One of the best places to find sushi in Austin is at Tomodachi Sushi. Tomodachi is run by Chef Steve Riad, who has 25 years of experience creating unique sushi dishes. As a former chef at the famous Nobu in Los Vegas, you'll get to enjoy some amazing sushi, with some very unique names.
If you're looking for a California roll of Philadelphia roll, you'll definitely find them. But Tomodachi is known for its innovative rolls, and they have equally innovative names. Try the xXx roll, which has soft-shell crab, spicy crab, and spicy tuna, or the Japanese Lasagna roll, which is made of baked crab, avocado, and cream cheese.
There is a large selection of these specialty rolls, many of which you'll only get to sample at Tomodachi. But if you're just interested in the classics, don't worry, there are plenty of those too. Considering it's one of the most unique places to get sushi in Austin, it is definitely worth a visit.
Nixta Taqueria
You can't visit Texas and not try some authentic Mexican food. Two of the most beloved Mexican food items are tacos and tostadas. Nixta Taqueria expertly crafts both with unique toppings, homemade tortillas, and a fun casual atmosphere. They are a small team and the restaurant itself is not very big. So when it's really busy, there may be a slight wait (usually no more than 15 minutes), but it's totally worth it.
Nixta Taqueria has a small but well-rounded menu. It is categorized into 'Staples' and 'Seasonals'. The staples you can expect to be able to order any time of the year. But the seasonals change depending on what is fresh and in season. They suggest ordering 2-3 tacos or tostadas a person, so you can try a bunch of different flavors in one meal. We suggest the Tuna Tostada, the Cauliflower Taco, or Enchilada Potosina Taco.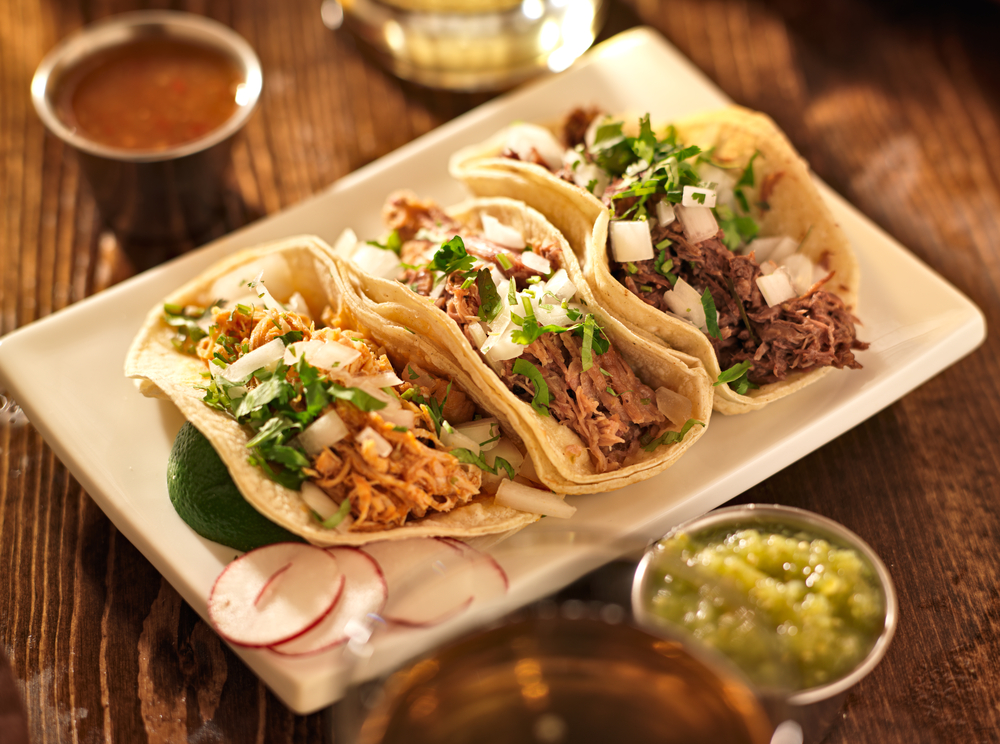 Restaurants in Austin Texas are anything but boring. There are eclectic fusion restaurants, Tex-Mex and Mexican classics, and some amazing fine dining in Austin spots. It's easy to see why Austin is quickly becoming a go-to Texas city for foodies all over the world to visit. No matter your dietary restrictions or culinary interests, we guarantee there is an amazing place to enjoy dining in Austin, and it's probably on this list!