Are you looking to plan the perfect Dallas bachelorette party for you or a friend? If so, then you have come to the right place! As with everything in Texas, Dallas is big and there are so many options! We have done the research for you!
On the surface, bachelorette parties are a time to say goodbye to being a single woman! But underneath all that, bachelorette parties do so much more than that. For the friends, it is a time to help the bride decompress and to lift her up as she embarks on a new adventure. It is a time to make memories and support someone you love so much. For the bride, the bachelorette party is the time to show your friends how much you appreciate them!
We want to help highlight some of the best bachelorette party ideas in Dallas so that your bachelorette can have the party of her dreams!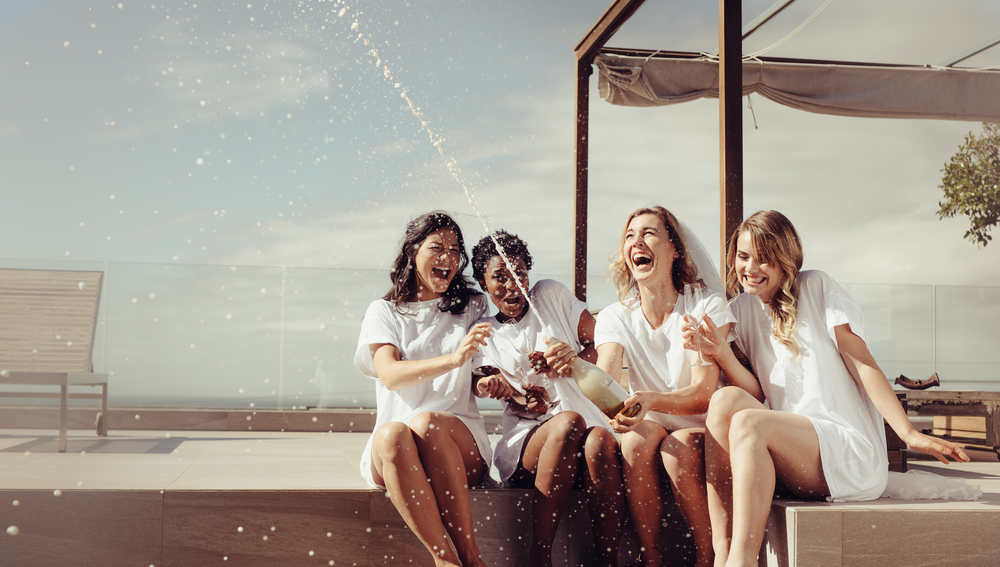 You May Love A Bachelorette Party In Dallas If…..
Dallas is such an understated place to hold a bachelorette party. So many are held in Austin or Nashville, but Dallas is the place to go if you are looking for something a little different, but still tons of fun!
Logistically speaking, Dallas is pretty centrally located if your friends are spread all over the country or even all over the state of Texas. Plus, with the Dallas / Fort Worth airport in town, this city is such an easy location to host people!
Lastly, and maybe most important, there is everything you need to have your bachelorette party in Dallas! The bars are fun and unique, the foodie scene is kicking, and the hotels are beautiful! And we have to mention there is so much to do! It was hard for us to limit it down, but we have linked other posts to give you additional ideas!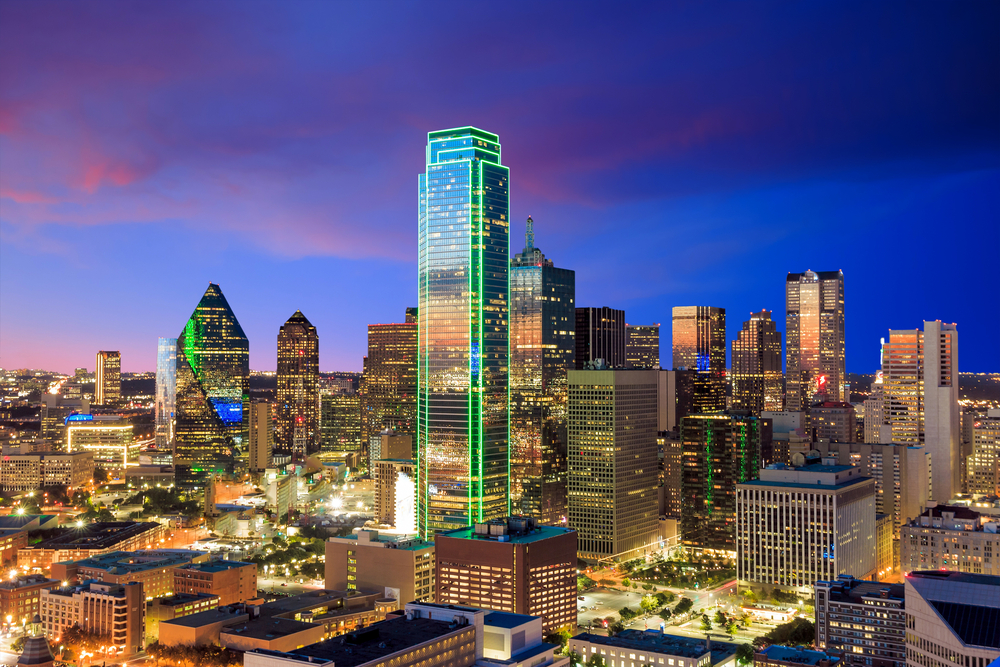 How Long To Spend For Your Dallas Bachelorette Party
Whether your Dallas bachelorette itinerary has time for an evening or just a couple of days, you will not be disappointed! We recommend 2-3 days in Dallas to fully enjoy the spectrum of what the city has to offer! With everything so centrally located, you could definitely fit in an activity and dinner or dinner and a bar if you only have an evening.
The time spent there is not important, it will always be the memories made!
Best Restaurants For Your Dallas Bachelorette Party
XOXO Dining Room
Don't walk, run to make a reservation at the XOXO Dining Room! We would be hard pressed to find a more perfect spot for your bachelorette party dinner! The restaurant has four spaces and they are all stunning.
The stylishly pink dining room has hanging plants, plush white couch seating, and bubblegum pink walls! The Garden Atrium is a wonderful indoor / outdoor space with light up trees, those same perfect pink walls, and black and white accents. The garden is an insanely magical outdoor space with performing aerial artists at times! Lastly, the Mr.X Cocktail Lounge will fulfill all your speakeasy dreams!
For your bachelorette dinner in Dallas, this is an incredibly strong contender!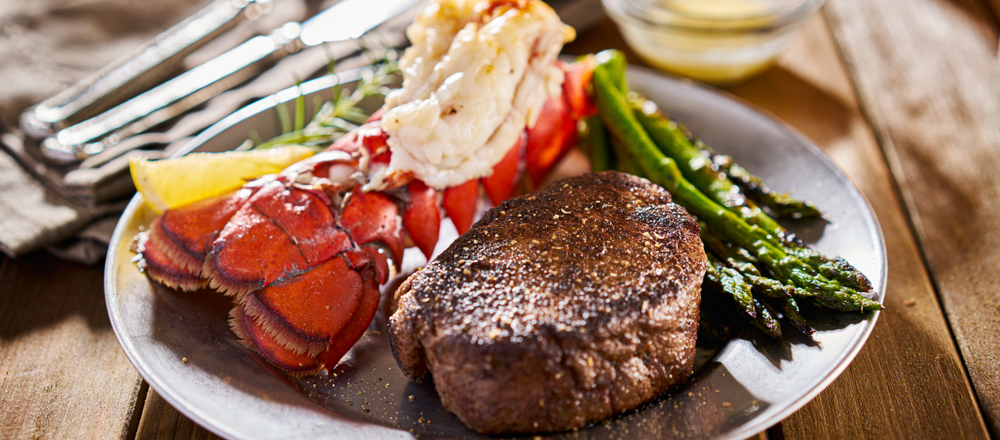 Paradiso
Located in an idyllic shaded garden, Paradiso is a great addition to your Texas bachelorette party! This Southern European-inspired full service restaurant serves brunch, lunch, and dinner in a beautiful atmosphere that is sure to put your party in the best mood!
With their focus on fresh ingredients, their pizza, pasta, and bakery is all made in house! Their indoor cocktails can be sipped at either the indoor or outdoor bar! Dallas has a lot of amazing places to eat, but this one stands out for a night out with your best girls! Swing by Paradiso for a wonderful bachelorette dinner in Dallas!
This is truly one of the best things to do in Dallas at night!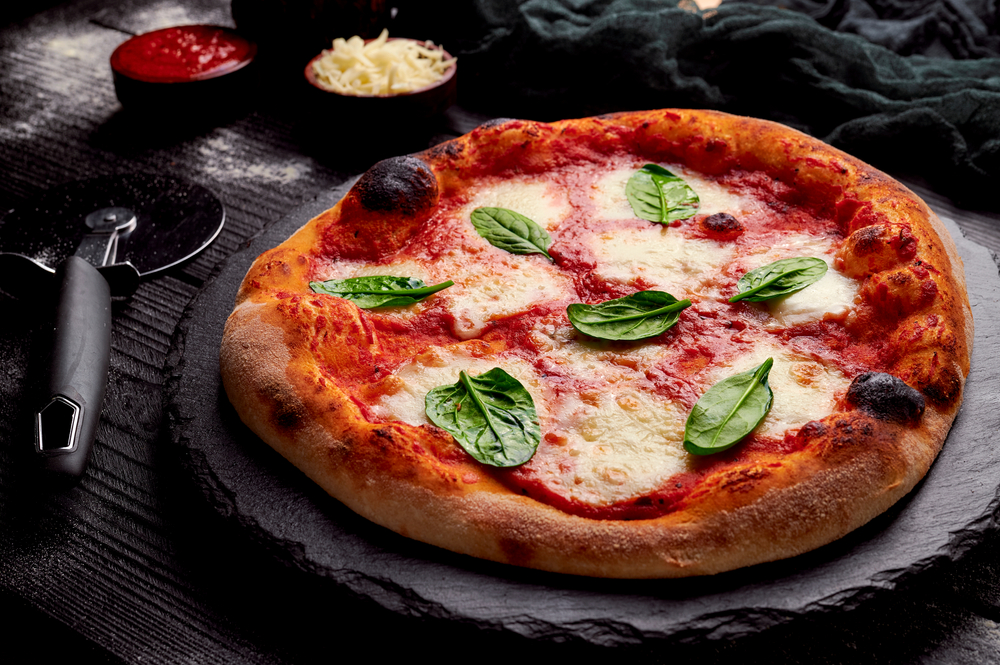 Rise
If you want a bachelorette party in France, but are having a bachelorette party in Dallas, then Rise is the perfect place to have dinner! Their soufflés and deep wine list provide the perfect ambiance for a sweet escape!
From savory to sweet soufflés, cheese boards, and wine flights Rise is everything you want in a girls night! The decor with trees, lights, and private booths classes it up to a great bachelorette dinner in Dallas! The dress is casual, but you can always do more for you and your group!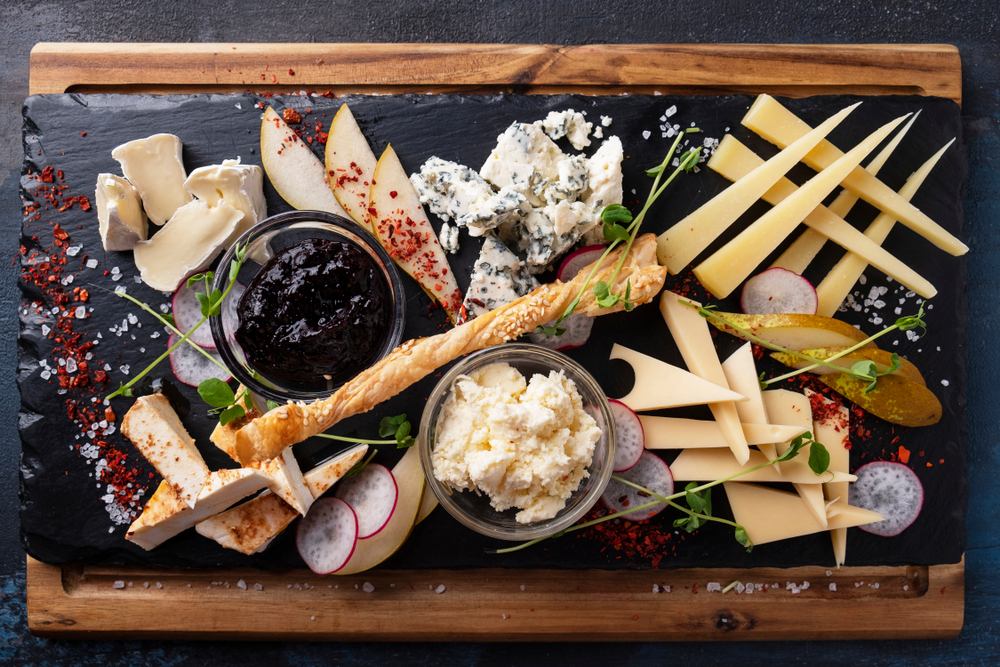 Best Bars in Dallas
The Tipsy Alchemist
The Tipsy Alchemist has one goal: to blow your mind with elevated cocktails through science, art, and technique! Well, sign us up! The bar mixes their cocktails by shooting them up one of those tubes that banks use to deposit checks. Also, the bartenders, known as alchemists, use the latest techniques in drink mixology to entertain and delight you!
This bar is classy and has a nightclub vibe, but with comfortable plushy chairs. The drinks are elegant and will definitely be Instagram worthy! With fun names and even more fun combinations, this bar is a must for your Dallas bachelorette itinerary!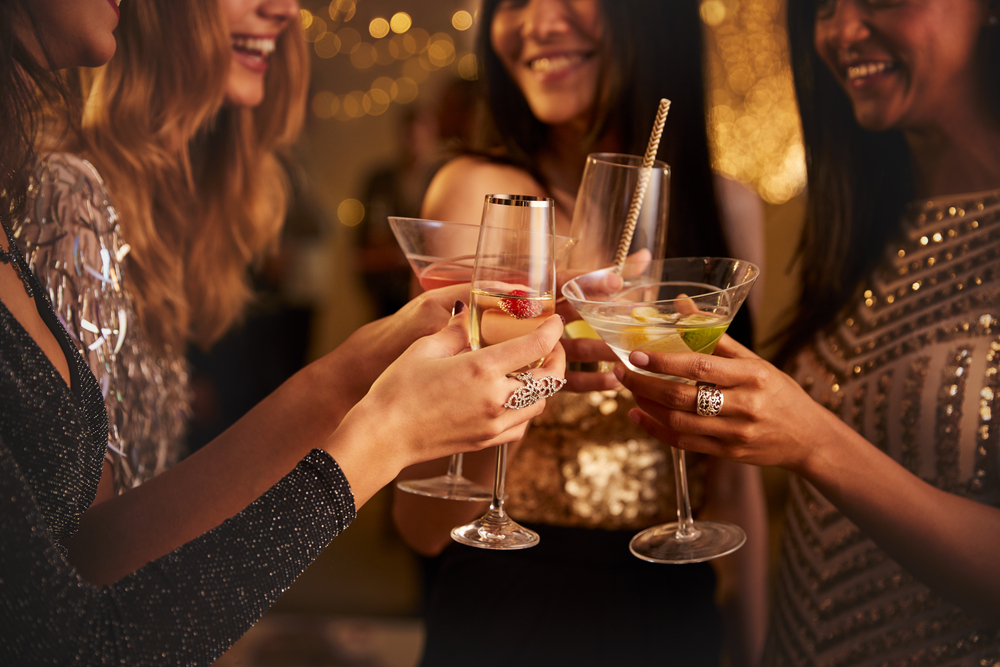 Adair's Saloon
For a dive bar with the best vibe, there is no better place in Dallas than Adair's Saloon! The Dallas bachelorette party on a budget need to add this to the list! The food is amazing, the beer is cheap, the shots keep coming, and you will feel like a local at this Texas staple!
The live music draws people in from the street because the bands are so talented and they keep the party going! The dance floor is a good size so whether you are a great dancer, having a great time, or both there is room for you! If you work up an appetite, their menu is legendarily delicious. The burgers and wings at Adair's are unbeatable!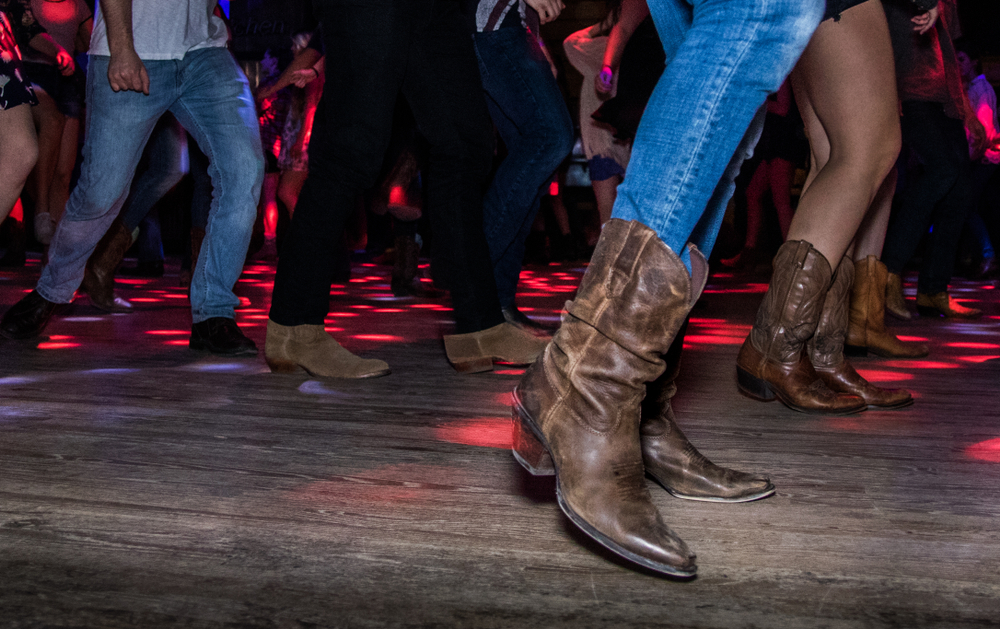 Station 4
Station 4 is the self proclaimed Ultimate LGBTQIA+ Dance Club with stages, cages, and drag shows! There is something magical about going to a gay bar with your girlfriends. Maybe it is not having to worry about getting hit on or maybe it is that the music really is better. For whatever reason, we would be remiss if we did not include our favorite gay bar for your bachelorette weekend in Dallas!
With over seventeen different drink stations to choose from, you are sure to find an area to fit the vibe you are after. Whether it is close to the dance floor, outside on the patio, are with a bird's eye view of the bar, Station 4 is so fun and inclusive! The two-story bar has an epic sound system and laser show! Station 4 is a must for your Dallas bachelorette party!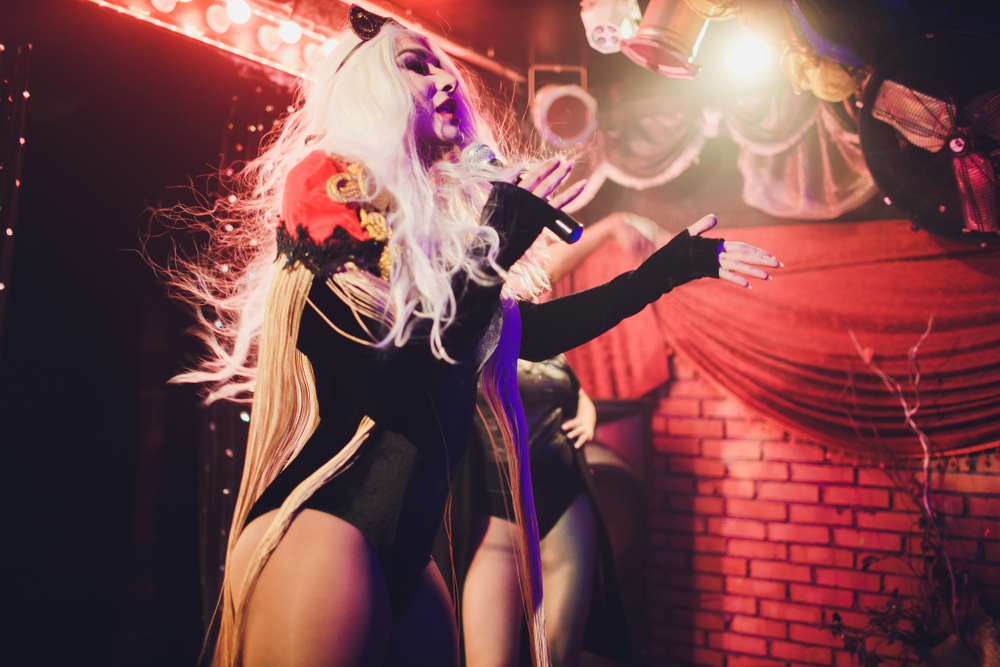 Best Things To Do in Dallas On Your Bachelorette Party
The Leg Room Studio
One of our favorite things to do in Dallas for a bachelorette party is take a class at The Leg Room Studio! They offer two hour classes to private parties where you can bring your own snacks and champagne while you learn some new moves!
The burlesque class is where you can learn sexy chair dance moves, play with lush boas and feather fans, and learn a real burlesque routine! In the pole dance party, you and your friends will learn sexy pole dance moves, flip your hair, roll your hips and learn some sexy striptease moves! Lastly the drag class is taught by two award winning drag performers! In that class, you will learn to lip sync and perform like no other!
This is a perfectly naughty idea for your bachelorette party in Dallas!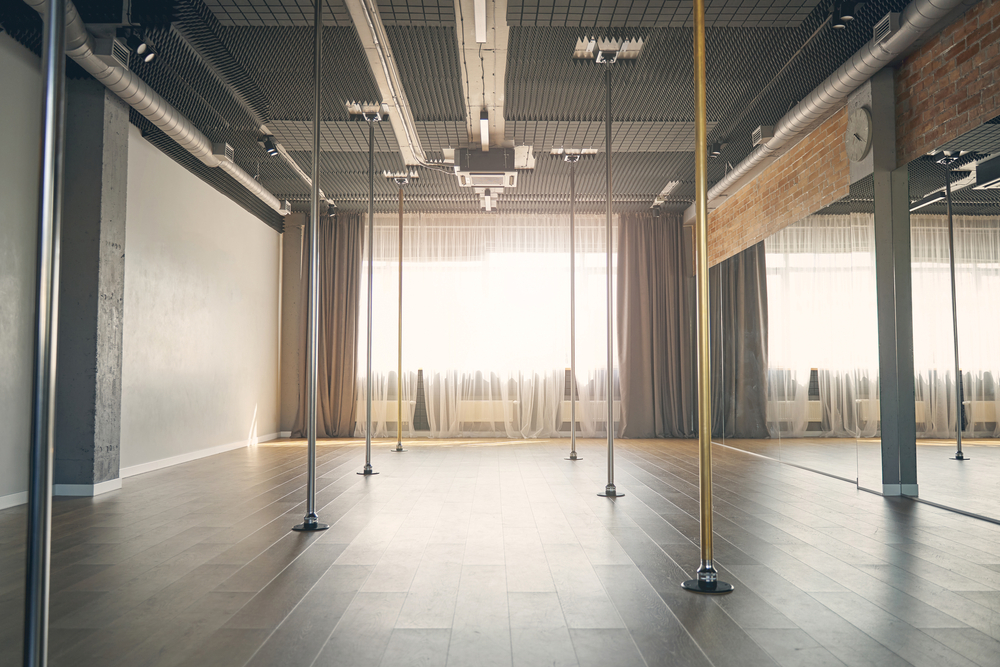 Spa Castle
Just 30 minutes outside of the city is one of the coolest spa experiences that we know of! Spa Castle is one of our favorite Dallas bachelorette party ideas because it is the traditional spa day, but with a beautiful twist. Although a full service Korean spa with exfoliation, soaking tubs, massages, etcetera, you must visit for the saunas!
Sauna Valley has ten saunas that all offer different benefits to your body and mind! The Gold Pyramid sauna is lined with plates of 98% real gold and is supposed to help sore limbs and re-energize your mental space. The Ice Land room utilizes cold stimulation which strengthens the immune system. There is also an activated charcoal, Himalayan salt room, and color therapy room!
There are outdoor pools and grottos to relax in as well! Spa Castle is a full day experience if you have room in your Dallas bachelorette itinerary!
Spa Castle is such a fun experience and a must for your Dallas bachelorette party!!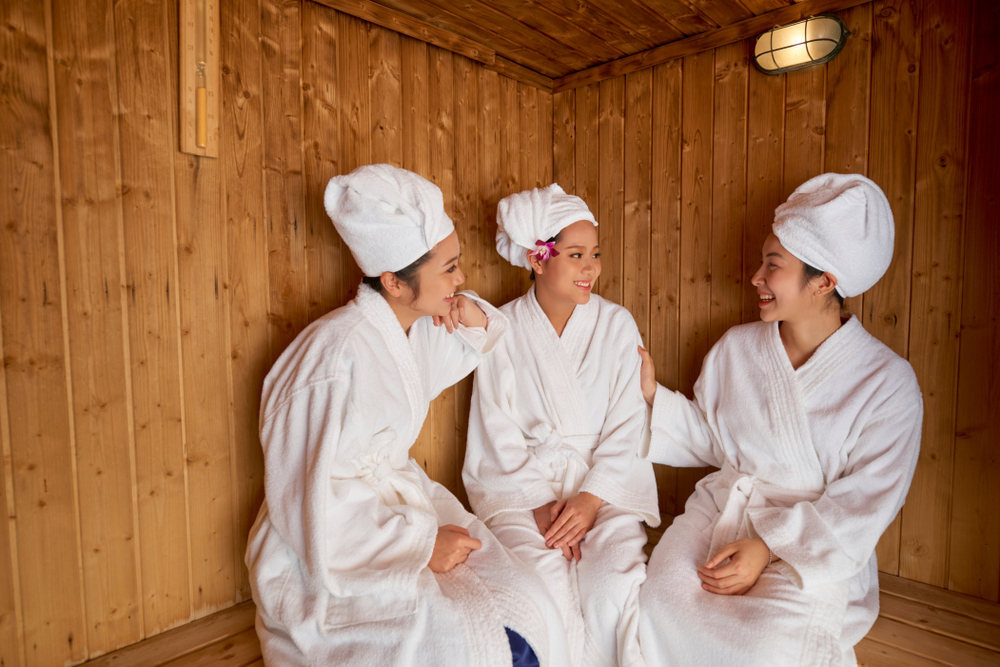 The Scent Room
One of our favorite wedding traditions is the Wedding Perfume. It is a new to you perfume that you wear on your wedding day and then on special occasions thereafter. The olfactory sense (sense of smell) is the most closely tied to memory! Establishing that new scent for a new journey in life is why visiting a perfume shop is one of our great bachelorette party ideas in Dallas.
We recommend visiting The Scent Room, the Willy Wonka chocolate shop of perfumes! Everyone in the party is sure to find their new favorite scent, one perfect for someone as a gift, or a nostalgic scent that feels like home. They have a deep catalogue of unique and hard to find perfumes. The staff are experts on helping you find the perfect scent for you!
Marking this special occasion with a new perfume is a great addition to your Texas bachelorette party! The Scent Room is sure to be a unique experience that you will remember for years after!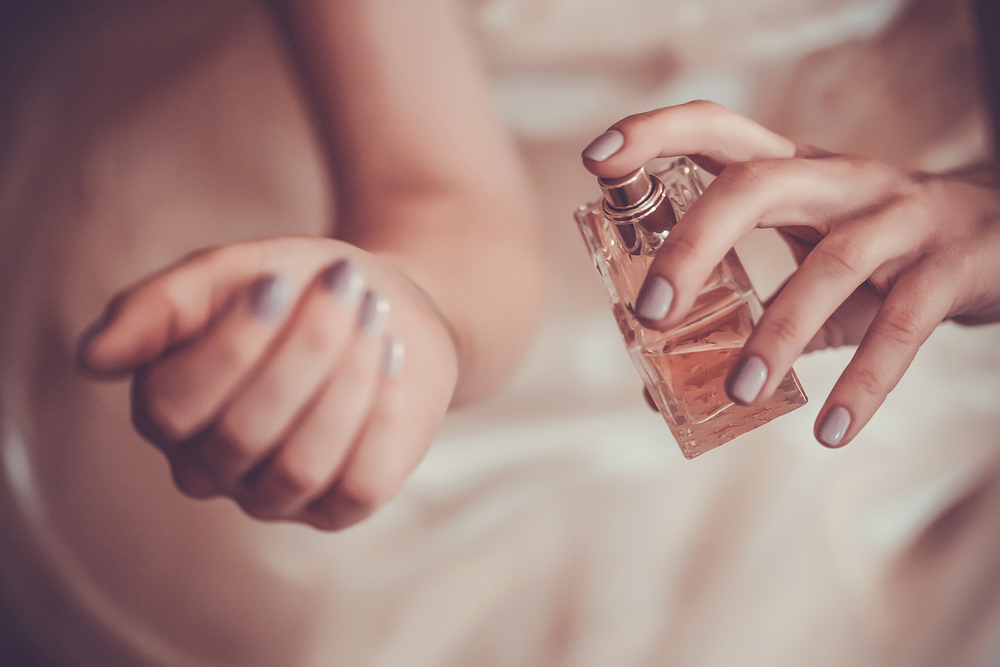 Day at the Lake
If you are planning a Dallas bachelorette party on a budget, we suggest a day at the lake! Dallas actually has a lot of really wonderful lakes in the area! The most important part of any bachelorette party is spending time with your best girls! Laying out on a beach, working on your base tan, swapping stories, and snacking the day away is a great Dallas bachelorette party.
With a lake day, there is also the option to rent a boat or kayaks and cruise around on the water. This intimate way to spend the day is both active and relaxing! Being in nature and getting sun on our skin and wind in our hair helps all of us to decompress and relax while energizing our soul!
The wonderful part about Dallas lakes is there are so many great options close to or within the city. This way, you are close to where you are staying to freshen up and get out for dinner! The closeness also means you can pick up food on your way to the lake and not worry about it losing it's freshness!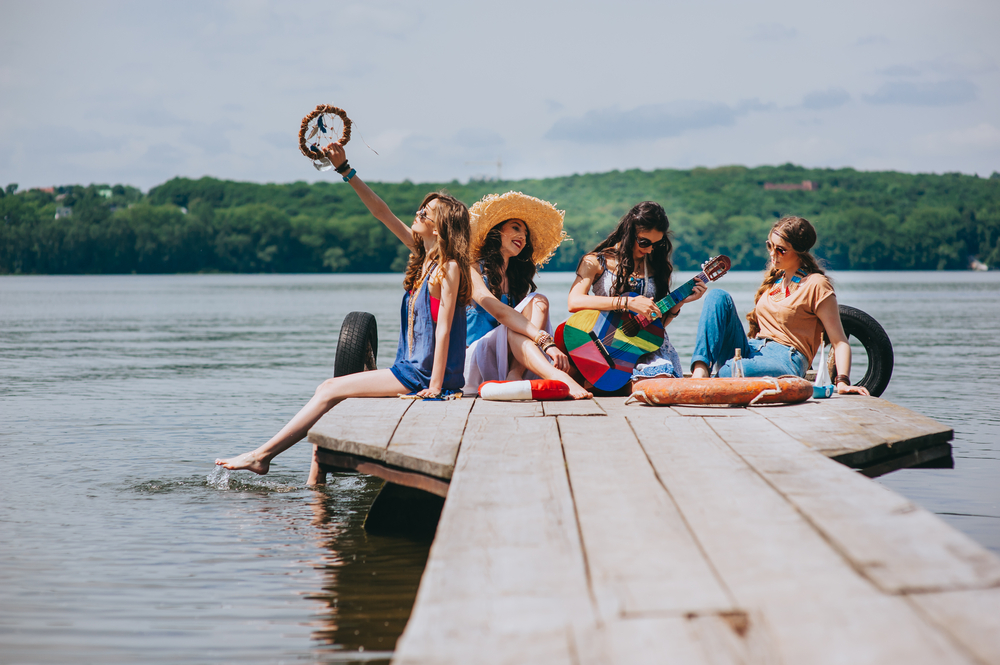 Road Trip!
If you are a Dallas local, or flights to Dallas were the cheapest, one of our fun Dallas bachelorette party ideas is actually a road trip from Dallas! Texas is a fun and interesting state in America and there is so much to see! With Dallas being centrally located, you are within driving distance of so much!
The drive to San Antonio is only four hours and there is so much to see and do along the way and so much to do in San Antonio! The drive to Austin is only three hours! Austin is known as a bachelorette town and the place to go for live music, funky food, and some of the best swimming holes and waterfalls!
We love Dallas and think there is plenty to do! But if your group wants to see more of Texas, a road trip or a day trip are great Texas bachelorette party ideas!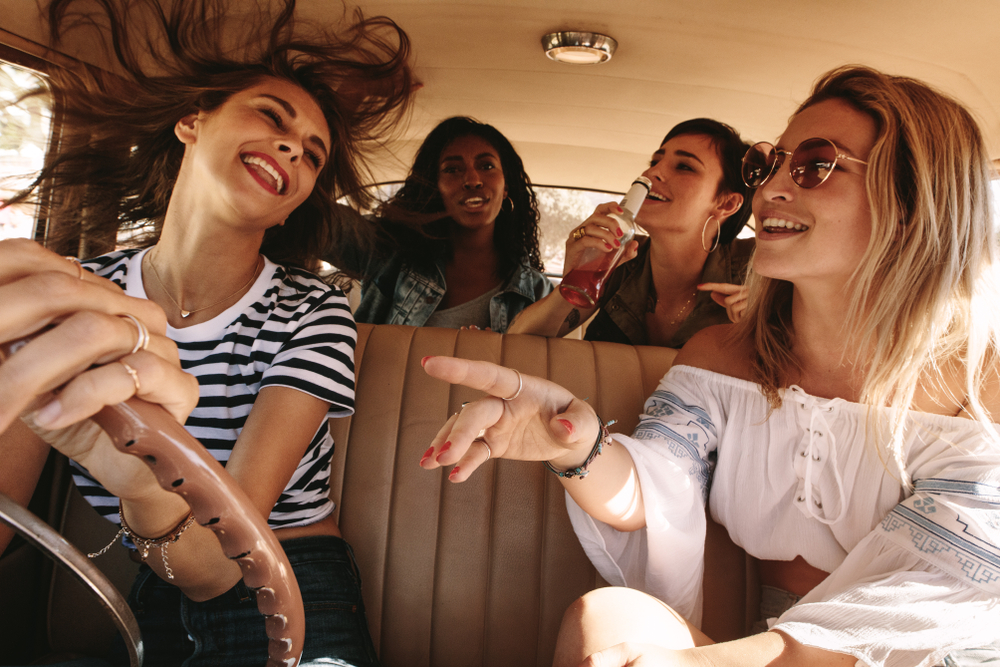 Best Dallas Bachelorette Party Hotels
Omni Dallas Hotel
The Omni Dallas Hotel is located in the heart of Dallas and a great place to stay for your bachelorette party in Dallas! Close to popular restaurants and the arts district, this hotel is in the perfect location. Beautiful views of Dallas can be seen from the terrace pool deck! The heated infinity pool shouts luxury from the rooftop! There is on-site dining and spa packages available in order to heighten your luxurious experience!
There are deluxe and premier rooms, as well as junior suites and superior suites so you are sure to find something to accommodate your bachelorette party!
Check rates and availability on booking.com!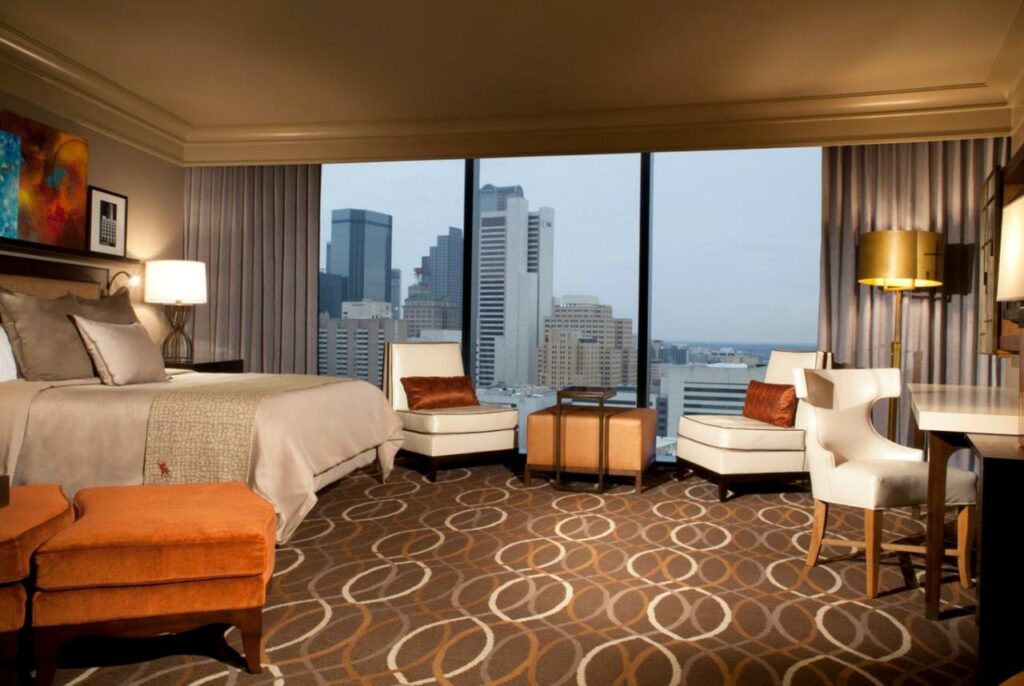 Magnolia Dallas Downtown
The Magnolia is a wonderfully decadent hotel in downtown Dallas and perfect for your Dallas bachelorette party! Built in 1922, this 400-foot high, 29-story structure was the first high-rise in the United States to have air conditioning and the city's first skyscraper.
This is truly one of the best places to stay in Dallas!
Priding itself on pure luxury, the Magnolia there are vintage touches with a contemporary sophistication. Even their basic guest rooms include a deep soaking tub for the comfort of their guests and what a perfect way to spend a bachelorette weekend in Dallas!
Bonus! This property is pet friendly so dogs (or cats!) are invited!
Check availability and rates on booking.com!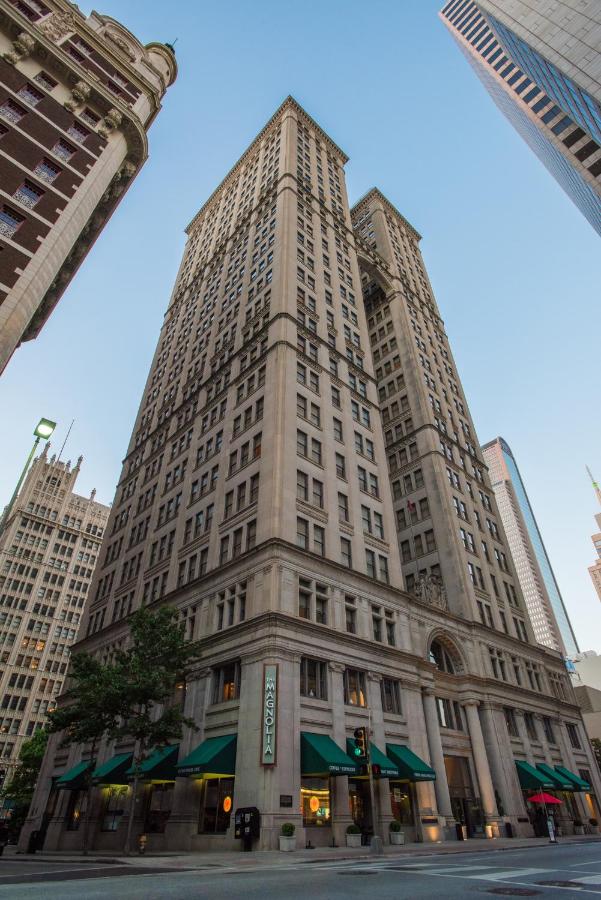 HALL Arts Hotel
HALL Arts Hotel, Curio Collection by Hilton is the best place to stay for your Dallas bachelorette party. Staying here is really like staying in a work of art. The common space and the guest rooms are stunning from the decor to texture choices, to the actual artwork on the wall. Everything is a feast for your eyes.
The rooftop pool gives your views of all of Dallas, but especially the surrounding Dallas Arts District. If your bachelorette is interested in art, this is the place to be! The restaurant on site is also a delicious place to grab dinner! This is truly one of the best Boutique Hotels In Dallas!
We cannot recommend HALL Arts Hotel enough. Everywhere you look is Instagram worthy and your Dallas bachelorette party will feel so pampered and cared for by this award-winning hotel!
Check rates and availability on booking.com!