Looking to discover the best lakes in Dallas and its surrounding areas! Fantastic! You have come to the right place. Here we have curated a list of the most beautiful and best lakes in Dallas. These locations are the perfect day trip if you need a date night, or even just a simple change of scenery!
Despite Dallas being a modern metropolis in north Texas, there are actually tons of lakes you can visit! Just because many people see this city as a commercial and cultural hub does not mean that there is no natural beauty.
In fact, Dallas is a flat city that is dissected by the Trinity River. This means there are fantastic lakes within the city that you can enjoy visiting. And don't forget to also enjoy the museums, galleries, theaters, and Tex-Mex too!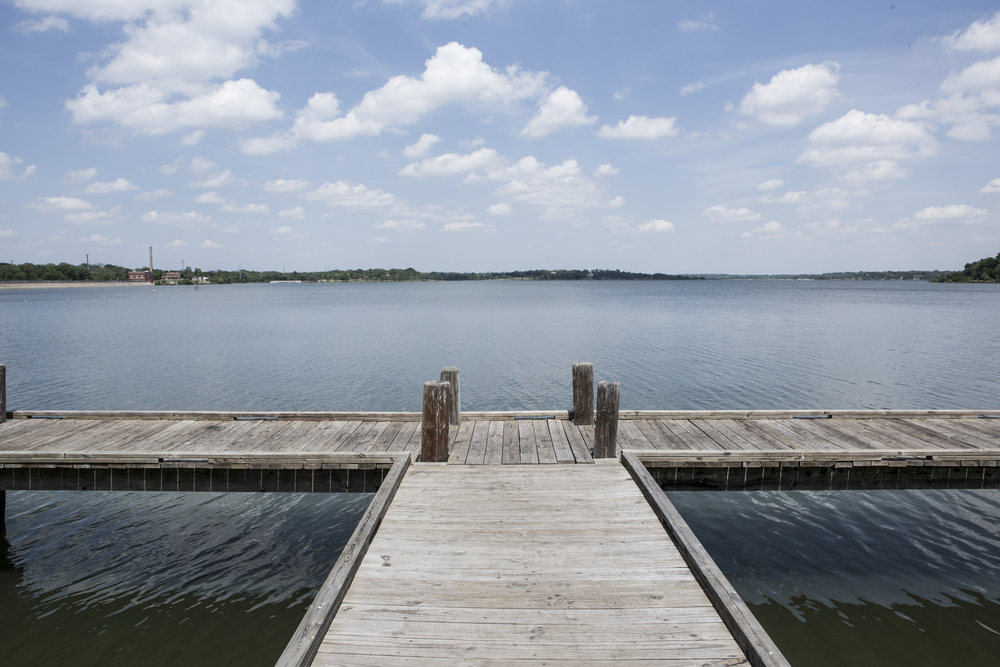 15 Best Lakes in Dallas (And Nearby!) You Must Visit
1. White Rock Park
White Rock Park can be found between residential Lakewood and Casa Linda, which are both neighborhoods in East Dallas. The site of this Lake was previously farmland, but today it is one of the best lakes in Dallas!
Built because of water shortage in Dallas in 1910, this is currently a popular place for locals and tourists. People love to kayak, go canoeing, and take a paddle board out on this water. And many of these fun water sports can be rented right by the lake!
Rowing is also popular here, as there is a boathouse that is full of history. This boathouse is also accompanied with a dock that gives rowers the chance to launch whenever they need! The surrounding area of this lake also gives guests the chance to hike, walk, bike, or more. And don't forget that the Botanical Garden on the shoreline is a must see as well!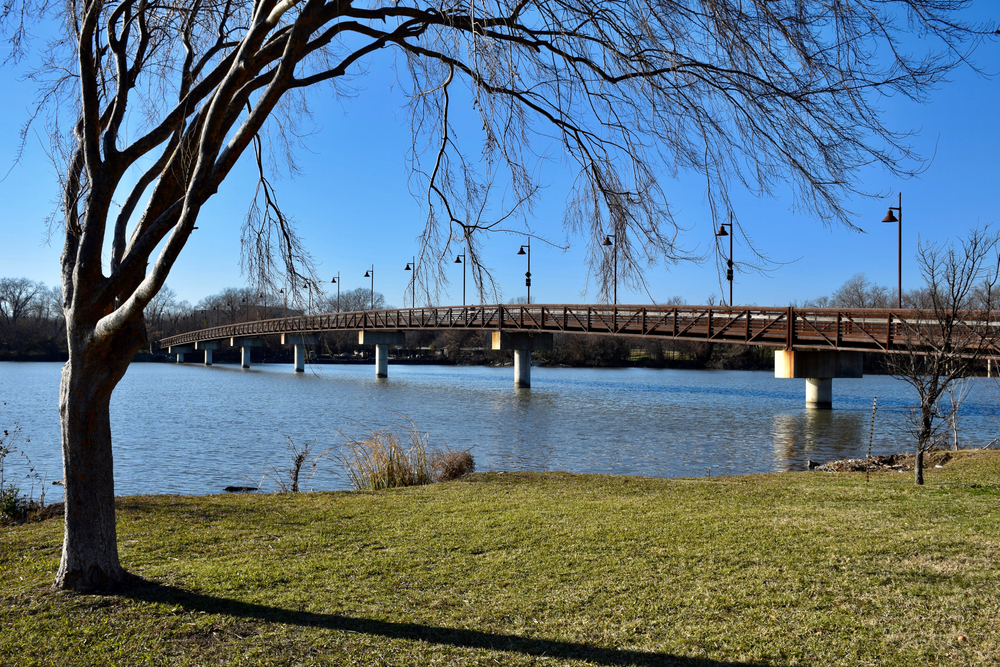 2. Bachman Lake
Looking for other lakes in Dallas? No worries! Bachman Lake is a small, artificial lake. It is located in Northwest Dallas, right next to the airport! So you won't have to travel far to visit here!
This lake is surrounded by the stunning Bachman Lake Park. It features hiking and biking trails, as well as areas so you can sit and relax, and even enjoy a picnic! These lakes in Dallas are always the best, as there is always something more to do than enjoy the lake: at Bachman, this is the indoor aquatic center!
The lake itself offers tons of activities, like sailing, canoeing, kayaking and even fishing. Locals and tourists love to catch catfish and bass here in particular. And don't forget to enjoy the benches that are spread in the park and across the bank: they offer a great view of planes taking off from the Dallas Love Field Airport!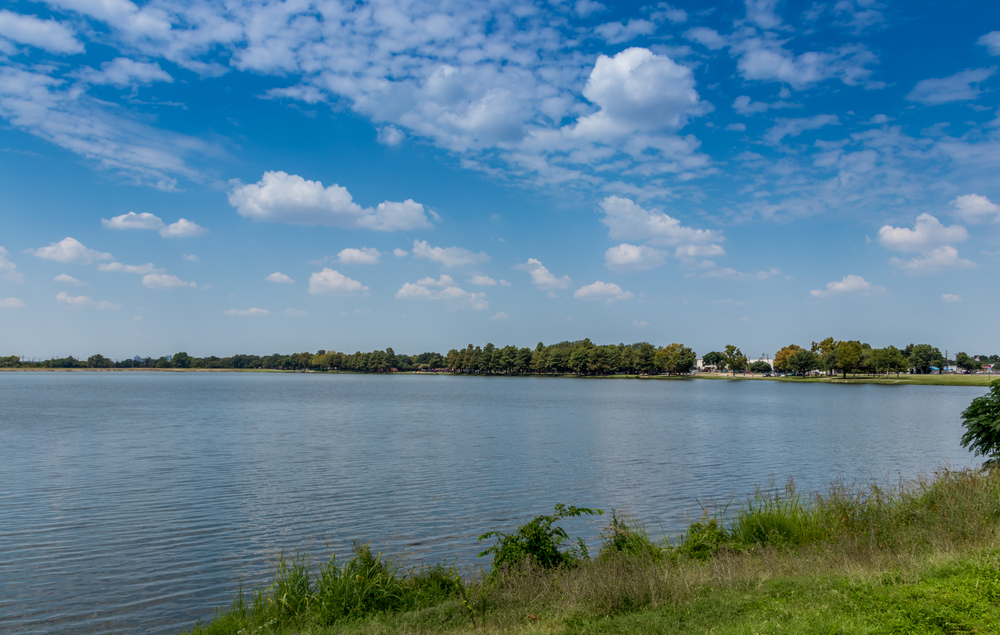 3. Lake Lewisville
Lake Lewisville, or also known as Lewisville Lake, is one of those lakes near Dallas we have to mention. This lake sits on the Elm Fork of Trinity River and was once used to help control the water levels of floods. It also once supplied water for Dallas itself.
Today it is used much more for recreational activities. This lake is massive, and during the summer season, guests flock to visit the water and shores. But don't worry about crowds! This lake is so massive that its six marinas, three restaurants and 12 parks will surely provide enough room for everyone.
Lake Lewisville is one of those lakes in Dallas that also features the "fancy" amenities. With beaches, golf courses, well-kept hiking trails, campgrounds and a multitude of boat ramps, there will never be a dull moment on or off the water. Guests particularly love spending time at "Party Cove," whose name really does reinforce the party scenes.
This is one of the best things to put on your Weekend In Dallas Itinerary!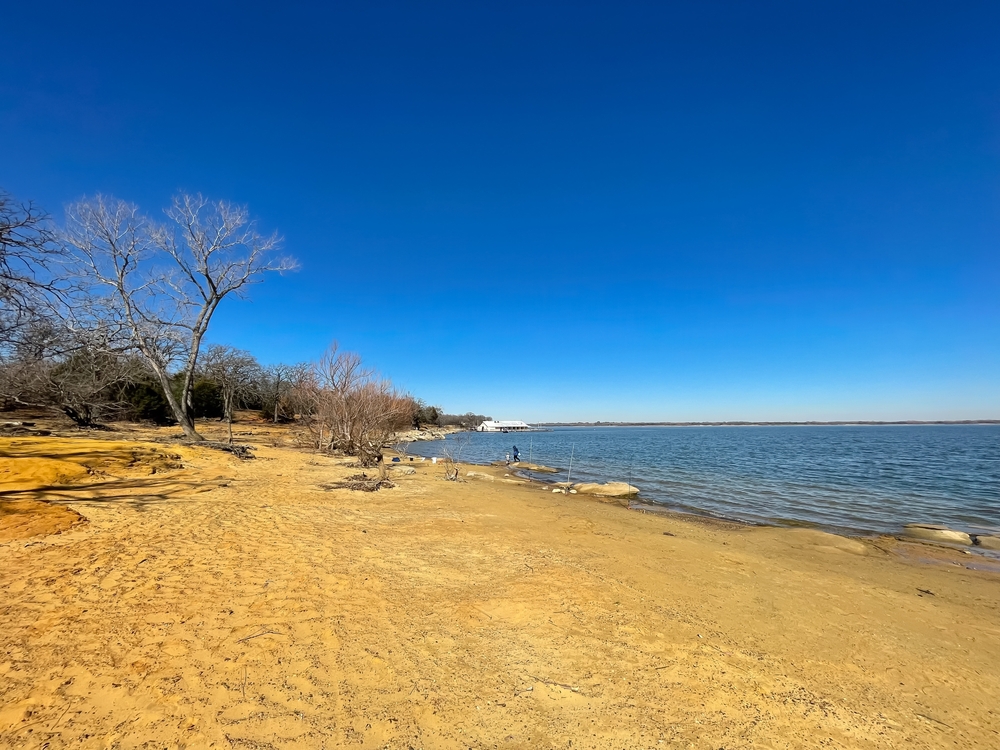 4. Grapevine Lake
Grapevine Lake is another one of those lakes near Dallas. Again, it is not one of those lakes in Dallas, so you will have to travel to the Dallas-Forth Worth area to visit it. Despite having to travel, this lake is beyond popular because of the recreational activities it offers and a great spot for a Dallas Bachelorette Party!
But don't worry: this lake is functional as well as fun. Grapevine Lake also helps control the flood for Grapevine, and supplies water as well. Considering that this lake is super helpful for the surrounding cities, one may be surprised that this lake is also popular to visit for day trips too!
The numerous parks that surround this lake's massive shoreline draw guests here all the time. There are tons of trails, camping grounds, and even cabin rentals available on these shores! And if you want to spend time on the water, no worries. Grapevine offers boating, fishing, kayaking, ket skiing and water skiing as their water sports. Plus more! So there will never be a dull moment!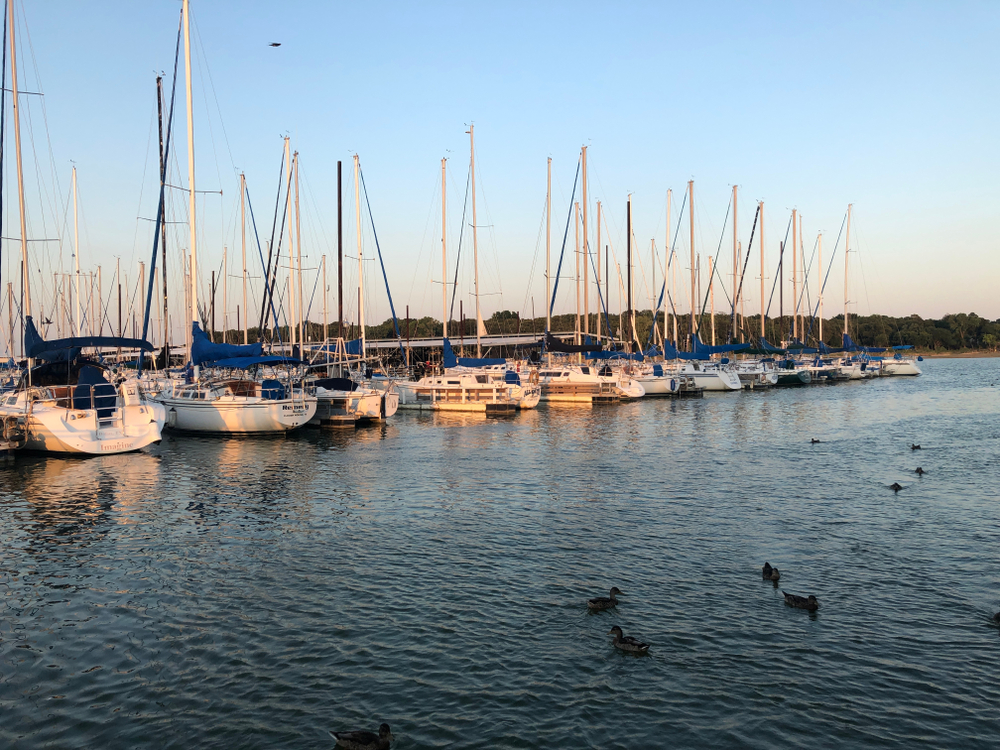 5. Lake Palestine
Over in Henderson County, this is one of those lakes in Dallas that is really one of those lakes near Dallas. In fact, Lake Palestine is about an hour and 45 minutes from the city. This means you have to factor in travel time when you want to visit here! But what's great about this area is that there are tons of options for staying over night. Lake Palestine doesn't have to be a day trip!
Some of the options for staying over night include rentals in resorts and bed and breakfasts. Or if you want more of a camping feel, there are also camp grounds and cabins around! Some people even stay at motorhome parks.
But staying there isn't the concern when you have so many options to choose from when visiting the lake. The variety of recreational activities in this area are vast, considering this lake was created by the damming of the Neches River. While being on the water you can go water skiing, rent a canoe, and even go boating (watch for rules, though!). This place is also super popular for tournaments– maybe you can enter a fishing competition and see if you can catch the biggest largemouth bass!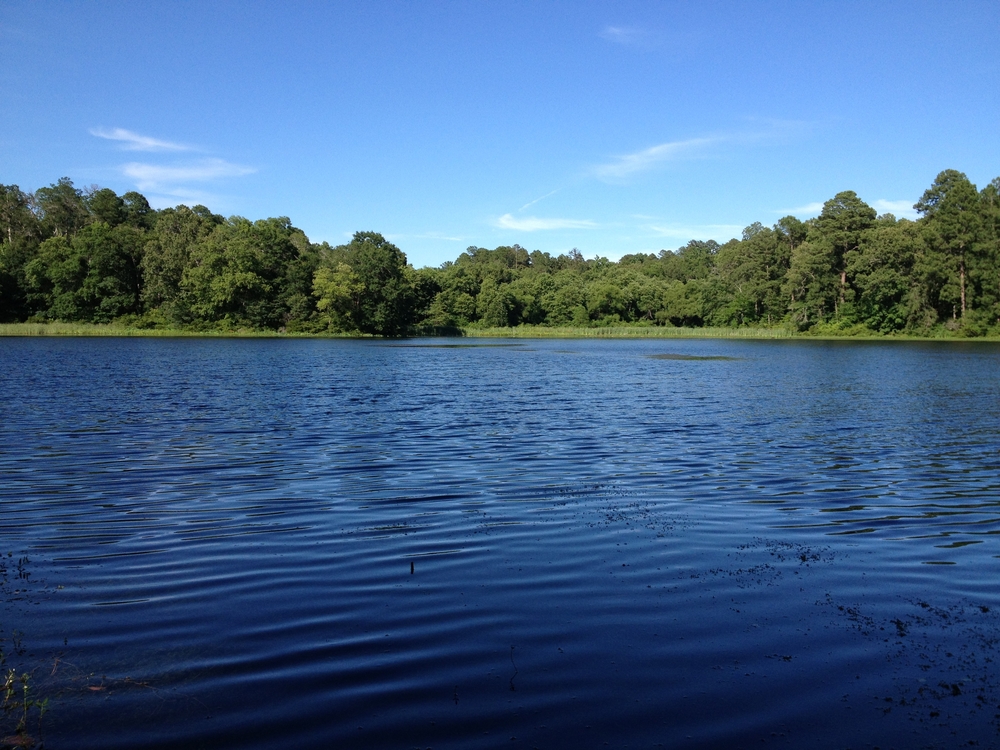 6. Lake Bridgeport
If you are looking for one of those lakes in Dallas that are a great spot for boating, look no further than Lake Bridgeport. This lake is just northwest of Dallas. It was created by the damming the large Trinity River, which contributed to its wildlife and overall environment.
People who love fishing typically gather at this lake. Those who prefer traditional lines (like anglers) really enjoy the variety in fish in this lake: they can find largemouth bass, sand bass, hybrid bass, and crappies.
But even if you don't love fishing, this is a great area for boating due to its marinas and boat ramps. This easy access is great, and in combination with Wise County Park, there is no debate as to why this is a popular area. Wise County Park sits at the north side of this lake and has a swimming beach, a pier, picnic areas, playgrounds, campsites, a bait shop and more!
7. Richland-Chambers Reservoir
One of the coolest lakes in Dallas is once again one of those lakes near Dallas! River-Chambers Reservoir is actually one hour south (more like southeast) of the city. In fact, it is right near Coriscana. What people LOVE about this lake is that it is super large– the eight largest reservoir in Texas! And it is shaped like a Y! How fun!
There are at least 11 access points on this lake, meaning you can get to this lake very easily. When you are driving there, all of these public access areas can be reached with the use of US 287, which makes travel easy and seamless. So don't worry about getting to the lake!
And if you're worried about a trip to Richland-Chambers being too far away, no worries. This doesn't have to be a day trip! There are plenty of areas to stay at by this reservoir. There is the famous Harbor Inn and Restaurant & Club for example, and the Cove Lodge. Many people also camp at the Wooded Acres. But overall, this lake is popular for its few boat ramps and overall great location and large size. The more room, the more space for recreational activities!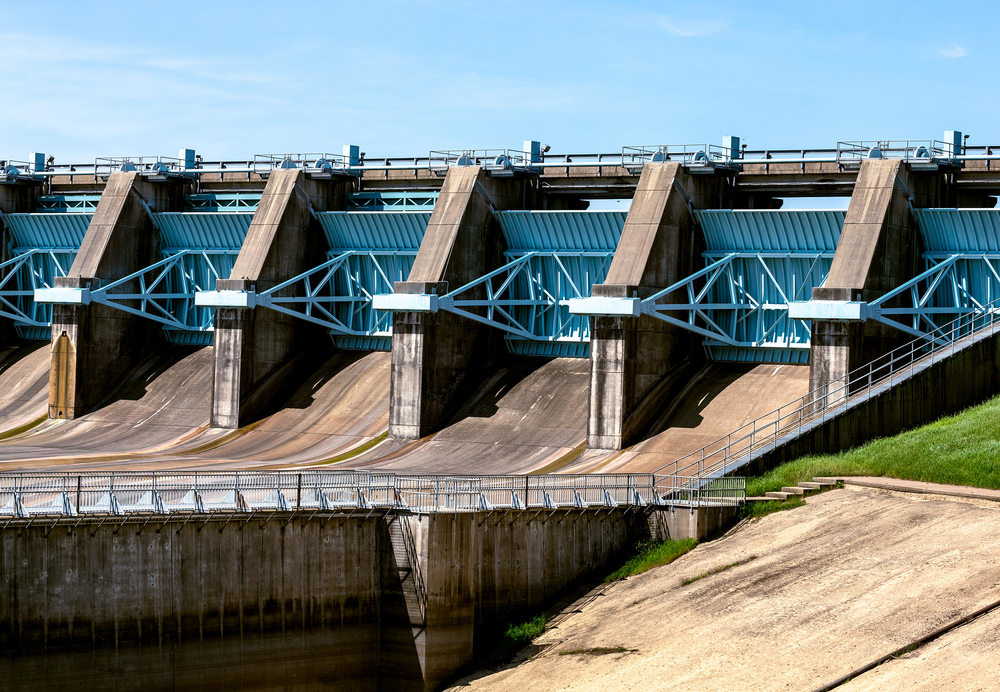 8. Cedar Creek Reservoir
While we just talked about the eight largest Reservoir in Texas, we want to mention one of those lakes in Dallas you don't want to miss. And because of its location, you probably won't! Cedar Creek stretches across two counties and is surrounded by a variety of city and towns. It's easy access and prime location calls locals and tourists alike!
This lake is a destination for weekend getaways. Especially if you are staying in Dallas! It is the fourth largest lake in all of Texas, so you know it has to have plenty of room. And because of this size, there is also many places to stay at nearby, as well as land-friendly activities like plenty of shops and restaurants too.
Cedar Creek is famous for its population of fish: from catfish to bass to crappie, the prominent populations and breeds make this a perfect area for fishing. Rumor has it that the south end of the lake offers the best bites! Especially during summer! But if fishing isn't your thing, don't worry. Water sports, shore-line activities, picnics, trails and more are all nearby for your visit!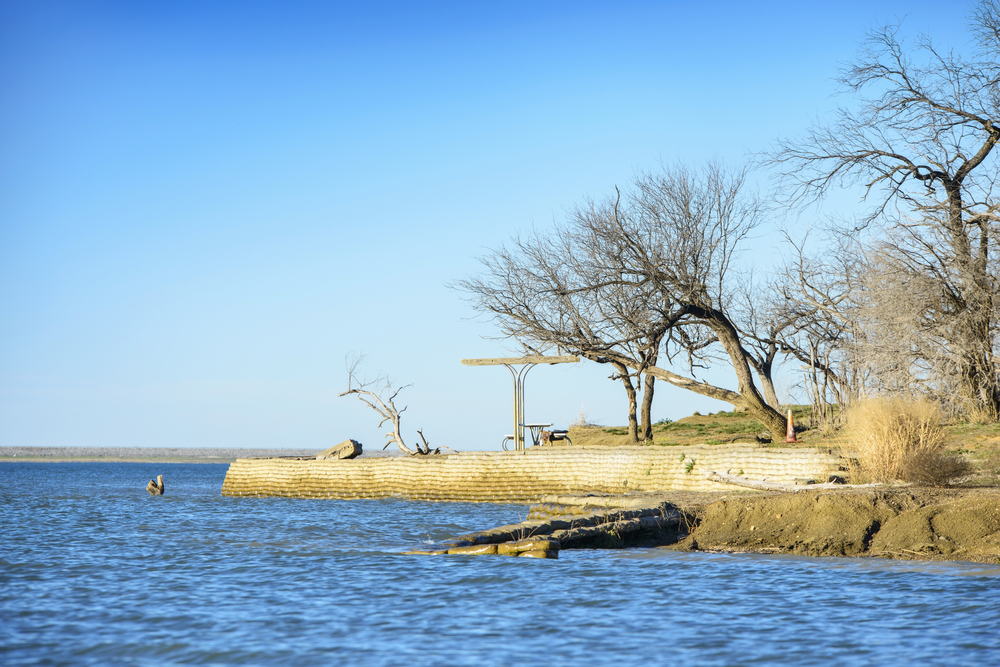 9. Lake Tawakoni
Lake Tawakoni is located near Dallas– just east of the city actually. It is named after the Tawakoni Native American people, as they once lived in the area where this lake now is. The nearby city of West Tawakoni is named for the same purpose.
This lake is used for both water supply and recreation. Visitors and locals particularly love boating and fishing here. Swimming is also popular! But if you aren't a water fan, there is also great shoreline at this lake. You can go on picnics, take walks, and even camp here too!
Better yet? There are tons of towns nearby this lake. These towns are popular because they have unique restaurants and shops you won't find anywhere else. And after visiting or even staying in those towns, people love to relax or spend more time jet skiing on the lake.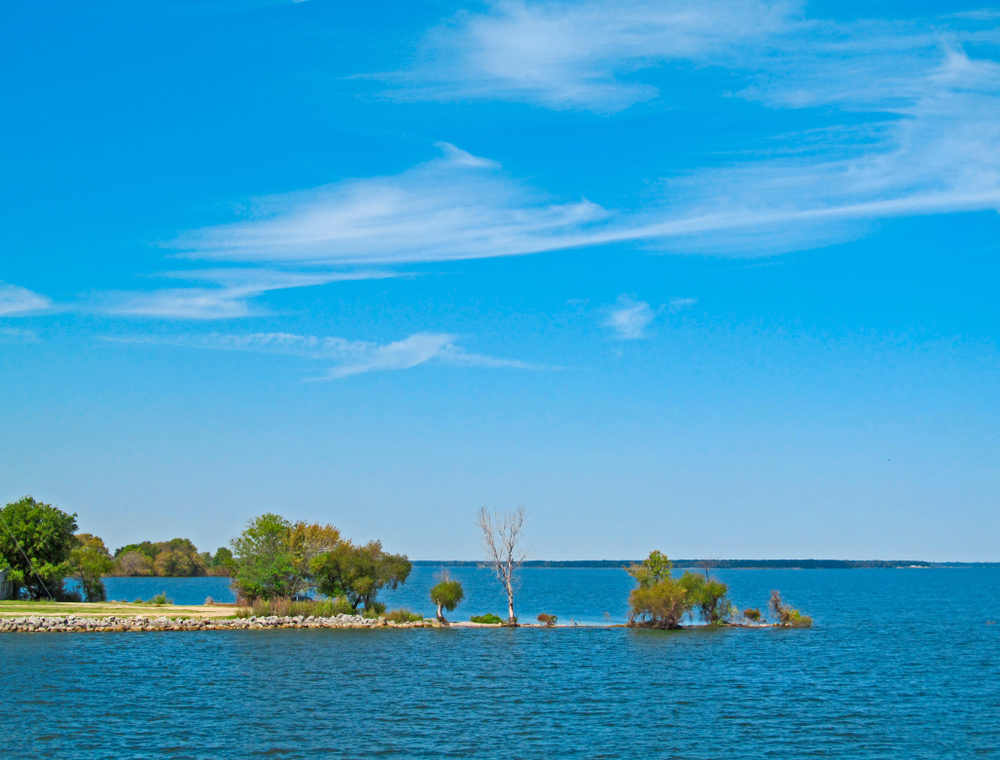 10. Arlington Lake
Lake Arlington is not in Dallas, but it is one of those lakes near Dallas. It is close to the city of Fort Worth and is popular because of its natural beauty. Many guests rave about the gorgeous skies and sunsets you can witness here, especially while paddling.
Guests love to paddle in the trail that runs from Bowman Springs to Richard Simpson Spark here. It takes visitors in a clockwise direction that circles in a relaxing trip. But if you don't want to paddle, many people also boat and fish here too– the Arlington Bass Classic is famous for a reason!
And speaking of Bowman Springs Park and Richard Simpson Park, these parks can be found on the lakes shoreline. They offer easy access to the lake itself. However, people also love these parks because they aid in lake activities. With fishing piers, boat ramps, picnic areas, playgrounds, and trails, there's no surprise this is a popular spot!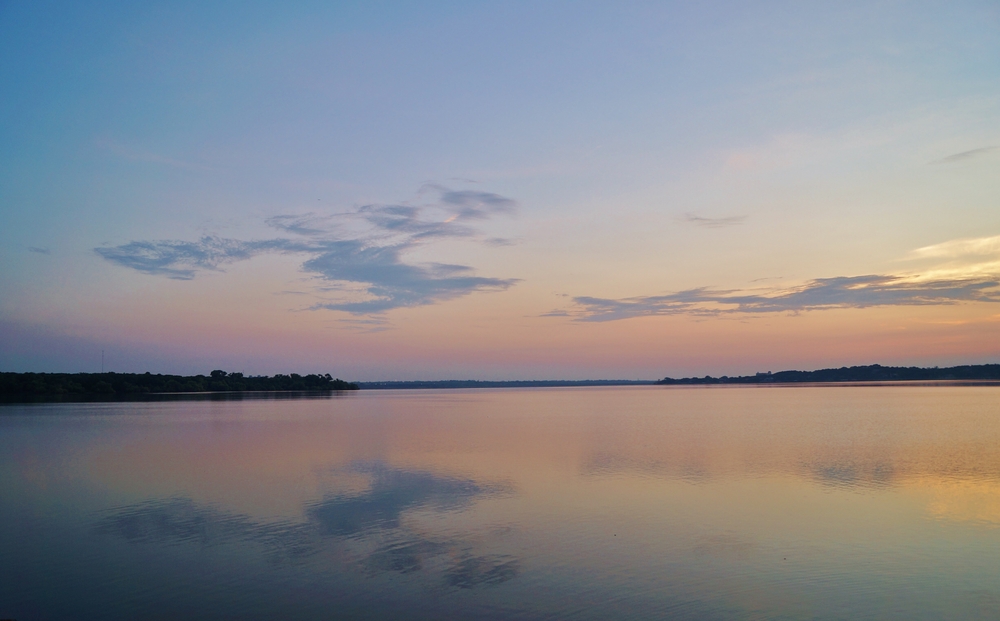 12. Mountain Creek Lake
Close to downtown Dallas, Mountain Creek Lake is one of those lakes in Dallas that you don't want to skip seeing! Historically, this lake was built as a cooling reservoir for an electrical power point. Thankfully today if functions more as a lake for recreation and relaxation!
There is a park that sits on the west side of Mountain Creek Lake. This park has baseball fields, picnic tables, soccer fields, football fields and more. This means it is super family friendly! And just south of all these fields is the Prairie Lakes Golf Course!
With all of these land adventures, don't worry! There are still tons of water activities you can do on Mountain Creek Lake as well. Fishing can be popular here, but PLEASE DO NOT EAT THE FISH! The fish here aren't safe to consume. In fact, they have high contamination levels of PCBs. However, people still love to catch and release, as well as swim, boat, and more!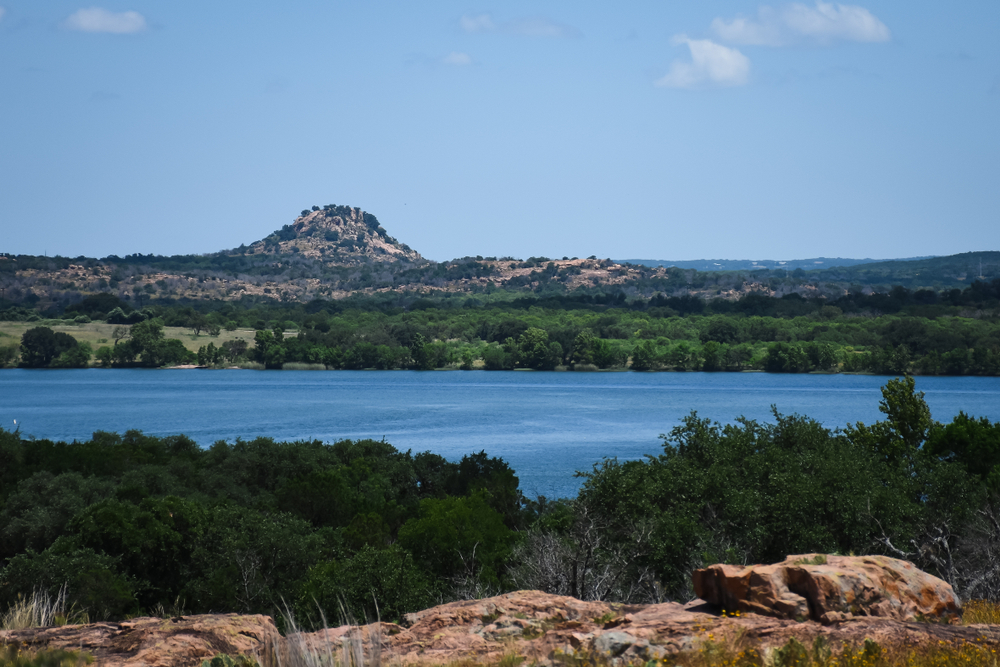 13. Lake Ray Hubbard
If Lake Ray Hubbard does not ring a bell, do not stress! You make not recognize this as one of the lakes in Dallas because Lake Ray used to be also known as Forney Lake. This lake is one of the largest lakes in northern Texas. It is man-made!
People here love to visit the Harbor at Rockwall. It is a super popular destination for guests. Tourists and locals enjoy sitting on the eastern shoreline at this Harbor because they can find tons of restaurants and boutiques. And the Rockwall lakefront isn't too bad to look at either!
This lake is home to six parks, four boat ramps, three marinas and more. This means it is SUPER friendly when it comes to activities: water sports like boating, canoeing, and paddling are a must. Most of these items are even available for rent! And if you're interested, this lake offers fishing guides to take you along the lake. They will show you all of the best fishing spots!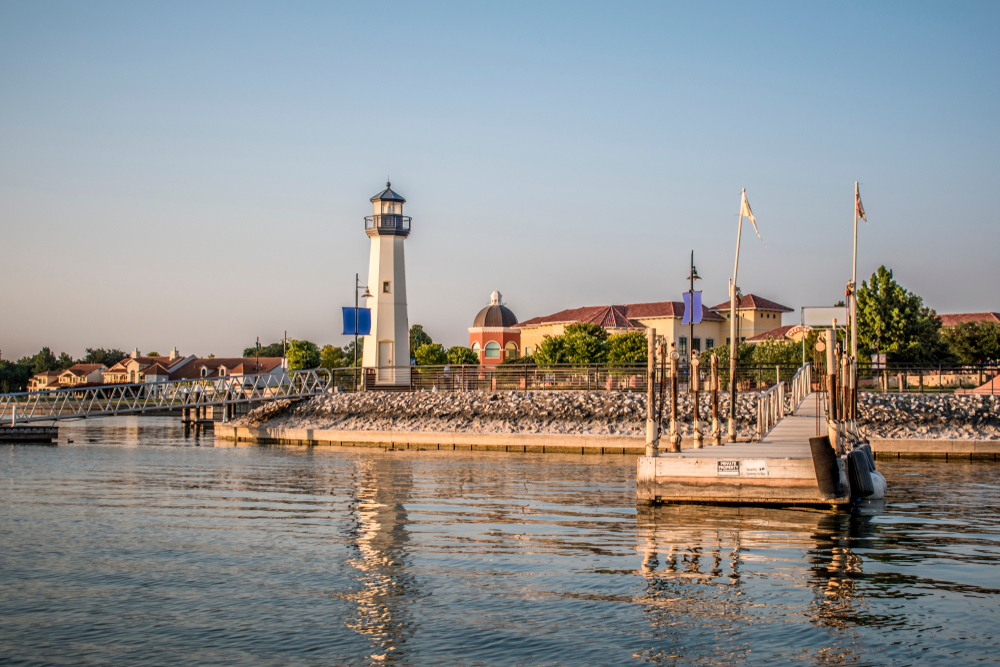 14. Joe Pool Lake
Is it a pool? Is it a lake? Who knows just by the name! Don't worry, we will fill you in! Joe Pool is a lake that sits just south of Dallas. It is one of those lakes in Dallas that on the cusp of the Forth Worth metropolis, even if it is located in the city of Cedar Hill.
This lake was named after Joe Poll, who helped fund this man-made beauty. This lake really brings guest to its shores and water. Those living in the area as well as visitors from the cities travel to this lake with a purpose. In fact, many people in North Texas visit this lake!
Joe Pool Lake has over six parks on the edge of the shoreline. Most of these parks feature boat ramps, beaches you can swim at, camp grounds, concession stands, hiking trails, fields, courts (like volleyball courts) and more. With a marina too, there are sail boats for hire! It is a classic lake that you will want to explore, we promise!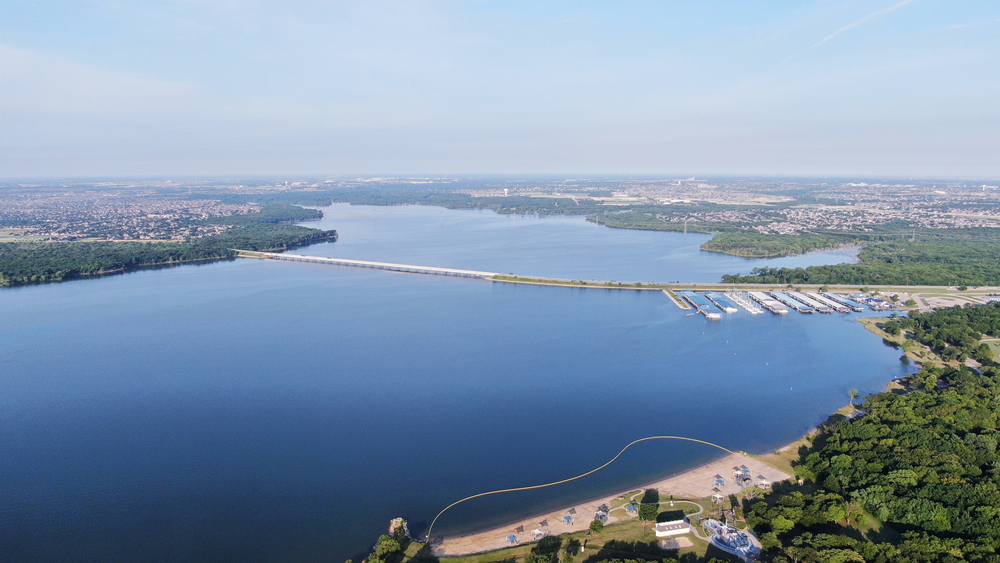 15. Lavon Lake
Lavon Lake is another one of those lakes in Dallas that is located on the Trinity River. It is just off the east fork of this river, and can be traveled to easily! Just take State Highway 78! This lake is another one of the largest lakes in norther Texas.
A popular destination for activities like skiing, boating, fishing and more, water sports aren't the only reason people visit here. Most also love to enjoy the land. The land offers hiking trails, biking trails, and at least five beaches. And who doesn't love the beach? (For more on Texas Beaches check out our Dallas Beaches article).
In addition to the five parks, there are also 16 parks here! And who is counting, but within those parks there is well over 200 picnic sites and 200 camping areas. With the nine boat ramps as well, and even an equestrian trail, this is a place you don't want to miss.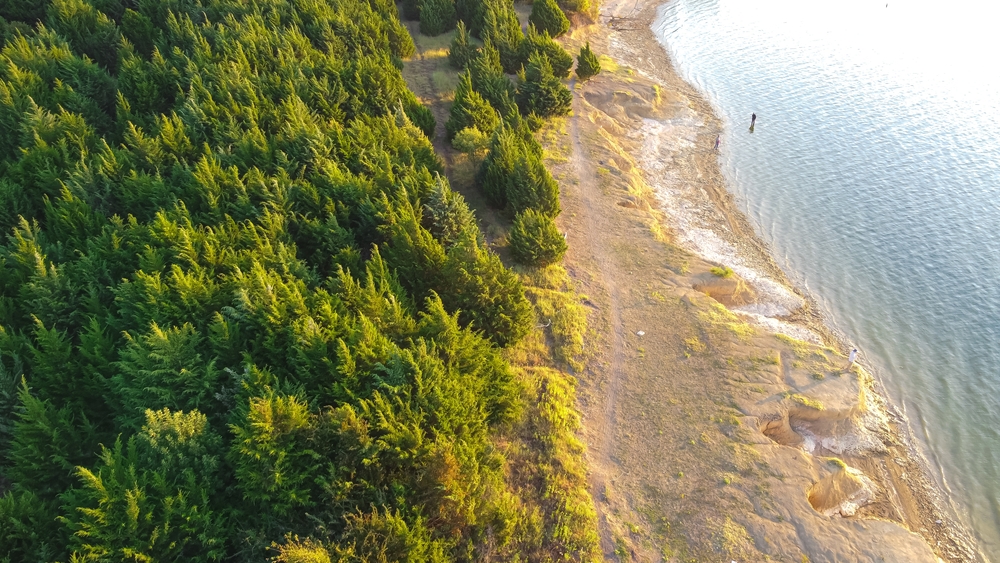 And there you have it, folks. 15 of the best lakes in Dallas (or near Dallas!). We all know Dallas is a great city with things to do within the city. But don't be afraid to break our traditional "molds" of city life and go explore the nature that is in and around it! The lakes near Dallas are worth checking out, as they offer fantastic day trips, activities, gorgeous views, and a great way to relax.