Are you looking for the best places for hiking in Houston and the surrounding areas? If so, you have come to the right place! The hiking trails in Houston provide an interesting and unique experience. Known for being a city of industry, Houston will surprise you with the beautiful places to get outdoors!
From easy hikes near Houston to more strenuous trails, this list is sure to have exactly what you are looking for. Varying distances and terrains showcase the options that Houston has to offer! We recommend fueling beforehand with some delicious breakfast and then getting your dose of Vitamin D!
Hiking is good for your body because it works so many different muscle groups, engages your cardiovascular system, and gets your body and brain Vitamin D. A huge benefit to hiking is the effect that a couple hours outside in nature can have on your mental health. We spend so much time cooped up in our houses or offices, that walking outside, seeing beautiful landscapes does a wonder on us!
Grab your hiking boots and explore some of the best trails in Houston!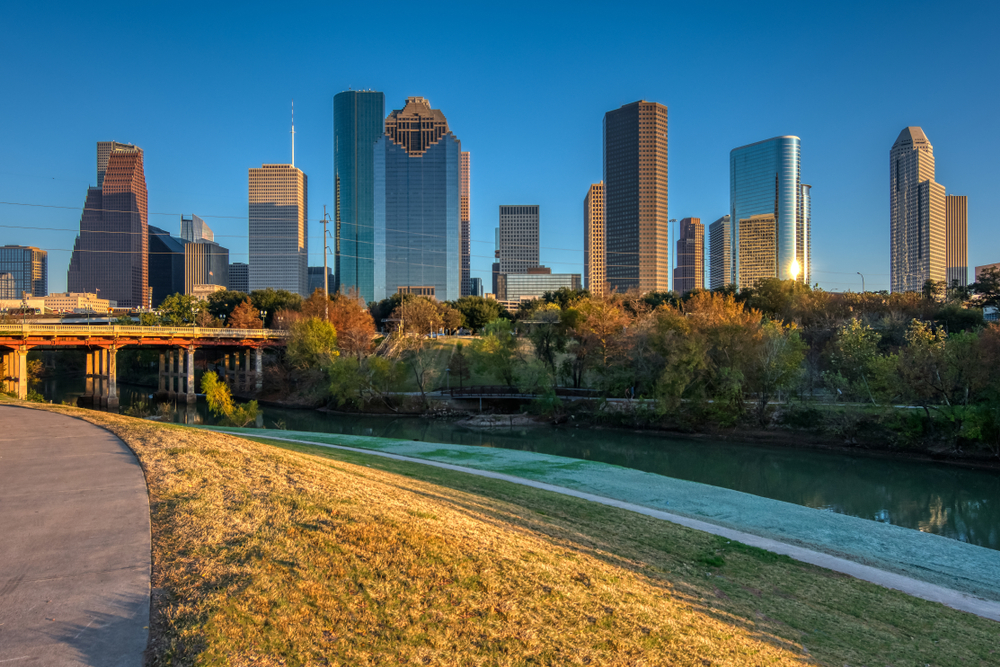 12 Best Places For Hiking In Houston (And Nearby!)
Terry Hershey Hike Trail
The Terry Hershey Hike Trail located in western Houston is one of the best easy Houston hikes! Snuggled up along the banks of the Buffalo Bayou, this ten mile hiking and biking trail is mostly paved, but also has dirt and grass sections. Because it is located in a park, there are restrooms, places to picnic, exercise stations, and playgrounds.
This is one of our favorite Fun Kids Activities In Houston!
Called a "force of nature" by George H.W. Bush, Terry Hershey was a conservationist. She was a founder of the Bayou Preservation Association. Her efforts culminated in the 1970 passing of the National Environmental Policy Act, which requires public input and environmental impact statements for major federal projects.
The trail also connects to the George Bush Park Hike and Pike Trail if you wanted to extend your hike by eleven miles. The Terry Hershey Trail has some of the best hiking in Houston because it showcases the beauty of the nature while being close enough to the city to still grab dinner! Please add this one to your list! This is the perfect thing to add to your Weekend in Houston Itinerary!
Angelina National Forest
Angelina National Forest is one of only four national forests and it has some of the best hiking trails around Houston! Only two hours north of Houston, Angelina National Forest is the perfect weekend getaway if you are looking to get outside!
Summers are hot and humid while winters are short and mild. Under the cover of shortleaf pines, the hikes will be great year round. The Sawmill Hiking Trails is a little over five miles and goes from Bouton Lake to Boykin Springs recreation areas with an offshoot leading to the abandoned Aldridge Sawmill site. Along the hiking trail you will see the ruins of an old tramway that hauled logs until the 1920's, old bridges, and even the ruins of the sawmill.
With plenty of trails to explore and wildlife to see, Angelina Nationals Forest is one of the best places to hike near Houston!
This is a great place to stop if you are taking a weekend trip from Houston!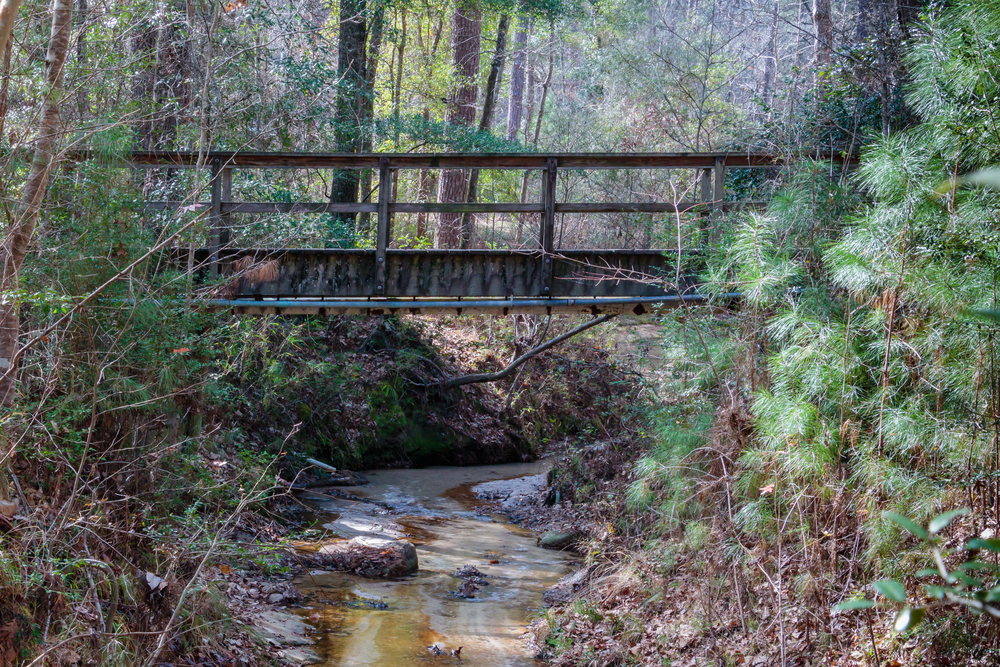 Memorial Park Hike and Bike
Spreading over five sections, the Memorial Park Conservancy has over 30 miles of trails to bike, hike, or walk! This park is one of the best places to hike in Houston because of the variety of sections throughout the park.
The Bayou Wilds section has nine trails ranging from easy to moderate with distances ranging from less than a mile to over two miles! Many of the trails are shared with bikers, so be sure to bring your helmet if you are biking, or hike with ears open for approaching mountain bikers! There are three trails in the Northwest Trails section, and one of them has a difficulty rating of "hard" if you are looking for something a little more challenging!
The trails are interconnected so you can make your hike as long or as short as you would like! There is also the Hogg Bird Sanctuary on property if you would like to bird watch! Dogs are allowed on the trails but must be leashed! Grab you pup and hiking boots and head to Memorial Park Conservancy, for some of the best hiking in Houston!
Hermann Park Conservancy
Hermann Park Conservancy has some of the most beautiful walking trails in Houston! Founded in 1992, the conservancy is a nonprofit citizens' organization dedicated to the stewardship of Hermann Park.
There are a couple of notable areas to walk within the Hermann Park Conservancy. First is a stroll around the Jones Reflection Pool. The calming waters and reflections of nature around you or sure to be the decompression you needed after a stressful week, traffic, or whatever else might be on your mind. Second, a walk around McGovern Lake is the perfect place to bird watch, or relax with the gentle lapping of waves. Next, you can also visit the Japanese Tea Garden which showcases beautiful botanical delights in a very zen environment.
Hermann Park Conservancy is one of the best places to go for walking trails in Houston!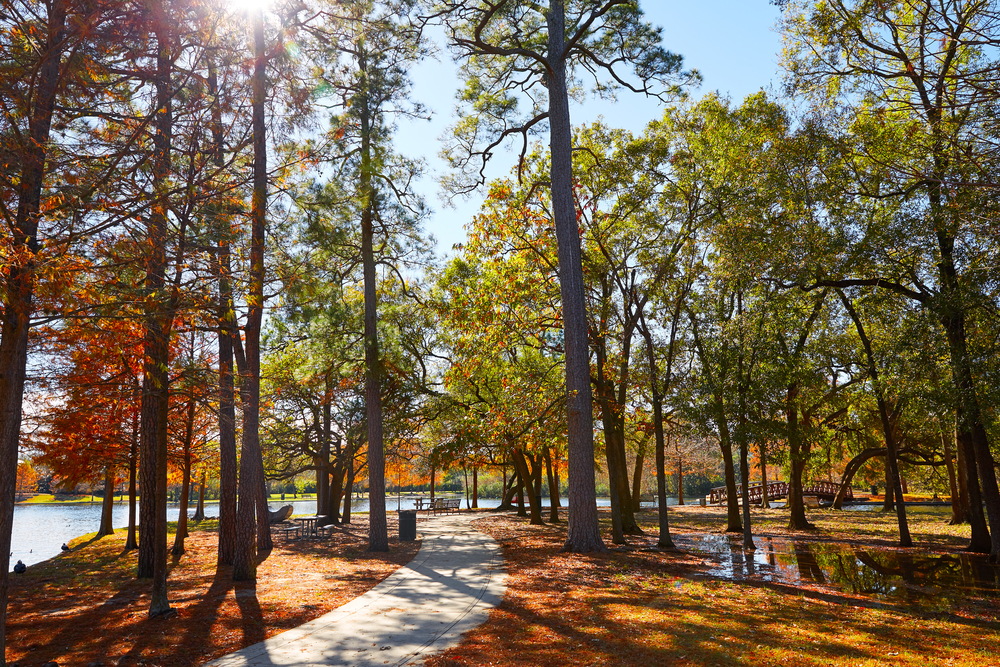 White Oak Bayou Trail
All within city limits, this seventeen mile hike and bike trail is one of the best trails in Houston! White Oak Bayou Trail connects White Oak and Buffalo Bayou. The trail will take you through Watonga Parkway Park (home to one of Houston's largest bat roosts), T.C. Jester Park, Stude Park, White Oak Park, and Hogg Park!
This quiet and peaceful spot is a local favorite for long distance runners. Oscillating between stretches of being in nature and views of the city, it is the perfect blend. All seventeen miles of the trail are paved making it accessible to most. There are not many water fountains or restrooms, so make sure to utilize them when you see them!
White Oak Bayou Trail is perfect if you are looking for an all day experience! This longer distance is some of the best hiking in Houston proper!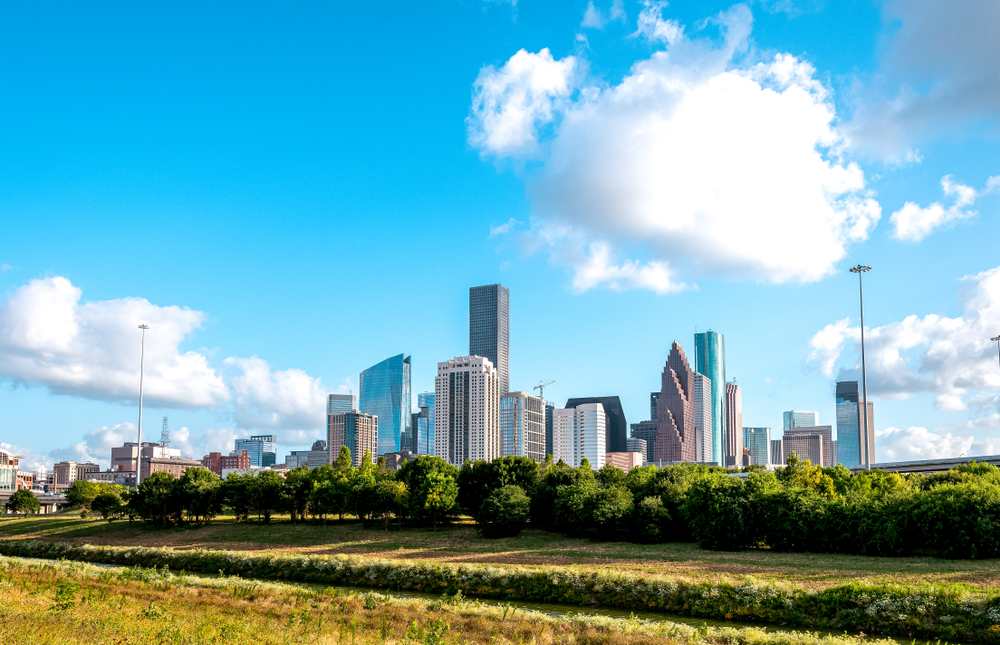 Galveston Island State Park
Only an hour from Houston, you will find the beautiful Galveston Island State Park, one of the best places to hike near Houston! Although not far in distance, Houston and Galveston Island State Park are a world apart!
Many come to the island to fish, swim, and kayak! Although not a hiking trail exactly, this state park does boast paddling trails! If you wanted more traditional hiking, they have that too! Over four miles of trails takes you through the park's varied habitats! Throughout the park are various bayous, beaches, and even an alligator loop!
If you have some time to spend, Galveston is a great place for a weekend getaway! If you just need a quick drive to a beautiful hike, then Galveston Island State Park has some of the most scenic hiking trails around Houston!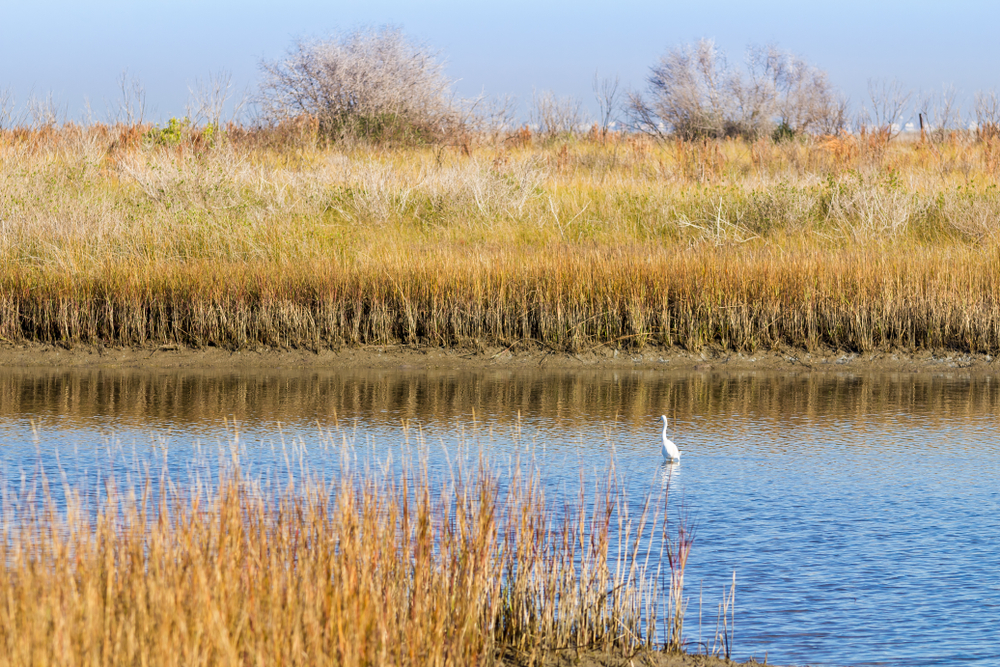 Sam Houston National Forest
One of the best ways to enjoy the beautiful trees of the Sam Houston National Forest is by hiking through! Just fifty miles away is one of the most timeless places to hike near Houston!
The 128 mile long Lone Star Hiking Trail winds its way through Sam Houston National Forest. The trail is split into three sections: 40 miles lying west Lake Conroe, 60 miles through the central area, and 27 miles through Winters Bayou. Each trial section has loops for hikers to enjoy shorter sections!
The Lone Star Hiking Trail will take you through forest, lakes, scenic areas and so much more. For the longer distance hikers, we cannot recommend Sam Houston National Forest enough! Being such a short drive, we still consider this some of the best long distance hiking in Houston!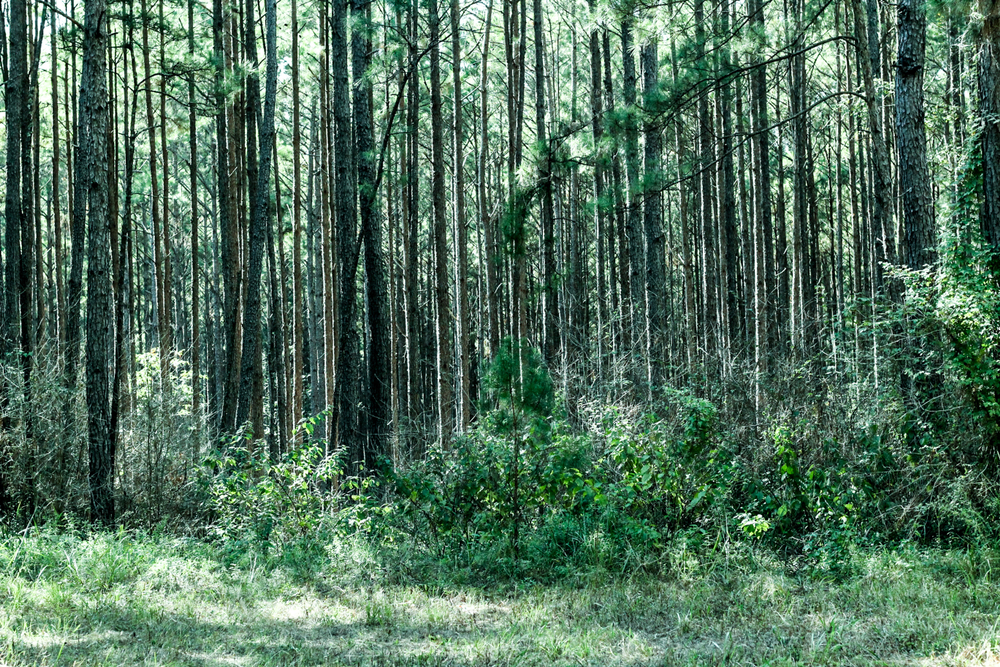 Cullen Park Hike and Bike Trail
The Cullen Park Hike and Bike Trail is one of our favorite walking trails in Houston! This out and back eight mile trail is a pretty easy route, but it is very popular with road bikers, trail runners, and walkers. During the slower times of day, you will feel like you are alone with your thoughts!
Taking on average a little less than three hours to complete, the Cullen Park Hike and Bike Trail is open year round. Dogs are allowed on a leash and the trail is paved allowing for more accessibility and makes it stroller friendly! This trail is a local favorite because there are plenty of places to park, lots of trashcans and restrooms. Most of the trail is shaded which keeps you out of the Houston heat!
This is one of the best trails in Houston to get you out and moving, without a lot of preplanning!
Brazos Bend State Park
Brazos Bend State Park is only forty-five miles from Houston and has some of the more wild hiking trails around Houston! With over thirty-seven miles spread over eight trails, you are sure to find the perfect one for you!
We recommend the Elm Lake Loop trail. It is almost two miles and takes about an hour to walk. We like it because it showcases the most wildlife out of the trails. For the more adventurous hikers, the 40 Acre Lake Trail is a little over a mile long and will take you near the American alligators! Taking you by several different aquatic habitats you are sure to spot on! Make sure you read the park's Alligator Guide to stay safe around these prehistoric creatures.
There are also harmful and poisonous plants in this park so it is important to stay on the marked trails! For adventurous hiking in Houston, you can't beat Brazos Bend State Park!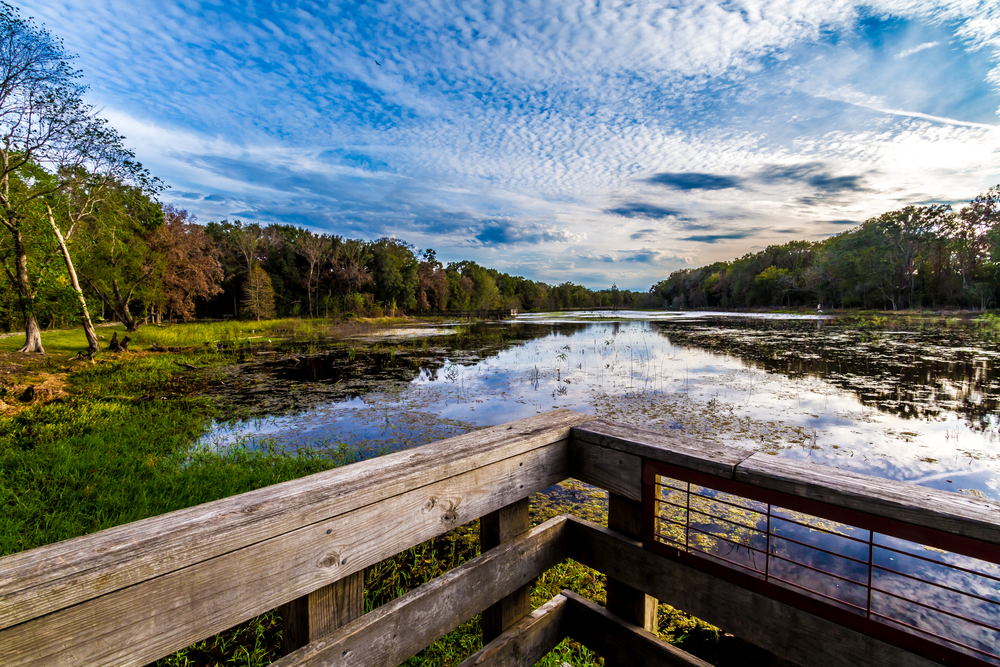 Lake Livingston State Park
A tranquil retreat from the city, Lake Livingston State Park has some of the most relaxing hiking around Houston! Home to one of the largest lakes in Houston, this State Park is one of Houstonians favorite places to be outside.
To see the natural process of forest succession, be sure to hike the Oak Flat Trail. Only a third of mile and will take about fifteen minutes, this trail is one of the more informative pursuits. The Pineywoods Boardwalk Trail is about a mile long and offers both wetland and woodland habitat views. The Bakba Trail is the longest at two miles and throughout the whole loop you will hear woodpeckers tap tapping!
This State Park also has alligators so be sure to stay alert and keep your distance! For some of the most tranquil Houston hiking trails, you must check out Lake Livingston State Park!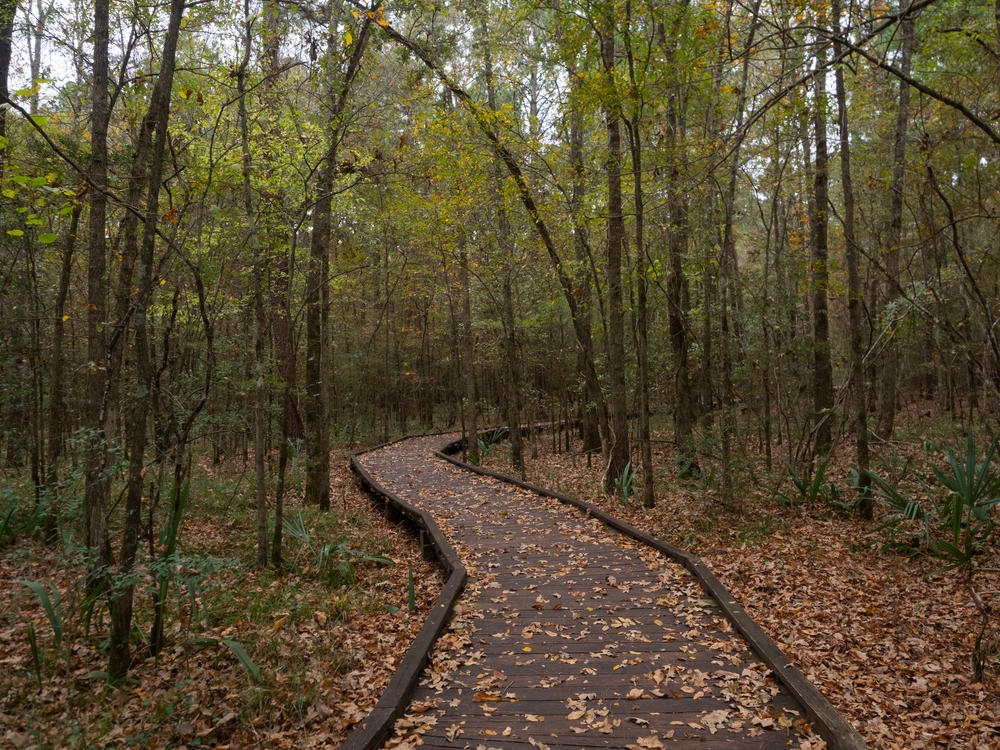 Big Thicket
A little further from some other hikes on our list is Big Thicket National Preserve! Known as one of the best places to visit in Texas, this area is described as "one of the most biodiverse areas outside the tropics". With over 100 species of trees and more than 1,000 species of flowering plants, Big Thicket is one of the most beautiful hiking trails around Houston!
Home to all four groups of North American venomous snakes, we recommend you stay alert! With over forty miles of trails covering various ecosystems, you are sure to discover so much! The shortest trail is 0.3 miles and the longest is an 18 mile loop. You are sure to find something to fit your needs!
With Big Thicket make sure you enjoy the sights, but also the smells and sounds of this wondrous place! This is a delight for the senses and one of the great places to hike near Houston!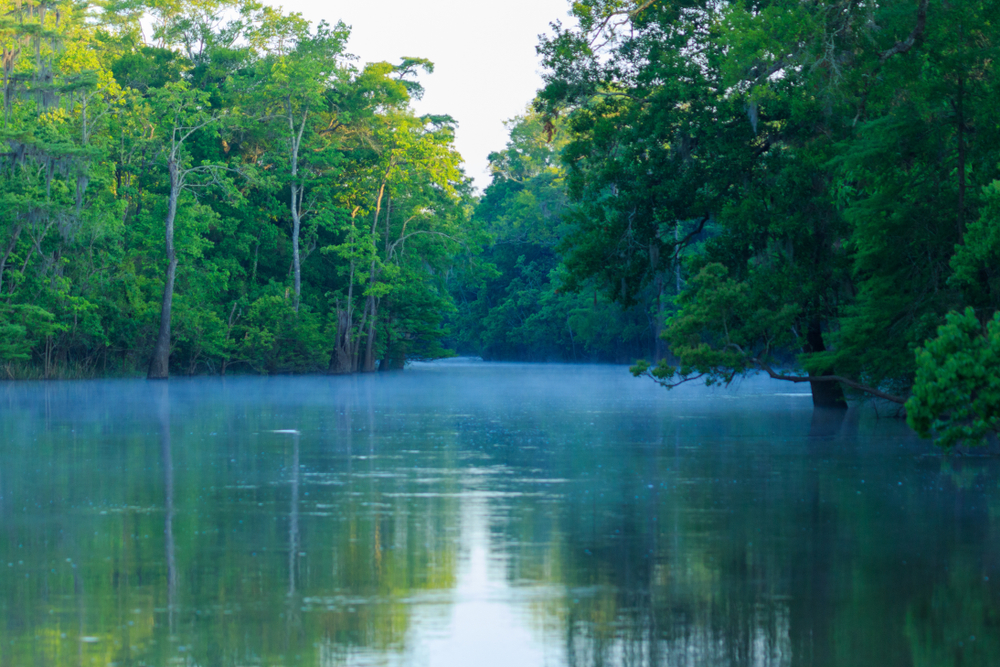 Armand Bayou Nature Center
Just thirty minutes south is the Armand Bayou Nature Center with some of the best easy Houston hikes! Known for having one of the most unique kayaking spots in Texas, the Armand Bayou Nature Center has so much to offer!
On the surface, there are over five miles of trails for you and your family to explore! With the goal of education, this nature center has so much for everyone to learn! There are also some fun hikes that you can sign up for! First is the Firefly Hike where you can see them in their protected firefly habitat! There is also a Night Hike where you can experience the forest and bayou at night! You might also see (or hear) some nocturnal creatures such as owls, raccoons, armadillos, and so much more! The last fun hike is the Bat Hike! This hike will educate you on the fact and fiction about bats, and why they are so important to our ecosystem. Of course you will also get a chance to see them fly above!!
The Armand Bayou Nature Center is the perfect place for some of the most informative hiking in Houston!