Looking to explore the prettiest mountains in Texas? We've got you covered! If you're like us, you don't typically associate mountains with the Lone State.
Instead, you may picture icons like cattle, or even the Dallas Cowboys! Surprisingly, Texas is home mountains and at least three mountain ranges!
So when you visit Texas, come prepared to climb, hike, and just enjoy the beautiful views that the mountains in Texas offer. Outdoor and mountain enthusiasts will be utterly excited, because remember, everything is bigger in Texas!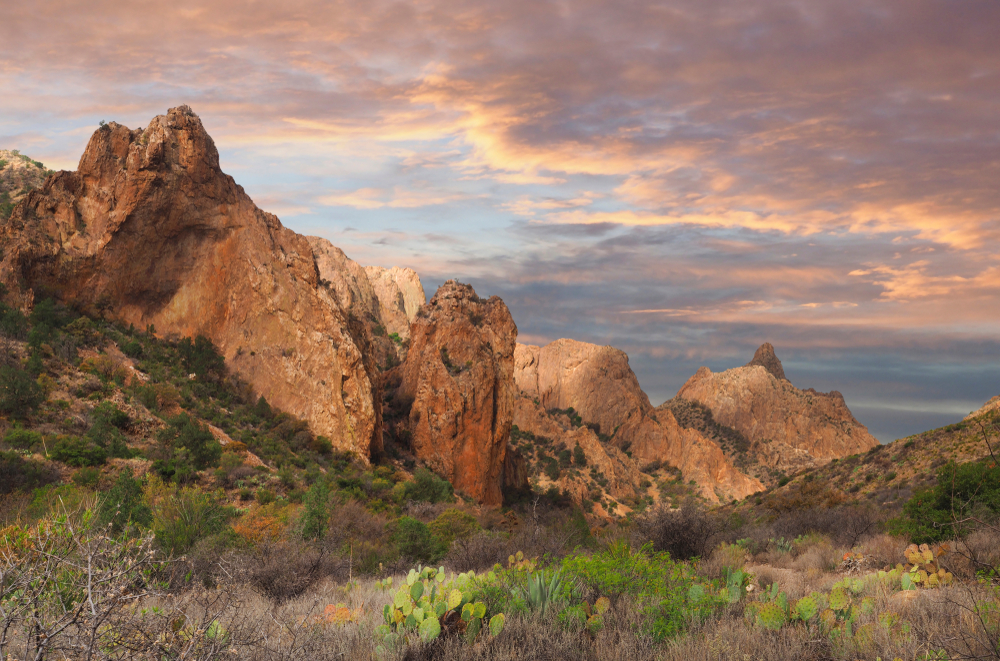 Are There Any Mountains in Texas?
In short, yes! There are plenty of mountains in Texas. In fact, the state is home to over 2,100 named mountains, peaks and hills. We know it may be surprising to realize that Texas isn't all plains and tumbleweeds, but there are ranges and mountain towns sprinkled throughout the state.
The three highest mountain ranges in Texas include the Guadalupe Mountains, the Davis Mountains, and the Chisos Mountains. These ranges have little towns nestled between their valleys and peaks, and many other stand alone mountains are in central Texas. So make sure to stop and see them all! Like we said, it isn't just plains and tumbleweeds!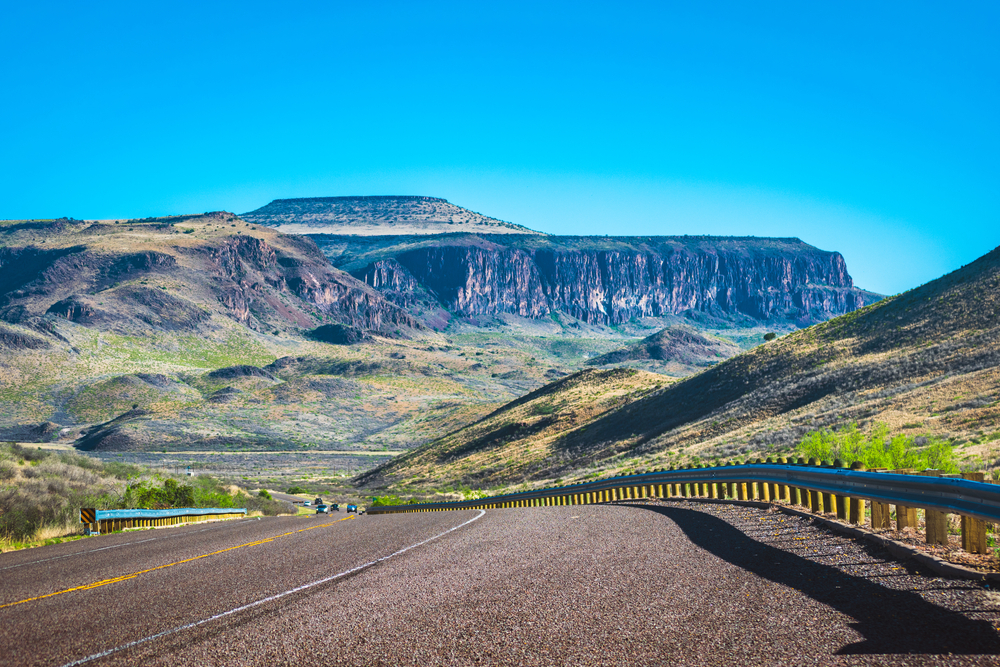 What is the Tallest Mountain in Texas?
For those who are already wondering what the tallest mountain in Texas is, look no further than Guadalupe Peak. This is one of those mountains in Texas you don't want to miss! At its highest point, Guadalupe sits at 8,849 feet in the air.
This is to say, pack light if you're going to climb! The peak itself is situated in Culberson county. This is about 100 miles from the city of El Paso, so you will have to travel a bit to get to it! Just make sure you're driving East! Oh! And don't be shocked if locals also call Guadalupe Signal Peak!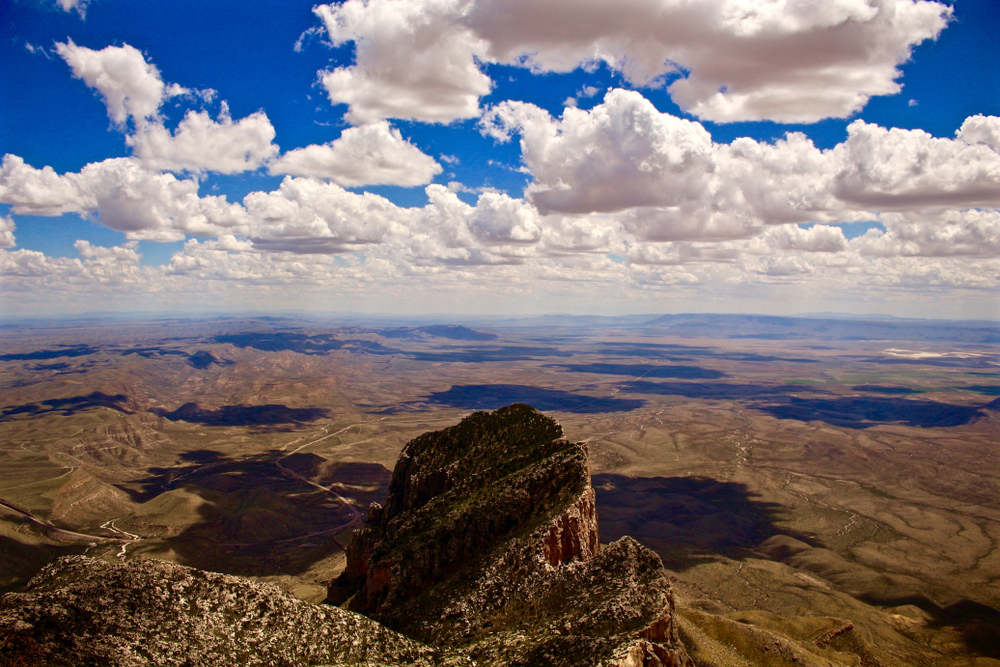 Best Mountains and Mountain Ranges in Texas
While many locals and tourists may not initially have mountains in Texas on their road trip itinerary, we promise checking out these mountain ranges are going to be worth it! Here are some of the best mountains in Texas to check out:
1. Mescalero Mountain
Earlier on we mentioned that Davis Mountains are one of the ranges of mountains in Texas. So when exploring this range, we want to make sure to stress stopping at Mescalero Mountain in particular!
This Mountain has 3 summits: Arrowhead, Apache Peak, and Point. All peaks are owned by the Nature Conservancy, so protecting the wilderness here is of the utmost importance.
The mountain itself protects habitats where plants and animals grow at over 5,000 feet in the air. These habitats are isolated and known as "ecological islands," so the conservancy is taken very seriously at Mescalero. And because of such, we want to make sure you check the dates you can climb here! Some weekends are shut down to help preserve that wildlife.
2. Mount Bonnell
Would you believe us if we told you that even Austin has ranges and peaks? That's right! There are Austin Texas Mountains! We are talking about Mount Bonnell in particular.
This limestone peak is great for hikers and offers great views of the dammed section of the Colorado River, AKA, Lake Austin. From the peak you can also see downtown Austin and different neighborhoods that sit on the waterfront.
Mount Bonnell is less than 1,000 feet tall and is one of those mountains in Texas that is fairly easy to climb. It also offers a great hybrid feel: the nature immersion is suitable for all ages and levels of hikers, but there is an urban feel to the peak's views as well! Make sure to check out Mount Bonnell as well as other mountains near Austin!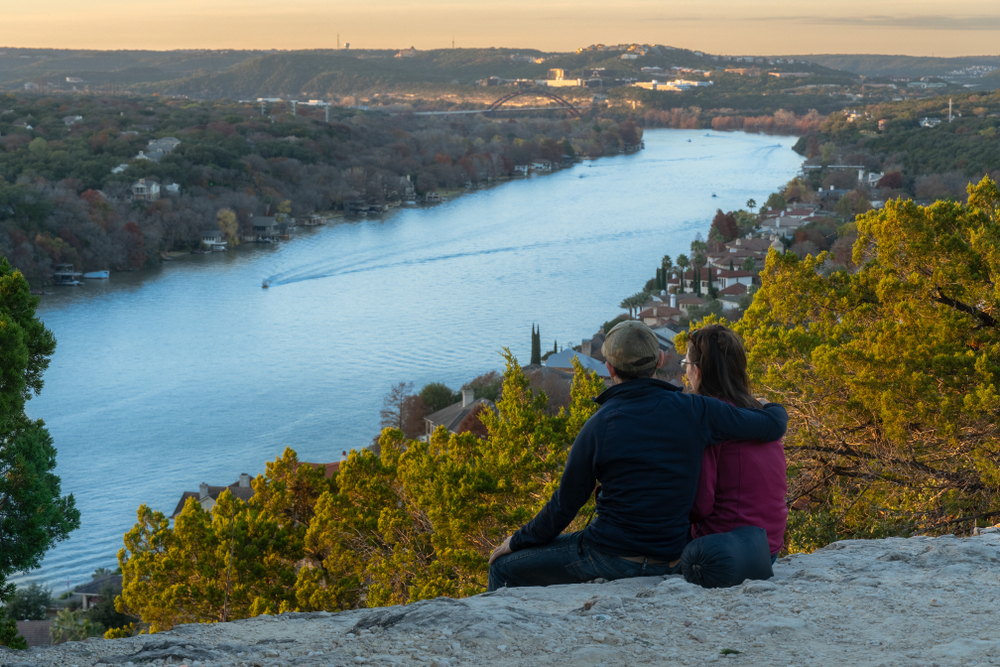 3. Palo Pinto Mountains
The Palo Pinto Mountains are mountains in Texas that are actually a cuesta-like range of hills. They are located in the Western area of Palo Pinto Country, which translates into "painted stick." You'll know why this area is named this once you see the wonderful juniper trees of the area!
These mountains are a part of the Palo Pinto Mountains State Park and are featured on 4,800 acres of undeveloped land. They are about 75 miles west of Fort Worth, but the aces of scenic views are totally worth seeing!
The mountains themselves are about 15 miles long. The ridge and surrounding park area features diverse topography too. Locals and tourists say there is great conservation and recreational potential to the area due to the live oaks, elms, creeks, and more! People want to see growth here that will feature things like stargazing, horseback riding and more!
4. Guadalupe Peak
We already named dropped Guadalupe Peak as one of those mountains in Texas you must see… so go see it! Guadalupe Peak is a part of the Guadalupe Mountains. This range is composed of fossilized coral reefs that have risen from the floor of the Chihuahuan Desert in Western Texas.
In the center of the range sits Guadalupe Peak. As mentioned earlier, this is the highest point in Texas. Hikers love to happily climb this summit. Thankfully, there is a well-maintained hiking trail that leads to the top!
At the top, you will find a steel monument and views that are unforgettable. During sunset, you can see all hues of purples and pinks that rest over the rolling Salt Basin Dunes. And there are conifer trees around too!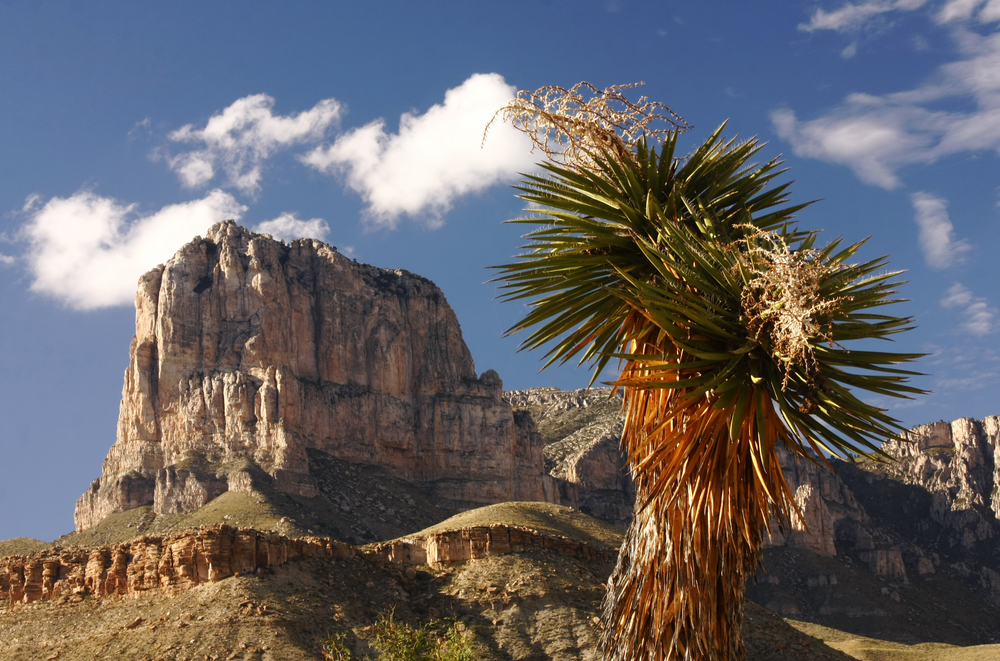 5. East Mountain
Is East Mountain really one of the mountains in Texas? Or is it a city? The answer is both! East Mountain itself is a 660-foot wooed summit. It overlooks a great community too!
This community, also known as the City of East Mountain, is located in Upshur County. It is in East Texas, surprise surprise, but the small town was settled in the early 1870s.
When on the top of East Mountain, you can overlook the community with comfort and grace! Although the town is small (with just under 900 people populating it), this exploration of the summit is easy for many hikers, and a small day trip can be made out of the mountain town too!
6. Anthony's Nose
Anthony's Nose sounds like such a strange name for a mountain, and it is! But it is for a reason: the mountain is shaped like a nose! This peak is a part of a larger range: the Franklin Mountain! Despite being a part of a range, Anthony's Nose is one of those Mountains in Texas you do not want to miss!
This peak sits at over 6,900 feet. Anthony's is the second highest peak in Texas, and we will warn you, the terrain is hard to hike through. I mean, the amount of prickly pear and other plants you have to pass by to get to the summit is insane!
There are no established trials on the top, so only true adventure seekers should brave this exploration. Having some experience will also help. Anthony's Nose, at the end of the day, is a strenuous hike that features true Texas unspoiled desert terrain.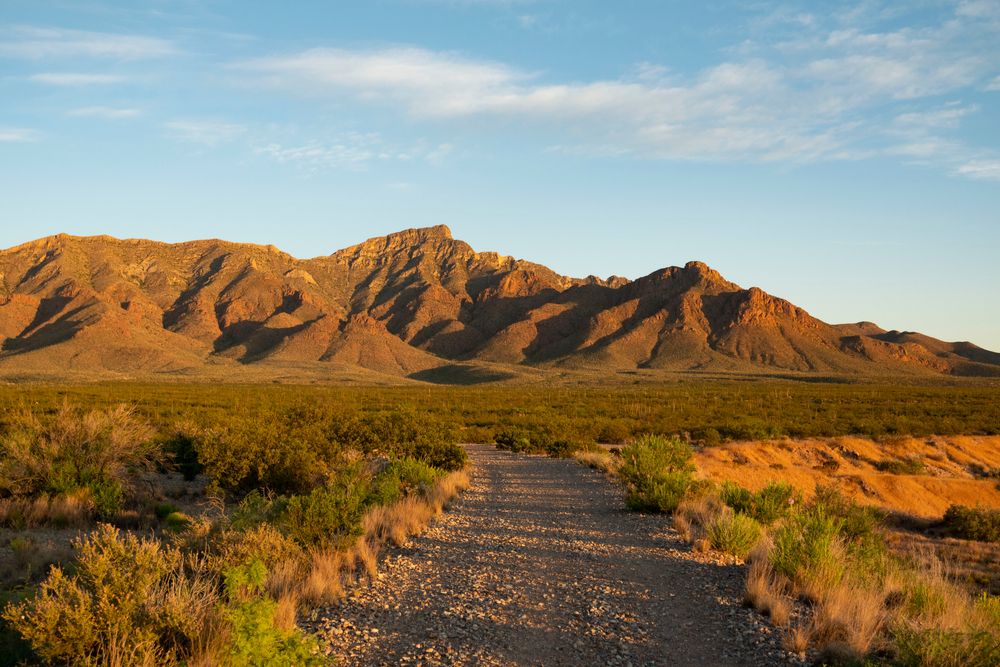 7. Busch Mountain
Looking for another one of those mountains in Texas to explore? Consider checking out Busch Mountain, which is in the Guadalupe Mountains National Park!
Here hikers can expect a pleasant summit experience: the hike itself is easy! Soft grasses, nice temperatures, and scattered fir and pine trees litter the trials and mountain sides. But when you get to the top? That's where the real exploration starts!
Epic desert views can be seen from the summit. These views are a true reward of the climb. Guests can also see Guadalupe Peak from here too: it truly offers great sights of the surrounding West Texas Mountains. But the best part of Busch Mountain? You can go camping!
8. Eagle Mountain Lake
You may be confused as to why we are listing a lake on an article about the mountains in Texas. Trust us! This lake has some of the best hills and mountains around.
Eagle Mountain Lake is home to a fantastic lake, yes, that many guests visit to go fishing, skiing and boating on. However, there are also hiking trails around this lake as well as numerous hills, bluffs and mountains around!
When exploring these little ranges, you'll be able to get stunning views of the lake itself and some beautiful lake homes. Eagle Mountain lake is just 15 miles north of Fort Worth. From the views, you may just agree that life is better near the water.
9. Eagle Peak
Eagle Peek is not to be confused with Eagle Mountain Lake! Eagle Peek in fact is a part of Eagle Mountains, which are mountains in Texas also known by the name "Devil Ridge."
You should first know that this peak is on private land. So you may have to be searched before getting permision to even try to climb the summit! It is important to remember that this exploration can be hit-or-miss.
But if you do get a chance to climb, this peak is 7,484 feet tall! The hike is fairly easy and features a dirt road to the top. Just become prepared to secure permission before the climb!
10. Fresno Peak
Fresno Peak is located in Big Bend Ranch Sate Park. It is located in the middle of the Chihuahuan Desert. And yes, we mean the middle. This peak is located over 15 miles from the nearest road in the desert!
There are no established trails to this peak, but tons of hiking routes that are unofficial. They were made by past climbers. Nevertheless, you should still be careful when taking on this challenge!
When at the top of the summit, you can see Fresno Creek, and the Bofecillos Highlands. Sitting at over 5,000 feet in the air, it may take you a while to get to the top, but it might be an exploration worth trying.
11. Goat Mountain
Who wouldn't want to visit mountains in Texas that are named after animals? Check out Goat Mountain! Goat Mountain is in the Chisos Mountains in Big Bend National Park.
Geologists love this peak, as an ancient river valley once overflowed with lava. This left behind many unique minerals that are ripe for exploration!
Goat Mountain has two summits, both above 4,000 feet. There are no trails here. Thus, you should plan on a multi-hour hike. But the reward is worth it: a vista few people ever get to see in person.
12. El Capitan
Oh Captain, my captain. This is the eight highest peak of mountains in Texas! At only 305 feet in prominence, it truly isn't massive. But we love it nevertheless.
El Capitan is composed of limestone and offers stunning views. Its natural beauty brings locals and tourists to it year round, but the summit hike is especially popular during summer.
The Texas desert spreads out beneath this peak. El Capitan is located in the Guadalupe mountains. So, you can visit it when visiting other mountains too! But be warned: there is no trail to this summit.

And there you have it, folks! 12 of the prettiest mountains in Texas worth exploring! You don't want to miss out on these hills and ranges. Trade in the traditional thought of desert and tumbleweed for terrain and hikes. We promise you won't be disappointed by the mountains in Texas.