Are you looking for the best parks in San Antonio? We've got you covered with our list of parks you must visit!
Deemed as one of the most populated cities in both Texas and the United States, San Antonio has so much to offer. It is bursting with culture, festivals, shopping, dining, and drinking. Sometimes it is nice to get a break from the hustle and bustle.
San Antonio is home to some of the most beautiful parks. They provide visitors with the perfect opportunity to enjoy the beautiful outdoors and fresh air. Whether it's taking a peaceful bike ride or enjoying time with the kids, public parks in San Antonio have something to offer everyone. This includes dog lovers!
You can find several San Antonio parks across the city. Just like the city, each park has something unique to offer its visitors.
This is the perfect list that will help you choose and navigate these parks!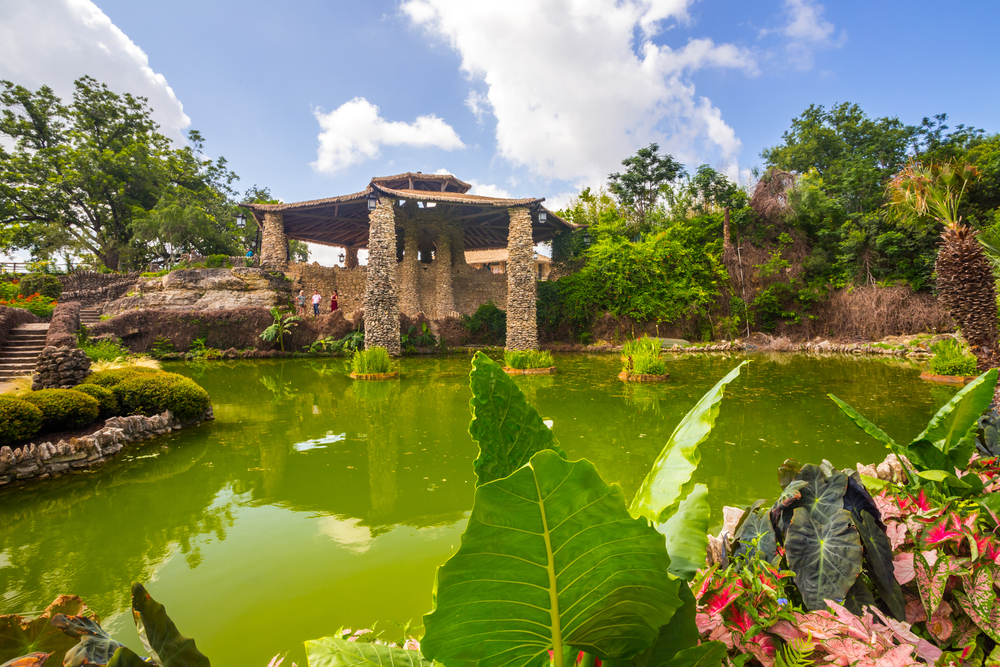 12 Best Parks in San Antonio
Brackenridge Park
Brackenridge Park is one of the most popular parks in San Antonio. At 343 acres, it is located on the city's Broadway Corridor which is just north of downtown San Antonio. The city gets its name from George Washington Brackenridge who donated the land in 1899.
Brackenridge Park is free and open to the public everyday from 5 a.m. to 11 p.m. everyday. Lined with trees and picnic areas along the San Antonio River, there is so much to do.
Visit the Witte Museum. It is full of nature, science, and culture, and features Texas art that is nationally recognized.
Stop by the San Antonio Zoo which is operated by a non-profit. The zoo is located on 56 acres of land and is home to over 760 species of animals! Visitors can even go "behind the scenes" and get up close and personal with several animals like the rhino and hippo. If you have kids, make sure to ride the Zoo Eagle Train.
Visit the beautiful 18-hole golf course in Brackenridge is the oldest 18-hole public golf course in Texas. Home to the Texas Gold Hall of Fame, the picturesque greenery can't be beat. The golf course is open daily.
Picnic areas with grills are located throughout the park. They are available on a first come, first served basis. For those with kids, playgrounds are located near the Joske Pavilion.
Walking trails and bird watching are staples of the Brackenridge Park. While Avenue A is a favorite spot to bird watch, birds can also be seen on any of the three walking trails.
For you dog lovers, dogs are allowed everywhere in the park except for the playgrounds!
A local favorite is the Tuesday Musical Club. Sponsored by women, it is one of the oldest musical series in Texas. Musical events are open to the public.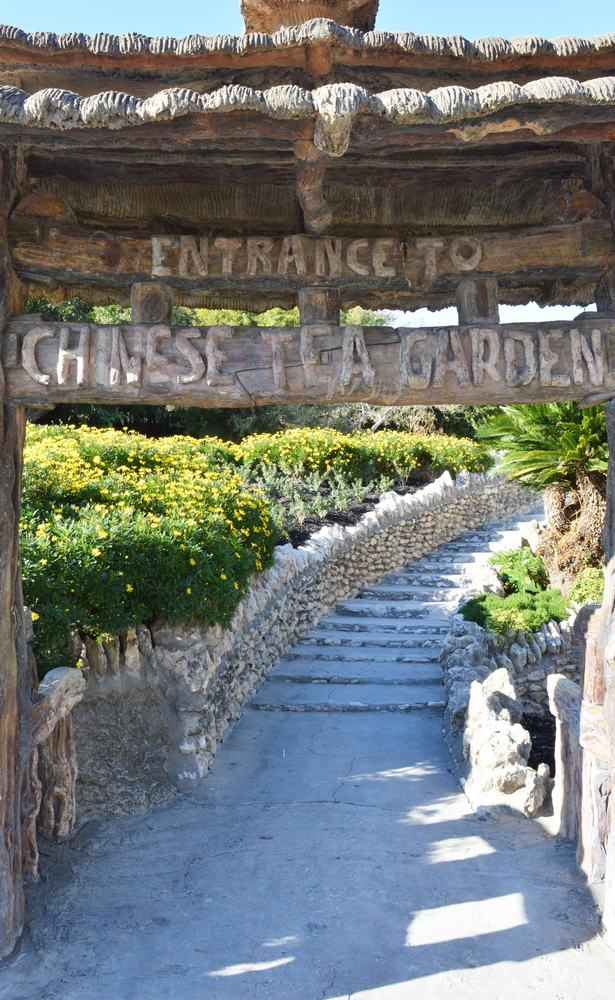 McAllister Park
McAllister Park is one of the largest parks in San Antonio. It has over a whopping 800 acres and is located between Jones Maltsberger and Wetmore Roads. It contains over four miles of trails, over 125 picnic units, restrooms, and parking areas.
There are four pavilions for visitors to reserve. Pavilion 3 is free since it was donated by the city, but a reservation permit is still required. Make sure to plan ahead if you plan on taking advantage! .
McAllister Park offers 2.42 acres of fenced land with equipment to exercise, picnic areas, walking trails, and benches for visitors. Row machines, seated leg presses, inverted rowers, and cycling machines are only a few of the fitness equipment visitors can choose from. All are free to use!
A dog park is located near the Starcrest entrance. It is open between 5 a.m and 11 p.m. Keep in mind that there is no lighting in the dog park.
For those that love to bike, McAllister also offers several bike trails. Be sure to check out the Bike Trail Map to experience one of the best trails of the many San Antonio city parks!
Eisenhower Park
Eisenhower Park is another one of San Antonio city parks that is named after someone famous. If you guessed Dwight D. Eisenhower, you are correct! It is located in the beautiful Texas Hill Country right outside of San Antonio.
The landscape of Eisenhower Park can't be beat. Visiting the canyons and dry creek beds is a must do.
Try out one of the charming trails. There are over 6 miles of paved and unpaved trails for visitors to use. Hikers must remain on the trails
Visiting the observation tower is completely necessary. The tower is over 1,200 feet and provides beautiful views of downtown San Antonio.
Picnic and grilling spaces are available. Remember to clean up after yourselves and not to disturb the plants or animals!
This park in San Antonio is open from sunrise to sunset.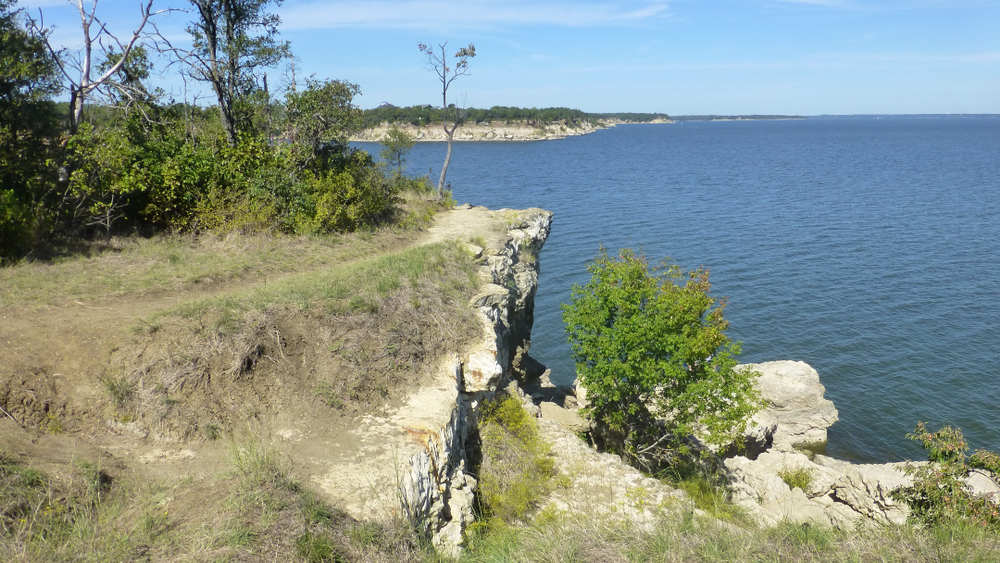 Confluence Park
Confluence Park received it's named from being located at the confluence of the San Antonio River and San Pedro Park. The purpose of the park it to be used as an interactive teaching tool to help guests understand Texas ecotypes and watershed dynamics. It is one of a few parks in San Antonio that is privately owned.
Confluence Park is open daily from sunrise to 11 p.m. The park offers a 1 hour, self-guided tour that allows visitors the opportunity learn about the amazing things the park has to offer. Visitors will learn about the confluence of science, engineering, technology, math, and arts.
In addition, the park offers opportunities for cultures to come together and discover ways to be more eco-friendly and keepers of their resources and environments. The Mission Reach Project hopes to also restore former historical and cultural connections that tied the San Antonio Missions with the river that provided for them.
There are also opportunities to go on hikes and bike trails. You can walk the banks of the San Antonio River or through a colossal ecosystem restoration project. Make sure to check those out.
San Antonio is known for its many festivals. Events and festivals are held throughout the year at Confluence Park. Many are open to the public. Be sure to check the calendar on their website. They offer events like a Hall-o-fest, Sunday Yoga, pet activities, and more!
Hemisfair Park
Hemisfair Park is an urban park that is located in downtown San Antonio. It is definitely a local favorite full of water gardens, activities, playgrounds, an observation tower, and more!
Many locals describe Hemisfair Park as being one of the most creative parks in San Antonio. It's vibrant and eye-catching colors and artwork catch the eyes of all those that pass through, especially kids.
Bring the kids to the sand play area or the Union Pacific Railroad Splash Pad. Private changing rooms and public restrooms are available to all guests.
Play a game at one of the foosball or ping pong tables. Try your hand at giant chess or checkers. There are so many activities to choose from!
Art is a major staple of Hemisfair Park. Many of the pieces are interactive and openly available for crawling and climbing. Some argue that Hemisfair Park has the most instagrammable murals in all of San Antonio city parks. Make sure to snap it up!
Check out the free activities that are offered such as workout classes, story time, arts and crafts, and more.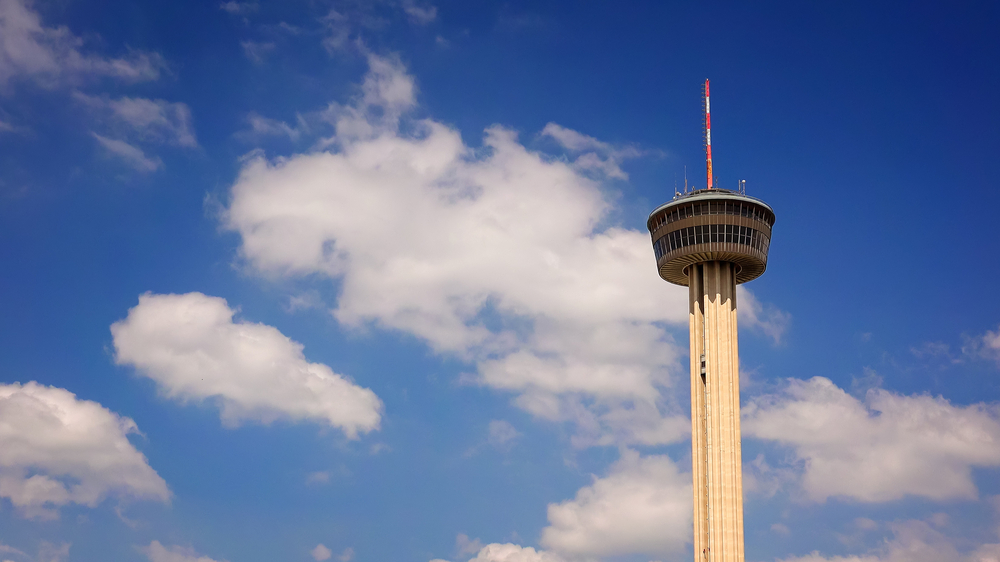 Stone Oak Park
Due to the many stones that are present, Stone Oak Park is another favorite of the San Antonio city parks. Visitors also get the chance to see cacti up close and personal. Just be sure not to step on one!
Calling all trail lovers. Stone Oaks boasts a 2.7 mile hiking trails. Both paved and unpaved bike trails are also available to guests. If you decide you want a break from your bike, bike racks are at your disposal.
There are several things to do with the family since the park has picnic tables, pavilions, and playgrounds. In addition, there are portable restrooms for your use.
Stone Oak Park is open from sunrise to sunset.
MacArthur Park
MacArthur Park is open from 9 a.m. to 9 p.m. It is one of the most family friendly public parks in San Antonio and offers outdoor recreation in addition to nature preservation.
MacArthur Park is full or trees that offer shade while the kids can play on the playground.
Furthermore, MacArthur Park has rentable pavilions to host parties, barbecues, or to enjoy a relaxing day with family and friends. Kitchen facilities, cooking grills, and barbecue pits are available, too!
For those that love to get active, MacArthur Park offers dancing areas, tennis courts, baseball fields, and soccer fields.
Keep in mind that during the winter months hours may change.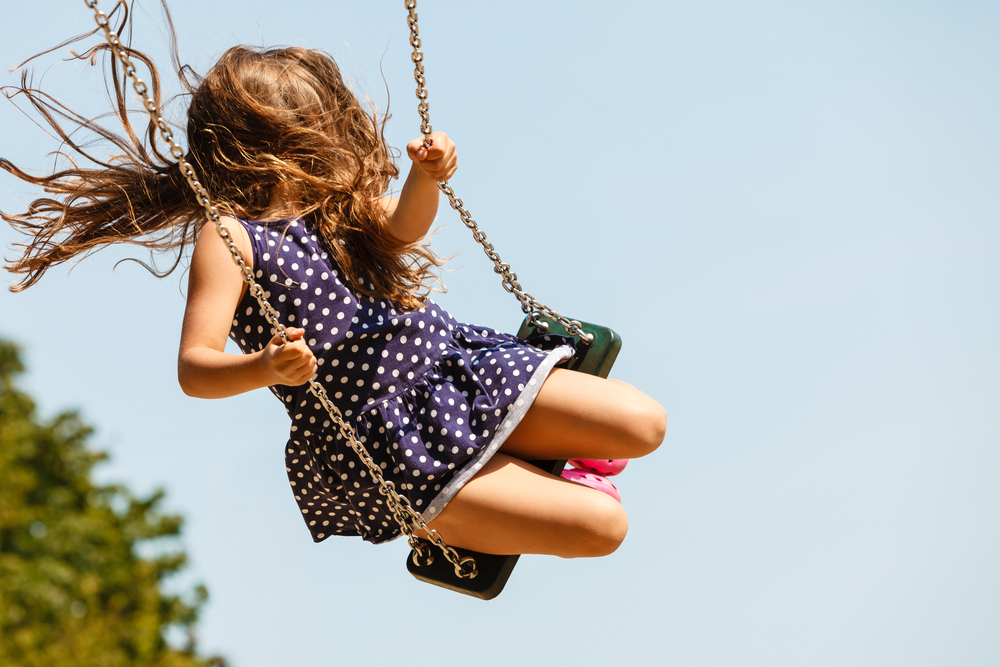 Hardberger Park
Phil Hardberger Park is a 330-acre park. It was named after a former mayor and his contributions to the park.
Since there are two sides of the park, there are two trails. The east trail is made of decomposed granite and 2.84 miles. The west trail is natural and a little longer at 3.64 miles. Just like other parks in San Antonio, it is important to stay on the trails to preserve the land and wildlife.
Playscapes and dog trails are available on both sides of the park. Visitors are also free to use the picnic tables and basketball courts.
Be sure to check out their Fitness in the Parks! Interval Training classes are offered on Wednesday morning at 9 a.m.
Hardberger Park even has an outdoor classroom, Urban Ecology Center, and offers access to the Salado Creek Greenway.
The park is dedicated to preserving wildlife. They offer virtual nature talks, nature lessons, wildlife information sessions, and volunteer opportunities. Be sure to check out one of the best parks in San Antonio for preserving wildlife!
Pearsall Park
Pearsall is one of the larger parks in San Antonio at 505 acres. The park is heavily dedicated to offering a space for health, wellness, and social gatherings.
The Family Fun Zone is open from 9 a.m. to 9 p.m. and offers several activities such as splash pads, basketball courts, over 20 picnic tables, canopies, a skate park, an event stage, and more!
In addition, Pearsall offers a Fitness Challenge Zone that includes a sprint timer, pull up bars, and a multi-exercise station. There's even a zip line!
Other special amenities included are a dog park, fitness stations throughout the park, and a golf course.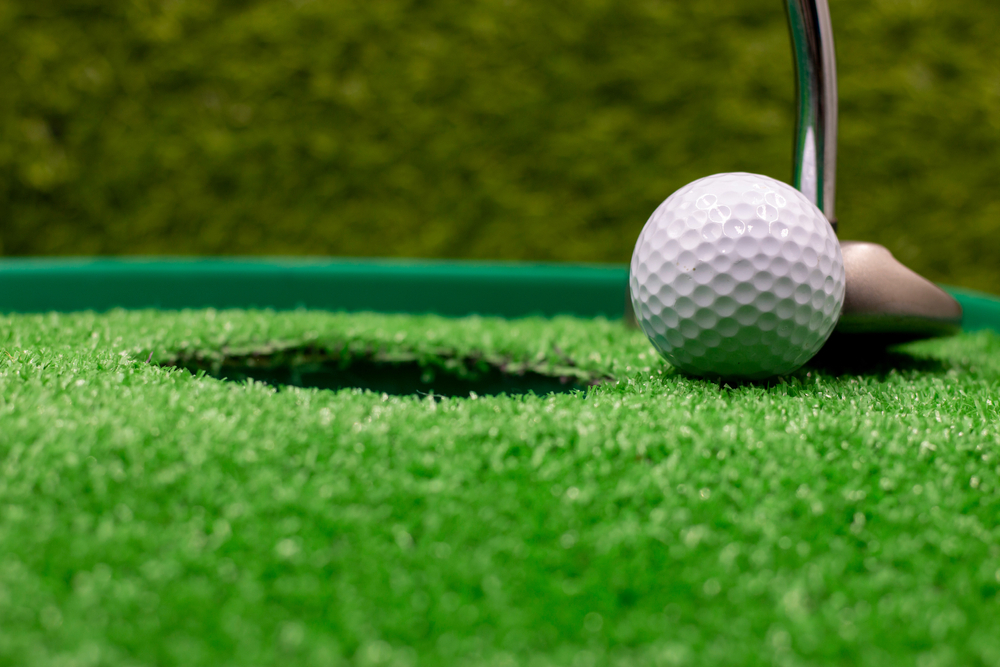 Live Oak Park
Live Oak's Main City Park is one of the only parks in San Antonio that serves as a major flood control project.
If you love lakes this park is perfect for you. Strolling around the trail that circles the lake is a local favorite. The pathway is nearly two miles long!
The park also features a football field, three baseball fields, basketball court, skate park, playscapes, and a golf course. Sometimes the fields are used by sports team, but they are free to the public when not in use.
Picnic tables and barbecue pits are available to the public.
Roosevelt Park
Roosevelt Park was actually created from an old gravel pit. It is one of the smaller public parks in San Antonio.
Locals love this park because a branch library was built right across the street. There is also a swimming pool in the park in addition to tennis courts.
The Roosevelt Clubhouse, which is an indoor facility, is also available for rent. It features a stove, refrigerator, microwave, sink, restrooms, and chairs and tables for up to 150 people.
Milam Park
Milam Park is a park that is truly meant for all ages! It is also one of the smaller parks in San Antonio.
The park includes game tables that are dedicated to senior citizens so that they can play dominoes and checkers.
A children's playscape is available for kids. A walking and jogging trail are also available.
The centerpiece of the park is the beautiful Jalisco Pavilion. Be sure to visit during Christmastime. It is beautiful!