Amusement parks in Texas are found near almost every vibrant city. Texas is one of the three largest states in the US, so naturally, there will be many places to choose from.
Whether you are a thrill-seeker looking to whip through the air on high-speed rides, someone who likes the splash of water rides, or just looking for a day trip with the family, Texas amusement parks have you covered.
The definition of Amusement Parks is a large outdoor area with fairground rides, shows, refreshments, games, and other entertainment. But as we'll see on this list, some are much more than that.
Amusement parks are places where adults can feel like kids again, and kids can let loose and play all day with no restrictions. While some cater to adrenaline junkies, others are made specifically to bring people of all backgrounds together.
No matter where you fall on that spectrum, there is a park on this list that will be perfect for you. So, after you've seen all the history and museums in Texas, make sure you check out these amusement parks in Texas.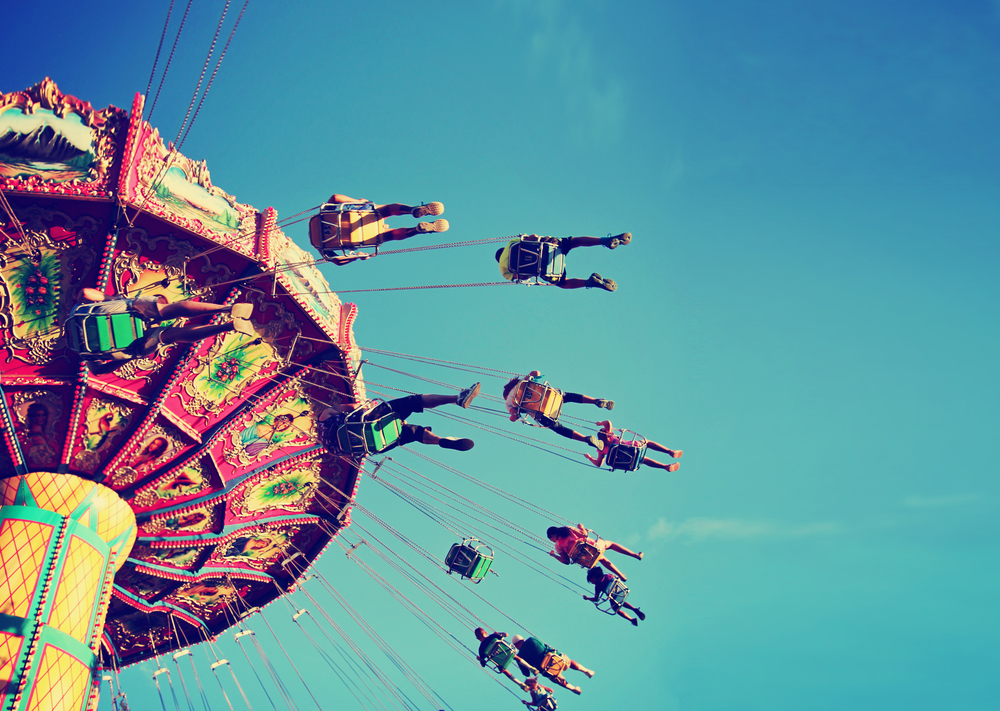 FunPlex
While you are vacationing in Houston, there is the perfect place to go for a family night out. It's called FunPlex, and it is an indoor amusement park with rides, games, and food for everyone to enjoy.
Once you step inside this amusement park in Texas, you will feel like a kid again. There are over 130 different games to play in the arcade.
Of course, an indoor amusement park has to have rides. Funplex is no exception. There are rides for kids and adults to enjoy, and prices start at just $5 for all-day rides. This FunPlex is also equipped with e-sports machines, where you can track your stats and compare them to your opponents.
FunPlex in Houston, Texas, is an excellent place for the whole family to enjoy a night on the town. With food, drinks, rides, and games, no one will feel left out!
Texas State Fair
The Texas State Fair embodies the culture of Texas. Located just outside of Dallas, this is one of the amusement parks in Texas that has it all.
The grounds have all kinds of entertainment, including rides, interactive shows, live music, shops, and much more! This fair has always been about bringing the community together. That is why they use the partnerships and charities they are associated with to provide over 2 million free tickets to teachers, students, and others throughout the North Texas community.
The Texas State Fair has always strived to be a fun attraction and to educate people of all ages. The State Fair is a place where children can learn about the benefits of agriculture to Texas.
The fairgrounds are also home to some of Dallas' best museums! Here you can learn about the different cultures and stories that have shaped Texas throughout history.
Like a lot of amusement parks in Texas, the State Fair is seasonal. It is open from late September to mid-October every year. Admission prices start at $10 and you can also become a pass holder and visit the fair every day that it is open.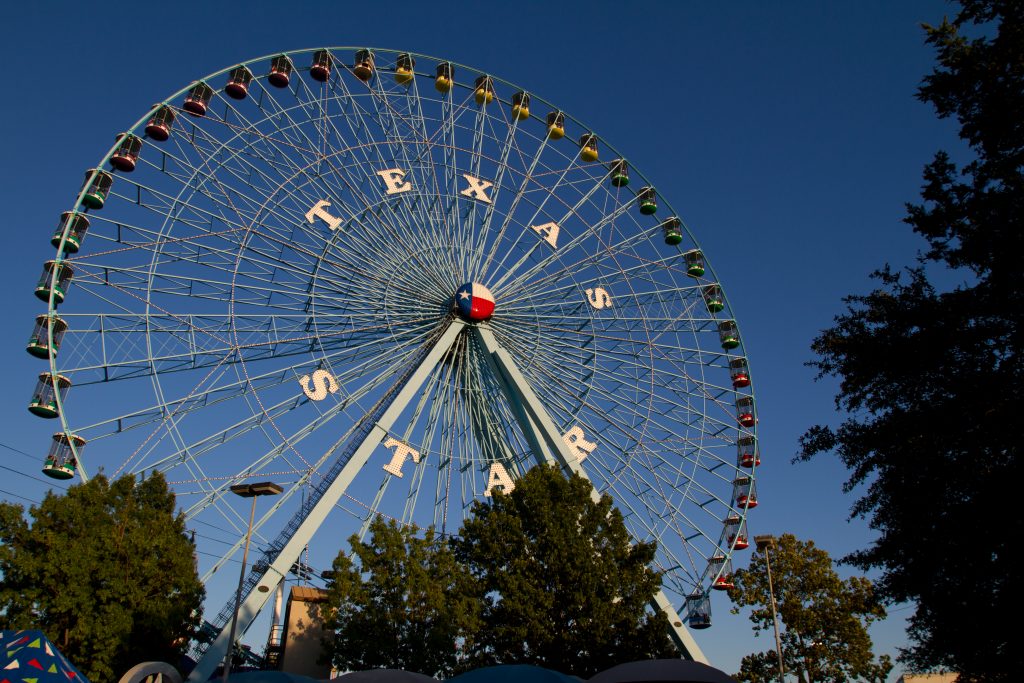 Bahama Beach Water Park
Dallas, Texas, is also home to the Bahama Beach Water Park, another fantastic amusement park in Texas. This family-friendly park is a perfect way for everyone to cool off and have fun in the water.
Bahama Beach has all the favorite water rides and some unique attractions.
Are you looking for action and adventure? You'll love whipping down the high-speed slides as you race your friends to the bottom. Or, take on the challenge of the Balloon Wars and see who comes out on top in an epic balloon battle!
If you are looking to relax instead, the lazy river or the pool surrounded by relaxing waterfalls may be more your pace.
Regardless of how you want to spend your day Bahama Beach is one of the most enjoyable amusement parks in Texas.
Bahama Beach is a seasonal attraction. It begins opening during the weekends at the end of May and stays open through August. Be sure to check the schedule before you go. The schedule varies throughout the season, and the park can close due to weather.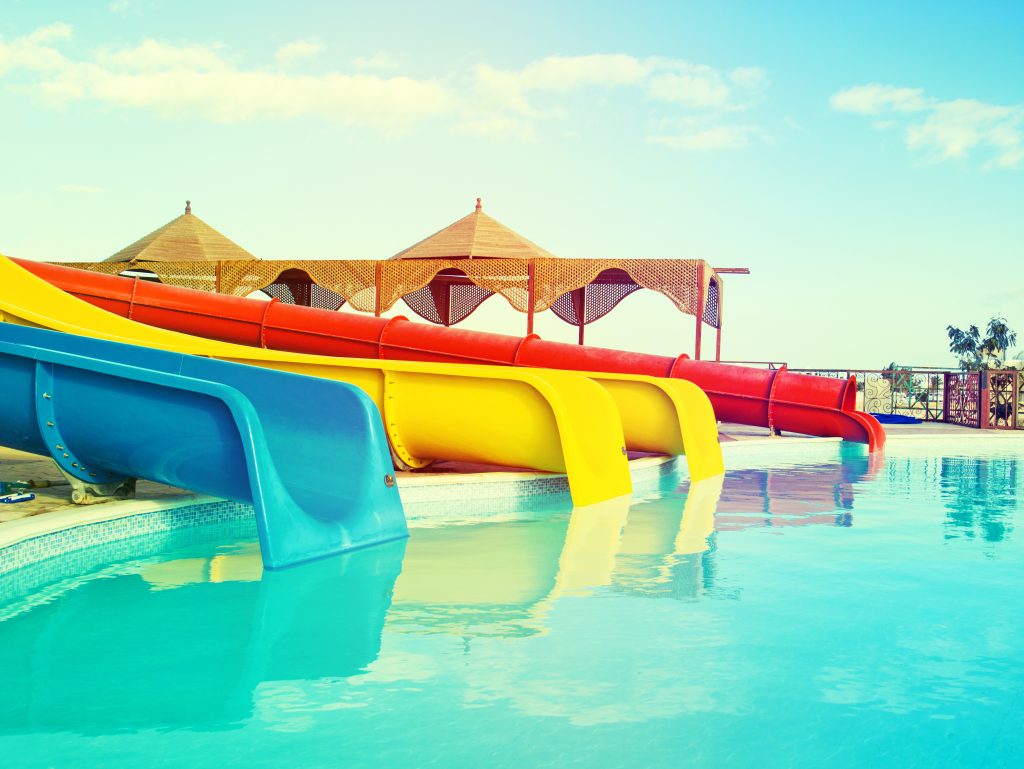 Sea World
If you are in the San Antonio area and are looking for a thrilling amusement park to visit, Sea World has all the wild rides and attractions you could ask for.
SeaWorld San Antonio has all the same splendor as the other SeaWorld's around the globe. Marine life education is abundant, but there are also heart-pounding roller coasters. There is something for everyone at SeaWorld.
As you stroll through the park you will find a multitude of animal habitats where you can learn about the different aquatic animals that call the park home. From alligators to flamingos, from dolphins to sea lions, you can get up close to some of the worlds most elusive creatures.
Now that you've learned about the beauty of marine life, it's time to experience some thrilling roller coasters.
Experience white-knuckle rides like Great White and Wave Breaker! Or, if you want something a little more relaxed and want to cool off, a ride like Rio Loco is the perfect solution.
This theme park in Texas also has a variety of food to choose from. SeaWorld also regularly has new shows and events to experience.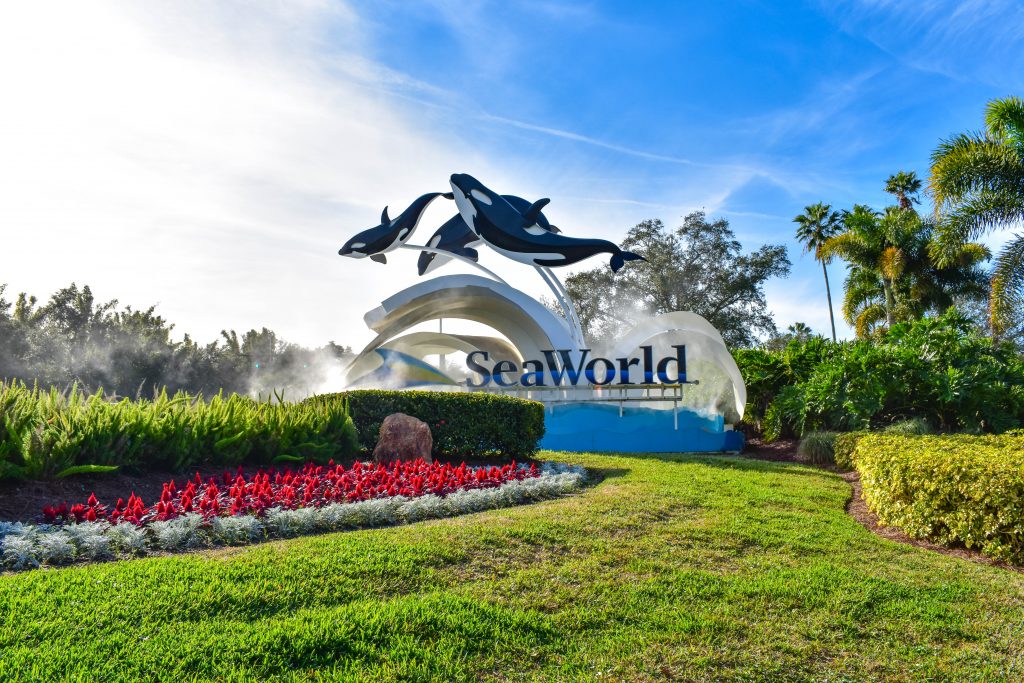 Morgan's Wonderland
This amusement park in San Antonio, Texas is one that strives to create a place of unity and inclusion for all guests. Morgan's Wonderland is an ultra-accessible amusement park where all guests can play and be inspired.
Morgan's strives to create an environment where children and adults with special needs can enjoy access to the outdoors and theme parks.
At Morgan's, there are ultra-accessible splash pads for children which have varying temperatures so that everyone is accommodated. You can even rent waterproof wheelchairs!
Throughout the park, you will find a carousel, a Ferris wheel, off-road adventures, and a sensory village that encourages creative stimulation.
Morgan's is a seasonal amusement park in Texas. It opens in Spring and remains open until September.
If you are looking for an amusement park in Texas that is inclusive for everyone and is ultra-accessible, Morgan's is the perfect place for you and the family.
Lake Travis Waterloo Adventures
For this next amusement park, think adult-sized bouncy houses that are floating on a crystal clear lake. Sound like fun? Then you will fall in love with Waterloo Adventures at Lake Travis.
This 600 square foot floating obstacle course is fully equipped with climbing walls, slides, bridges, and trampolines! It's the perfect way to feel like a kid all day and have some refreshing fun with the family.
You can spend the summer days testing your agility starting May 15th every year, and the fun lasts until the end of the summer. So if you're looking for a day trip near Austin, Waterloo Adventures is a perfect solution.
Wonderland Amusement Park
Wonderland Amusement park has everything you think of when you imagine a classic amusement park.
This amusement park in Texas, just outside Amarillo, officially opened its doors in 1951 and has been entertaining the Amarillo community ever since.
Packed with rides, food, and attractions, Wonderland has something for the whole family. For starters, they have classics like a Ferris wheel and carousels for the kids. In fact, Wonderland is the perfect place for the family because they have a fantastic mix of kid's rides and rides for thrill-seekers.
For the little thrill seekers, there is the Frog Hopper, which bobs riders vertically up and down from about 20 ft! There are also smaller yet just as exciting rides like bumper cars and a boat ride.
For the adults looking to feel the wind in their hair, there are a handful of rides that will get your blood pumping.
Feel the twists and turns of the Texas Tornado and Mouse Trap; one of the fan favorites at this Texas amusement park. Or test your courage on the Drop of Fear!
Wonderland is another seasonal operation, so if you are visiting in the Spring or Summer months, make sure to put it on your itinerary!
Galveston Island Historic Pier
There is something so relaxing and nostalgic about visiting an old-fashioned pier overlooking the ocean. Not only does Galveston have one of the prettiest beaches in Texas, but it also has a wonderful pier filled with fun and ages.
At Galveston Pleasure Pier you can take in the beautiful ocean views while also enjoying the atmosphere of a classic amusement park.
At Galveston Island Historic Pleasure Pier you have shops, rides, games, and food for everyone to enjoy every weekend!
You can spend the day alternating between child and family-friendly rides, like the frog hopper or the Ferris wheel. Then the adults can get their thrills with rides like the Texas Flyer or the Iron Shark rollercoaster.
Once everyone has worked up an appetite, you can stroll down the pier and find the perfect restaurant to cap off the evening. You'll find classic options like Bubba Gumps or more local options like Saltgrass Steak House and Fisherman's Wharf just off the pier. There are also plenty of desserts and sweets for those with a sweet tooth!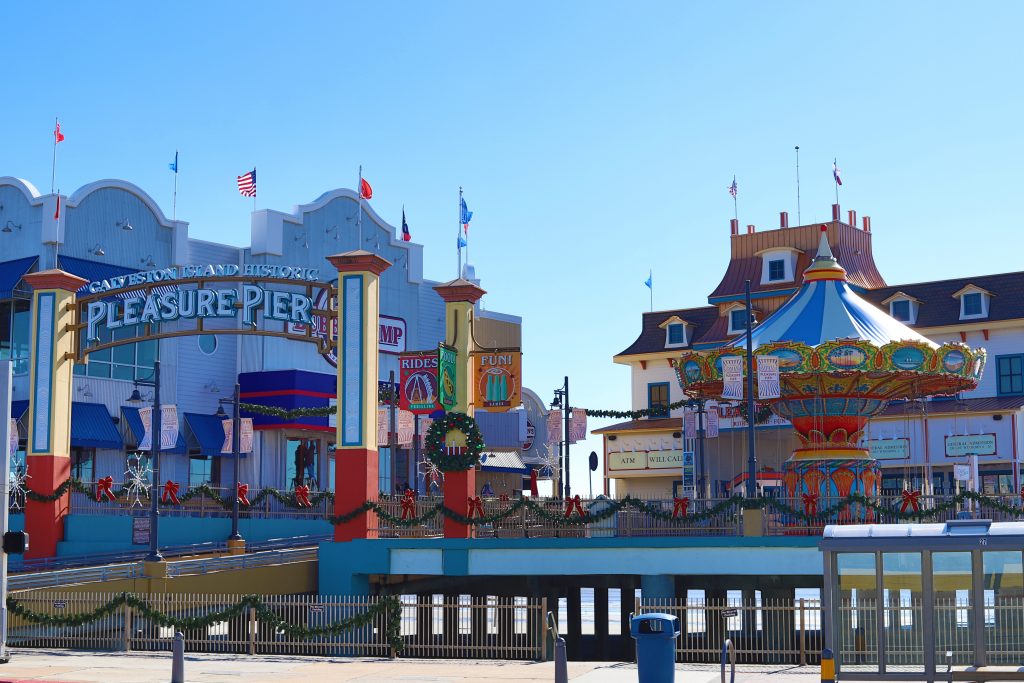 Six Flags Over Texas
Just outside Arlinton, Texas sits one of Texas's most iconic amusement parks, if not America.
Six Flags is known for its high-intensity thrill rides and the Arlington, Texas location is no exception. The newest thrill ride will be opening Aquaman opening in 2022. For now, however, you can fly through the air with Superhero themed thrill rides like Batman, Catwomen Whip, and Justice League: Battle for Metropolis. There are many more thrill rides throughout the park, but these are just a few must-see rides!
Six Flags isn't just a park for thrill-seekers. There are family-friendly and children's rides to also enjoy. For example, try the Loony Tunes Adventure Camp, where kids can climb, crawl, and slide their way around the interactive playground.
Or take the whole family on the Mini Mine Train and entertain the thrill-seekers in the making!
You will find rides, food, games, and adventure throughout the park, no matter where you go. If you're visiting near a holiday, you may be in for a treat as well. There are special events for Holidays and Halloween every year! So make sure you check the event calendar to make sure you don't miss out.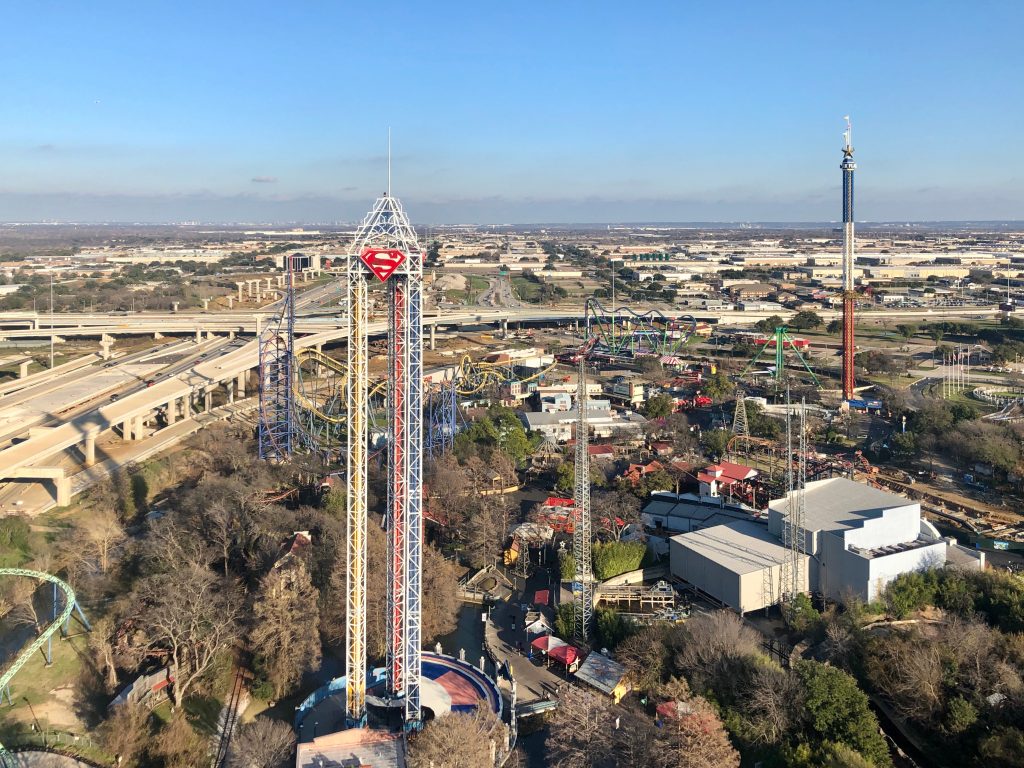 Kemah Boardwalk
Kemah Boardwalk is more than just your average boardwalk. It is a 60-acre waterfront amusement park! At Kemah, there are thrilling adventure rides, food, and all-around great fun for everyone.
This amusement park in Texas is open daily, so you can enjoy the food, festivals, stores, and rides whenever you desire.
Kemah boardwalk has its fair share of thrilling rides, but one that stands out the most Is the boardwalk beast. The beast is a high-speed boat ride that takes you out to Galveston Bay. You will spend a full 25 minutes on a high-octane boat with music blasting as the wind whips past. Warning: don't ride if you're afraid to get wet.
When you're not on the water, this amusement park in Texas has so much to offer. From rollercoasters to delicious dining, there's no way to be disappointed at the Kemah Boardwalk.
There are almost always events going on on the boardwalk. Make sure to check the calendar to see what events are happening during your visit.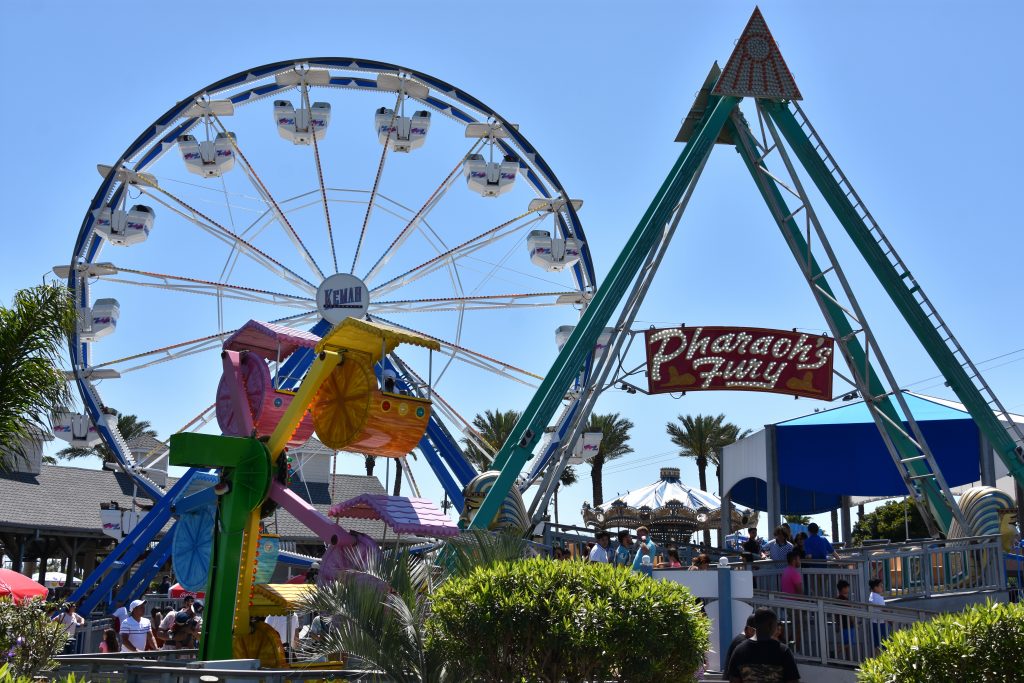 Six Flags Fiesta Texas
Texas is a big state. So why not have two sites for the biggest name in American amusement parks?
Six Flags is at it again with its Six Flags Fiesta location in San Antonio, Texas. It has been dubbed the thrill capital of South Texas, so this is where you want to be if you are looking for high-octane rides.
There are 18 different thrill rides alone at Six Flags Fiesta. Thrill-seekers can spend their entire day enjoying the twists, turns, drops, and slingshots that Fiesta has to offer.
If you're not a thrill-seeker, don't fret. Just like all other Six Flags locations, there are many family-friendly rides and attractions to enjoy throughout the park.
Once you step into the park you will see there are kids rides, water rides, live shows, and an abundant amount of dining options to choose from.
No park-goer is left behind at any Six Flags location, and San Antonio is no different.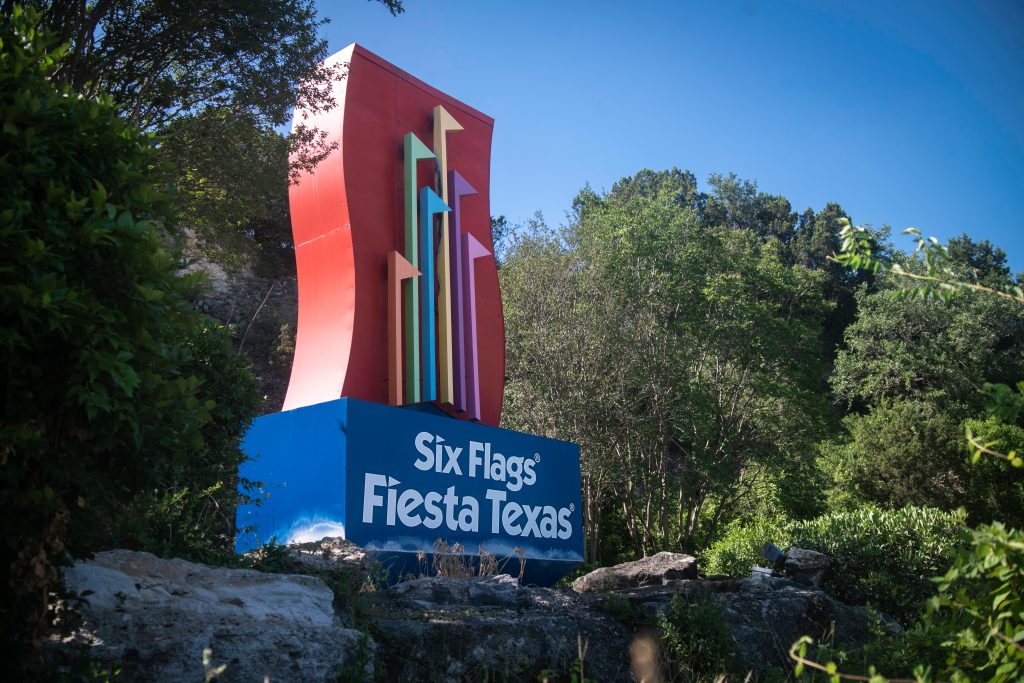 ZDT Amusement Park
ZDT has made its name in providing a family-comes-first atmosphere, one of the only of its type among the amusement parks in Texas.
ZDT opened its doors in 2007 and is named after the children of the owners; Zac, Danielle, and Tiffany. They are committed to growing an amusement park that everyone can enjoy at the same time.
From water rides to old wooden-themed roller coasters, to rock climbing walls, and trampolines, there is something for everyone at ZDT.
There is definitely a classic theme at this amusement park in Texas. You can tell with rides like the Switchback. The engineers modeled Switchback after an old-school steam engine that traverses a wooden track at high speed. This ride, and others, bring the feeling of traditional amusement parks into the modern-day.
Even the food options have a classic vibe. Nothing says traditional amusement parks like funnel cakes and fried Oreos.
But don't worry, Yelly's has a full kitchen which provides all types of food for park-goers.
From globally known franchises to family-owned parks and boardwalk beauties, everyone will enjoy amusement parks in Texas.
Next time you are in Texas, make sure you check out one of these parks. You are guaranteed to have laughs and memories you will never forget.