Are you on the lookout for the prettiest beaches in Texas? You've come to the right place! Texas offers an array of choices for even the most seasoned beachgoer. We'll discuss a few that are sure to be a hit.
You can expect clear waters, fishing, swimming, boating, and more to entertain just about the whole family! Although, the view of the gulf from the seashore is worth the trip alone. There is a sunny day deep in the heart of Texas just waiting for you to choose the right beach for your next trip.
Each location will offer something different to keep your travels fresh no matter which beach in Texas you venture to! The prettiest beaches in Texas are awaiting your toes in their sands.
Grab your sunscreen, a hat, and let's dive right in!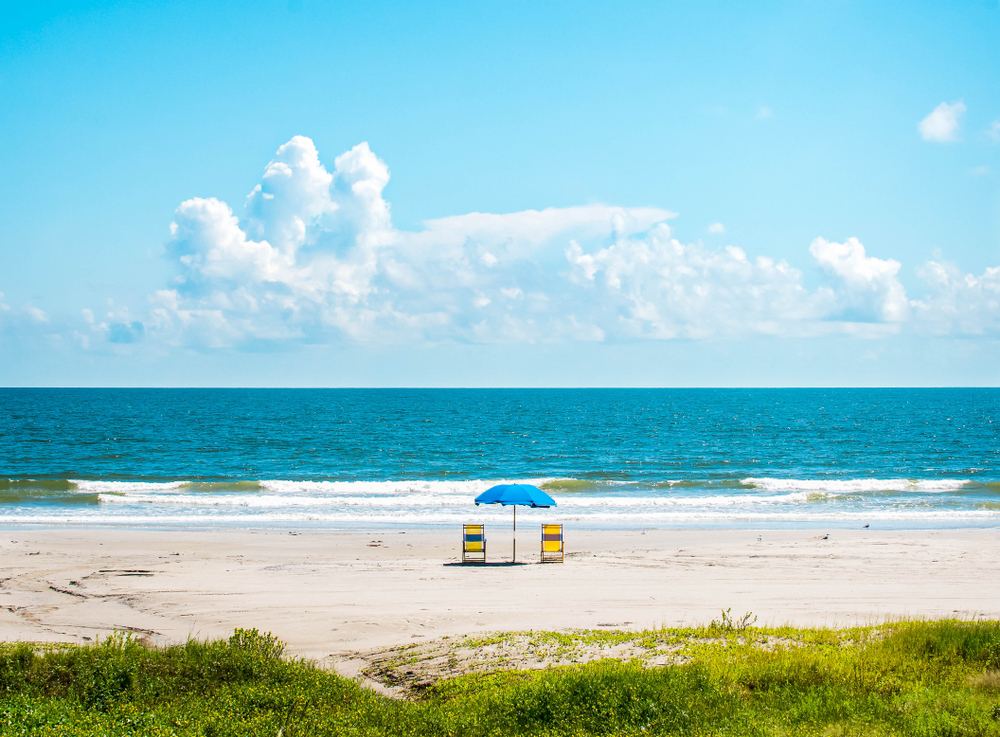 15 Prettiest Beaches in Texas
Crystal Beach
It really is all in the name! The pristine waters are calling all fishermen, boogie boarders, and sandcastle novices. This is one of the beaches in Texas you don't want to miss.
The low tides are perfect for wade fishing that allows for a relaxing getaway. Many of the catches include trout, Jackfish, Black drums, and more! This pairs perfectly with the ability to set up a camp anywhere on the beach.
There are no rules against campfires so you could even cook your fresh catch of the day! How you enjoy this Texas beach has no limits. Everything is bigger in Texas including the fireworks! On this Crystal clear beach, you are able to pop fireworks on New Year's Eve and July 4th.
Can you think of a better way to spend the holidays? Soaking in the sun on a warm Texas day, on one of the prettiest beaches in Texas, catching your dinner, camping with family and friends (or solo!).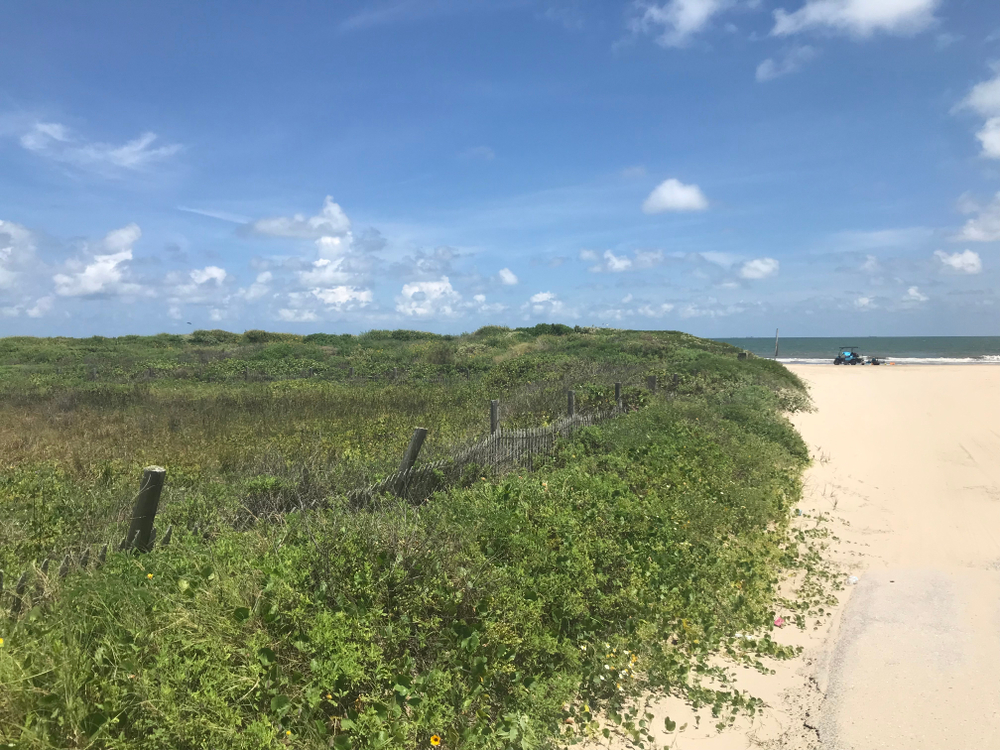 Galveston Beach
One of the most well-known beaches in Texas is of course Galveston Beach. This 32 mile-long stretch of sand and sea is home to a variety of activities. It is also one of the best beaches near Houston!
For thrill-seekers, there are surfing lessons for any age. Even children can ride the waves! If that's not enough, the historic Pleasure Pier holds a number of rides! Since it is located right over the beach the lights from the entertainment bring a beautiful scene at dusk making this one of the prettiest beaches in Texas.
Walking along Galveston's sandy beach isn't the only stroll you can take! You can walk the seawall which provides you a spectacular view of the gulf and of the restaurants that are close by. It features everything from small businesses to big chains! Your pallet will not be disappointed with the options.
If you are craving some shopping or memorabilia there are gift shops with everything from seashell wind chimes to mermaid snow globes. With a place to sit above the beach, you can let the ocean's song lull you into a relaxing trance.
History buffs can also enjoy Galveston Beach as the history will inspire, shock, and may even be considered spooky! Ghost tours, Manor tours, and historical land markers are scattered across the island and seawall.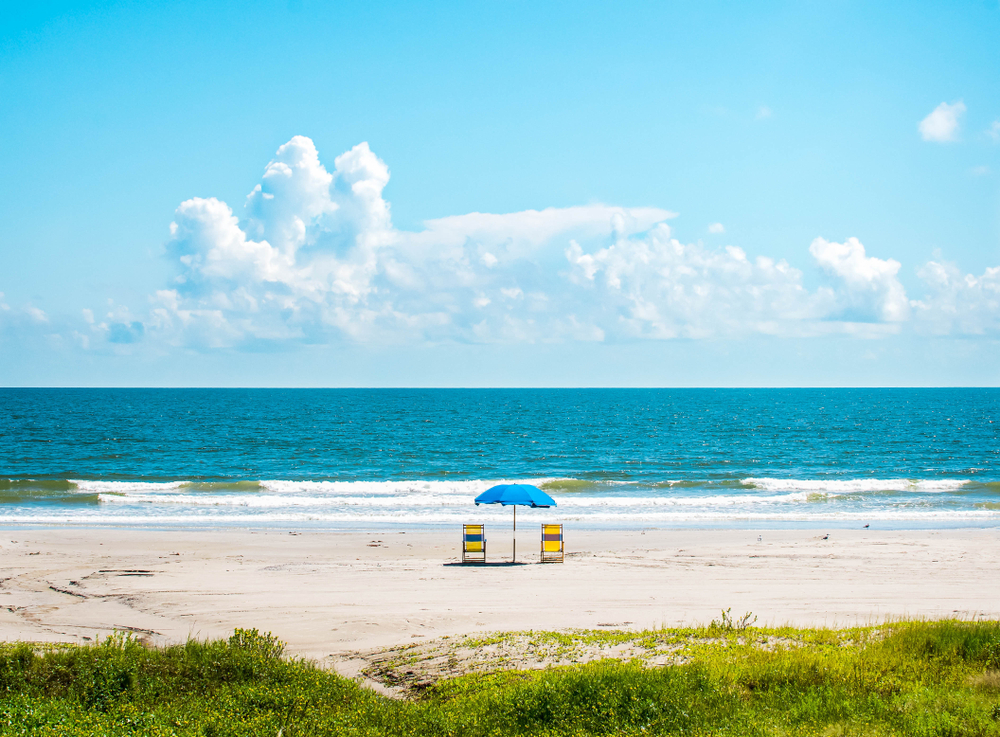 Jamaica Beach
The hunt is over for beaches in Texas with clear water. Jamaica Beach has made its mark for having clear water and being a more secluded location.
Once you have parked the white sands await your umbrella and beach towel. This beach is just far enough away from Galveston's main beaches to allow a quiet and relaxing stay. You should also check out the vacation rentals that sit just feet away from the sea!
The beach provides the ideal space for wade fishing, flying kites, or building sandcastles with the kids! You can even get a frozen treat from the ice cream trucks that may swing by on your visit.
Surfside Beach
Want to be out on the water? Surfside beach brings fun to you! As one of the best beaches in Texas, it offers an arrangement of activities.
There are boat and kayak rentals to get you out on the water in style. If you're lucky you'll be able to spot a few birds to check off on your birdwatching list. It's not only pelicans and seagulls that abound the area but also snow geese, cranes, spoonbills, and other interesting sea birds.
Don't miss out on the charters. Offshore charters will allow you to experience the fishing in a whole new way! Whether you're a novice or vetted fisherman the charters at Surfside Beach will be an experience you'll never forget. With the boat being away from the gulf beaches you're more likely to find sharks, dolphins, red snappers, or even kingfish which is dependant on the season.
If you're a bit of a romantic you can take advantage of horseback riding on the beach. At Surfside Beach, dreams do come true! There's arguably no better way to take in the prettiest beaches in Texas than on a horse.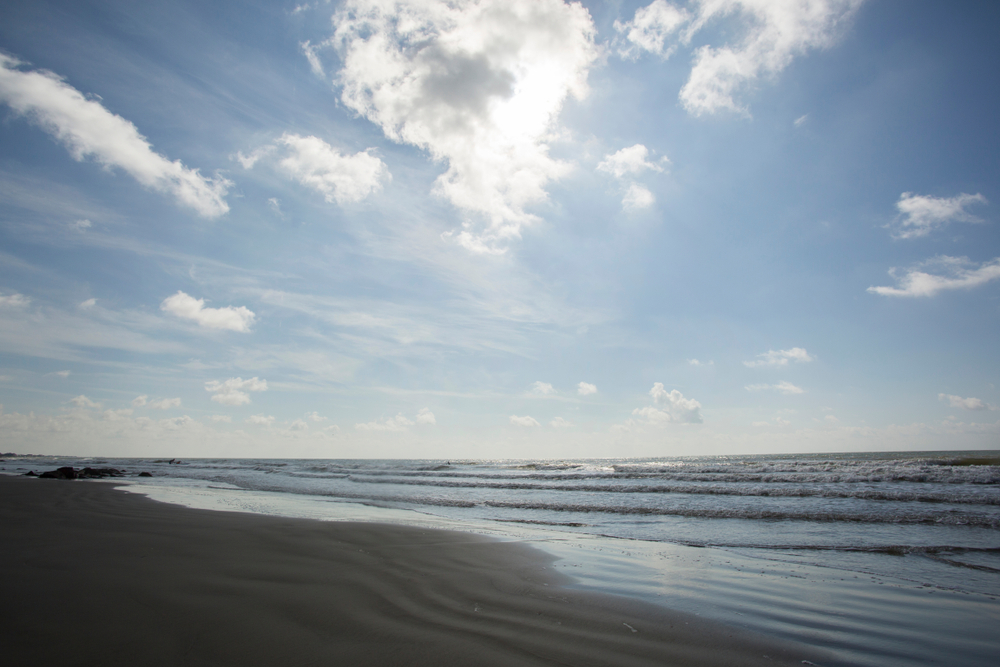 Stewart Beach
Sit back and enjoy the stunning view of the gulf while digging your toes in the sands of Stewart Beach. This could possibly be one of the top beaches in Texas for unwinding. There is a cozy chair and umbrella waiting for you to rent them on Stewart Beach.
Peace of mind comes with each of the trained lifeguards on duty. You will have easy access to showers and bathrooms as well! If you get hungry or forgot your sunscreen there is a gift shop and concessions nearby. With everything within reach, you'll likely doze into a restful state before the sun even sets!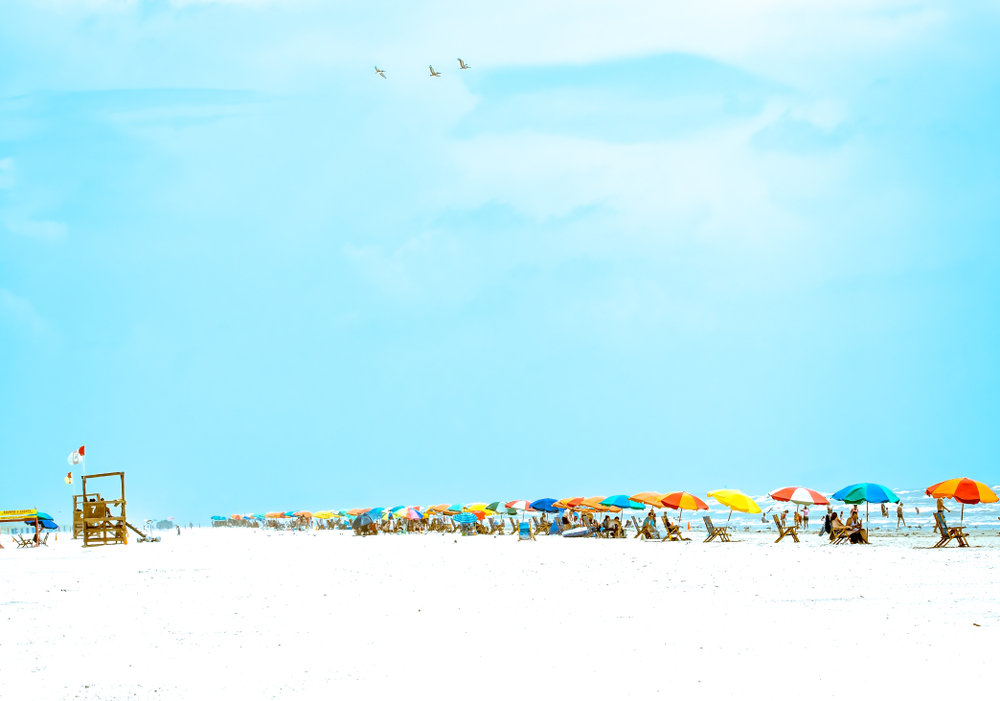 Matagorda Beach
When you plan a trip to the beach it doesn't have to be all mellow. You read that right! Matagorda Beach can offer an alternative to your usual beach-going routine (don't worry, you can still relax too!).
RVs are welcome to park along the sands overlooking the beach. Bring the grill and enjoy dinner with the stunning view of the ocean. This is another fabulous spot for fishers of all levels.
Matagorda Beach has Beach Cleanups that are sponsored by local establishments. Keeping the beach, ocean, and home of wildlife clean will give you a sense of fulfillment. After you are done, you can unwind with a well-earned meal at any of the local seafood restaurants!
Kayaking and trails become good friends at this gulf coast beach Texas holds. Whether you want a guided tour or a solo adventure, the journey is sure to be a blast in the wetlands and coast!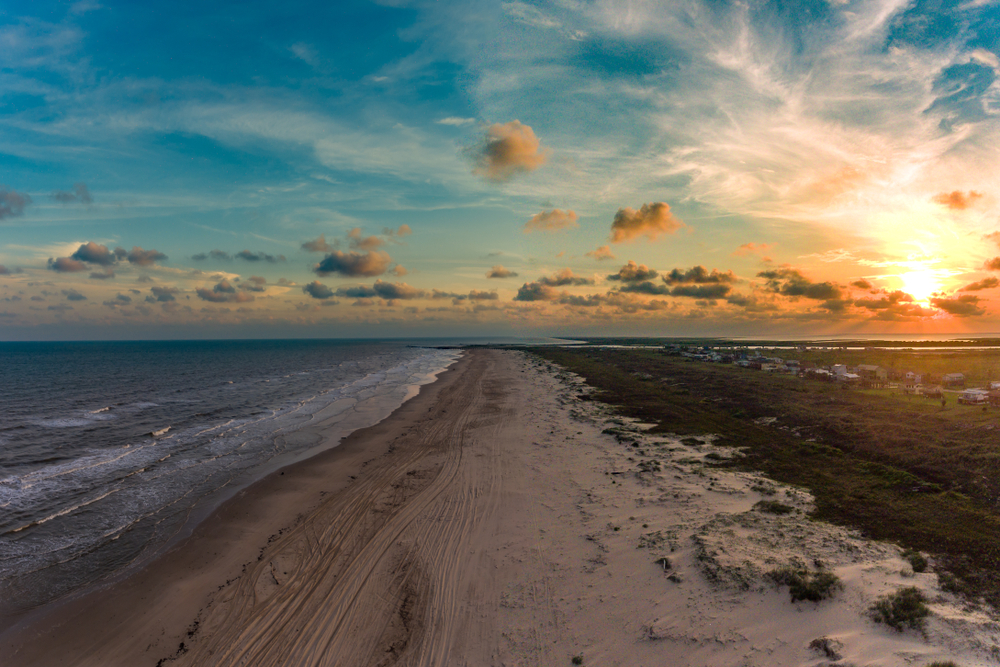 Magnolia Beach
Texas beaches are the ultimate sunbathing spots. So for a more laid-back beach day, Magnolia has you covered. It is fully equipped with picnic tables and public grills so you won't even have to put on shoes to eat!
Magnolia Beach is an RV-friendly spot that will allow bringing your furry family! You'll be able to soak in the sun while playing frisbee with your pets. There are public bathrooms and showers to make you feel at home no matter your camping style.
Malaquite Beach
Tranquil is the only way to describe Malaquite Beach. This beach has clear water, white sands, and cool waters of the Texas gulf. There are no vehicles permitted on the beach so it is a family-friendly place to play frisbee, build sandcastles, and barbeque. Be sure to bring your own barbeque pit if you plan to cook!
The never-ending horizon provides an alluring backdrop for pictures. Having a stress-free and gorgeous day is all possible on this quiet stretch of land and sea.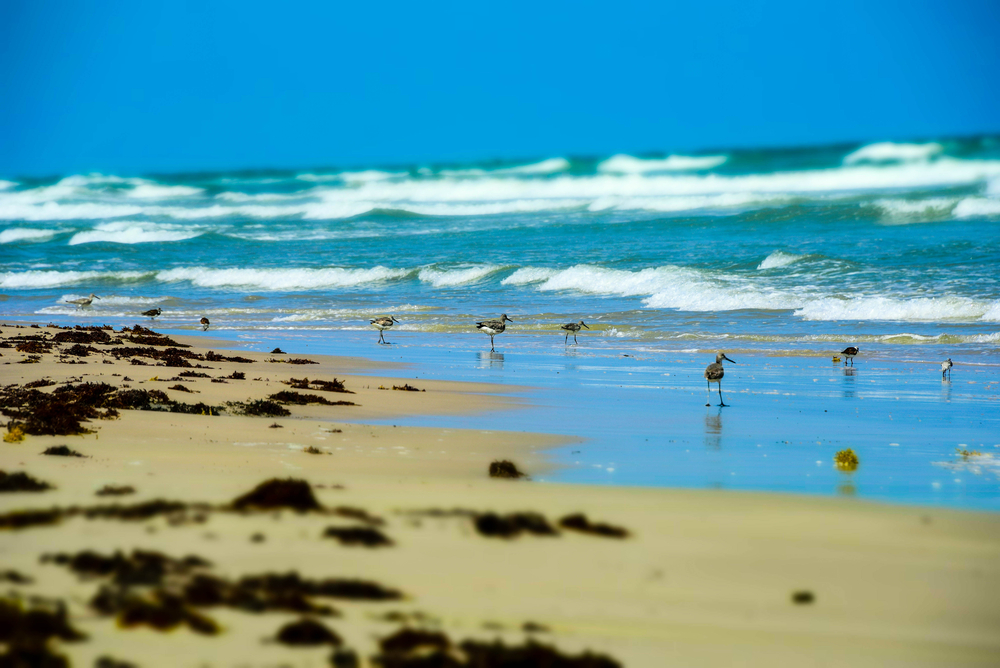 Rockport Beach
If you are looking to tie the knot on one of the prettiest beaches in Texas then Rockport should be your rendezvous! This gorgeous beach holds some of the whites sands on the Texas coast providing the ultimate photo opportunities.
Along the shore, there are also playgrounds for when building sandcastles isn't cool anymore. Children can frolic and play while you are still able to catch some rays! There are also charming thatch umbrellas scattered along the beach to provide shade when the Texas sunbeams a little too brightly.
Rockport Beach will have events on its festival grounds year-round. With so much to do, there won't be a dull moment on your trip!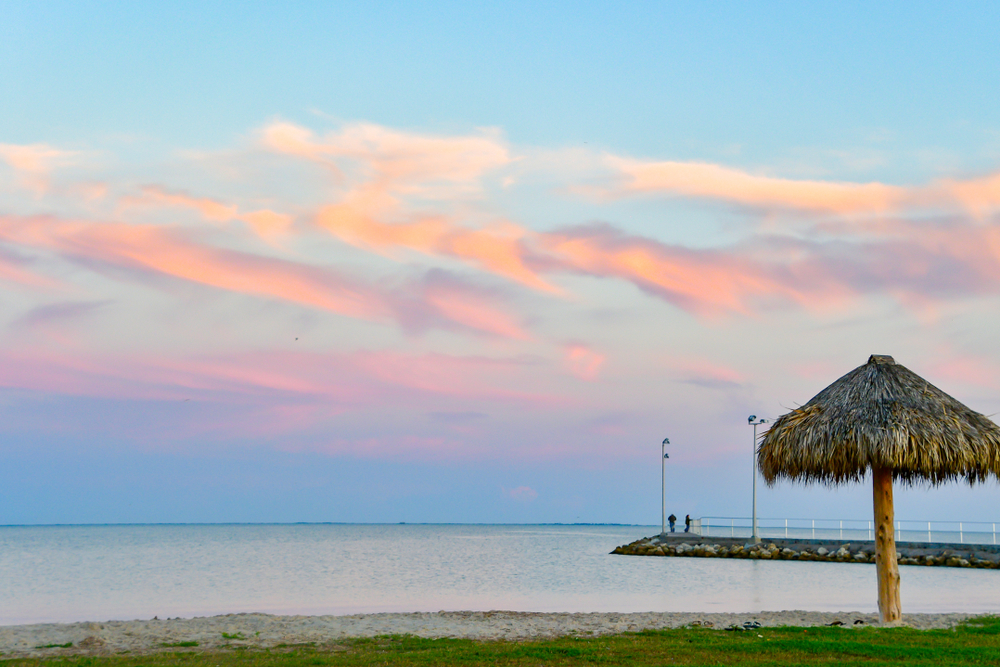 Port Aransas Beach
An 18 mile stretch of beach and home to many exciting activities in Port Aransas. You're likely to find the right pace for any age group that takes this trip! It is also home to one of the best beach towns in Texas!
Several events happen throughout each month. There's live music which includes anything from live music, nature walks, to beach yoga. It's no wonder that Port Aransas is one of the best beaches in Texas.
For more fun in the sun, there are jet ski rentals, paddleboarding, kiteboarding lessons, and even parasailing. With so many options you'll be happy you chose this beach for one of your next trips!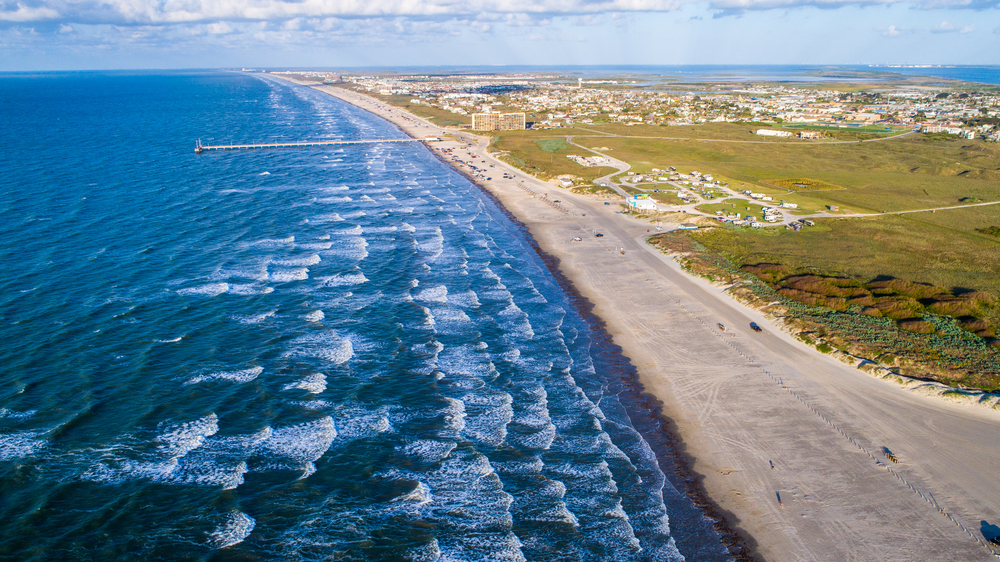 San Jose Island Beach
To get to the swoon-worthy beaches of San Jose Island you will ride a ferry from Port Aransas. Keep an eye out for dolphins that may pop up around the boat!
Land ho! Once you arrive you'll likely be one of very few around! This island is more secluded allowing for a more private escape. Taking a metal detector will allow for a delightful treasure hunt or if you collect shells there are plenty to choose from on one of the prettiest beaches in Texas.
Corpus Christi Beach
If you want your trip to be a splash then enjoying any of the beaches Corpus Christi has to offer should be on your checklist! Here you will find the finest views for a beach picnic or hanging out at any of the beach bars scattered along the strand.
Do you feel like you could up your sandcastle game? Take a sand sculpting class! This is a great activity for any age. For a more extreme sporting lesson try out windsurfing on the clear waters in the Texas gulf.
For you or your fellow beachgoers who want to enjoy the beach but find it more difficult due to wheelchair restrictions there are several places to rent a floating wheelchair! Accessibility at its finest.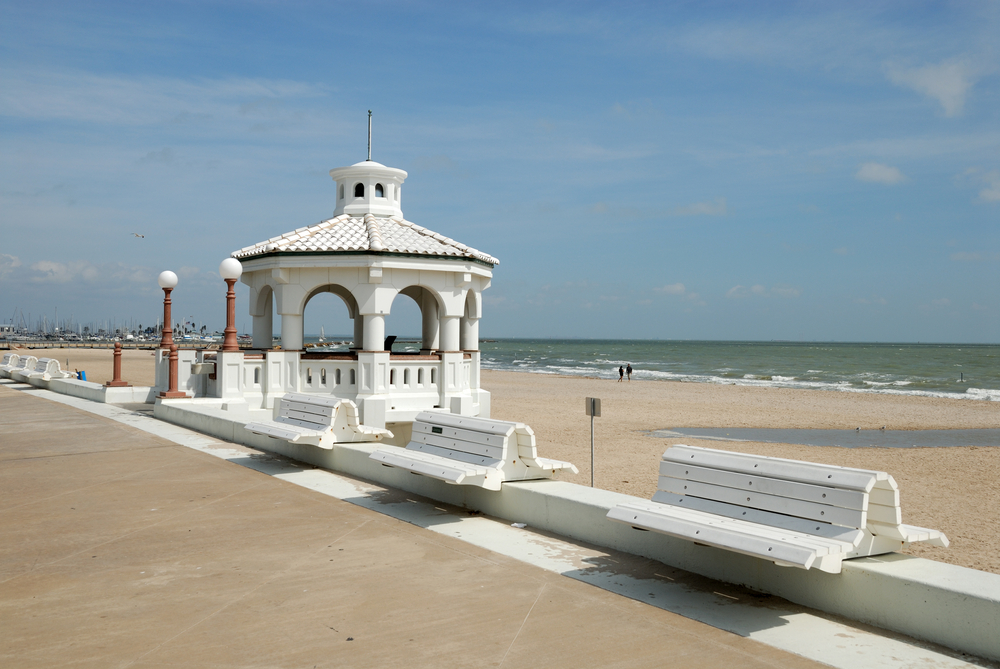 North Beach
Taking in the view of beaches in Texas is best done on a Ferris wheel on North Beach! Located in Corpus Christi this 1.5-mile beach offers places to enjoy wade fishing, sunbathing and history!
Visit the USS Lexington Museum which covers the history of this massive ship. You can also enjoy an escape room and camping aboard this relic!
With hotels and restaurants within walking distance of the beach, this is a one-stop-shop for a laid-back excursion.
South Padre Island Beach
Having a great time onshore or out in the sea is made easy at South Padre Island. With more enjoyable rentals and attractions, South Padre Island is one of the best beaches in Texas! Not to be confused with Padre Island National Seashore which is one of the Best National Parks In Texas.
Shout "Ahoy!" as you climb aboard a small cruise for a Dolphin Watch tour that will surely be a treasure! As one of the prettiest beaches in Texas with clear water where you can dive deep with snorkeling lessons along the coast.
Once you're done with the sand in your toes take a bike ride along the shoreline using one of the many bike rentals. You can also visit Beach Park at Isla Blanca which sits just a stroll away from the beach! Here your inner child (or actual child) can play at any of the waterpark's attractions including waterslides, ziplines, and wading pools.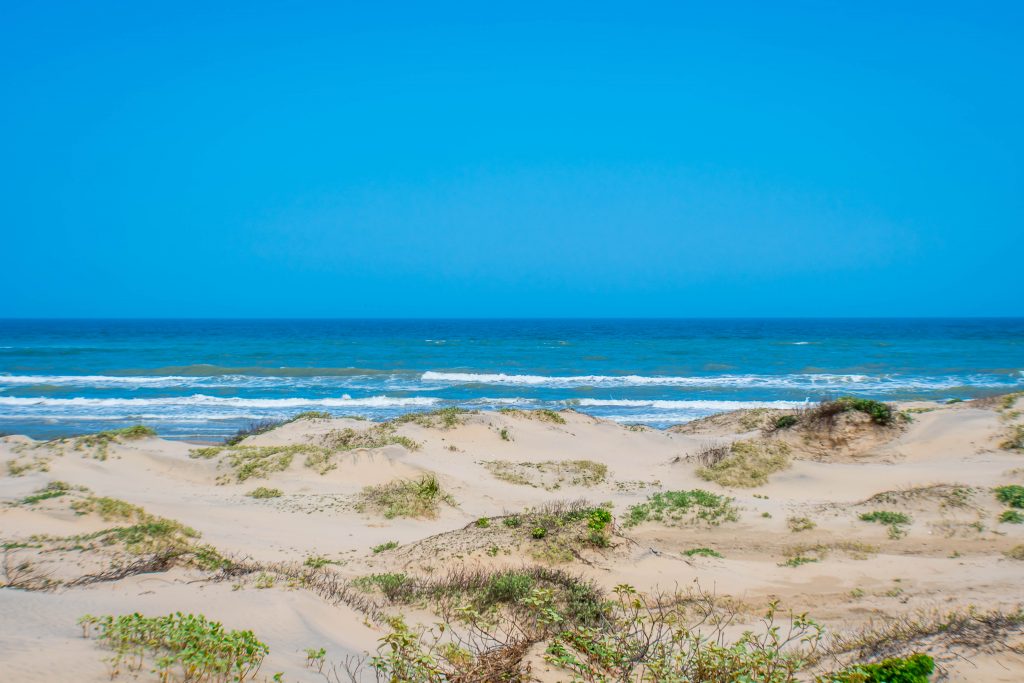 Volente Beach
Nestled in a resort, Volente Beach holds white sands that overlook Lake Travis. As one of the only lakes with private beaches in Texas, Volente has much to offer!
You can stay in any of the quaint bungalows or get a day pass to enjoy the waterpark or volleyball court. There are even screenings of the movie Jaws with your seat being right on an inner tube in a pool. Move aside lazy river!
Volente Beach offers protected swim areas that net off sections of Lake Travis. You'll have a lovely view of the lake and the boats coasting along. The pools in the resort offer an alternative to the lake and the waterpark is a delightful stomping ground for children of all ages.