If you're looking for the best things to do in Conroe, Texas, we have the perfect list for you! This city may be located only 40 miles outside of bustling Houston, but it hasn't lost its Texas charm so there are plenty of country things to do in Conroe.
The city is rich in history, so if you like walking downtown and stumbling across a country street performer, then Conroe is for you! If you want to visit the birth city of the Lone Star Flag, then Conroe is for you! And if you want to slow life down a little bit and enjoy the simpler things (like picking and eating your own fresh blueberries), then Conroe is for you!
There's the perfect blend of city and nature in Conroe, Texas and it has two major forests within its city limits. Just another reason why it's a great weekend getaway in Texas. Throughout the year there are various seasonal activities, so whether you're looking to hike in a field of Texas bluebonnets, visit the local county fair, or explore historic downtown, there is no shortage of fun things to do in Conroe.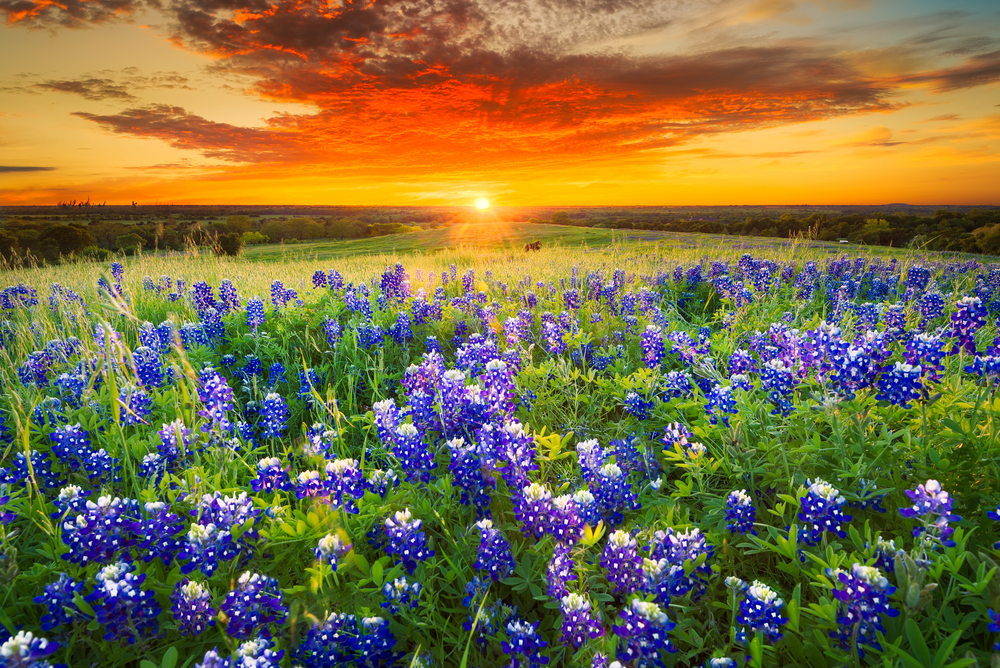 12 Best Things To Do In Conroe Texas
The Lone Star Monument & Flag Park
If you want to learn about Texas history in a visual way, you'll want to stop by the Lone Star Monument & Flag Park. The 13 flags that fly in the plaza represent each of those that were flown during Texas's quest for independence. Local artist, Craig Campobella's bronze sculpture stands in the center of the plaza and shows a soldier of the Texas Revolution. A bust of Dr. Charles B. Stewart is also on display at the Park and is especially relevant since he designed the well-known Lone Star Flag that currently represents the state of Texas.
The Lone Star Monument & Flag Park is open from dawn to 11:00 pm and is free to the public (which is another reason why it's one of the fun things to do in Conroe, Texas).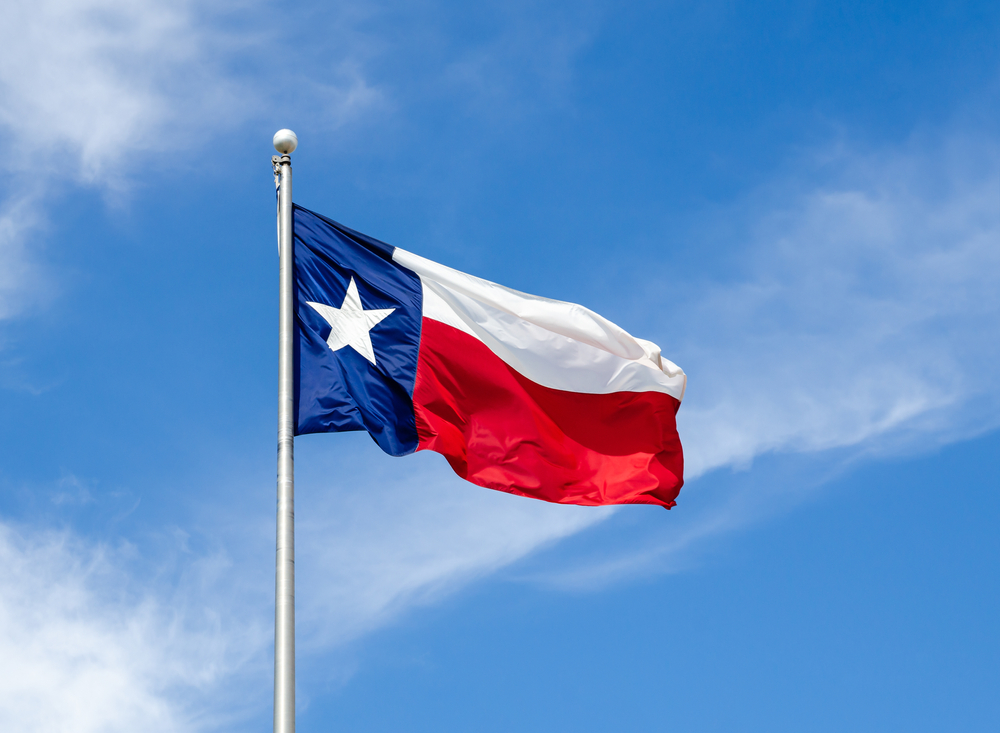 Historic Downtown Conroe
Both oil and timber played major and exciting roles in the development and success of Conroe, so exploring their historic downtown needs to be on your list of things to do in Conroe. Whether you're antique hunting or looking for a favorite local eatery, you can find the perfect blend of history and modern-day downtown.
As you're strolling the streets, it's not uncommon to come across live street musicians performing for shoppers as they go about their day. Downtown Conroe also has several festivals throughout the year that you won't want to miss, so be sure to check their city calendar to see if an event like Conroe Market Days or Chalk Up Conroe is on the schedule.
The best part about Historic Downtown Conroe is that you can easily spend hours exploring the shops, stopping for lunch, popping into one of the art galleries located downtown, and then spending the evening at a live music or theater performance.
W. Goodrich Jones State Forest
As one of the largest working urban forests in the nation, W. Goodrich Jones State Forest serves as a great educational tool and is often used by Texas A&M research and college courses. It's also a popular field trip destination for grade schools since it's been used to test and teach forest management and genetics. It's also a great location to learn about how to incorporate nature into your home landscaping with a native plant nursery and wildscape and pollinator demonstrations.
The forest's namesake, William Goodrich Jones, was a man who moved to Texas and noticed that there weren't any trees in the city of Temple, Texas. He decided to change this and started caring for pecan seedlings that he housed in a tin can on the window sill of his hotel room. This led to tree plantings in the city where eventually a state Arbor Day was created.
The forest is open to the public year-round during daylight hours. If you are wanting to visit in a large group, you will want to call and make a reservation so a guide can give you an educational experience.
Downtown Art Bench Tour
Throughout Downtown Conroe, you can find 13 art benches each with a unique and beautiful painting on it. Given the slogan "Art you can sit on, and history you can reflect on" all of the benches are fully functional, meaning you might see locals and visitors taking a rest on them. Be sure to find your favorite and take a picture sitting on it!
All of the benches on the tour were created by local artists and represent important moments in Conroe's history. You'll find a bench for the oil industry, the Lone Star Flag, the Crighton Theatre, and more! Downloadable maps of the Downtown Art Bench Tour are available online, so as you're exploring Downtown Conroe, be sure to keep an eye out for each of these beautiful art installments.
Sam Houston National Forest
One of the more outdoorsy things to do in Lake Conroe is to hike in Sam Houston National Forest. There are only four National Forests in the entire state of Texas, so you really want to visit this one while you're in Conroe! It's just as fun to explore as one of the National Parks in Texas!
The most popular hiking trail in Sam Houston National Forest is the Lone Star Hiking Trail. While the full trail runs over 120 miles long, it's broken down into three sections, one of which is the Lake Conroe section. What's great about this trail is that you can hike year-round. Just remember to wear bright clothing if you're hiking during November and December (deer hunting season).
There are three dedicated campgrounds in the Forest, so if you want more time to explore the wilderness of Texas, be sure to make a reservation. One of the newer campgrounds is Cagle Recreation Area which is located right on Lake Conroe. It's a great spot for RV's and boaters since it's right next to a boat ramp and you can boat, fish, and picnic at your leisure. Cagle Recreation Area also has equestrian, hiking, and bike trails nearby.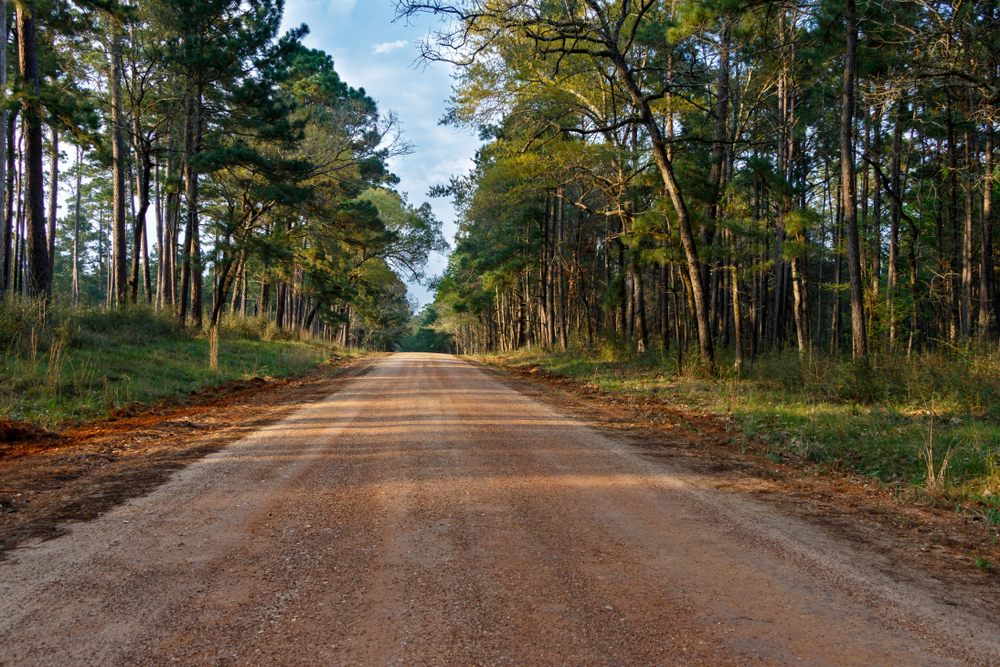 Southern Empress Cruises
One of the most memorable (and Instagram-worthy) Lake Conroe attractions are the Southern Empress Cruises. Whether you're looking for a romantic evening with your significant other or looking for a good time, these cruises will have you covered with an evening filled with food, fun, and dancing.
The Southern Empress boat is a paddle-wheeler that was built in a 1983 Mississippi shipyard. The boat was disassembled, made a road trip to Conroe, and then put back together and refurbished. You'll be floating on history while making memories of your own!
There are several options of cruises for you to choose from, but all of them include spectacular views of Lake Conroe. Tickets are required to reserve your seat and prices vary depending on the type of cruise you select.
Moorhead's Blueberry Farm
If you're visiting in the summer and are a fan of fresh fruit, one of the best things to do in Conroe, Texas is to stop by Moorhead's Blueberry Farm. This local farm doesn't use any chemicals or pesticides in growing their blueberries, so you know that not only are they delicious but they're also safe to eat.
At Moorhead's Blueberry Farm, you get to experience picking the blueberries straight from their 20-acre blueberry farm. Blueberries don't have thorns, so picking fresh blueberries is a great activity for visitors of all ages and abilities. The farm was created in the mid-1970s and now grows over 20 varieties of blueberries that ripen throughout June through July. This means you can come at any time during the blueberry season and pick the perfect blueberries!
The only fee at Moorhead's Blueberry Farm is paying by the pound for the blueberries you pick (no entrance, parking, or bucket fees). Current rates are $3.50 per pound. Keep in mind the Farm only accepts cash or check.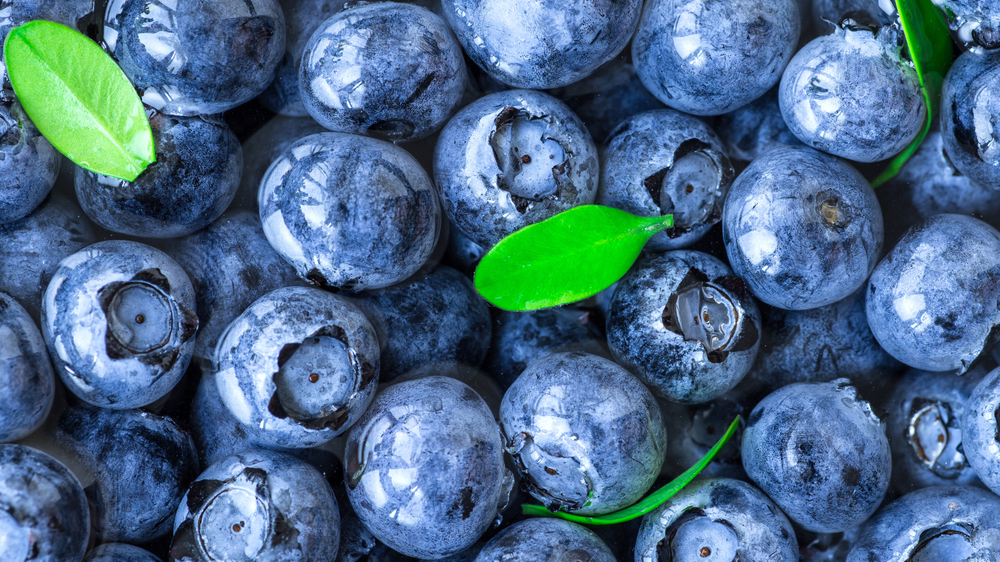 Lake Conroe Park
Lake Conroe is one of the big things to do in Conroe, especially on a hot Texas day or if you're visiting with family and friends. Boating is the obvious reason to visit Lake Conroe, but did you know that along with traditional boating, you can also rent a party boat, kayak, or canoe? Dinner cruises are also available if you want to enjoy the cool breeze on the lake in the evening. It is truly one of the best lakes in Texas!
If a whole day on the lake isn't for you, you can spend some time shoreside at Lake Conroe Park. The Park includes over 10 acres of playgrounds, barbecue essentials, and picnic sites (or a pavilion available for reservation). You can also spend some time at the Park's designated swimming or fishing areas or getting your sport mode on at the softball field and volleyball court.
Lake Conroe Park is open Tuesday – Sunday from 9:30 am – dusk and costs $5 per person to enter.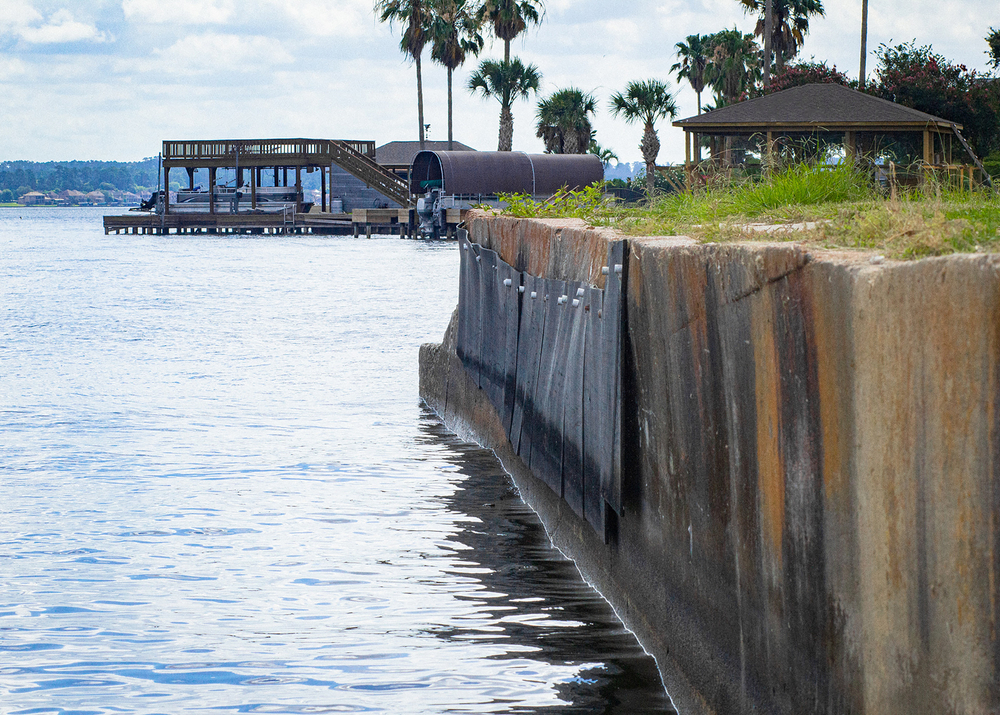 Crighton Theatre
While the Crighton Theatre is a popular venue for live theatre today, its history is filled with more drama and adventure than the shows that cross its stage. The Crighton Theatre was originally constructed in 1934 by the then-mayor and successful oilman, Harry M. Crighton. It had air conditioning which was rare in the 30s and made it extra popular in the summer (because Texas summers need to have air conditioning). It closed in the 60s after the rise in popularity of drive-in theaters and wide-screen movie theaters.
The Theatre was gifted to the county and after three years and over half a million dollars in renovations, it reopened to the public. The ability for the Crighton Theatre to house beautiful performances inspired the community to renovate all of downtown Conroe.
Live concerts, musicals, and other stage performances can be seen at the Crighton Theatre and adding tickets to your itinerary is a great way to end an evening in historic downtown Conroe.
VFW Hall
The American Veterans of Foreign Service (VFW) is an ongoing center of support and a voice for veterans and active military members and their families. Conroe has its own VFW Post for current and retired military members within the city. They're a big reason behind the patriotism you'll feel while visiting Conroe.
There's even a dedicated Bingo Hall that hosts Bingo games on Tuesday, Thursday, Friday, and Sunday. The Bingo Hall has a Snack Bar and a restaurant, the Urban Grille, so you can stay fueled for your big win!
Also located in Conroe is the Montgomery County Veterans Memorial Park and Educational Visitors Center. The former park was decommissioned in November and is being expanded. One of the most impactful portions of this Memorial Park is The Line, one of the largest Veteran Memorials in the Nation. People from all over the country can submit the name of a military family member or friend that served between 1775 to present day. This visual reminder along with the monument serves as a great tribute to the men and women that have served in the USA armed forces.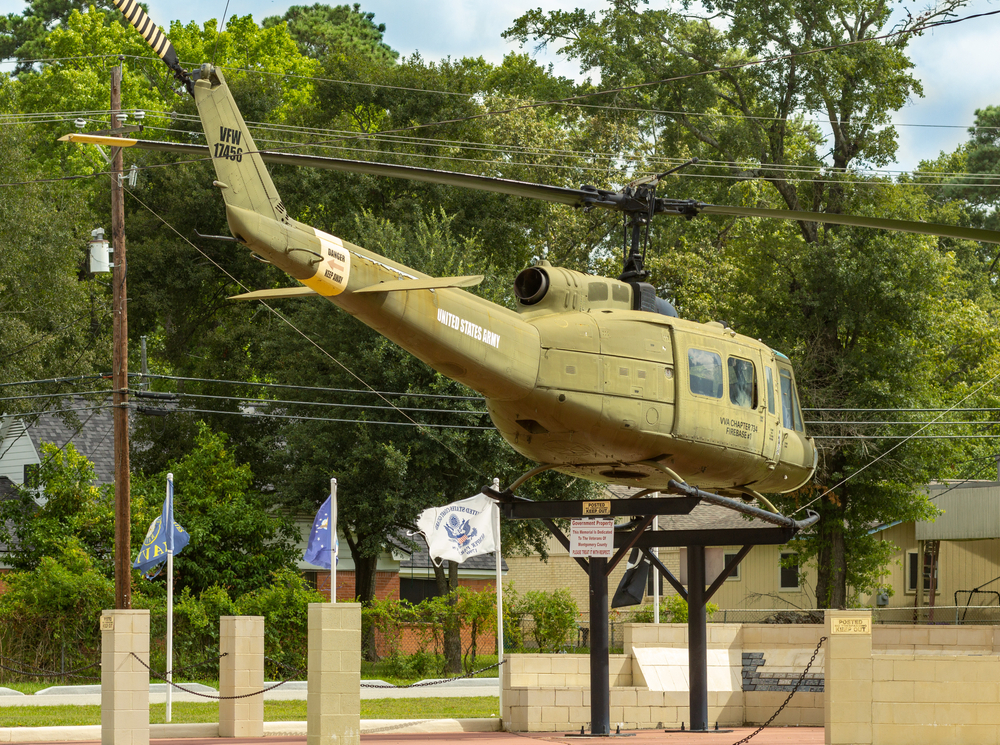 City Parks
Conroe is home to 26 parks and plazas and they are great Lake Conroe attractions for families with younger children. So if you're looking for a picnic area, playground, off-leash dog park, or skate park, Conroe has one for you to visit!
The most popular park in Conroe is Candy Cane Park, and no it's not holiday-themed. Instead, its 24 acres are home to the Heritage Museum of Montgomery County, ADA-compliant playgrounds, perfect picnic spots, and recreation and aquatic facilities. There are also tennis and basketball courts if your family wants to play a few games.
Almost all of the parks in the city include a play structure of some sort and a covered pavilion or picnic tables so you can spend a whole afternoon at the park. Shade is also an important feature of Conroe's parks because Texas summers are so hot, and many of the parks are built near the natural shade of forests and groves.
So if you want a relaxing unstructured day with your kids or friends, let them pick the park, and you can pack the picnic basket!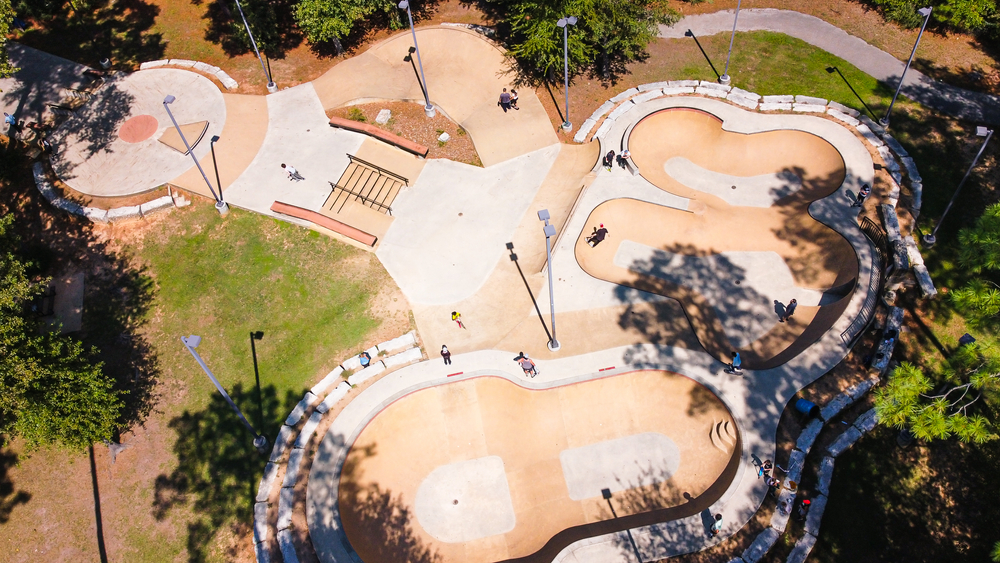 Montgomery County Fair
What started in 1957 has grown to become one of the must things to do in Conroe. The Montgomery County Fair is so much more than carnival games (although they have those too)! It's a rodeo, BBQ cook-off, concert, livestock auction, and more! The Montgomery County Fair is a great way to not only kick offspring as the fair is held annually in between March and April, but it's also a great way to support local farmers, ranchers from across the county.
Annually the Fair welcomes more than 50,000 visitors and 3,000 vendors/exhibitors. You don't have to choose between fair foods and carnival rides because you can get them both at the Montgomery County Fair!
If you check their calendar events, you can even participate in one of their scholarship-raising events like a youth rodeo, golf tournament, chili cook-off, or trail ride where participants are judged on things like wagon decoration and horsemanship.
Of course, a county fair isn't a fair without the traditional auctions. Both livestock and items like furniture, quilts, baked goods, and horticulture are auctioned off as part of a youth scholarship fundraiser. So if you want to trade the funnel cakes for a jar of homemade jam, you know that you're supporting a good cause (plus you get to take home a delicious piece of Conroe)!
The variety of things to do in Conroe is what makes this city worth the visit! It's often overshadowed by its neighboring city of Houston, but Conroe's ability to combine farming and fun, lake life and country life, and hiking and history make it a must-visit. So, the next time you are looking for a quiet weekend getaway, or a fun way to escape the Houston hustle and bustle, there are many things to do in Conroe that will ensure you have a memorable time.