Are you looking for some beaches near Houston to chill with your friends or family? Well, we have prepared a list of the best beaches around Houston that you can visit within a 2-hour drive! Yes, you heard us right. So, get ready for some beach fun and make the most of your weekends.
Located close to the Gulf of Mexico, Houston experiences a sunny, pleasant climate for most of the year. This is why the beaches near Houston are perfect for relaxing while the water is sufficiently warm for swimming and indulging in other water activities.
From popular touristy beaches to quiet and isolated coves, you have a lot of beach options available close to Houston. So, once you are done exploring the museums, renowned restaurants, and famous attractions in Houston, you can head over to one of these amazing Houston beaches to sit back and enjoy the views.
Take a look at these amazing beaches near Houston that you can explore. You don't have to visit them all, we assure you that you are going to have a great time regardless of which one you choose to visit.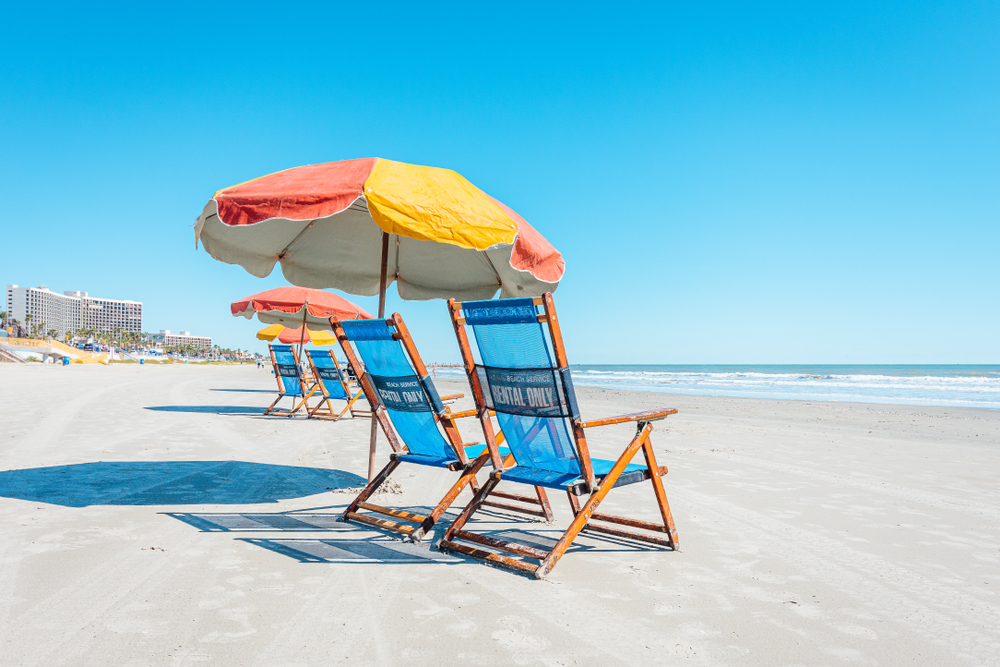 10 Best Beaches Near Houston You Must See
Galveston Island State Park
Galveston Island State Park is one of the top rustic beaches near Houston and is perfect for nature lovers. It has also been voted as Texas' best beach picnicking spot and is popular among families and is one of the cutest beach towns in Texas!
With over 2,000 acres of land, this park consists of not only beaches but also wetlands, ponds, dunes, and estuaries. There are several nature trails available in the park for bird watching and several fishing spots to enjoy. Bird-watchers can expect to encounter Mexican Eagles, Blue Herons, Pelicans, and many migrating birds in this beach park.
Other activities to indulge in here are biking, kayaking, hiking, and surfing. The park doesn't offer kayaks or canoes on rent but visitors can bring their own equipment.
There are public campgrounds and cabins available on the beach and the bayside for camping here. This is a great place to stop if you are taking a weekend trip from Houston!
If you love the outdoors and camping, then this is one of the best beach vacations near Houston and one of the best things to do in Texas!
Surfside Beach
If you are looking to visit beautiful white sand beaches near Houston, then you are going to love Surfside Beach. This is the ultimate beach on the Gulf Coast and is perfect for those who are looking for some peace and solitude.
This laidback beach is wider and deeper than most other Houston beaches, making it great for lazing on the beach and surfing. Apart from the unspoiled shoreline, you will also find rivers, coastal marshes, and bays to explore here. This is the perfect destination for outdoor and nature photography lovers.
For those who are new to surfing, Surfside Beach is the perfect beach to practice as the waves are low and consistent. Although the beach can be a little crowded during the weekends and the holidays, the surrounding town of nearly 600 residents is a great escape.
There are not a lot of amenities or facilities available on this beach but there are a few perks.
This is one of the best beaches near Houston for camping. For a fee, you can park your car or drive on the beach, enjoy bonfires, play with your pets, and camp for several days around the area.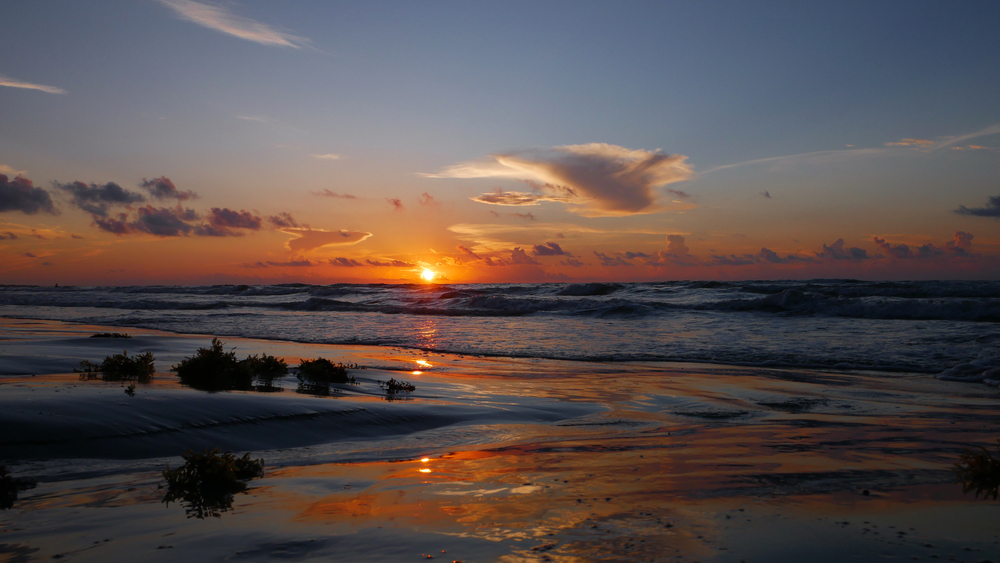 East Beach
East Beach is one of the best beaches near Houston that is located at the eastern end of Galveston Island. This is the biggest beach in Texas with a lively ambiance and is the perfect beach for party-goers.
This is also the only beach in Galveston where alcohol is permitted. The beach features a pavilion, a boardwalk, and an entertainment stage. This is why it is perfect to host festivals, live shows, and other entertainment events.
Also, do you love making sandcastles? If yes, then you can attend the annual sandcastle competition that is held here every summer. Thousands of tourists head to the beach to watch brilliant artists make the most elaborate sandcastles and you can join them too.
That's not all. East Beach is also one of the best Houston beaches for bringing your pets, making this the perfect family beach. Just make sure that you clean up after your pet and keep them on a leash when you visit.
There are lots of local vendors that sell delicious food and drinks here too. Plus, you can rent jet skis, umbrellas, parasails, and all sorts of equipment here for a fun beach day. Access to the beach is free but you need to pay a parking fee of 8 USD.
If you are looking for a fun day out with lots of adventure activities and entertainment, then East Beach is one of the top beaches around Houston to explore!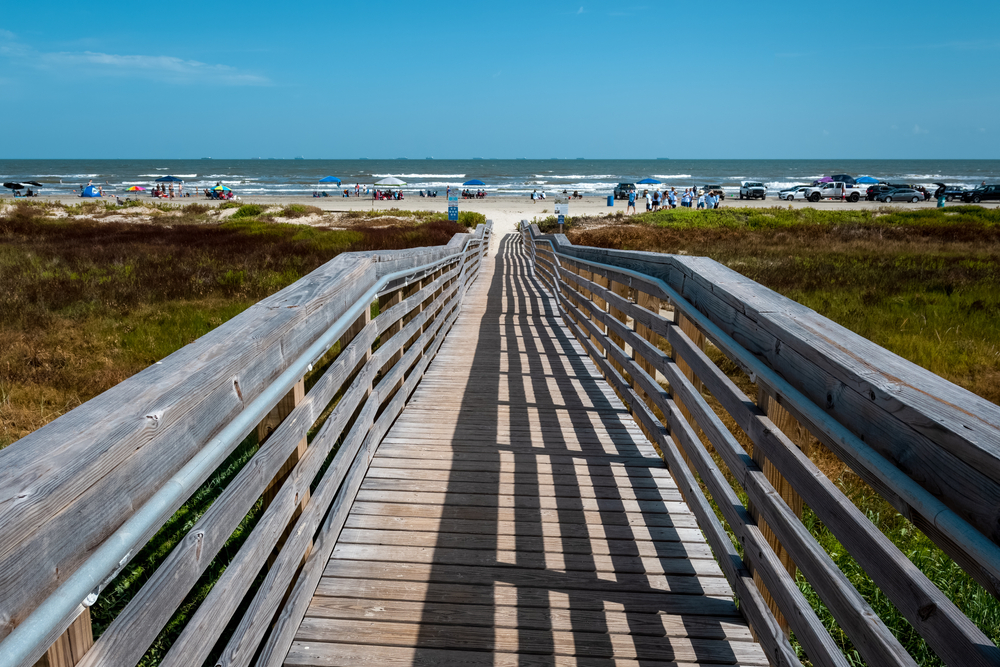 Stewart Beach
One of the top beaches near Houston for families, Stewart Beach is located near the famous Seawall Boulevard on Galveston Island.
The beach features many amenities such as showers, chairs and umbrella rentals, restrooms, gift shops, and concession stands. Since this is a family-friendly beach, it is alcohol-free and several family-friendly events are held on the beach throughout the year.
It is also close to several other Galveston attractions where you have games, restaurants, and regular events to try. You can also drive on the beach by paying a fee of 8 USD.
This is undoubtedly one of the nice beaches near Houston to spend time with your family and friends. You can spend a day enjoying the rides, relaxing on the beach, or swimming in the water here.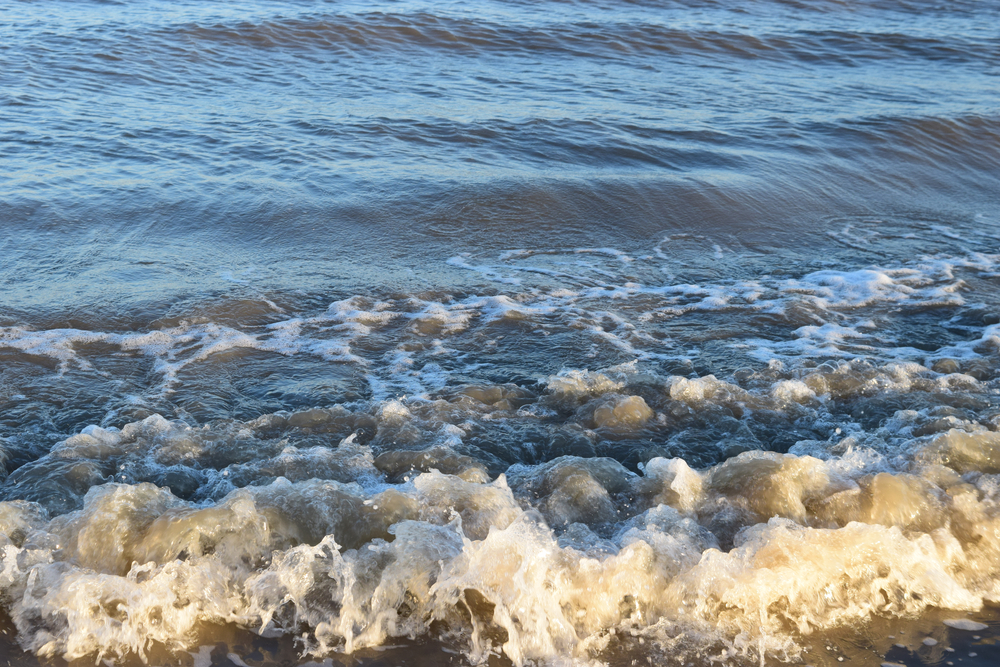 Sylvan Beach Park
This beach park is the closest beach to Houston at a 30-minute drive from the city.
One of the few white sand beaches near Houston, Sylvan Beach Park has white, fine sand that is not covered in seaweed. Moreover, the waves are small and calm here. As a result, it is perfect for families with children as swimming in the water is comparatively safe here.
Additionally, the 32-acre beach park includes many amenities for families to enjoy. There is an air-conditioned pavilion to attend events, a skate park, and a large playground where the kids can play. Plus, for an additional fee, you can catch fish from the long pier in the park.
After enjoying the beach and the activities, families can have lunch on the picnic tables and can even set up camps on the beach to spend an entire day here.
If you are looking for a fun family-friendly event to attend in summer, then visit Sylvan Beach Park. Attend the Annual Sylvan Beach Festival Crawfish Jam where the entire family can enjoy delicious food, make new friends, and enjoy the stunning beach views.
Lake Tejas
If you are looking for nice beaches near Houston for a visit, then head to Lake Tejas in Colmesneil, Texas. This spring-fed lake is great for family visits and you can swim in the lake from mid-May through Labor Day.
Visitors can enjoy several activities throughout the year at this lake including fishing, camping, kayaking, picnicking, and so on. The gorgeous landscape coupled with crystal clear water and great ambiance make this place perfect for a fun family day, school trips, camping vacations, and weekend retreats.
The swimming area has a sandy beach where one can play with sand or get tan. Rent a float or a tube to float away from the beach and revel in your private paradise.
Stay a night beside the lake by renting out one of the cabins, campsites, or camping RVs that can be found here. There are other amenities also to make your stay comfortable including showers, restrooms, parking, dining facility, and pavilions.
Basically, Lake Tejas is the perfect choice for a camping trip from Houston.
Sea Rim State Park
At the southeast end of Texas lies Sea Rim State Park which is a remote and distinct beach park. With 5.2 miles of shoreline and 4,000 acres of marshland, this beach park is one of the best beaches near Houston for a short vacation.
The park is teeming with wildlife making it a great spot for bird watching and fishing. Set up your tent in one of the campsites on the beach for a raw experience or rent a cabin for a comfortable stay.
This is a peaceful location for a weekend getaway and offers many fun activities for the visitors to do. Canoe or kayak on one of the several trails through the marsh, go beachcombing or stroll along one of the trails here to take in the park views.
Sea Rim State Park is a beautiful, untouched location that is great for getting away from the city and spend some time amidst the wildlife. Just be careful and follow the safety instructions at the park for a memorable day here.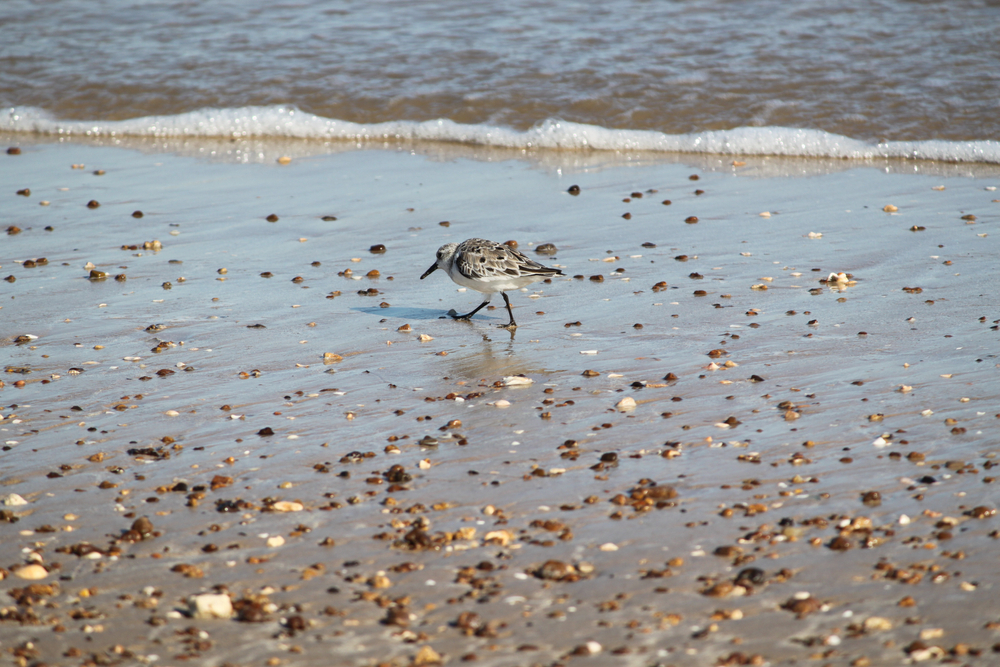 Rockport Beach
One of the cleanest beaches in Houston, Rockport Beach is a large public beach that faces Aransas Bay. Since this beach meets the environmental standards by the Clean Beaches Coalition, it has been termed as Texas' first Blue Waves Beach.
This is why pets and glass containers are not allowed on this beach and are a great place to lay down on the sand and feel it in your toes. The beach offers many facilities for the comfort of the visitors that includes public restrooms, picnic sites, and pavilions.
With scenic views, amazing facilities, and lots of fun activities, Rockport Beach is a great place for families. While you are here, don't forget to visit the nearby park and garden where you can eat your packed lunch and play games. Take a dip in the sea, make sandcastles, get tanned, or play beach volleyball, there is no shortage of things to do at Rockport Beach.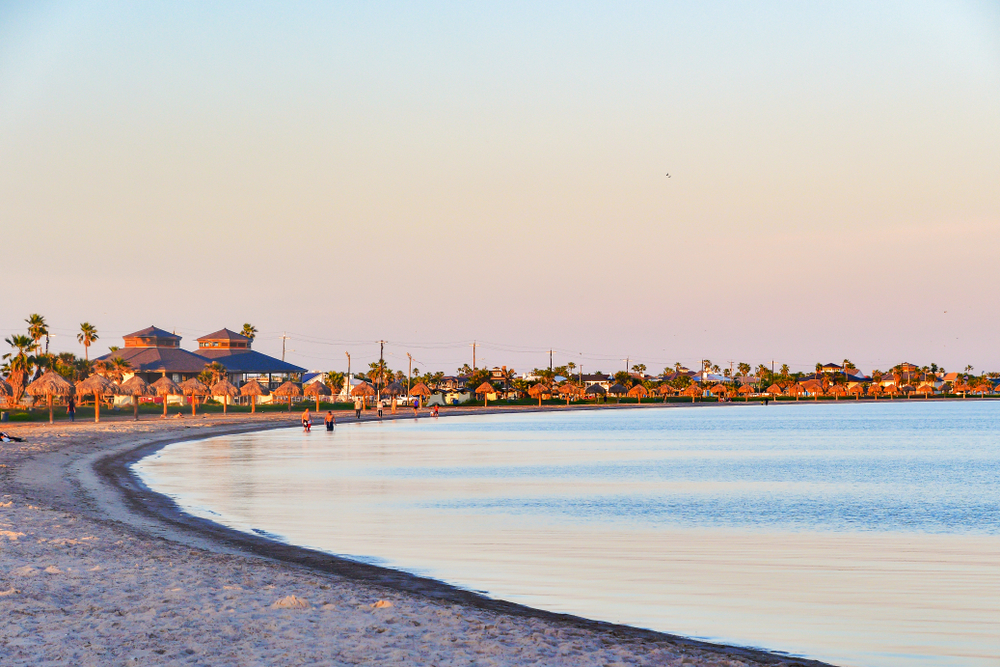 El Jardin Beach
Do you prefer offbeat and non-touristy beaches? If yes, then El Jardin is one of the best beaches near Houston for you.
This city-owned beach features soft and clean sand, a small parking lot, barbecue outlets, electrical outlets, and a green area with picnic tables. There is a limited parking facility here for which you will need to arrive early to grab a spot.
Since the beach is bay-facing, the water is shallow and waves are gentle, making it perfect for swimming with kids. You can also bring your dogs but be sure to keep them on a leash when you are here.
For a quick family outing, this is the closest beach to Houston. You can visit this beach, set up your tents and chairs, and enjoy a camping day here.
Jamaica Beach City Park
Jamaica Beach City Park is home to one of the coolest beaches in Houston that is an hour's drive from the city.
This beach park offers several amenities and hosts events for kids of different ages, making it a perfect spot for families and friends to spend the day together.
For kids, there is a playground and a basketball court to have some fun after they get tired of playing in the ocean and building sandcastles. Plus, you can use the public swimming pool in the park by buying a day pass or a seasonal pass. Once you are done playing around and feel hungry, head to the picnic area with your packed lunch and drinks.
You can enjoy a day in the sand, the nearby swimming pool, picnic area, or the pavilion. Jamaica Beach City Park has something for everyone and is one of the top beaches near Houston for a fun day outing.