Are you searching for the best beaches in San Antonio? Need a quick getaway? We've got you covered with this list of the best that Texas has to offer!
San Antonio is one of the largest cities in Texas! Known for its nightlife, parks, attractions, and entertainment, many flock to the city. It is also jam-packed with some of the best cuisine in the state. We can't forget about the coolest rentals for visitors.
Sometimes it is great to get away from the hustle and bustle of the city. San Antonio beaches offer guests the time to get away, refresh, and rejuvenate.
Can you smell the salt, sunscreen, and nature? Feel the warm sand between your toes?
Breathe a little deeper. Enjoy the views. You have arrived!
Here is our list of the best beaches in San Antonio!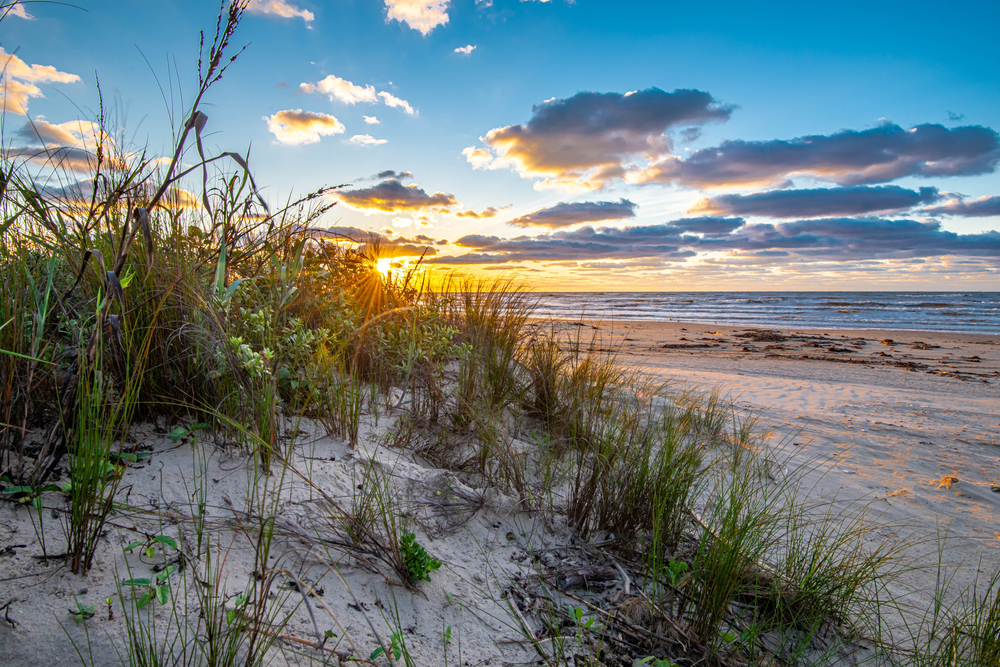 12 Best Beaches in San Antonio
Comal Park Beach
Comal Park Beach is one of the premier beaches near San Antonio. Only 55 minutes away from the city, Comal Park Beach is one of the amazing Canyon Lake beaches.
The beach offers several different opportunities for outdoor recreation. Guests have the chance to hike, camp, picnic, swim, sunbathe, go boating, and more!
Its operating hours are from 8 a.m. until sunset from April through September. Park facilities include a public restroom, children's playground, and boat ramp.
The beach is popular and well-maintained. Be sure to get there early if you want a good spot to relax. Don't forget your umbrellas and sunscreen!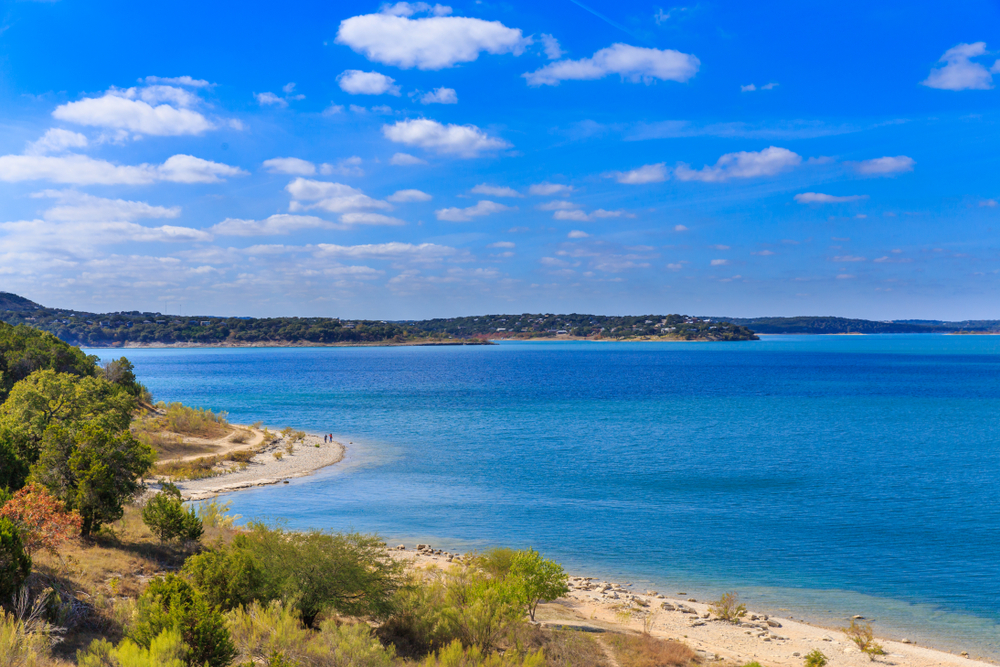 Corpus Christi
Corpus Christi is home to several sandy beaches near San Antonio. Take the two hour drive for the perfect day trip!
With over nine beaches available to guests, there is definitely something for everyone.
Visit Whitecap Beach if you plan to have a fun time with the family. It's great for swimming and building castles. And the water is the perfect shade of blue. You will feel like you are in the Caribbean!
Are you a surfer? Then the JP Luby/North Packery Beach is for you! It offers some of the best surfing on the gulf Coast.
If fishing is your passion, then you must check out South Packery Beach. Guests will enjoy the great jetty fishing the beach offers.
These are only a few of the ocean beaches near San Antonio that Corpus Christi has to offer. Visitors are sure to find a beach that fits all of their needs!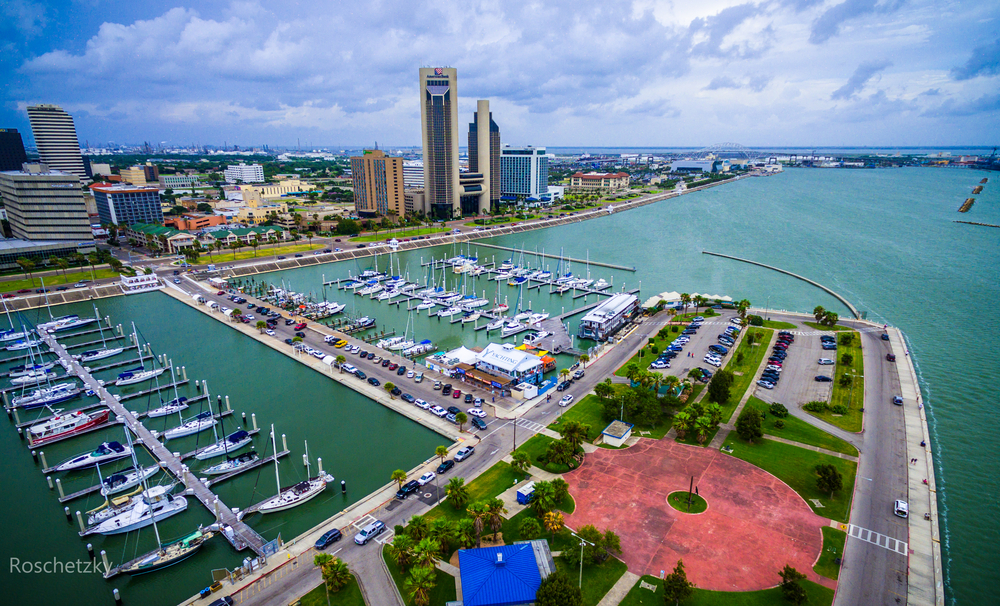 Guadalupe River State Park Beach
One of the best beaches in San Antonio for those that love adventure has got to be Guadalupe State Park Beach.
Offering over four miles of river frontage, guests can swim, fish, tube, and canoe. If you prefer being on the land, camping, hiking, biking, horse riding, fishing, and bird watching are also available to guests.
Camping is made easy! There are over 80 water and electric campsites and nine walk-in tent sites. The Texas Park Outfitters provides camping equipment rental and setup.
Love hiking? There are over 13 miles of hiking and biking trails for visitors to enjoy. Guests will enjoy the serene views of the river.
If you enjoy learning about nature, the park has a Discovery Center that has exhibits. They also provide magnifying glasses, microscopes, and binoculars for those that want to explore the area.
There is even a park store for gifts, firewood, ice, and convenience items that you may need for your trip. Only a 45 minute drive from San Antonio, this is a great option to escape the hustle and bustle of the city!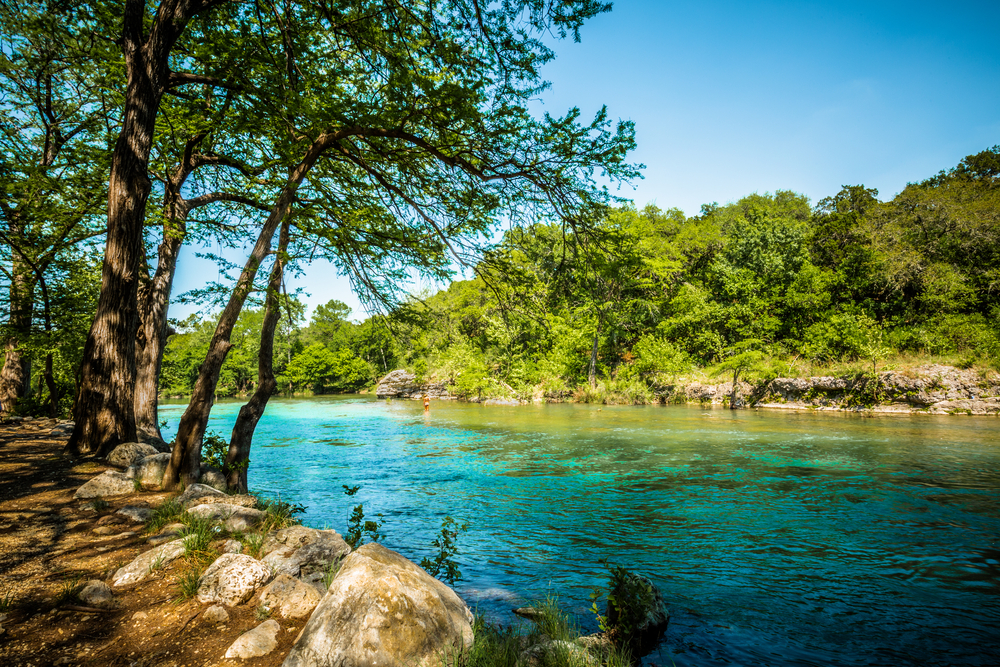 North Park Beach
North Park sits on top of a limestone bluff overlooking the beautiful, tranquil waters of Canyon Lake. It is one of the few beaches in San Antonio that is full of natural carsts, caves, and fossil imprints.
Guests can enjoy a full camping experience. Each site comes with a picnic table, standing grill, fire ring, and access to the lake.
Interested in scuba diving? North Park Beach is a popular spot for scuba divers who are learning or want tp improve their skills.
Hikers have the opportunity to trail across the dam and relish in the spectacular views.
Available facilities include a vault restroom, 2 water fountains, 20 tent only campsites, access to the lake, and a gate house.
Only and hour from the city, go and enjoy this charming park that offers some of the best sunset views on a lake!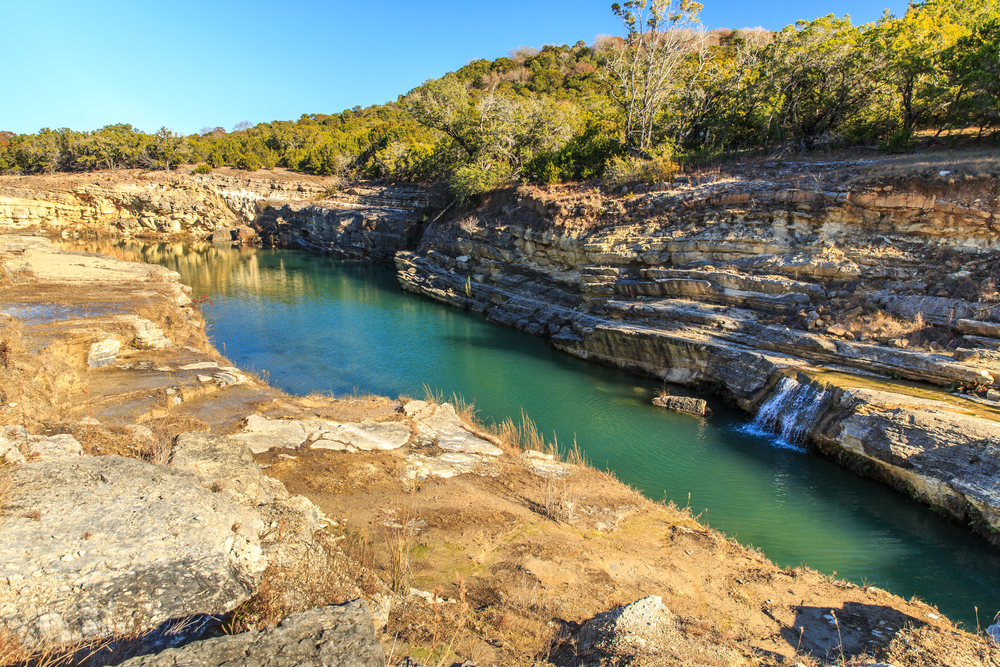 Mustang Island State Park
Mustang Island is another one of the beaches near San Antonio. Drive 2.5 hours and you'll be able to witness some of the most picturesque views of the Gulf.
The park covers over 3,954 acres and has a 5-mile beach front. Hang out on the beach, go fishing in the bay, and explore the barrier island park!
There are several activities for visitors to choose from: swimming, surfing, building a sand castle, kayaking, and bird watching are just a few!
Stay at one of the 48 water and electric campsites. Portable bathrooms are available along the miles of beach, and full restrooms and showers with hot water are near the water-electric campgrounds. The campsites often reach capacity. Be sure to make your reservation!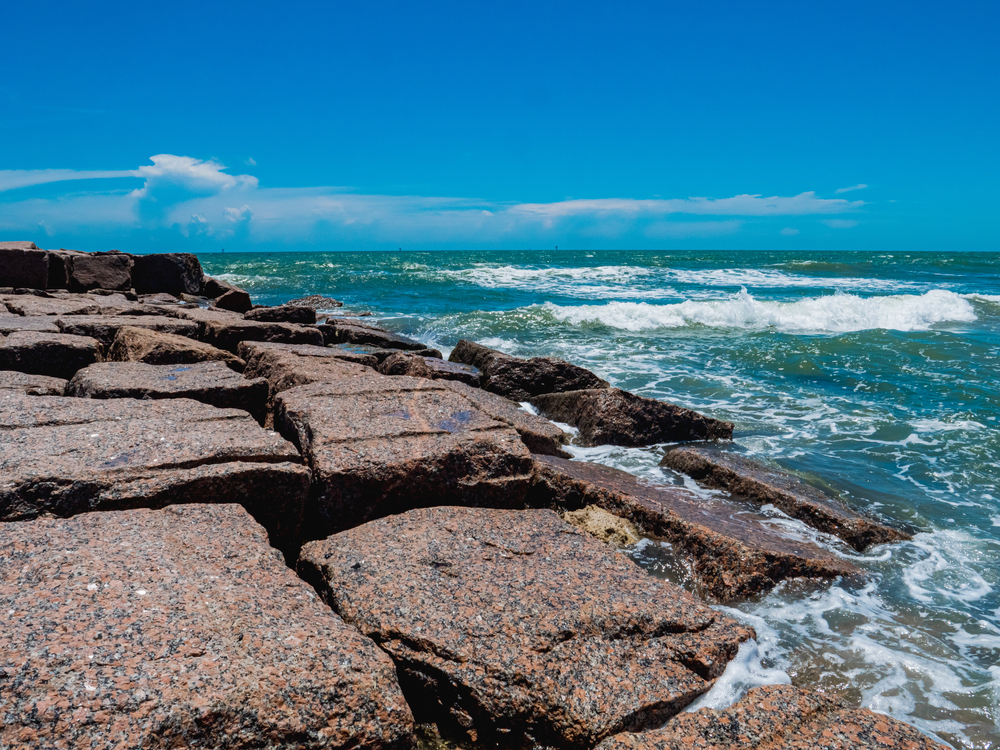 Rockport Texas Beach
Out of all the beaches in San Antonio, Rockport is the first Blue Wave Beach. The hours of operation are 6 a.m. to 11 p.m Sunday thru Thursday and 6 a.m. to 12 a.m. on Friday and Saturday.
Visitors have access to the Bayside Walking Path. There are two miles of walking paths for guests to enjoy.
Calling all festival lovers! The Festival Grounds are three acres of beautiful landscape located directly across from Little Bay. The Rockport Market Day is held monthly with numerous vendors that sell a variety of handmade items. Multiple festivals are held throughout the year. So be sure to check out what is going on when you visit!
Locals and visitors love the grand pavilions that can be rented out. If you are looking to host a party or special occasion, there are four pavilions that overlook the Gulf available for rent.
Only a 2.5 hour drive from San Antonio, Rockport Beach is a great option to get away for the weekend!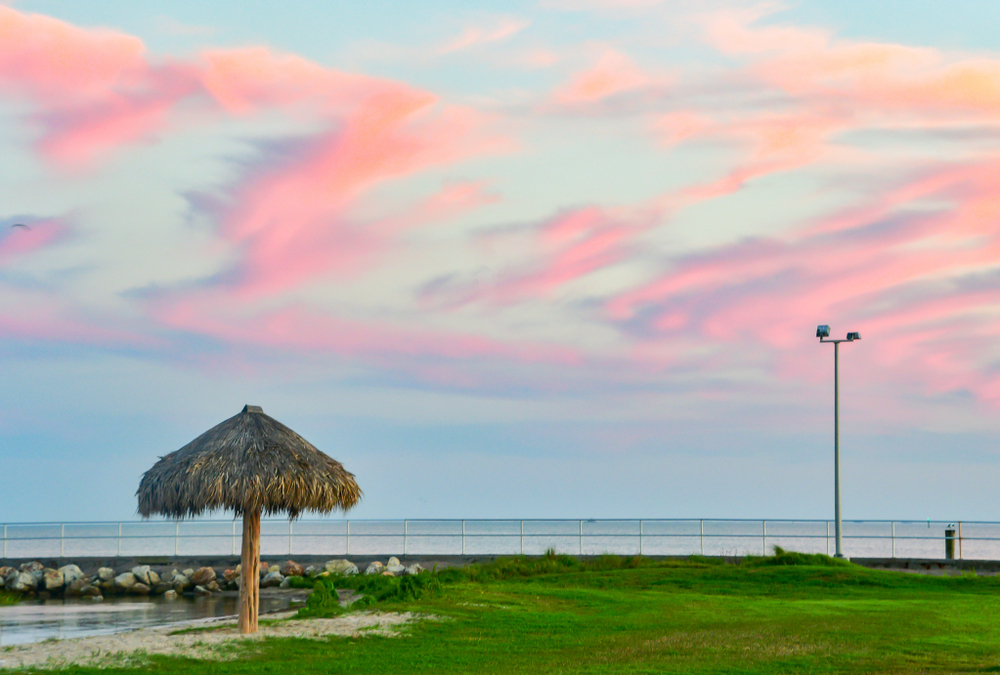 Canyon Park Beach
Canyon Park Beach is located on the northern shore of Canyon Lake and only an hour away San Antonio. It's the perfect getaway to enjoy and relax with nature.
Open from April through September, Canyon Park offers several activities. Guests have the option to swim, sunbathe, go biking, fish, and hike. Other activities include canoeing, kayaking, and paddle boarding
Camping is also available at Canyon Park which is located only one mile from the beach. There are picnic tables and fire pits on a first-come, first-serve basis. Porta-potties are available near the beach, but you will need to being your own toilet paper!
Enjoy a soothing walk or just sit and enjoy the enchanting sunset. There's something for everyone!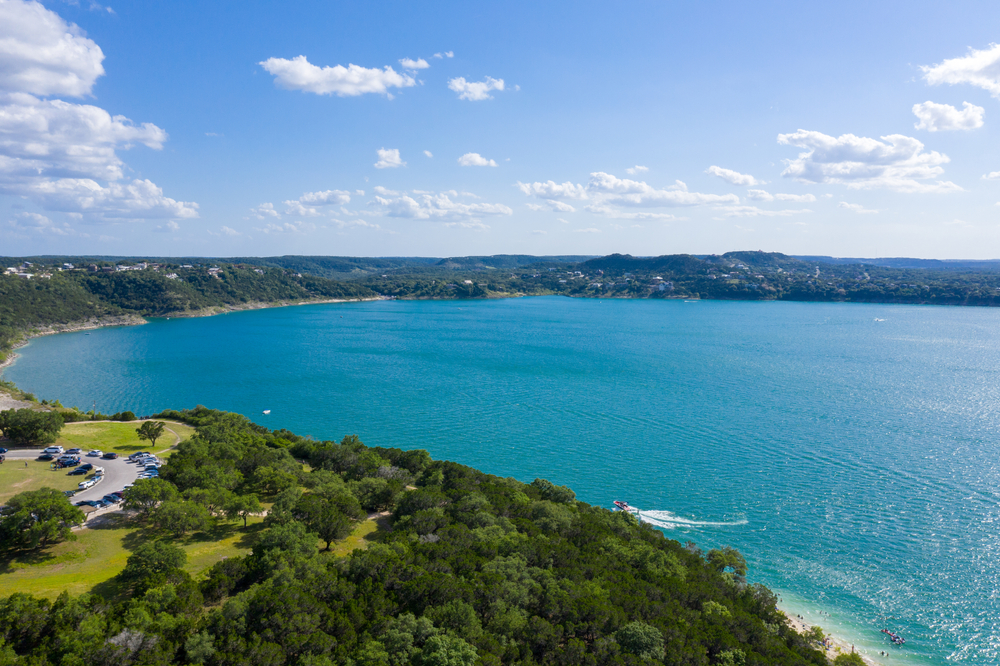 Jacob's Well Beach
A little over an hour drive from San Antonio, Jacob's Well is the second-largest fully submerged cave in Texas, and its natural areas sit on over of 81 acres. It is truly one of the best swimming holes in Texas!
It is a must for outdoor enthusiasts and swimmers. The flawless, clear water flows from a karstic spring named Jacob's Well. It is fed by the Trinity Aquifer and has a depth of 140 feet!
One of the longest underwater cave systems in Texas, Jacob's Well is a hot spot and can often get crowded. Therefore, swimming is only allowed by reservation. Don't forget to book so you can have the opportunity to swim in what is arguably the most beautiful water in Texas!
Hiking along the pathways is enjoyable as guests will have the opportunity to view scenery with lots of green foilage, waterways, and caves.
There is spacious parking and porta-potties are available for guests. It is about a 10 minute walk from parking to the well, but the views are spectacular. Taking a trip to one of the most picturesque beaches in San Antonio is a must!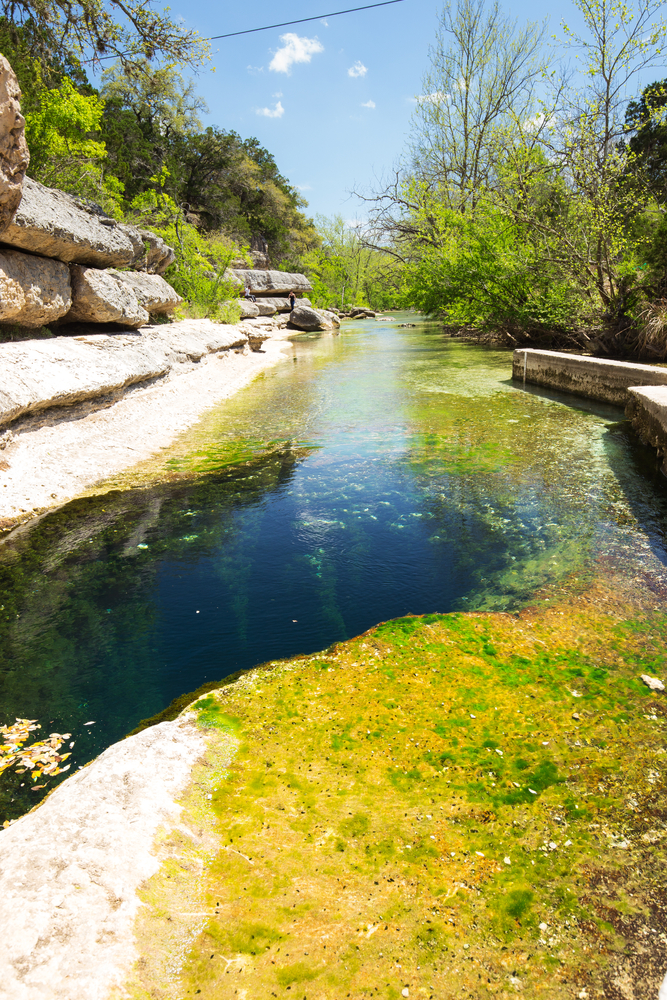 Port Aransas
Port Aransas offers several beaches near San Antonio. A little over a 2.5 hour from San Antonio, there is so much to do! And the sunsets can't be beat!
Visit the I.AB. Magee Beach where you can rent a golf cart and cruise the beach while enjoying serene views of the water. Check out the Horace Caldwell Pier where you can walk out over the Gulf of Mexico to relish in the sounds and views, fish, or grab a bite to eat at the grill.
Padre Island is a paradise for the nature enthusiast. Visitors have over 70 miles of seashore to camp amongst the costal wildlife and catch hatchling releases. Showers and restrooms are provided.
Add a quick getaway to the privately owned San Jose Island. It is mostly uninhabited with miles and miles of the quiet, open beach to enjoy. There are no public facilities or stores on the island so be sure to being whatever you need!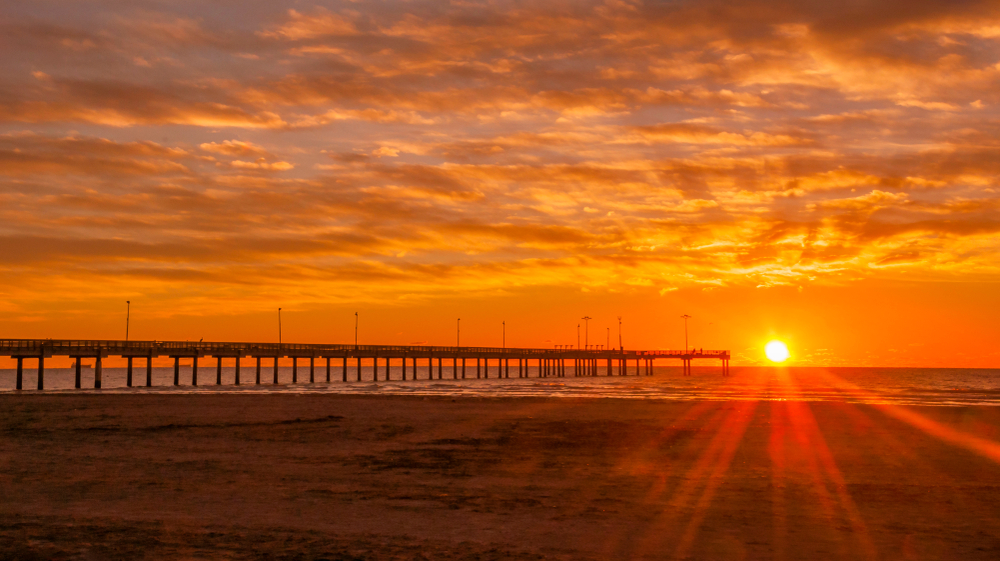 Jacobs Creek Park
Jacobs Creek Park is another San Antonio beach located in Canyon Lake. The park is pretty large and offers a number of activities for outdoor recreation.
Guests will have the option to go boating, swimming, sunbathing, and picnicking. There are also several spots to set up a camp. There are even cabins available for rent.
Amenities that are included are clean restrooms, picnic tables with beautiful canopies, grills, and a children's playground.
There is even boat launch on the lake and watercraft rentals.
Be sure to wear water shoes as the area is quite rocky!
A little under an hour drive from San Antonio, this is another great option to get away.
McGee Beach
McGee Beach is home to gentle waves, jetty fishing, and beach volleyball. One of the ocean beaches near San Antonio, it is the perfect spot to enjoy clear waters with no seaweed!
Everyone will enjoy the clean, manicured sand, captivating views, and swimming in the relaxing water.
McGee is much more laid back than other beaches. It is perfect for beginning swimmers and families with young children. Built-in sand-volleyball courts are also available!
Clean restroom facilities are nearby as well as rental equipment. McGee is only a 2.5 hour drive from the city!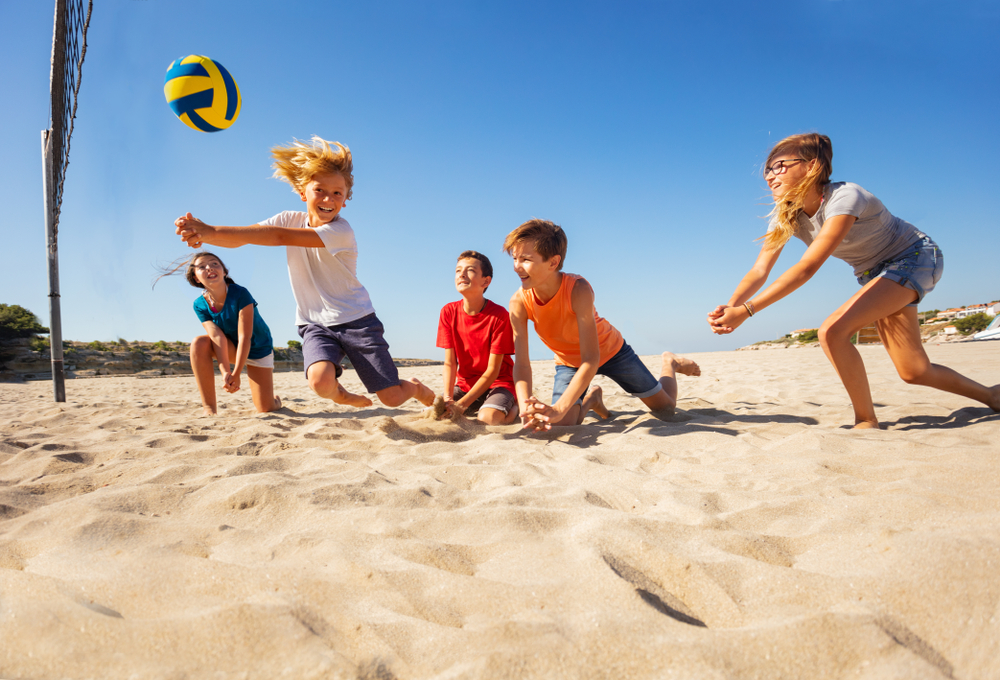 Galveston Island Park
Galveston Island is a four hour drive from San Antonio. Guests have access to a spectacular pier, serene waters, thrilling attractions, and appetizing restaurants that make the drive totally worth it!
Offering over 32 miles of beautiful sand and waterfronts, there is truly something for everyone!
Visitors of the Galveston Island Park can swim, fish, bird watch, hike, mountain bike, paddle, go camping, or just relax and take in the scenery. Lodges are also available to rent.
The bay area offers canoeing and kayaking launches and a fish cleaning station. You don't even need a fishing license to fish from the shore at the state park.
There are four miles of trails to hike or bike through the various habitats of the park.
This beach near San Antonio is a must do!