Are you looking for a list of the best restaurants in Corpus Christi? We have put together a list of the best places to eat in this Texas town.
Corpus Christi is another popular beach towns in Texas. Located on the Gulf of Mexico it is a great Texas road trip destination. Whether visiting for the day, weekend or a longer trip there is plenty to do here. Before heading to the beach try one of the local breakfast spots, or dine on the beach. Whether you are craving New York Style Pizza, amazing Tex-Mex or Authentic Mexican dishes or the freshest Gulf Coast seafood you are in luck!
For upscale dining head to Katz steakhouse, enjoy a Sunday brunch at a Thai fusion restaurant, or authentic Texas barbecue. No matter what cuisine you are in the mood for there are a variety of options for restaurants in Corpus Christi.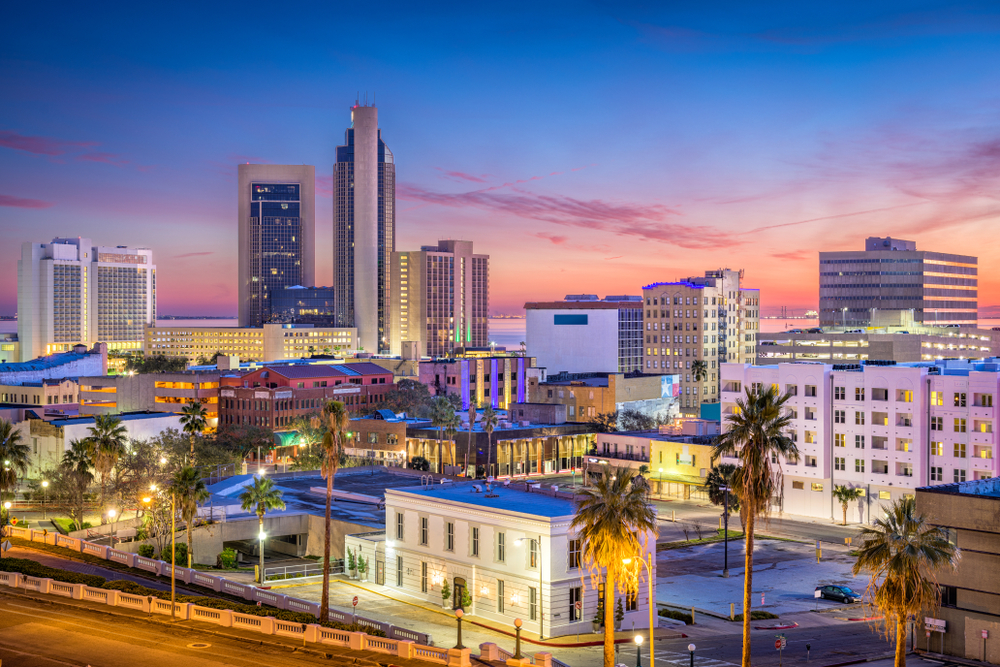 14 Best Restaurants In Corpus Christi You Must Try
Authentic New York Pizza
If you are craving pizza in Corpus Christi, head to Authentic New York Pizza. This pizza place is open 3 pm to 9 pm on weekdays and for both lunch and dinner on weekends. This no frills pizza joint, with its red and white checkered table cloths serves up delicious New York style pizza.
They serve 18″ pies, and you can choose from traditional options such as meat or veggie lovers, Hawaiian and Margarita. You can also create your own or try one of the speciality pies like the chicken Alfredo, Brooklyn bomber or brisket pizza. They even serve up three vegan pizzas.
Don't forget to add an order of garlic bread, pepperoni pizza fries, wings, or mozzarella sticks to the order.
Black Diamond Oyster Bar
Since 1968, Black Diamond Oyster Bar has been known for serving some of the best seafood in Corpus Christi! The most recent location was built to resemble a friends home, and welcome diners with live music in the backyard. They are closed on Mondays.
As the name suggest try the fresh shucked oysters by the half dozen or dozen. Raw or baked Roberts, Rockerfeller or New Orleans style. Other appetizers on the seafood heavy menu include shrimp and crab queso, fried oysters and crawfish tails, seafood gumbo and ahi tuna nachos.
All dinners are served with two sides. Choose Gulf Shrimp, crab stuffed fish, fried Gulf oysters, or fried chicken. Or try one of the burgers and fish, shrimp or chicken sandwiches served with fries.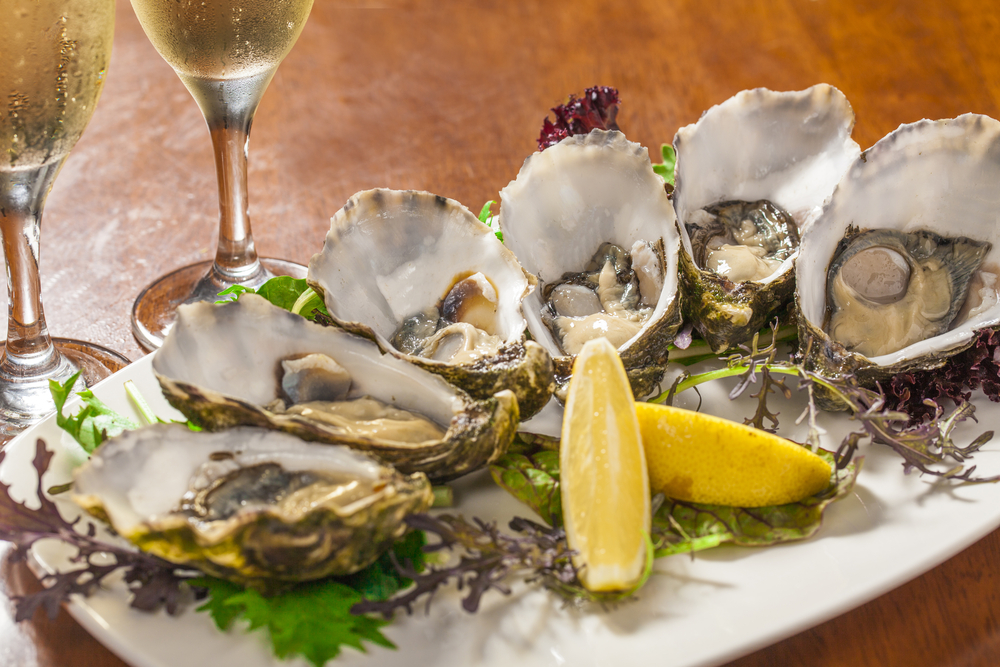 Price's Chef
Since the 1940's Price's Chef has been the place to come for breakfast in Corpus Christi. They are known for serving a homestyle breakfast and lunch until the run out. Texas sized portions, homemade dishes, breakfast all day and great service is why they are so popular.
Breakfast egg dishes are served with hash brown or grits and toast or biscuit. From two eggs any style, to Price's breakfast with ham, sausage and bacon, to chicken fried steak and eggs or corned beef hash. For those craving something sweeter try pancakes, French toast or waffles. And because you are in Texas, try the Tex-Mex option of breakfast tacos!
Lunch here starts at 11 am, and goes until they run out. Everyday there are rotating specials from turkey and gravy, smothered steak, chicken and dumplings and sandwiches. Or try one fo the bigger menu items such as fried catfish or chicken, boneless ribeye steak, liver and grilled onions, and Mexican specials. From enchiladas, tacos, or a Mexican plate with rice and beans.
On the healthier side they have an assortment of salads, mixed fruit plates, and homemade soups and chilis.
Taco Palenque
Taco Palenque is one of the Mexican places to eat in Corpus Christi. The owner "Don Pancho" brings his authentic Mexican cuisine to Texas serving up over 10 million tacos a year through his locations. They are a great option, for breakfast, lunch, and dinner.
Breakfast includes breakfast tacos stuffed with eggs, potatoes, meats, beans or a plate of eggs served with tortillas and sides such as potatoes and refried beans.
On the lunch and dinner menu start the meal with a sampler of the homemade salsas or guacamole. In additional to tacos, quesadillas, enchiladas and burrito they served Paprrilladas (think fajitas). They are prime meat combos served for 2-4 guests and served with rice, beans, tortillas, salsa and guacamole. Choose from chicken, steak, al pastor, or a combo.
Antojitos are nacho dishes, or you can try the papa version served on a roasted russet potato with a variety of toppings. Also served are fajitas bowls with charro beans, soups and salads.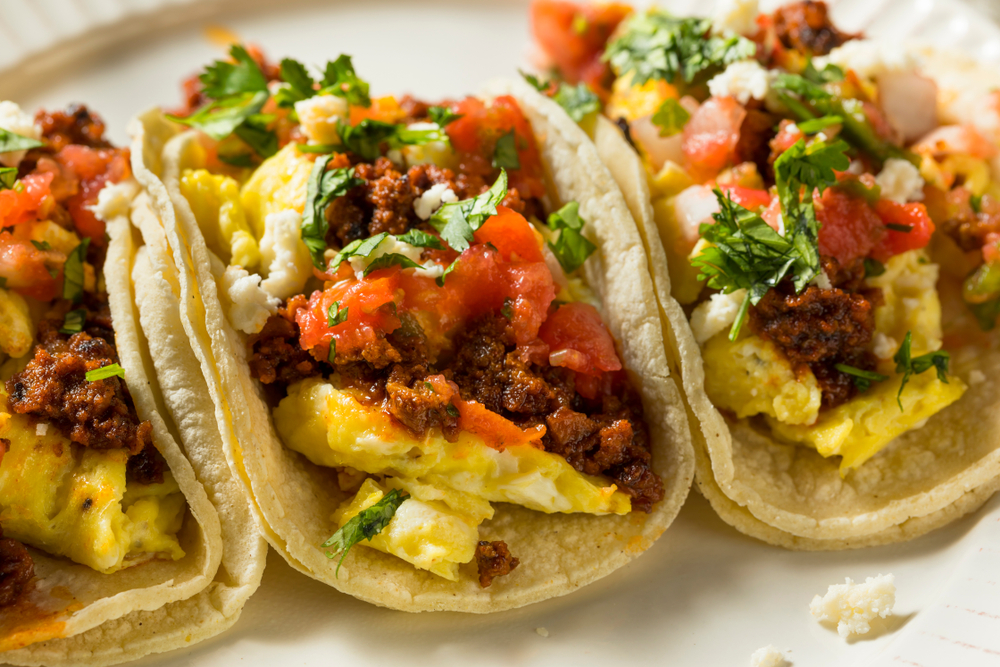 Fajitaville
Fajitaville is located on the historic North Beach offering guests beachside dining, a private beach, games, beach bar and an outdoor stage. They also have a beachside Ferris wheel the only one in the area. Closed on Monday and Tuesday they are open the rest of the week 11 am to 12 am.
This one of the restaurants in Corpus Christi to come if you are looking to spend a leisurely day, or enjoy the beach before or after dining. Happy hour is 2-6 pm on Wednesday and Thursdays and 11 am to 1 pm on Fridays. $3 margaritas, mimosas, sangrias, bloody Marys, beer buckets and signature drinks like seaside Mule or Mermaid water with Captain Morgan's, Cruzan, pineapple juice and Blue Curacao topped with sprite.
On the menu you will find appetizers such as chips served with queso, salsa, guacamole or nacho style. Chicken wings, Fresh Gulf Coconut shrimp, roasted jalapeño houses stuffed with cream cheese and wrapped in bacon.
Fajita plats are served with charro beans and rice, with your choice of beef, chicken or pork. Street tacos, chalupas, and wraps can also be ordered fajita style. From classic burgers, to an avocado burger with chipotle mayo and Swiss cheese, a cuban melt, po boys with fish or shrimp, and a chorizo burger with grilled onions made in house.
Seafood dishes perfect for outdoor dining include fried shrimp basket, fried fish and chips, and the Fajitaville shrimp boil.
Katz 21 Steakhouse
Katz 21 is one of the best restaurants in Corpus Christi if you are looking for fine dining. They specialize in dry-age prime beef from Chicago, Gulf Coast seafood and an extensive wine list. Whether you dine indoors, on the outdoor patio, or visit Club 21 where causal attire and a bar menu is served.
On the traditional dinner menu at Katz 21, starters include Katz Meow with jumbo shrimp and blue crab with a bernaise sauce, salt and pepper shrimp with stirred veggies, Charcuterie and Cheese plate, Escargot in a garlic butter sauce, butter poached lobster with fried polenta and filet mignon meatballs in a spicy marinara.
For those looking for the traditional steakhouse menu try the Center Cut Filet Mignon, NY Strip, Ribeye, Prime Rib served with citrus braised carrots and whipped potatoes. Or try the Greek style rack of lamb, Apricot glazed pork chips, or the fresh catch of the day.
Other Katz Classics include Theo's Pasta with filet medallions and shrimp, Chicken Athenian, Crab stuffed shrimp or Lobster served with a sweet corn risotto. All sides are sharable for the table and include asparagus, whipped potatoes, mushroom medley, and crab fried rice.
The bar menu features a filet mignon burger, hand cut fries, wings, herbed goat cheese spread, U-peel shrimp and a Filet Blue cheese wedge salad. Pair with a cigar or a drink off the bar menu.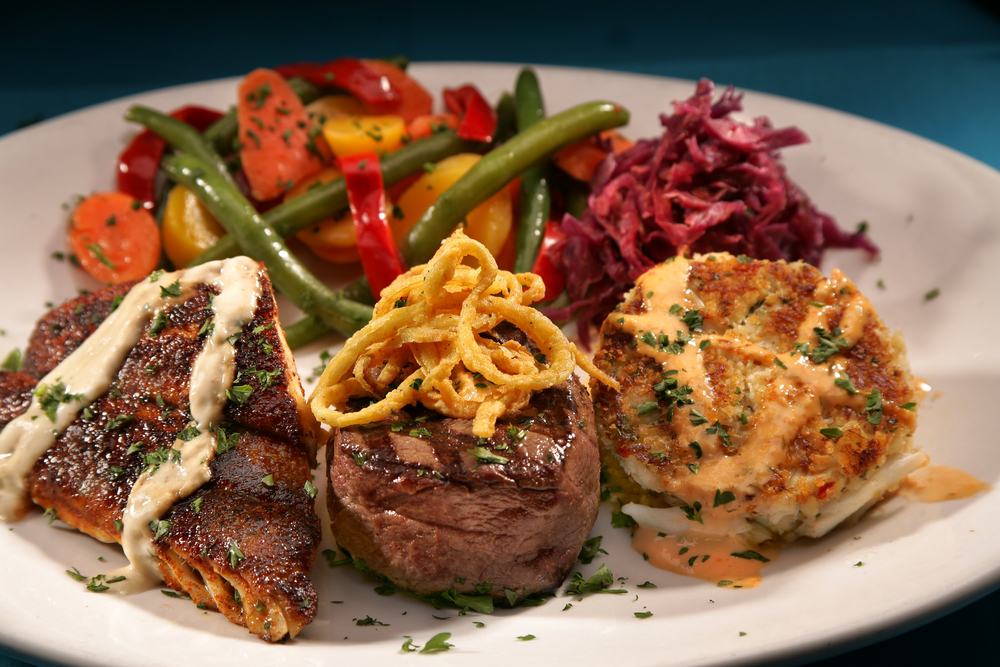 Hester's Cafe and Coffee Shop
There are two locations in Six Points and Lamar Park neighborhoods. Hester's Cafe and Coffee shop is the perfect place for lunch in Corpus Christi. Hester's is a family run restaurant that is closed on Sundays serving made from scratch recipes using high quality ingredient.
Hester's focuses on salads such as Swinney Switch with honey roasted turkey breast, apple smoked bacon, black beans, red chili pecans and avocado dressing. The Gulf Coast has blacked shrimp, grilled roaming hearts, sweet corn and tomatoes in a cumin lime vinaigrette, the Hannah Savannah salad with chicken salad, and Chopped Caesar with grilled romaine hearts.
Other menu items include quiche served with fresh fruit, a Mediterranean bowl with quinoa, chick peans and , avocado and cucumbers, Gratitude with miso glazed sweet potatoes, roasted mushrooms over a kale pesto, and soup of the day.
Panini's like the Villa St. Jaques with honey roasted chicken and Swiss cheese with a pesto mayo, Cubano or a sandwiches like a ATE avocado arugula and tomato with vegan eggplant bacon, California Crab cake, and Blue Sky vegetarian quinoa black bean burger make up the menu.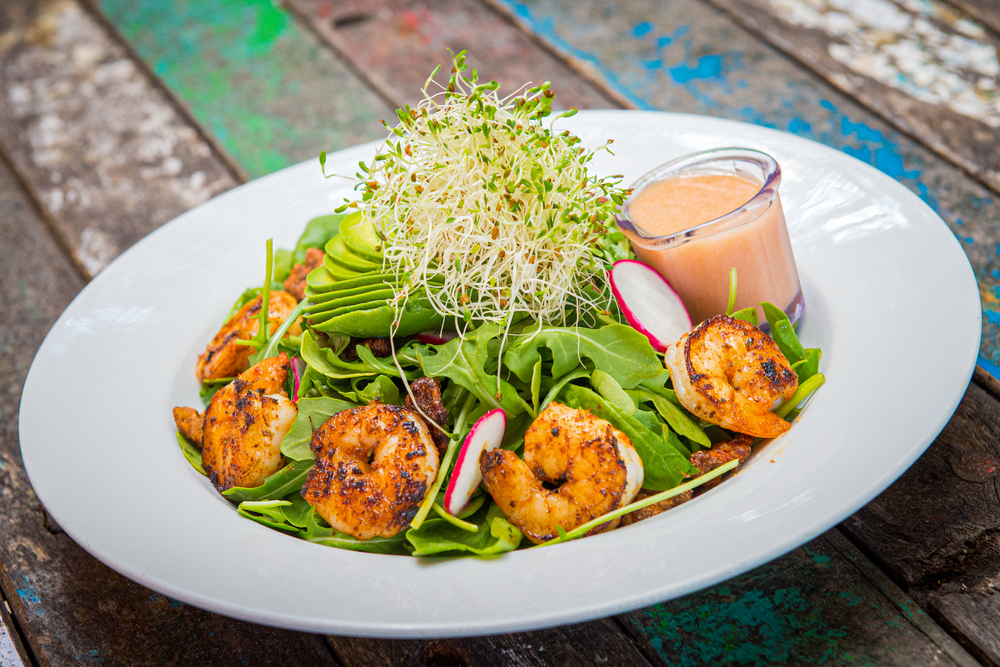 Acapulco
Acapulco is another one of the Corpus Christi restaurants specializing in authentic Mexican cuisine. This family run taqueria has four locations throughout the area, and are open daily from 6 am to 11 pm. They serve breakfast, lunch and dinner.
Breakfast menu features dishes from the Jalisco region of Mexico and feature tacos such as cactus and eggs, potato and eggs, meat and eggs. As well as plates with rice and beans. Potato dishes are served with quesadillas, shredded meat, chicharron, omelets, pancakes and more.
Lunch and dinner can be made into Acapulco style with gravy and cheese or Texas style with Chile and velvet cheese. Choose from authentic dishes like enchiladas and Tampico steak, fajitas with chicken or steak served with peppers rice and bean. Flautas or fried tortillas stuffed with chicken, carne al pastor or pork, fire roasted corn quesadillas, tripe and shrimp tacos, and burritos are also on the menu.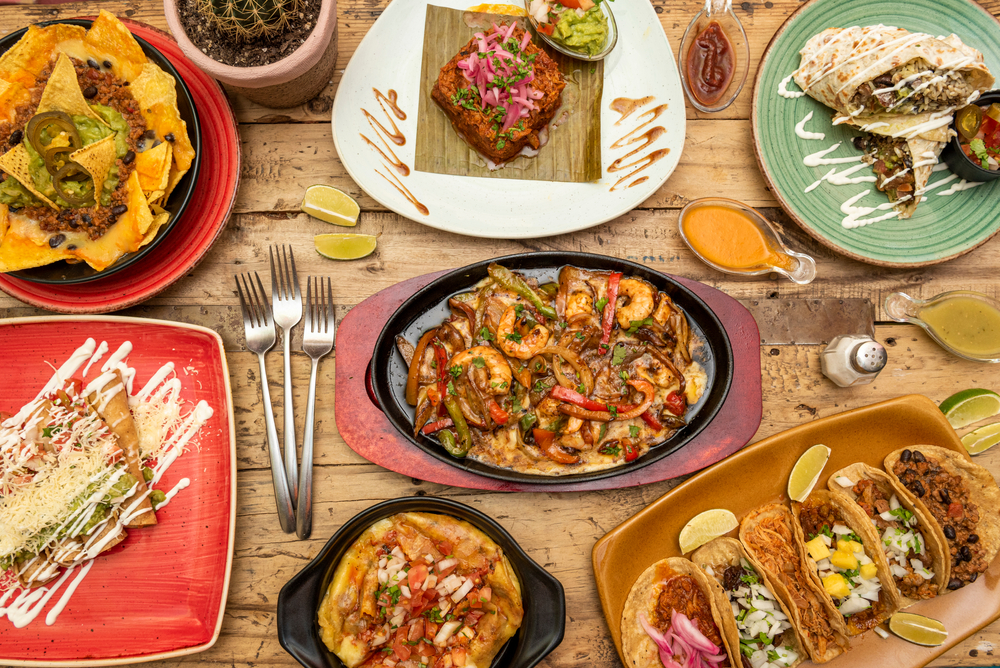 Ginger Cafe and Grill
Chef Jordan serves Mediterranean cuisine at his Ginger Cafe and Grill. The menu here constantly changes depending the the season and availability of quality ingredients. The motto is " a bite of the Mediterranean".
The menu here features a combo mixed platter with bar ghanouji, falafel, hummus, pita to chicken lettuce wraps, , Kibbeh deep fried beef served with tzatziki sauce, the famous chicken, lamb, and beef kababs with basmati rice, gyro plates and Shawarma platters with rice and pita.
South Asian cuisine ranges from Indian Masalas, to Saags a spinach puree dish, , butter chicken and Curries. Pasta dishes include vegetarian and vegan options like angel hair pasta with garlic, tomatoes and olive oil. Sandwiches like a philly cheesesteak, ground lamb burger, falafel and shawarma wraps round out the menu.
The Blue Clove Seafood Bar and Grill
The Blue Cove is one of the seafood restaurants in Corpus Christi. Open daily for dinner starting at 4 pm, they serve locally caught seafood and ingredients with baked in house desserts and a full service bar. The dinner menu features complimentary soups, salad and dinner rolls on the Chef Speciality plates as well as the weekly specials.
To start why not try the cold sampler Muestra Fra De Marisco with ceviche, ahi tuna, crab salad and raw oysters. Or thee Shrimp sampler plate with fried, pecan crusted, bacon jalapeño and crab balls or try one of the oyster samplers with raw or cooked options. Make sure to try the Avocado family salad for the table.
Try one of the Chef's Specialities like Cajun Snapper in a mushroom creme sauce, Drum Fllorentine with local black drum stuffed with crabmeat in a lemon butter sauce, 12 oz ribeye with Demi grace, and Char Grilled Quail with crab stuffed shrimp served with lemon butter sauce. Main entrees include whole fried snapper, Sweet Asian Sesame Tuna, and Blackened Chicken Pasta.
Leave room for one of the homemade pastries like warm bread pudding, chocolate fudge cake, creme brûlée and more.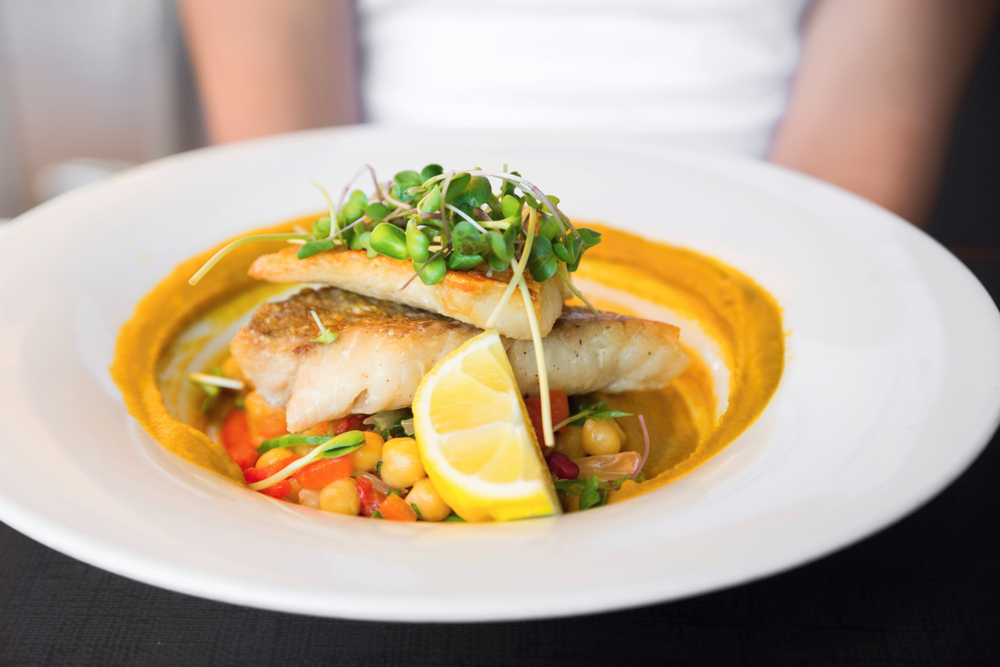 Andy's Kitchen
Andy's Kitchen is always on the list where to eat in Corpus Christi. Open daily from 6:30 am to 2:30 pm, for both breakfast and lunch.
Breakfast menu here features country fresh eggs with hash browns, refried beans or grits and choice of meat or bread. Mexican breakfast favorites include enchiladas , chorizo and eggs, Mexican Migas with scrambled egg, Huevos Rancheros, and more. Or try waffles and pancakes, or a create your-own omelette.
The lunch menu features daily lunch specials, like King Ranch Chicken, Baked Fish, Pork Roast and Chicken Pot Pie. Or try one fo the homemade soups and gumbos, the Cowboy Fried steak, Chipotle Lime Tilapia, Nachos, enchiladas, a handmade burrito,and stir fried chicken.
Hoegemeyer's Barbecue Barn
If you are looking some of the best food in Corpus Christi, and craving bbq head to Hoegemeyer's. Located in the Industrial port downtown area, all the food is smoked in house and is served until they run out! It is worth noting they are only open on weekday!
You can order one of three ways: plates, sandwiches or by the pound. Choose from one, two or three meat plates plus a side. Choose from Angus brisket that is smoked overnight, beef ribs, pulled pork, bbq chicken the number one seller, sausage, pork spare ribs – which they sell out of daily, and turkey.
Sandwiches include Po Boy with chopped brisket, a homemade "burger" with the meat combos, a Texas Cheesesteak and a Rueben.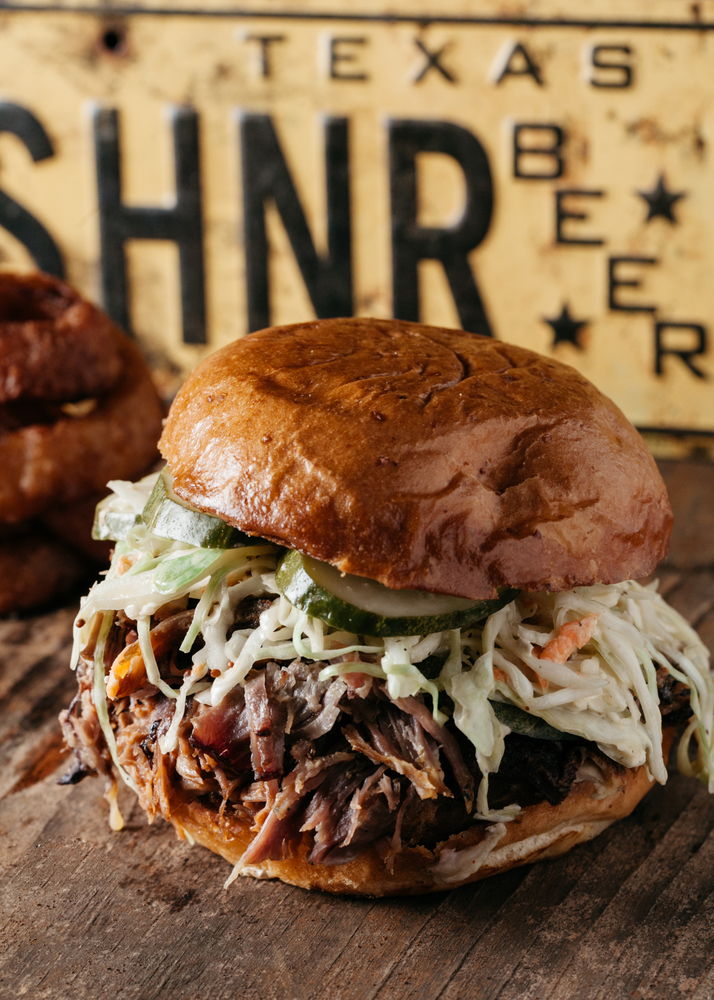 Bamboo Garden Restaurant
Bamboo Garden is one of the Chinese restaurants in Corpus Christi. Try flavors from both Chinese and Vietnamese cuisines during both lunch and dinner. Lunch specials are served daily from 11 am to 3:30 pm.
Popular dishes on the menu include General Tso's Chicken, Happy Family starry in a brown sauce, Bun #2 combo with grilled beef and chicken over puddles with bean sprouts and cucumbers, shrimp spring rolls, combination lo main, Spicy Hunan Chicken, Mongolian Beef, Moo Shu Pork, Vegetable Tofu, Spicy Tofu, and Moo Sho Tofu.
Vietnamese favorites include Bun – Vermicelli noodles with a variety of toppings and meats, rice in clay pots, and noodle soups.
BKK Thai Kitchen
BKK Thai Kitchen is a stylish and hip Thai Restaurant and Bar that transports diners to Thailand. Whether dining indoors or outdoors, enjoying a cocktail or watching sushi be prepared owner Ryan Rios mends Texas with Thai cusinie.
If looking for a great brunch in Corpus Christi, this is your place. Start with a brunch cocktail such as the BK housemade Bloody Mary's, King Rama Thai coffee with vodka, Thai-Mosa with fresh mango juice and champagne. The food is East meets West with pulled pork empanadas, scrambled egg rolls, Thao street tacos with Thai spiced beef, Thai Tea French Toast, Drunken Hash, Breakfast fried rice, and Big Bad Wolf Thai sausage with pulled pork, bacon and eggs!
On the lunch and dinner menu, try starters like Tom Koa mussels, Thai summer rolls, Tom Kha soup, Tiger Cry a charcoal grilled steak with bok choy, Panang Curry Salmon, Chile Lime Shrimp, a selection of curries, fried rice, noodles and stir fries with your choice of proteins or vegetable.