Have you ever wanted to explore the most beautiful vineyards and toured the best wineries in Fredericksburg? You have certainly come to the right place! Whether you are an experienced wine connoisseur, or new to the sniff, swirl, and sip, Fredericksburg wineries have something to offer everyone!
Situated in the Hill Country of Texas, these vineyards in Fredericksburg are producing award-winning wines that are being recognized around the world. There are now more than 50 wineries in Fredericksburg. The wine industry is rapidly growing, making wine tasting in Fredericksburg one of the most popular activities in the Hill Country of Texas.
The only thing that would make an afternoon at a beautiful winery better would be spending it with your best bud, you know we are talking about the pups! There are so many dog-friendly wineries in Fredericksburg it is amazing! The city even has a Dog Lover's guide right on its website!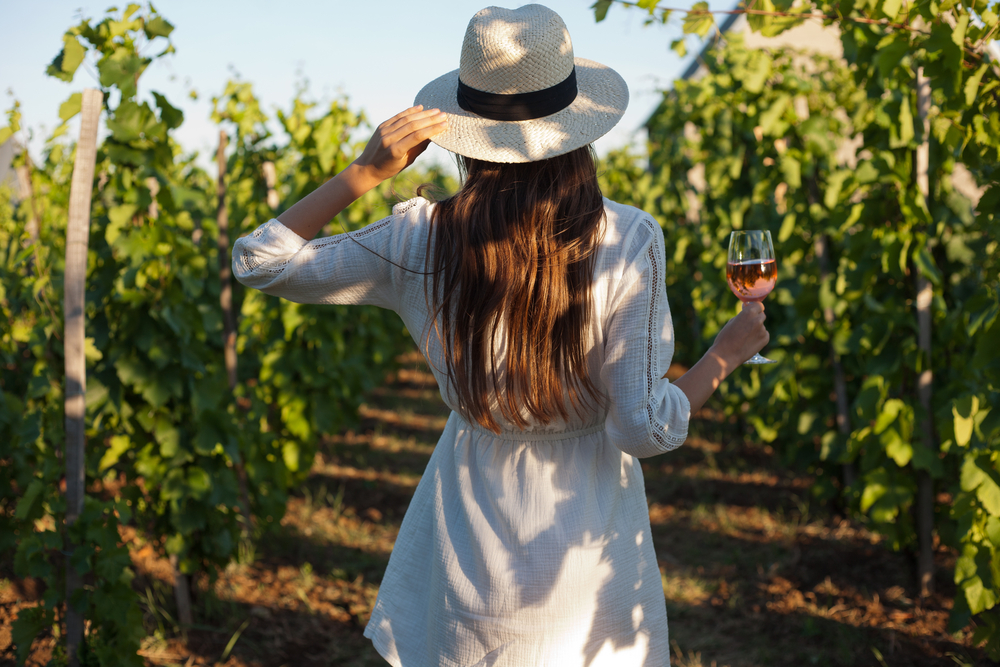 12 Beautiful Vineyards and Wineries In Fredericksburg
Tours and Shuttles
The most important thing when visiting wineries In Fredericksburg and wine tasting is being responsible! We don't drink and drive around these parts. From a limousine tour to a trolley car, or a shuttle bus, there are over 20 different options of private tour companies to chose from. They offer tours for half the day or the whole day.
If you are looking for a more casual approach to the Fredericksburg wine tours, consider the 290 Wine Shuttle. Stopping along Highway 290 where many of the wineries In Fredericksburg are located, the shuttle brings you right to the best that Texas wine country has to offer. The shuttle runs about every 10 minutes, so you'll never be waiting too long!
Grape Creek Vineyards
First up on our list of Wineries In Fredericksburg, let's step into "Tuscany in Texas" at one of the most popular and state-of-the-art vineyards in Fredericksburg. With over 5,000 acres of vines Grape Creek Vineyards produces a wide variety of wines to sample. Join them for a classic wine tasting and enjoy a flight customized to your palate. Or fully immerse yourself in the vineyards in Fredericksburg, and take a tour before your wine tasting.
The tour takes you through the working vineyards of Texas wine country, through the stunning production facility, and to the tasting room where you will sample wine right from a wine barrel, in addition to the flight from the traditional tasting.
While you are visiting be sure to check out the best restaurants in Fredericksburg on the property, or just enjoy the picturesque patio overlooking Texas wine country. If you fall in love with the wines at the Grape Creek Vineyards, you can bring the Fredericksburg vineyards right to your front door. They offer all of their wines right on their website for shipping. But don't order yet, we have plenty more Wineries In Fredericksburg to choose from.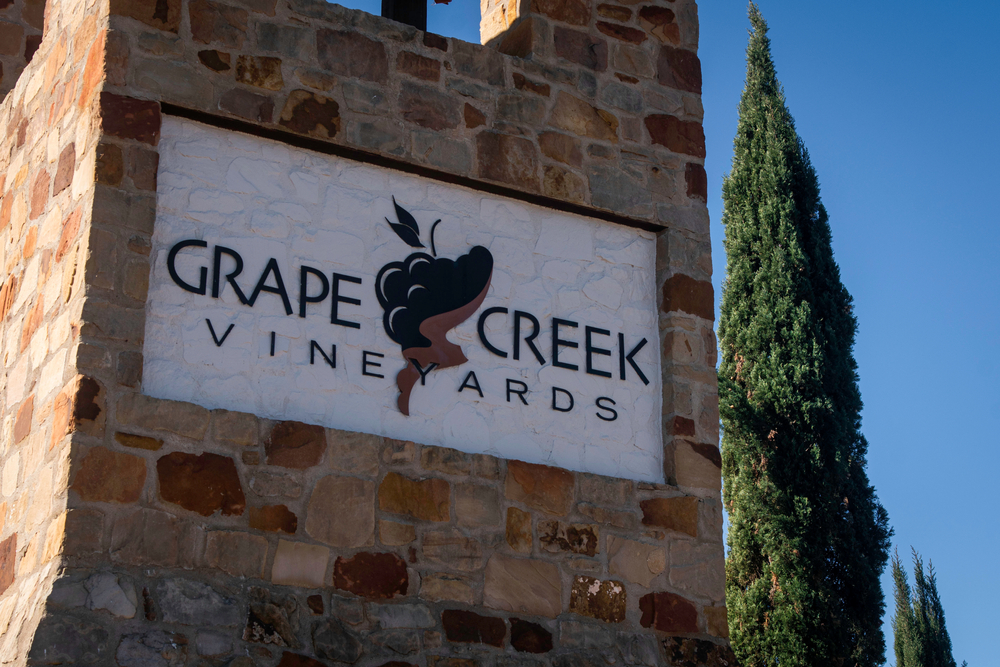 Safari Winery
Our next stop on our tour of wineries In Fredericksburg is the Safari Winery. Safari Winery is our first of many dog-friendly wineries in Fredericksburg, and it is one of the newer Fredericksburg wineries. Having opened back in 2019, Safari Winery has made itself one of the popular stops for wine tasting in Fredericksburg on Highway 290.
But, you won't find Texas wine country wines here. Safari Winery is serving wines from other parts of the world, to "bring something new and special to you and your loved ones." You will find wines from Chile, Argentina, and South Africa to sample here. This is a great stop on your trip to help experience a little more variety in the regions of your wine tasting.
Safari Winery has partnered with the Victoria Falls Wildlife Trust, to help support efforts in Zimbabwe to conserve, protect, and heal injured wildlife. So you'll know that you are not just taking a wine tour, or picking up a bottle of wine, you are helping support the wildlife. We think that makes this a pretty important stop on the Fredericksburg wine tours.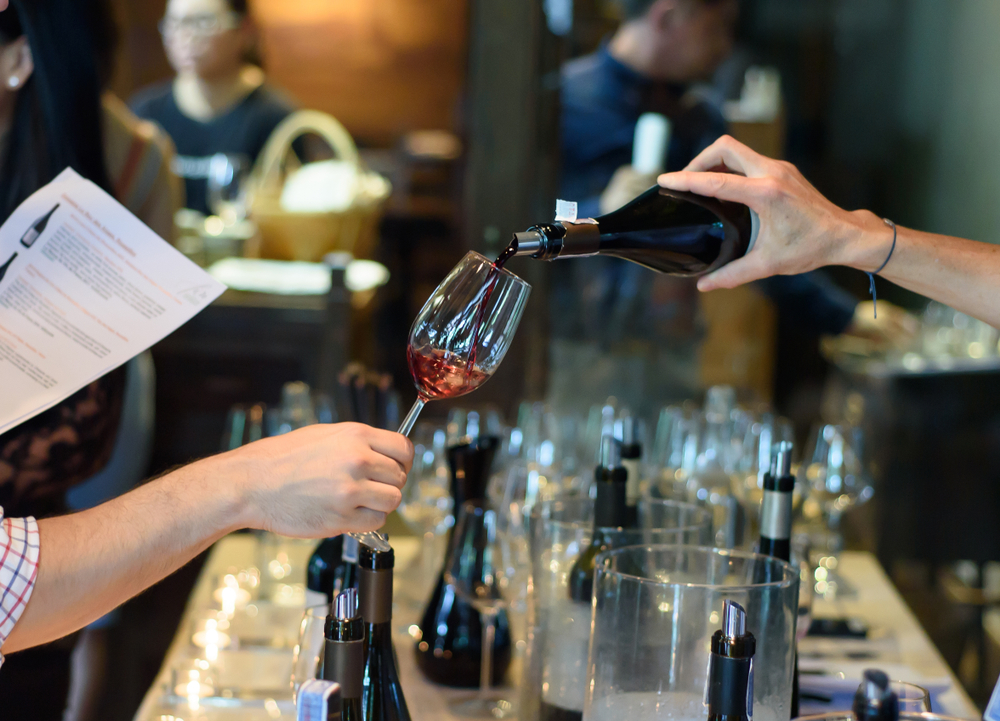 Slate Mill Wine Collective
So you could travel to all the different wineries in Fredericksburg and tour all over Texas wine country, or you could stop by Slate Mill Wine Collective and spend the whole day sampling wines from a diverse group of winemakers and wines grown throughout Texas all at the same place. As the name Collective suggests, the tasting room here is shared by over a dozen different brands, all being produced onsite in the cellar.
In order to get the best out of your visit, be sure to book your tour in advance on their website. You will tour one of the most beautiful vineyards in Fredericksburg, and see the sweeping views of the wineries in Hill Country. The property has a mix of old and new structures including the restored historic homestead, and some older work trucks that still run. Imagine the Instagram pics!
The owners have said their goal in opening the Slate Mill Wine Collective is to give new wineries a chance to learn and grow. He said he hopes that one day you will see the best wineries In Fredericksburg and know that they got their start at the Slate Mill Wine Collective. You really could be sipping on the future of wine tasting in Fredericksburg.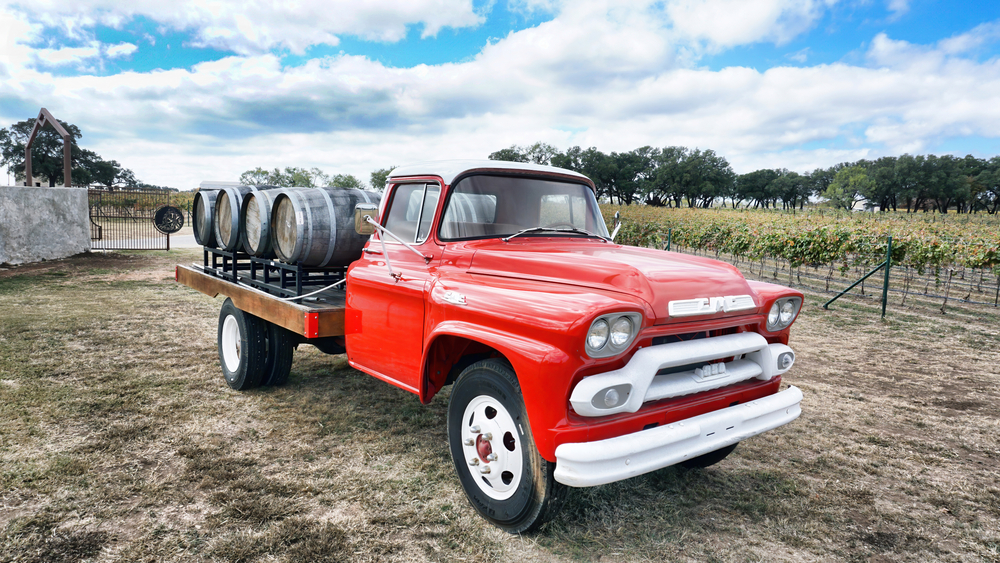 Becker Vineyards
As you tour around the town of Fredericksburg you will notice its German heritage has taken strong roots in the city center, however, it becomes less obvious as you travel through the wineries In Fredericksburg. Becker Vineyards will bring you right back into that German-inspired atmosphere.
With over 50 acres of vineyards, Becker Vineyards certainly ranks as one of the largest vineyards in Fredericksburg, but what makes them stand out from the other wineries In Fredericksburg is the nineteenth-century German-style barn on property used for the tasting room. This paired with the rolling fields of lavender that blooms from April-May truly creates a gorgeous setting for wine tasting in Fredericksburg.
And with all that going for it, you might not even really care much about the wine. But you don't have to worry because Becker Vineyards holds some of the top awards in Texas wine country, winning a Double Gold for their 2017 Cabernet Sauvignon. And if that wasn't enough, add them to the list of dog-friendly wineries in Fredericksburg.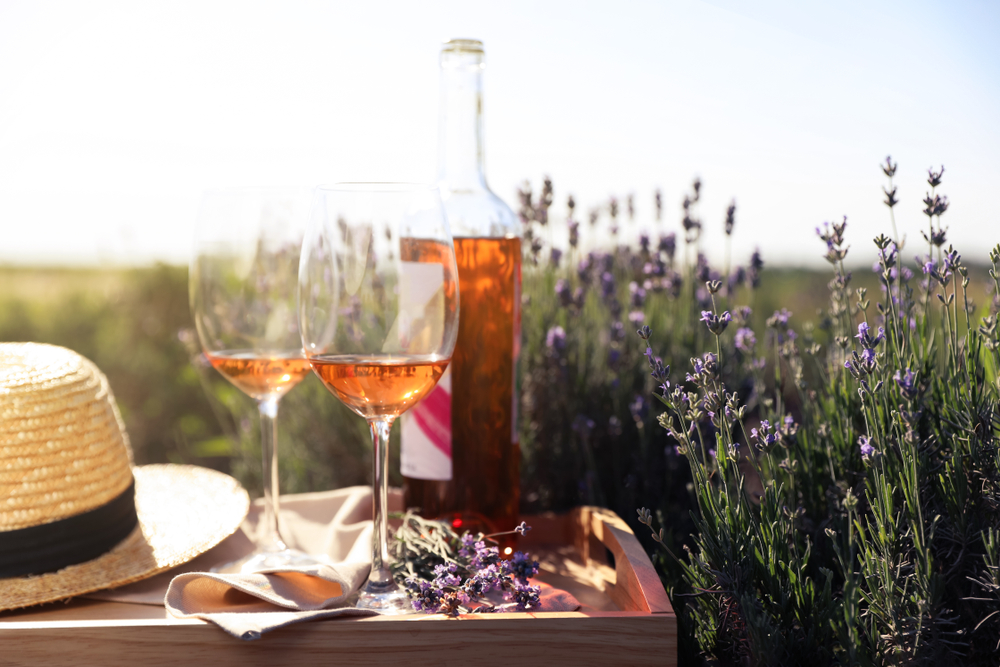 Messina Hof Winery
If you are native to Texas, you may have seen Messina Hof wine in a few parts of the state. Their spot in Texas wine country is only one of 4 locations, including vineyards and tasting rooms at each location. The unique thing is that each location offers exclusive wines that are only available at that location, so you'll have to travel to each one to make a complete set.
Messina Hof Winery is offering something that is uncommon at wine tastings in Fredericksburg, a Happy Hour. Tuesday-Thursday you can pick up a glass of wine for $5, which is a pretty good deal, even if it wasn't an exclusive of one of the best wineries in Fredericksburg. The grapes grown at their vineyards in Fredericksburg go into the making of more traditional style ports.
If you are lucky enough to be in the area during the Harvest season, be sure to reserve your spot at the Harvest Festival. You will get the opportunity to join the winemakers for grape picking, and grape stomping, for the very same grapes that go into the exclusive Private Reserve Papa Paulo Port. It might even be worth planning your trip to Texas wine country around that event!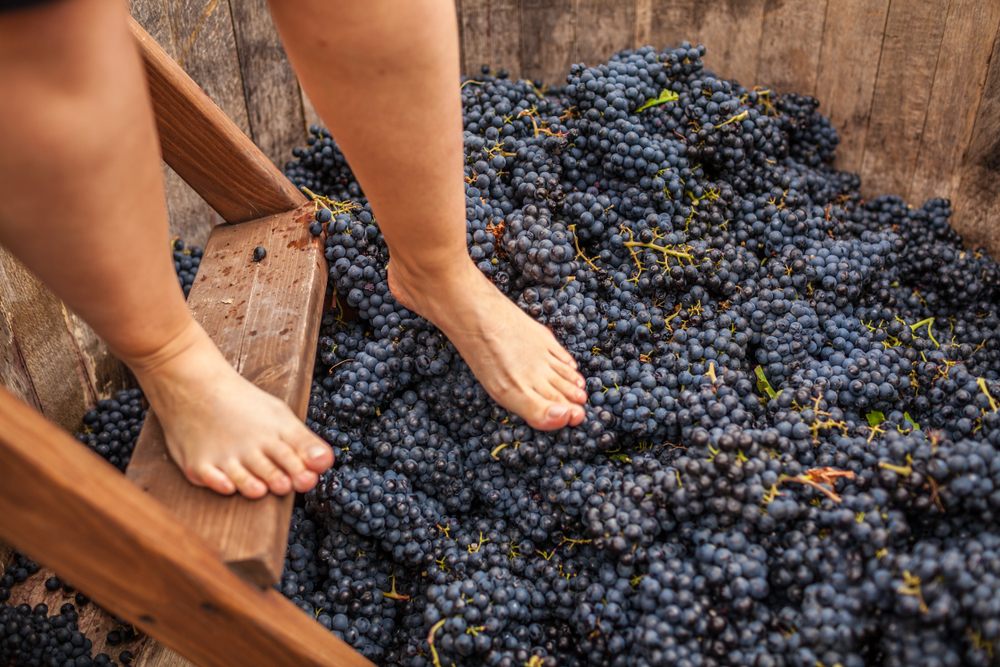 The Wine Garage
You wouldn't typically think of car enthusiasts and wine aficionados as a great match, but The Wine Garage is bringing these two passions together to create one of the most unique wineries In Fredericksburg. You'll know you've made it to the right place when you see the big mechanic statue out front.
The inside is themed exactly how your dad's dream garage would look, with the most beautiful display of organized tools, and vintage cars. And with names like Mustang Malbec, and Lil' Red Corvette Cabernet you know that these car enthusiasts are just as serious about their wine.
The Wine Garage serves its own blend of wine produced 100% in Texas, and although not produced onsite like some of the other wineries in Fredericksburg on our list, it is certainly worth adding to your trip. As one of the more off-the-wall experiences for Fredericksburg wine tours, don't miss it!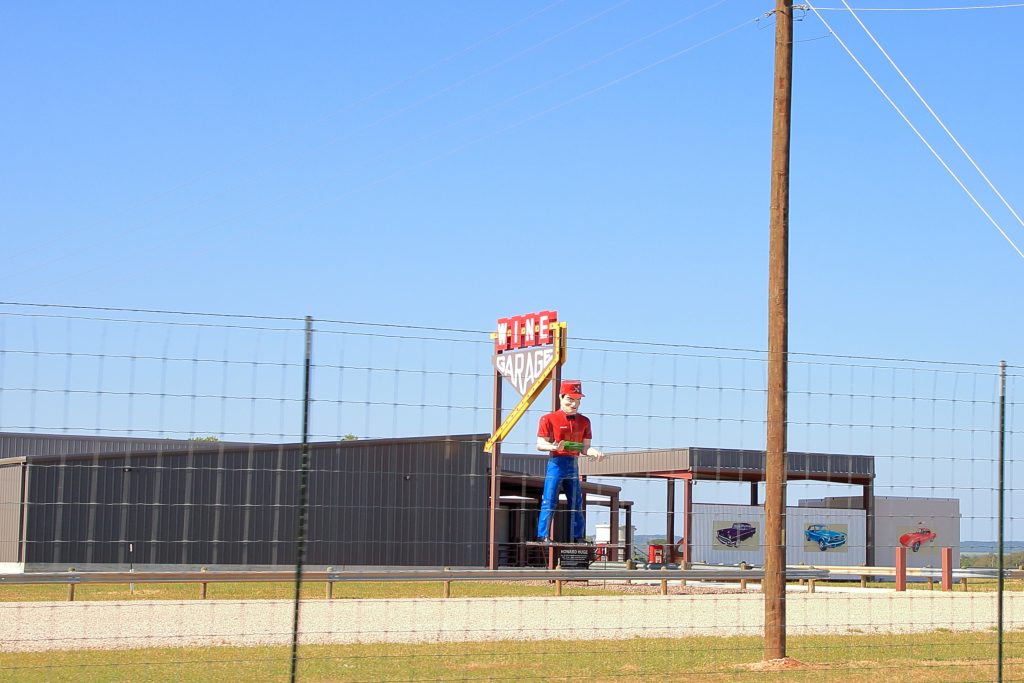 Fat Ass Ranch and Winery
You'll have to pardon our French, but we couldn't leave this Ranch and Winery off the list. Another one on the list of dog-friendly wineries in Fredericksburg. This winery is owned by the same couple as The Wine Garage, so you know it's going to be pretty far from traditional. I guess the name could have told us that!
With a laid-back atmosphere and a traditional ranch decor, the other Fredericksburg wineries seem like a business meeting in comparison. The ranch offers a back porch with views of the vineyards in Fredericksburg along highway 290. The Ranch also offers one of the most unique private tasting spots of all of the wineries in Fredericksburg. You can book a spot at the "High Class Fat Ass Silos" and enjoy a private covered patio space with couches and tables for you and your group.
To top off your high-class experience, be sure to try the Peach Wine the ranch is known for. Peaches grow exceptionally well in Texas wine country, so it only makes sense that someone would combine the two. There are plenty of other adventurous wines to sample as well, including Blackberry Wine, Kiss My Chocolate, and Prickly Pear JalaRaspberryPeno.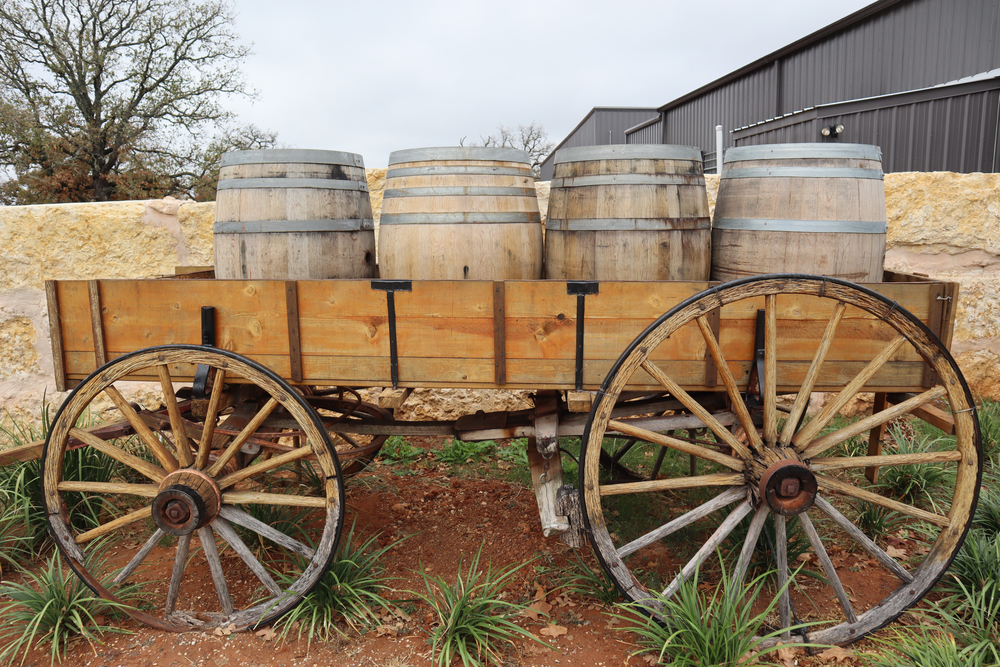 Signor Vineyards
When you visit Signor Vineyards, you'll almost forget you are there for a wine tasting, and not a tour of the gardens. Signor Vineyards is without a doubt one of the most beautiful wineries in Fredericksburg, and it's so much more than just a vineyard. Originally the family planted roots in Texas as a nursery, growing roses and trees, not getting into the wine business into the late 1970s. Today the grounds are adorned with beautiful roses and native plants and trees creating the perfect space to reconnect with nature.
When you visit you have two different location options for tastings. If you are looking for a more laid-back atmosphere, check out the wine barn open on the weekends. It's a rustic, for lack of a better word, shack that serves wine by the bottle, or a glass on the patio surrounded by the garden. This outdoor area is dog-friendly, didn't we tell you there were a ton of dog-friendly wineries in Fredericksburg?
If you are looking for a more intimate and upscale tasting experience head into their tasting room, designed by architect Isaac Maxwell. If you were flipping through a Texas designer's weekly magazine, that's what this tasting room looks like, and we are here for it.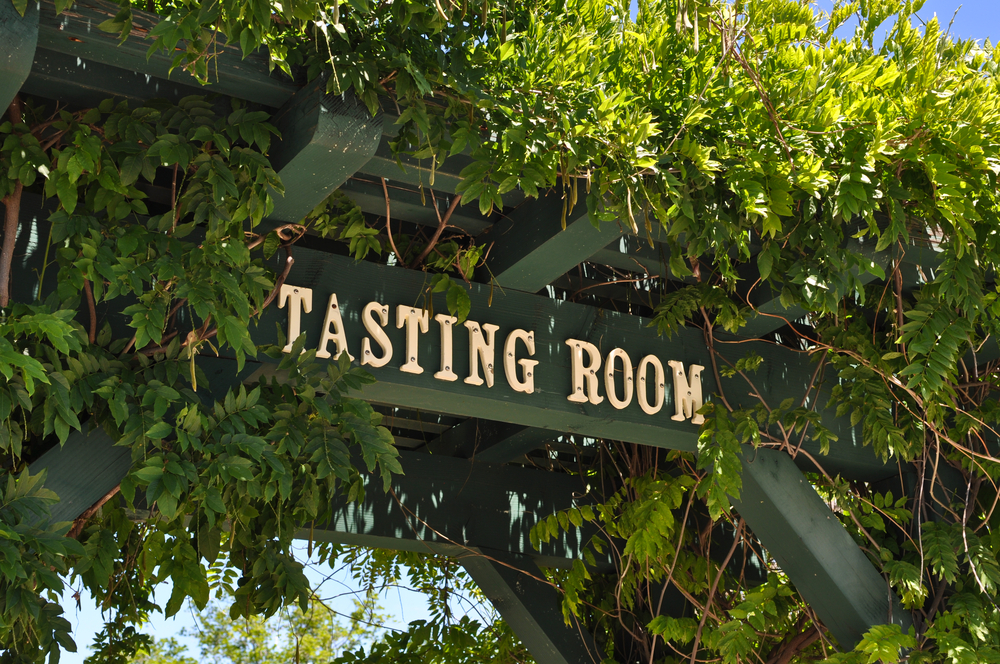 Texas Wine Collective
Texas Wine Collective was formerly known as 4.0 Cellars. Now as the Texas Wine Collective they are a group of three internationally recognized wineries in Fredericksburg that have come together to offer arguably the best wine tasting in Fredericksburg.
There is the signature tasting, allowing you to truly sample the best of what these vineyards have to offer. But the Texas Wine Collective is known around the Fredericksburg wine tours circuit best for its Texas Cheese & Wine Experience. Paring these Texas winemakers with local Texas cheesemakers, they have created a tasting experience that really enhances the wine, and complements the cheese.
We are also adding Texas Wine Collective to our list of dog-friendly wineries in Fredericksburg on their outdoor patio. And with the Vineyard onsite, you'll want to be out on the patio enjoying the views of Texas Hill Country.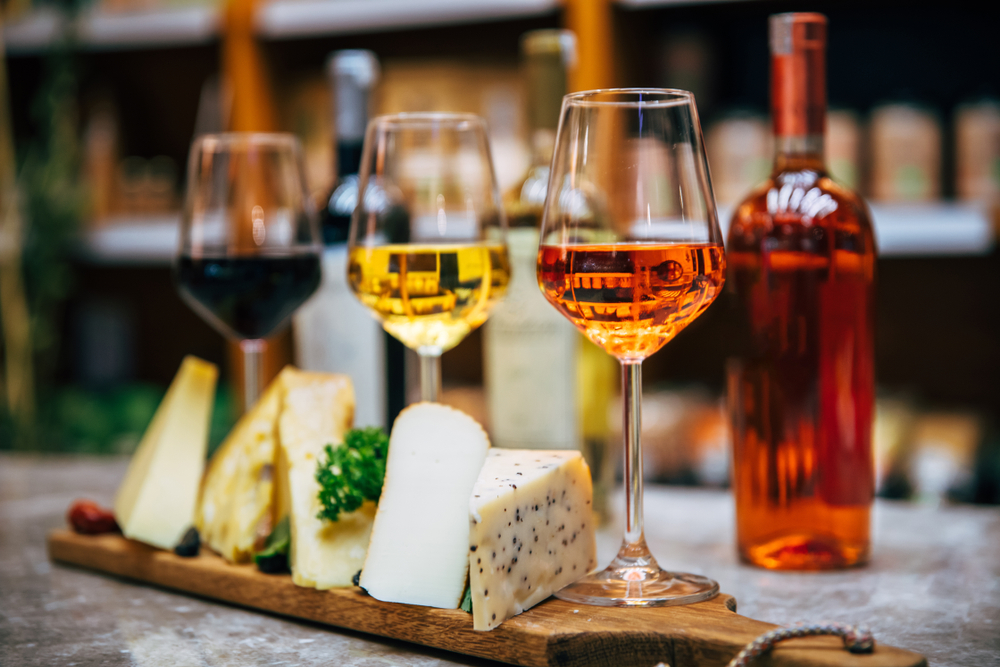 Fredericksburg Winery
THE Fredericksburg Winery on Main Street. A family-owned winery that has been representing the heart of wine tasting in Fredericksburg for years. Although they don't have a vineyard at their main street location, they do have over 10,000 sq ft of cellars and wine-making facilities.
The Fredericksburg Winery really embraces the best things about Fredericksburg, naming their wines after some of the local treasures, like Enchanted Rock Red, and Fort Martin Scott – Late Harvest Muscat. But by far their most popular wine is their Main Street Christmas – Spiced Wine. The first thing on their website is "Yes, we have the Main Street Christmas Wine!"
The wine tasting at the Fredericksburg Winery doesn't stop at just the wines. They also have jams, jellies, and chocolates made with wines, and mustards and salsas perfect to paring with their wines. If you're going to pick just one of the best wineries in Fredericksburg, why not THE Fredericksburg Winery.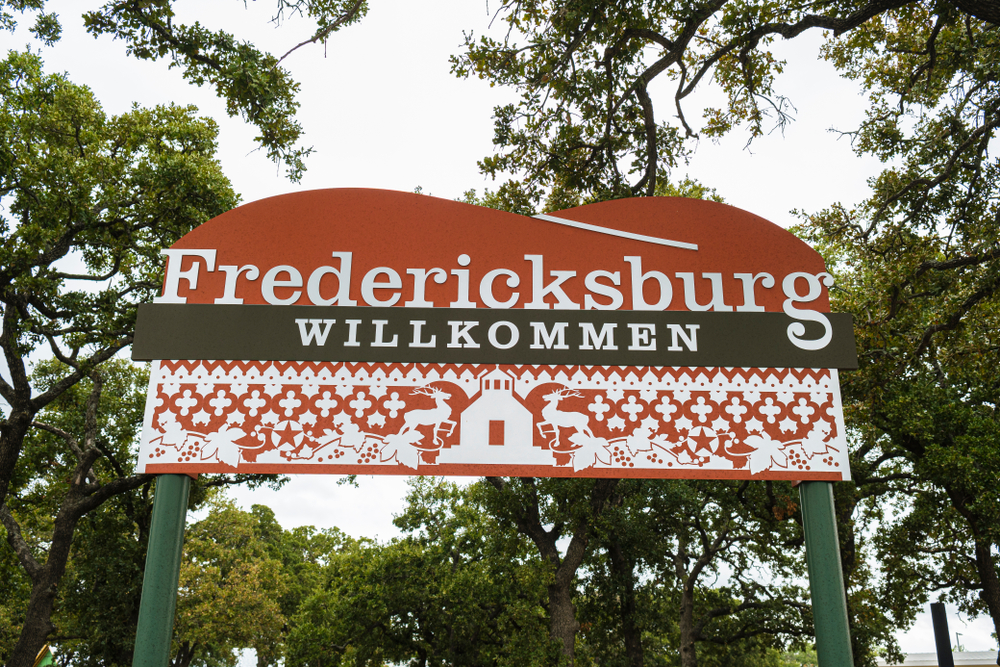 Pedernales Cellars
With many vineyards in Fredericksburg, each one looks to find something unique to offer their guests. At Pedernales Cellars they focus on sustainability to help preserve the best of what Texas Hill Country wineries have to offer. They utilize things like natural pest control, solar lighting, recycling, and composting throughout various stages of the winemaking process.
One of the most interesting sustainability steps they have taken is the geothermal cooling system which reduces the cooling energy by half. This is used in the cellar and barrel storage facility. During your tasting and tour, you will be led down into the underground cellar to see just where they are using this geothermal technology. During your cellar tour, you will also enjoy samples straight from the barrel.
Pedernales joins our list of dog-friendly wineries in Fredericksburg. With 6 generations of winemakers, you know that Pedernales Cellars is one of the must-see wineries in Hill Country.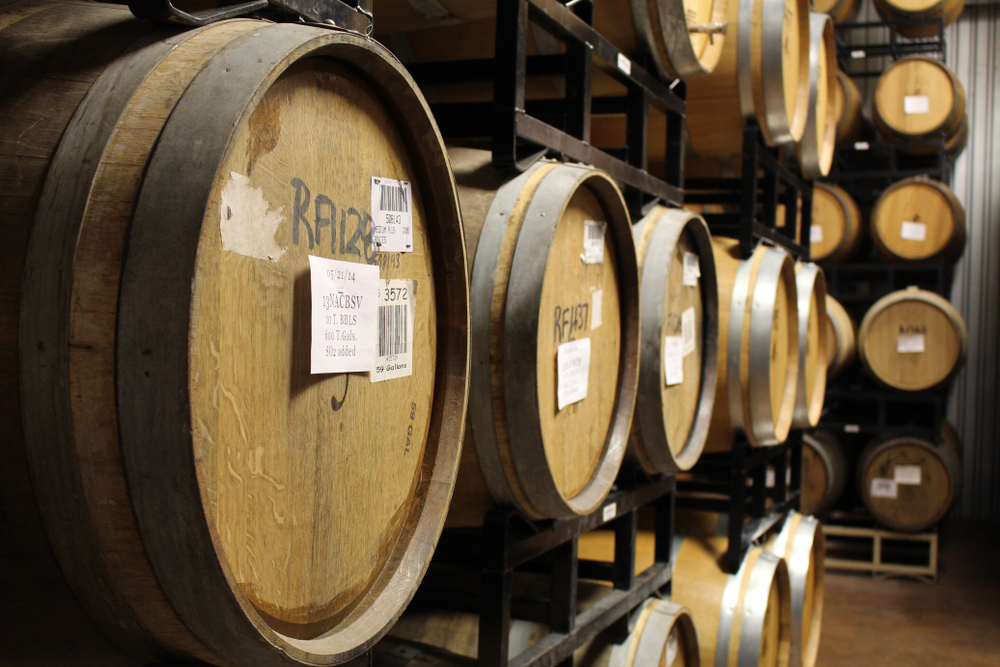 Augusta Vin
We didn't mean to save the best for last, but we just might have saved the best of the wineries in Fredericksburg for last. With sweeping views of the vineyards, and award-winning wines Augusta Vin is the best that Texas Hill Country wineries have to offer.
With the two-story tasting room, you'll get even better views from the second floor, if that's even possible. Alongside the wine tasting, Augusta Vin offers a food menu including the traditional cheese and meat pairings, but they also offer restaurant-quality dishes too. Muffaletta sandwiches, chicken wraps, and even cheesecake slices really set Augusta Vin apart from the other wineries in Fredericksburg.
Augusta Vin also offers two options for immersive tour experiences. Out of all of the wineries in Fredericksburg, this is one of the best places to soak up the knowledge from these experienced Texas winemakers. This experience includes a tour of the production facility, including the crush pad, and barrel tastings. And to top it all off Augusta Vin is on the list of dog-friendly wineries in Fredericksburg. We told you we saved the best for last.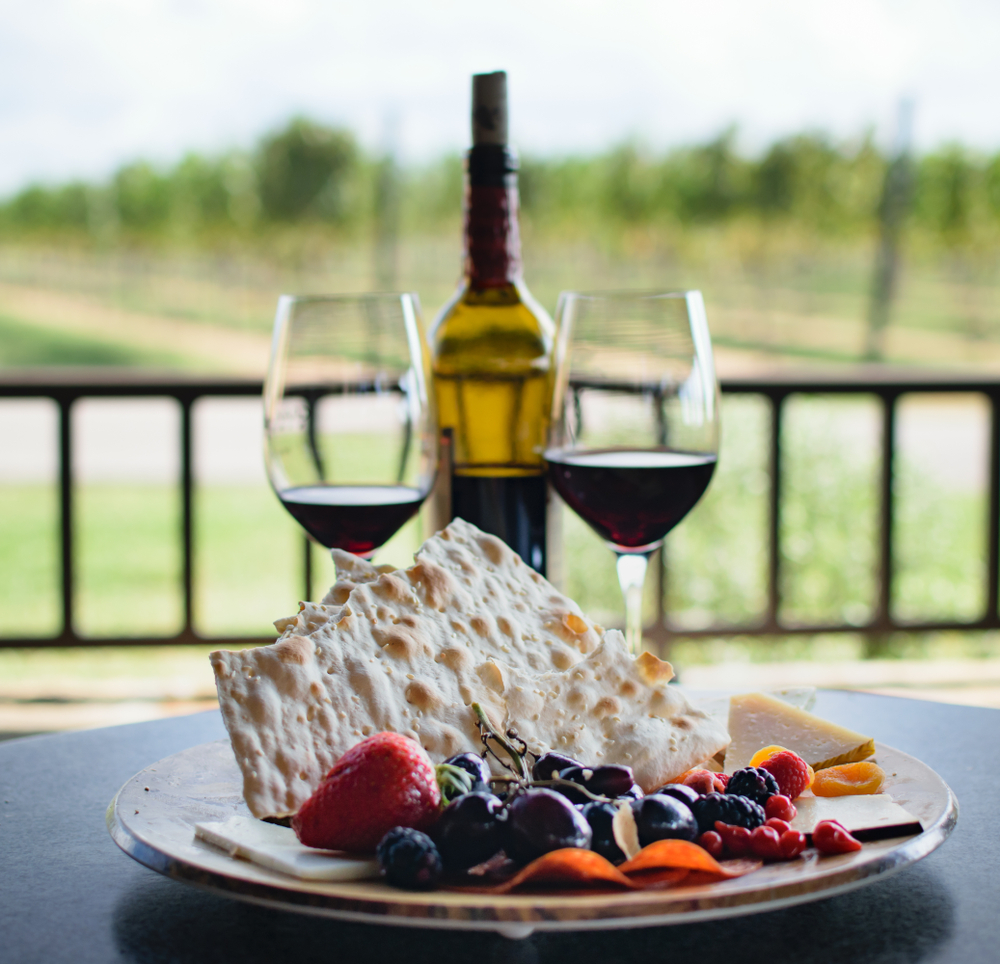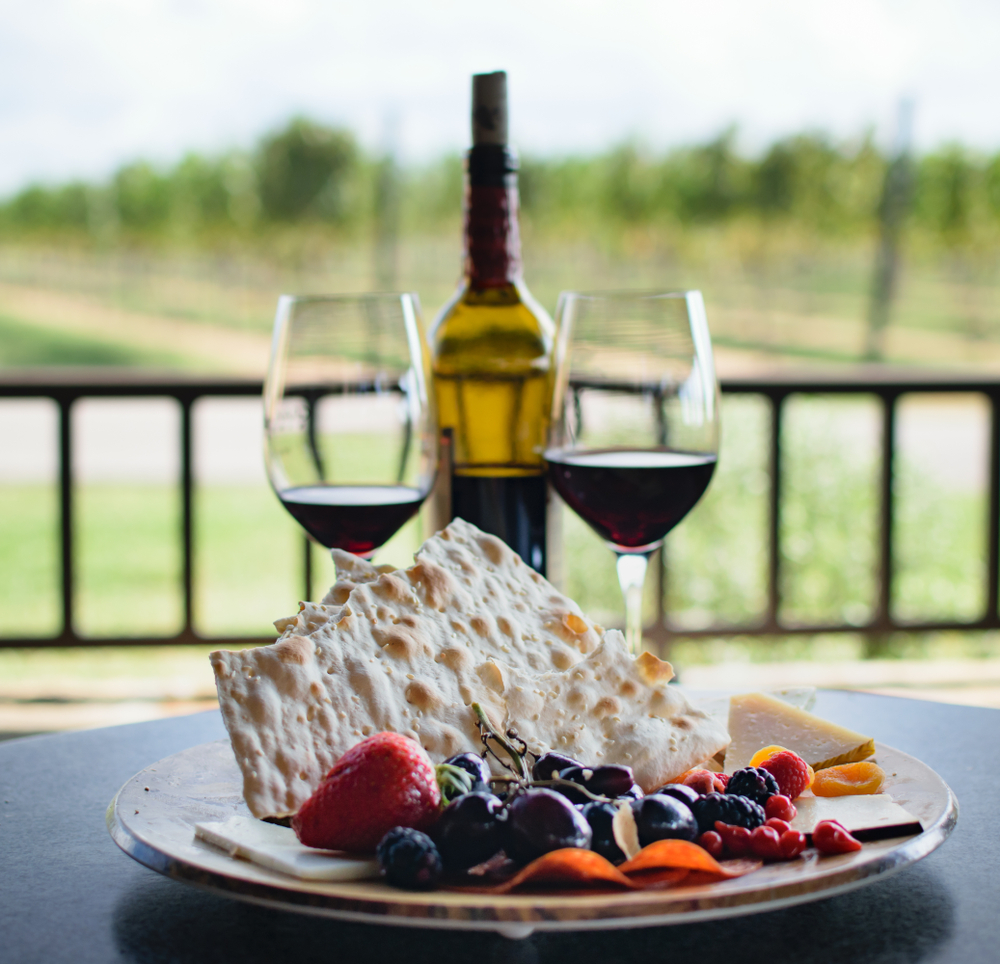 As we said before, the most important thing when visiting the wineries in Fredericksburg is to be responsible. If you are hanging around the area for a couple of days to really maximize your wine tastings in Fredericksburg take a look at 14 Best Things to do in Fredericksburg, Texas You Shouldn't Miss. That way you have something to do in between all the tours, you know, so you can spread the wine out just a little bit.