Interested in finding the best things to do in East Texas? Well, look no further as we have you covered with our list of terrific travel things to do in East Texas!
East Texas has a wide variety of unique and exciting places: ranging from state parks to nearly two-hundred-year-old towns, famous fine art museums, and breath-taking viewpoints. The east side of Texas has an adventure waiting for any tourist or resident!
Even if you're planning a couples get-a-way or the whole family, there are plenty of things to do in East Texas that will excite! For the 21+ crowd try one of more than 20 local wineries across eastern counties. Or for those looking for a new hands-on experience you can go pick your own blueberries! However, be prepared to drive a bit, as these locations are spread across the eastern side of Texas.
While it was difficult to narrow down our list from all the fun things to do in East Texas, we have put together our top choices for a fantastic trip. From historical sites to adventures in nature, East Texas has something for everyone!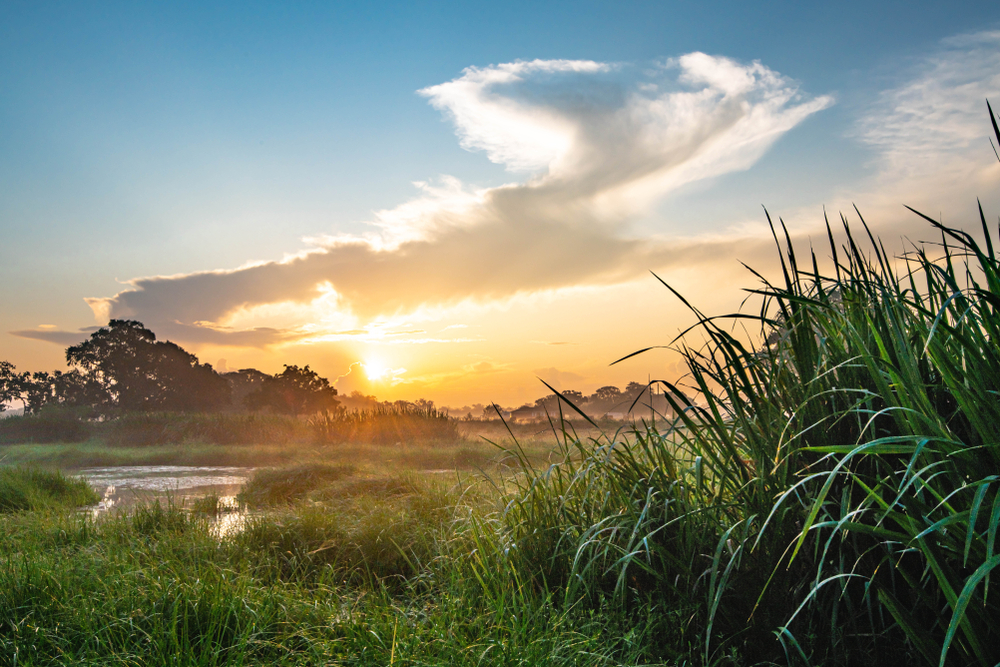 15 Best Things To Do In East Texas You Shouldn't Miss
Tyler State Park
Tyler State Park is definitely one of the best things to do in East Texas! Less than 2 hours away from Dallas, this state park has been around for nearly a century, making it quite a wonder for all ages.
The park contains more than 13 miles of trails, a 64-acre spring-fed lake, even 100-foot tall trees. You can go biking, hiking, geocaching, camping, swimming, or even bird watching in this unique attraction in East Texas!
If looking for a fun experience the lake in the park is well stocked with several types of fish, such as perch, catfish, or bass. Tyler State Park offers the ability to rent fishing rods, tackle boxes, and boats to make the possibilities open to everyone!
This is surely one of the places to be if you are on the hunt to find the best outdoor activities in East Texas.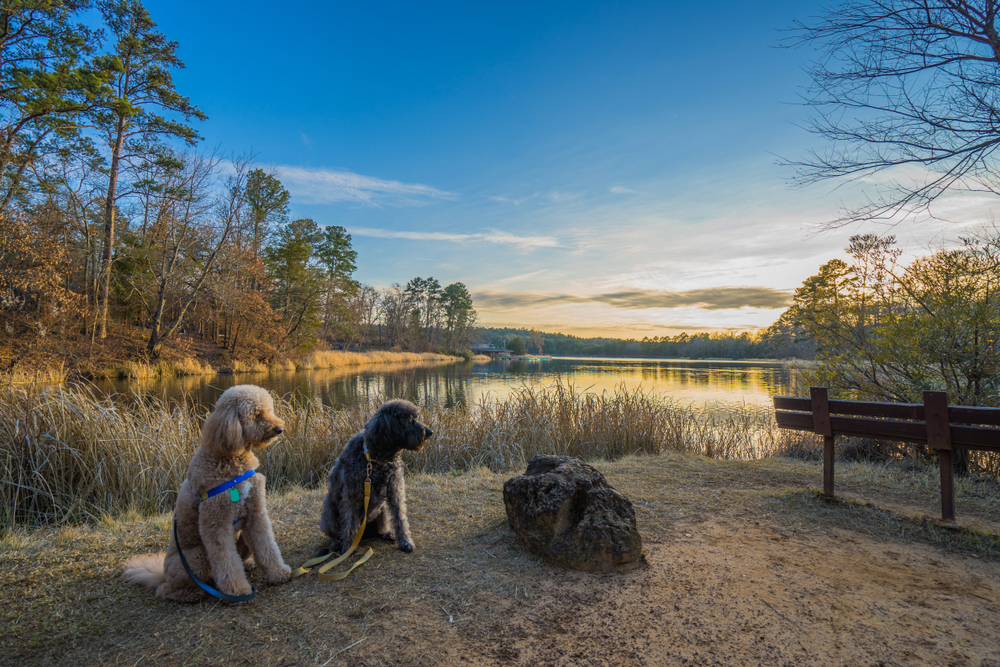 Azalea Trail
Not too far from Tyler State Park and Tyler, Texas is yet another beautiful thing to do in East Texas, the Azalea Trail. In the spring, the Azalea Trail is one of East Texas's most wonderous activities to see as it comes to life!
The trail is actually two driving trails, the Lindsey and the Dobbs trails, that consist of eight miles of flowers winding through Tyler. Flowers, other than azaleas, that can be seen in the trail include tulips, wisteria, dogwoods, and so many more!
Azalea trail is yet another wonderful outdoor activity in East Texas that is a must-see!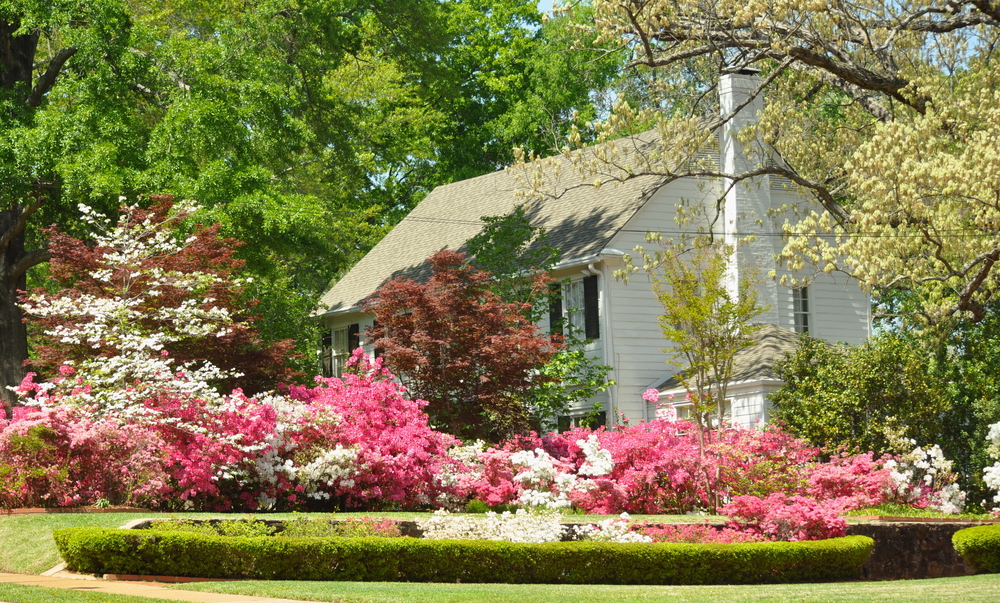 Big Thicket
Big Thicket National Preserve is known as one of the first established national preserves, officially designated as one on October 11, 1974. Due to this historical importance, Big Thicket National Preserve has to be on this list of things to do in East Texas.
Big Thicket is known to be one of the most biodiverse areas in the United States as it contains around 3.5 million acres of land across East Texas. The area contains all sorts of species from alligators and swamps to armadillos and cacti! Currently, there are about 1,320 known species in the preserve, with 3 being endangered.
For the outdoorsy people, there are over 113,000 acres of public land to go exploring, which can be done on land or water. There is hunting, fishing, hiking, biking, horseback riding, paddling and so many more of the best things to do in East Texas!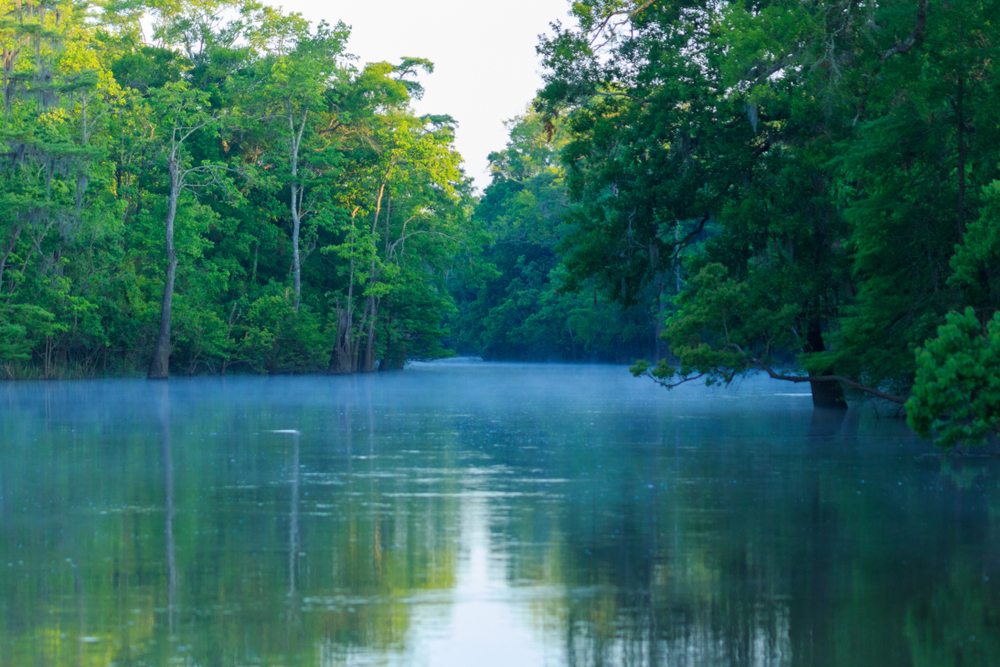 Love's Lookout
A little bit south of Tyler, TX off of U.S. Highway 69 is where you can find the incredible views from Love's Lookout. Love's Lookout Scenic Park is a great stop for residents or travelers to take in the beauty of East Texas. That is why it had to be on the list of best things to do in East Texas.
Love's Lookout is generally known to locals as "Lookout Mountain" as the spot allows you to see 30-35 miles to the east. This is because the lookout point has an elevation of 713 ft.
Love's Lookout is definitely one of the things to do in East Texas and totally worth the stop to see the gorgeous panoramic view.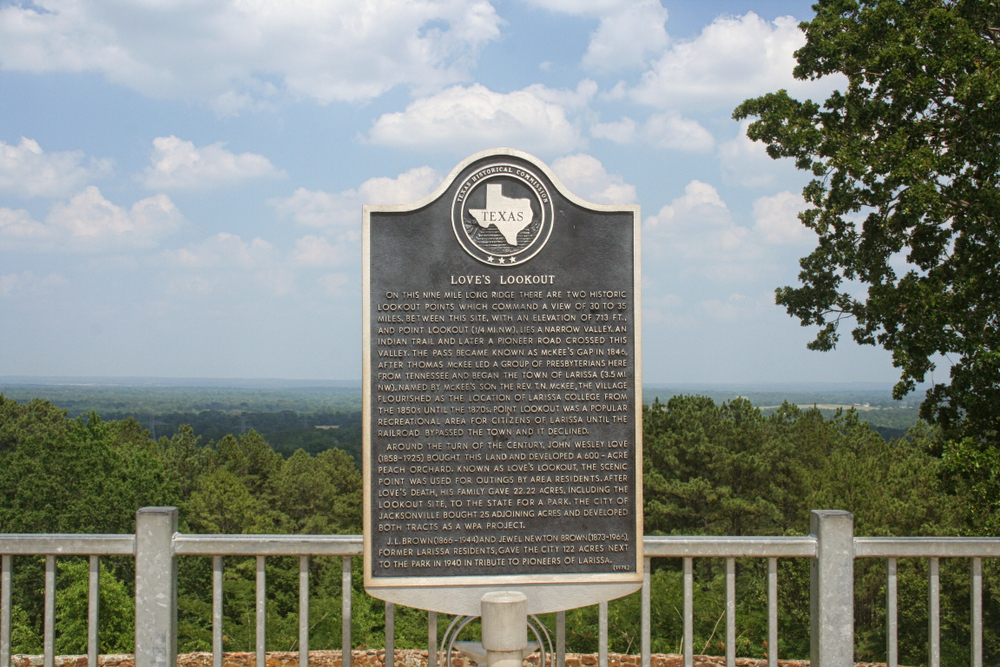 Piney Woods Wine Trail
For the 21+ crowd, the Piney Woods Wine Trail is definitely one of the tastiest things to do in East Texas! Follow the grapevines on a self-guided tour around East Texas to try 20 different wineries.
Piney Woods Wine Trail contains wineries for all tastes from down-home bars to elegant spaces. Along the way, there are also several places that offer food to pair with the gorgeous views and award-winning wines!
This collection of wineries are a perfect trip for the day or even a romantic get-a-way, either way, the Piney Woods Wine Trail wineries are undoubtedly a few fun things to see in East Texas!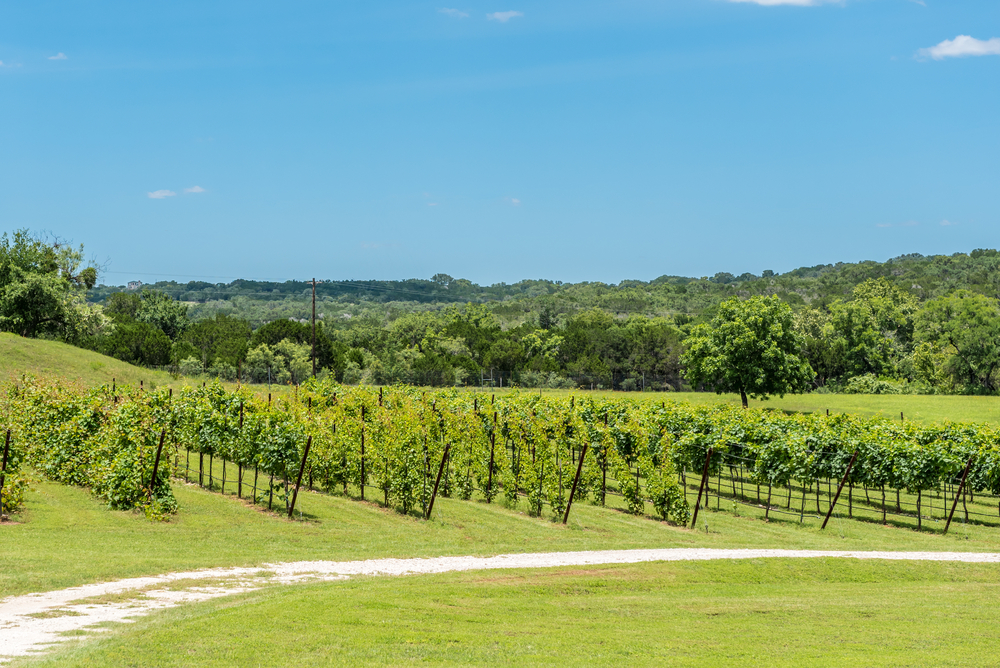 Longview Museum of Fine Art
Longview Museum of Fine Art is home to around 1,000 works of art and hosts nearly a dozen new exhibits per year, making this museum quite an eye-catching thing to do in East Texas!
The museum created in 1972, contains everything from paintings, wood cuttings, paper works, photographs, and much more! The pieces are all considered historically and culturally significant to Texas and are mainly focused on the 1930s-70s. Longview even contains well-known artists such as Warhol and Picasso.
In addition to the permanent art pieces, the museum hosts several Texans artists or Texas-centered art exhibitions to show the history of Texas and the beauty that can be found across the state. The Longview Museum of Fine Art offers a grand look at not only the magnificent views of Texas but also the best places to see in East Texas.
For everyone wanting to see Texas's history through the eyes of other's the Longview Museum is a must-stop location in East Texas!
Texas State Railroad
The Texas State Railroad is an amazing adventure and one of the most fun things to do in East Texas for all ages. From the moment you step onto the depot next to the train and then railways, you are transported immediately transported to another era!
First, you are to arrive at the depot in Palestine, TX, built in the 1970s, this depot was the hustle and bustle spot full of life just waiting to step onto the train.
The train itself is pure elegance from a different time, the ride itself is a 4 hour trip through the Piney Woods area and it showcases nearly 150 years of history. The train is air-conditioned, stocked with food and drink for everyone, and it does meet ADA requirements! There are several different ways to experience the train, just like passengers of old, you can sit in the caboose, presidential, first-class, and many more spaces!
Most importantly are the railways of the Texas State Railroad, which take riders through the gorgeous Piney Woods. The woodlands are home to over 100 species of birds and to the loblolly pines, which are known due to their ability to reach heights of 100 ft or more!
The Texas State Railroad is an immersive experience that allows all to disconnect from the current and see the past through a different lens. This makes it undeniably one of the best things to do in East Texas!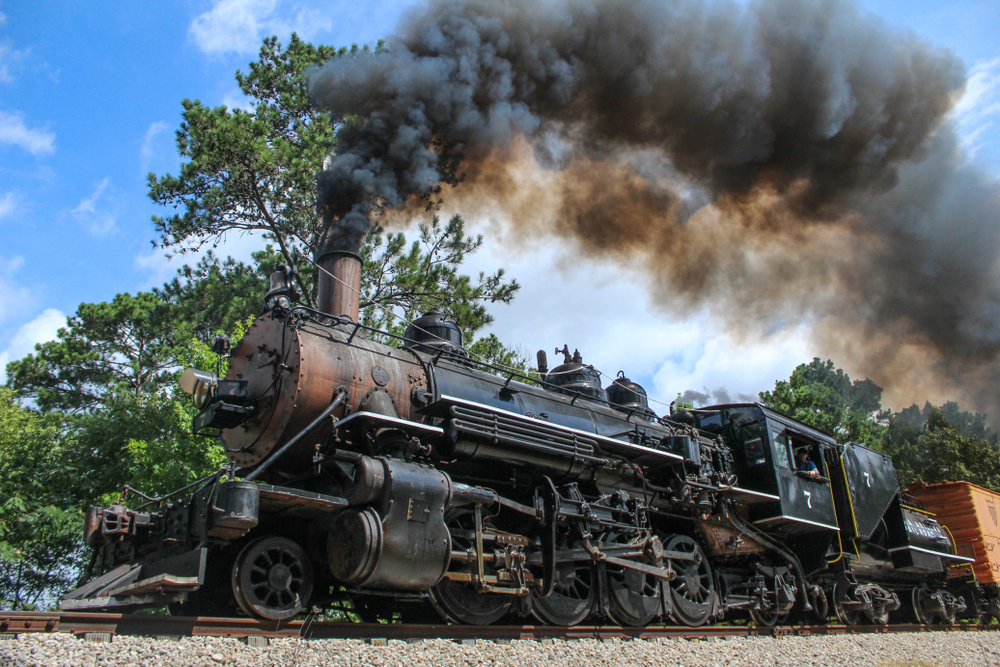 Nacogdoches, Texas
Nacogdoches is known as the oldest town in Texas, making it easily one of the most unique things to do in East Texas! Founded in 1779 the town has significantly grown into an important historical place with tons to do!
Originally began by the Caddo Indians the area has been home to nine different flags and groups of people each leaving a different impact on the town. Most noticeably are the historical sites such as Millard's Crossing Historic Village, Sterne Hoya House Museum, or the Stone Fort Museum.
Or for those over 21 years old, there are several places to try local brews and wines. This includes Red House Winery, the Fredonia Brewery, and the Front Porch Distillery. Many of which offer nightly events such as trivia, live music, and tours of the establishments.
For the outdoorsy adventurers, there are several nature reserves and parks to explore! Places like the Lanana Creek Trail, the SFA Mast Arboretum, or Nacogdoches very own azalea garden, the Ruby M. Mize Azalea Garden. An important note is in Nacogdoches all the trails are dog friendly but they must be on leashes!
No matter what you are searching for, whether it's for a day or a week, Nacogdoches is a must-do thing in East Texas!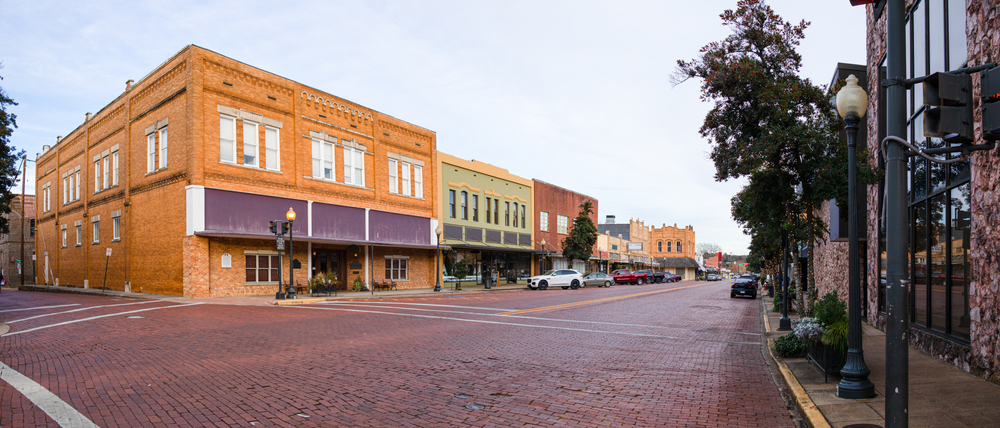 Tyler Berry Farm
A great stop for families is the Tyler Berry Farm, which can be found just north of Tyler, TX. This berry farm is home to both fresh strawberries and blueberries making it one of the tastiest things to do in East Texas!
Tyler Berry Farm was started in 1984 by the Wiggins family, who still run it to this day! The farm covers about 3 acres with around 1800 plants in total. And beginning in April of every year the farm opens its doors and bushes to welcome all to hand-pick or just pick up the fresh berries!
Some things to know the farm is open to everyone including dogs that are on leashes! But do be aware that the farm is home to some local farm animals who are known to not be super social so they do request a bit of caution. Additionally, Tyler Berry Farm does provide baskets for berry picking or you can bring your own!
This experience is definitely something everyone should try, hence why it's on our list of things to do in East Texas!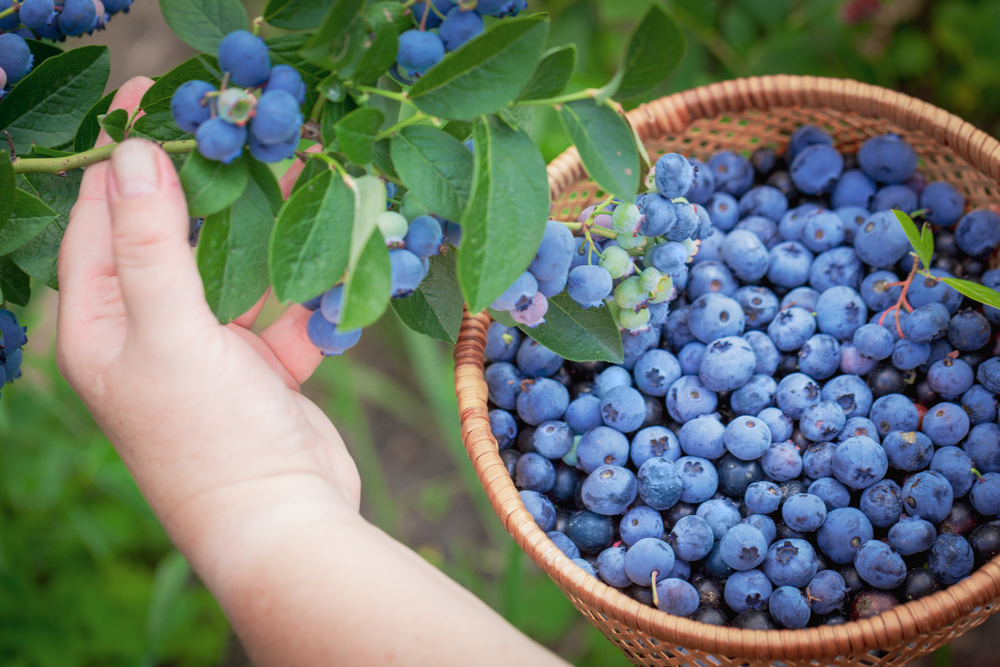 The Blueberry Farm
Another of East Texas attractions is Echo Springs Blueberry Farm. Echo Springs Blueberry Farm is located between Brownsboro and Murchison, TX, and boasts "Texas's Finest Blueberries"! With four different types of blueberries, it's not hard to see why The Blueberry Farm is on our list of things to do in East Texas!
At Echo Springs guests are able to pick blueberries or blackberries and because the plants are not sprayed with any chemicals, you can even eat some while picking! Tours are available for guests as well, to see how the farm picks, processes, and packages the berries for grocers.
Just like Tyler Berry Farm, visitors wanting to pick their own berries should be aware to wear comfortable clothing that protects them from the sun while they are in the fields. Unlike Tyler Berry, Echo Springs kindly asks that pets are left at home.
Make sure to stop by the farm's gift store and bakery to take home some freshly made blueberry goods such as jams, jellies, blueberry cheesecake or even try out their blueberry honey!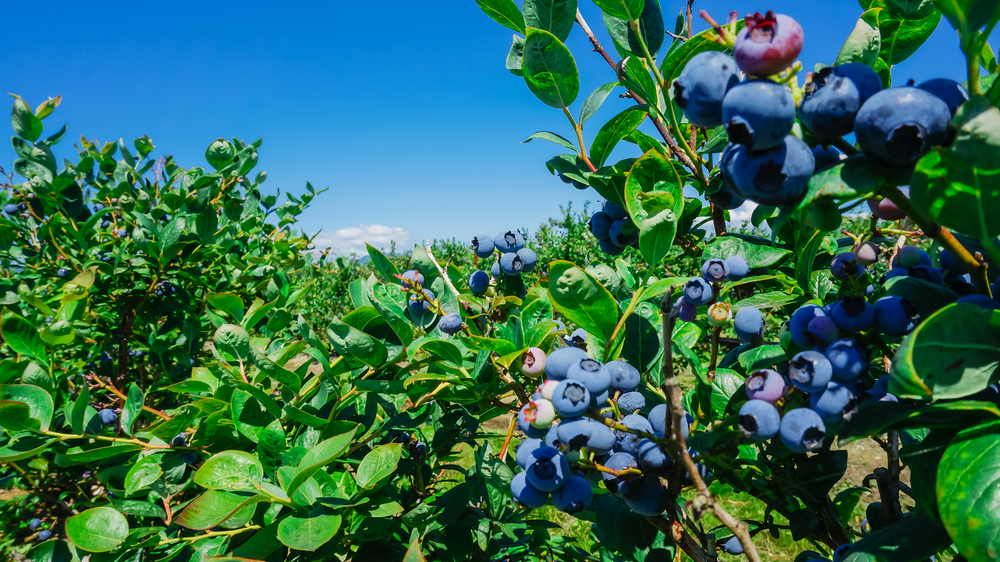 Texas Country Music Hall of Fame
In Carthage, TX is where you can find one of the most musical things to do in East Texas, The Texas Country Music Hall of Fame & The Tex Ritter Museum. This is the site where Tex Ritter's, America's most beloved singing cowboy, legacy is remembered.
The Texas Country Music Hall of Fame is a dedicated museum to the impacts Texans have had on country music, most importantly those of the hometown hero Tex Ritter. Tex Ritter was known best in the early 1930s for several songs such as "Rye Whiskey", "Sam Hall" and "Goodbye Old Paint". For many others, he was more well known for starring in singing cowboy movies like Headin' for Rio Grande or Trouble in Texas.
In addition to the Tex Ritter portion, the museum holds many music festivals and talent shows for up-and-coming country musicians looking for their big break! Be sure to check their website for an up-to-date schedule on upcoming events!
This museum gives visitors an inside look at the importance of country music and the connections to the music had to Texas making it a wonderful East Texas attraction!
Rose Festival
For over 85 years Tyler, TX has been home to the Texas Rose Festival, an enchanting combination of heritage, tradition, and community! This mixture of events and elegance makes the festival a must-see attraction in East Texas!
The Rose Festival is held mid-October every year and is made up of several ceremonial events. This includes the Queen's Coronation, Ribbon Cutting, and Rose Presentation, the Queen's Tea, and the Rose Parade. The festivities are generally focused on the Rose Court, who are often local young ladies chosen to be the Rose Queen and her ladies.
These events are done to celebrate the rose-growing in the area and its impact on the surrounding areas. The stunning visuals of the roses, the extravagant decor, and the beautiful costumes worn by the Rose Court make this festival one of the must-see things to do in East Texas!
Texas Zipline Adventures
Located in Larue, TX, Zipline Adventures is one of the best things to do in East Texas due to the stunning views it offers! Zipline Adventures are a perfect way for all ages to experience the vast beauty of Texas!
The Zipline tours are offered to anyone aged 5 and up and are available any day of the week! Tours usually last about 1 1/2 hrs to 2 hrs covering around 950 ft from 100 ft above the ground! An important note is that there is a little bit of a hike as well as some stairs in order to get to the start of the zipline.
Make sure to check out their website to schedule a tour time! For those thrill-seekers out there this is definitely one of the outdoor activities in East Texas to experience!
Go Flea Shopping in Canton, Texas
Take a swing through Canton's Trade Days forget all of your shopping needs! As the largest free flea market in the United States, Trade Days is a must-have on our things to do in East Texas!
Prior to the first Monday of every month, Canton, Texas holds its four-day-long trade days Thursday through Sunday! In this popular flea market visitors are able to buy anything from large furniture items all the way to homemade jewelry. Be sure to make time for this stop as the flea market usually attracts 100,000+ shoppers and houses more than 6,000 vendors!
For those who enjoy shopping local and experiencing the hustle and bustle of flea markets, this is absolutely one of the best things to do in East Texas!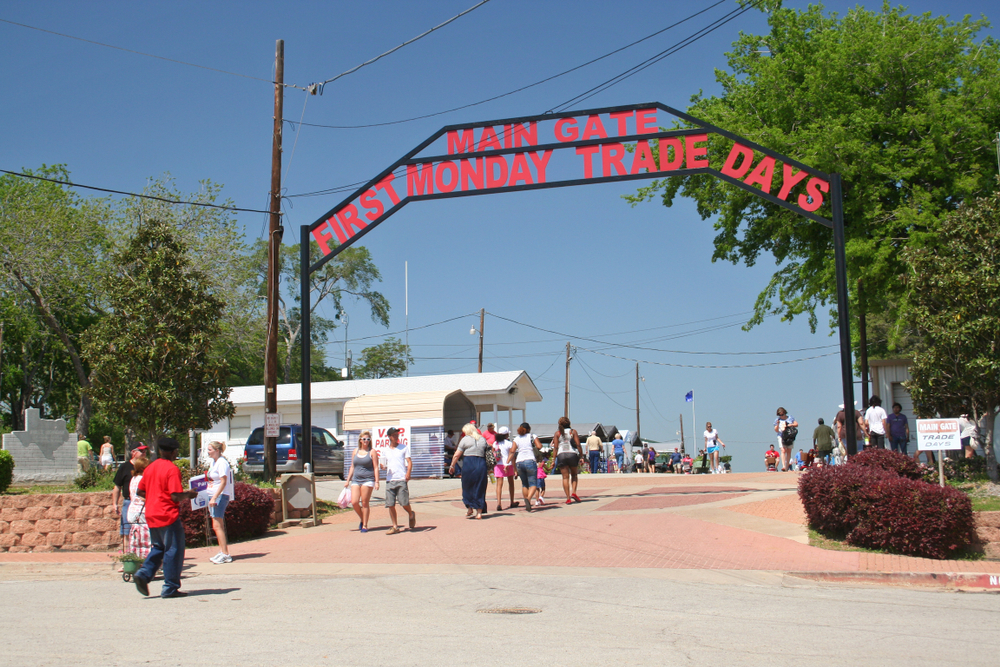 Beaumont, Texas
Be sure to make one of your stops in Beaumont, Texas as it is jam-packed full of historical hot spots and adorable attractions! This Texas town with a bit of Louisiana flavor puts Beaumont securely on the list of things to do in East Texas!
Beaumont is known to the history world as the first town in Texas to have discovered oil when residents struck black gold in October of 1930! Some historical places to see include the McFaddin-Ward House, the Texas Energy Museum, and many more.
But even better this town is now known to the foodies for its mixture of Louisiana specialties and Texan staples! Places like Rao's Bakery, Crazy Cajun, and Logon Café all combine fun environments with mouth-watering entrees. And with so many different styles in town, there is something for everyone!
Beaumont is undeniably one of the places to see in East Texas with its intriguing mix of cultures and flavors!
No matter where you go or what you choose to see there are tons of things to do in Texas. So go on out there and enjoy!