If you are looking for the greatest places for breakfast in San Antonio, you have come to the right place! There are so many options that sometimes choosing can be overwhelming. No need to fret. We have done the work for you and created a list of the best places for breakfast in San Antonio.
San Antonio is home to some amazing restaurants. Culture has had a major influence on types of restaurants and offerings in the area.
These influences are reflected in the cuisine, even the breakfast. You will find everything from avocado toast, chicken and beignets, to breakfast tacos. Breakfast restaurants in San Antonio have something to offer for everyone.
Start off your morning with Salmon Eggs Benedict. Not an early riser? We also provide some options for the best brunch places in San Antonio that offer options like Spicy Tots and Brisket Benedict.
We realize that there are various types of eaters out there and that some may have dietary restrictions. That's why we included restaurants on this list that appeal to various audiences and accommodate dietary restrictions.
Get ready to explore some of the best places for breakfast in San Antonio!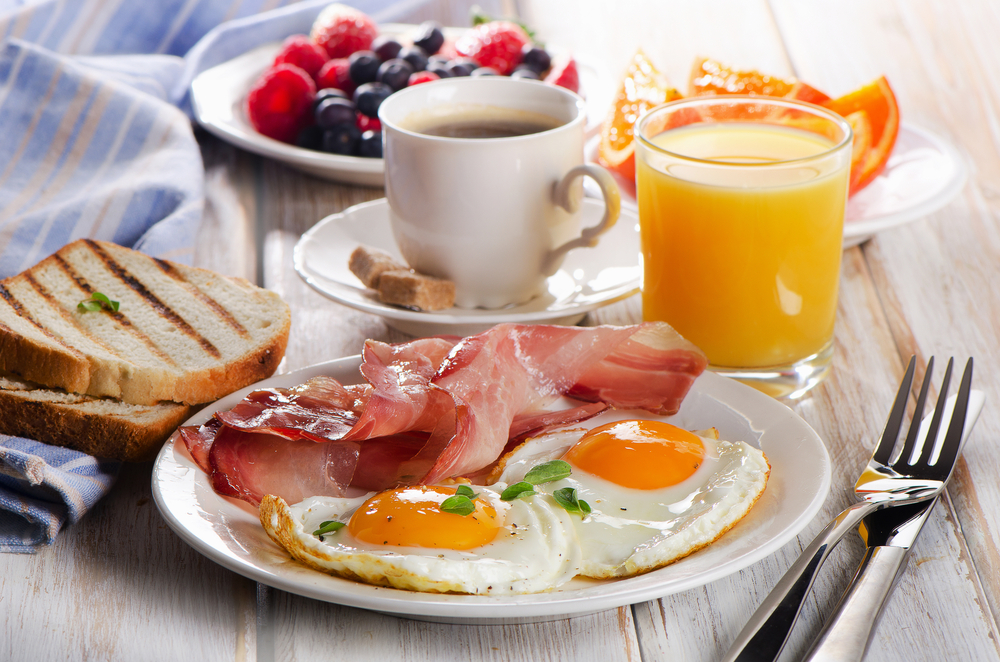 15 Best Places For Breakfast In San Antonio
La Panadería
La Panadería serves some of the best breakfast in downtown San Antonio! It is owned by brothers José and David Cáceros. They wanted to share their Mexican heritage and passion for baking with the people of the town that welcomed them. After becoming successful in Mexico, the brothers decided to bring their delicious cuisine to San Antonio.
La Panadería is known for its handmade bread and pan dulce which is inspired by Mexico's Golden Era. Serving some of the best Mexican breakfast in San Antonio, the comfortable and welcoming atmosphere quickly makes the bakery and café a staple in the city.
The restaurant boasts Avocado Toast, Eggs Benedict, French Toast, and Tres Lesches Croissants. Make sure you bring your sweet tooth! There are several sweet options like the French Toast and Chocolate Croissant.
The most popular dish is the mouthwatering Tequila Almond Croissant. Make sure to stop by and enjoy the best breakfast on the San Antonio Riverwalk. Make sure to check out our list of the Best Things To Do On The San Antonio Riverwalk, complete with a guide and tips!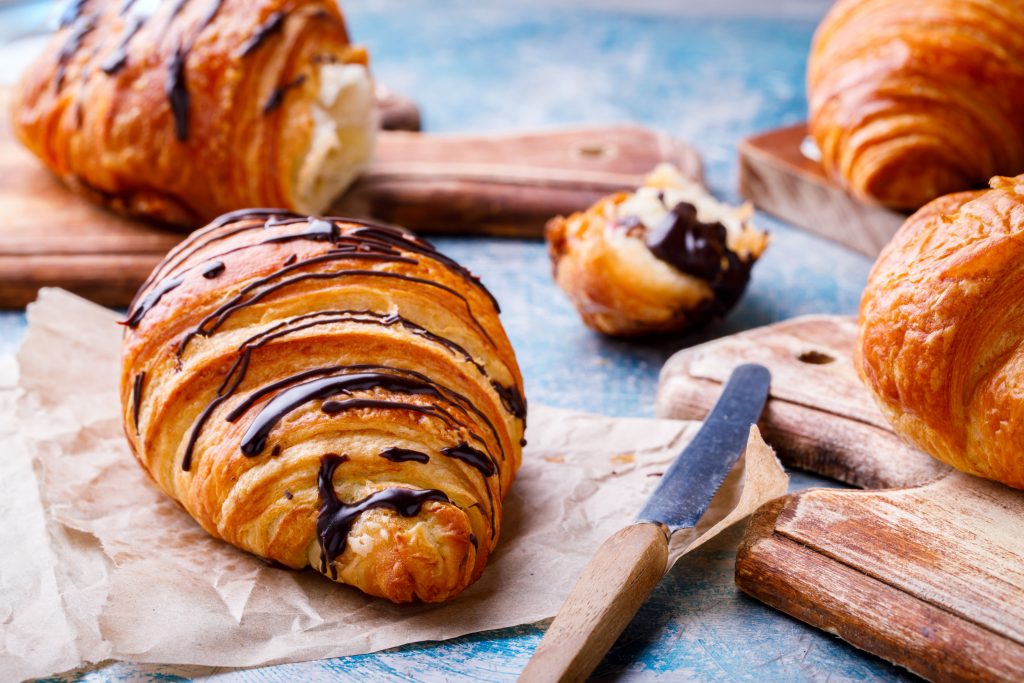 Thyme For Lunch
Enjoy Thyme For Lunch for the perfect healthy breakfast in San Antonio. This women-owned restaurant's motto is "We strive to serve Healthy, Creative Tasty & Nourishing food." The restaurant is both vegan and gluten friendly!
The owners, Morgan & Anang opened this restaurant to offer healthy and fresh food that tastes good. Additionally, they wanted to provide a place where people can come together and connect through a shared love for food and culture. Many of their dishes are Asian-inspired since they spent several years traveling there.
The menu at Thyme For Lunch features several breakfast options like benedicts, omelettes, and waffles. Be sure to check out popular dishes like the Salmon Benny which is composed of smoked salmon, poached eggs, and hollandaise sauce. Or go the traditional route with a Comfort Plate made of pancakes, eggs, and your choice of bacon, ham, or sausage. You won't regret trying some of the best pancakes in San Antonio!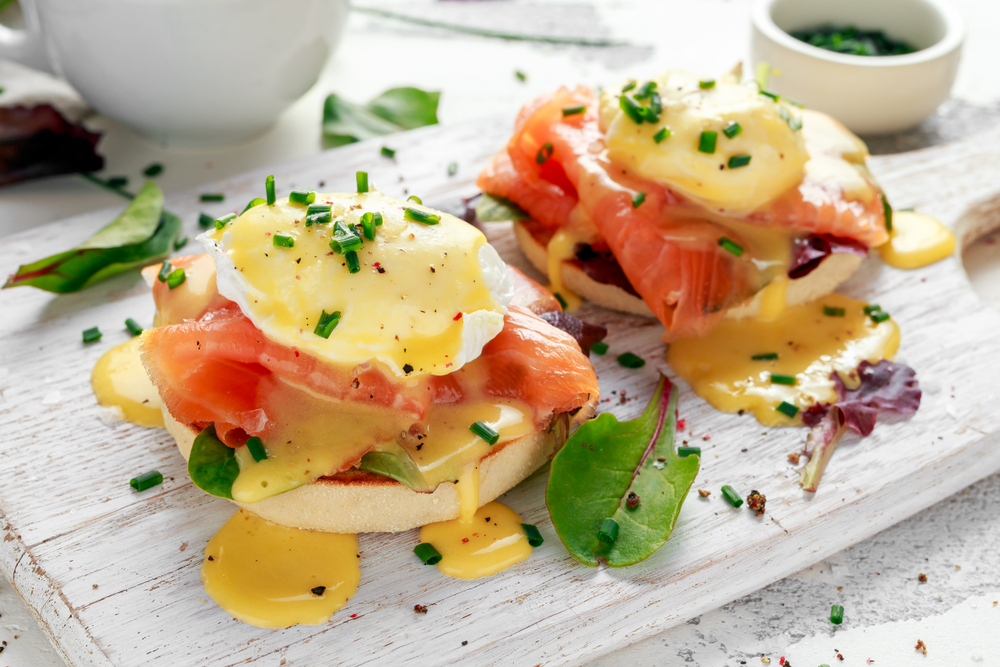 Nola Bruch and Beignets
Nola Brunch and Beignets was opened by husband and wife, Pieter and Susan Sypesteyn. Born and raised in New Orleans, Pieter wanted to bring the flare to San Antonio. Offering some of the best Sunday brunch in San Antonio, Nola Brunch and Beignets
New Orleans' cuisine is known for its history and mix of various cultures that are inspired by Africans, the French, the Italians, and Caribbean heritage. All of these cultures inspired the food and flavors that are served at Nola Brunch and Beignets.
Chicken and Beignets, and Avocado Tostado are fan favorites. You must try the mixed beignets, which is a dish made of two classic beignets, one lemon curd, and one seasonal beignet. It is truly some of the best breakfast that you will eat in San Antonio!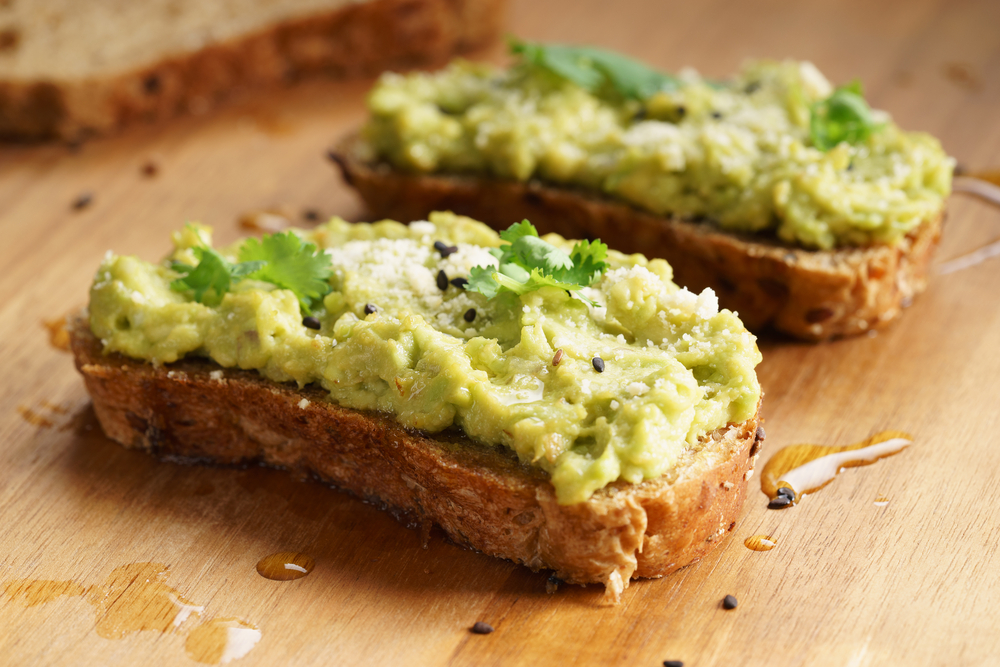 Pancake Joe's
With so many breakfast offerings, it can be difficult to decide where to eat in San Antonio. We've got you covered with the place to visit that offers the best pancakes in San Antonio.
If you are obsessed with pancakes, waffles, or omelettes, you will love Pancake Joe's. It's also the perfect spot for those that have a sweet tooth. Their pineapple upside-down pancakes, banana nut pancakes, and banana nut french toast are a dream!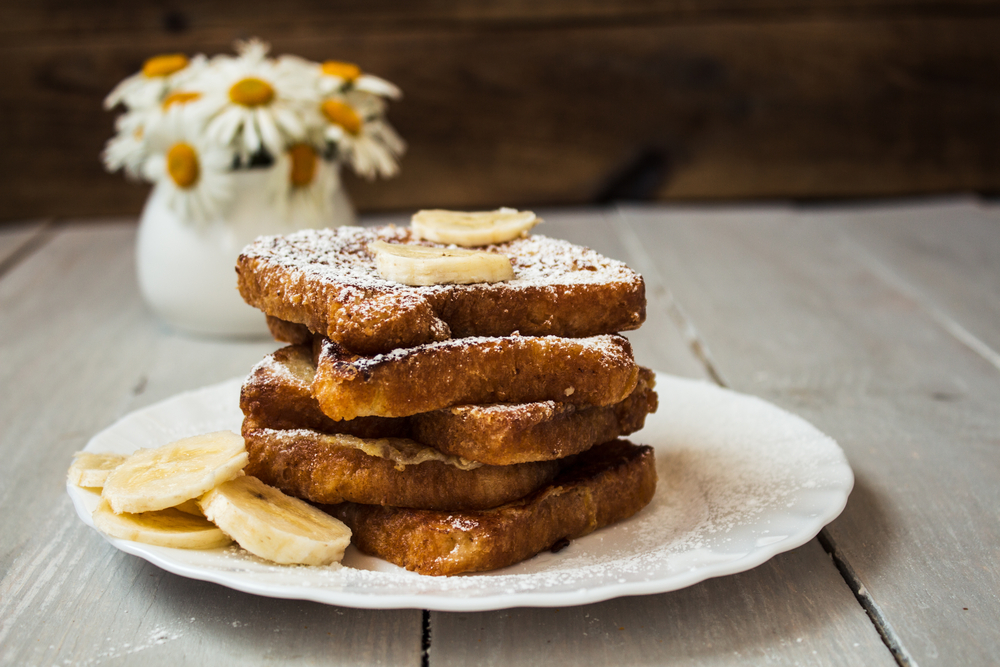 The Magnolia Pancake Haus
The Magnolia Pancake Haus is a popular family-owned and operated staple restaurant in San Antonio. Their passion is to provide the best fresh and delicious food to their customers, both loyal and new.
The amazing culinary team has been featured on several TV shows like Diners, Drive-Ins, and Dives. They are also one of Urbanspoon's top 100 restaurants in the USA and were selected as Best Breakfast in San Antonio for over 10 years! Visiting this restaurant is a must
There are a plethora of options to choose from like pancakes, specialty waffles, french toast, eggs, hash browns, grits, sausage potatoes, and more. This is the place to be if you are looking for a hearty breakfast. Enjoy your meal with a mimosa!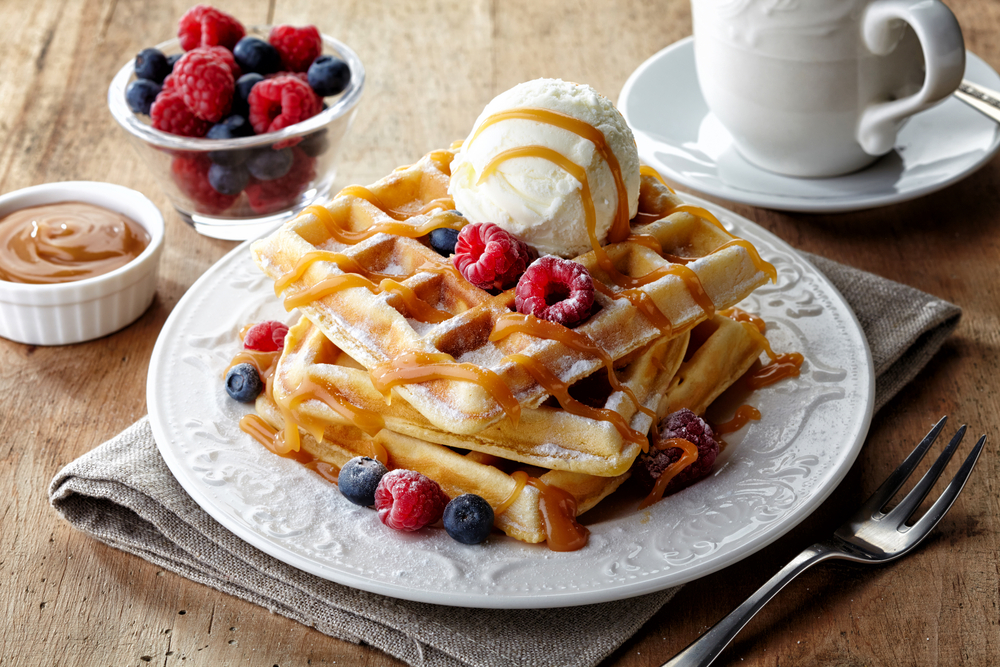 The Guenther House
The Guenther House offers an all-American breakfast using products that were produced from ingredients that were manufactured in their Pioneer Flour Mills. Along with their tasty breakfast, the splendor and beauty of The Guenther House makes it one of the best breakfast restaurants in San Antonio.
The downstairs area of the restaurant features "Ballroom-style" seating and offers a turn of the 20th-century style that is used in the hotel. Breakfast is served all day so guests have ample opportunities to enjoy.
The restaurant offers breakfast platters, breakfast tacos, chicken and waffles, country styles breakfast, and pastries. Guests can also enjoy coffee, tea, juice, and lemonade! Offering some of the most delicious breakfast in San Antonio, the Guenther House is a must try!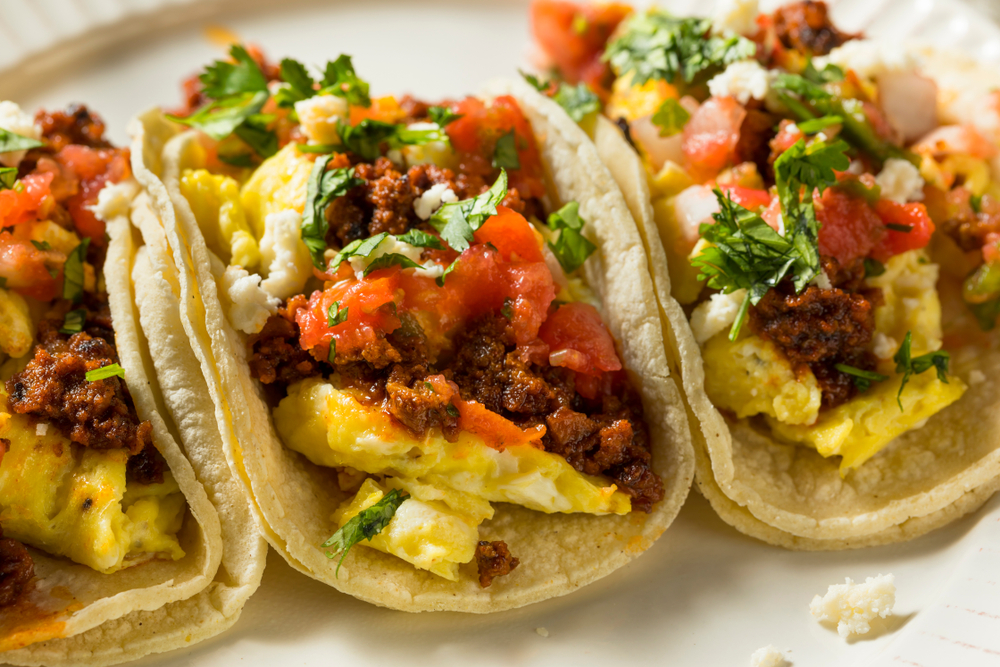 Snooze, an A.M. Eatery
Snooze, an A.M. Eatery, offers breakfast options that are just as unique as its name. If you find yourself in downtown San Antonio, you must stop by this place. It boasts some of the most savory breakfast in downtown San Antonio.
Guests can enjoy unique editions of pancakes, french toast, benedicts, breakfast burritos, oatmeal, breakfast sandwiches, and more. The restaurant is also paleo, vegetarian, vegan, dairy-free, and gluten-free friendly! They will happily accommodate food allergies and diets.
Snooze, an A.M. Eatery's goal is to make its customers feel like their weekend and happy hour are rolled into one. So their restaurant features a full bar. Patrons will enjoy the mimosas, bloody marys, and cocktails with the best breakfast in San Antonio.
Plantology
Like its name, Plantology offers the best vegan breakfast in San Antonio. Called "Brekkie and Brunch," there are plenty of options for vegans to choose from.
Try the sunshine burger which is made of an impossible patty, cheddar cheeze, tempeh bacon, just egg, chipotle aïoli, arugula, and a toasted bun. If you are looking for something more sweet, try the Sweet Potato Hash.
Plantology also offers Honee-butter Chick'n sandwiches, breakfast wraps, bagels, a breakfast bake, and more. Who said that breakfast for vegans has to be basic? Whether vegan or not, you are sure to enjoy some of the best breakfast in San Antonio.
Eggspectation
Eggspectation is the perfect name for this restaurant. Offering several breakfast options, you must try the most savory eggs benedict in San Antonio.
The breakfast menu here is very extensive, and breakfast can be enjoyed all day. There are an additional four benedicts to choose from.
The cajun shrimp and grits is a popular dish. Classic dishes, omelettes, tacos, and flatbreads are offered, also. If you are looking for a classy place to enjoy breakfast in San Antonio, Eggspectation is the place to go!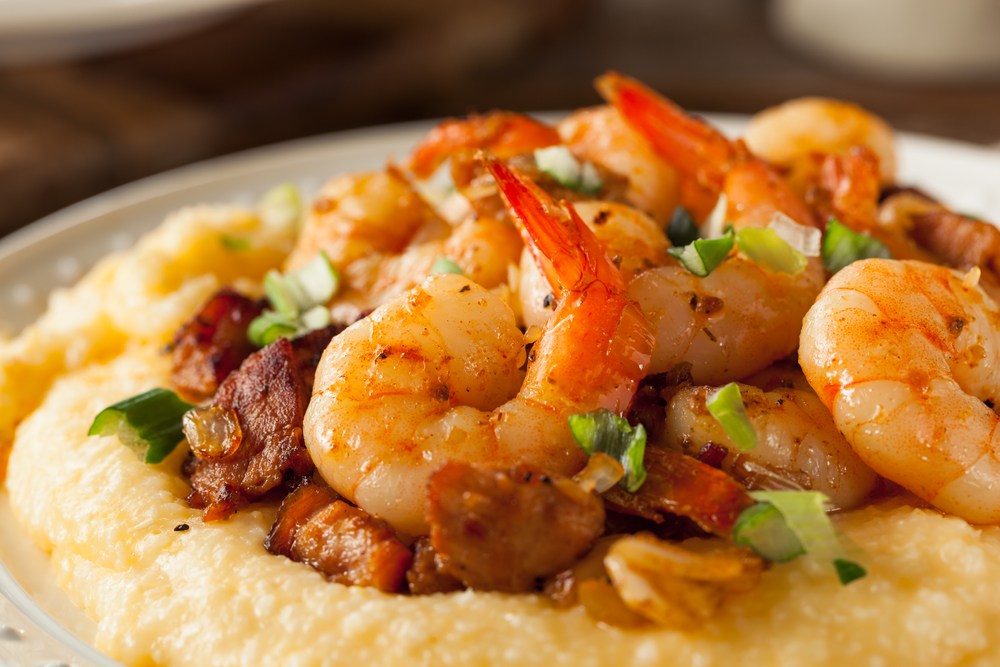 Alamo Biscuit Company & Panaderia
Alamo Biscuit Company & Panaderia makes breakfast fun. If you are an early bird looking for amazing breakfast in San Antonio, this restaurant is the place to be.
They offer a wide variety of breakfast and brunch options. All of their menu options are made in-house with fresh ingredients that guarantee satisfaction with every bite.
Customer favorites include spicy tots, brisket benedict, pork belly, and chicken-fried steak benedict. As one of the most fun breakfast places in San Antonio, Alamo Biscuit Company & Panaderia is sure to satisfy your taste buds!
Ida Claire
Ida Claire is a fun, funky restaurant and bar inspired by southern cuisine. Although southern, the menu was influenced by different regions.
Patrons will see the breakfast dishes that they love with a little twist. The Chicken and Waffles and Apple Crisp French Toast are restaurant staples. You will also find options like the low country breakfast, which is a feast of southern breakfast items.
If you are looking to have a pleasant restaurant experience for breakfast in San Antonio, this is the place to go!
La Villita Cafe
Located on the San Antonio Riverwalk, La Villita Cafe boasts fresh breakfast options and coffee. Since the food here is so delicious, there is usually always a little wait to get in the doors. Make sure you plan accordingly if you decide to visit if you are are looking for breakfast in San Antonio.
The menu has several options like tacos, omelettes, pancakes, yogurt parfaits, and more! There are also options for vegetarians.
Looking for something to grab to go? The restaurant also offers muffins, pastries, and bagels.
Max & Louie's New York Diner
Max & Louie's Diner is the place to go when you want some good ole' comfort breakfast in San Antonio. Started by two immigrants, the restaurant serves breakfast all day.
The atmosphere of the diner makes you feel welcome and comfortable. The menu is extensive so there are plenty of options for everyone in your party to enjoy.
Guests can enjoy omelettes, benedicts, smoked fish, steak and eggs, griddles, waffles. Their orange juice is freshly squeezed so be sure to give it a try!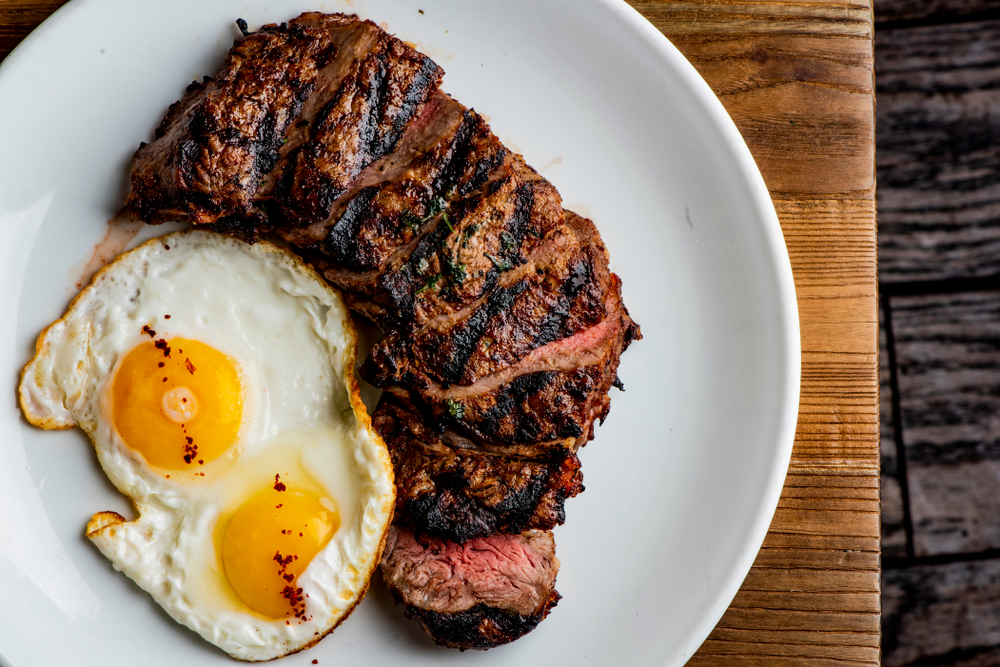 Tutti's a Place for Foodies
Looking for a breakfast place in San Antonio that serves juice bars and smoothies? Along with traditional offerings, Tutti's a Place for Foodies offers several juice bars and smoothie options.
They describe their food as upscale comfort food that has something for everyone, offering a classic twist to traditional breakfast. Even their coffee is locally roasted.
The restaurant has a daily breakfast special that customers can order. Be sure to try out the Chorizo Tacos and specialty pancakes!
Panchos and Gringos
This family-operated restaurant is passionate about serving an authentic mix of Mexican and American food. Panchos and Gringos is a hidden gem located within a neighborhood of historic homes.
The breakfast taco with their housemade ranchero sauce is a fan favorite. In addition to the traditional offerings, Panchos and Gringos also has several breakfast sandwich options for guests to choose from.
If you are looking to try some new flavors, check out this place for breakfast in San Antonio.