Are you looking for the best place to start your day with breakfast in Austin? Whether you're looking for healthy breakfast in Austin, gluten-free breakfast in Austin, Mexican breakfast in Austin or any other iteration, you've come to the right place! Austin has every type of breakfast food you can imagine and we have found the best breakfast in Austin for you!
People always say that breakfast is the most important meal of the day and if you're spending the day exploring Austin you are going to need all the fuel you can get! Although Texas has the reputation for a lot of Tex-Mex and barbecue, in actuality there is a plethora of options available! Having a lot of variety ensures that you will be able to find the perfect spot for you.
It is a given that these places will be open and serving breakfast in the morning. If you're a late riser, most of the restaurants on our list will still have you covered! And of course, those that love breakfast for dinner can get some good use out of this list as well!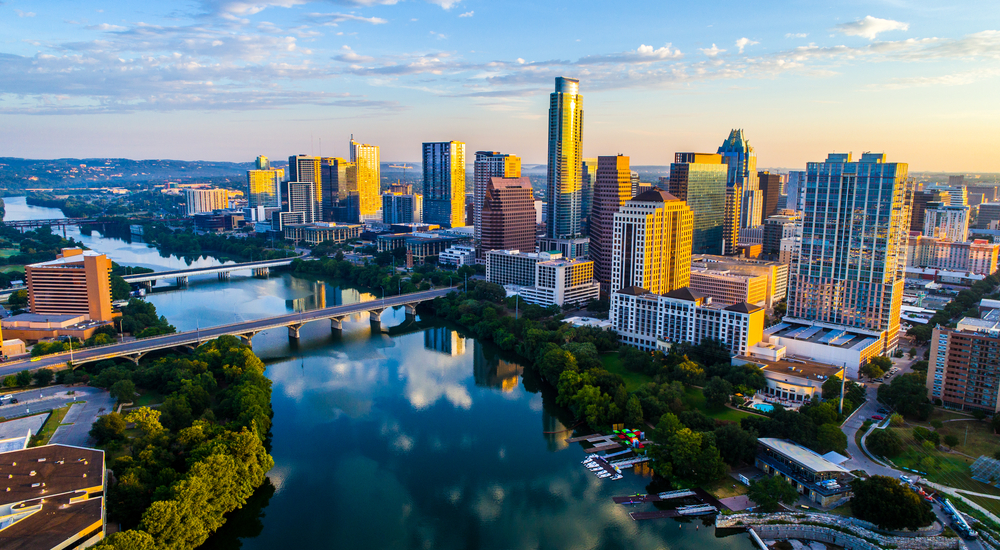 15 Best Places For Breakfast Austin
1886 Cafe and Bakery
For a delicious breakfast in downtown Austin, look no further than 1886 Cafe and Bakery! Located in the historic Driskell Hotel, nestled in beautiful downtown Austin, 1886 Cafe and Bakery should be at the top of your list for a memorable breakfast in Austin. The hotel, built in 1886 is rich in history and boasts dedication to service, memorable experiences and rich culinary delights.
Perhaps their most Instagram worthy item on the menu is their Texas Shaped Pecan Waffle, served with fresh berries, bananas, pecans, mixed berry jam, whipped cream, and powdered sugar! They also have chicken and waffles, eggs every which way you can imagine, pastries, and coffee. If you have someone in your group that isn't a fan of breakfast fare, they also have sandwiches and savory popcorn available.
Hideaway Kitchen and Bar
If you're looking for an amazing breakfast in South Austin, Hideaway Kitchen and Bar is just the place! Hideaway has the goal of delivering locally-sourced southern comfort food with a Texas twist and they do it so well! They serve breakfast from 8am – 3pm daily, and serve brunch Friday through Sunday also from 8am – 3pm.
The Hideaway Kitchen and Bar's menu has something for everyone. Although it's not extensive, they offer the perfect Texan spread. Some items are the Honey Butter Chicken Biscuit, Pecan Pie waffles, Brisket Breakfast tacos, and a list of healthy options like an Açaí Parfait bowl and Sweet Potato Hash.
Hideaway offers both indoor and outdoor seating as well as to-go orders. For a crowd-pleasing breakfast in Austin, Hideaway Kitchen and Bar is a wonderful option!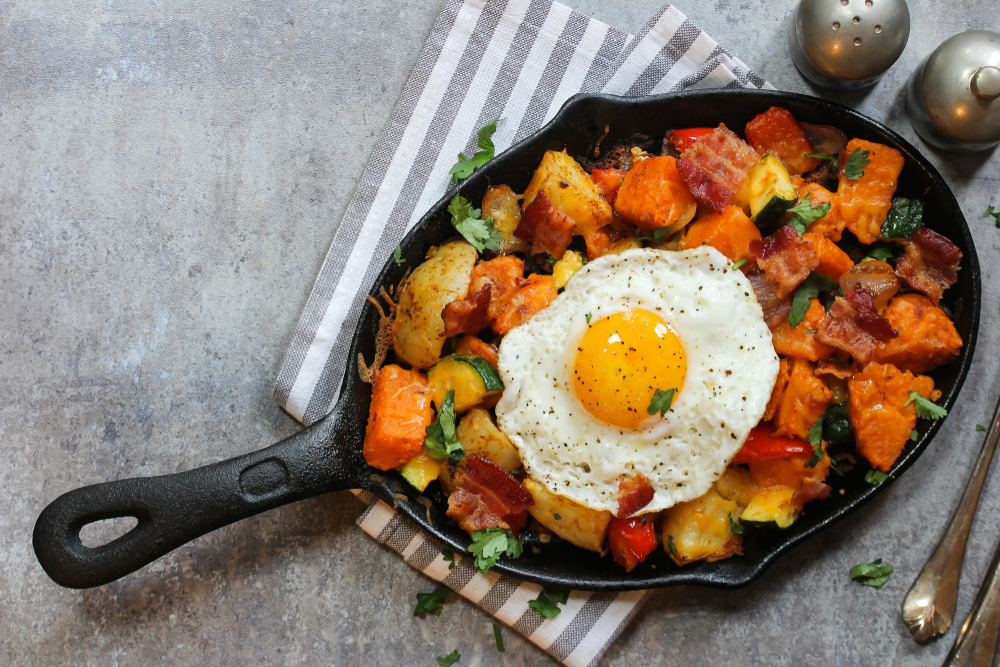 Bouldin Creek Cafe
Since 2000, Bouldin Creek Cafe has been offering fairly-priced and delicious vegan and vegetarian food for a healthy breakfast in Austin! Offering a holistic approach to preparing food, Bouldin Creek Cafe supports Austin based business when they are sourcing ingredients for their menu. From their bread to espresso, they make it a priority to buy local!
Bouldin Creek Cafe has a full coffee and espresso bar; everything from your standard americano to a Masala Mocha made with organic vegan chocolate & chai spices! For breakfast fare they have bagels, oatmeal, plates, omelettes, and of course breakfast tacos!
Ahead of a growing trend, Bouldin Creek Cafe has moved to a One Fair Wage model where they charge 20% to your tab, but you are not expected to tip. The idea is to move away from having their servers so heavily reliant on tips when the standard was for customers to tip very little or sometimes not at all. Part of the holistic model, Bouldin Creek Cafe is taking care of their city by buying local, their customers by serving healthy, locally sourced food, and their employees by not making them tip reliant. Please come to Bouldin Creek Cafe for a holistic, delicious, and conscientious breakfast in Austin!
Snooze, An A.M. Eatery
If you are looking for the absolute best pancakes in Austin, run to Snooze, An A.M. Eatery! Decorated with such trendy vibes with the 1950's meets The Jetsons. With plenty of seating, parking, bar seating, and outdoor seating on the patio, Snooze is perfect for your group or just for you!
Now the main event: their pancakes! Snooze, An A.M. Eatery has your standard buttermilk, blueberry, and chocolate chip pancakes. But they also have seasonal pancakes, a seasonal pancake flight, pineapple upside down pancakes, and blueberry danish pancakes! You cannot go wrong with any of these amazing flavors!
Snooze, An A.M. Eatery also has french toast, eggs, tacos, burritos and vegan options! Another bonus is their options for alcoholic beverages such as mimosas and bloody marys. For a wonderful breakfast in Austin, before a day full of adventures please check out Snooze, A.M. Eatery!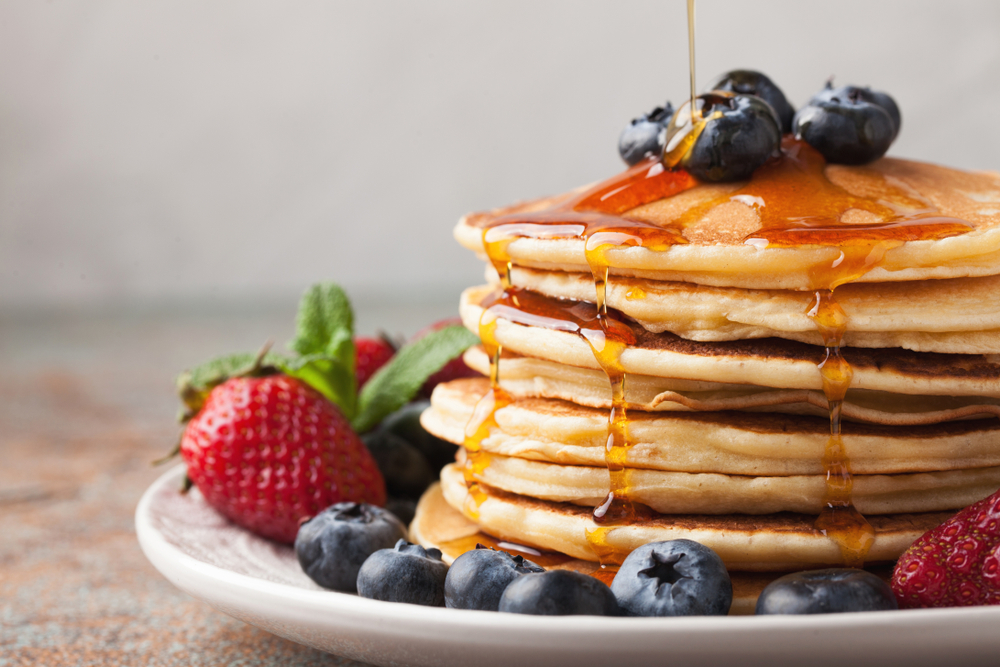 Arturo's Underground Cafe
If you're looking for the perfect weekend brunch spot, Arturo's Underground Cafe has you covered with the best brunch in Austin! Served 10am – 2:30pm, Arturo's pride itself with home style cooking recipes found no where else!
Their menu has the five categories of Eggs Benedict, underground favorites, weekend scrambles, grilled sandwiches, and green leaf salads. One of their most popular dishes is the Mad Scramble which includes sausage, crispy bacon, chorizo, mushroom, cheddar, chipotle hollandaise, and avocado! The fan favorite is the Caribbean toast, described as mama's french toast with grilled bananas, pecans, and dark caramel syrup!
Arturo's Underground Cafe is by far the best brunch in Austin! If you're not in town on the weekend, Arturo's is the spot for a delicious breakfast in Austin!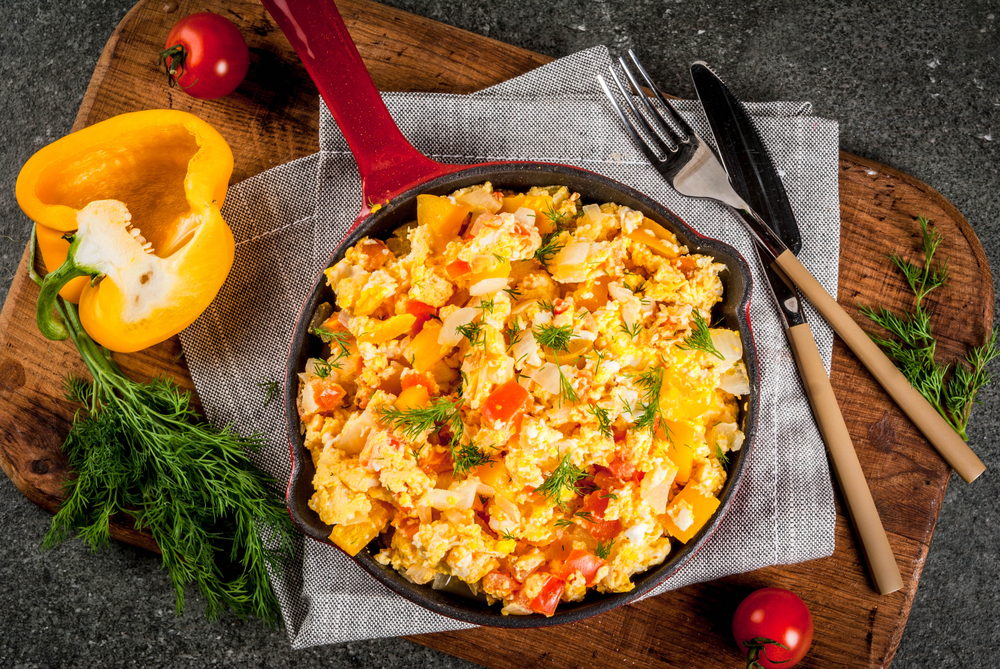 Citizen Eatery
Citizen Eatery is taking an all new approach to meatless dining and reimagining some of the breakfast flavors you already know and because of that, they are the best vegan breakfast in Austin. With a completely meat free menu, Citizen Eatery specializes in vegetarian, vegan, and gluten-free options.
Located in Central Austin, there is plenty of free parking and they offer a reward system for returning customers! Their menu includes scramble and omelettes, flapjacks and toast, and granola and sandwiches.
With Texas having the reputation for meals revolving around meat, Citizen Eatery makes vegan choices easy and accessible. Their extensive menu, attention to quality, and knowledge of vegan food makes Citizen Eatery the best vegan breakfast in Austin.
Another Broken Egg Cafe
If you are experiencing a very specific craving for Eggs Benedict, then Another Broken Egg Cafe has you covered with the best Eggs Benedict in Austin! Another Broken Egg Cafe has an extensive and divine menu, but their crown jewel is Eggs Benedict six different ways!
They have traditional Eggs Benedict, but also Eggs Benedict served with shrimp, salmon, or crab cakes. Not a fan of seafood? Not a problem! They also have Eggs Benedict laid on hashbrowns made from potatoes, ham and cheese!
Serving breakfast, brunch, lunch and artisanal cocktails, Another Broken Egg has just what you need if you're visiting with a group. Their menu also includes french toast, waffles, omelettes, biscuits and gravy, and so many other options!
Another Broken Egg Cafe is one of the best Austin breakfast restaurants especially if you have an activity or tour to catch!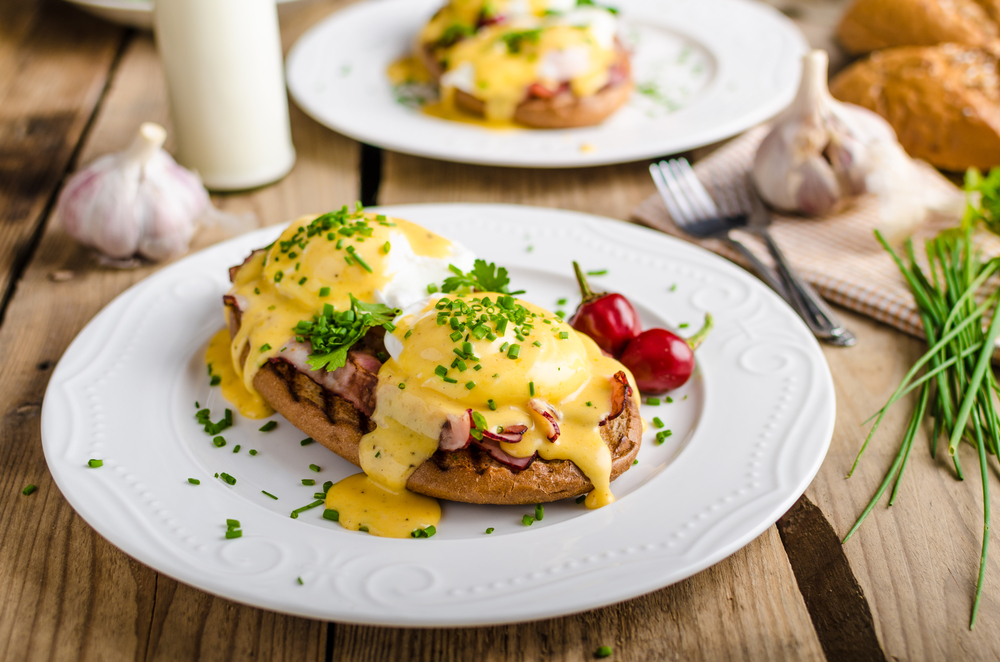 Picnik
Are you looking for a delicious gluten free breakfast in Austin? Whether by choice or by sensitivity or allergy to gluten, sometimes finding breakfast food that is gluten free can be a challenge! Picnik makes eating gluten free simple and delicious.
Pickni has a french toast made out of their house baked bread, cinnamon roll pancakes, a farmhouse breakfast, frittata, and so much more. They also sport a full coffee bar!
Their complete menu for breakfast, lunch, and weekend brunch is gluten free, but also peanut free and refined sugar free! They boast real food and good vibes. For food that is free of all the bad stuff and full of all the good stuff, Picnik is the spot for breakfast in Austin!
Juan in a Million
Opened in 1980 by two school teachers, Juan in a Million is the best place for a Mexican breakfast in Austin! Their legendary Don Juan Taco is rumored to be able to feed a family of four! Featured on Man vs Food, they maintain their community minded approach supporting other local businesses as much as possible.
With almost twenty different breakfast tacos, Juan in a Million really does have a lock on being the expert in breakfast tacos in Austin. In addition to the breakfast tacos, Juan in a Million has breakfast plates such as huevos al la mexicana, Texas rib steak breakfast, and huevos rancheros.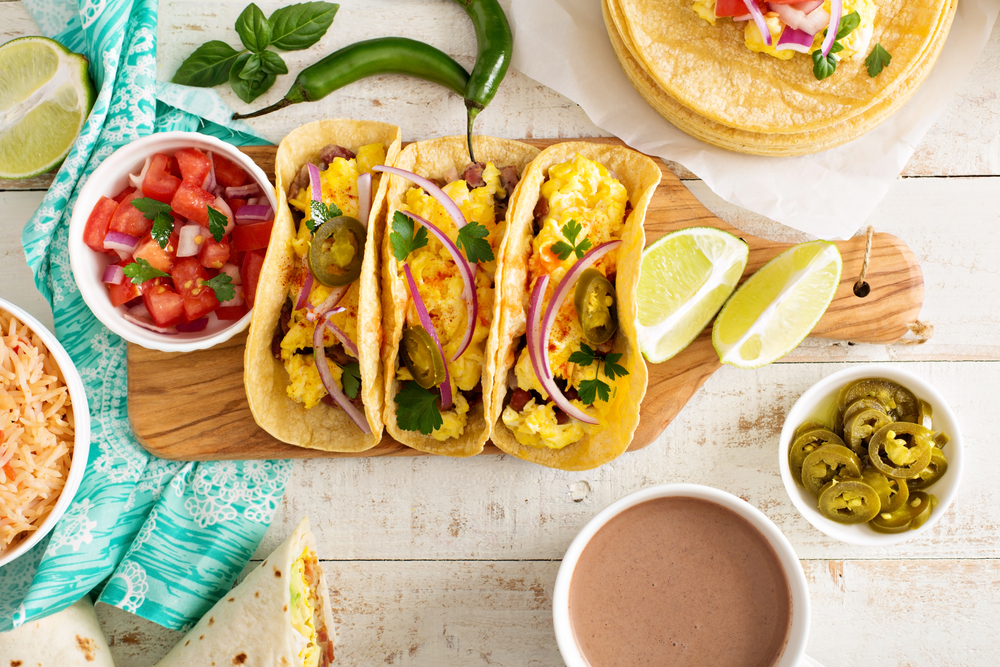 Humpty's Wall of Breakfast
Humpty's Wall of Breakfast is the best place to get breakfast in North Austin! Started by a husband and wife team with the goal of creating "a place where you can come for food that is fast and completely customizable, with delicious coffee that'll set you up to tackle your busy day, no matter what it throws at you."
Differing from the previous spots on our list, at Humpty's Wall you choose whether you want a sandwich, wrap, or bowl, then pick your protein, vegetables, cheeses, sauces and/or salsas allowing you to make the exact meal you are craving!
With gluten free and vegetarian options, Humpty's Wall of Breakfast is one of the best breakfast restaurants in Austin!
JuiceLand
For the best smoothie breakfast in Austin, JuiceLand is a must! With multiple locations within the Austin area, there is always sure to be one close by! Their decor is bright and fun, as well as their staff! Started in 2011 with the desire to "encourage our community to embrace health, wellness, and a vibrant, plant-based diet to positively impact humankind and the sustainability of our planet."
Their menu features a plethora of smoothies, but also smoothie bowls, raw juices, aquas frescas, cold pressed juices, shots, superfood lattes, tonics, and plant based meals! Their ingredients list includes fruits, vegetable, a variety of mylks, sweeteners, and spices.
For an energizing breakfast in Austin where everyone is sure to leave satiated, please visit JuiceLand!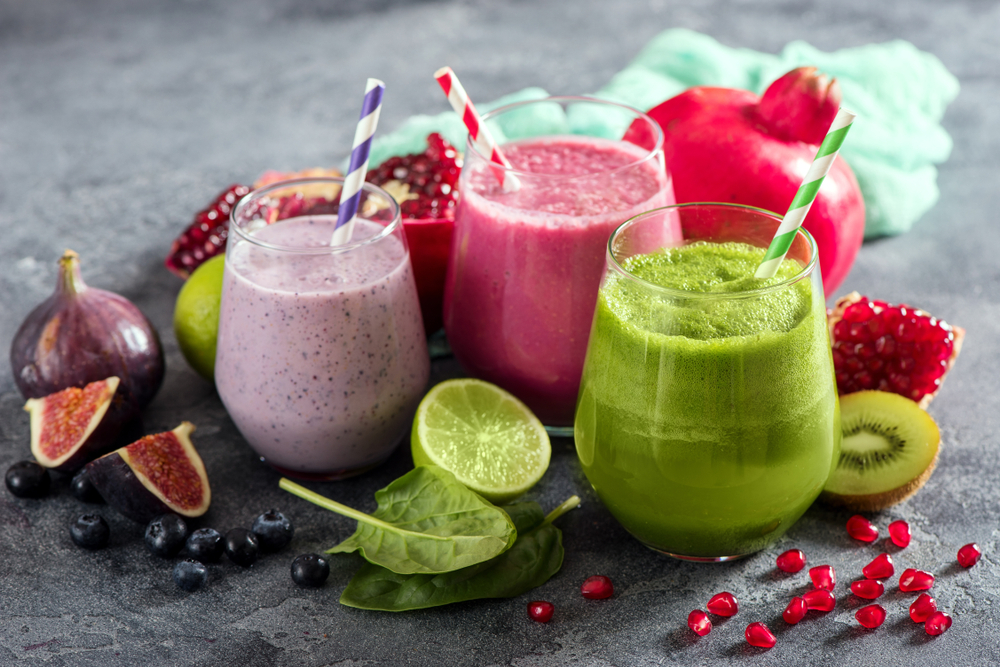 Nervous Charlie's
Nervous Charlie's is the must visit when it comes to the best bagel breakfast in Austin! Their loyal customers and delicious breakfast bagels are because all of their ingredients are locally sourced in Austin, or shipped directly from the bagel capital: New York City. Their goal is to a place for everyone, whether you are bringing family, swinging though on your way to work, or meeting for business, there's room for you at Nervous Charlie's.
Nervous Charlie's has all of the normal bagel flavors, but they also have french toast, sun dried tomato, and jalapeño cheddar. In addition to the standard cream cheese flavors, they also have scallion, pistachio, and spicy arbol & pequin pepper. There is also a vegan option!
If you enjoy your morning bagel, you can get a bagel sandwich to go for lunch! Nervous Charlie's is a little bit of New York City, nestled in Austin and the perfect place for a bagel breakfast in Austin!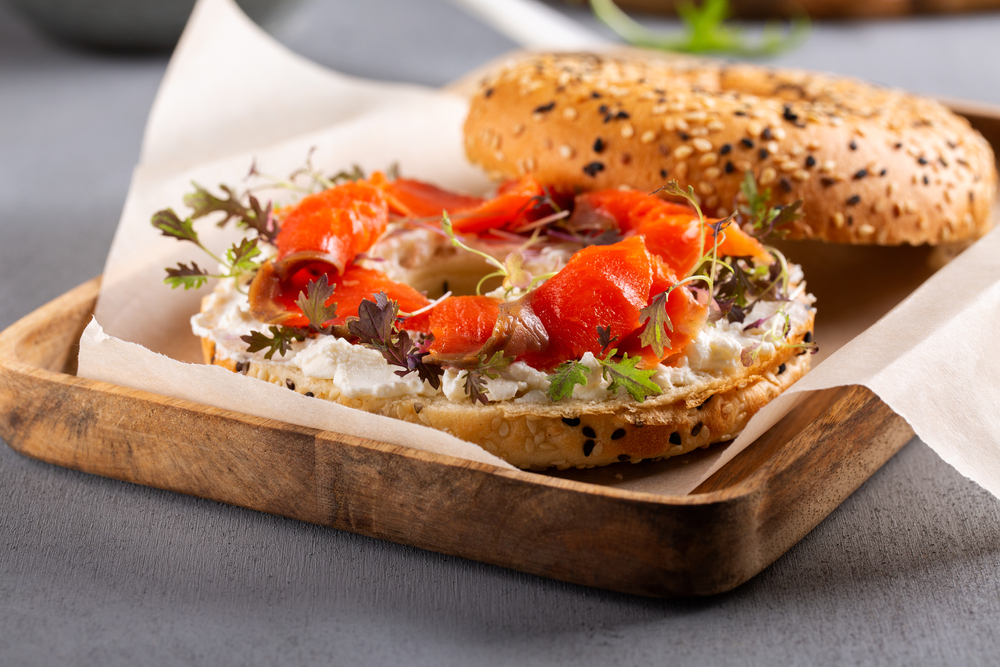 Moonlight Bakery
Moonlight Bakery is the prefect place to stop for a to-go breakfast in Austin! Austin is in a wonderfully advantageous spot if you are looking to see more of Texas. Centrally located between San Antonio, Dallas, and Houston there is a perfect opportunity for a road trip. And road trips require on the go breakfast!
Moonlight Bakery has an array of breakfast pastries. Over thirty options are offered on a daily basis, from croissants, to eclairs, to fritters, to muffins, danishes, cinnamon rolls and so much more! There is also an offering a bread and cookies for a little snack later!
Whether you need a quick breakfast in Austin or just craving a pastry, Moonlight Bakery will take excellent care of you!
Waffle Love
Waffle Love has the best waffle breakfast in Austin! Located just north of Austin in Round Rock, Waffle Love has so many sweet and savory waffle options!
Some of their savory options include the classic chicken and waffles, a salad the incorporates waffle croutons, a chicken and avocado tartine, and a grilled cheese and tomato bisque among several more options! Their sweet options include and banana cream pie waffle, one that has Biscoff cookie butter, some have fruit, some have chocolate.
No matter whether you choose sweet or savory, you are sure to be satisfied! Waffle Love should be top of the list of where to eat breakfast in Austin.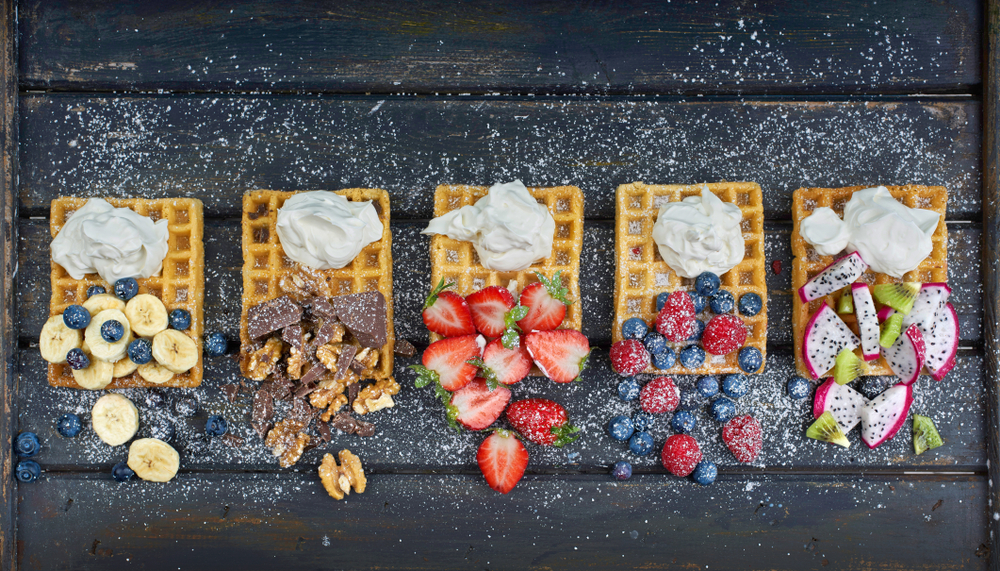 Mozart's Coffee Roasters
If you are looking for an amazing coffee shop that also has food, then Mozart's Coffee Roasters is just what you need! Since 1993, they have claimed the first coffee shop in Austin to roast in-house, first to offer free wifi, and first to add a bottomless cup to their menu. Mozart's Coffee House has the best coffee and breakfast in Austin!
Nestled on Lake Austin, their outdoor deck has beautiful views of the water, close enough to hear those enjoying one of Austin's hidden gems! Their menu boasts different types of coffee and coffee prepared different ways. Their espresso menu is extensive and they offer a plethora of flavored syrups to mix in.
For food, they offer pastries, scones, breakfast tacos, and calzones as well as cookies, muffins and sandwiches! This unique experience really can't be missed as one of the best Austin breakfast restaurants.