If you are searching for the greatest places for breakfast in Galveston, you have come to the right place! There are so many options that sometimes choosing can be overwhelming. We have done the work for you and created a list of the best places for breakfast in Galveston.
Galveston is home to some amazing attractions. The popular destination attracts thousands of visitors every year. In order to meet this demand, there are a number of great restaurants to get breakfast food in Galveston.
From avocado toast to french toast, there is something for everyone. This list covers several options. Whether you love seafood, traditional breakfast, or flavorful cuisine, you are sure to find the perfect spot from the list of good breakfast places in Galveston.
We took into consideration that there are different types of eaters out there and that some may have dietary restrictions. That's why we included restaurants on this list that appeal to various audiences.
Get ready to check out some of the best places for breakfast in Galveston!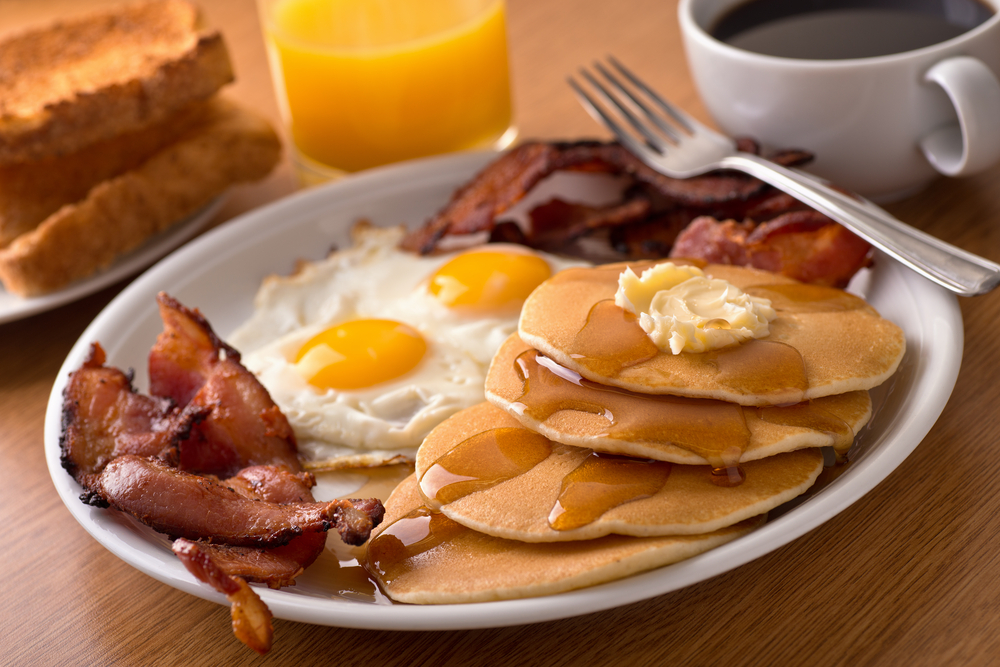 10 Best Places For Breakfast In Galveston You Must Try
Mosquito Cafe
Mosquito Cafe is located in the amazing East End Historic District of Galveston Island. The cafe is located in a quaint 1853 historic building. Lots of windows and a large outdoor are make this restaurant the perfect place to eat breakfast in Galveston.
Specializing in food that is housemade and fresh, guests can enjoy generous portions of the delicious, original food. The atmosphere makes it even more special.
You can enjoy their famous Mosquito Benedict, or some of their more traditional menu items like omelets, buttermilk pancakes, and french toast. This breakfast food in Galveston can't be beaten!
ShyKatZ Cafe Deli & Bakery
ShyKatZ Cafe Deli & Bakery is a premier restaurant for guests to enjoy a Mexican breakfast in Galveston. A plus: they bake all of their bread, cakes, pies, and cookies fresh daily! So you know you are always getting the freshest food.
The restaurant cooks ordinary food extraordinarily well. They mixture of creativity and flavors knows no bounds and is reflected in the food.
Some must-tries here are the Rigo's breakfast burrito, Huevos Rancheros, and Berries-n-Cream Cinnamon French Toast. You are sure to love this breakfast in Galveston!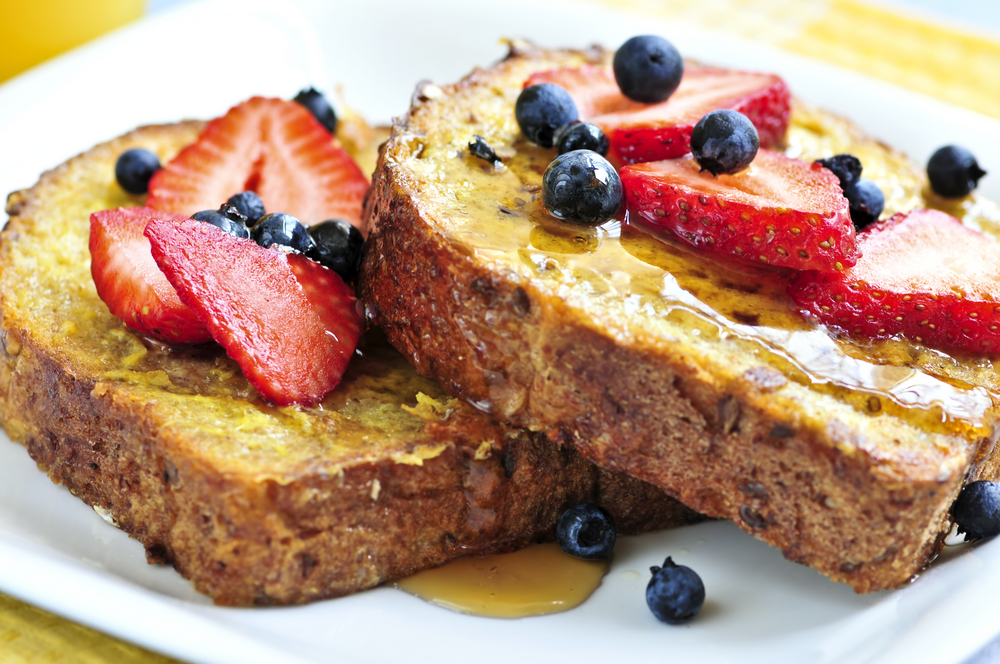 The Sunflower Bakery & Cafe
The Sunflower Bakery & Cafe offers some of the best breakfast on the strand Galveston. They specialize in making 99% of their food from scratch and use the finest ingredients.
Baked goods, pastries, and bread are all made by hand and baked fresh daily. The atmosphere of the restaurant is friendly and informal.
The Crab Cakes, Eggs Benedict, and Challah French Toast are the most popular items. You won't be disappointed in getting breakfast in Galveston from The Sunflower Bakery & Cafe.
Miller's Seawall Grill
Located in the Seawall, Miller's Seawall Grill was created in 1976 and is still home owned. They rebuilt their location to mimic the look and feel of an 1890's Victorian house in order to honor Galveston's history.
They offer traditional American breakfast like waffles, pankcakes, French toast, and steak and eggs. The Chicken Fried Steak is popular. Don't want breakfast food for breakfast? They serve their full menu all day! This is good spot where everyone will have something options for breakfast in Galveston.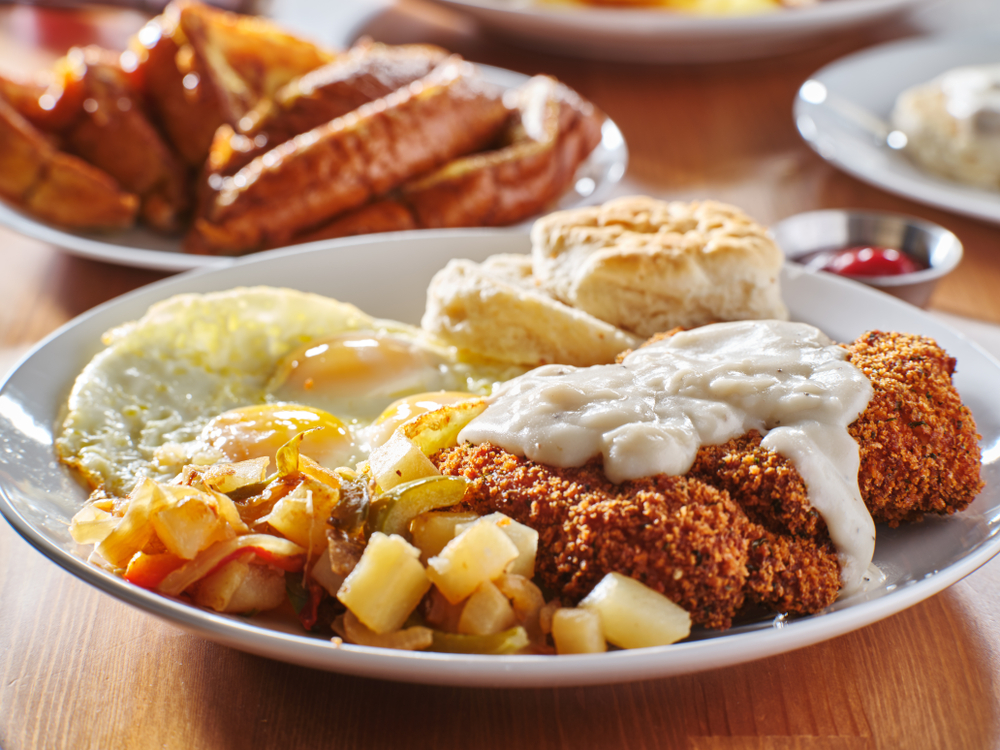 The Bay Patio
Are you looking for a place to grab brunch in Galveston? The Bay Patio is the perfect spot. They have an extended brunch that is available until 4 P.M.
Extravagance personified, The Bay Patio is a pop up waterside restaurant & bar that is located within Waters Edge. The menu matches its ambiance.
Here, you can order items like Lox avocado toast, quiche, a pastry plate, and shrimp and grits. Enjoy beautiful views while eating breakfast in Galveston.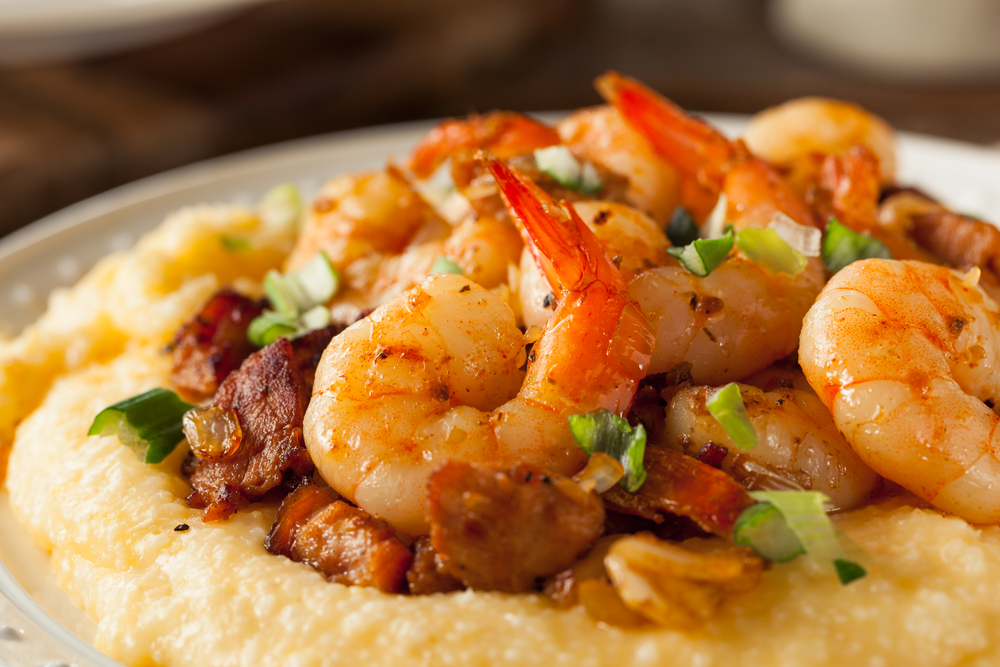 America's Kitchen
America's Kitchen is another one of the places to eat breakfast in Galveston. Located on Harborside Drive, it is in a great location.
Some of the top items to try are the French Toast, Three Egg Omelette, Pork Chops, and Bacon Cheeseburger. The food is quality, and you are sure to enjoy America's Kitchen for breakfast in Galveston.
Blake's Bistro
Blake's Bistro serves up some of the best breakfast in Galveston. Located in The San Luis Resort, the restaurant has a laid-back ambiance that offers comfort food.
Whether you are looking to dine by the lounge or poolside, all guests will have fantastic views. Sports games are also displayed in the restaurant throughout the week.
You will be delighted to know that breakfast is served all day. That means you can build your own omelet, order English muffins, or order their famous breakfast potatoes whenever you want! There is nothing like a restaurant that serves all-day breakfast in Galveston.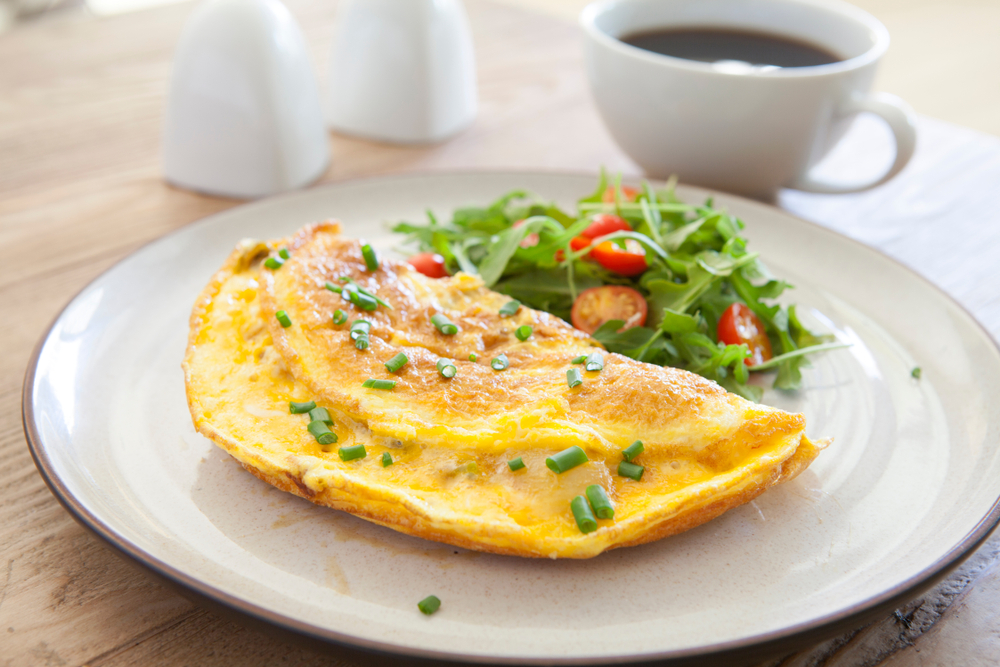 The Gumbo Diner
The Gumbo Diner offers the best Galveston breakfast! The restaurant brings the New Orleans inspired cuisine to life in Galveston beach.
Offering some of the most flavorful food on the island, guests will enjoy Southern breakfast staples like chicken and waffles, the seafood omelet, and freshly fried beignets.
Another plus: breakfast is served all day! This means that The Texas Melt, Biscuits and Gravy, and the Southwestern Omelet can be ordered at any time! Enjoy some New Orleans-inspired cuisine for breakfast in Galveston.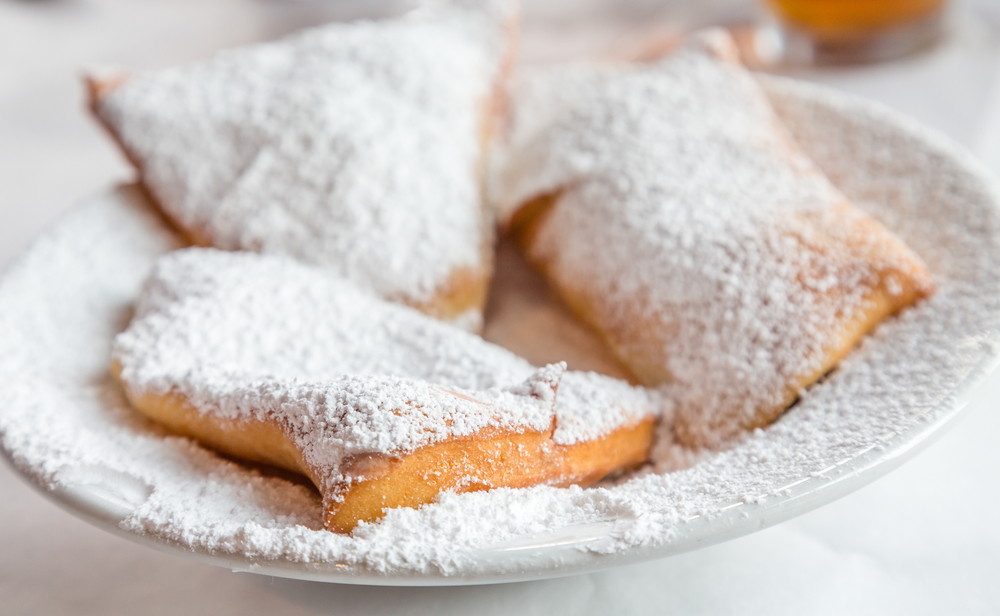 Porch Cafe
The Porch Cafe is located in a beautiful beach community in Galveston. Considered as the Hampton's of Texas," the restaurant serves coastal mid-American food. Guests should definitely consider this place when deciding on where to eat breakfast in Galveston.
There is a prix fixe menu here for breakfast, which means you pay a set price and order a dish from each category. For brunch, you will order an appetizer and main course.
Small plates are also offered for breakfast. Stuffed French Toast, Vegetable Fritatta, and Shrimp and Grits are on the menu. You are sure to enjoy you meal at Porch Cafe for breakfast in Galveston.
BLVD Seafood
BLVD Seafood is another restaurant that serves brunch in Galveston. Committed to serving food made with the freshest ingredients, BLVD Seafood also used locally sourced products from Texas. Even further, they support small families that produce naturally raised meats.
The menu includes items such as Avocado Toast, Crab Cake Waffles, and House Cured Salmon Gravlox. There are also several flavors of mimosas to choose from. Check out BLVD Seafood for breakfast in Galveston. You won't be disappointed!