If you're thinking about taking a trip to this area, this is the perfect list of things to do in Blanco, Texas! From swimming in the river to eating amazing Italian gelato, Blanco has so many wonderful attractions.
Blanco is a small town in the Hill Country of Texas. It is situated right on the Blanco river and is such a delightful getaway for those who want peaceful and quiet! This list has great Blanco activities, including things to do in Blanco with kids.
So if you're trying to figure out what to do in Blanco, this is for you!
10 Best Things To Do In Blanco, Texas You Shouldn't Miss
Go for a Swim in the Blanco River
Running through this charming town is the lovely Blanco River. During the summer, taking a dip is one of the best things to do in Blanco, Texas!
They have a really neat setup where the water flows over a small dam into a concrete pool and then out of that back into the river. It adds a nice place where you can swim in the river while in a safe area! It is truly one of the best things to do in Texas!
So whether you're worried about the kids, or just want to relax, it's a great place to swim.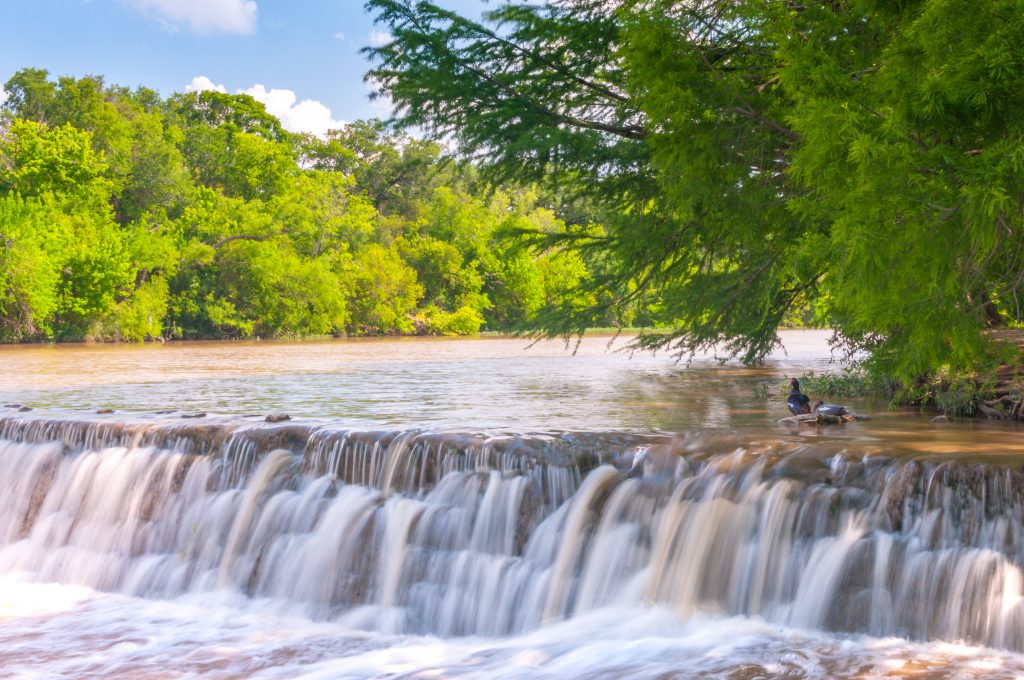 Try the Cheese and Gelato at OroBianco Italian Creamery
If you are going to visit Blanco, OroBianco is a must visit! Their gelato is incredible and they have a variety of cheeses to taste. One of the coolest things about this creamery is that their milk is from…water buffalo! They have their own herd of grass-fed water buffalo in south Texas.
Their gelato is special because it is made in small batches with high-quality locally-sourced ingredients. They are also the only Italian creamery in Texas that uses water buffalo milk, so this is definitely a special experience!
This is a fun thing to do in Blanco with kids, or the perfect place to take someone special for a sweet (or savory!) treat.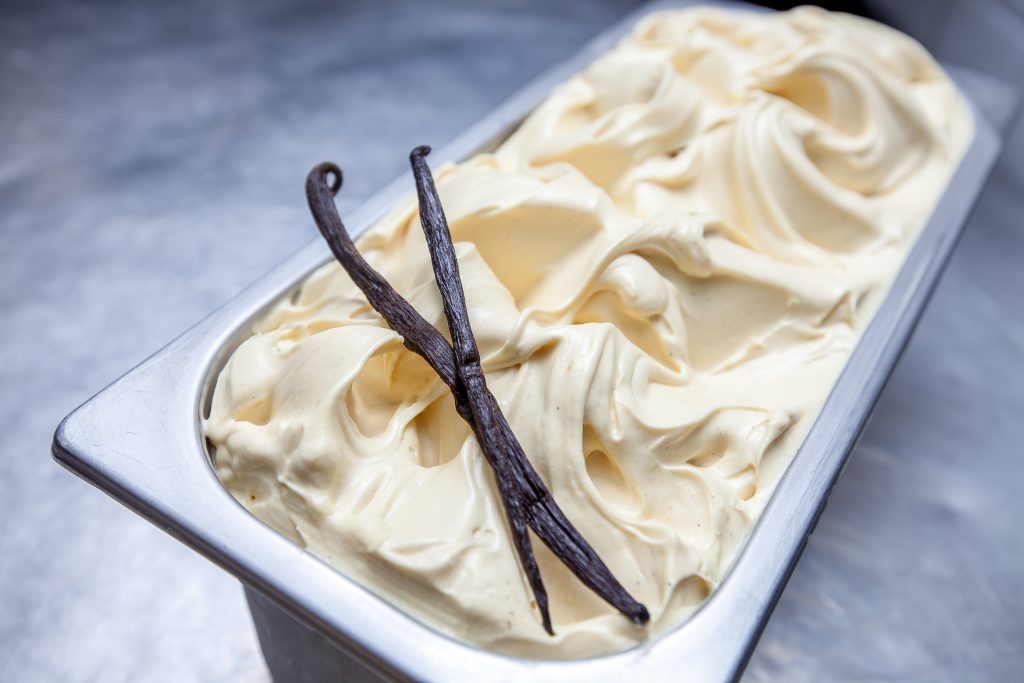 Explore Blanco State Park
Blanco is a lovely area of the Texas hill country, and the state park has so much beautiful scenery to offer. This is another one of the great things to do in Blanco with kids, or just treat yourself to a serene walk by the river on your own.
There are a couple of hikes you can take, one that takes you by a Civilian Conservation corps dam built in the 1930's!
If hiking isn't your thing, then you can just relax and do some fishing on the bank of the river. Or if you want some more interaction with the river, you can rent a kayak or a tube and chill on the river!
Whatever activity you choose to do, exploring Blanco State Park is something you don't want to miss if you're in town!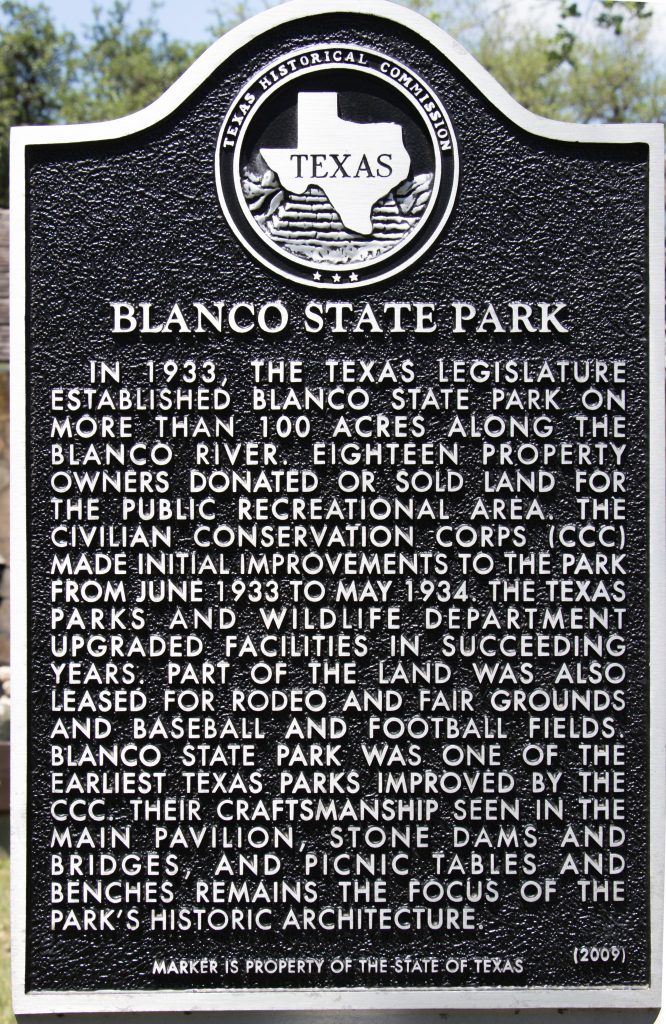 Sip Wine at the Esperanza Winery
Looking for a nice date night activity to do with your loved one? Then don't miss checking out this winery! This is something to do in downtown Blanco, TX.
Esperanza Winery offers six varietals and multiple vintages. You can go for a wine tasting and tour the vineyards. But can also volunteer to help out and be rewarded with a meal and, of course, wine!
And the location is great because you're in the perfect location to walk to the courthouse, the river, or just the shops on the square. Which brings us to the next thing on our list.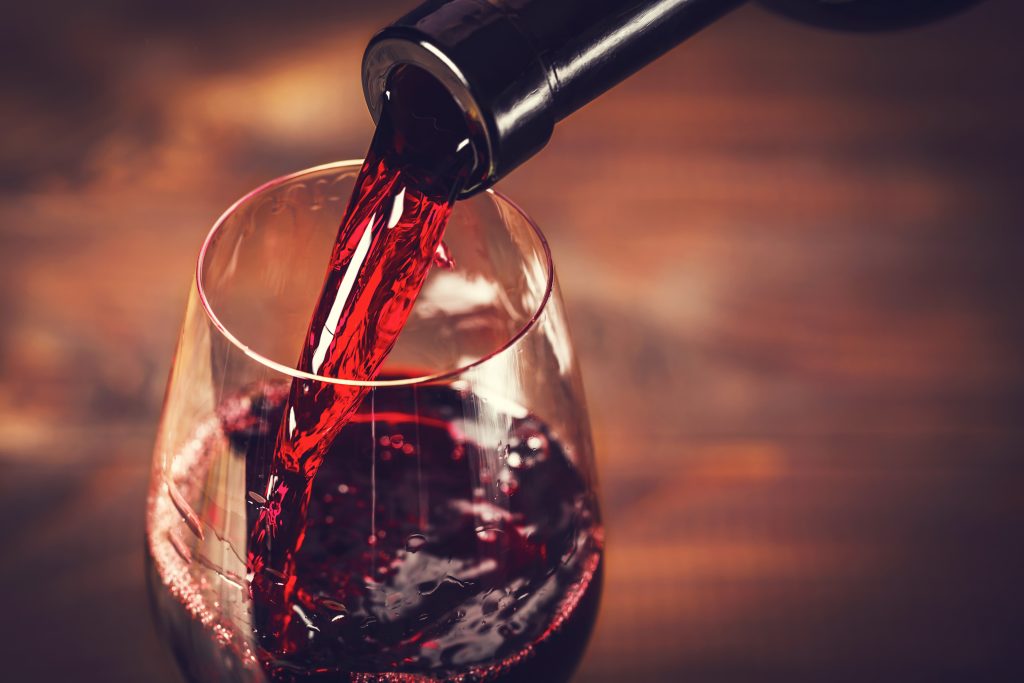 Browse Through the Stores Downtown
Blanco is a charming little town and fun to explore. Browsing through the stores downtown is a great thing to do if you're trying to decide what to do in Blanco, TX. While getting to take a peek around, you also get a feel for the town and culture.
Whether you enjoy shopping or just like checking out your surroundings, this is an enjoyable activity. From boutiques to antiques, Blanco has some neat stores to poke around in.
And don't forget to even take a look inside the pharmacy, you might be surprised by the fun knick-knacks that some small town pharmacies carry!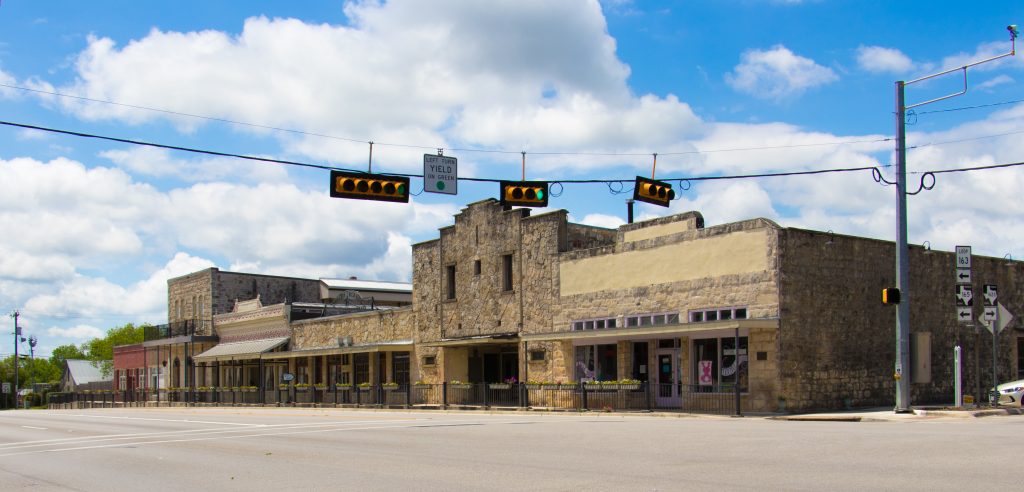 Have Lunch at the Cafe
While you're checking out the downtown area, take a minute to get a bite to eat at the Redbud Cafe, a family owned restaurant, Blanco River Pizza Co. if you're in the mood for Italian, or stop by Old 300 BBQ to get a Texas style lunch!
Those are great options for things to do in downtown Blanco, but if you don't mind taking a little drive, you can go over to the Deutsch Apple Bakery, "Home of the Apple Pecan Cake!" and try out some of their pastries.
They also have a cute gift shop, so if you want to get a couple souvenirs for yourself or presents for your friends, you can do that while munching on a snack!
Check out the Courthouse
This lovely building is one of the best places to visit in Blanco for history lovers. The Old Blanco County Courthouse was built in 1885-1886 and served as a courthouse, hospital, school, restaurant, theatre, library, and more over the years.
It can now be rented for weddings or events, or toured as a museum most days of the week. If you're in Blanco for the weekend, check out the courthouse website to find out if your stay coincides with their monthly Blanco Market Day, hosted on the courthouse grounds!
This is something you can stop by and check out if you are already exploring the shops in downtown Blanco, and it's a great way to learn more about the city's history.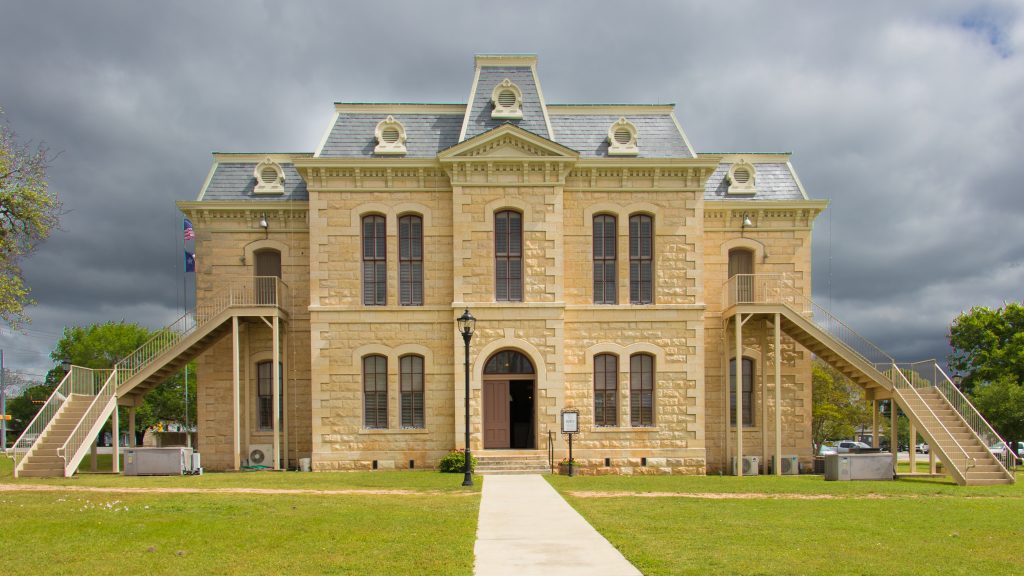 Spend the Night in a Cute Cottage
If you want to get to all of these Blanco activities, you might have to spend a night or two, and it's a lovely town for a getaway with the family, your spouse, or just you.
Blanco has some adorable little cottages situated right by the river so you can drink your morning coffee while looking out over it.
The Blanco Riverside Cottages are also walking distance from all of the downtown activities mentioned earlier in the article, so they are located in the perfect place for this list!
Visit Pedernales Falls State Park
If you're trying to figure out what to do in Blanco, TX with the family, this is an awesome option! If you're willing to drive thirty minutes, then Pedernales Falls is a super cool location to visit.
This is also a great option for nature lovers, adventurers, hikers, or just a nice date by the river!
Pedernales Falls offers easy walks as well as miles of more difficult hiking. You can swim, bike, explore, or paddle a canoe on the river. It's such a neat place, and the falls are beautiful! You should not miss visiting this state park if you are in the area!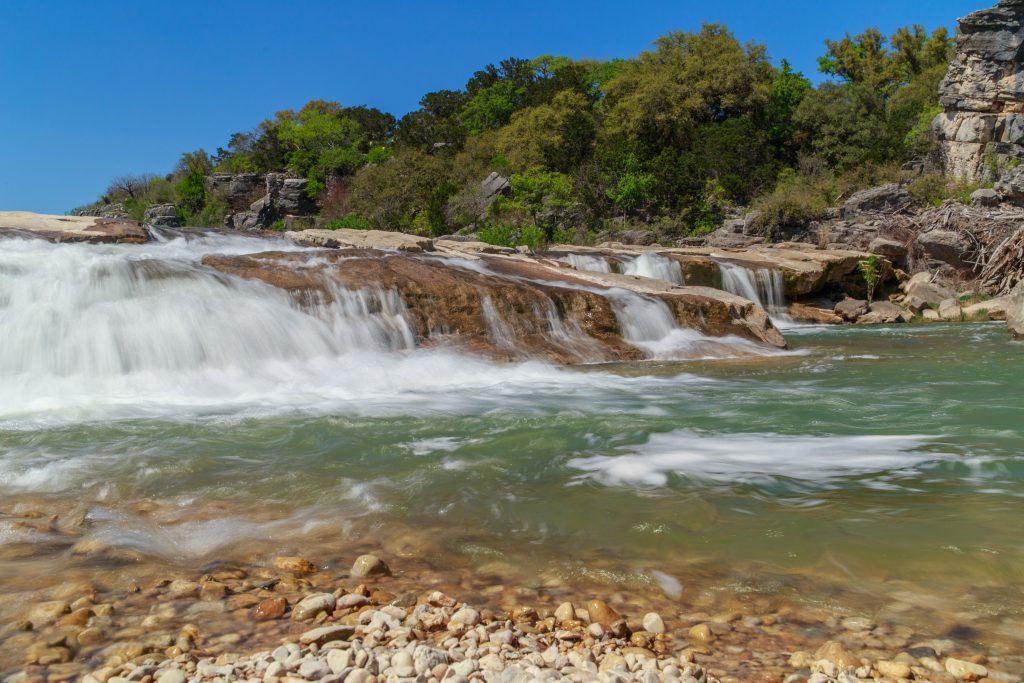 Visit the Buggy Barn Museum and Pine Moore Old West Studio
This one is for the history lovers! This is a great thing to do in Blanco with kids, but holds interest for all ages. The Buggy Barn Museum has over 200 wagons, buggies, and carriages from 1860s-1900s.
A few of their buggies can even be found in some movies. Abraham Lincoln Vampire Hunter, The Redemption of Henry Myers, and the remake of True Grit, to name just a few.
And right behind the Buggy Barn is the Pine Moore Old West Studio, a recreation of an old west town. This is a really neat movie studio which can be rented for productions, or toured for fun! Just buy a ticket and you can poke around their set a get a feel for history.