Are you looking for some of the best things to do in Houston at night? If so, you've come to the right place! In this article we will list what to do in Houston at night!
Houston is the 4th largest city in the U.S., so you know there will be tons of things to do in Houston at night, in addition to unforgettable memories to be made.
From walking tours, to rooftop bars, shopping, visiting historical sights, restaurants, and more, we promise the nightlife in Houston is magical. You will not be bored! So sit back and relax as we take you through the list of things you do not want to miss: it'll make every night of your vacation worth the trip!

15 Best Things to Do in Houston at Night
1. Stargaze at Brazos Bend State Park
There as so many fun things to do in Houston at night, and one of the top ones we suggest is going stargazing! Go beyond the city lights. Escape and stare at the stars through George Observatory's telescopes at Brazos Bend State Park.
Better yet? This is by far some of the best activities in Houston at night because it never really looks the same. Every time you gaze, you'll see something new. Depending on the season and time of month, you can see things like eclipses, Saturn's rings, cloud belts, and meteors!
Of all late night things to do in Houston, this has to take the top of the cake. Not only can you only do it at night, but it usually is fairly cheap! Only $10 a person! Who wouldn't want to stargaze then?!
This is one of our favorite Fun Kids Activities In Houston!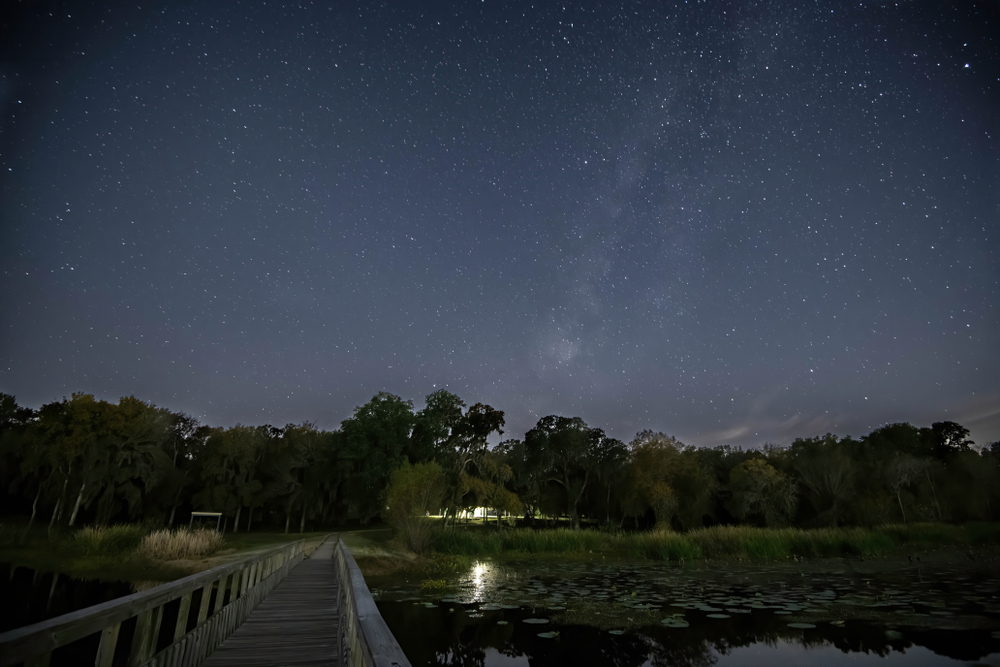 2. Channel your inner Gamer in Arcades
Who doesn't love the nostalgia of classic games and pinballs? Joystix Classic Games and pinballs opens its arcade showroom for unlimited game play form 9 pm- 2 am, so it is one of the best things to do in Houston at Night!
Do take note that this is one of the best things to do in Houston at night for adults, however. No kids! This event is 21 and up. Although we know kids may like things like Mario Kart, the adjoining Eighteen Twenty Lounge is also open for drinks during this time.
So grab a beer and enjoy one of the most iconic things to do in downtown Houston at night. Channel your childhood and competitiveness with games like Guitar Hero, Mortal Kombat 2 and more. Admission is $15 at the door!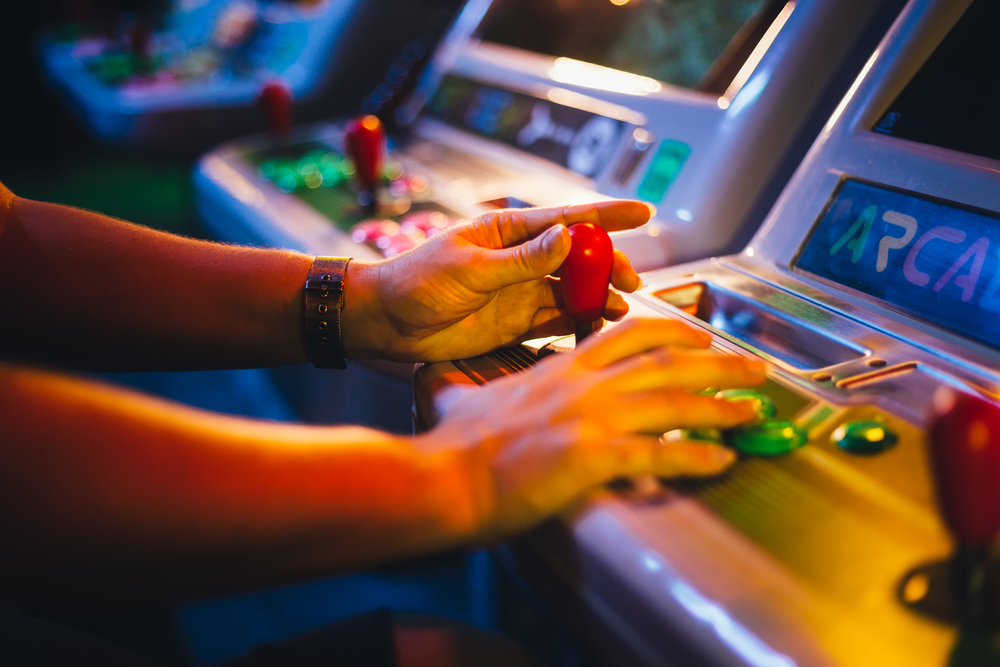 3. Enjoy a Drink and Bowling
That's right, bowling has made its return! Bring on a competitive streak and see who can score a turkey at a variety of different alleys in Houston. Bowling has become one of the top attractions in Houston at night because it is cheap, fun, and perfect for families and dates!
That's right! If you're looking for things to do in Houston at night with kids– take them bowling! Places like Pinstripes of Bowl and Barrel have times for kids to bowl!
However, if you are looking to sip a few cocktails while gaming, or enjoy a more upscale alley, check out some other spots. Palace Social, for example! Either way, no matter where you can you can probably grab some craft brews, pub grub, and keep the night young!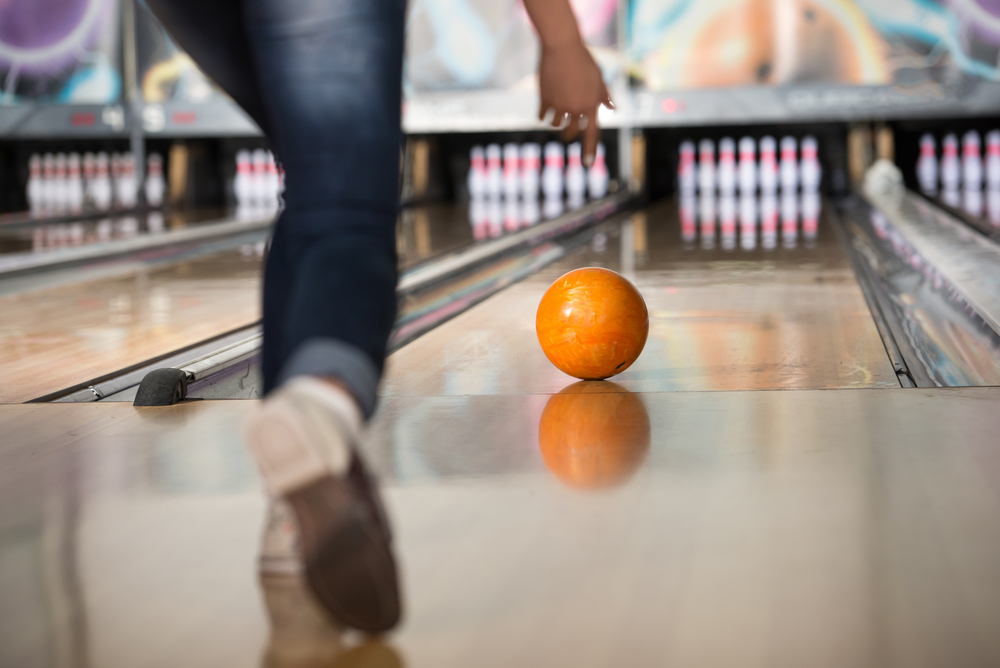 4. Listen to some Live Music
Houston is known for its music scene, so why wouldn't you go check out a venue or a band or two. Especially at night! Places like the White Oak Music Hall, or the Satellite Bar, or even the Blues have great line ups.
And if you want to stay downtown, big places like the Bayou Music Center is one of the top downtown Houston attractions at night! Check out who is on their set list, grab a drink and relax.
Whether you are enjoying time indoors or outdoors, the live music will always be talented! And better yet, you can find it anywhere and everywhere. From neighborhoods in the Eastside, to Midtown, and Downtown, to separating locations by genre (go to McGonigel's Mucky Duck for country!), you'll never be bored. Live music is one of the best things to do in Houston at night!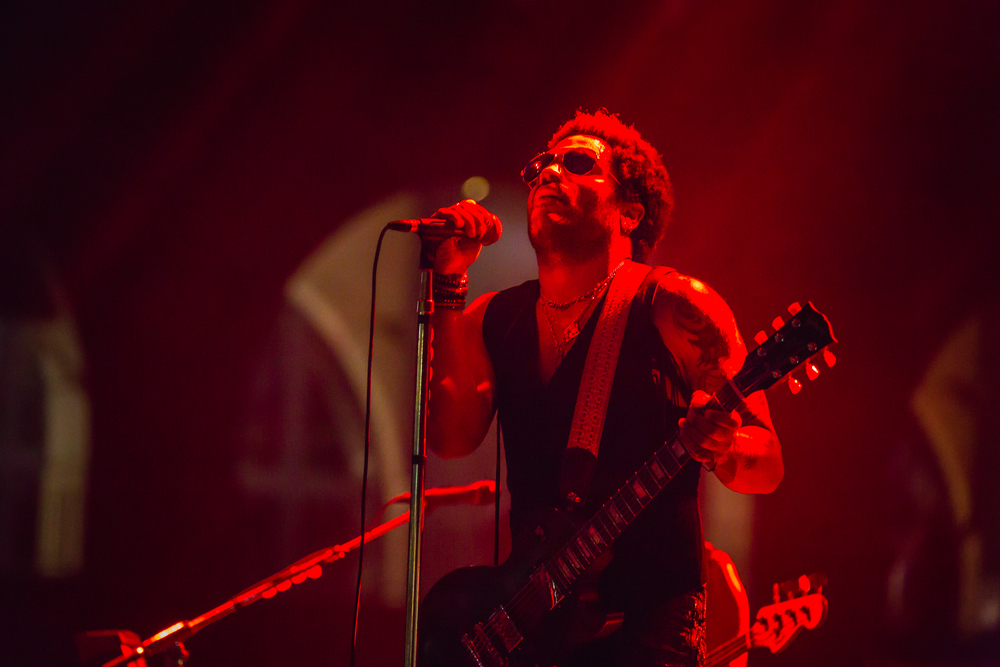 5. Join an Escape Room
The wonderful thing about escape rooms is that you can do them with anyone and at any time! But, it can be even more fun to do them in the evening. 1-Hour Escape Room Adventures offers 4 unique escape rooms for you to try!
So if you are with a date, a group of friends, or your family, there are options here! And because the escape rooms are open late, it is a perfect way to end a night.
Challenge your problem-solving skills and intuition skills! These rooms are the hot places to visit in Houston at night. Although they are not one of the free things to do in Houston at night, the money is worth the memories. See if you'll escape!
Book: Houston: 1- Hour Escape Room Adventure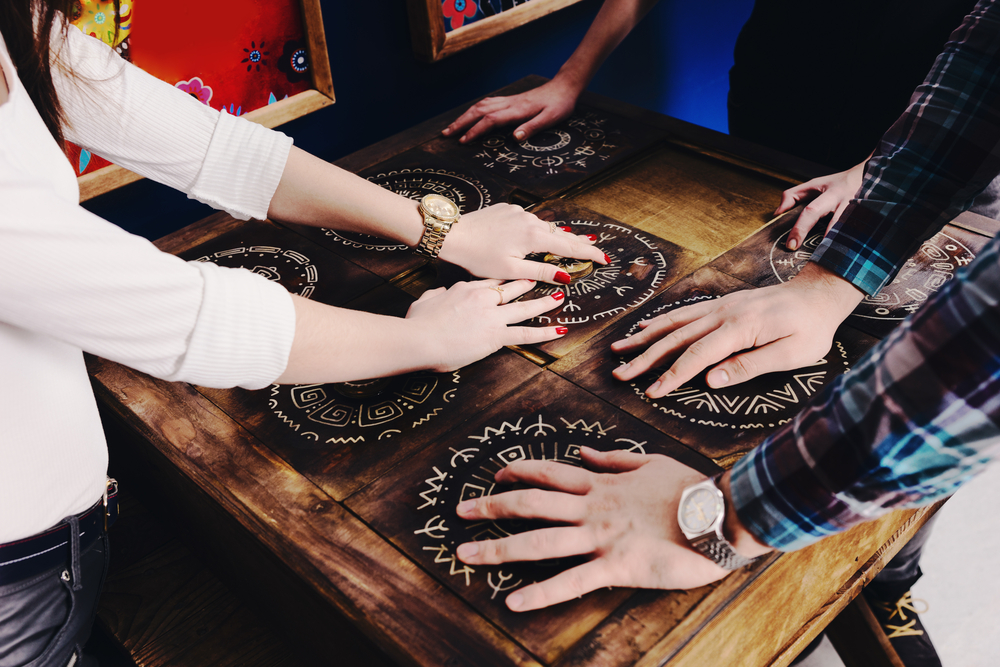 6. Tour the Bayou during Twilight
Who doesn't love a little twilight tour? During the summertime, you and your friends can book a twilight tour at the Buffalo Bayou! This slow-moving body of water flows for over 53 miles. Take a spin through a few of those miles and relax for a bit!
While the twilight tours are really only available during summertime, you can also book a tour of something like the Buffalo Bayou Park Cistern Guided History Tour.
This history tour lets you explore Houston's hidden treasures, the Bayou Park! So whether you book a twilight tour for a boat ride to glide down the water, or tour the architecture of the park, check it out! Of all things to do at night in Houston, this is once in a lifetime.
Book: Houston: Buffalo Bayou Park Cistern Guided History Tour
7. See a Movie on a Rooftop
Movie nights are a must. They are a great way to spend an evening, but have you thought of a rooftop movie viewing? This is one of the best things to do in Houston at night with family, or for a date too!
In Gelleria or Uptown, you can settle in for an outdoor movie experience. The Rooftop Cinema Club shows cult films, classics, and new releases. Can you imagine seeing Spiderman while enjoying it outside?
The location also offers endless popcorn, and if you arrive early, you can play some cornhole. But don't confuse this with a drive-in movie! For that experience, check out the Moonstruck Drive in Houston!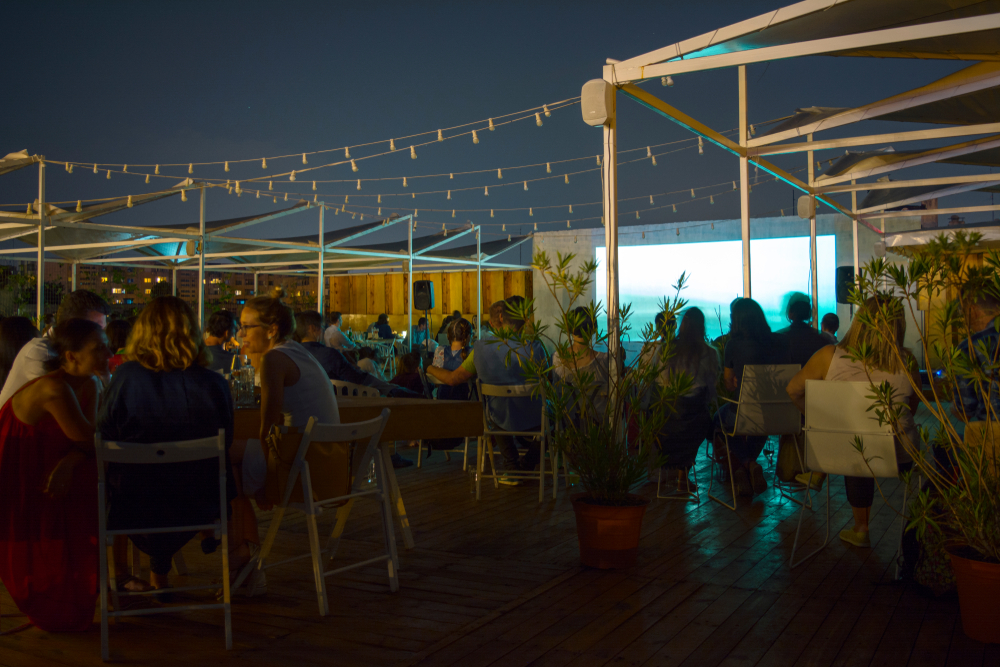 8. Enjoy a Burlesque Show!
Some of the best things to do in Houston at night include live entertainment. Often people think of comedy shows, musicals, or live music, don't forget burlesque too!
In downtown, places like the Hencke & Pillot offer a fantastic show. This is one of the top things to do in Houston at night! Enjoy a drink and watch the burlesque troupe at this swanky nightclub.
Dance along, sing, and just overall enjoy the cabaret performances. This is a nice and comfortable venue, with great drinks too! It truly is a nice place to spend an evening.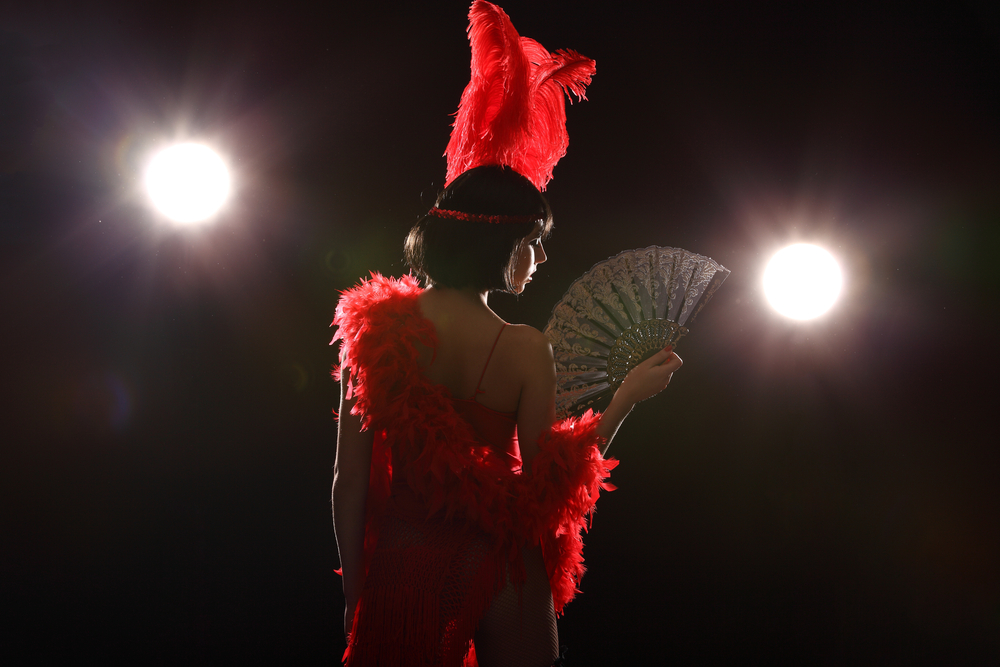 9. Take a Houston Ghost Tour
For those looking for a bit of supernatural fun, take a ghost tour of Houston! And to rally amp up the spooky factor, make sure to talk one of these walking tours at night!
Take a trek downtown and learn about the spirits that linger there. Stop by the local haunts and try some famous food that is there too! Or maybe tack on a few extra bucks for a pub crawl ghost tour!
There are TONS of several ghost tour options. They vary in price, but at the end of the day we like to really stress that this is one of the best things to do in downtown Houston at night: the darker the scarier!
Book: Haunted Houston Ghost Walking Tour (All Ages)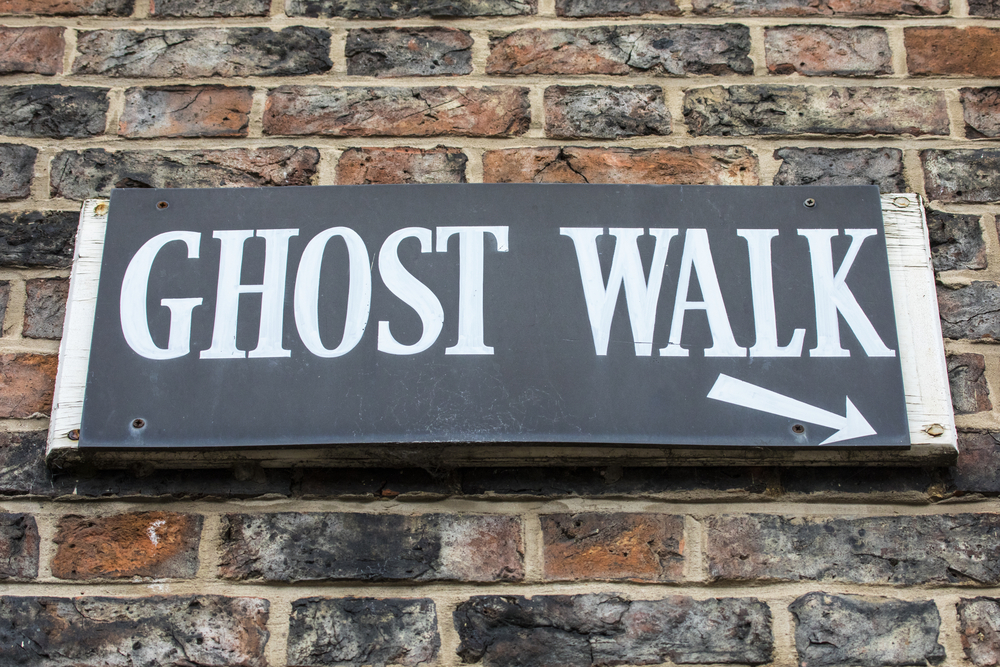 10. Have an Epiphany at James Turrell's Twilight Epiphany Skyspace
One of the most immersive experiences in Houston is the Twilight Epiphany Skyspace. The sky pace is a one-of-a-kind sculpture that allows guests to connect with the sky above. You will feel small, but in a great, big way.
Created by James Turrell, this sculpture was erected on Rice University's campus in 2012 as a way to build American art sculptures across the country. It was created to challenge viewers' perspectives on the sky.
This stunning experience is open for 40-minute light shows. They happen at sunrise and sunset– but we recommend doing it at sunset to make it one of the best things to do in Houston at Night!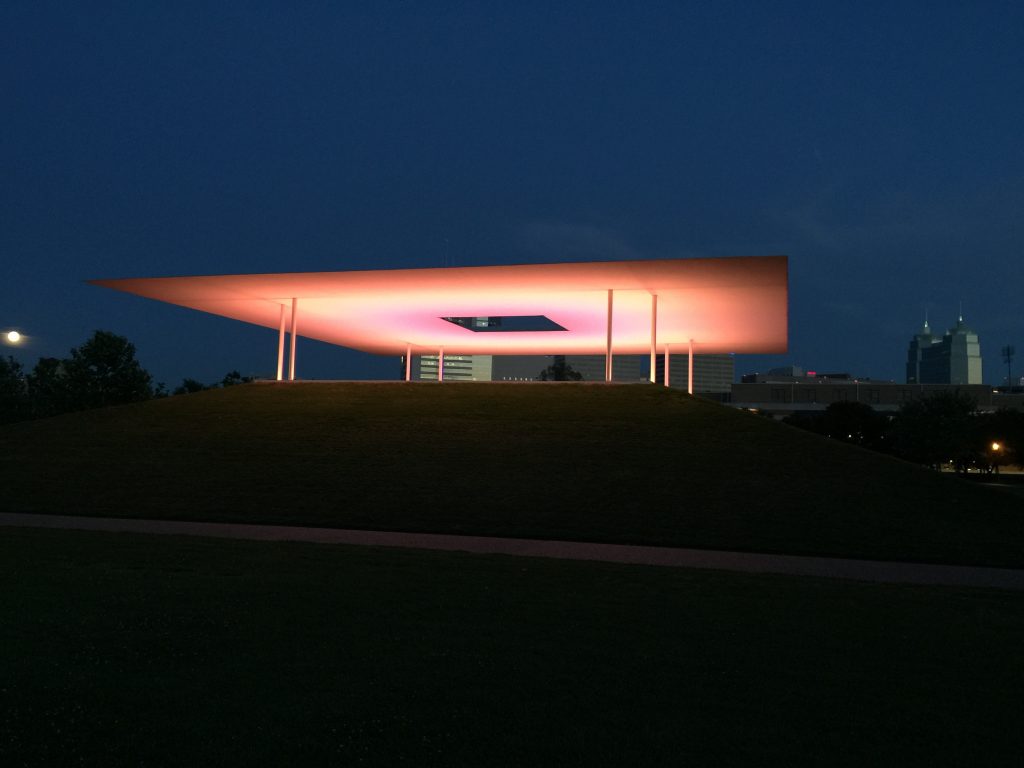 11. Wild West
For that 21+ crowd, one of the best places in Houston to be is at the Wild West! And it's even better at night! This is one of the places to be in Houston at night because you get to practice your two-step!
Dance the night away at this country nightclub. The vibes here definitely have a deep connection to the Texan heart. With its solid oak floor, you will be called to dance! So bring those boots!
On Sundays, the Wild West offers dance lessons too. Learn how to swing or waltz, or do anything in-between! Either way, grab a partner, meet a friend, and boogie.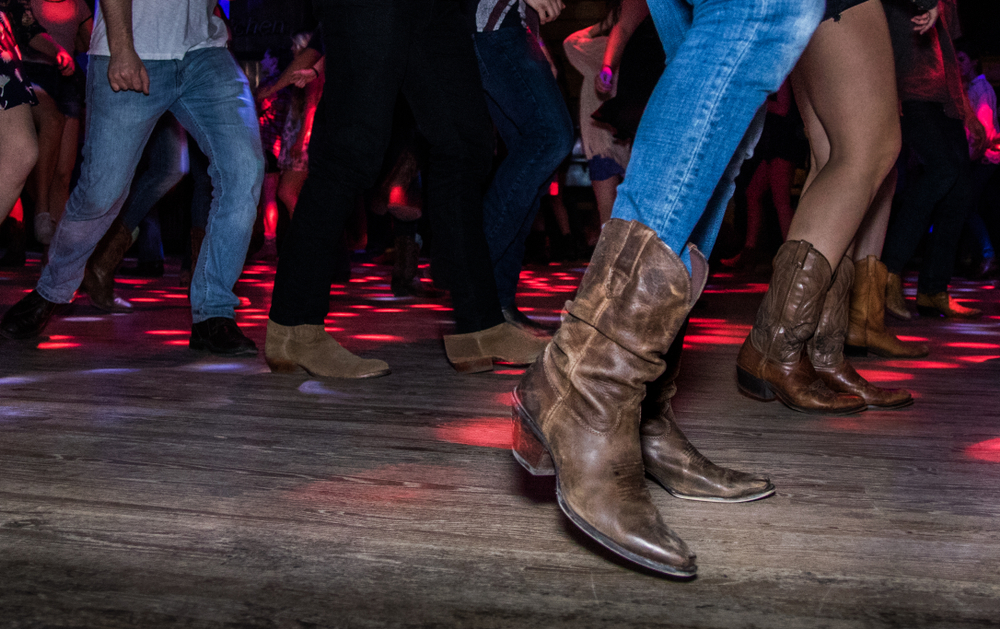 12. Visit the Houston Museum of Natural Sciences: Planetarium
The natural sciences museum offers a nice balance of things to do in Houston at night that are romantic and informative! The amazing Burke Baker Planetarium truly is one of those places you must go visit.
Be wooed by the galaxies. Sit back and stare at the stars. All projections in this planetarium allow us to really take in the stunning images of our surrounding planets.
Attending shows here can help you expand your knowledge of the universe, or just let you fall a little more in love with our world. For night sky lovers, this is the place to be!
Book: Houston Museum of Natural Sciences: Planetarium Ticket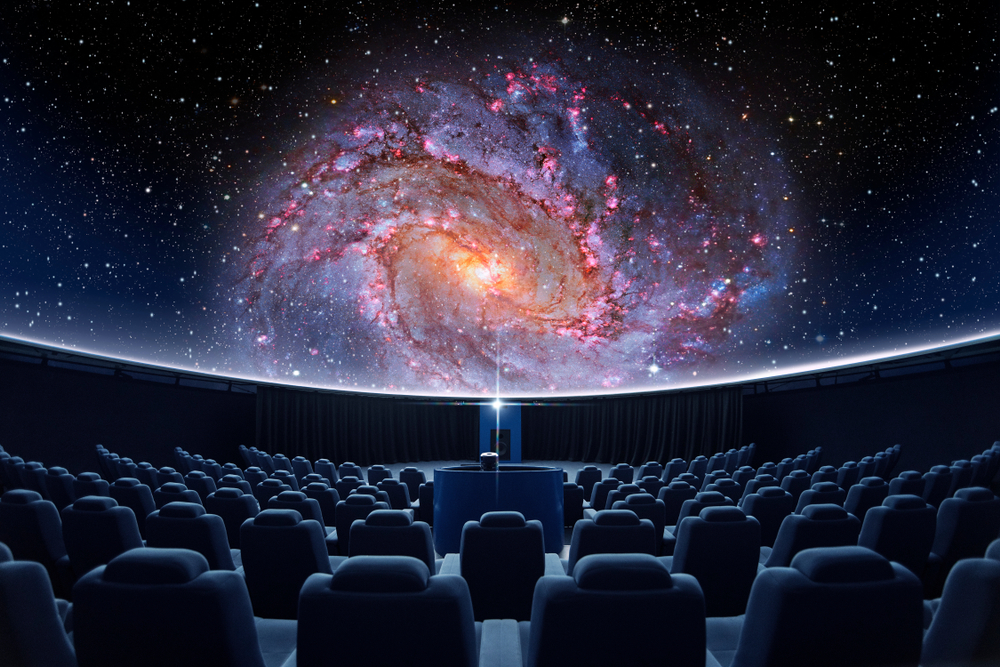 13. Watch a show at the Hobby Center for Performing Arts
While afternoon shows are great, there is always something magical about seeing a performance in the evening. To enjoy some of the best things to do in Houston at night, consider going to the Hobby Center for the Performing Arts!
The theatrical performance events here are to die for. The building itself is MASSIVE, so the set list of things you can see is always endless.
And the location makes it easy to go enjoy a romantic dinner nearby, or even at the on-site restaurant too! It is like a perfect date night. Either way, go enjoy the arts!
14. Enjoy a Food Tour
If you and your loved ones are foodies, you have to do a food tour! A late-evening, a night food tour is a perfect way to top off your day in Houston.
Just imagine a culinary food tour of downtown Houston. Here you get to sample delicious dishes from around the city that WILL impress your tastebuds.
On tours like these, you'll get to try authentic Mexican dishes, Italian-American desserts, the works pizza, and more! Plus when walking downtown, you get to see and learn more about the culture of the city.
Book: CulinaryGood Tour of Downtown Houston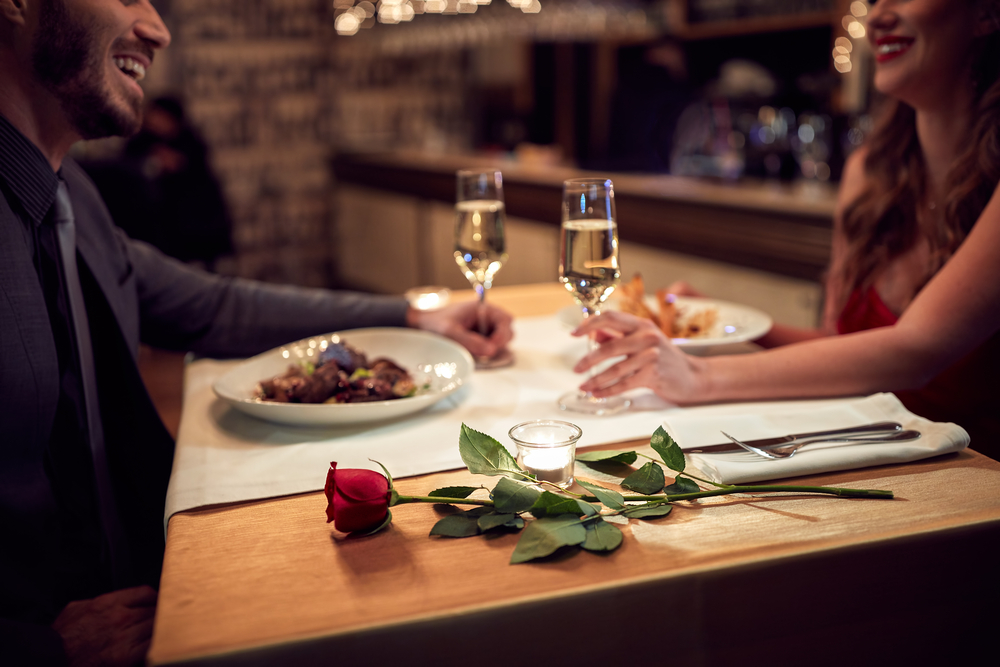 15. Explore Brewery Hopping
If you aren't looking to sit down and sample dinner, but want to focus more on drinks, consider brewery hopping. In fact, this city offers a wide range of beers. Thus, things like the Brewery Pass are worth checking out!
Couples can get a pass to explore the most popular breweries in town. When doing this at night, it is almost like a pub crawl! Imagine getting to sample beer from anywhere between 4 to 12 breweries!
Enjoy iconic places such as Galveston Island Brewing Company. Let loose, have some fun, and just enjoy an evening with some great drinks.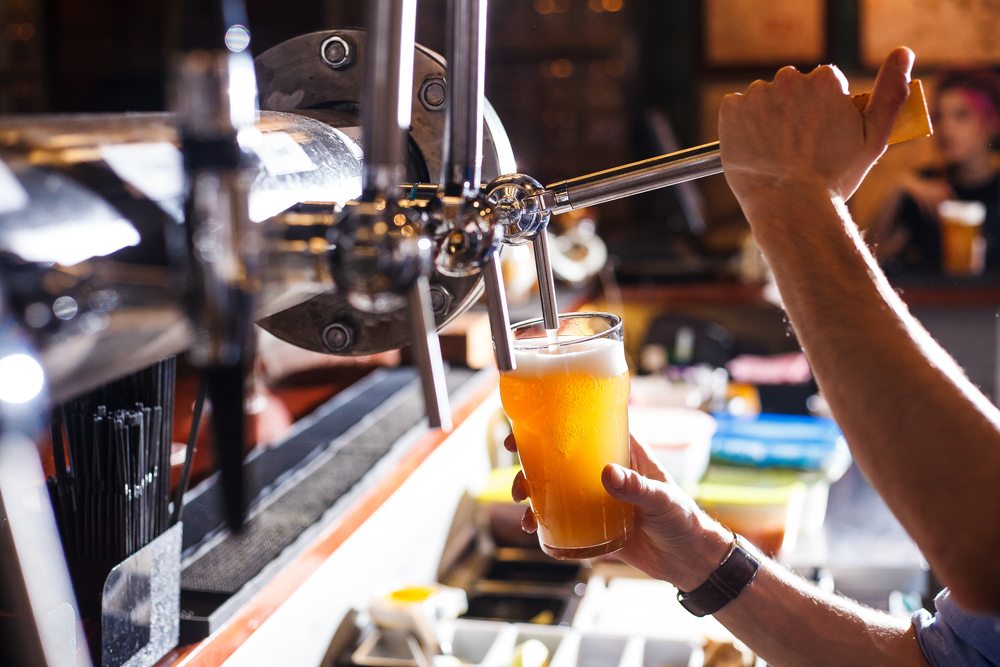 And there you have it, folks! 15 of the best things to do in Houston at night. Of course, Houston is filled with things to do. We even have an itinerary set for this wonderful city!
But if you find yourself trying to decide what to do at night, check out this list and plan! Things always seem slightly more adventurous at night.