Are you looking for all-inclusive resorts in Texas? If so, you have come to the right place! In this article, we are going to walk you through the best Texas has to offer.
Texas does not have many true all-inclusive resorts. In fact, there are very few. We have found all of them for you. Once you finish this article, you will have everything that you need to know about the best all-inclusive Texas resorts.
This list includes options for couples and families. It also provides an exhaustive list of activities to enjoy at each resort. Whether you are looking for adventure or want to enjoy a relaxing weekend away from the city, there is something for you.
Every resort on the list offers serene views and several opportunities to enjoy the outdoors. Be sure to check the weather before you visit. Texas weather can be unpredictable!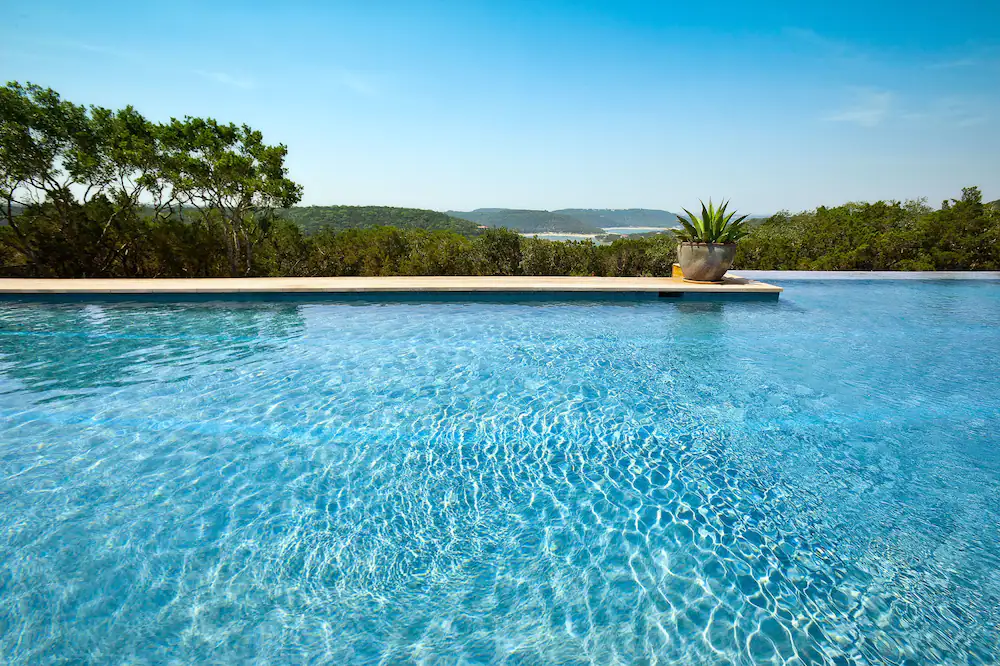 Why Stay At An All-Inclusive Resort In Texas?
There are so many benefits to staying at an all-inclusive resort. Knowing that everything is taken care of before you even make it to your resort is such a relief. Not having to wonder how much something is, trying to stay within a budget, or having to constantly reach for your wallet makes a vacation so much more enjoyable.
Staying at an all-inclusive resort in Texas allows you to budget. The last thing you want to worry about is money. Texas is all about having a good time, having fun adventures, and relaxing.
However, what I appreciate the most about inclusive hotels is that you can eat what you want, how much you want, and when you want. You will have a plethora of options to choose from. Does everyone in your family enjoy different types of food? That's not a problem.
Can't wait to leave your wallet at home, eat when you want and not worry about how much everything on your vacation will cost? Maybe one of these all-inclusive vacations in Texas is just what you are after.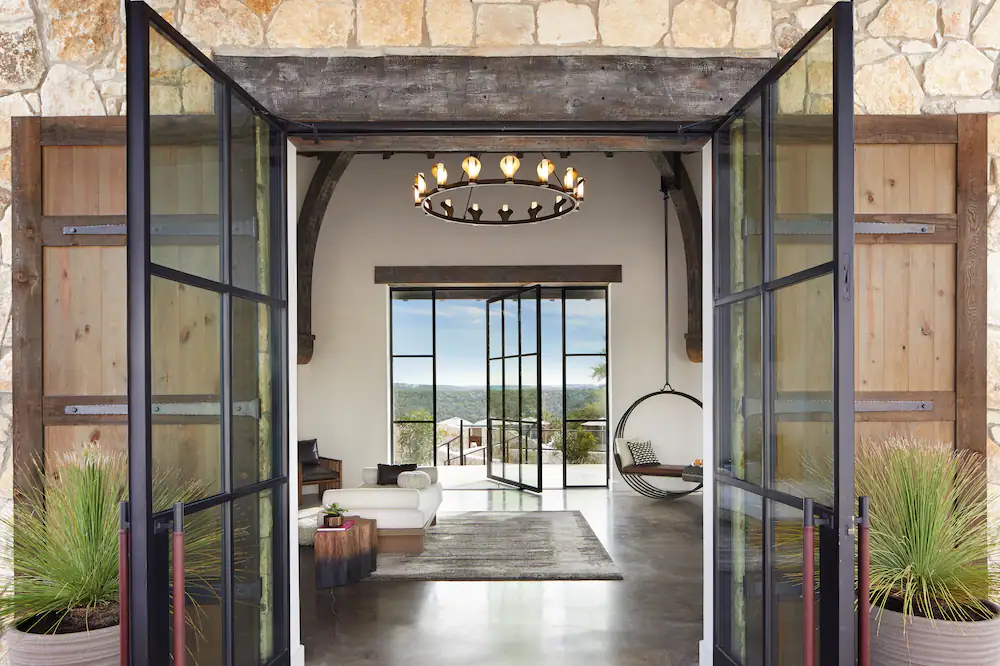 What To Pack For Your All-Inclusive Vacation In Texas
Wondering what to pack while you stay at one of the all-inclusive Texas resorts? Check out these must-haves that will come in handy:
Miraval Austin
The Miraval Austin is one of the great all-inclusive resorts in Texas to visit when you need a wellness retreat and a break from the hustle and bustle. to go to when you are looking for a wellness retreat!
The resort overlooks Lake Travis in Austin, Texas, and is one of the most relaxing Texas all-inclusive resorts. Guests appreciate the dedication this resort has to wellness and rest. It offers wellness counseling sessions, lectures, and several other activities that help promote self-wellness. It's perfect to visit when you feel overwhelmed or need a break.
Miraval Austin doesn't go small on its spa offerings. It offers full-service spa options in addition to charming and relaxing outdoor activities. Some of the outdoor activities offered are nature walks, nature hikes, yoga classes, and meditation classes.
Additionally. Miraval Austin offers other activities that will convince you to extend your stay. For those that love adventure, rock climbing and agility courses are readily available for guests to enjoy.
For brunch, look to grab a seat at the popular chef's table. You'll be wowed by the taste and food presentation. Another guest favorite is the charcuterie board creating session. You can also enjoy a wine tasting series of Texas wines.
Nothing beats the views at this all-inclusive resort near Austin. Relax in the pool and enjoy the serene views of the countryside. The views are just as beautiful on the inside of the resort. It is full of charm!
No matter what you decide to do here during your stay, you will want to visit again!
Check Rates Here hotels.com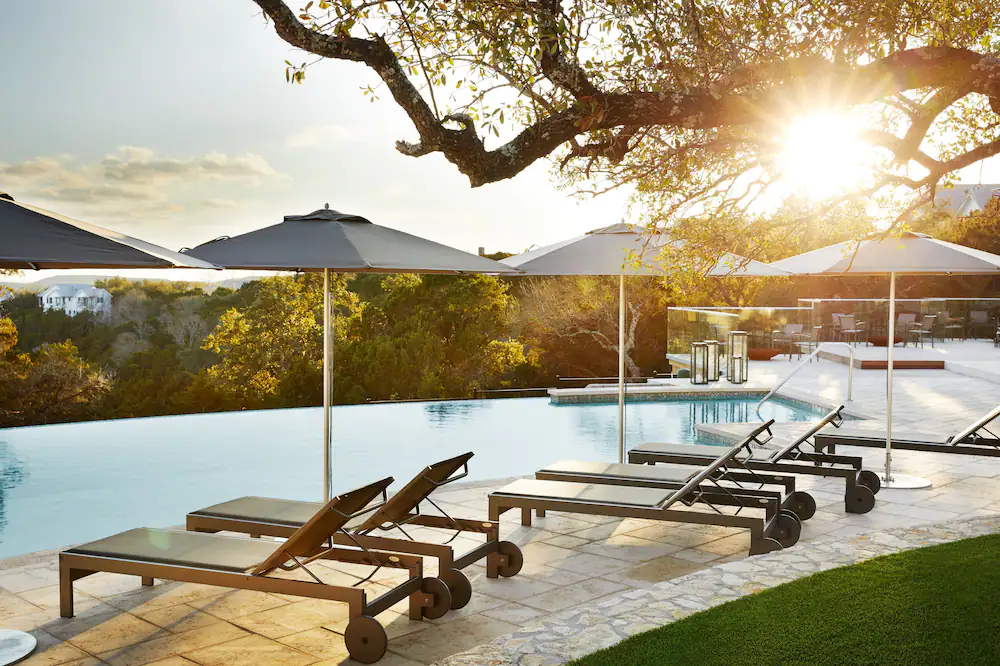 Cedar Cove Ranch & Resort, Texas
Offering an all-inclusive deluxe package, this all-inclusive near Texas resort will make you say, "howdy, Texas!
The Cedar Cove Ranch & Resort offers outdoor activities that will have you feeling like you are camping, minus the tent! You have a ton of activities to choose from.
First off, there are so many water activities for guests to enjoy. From canoeing to kayaking, visitors are sure to enjoy the outdoors. There is even boat-powered tubing, which is perfect for thrill-seekers. Looking for something less strenuous and relaxing? Paddle boating is available. Enjoy the calm, tranquil waters!
In the evenings, enjoy an outdoor movie by the calming fire pit. The resort even provides guests with a S'mores kit for their group! This Texas resort also offers outdoor movies by the fire pit, and provides a S'mores kit for the group! There's no better way to end a night than snuggled up enjoying some delicious treats with your loved ones.
Looking to have an adventure in the evenings? The resort offers a guided night hike so that guests can enjoy the grounds and view the beautiful light of the stars.
Even the firewood is provided for your stay, so you never have to worry about finding or purchasing firewood.
The Cedar Cove resort is also one of the best all-inclusive family resorts in Texas. It is perfect for family outings and weekend stays. If your kids love to fish, youth fishing lessons are provided!
Check Rates Here tripadvisor.com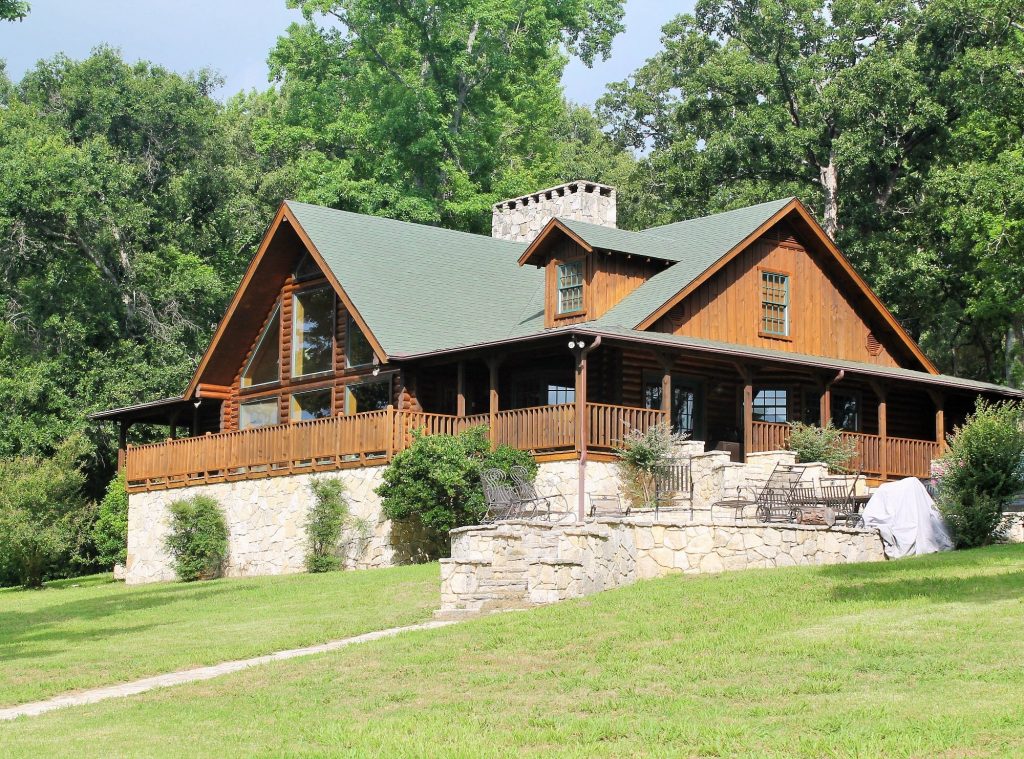 Lake Austin Spa Resort
With one of the most beautiful interiors of the all-inclusive resorts in Texas, the Lake Austin Spa Resort is luxury personified!
Guests will immediately enjoy the welcoming atmosphere that invites guests to relax and rejuvenate. Made for comfort, this all-inclusive resort near Austin is the perfect calming escape.
Only 30 minutes from the lively city of Austin, it is nestled in the quiet Texas Hill Country. The waterfront oasis offers visitors to rediscover themselves with a customized wellness experience. There are over 40 unique rooms and suites.
There are over 100 modern and therapeutic spa treatments with one-of-a-kind, healing aquatic experiences. The Lake House Spa is over 25,000 square feet! It is available to both resort and day spa guests.
Several all-inclusive water experiences are also included like paddle boarding, yoga, floating water meditation, and kayaking. Guests can also wake surf and water. Be sure to book a sunset wine cruise!
Three organic meals are included with your overnight stay. Enjoy the complimentary chef-led cooking classes.
Inspiration and integrative wellness experiences like sound hearing, sensory immersions, and guided medication are included. They were all carefully designed to restore the mind, body, spirit, and elevate your well-being to the highest level.
Escape your busy life for a few days to enjoy one of the best all-inclusive vacations in Texas that only a private lakefront setting can offer.
Check Rates Here tripadvisor.com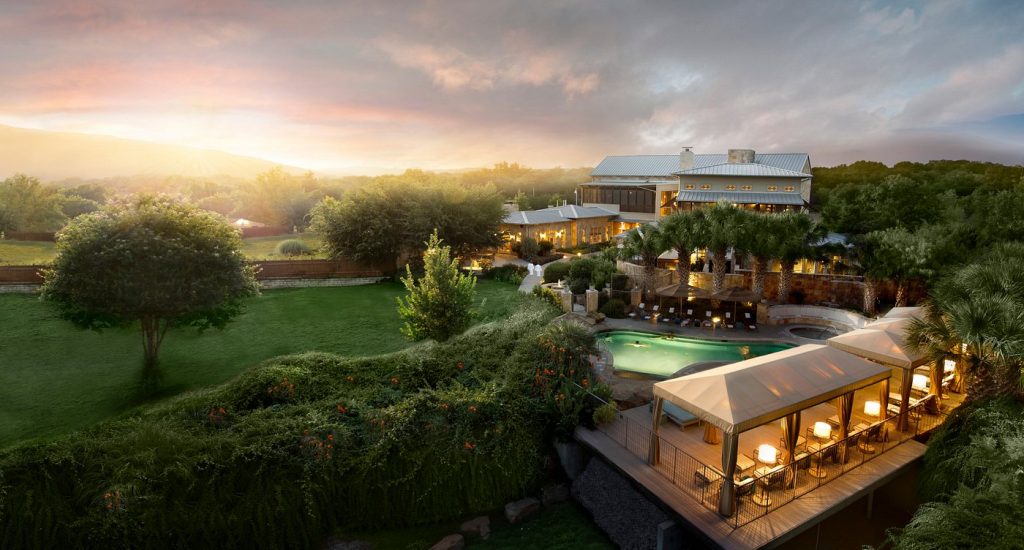 Great Wolf Lodge Grapevine
Popular amongst families, Great Wolf Lodge Grapevine is one of the best all-inclusive family resorts in Texas. It brings the very best of Grapevine to you.
Kids go crazy for the themed water park, MagiQuest interactive game, and fun arcade. The resort also offers seasonal scavenger hunts, crafts, and storytime. Many of the activities are included, but the MagiQuest and some others include a fee.
The comfortable, inviting rooms at Great Wolf Hotel offer guests a flat-screen TV, air conditioning, and a refrigerator, and free wifi.
Guests can also enjoy the pool and indoor water park. Kids can spend hours meeting new friends and enjoying themselves in this all-inclusive resort near Dallas.
Having on-site restaurants makes it easy for families to enjoy a full vacation without having to leave the property. Guests have several options to choose from. There is something that everyone can enjoy.
Looking to venture from the resort? Since it is close to popular landmarks, like the Torian Log Cabin (1.1 mi) and Grapevine Glockenspiel Clock Tower (1.2 mi), visitors can enjoy some of Grapevine's attractions.
As one of the best all-inclusive resorts in Texas, you and your loved ones are sure to enjoy the Great Wolf Lodge Grapevine!
Check Rates Here hotels.com