Have you ever wanted to explore the most beautiful vineyards and toured the best wineries in Texas? You have certainly come to the right place! Whether you are an experienced wine connoisseur, or new to the sniff, swirl, and snip, Texas wineries have something to offer everyone!
Texas' vineyards have produced award-winning wines that are recognized around the world. There are SO Many wineries in Texas. The industry itself is rapidly growing, making wine tasting in Texas one of the most popular activities for locals and tourists. So grab that glass, sniff, swirl and sip– you've got many wineries in Texas to visit!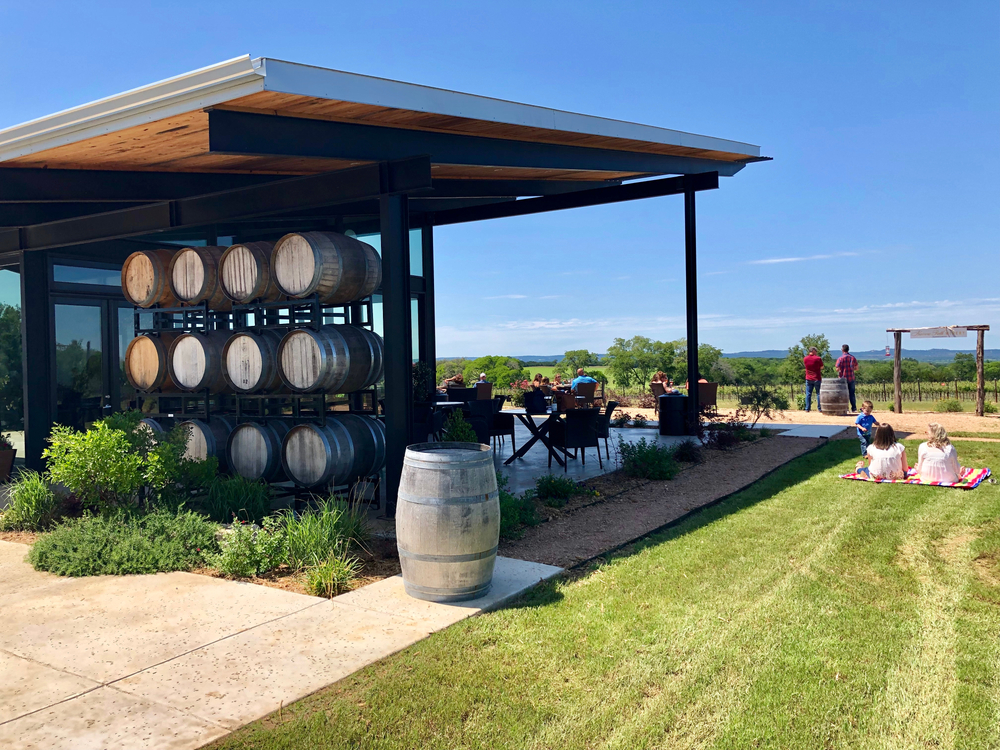 Where is the best Wine Country in Texas?
There are so many wineries in Texas that you can't really go wrong! However, at the heart of Texas Wine Country is Fredericksburg. If you are interested in checking out the beautiful vineyards, we have an article that focuses solely on the wineries in Fredericksburg!
Texas Hill Country and Fredericksburg are located just over an hour from Austin. This makes it an easy destination to reach! Travelers and Texans come here often: it is just a four-hour drive from Dallas and Houston!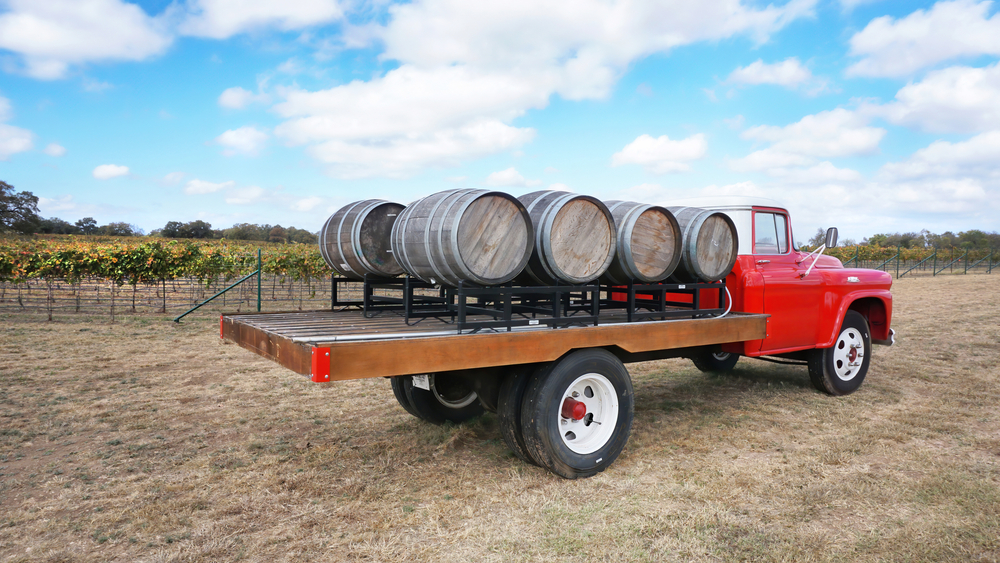 What is the Largest Winery in Texas?
If you are looking for the largest winery in Texas, look no further than Mesa Vineyards! It is unexpected that the vineyards thrive in the desert here, but the underground water and vines work well together!
Mesa Vineyards is the largest producer in Texas! With over 500 acres of land, this vineyard is large in size and popularity. And for your added benefit, it is planted near Fort Stockton in West Texas, making it fairly easy to get to!
However, if you are talking about the Hill Country wine region, this is the largest vinicultural area in Texas and the second largest in the U.S. The region features many wineries tucked between historic towns, farms, and rolling hills. Wine and culinary enthusiasts are loving this 9-million acre wine region!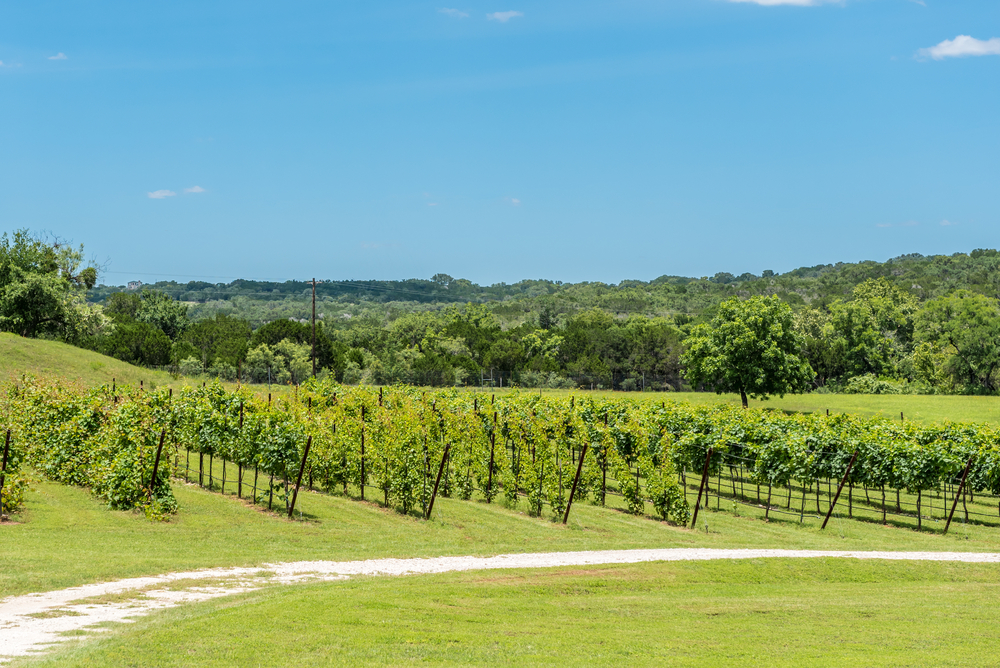 15 Best Wineries in Texas
1. Texas Wine Trail's Bernhardt Winery
There is this thing in Texas known as the Texas Bluebonnet Wine Trail! This trail features some of the best wineries in Texas! In the exploration of this trail, you will visit the wine region of Southeast Texas as they are located between I-45 and U.S. Highway 290. These local wineries are spread out and nestled between rolling hills and wildflowers!
We wanted to mention Bernhardt Winery here! It is one of the those best wineries in Texas you don't want to miss! Bernhardt is located in the rolling hills of Plantersville. It is a short drive from Houston. No reservations are required here, as tables are available on a first come, first serve basis. We love this winery because it is family and pet friendly!
Bernhardt is also one of those wineries in Texas that features a Bed and Breakfast for those who want to spend more than a day here. Or you can relax and check out the outdoor music, food and other events they host year round! At the end of the day sipping and shopping are a must here– there are Artisan markets on Saturdays, and even a wine club you can join! So travel this trail and visit!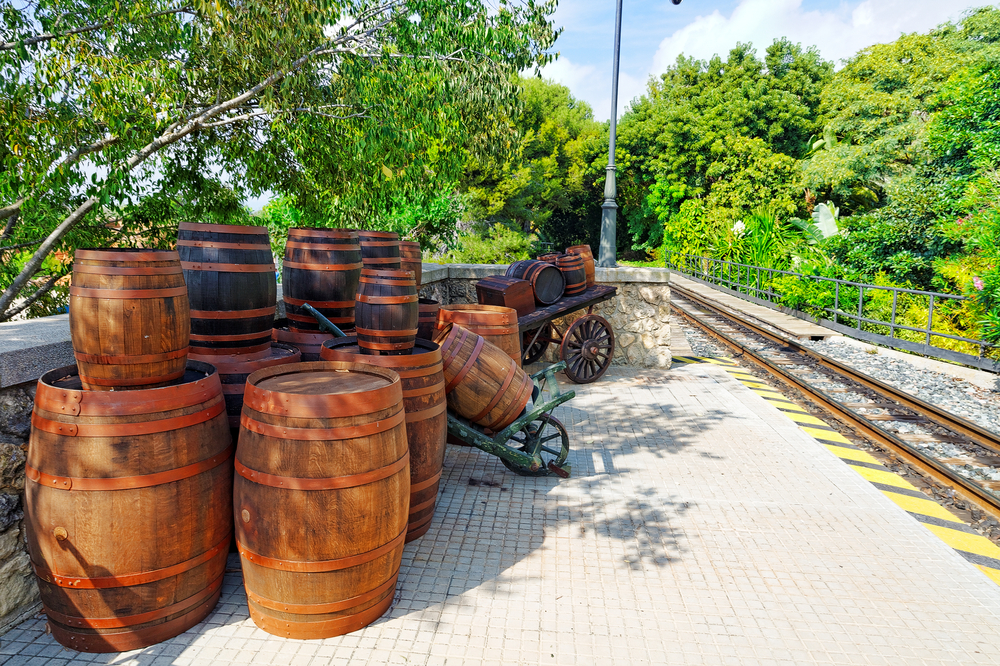 2. The Austin Winery
When considering what wineries in Texas to visit, make sure to add The Austin Winery to your list! This winery is open six days a week, and also features a wine club, where members are encourage to swing by after work for a glass of wine!
During weekends, this winery typically features more diverse crowds, as tourists and locals get to chat with winemakers and team members for an educational conversation. Typically, regular dining and craft pop-ups and charity events are also hosted here! The Austin Winery is one of those wineries in Texas that truly cares about its community.
What sets this winery apart from typical vineyards in Texas is the fact that from 2017 all of the vintages feature Texas fruit. This winery is true to developing and producing wine that exclusively supports Texas. Its goal is to sho case the best quality and character of the Texas terroir!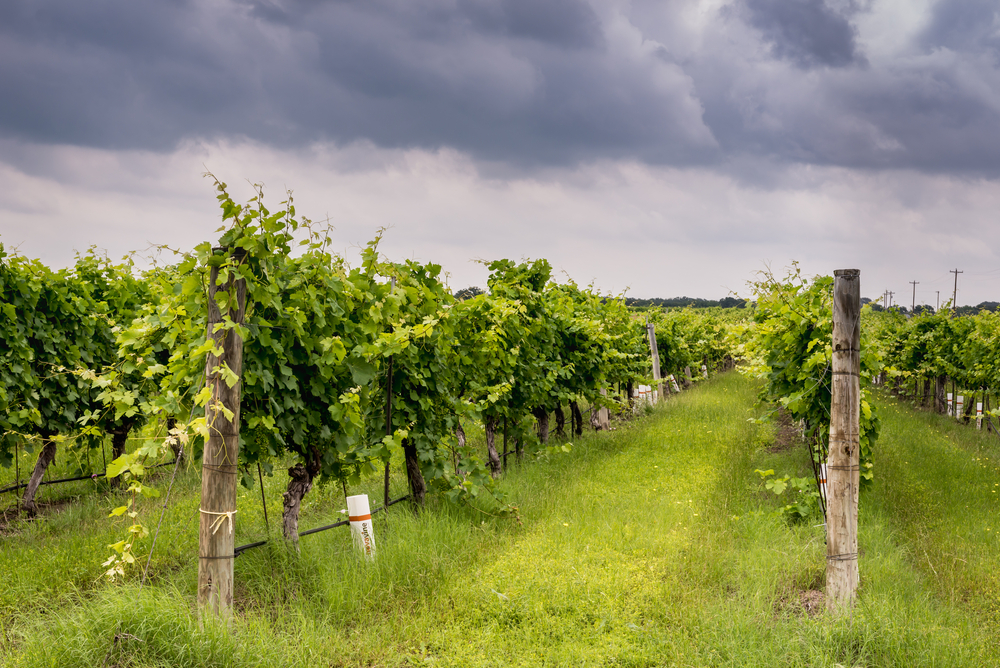 3. Grapevine Wineries
The best thing about Grapevine Wineries is all it has to offer. Whether you want to learn about wineries in Texas and their businesses, tour the winery, or enjoy a festival dedicated to the lone state, you can do it at Grapevine! And of course you can always sample a glass!
Grapevine his home to the Urbane Wine Trail, as well as the Grape Fest, which is a large wine festival. Grapevine itself features wineries like the Bingham Family Vineyards, Bull Lion Winery, Cross Timbers Winery, and Grape Vine Springs Winery.
Experience the ambiance of these wineries in Texas! For example, the Grape Vine Springs is located on the Historic Maine Street, and features the Night Watchman Ghost tour in addition to tastings of over 32 wines. The variety of the Grapevine Wineries that exist on the Urbane Wine Trail will not leave you disappointed!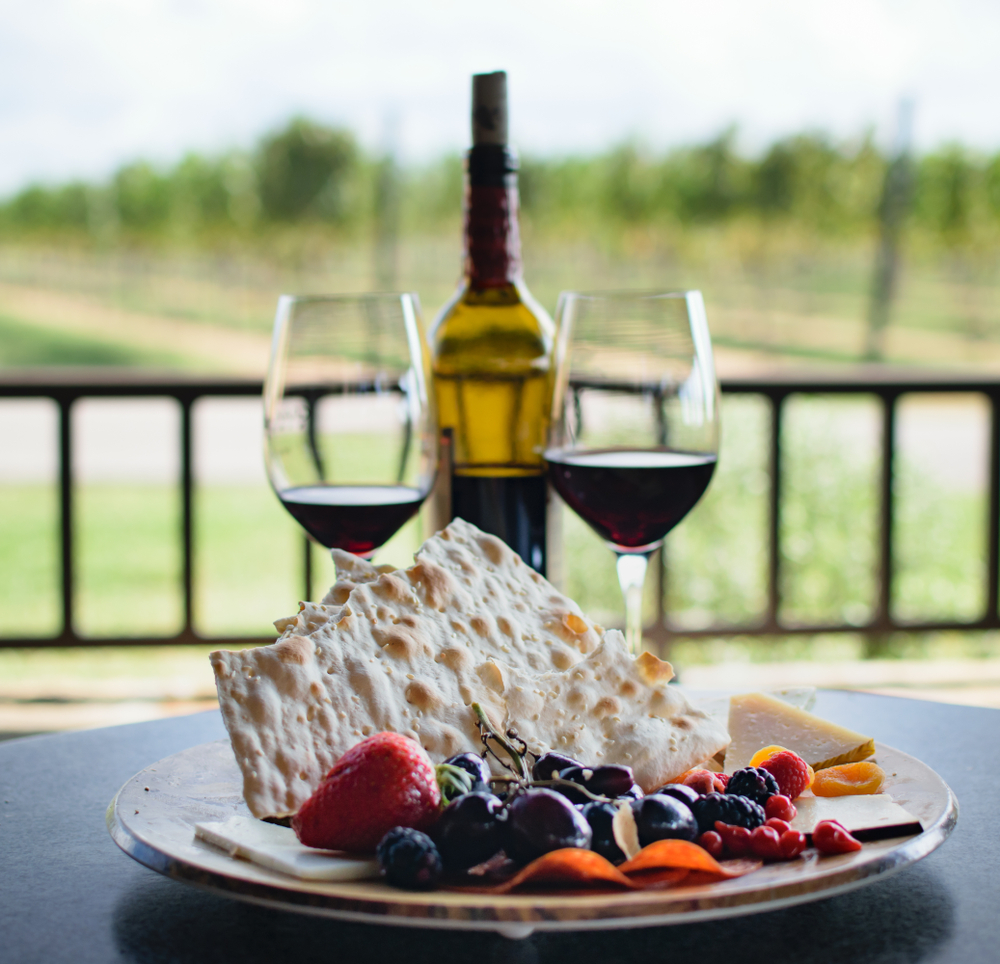 4. Wimberly Wineries
When we talk about some of the best wineries in Texas, we have to mention the Wimberly Wineries, which includes Wimberly Valley Winery of course! Wimberly Valley Winery is one of the many wineries near Wimberly, and this one is located in Texas Hill Country, between Austin and San Antonio.
This winery is one oft he best wineries in Texas, as it has been producing varietals, fruit wines and season wines since 1983. Guests can come visit the tasting room and sit by a huge fireplace with a glass of wine! Or they can take their wine and enjoy a picnic out by the shady oaks. People love to relish in the oak groves at this Texas winery.
This winery is open from 10 am until 6 pm, Monday through Sunday. That is seven days a week! And their amenities are to die for: the meeting room, picnic area, wine club, and more are all open. Plus this winery is dog friendly, and wheel chair accessible. Many people love to visit for the low tasting fee, and some even secure place for their wedding! Wineries in Texas have definitely become a popular venue for weddings, so if you're looking, this may be one to check out!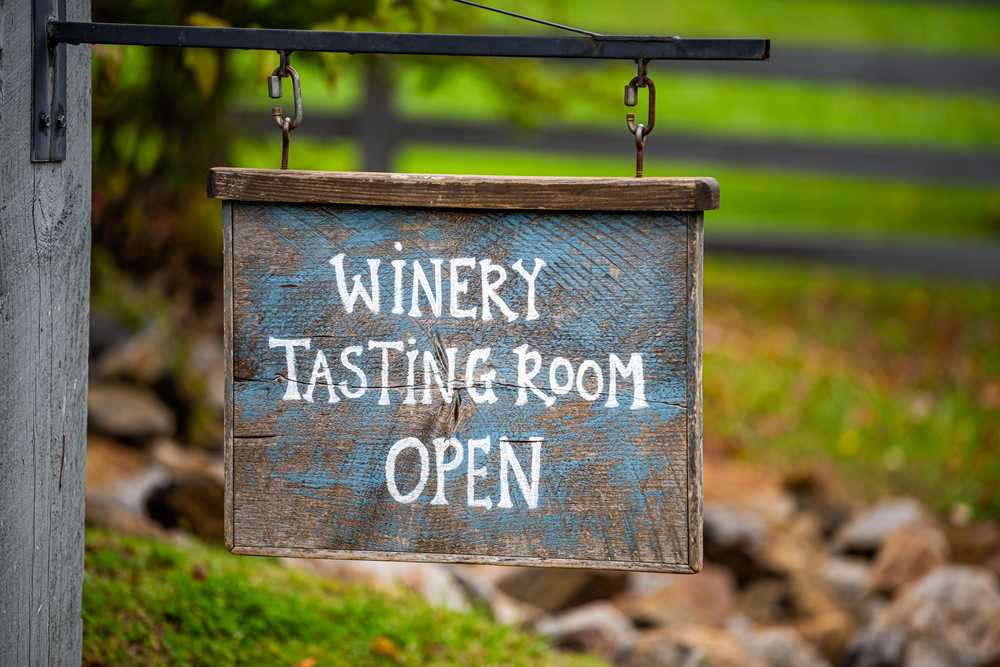 5. Messina Hof Bryan
We always tell guests to visit the Messina Hof Bryan Winery, because this is more than one of those typical wineries in Texas! This location features an estate, a vineyard, and a resort in addition to being a winery! Guests love to tour the splendid facilities, taste their delicious wine, and enjoy the experience.
Located in Brazos Valley, this iconic destination began with a single-acre experimental vineyard in Bryan, Texas. Today this vineyard still contributes to the company's success as Texas' 4th largest winery. This estate, vineyard, winery and resort is known for their hospitality, so make sure to swing by!
Here you can take your palate on a journey in the tasting room. Or you can take a public tour while exploring the production spaces and vineyard! Guests also tend to love the cellar tours that are offered here. But guests also flock to the award-winning restaurant to experience the flavors that are grown in their own garden. And if you drink too much, no worries! The Villa B&B makes this winery stand out from wineries in Texas because you can getaway and stay away for a while!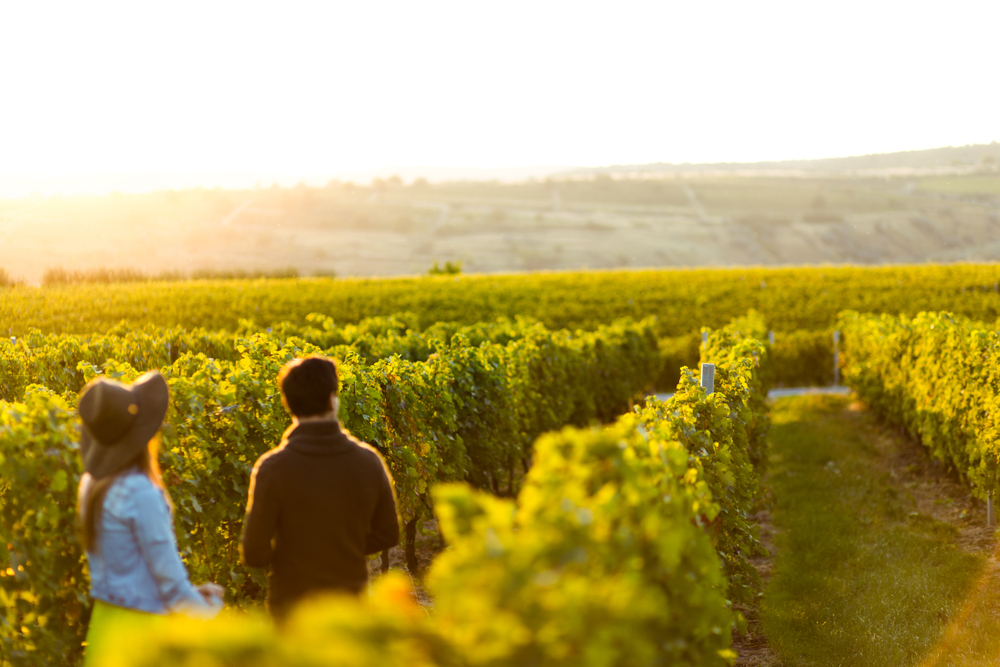 6. Wineries in Houston
Whether you are a resident of Houston or planning a vacation to the Houston area, make sure to set some time aside to visit the famous wineries here! Of all wineries in Texas, Houston has a lot. We recommend at least visiting: Sable Gate Winery and Solaro Urban Winery.
Sable Gate allows you to share a bottle of wine with friends, or create a custom wine flight. The variety at this winery beats a lot of wineries in Texas, and this location is perfect for wine aficionados. Especially on Sable Gate's Happy Winesday Happy Hour (which is on Wednesday's if you haven't guessed). Visiting here will ensure you find the perfect wine for you, and you're bound to love the food, atmosphere, and staff too!
For Solaro Urban Winery in Huston, this is the getaway to go visit if you want a private tour or to reserve a special wine tasting. This winery has limited hours to the public, so make sure to book an appointment! And you can book an appointment for a guided wine tasting if you need help, but do watch for those tasting fees. This urban and industrial space, at the end of the day, sets it aside from all Wineries in Texas and is a must-see.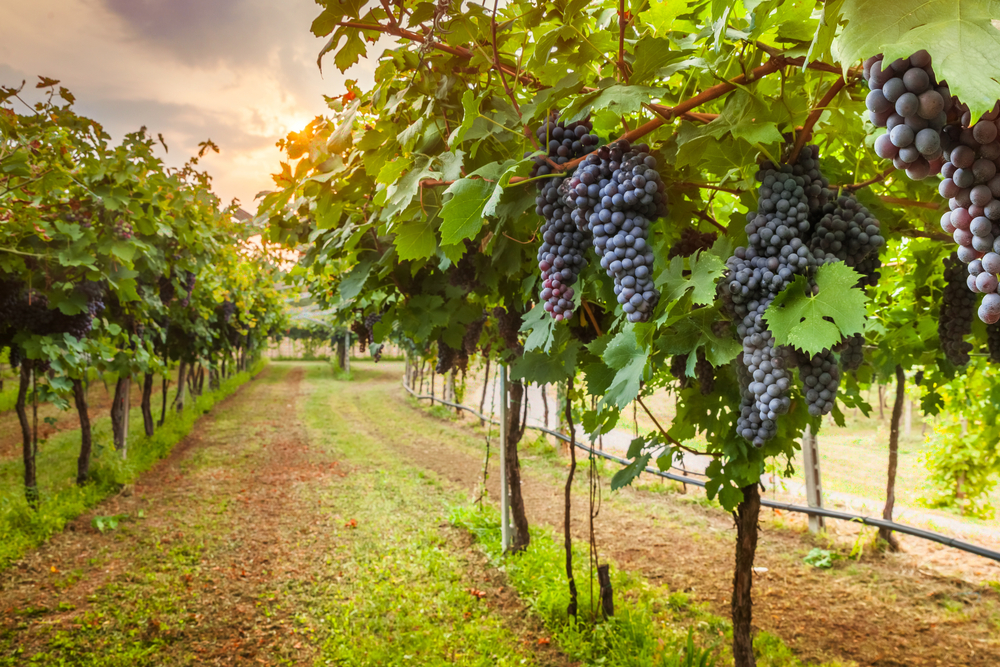 7. Dripping Springs Wine Trail
The Dripping Springs Wine Trail, also known as the Driftwood Wine Trail, features multiple boutique wineries. Located only 45 minutes from downtown Austin, this trail is something you must do! From brewery tours to distillery tours and wine tours, there is something for everyone on this trail.
On this wine trail, you can visit the Duchman family Winery, which has been voted as one of the most picturesque wineries by HGTV. Or you can visit Driftwood Estates Winery (which we will talk more about later!). Hawk Shadow Estate is also here, in addition to Texas Hill Country Olive Company.
So whether you want to enjoy some food, some wine, or even some beer, this trail may be something to consider. Many guests try the "mix-em up" tour, which includes a stop at one of the many breweries, cideries, or distilleries located along the trail. Just make sure to please drink responsibly!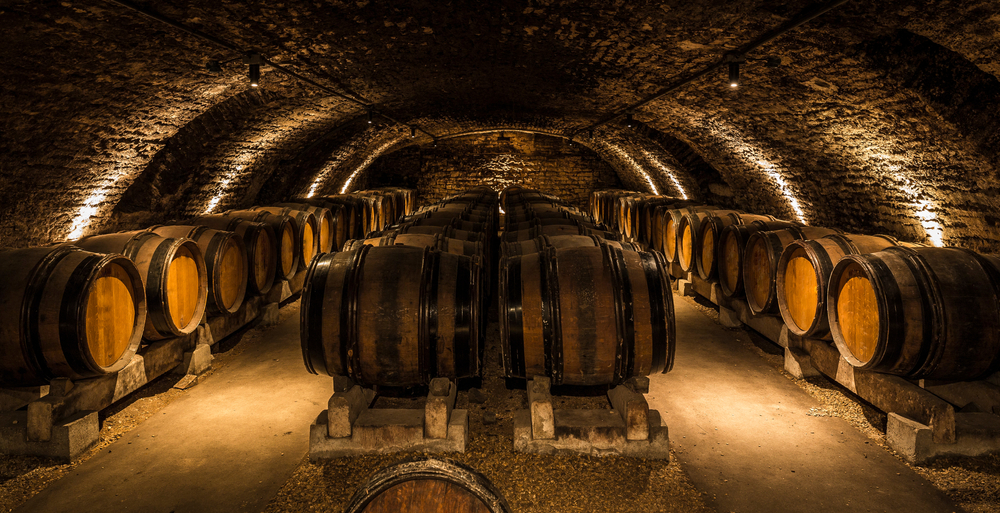 8. Wine tasting in San Antonio
If you are looking for wine tasting in San Antonio, we don't want to necessarily focus on the wineries in Texas. More than 30 wineries participate in the Texas Wine trail, and these wineries host tastings and receptions. Spanning from 30-140 miles from San Antonio, these wineries in Texas are easy day trips!
But what we really want to stress is the purchase of tickets to take a self-driving tour to visit the 30 wineries and winemakers. On these tours you will find yourself drinking samples of new releases, pairing new cuisine with wine, and taking tours of the vineyards.
In February, book the Wine Lover's Trail. In April, book the Wine & wildflower Trail. In October, book the Texas Wine Month Trail. And in December, book the Christmas Wine Affair. These tours take you to many wineries in Texas and to some of the best wine tastings in Texas! But don't let this deter you from visiting at any time: you can visit wineries at any point, and know that there is always something going on, like dinners, celebrations, musical performances, grape stomps, and even cook offs!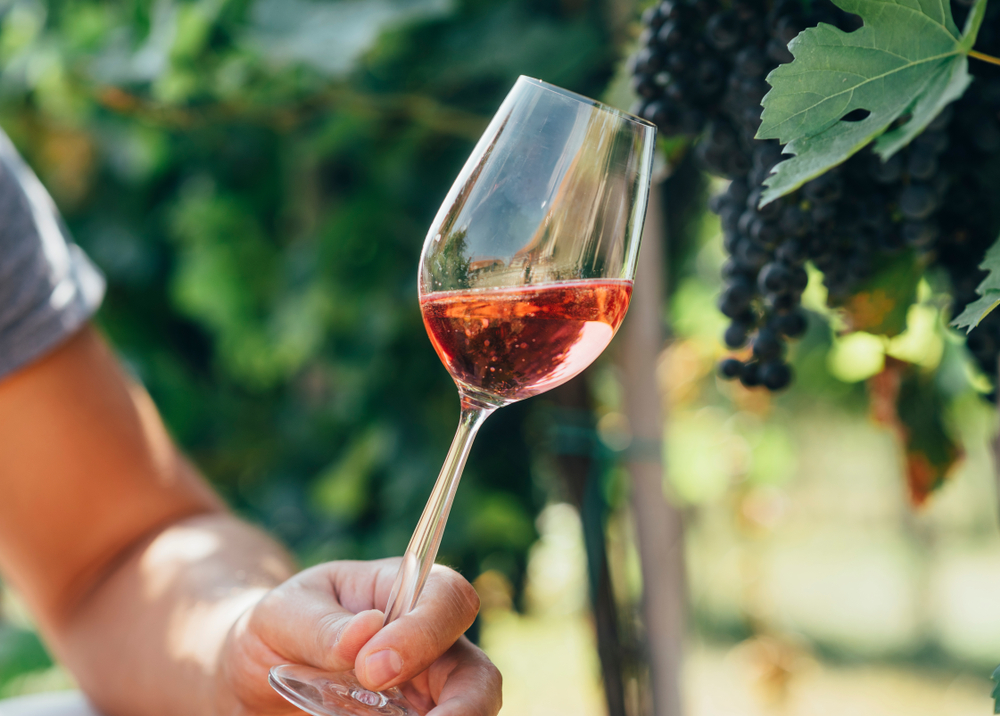 9. Grape Creek Vineyards
Grape Creek Vineyards is one of those wineries in Texas located in Fredericksburg. This winery is very welcoming, as staff love to guide you through their unique wine tasting and tour experiences. This location offers a guided tasting, which is a classic. Or guests can do a tour and a wine tasting!
This vineyard allows you to take your wine adventure beyond the tasting room as you get to see first hand the wine-making process. You even get to see the working vineyards!
But many guests really love toe Heath Sparkling Patio, where the wine serve and small bites are offered. Here guests sit at sunset and sip and eat. They overlook the entire vineyard and it is a view that is utterly breathtaking! You don't want to miss it! And if you have some time, you can also enjoy a full menu at Stout's Signature restaurant too!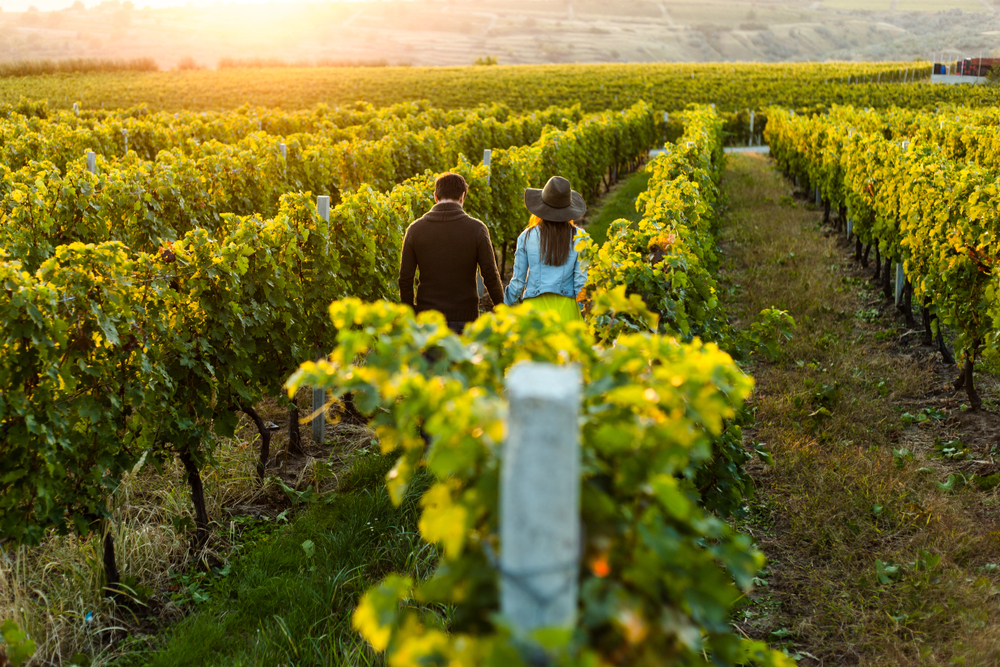 10. Driftwood Estate Winery
If you are reading closely, you may have noticed that we already named dropped Driftwood Estates. We want to make sure we stress it again because Driftwood Estates is one of the best wineries in Texas! This winery truly embodies Texas pride as it produces high quality wines made 100% Texas Grapes.
This winery sits on a bluff. It overlooks the Estate Vineyard and Hill Country. It is truly a view to die for! And it is relaxing, especially when drinking a glass of Driftwood Estate Wine.
This winery has 18 acres of grape vines and produces over 10,000 cases of wine each year. Driftwood has been in business for the past 24 years and is well known for its wine store, wine-club, and more. The staff here encourages you to drink local and receive a three of six bottle selection every quarter of the year. So support this beautiful winery today!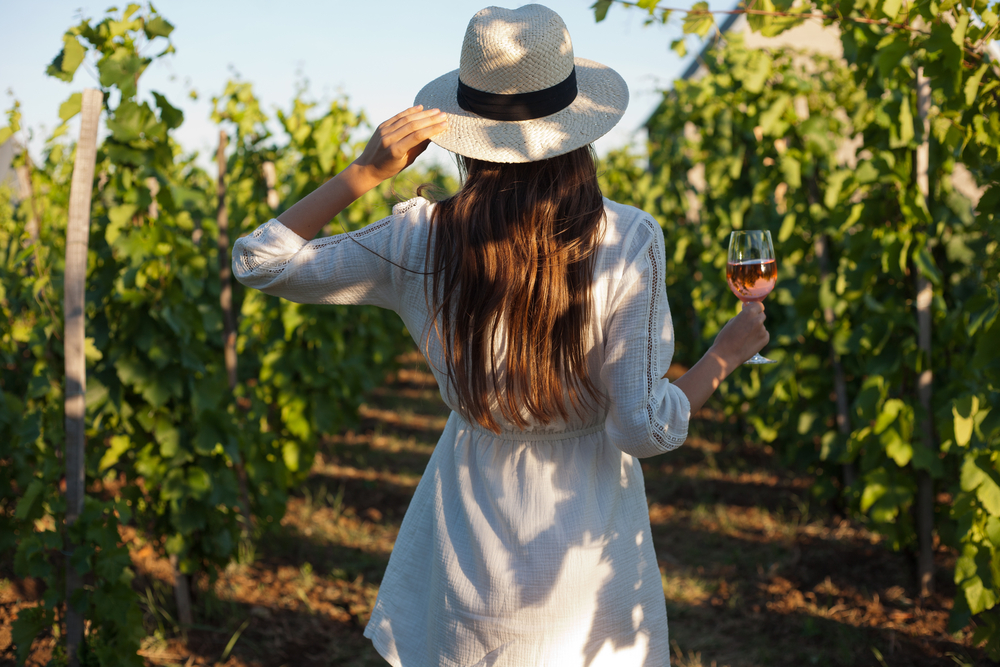 11. Perissos Vineyard Winery
If you know anything about the Greek language, you'll know that Perissos means exceedingly abundant, beyond what is expected, or hoped for. This is the goal of the winery! For all guests to be blown away with the service and wine here. There is no surprised, then, that this is one of the best wineries in Texas!
Perissos strives to make craft wines that live up to their goals. A Perissos tasting consists of 6 current released wines. It is super casual, taking place in the tasting room which also features a breathtaking view. Guests also love to take an elevated tour and tasting that is more education and personal here!
This location is nestled within the mountain ranges to the East and West. This means that the granite soils make ripened wine grapes effectively– it is quick and tasty! However, we recommend doing a tour here, as the tastings are fun, but it is also great to learn about the every changing process of farming at this winery that strives to always be the best!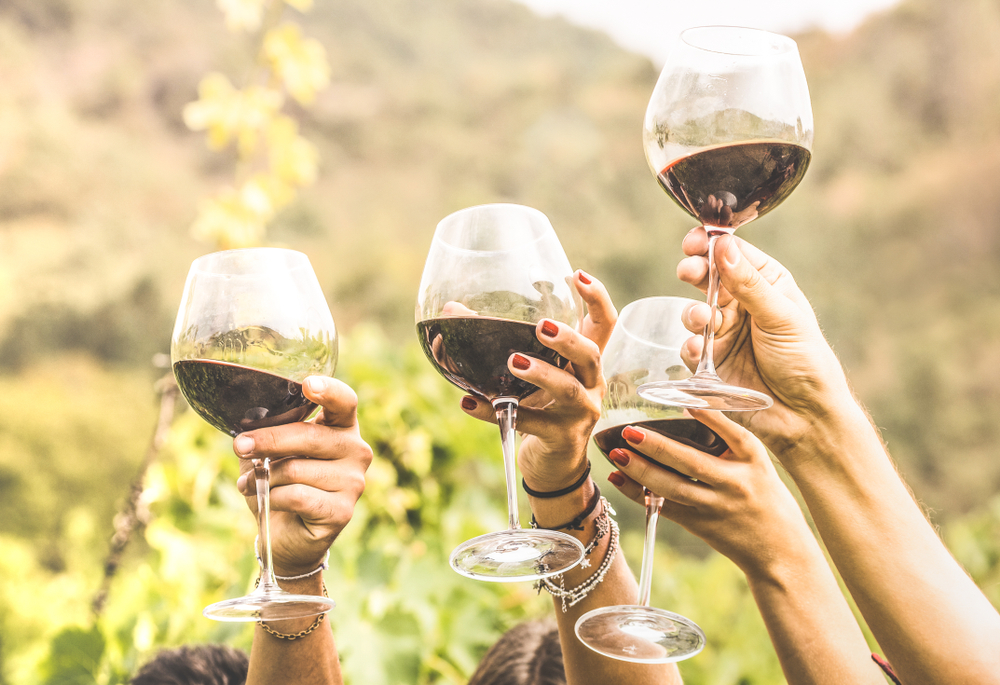 12. West Sandy Creek Winery
West Sandy Creek Winery is a 360-acare ranch that sits on the edge of the Sam Houston National Forest. If you don't know where that is, it is near Huntsville, Texas! It is one of those wineries in Texas that is family-owned and operated. The family takes pride in their love for wine and winemaking!
This property features tons of vineyards. But when here you can also see where they grow their own grapes. Or you can visit the tasting room! And did we mention that you can stay here? Log cabins are featured along the aces! Plus, for those animal loves, there is plenty of room for the animals that call this ranch home.
One of the coolest things about this ranch is definitely the events it offers. Public events feature live music on weekends. There are favorite performers and upcoming talents most weekends! There are more events, too! Don't be afraid to book a ticket for the Murder Mystery Dinner, for example! Interactive and fun, guests love this vineyard!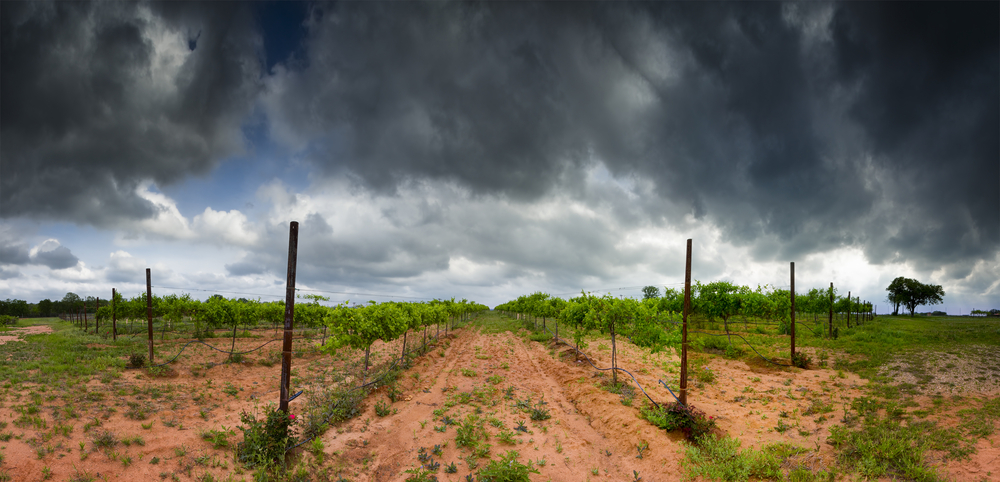 13. Threshold Vineyards
The Threshold Vineyards is another one of those wineries in Texas that is family owned. Located in the Brazos Valley, just a few miles off the river, it is referred to as "The Farm." This farm features a winery and a vineyard! It was once home to many pine trees. But they traded Christmas trees for grapes!
This farm has tried to grow watermelons, apples, peaches, and more. In 2010 they planted grape vines, and thus, history was made. As the vines took off this vineyard and winery grew in success. Guests love the relaxed essence here. They grab a bottle or glass and enjoy a picnic spot. Or they relax on the patio!
People also come here for tastings from the knowledgeable staff. And as for the events, you can join the family-feels of this winery with live music, trivia and more! Reservations are accepted here, but not required. So stop on by! Or order some curb-side pick up! They will drop off your wine!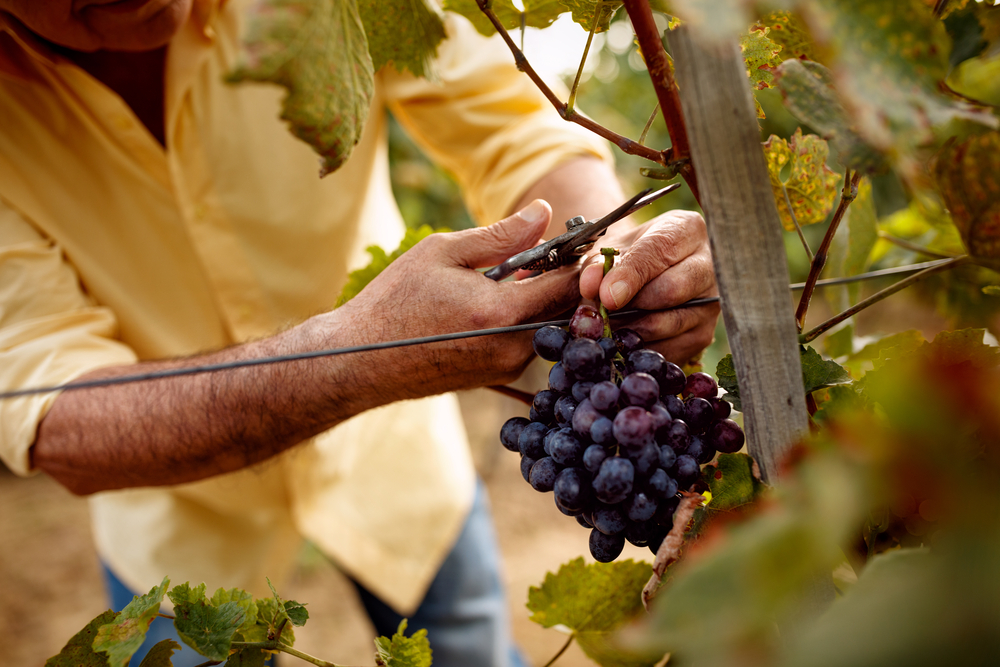 14. Sloan & Williams Winery
At Sloan and Williams Winery, one of the top wineries in Texas, which features some of the best wine tastings in Texas, there is nothing but passion. Sloan and Williams seek to turn grapes into wine not as a form of science or production. To them, it is art!
Here, grapes, soil, combinations and other ingredients and elements are chosen carefully. Hand-selected by professionals, the wines here are crafted to be perfect on the tongue each and every time. The grapes of this quality are rare! You don't want to miss it.
So when you visit Sloan and Williams, you will enjoy a perfect glass or bottle. But you can also enjoy live music, or you can host your own event here! The tasting room is also popular, as is the tapas they offer to pair with their unforgettable wine. Enjoy it all, here!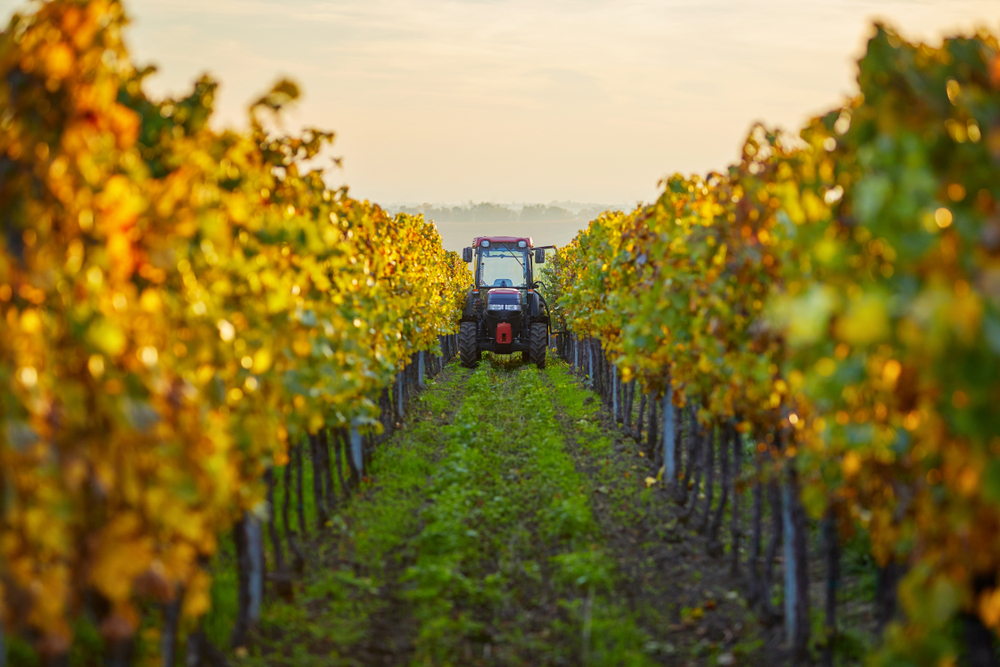 15. Cross Timbers Winery
One of the cutest wineries in Texas includes the Cross Timbers winery. This Winery is located in Grapevine, Texas. And what makes it cute? The fact that it is on a historic family farm house! This house is one of the 5 oldest structures in Grapevine. Although, it has been renovated. But don't worry, it still has its original design.
Cross Timbers is well known for its wine education, wine by the glass, and even wine by the case! There is indoor and outdoor seating here. they love to host private events like weddings, showers, and dinners.
Many guests love to come here and go beyond the winery and tasting room. The guides will let you visit the barn in addition to the grounds. Historically, this location is perfect for a winery. And guests love to learn more and more about it. This place truly exhibits comfort.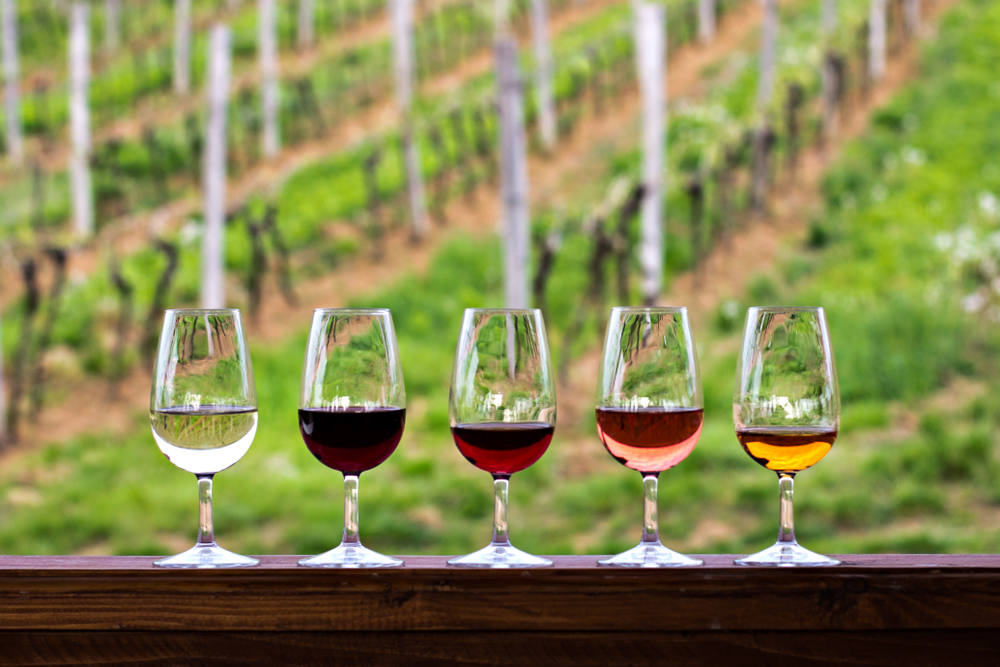 And there you have it, folks! 15 of the most beautiful vineyards and wineries in Texas! Whether you are visiting for a day trip, or hanging around these areas for a few days, please remember to be responsible as you visit these wineries in Texas. We promise the time spent here will be relaxing and fun. So make sure to enjoy!