Nothing works up quite an appetite like a day in the beautiful city of McKinney, Texas. With the beautiful tree-lined downtown streets and vast amounts of nature to explore, you will be looking for the best restaurants in McKinney to satisfy that hunger. Don't worry, we've got you covered!
McKinney restaurants range widely from trendy casual dining to upscale steakhouses, offering almost unlimited options of where to eat in McKinney. The restaurants are just one of the many diverse experiences in McKinney, which has been drawing in visitors for over 100 years with its adorable downtown, vibrant art scene, and outdoor adventures.
McKinney is just a Quick Day Trip From Dallas, so make your plans to grab a coffee, enjoy a brunch with friends, and finish the day at one of the best restaurants in McKinney on our list for dinner. The foodie in you will be ready to get in the car before you've even finished our list.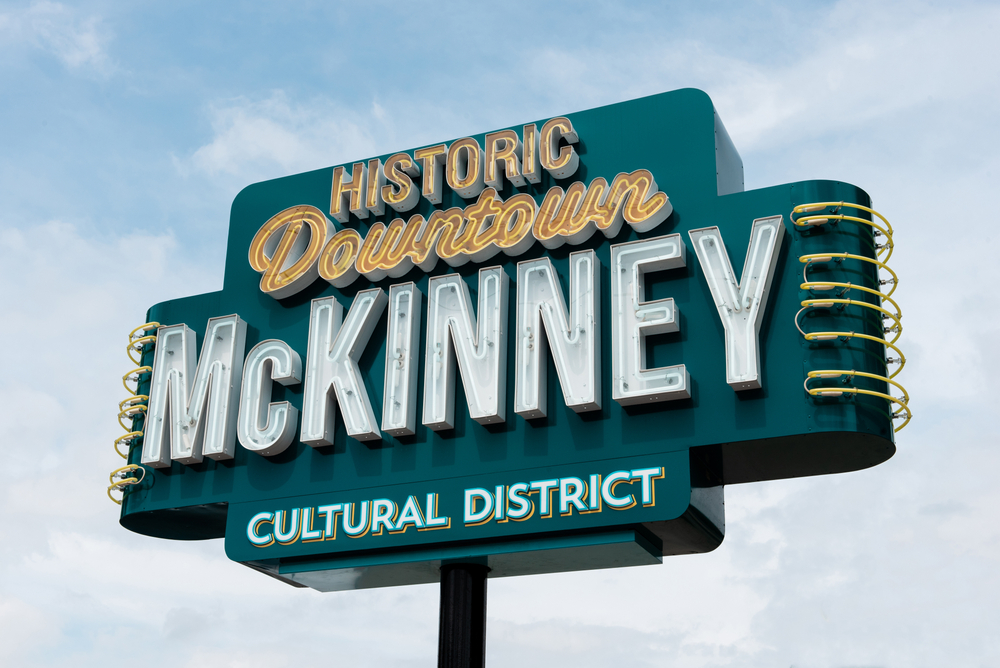 15 Best Restaurants In McKinney You Must Try
Eggsquisite Cafe
The best days start with the best breakfast. At Eggsquisite Cafe they are serving fresh ingredients, at a cozy family-owned breakfast cafe. Whether you are early to rise or like a late start to your morning, they have you covered, serving breakfast starting at 7:00 am and closing up for the day at 3:00 pm. They also have a great lunch on the menu.
Don't skip out on the fresh-squeezed orange juice, or the nitro cold brew on tap. To set them apart from the other breakfast restaurants in McKinney they have created a menu of unique eggs benedict to keep you coming back for more.
If you aren't sold yet, depending on what time of year you visit, they just might be offering specialty seasonal or fruit pancakes. So let's put Eggsquisite Cafe on our list for breakfast, and then make plans for what our next restaurant in McKinney will be.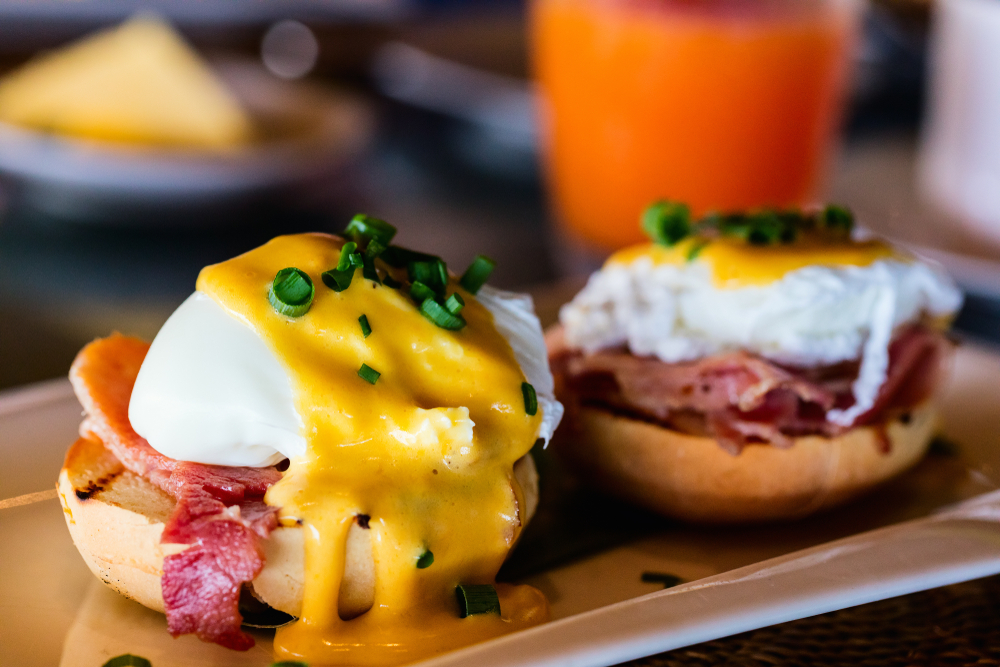 The Yard
Hang out in the yard, no lawn maintenance required. This restaurant in McKinney Square is a fun hang-out spot with a huge outdoor patio to hang out and enjoy good eats. The restaurant itself is also housed in unique and historic building originally serving as the home of a pharmacist from the 1850s.
The menu at The Yard is a mix of Tex-Mex, with dishes like Front Porch Nachos, and Texas Smothered Waffle Fries, and creole influence with Shrimp Po-Boys. They have a section of the menu called Green Stuff, which might be salads, but who wants that?
We forgot to mention the best part. The Yard is a dog-friendly restaurant. Does that make this the best restaurant in McKinney? It certainly does give it a couple of extra bonus points.
Shogun Hibachi & Sushi
Nothing is better than an evening out with friends at a hibachi restaurant, enjoying the full experience of the meal being cooked on the grill right in front of you. At this hibachi and sushi restaurant in McKinney, Texas you can get to know the chefs as they cook right at your table.
The hibachi menu at Shogun offers the traditional options of chicken, shrimp, steak, and scallops. You can also enjoy an extensive sushi menu, with sashimi and specialty rolls.
If you are craving hibachi in the afternoon, don't wait until dinner. Shogun is open for lunch. They have a smaller portion and a more cost-effective option for the same great dishes. Why just settle for a restaurant that serves food in McKinney, why not pick one also serving up entertainment?
Harvest
Harvest is a rustic, but sophisticated kitchen serving seasonal dishes. This restaurant in McKinney has a true farm-to-table approach to their menu, sourcing all of the ingredients possible from within Texas, less than 150 miles from the restaurant. Visit their website to get to know all of their farmers.
The menu changes 4 times a year, to showcase the freshness of the seasonal ingredients in the area. Harvest is offering both a lunch and dinner menu, we definitely could see this being a great place for a relaxing afternoon with an amazing meal for lunch in McKinney. The menu also offers gluten-free options.
Save room for dessert, because the dessert menu at Harvest will be calling your name. And in keeping with the farm-to-table approach to the menu any honey used in their desserts is from the bees on the restaurant's own farm. We've been told the bees are the employee of the month, almost every month. This is definitely one of the unique restaurants in McKinney, but it is a must-add to the list.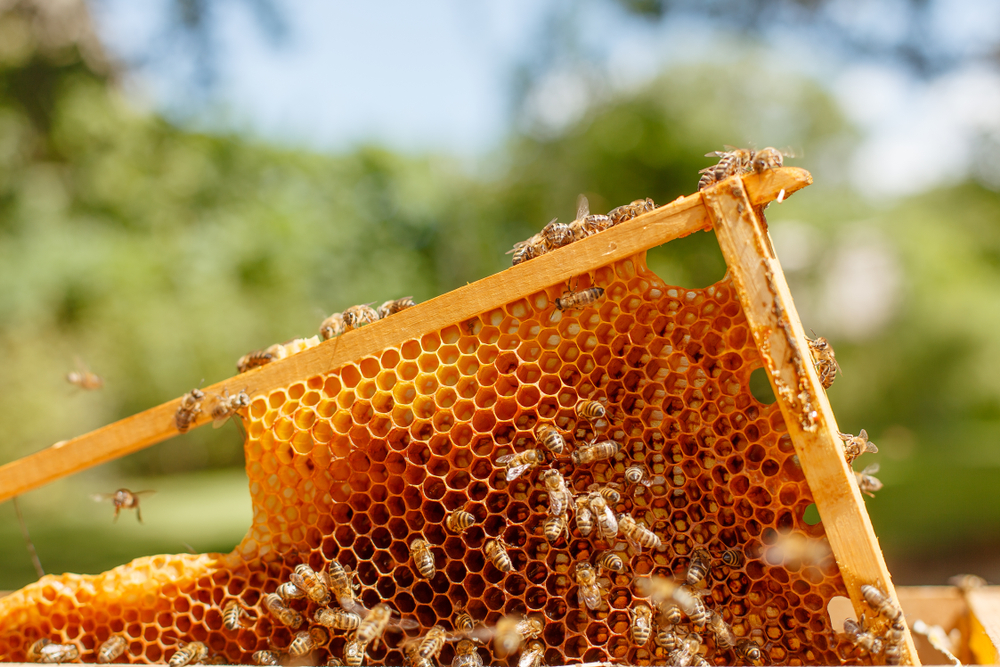 Italian Garden
Planning a trip to Italy but need to be back to the office by Monday? Let's head to the Italian Garden for some Italian food in Mckinney, Texas. Decorated with large murals of the Italian countryside, you really will be transported from this restaurant in McKinney to the authentic kitchens of Italy.
Classic dishes, like Fettuccini Carbonara and Chicken Piccata, are just the thing to satisfy that Italian craving. But there are a wide range of other options too, like pizza and hot subs, so everyone can pick something delicious. The Italian Garden is also a BYOB restaurant. So grab your favorite bottle of vino and immerse yourself in the Italian countryside.
Sugarbacon Proper Kitchen
This restaurant might just be the perfect spot for brunch after you've checked out of your Weekend Stay in The City. McKinney is a great town to explore for an afternoon after a weekend in Dallas, so make this restaurant in McKinney square your first stop.
Its namesake dish the Sugarbacon is a brunch favorite, House smoked pork belly, ancho BBQ, grilled watermelon. Pair that with a Sugarbacon Old Fashion, or a round of Mimosas to kick-off brunch, and you will be in business. The rest of their brunch menu is sophisticated and sounds mouthwateringly delicious.
Among the best places to eat in McKinney, the Sugarbacon Proper Kitchen is the best place to start your day if you are heading out to explore the downtown area. Talk about the perfect day!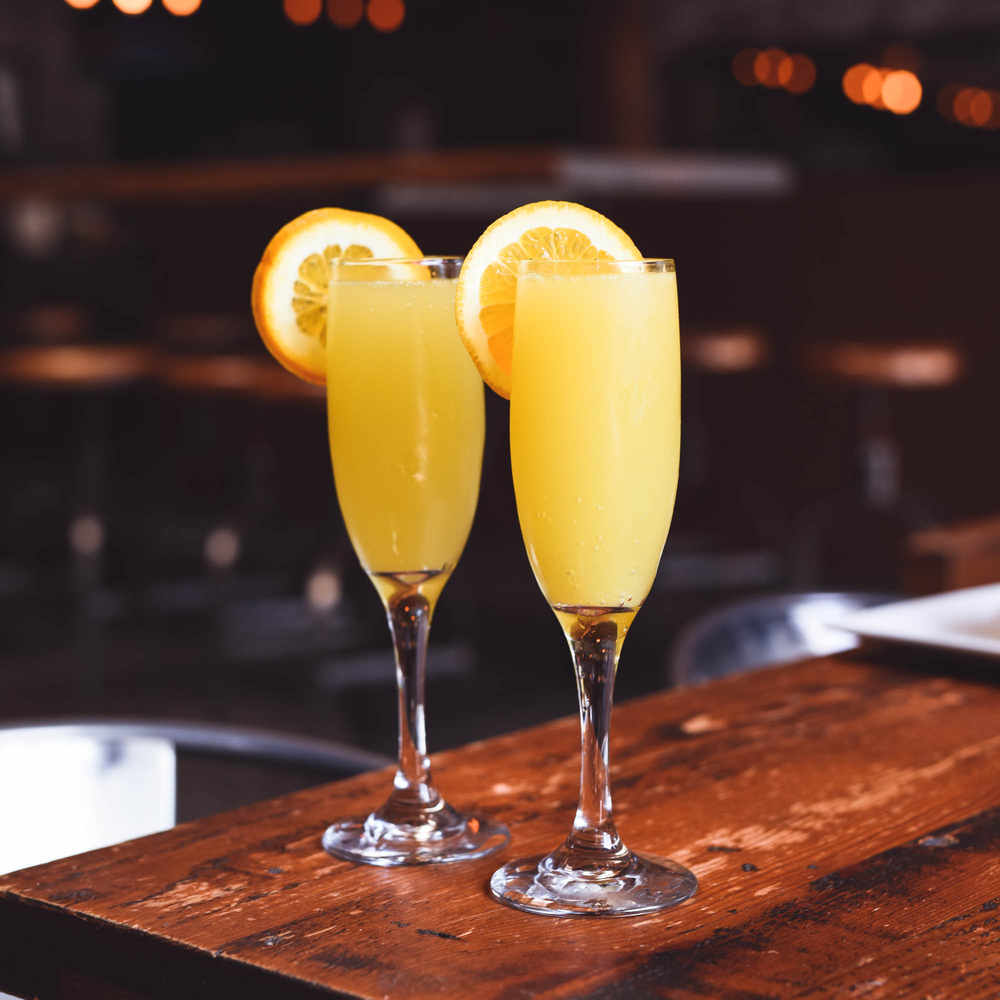 Rick's Chophouse
Ready for a night on the town? Let's head to this upscale restaurant in McKinney that embodies the spirit of Texas. Rick's Chophouse is hidden away inside the historic Grand Hotel & Ballroom, with leather seating, gas lamps, and a tin ceiling.
Steeped in tradition, you almost don't even need to pick up the menu, you already know what this steak house is serving. They do offer a gluten-free menu also. But be sure to glance at the cocktail menu, they have a couple of specialty drinks that just might surprise you.
Tucked in with the other downtown McKinney restaurants, and located right on the historic square, you can enjoy a nice evening stroll downtown and in the nearby park. That way you won't feel guilty for ordering dessert, maybe get two!
Local Yocal BBQ & Grill
Texas may be known for BBQ, and the Local Yocal is known for its Texas BBQ. With the wide range of restaurants in McKinney, they wanted to create a restaurant where they would want to eat. Mission: Accomplished!
The classic BBQ staples fill out the menu, with the addition of specialty Wagyu steaks, and gourmet burgers, but the stand-out for this BBQ restaurant is the Gulf Shrimp and Grits. You just might want to pair it with the cornbread, and one of the local brews on tap.
The Local Yocal is among the downtown restaurants in McKinney, and also offers a Lunch and a Brunch menu. It will be pretty hard to miss the classic BBQ smell as you explore downtown, it's almost like you won't have a choice but come in for a meal.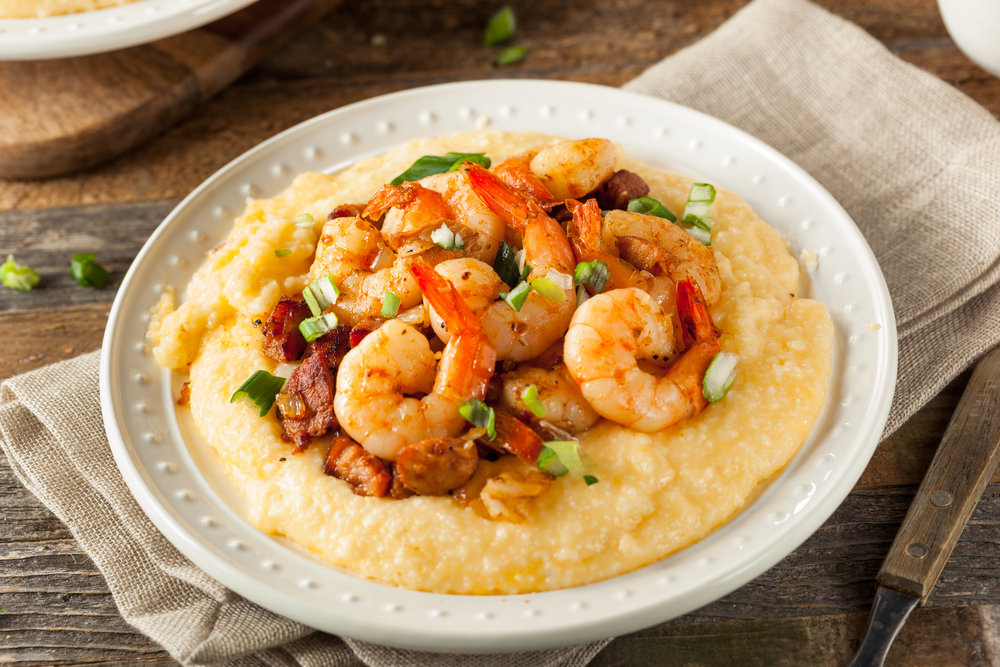 Asian Buffet
When you want people to know exactly what they are going to get, why not name it what it is? The Asian Buffet is just that, an Asian Buffet, no mistaking it for the other restaurants in McKinney on our list. The selection here is extensive, offering Chinese cuisine, Mongolian grill, sushi, and seafood. A great option for those of us who like to sample a little bit of everything.
If you are looking for the best lunch in McKinney, the Asian Buffest might be top on the list for budget-friendly options. A mid-day sushi roll and bowl of chicken and broccoli is just the way to set the tone for the rest of the day, as long as that includes a nap.
If you are having a hard time picking where to eat in McKinney, it just might be time to pick something where everyone gets to try a little bit of everything.
The Pantry Restaurant
We were looking for more restaurants in McKinney, but instead, we found The Pantry. Homestyle comfort food, that you would swear was made in someone's home kitchen. In the rustic dining room with twinkle lights, you might almost feel like you are eating in someone's living room too.
The classic comfort foods on the menu are served for brunch and family-style dinner, including burgers, country-fried steaks, and desserts. The desserts are going to be the main star of the show. They have cakes, cookie trays, and pies. Any kind of pie you could possibly think of. Cherry, yes. Lemon Meringue, yup. Chocolate pecan, absolutely!
The total count of pie variety is somewhere near 20. They have been known to bake over a thousand pies for Thanksgiving and Christmas every year. So, plan your trip to this restaurant in McKinney, but don't be surprised when you end up in someone's house, enjoying a home-cooked meal, and save room for dessert, you will thank us later.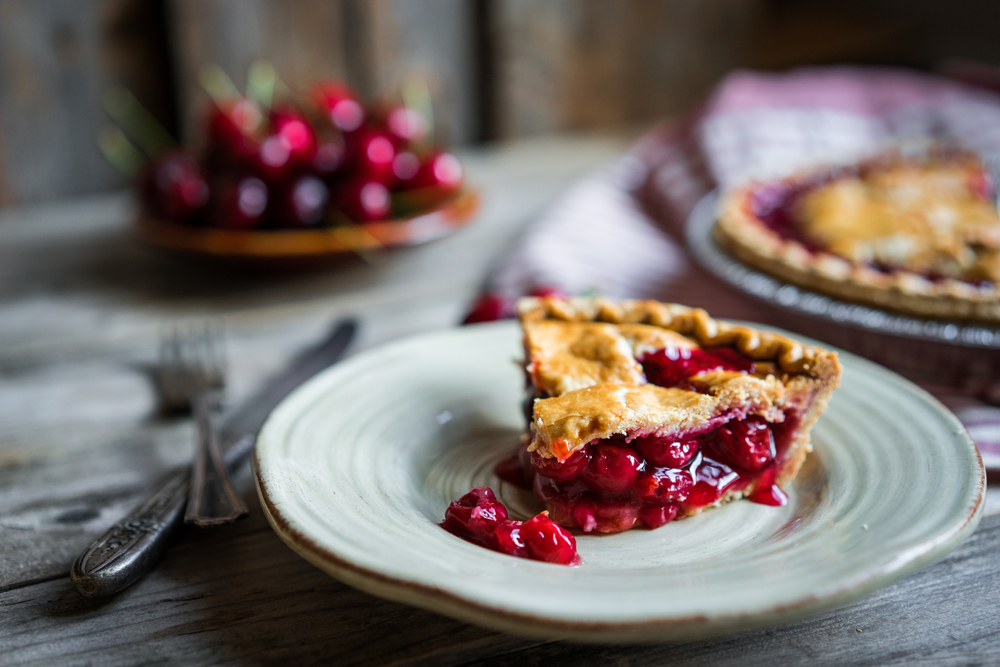 Layered
Nothing goes better with a good piece of pie than a good cup of coffee. After our stop at our last restaurant in McKinney, we are going to need a pick me up to make it through the rest of the list. Layered is serving the best coffee in McKinney, and definitely the most artistic.
Ask for their special latte with your own custom photo on it, or ask your barista for one of their own creations for a fun surprise. If you aren't interested in the caffeine from the latte, order yourself a mimosa. Layered also has a delicious-looking brunch menu to complement that mimosa.
This downtown restaurant in McKinney is open until 2:00 pm daily so you don't have to feel rushed, you can enjoy a leisurely morning. Their outdoor patio gives you a good view of downtown, so make your plans for where you are headed after brunch. But, as we said, don't rush. You've got plenty of time.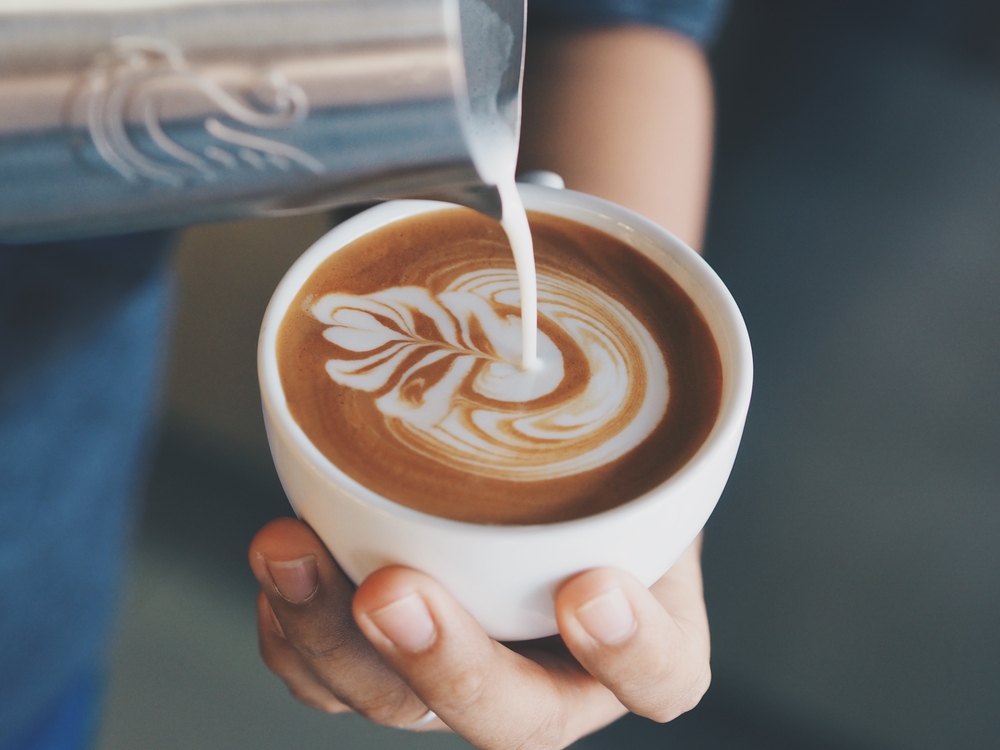 The Whitehorse Steakhouse
Do you have a reservation? We are going to need one at The Whitehorse Steakhouse. This might be the fanciest restaurant in McKinney, so dress to impress, and come prepared for a night to remember. Each evening The Whitehorse Steakhouse offers a single seating, so the chefs and servers are focused on you, not worried about seating new guests and juggling too many dishes at one time.
Your dinner reservation also includes an exotic animal meet and greet. This restaurant is on Oak Meadow Ranch, which is home to kangaroos, ring-tailed leamers, and slots. You can also brush up on your Ax throwing skills before dinner starts. And with a couple of AirBnBs on the property, you might just want to stay awhile.
The menu at The Whitehorse Steakhouse is constantly rotating. You will enjoy the chef's special creations for that night, so be sure to check their website for upcoming specialties to find a taste to pique your interest. Of all of McKinney's restaurants, this one might just be the most unforgettable.
Tai Sushi House
If you are a big fan of sushi, usually you have a few favorite rolls that you typically order. Well, this sushi restaurant in McKinney might just change up your standard order. They have the classic dishes you've come to know and love, but Tai Sushi House is offering some new and creative dishes.
If you like spice, order up the Lava roll, or the Sombrero, both inspired by the Tex-Mex roots in the area. Craving BBQ? Why not try the Texas roll with seared beef tenderloin. If you can't decide, bring a big group and order a party plate, that way everyone can try a little bit of everything.
Put Tai Sushi House on your list of best places to eat in McKinney for a new and adventurous night out. You just might discover your new favorite type of sushi.
San Miguel Grill
If you've come to Texas in search of Tex-Mex, San Miguel Grill is where to eat in McKinney. This family-run cantina has all the charm of a traditional Tex-Mex, with the menu to back it up. You can order flautas, chimichangas, or chile relieno. And the chips and salsa will just keep on coming.
The owner is well known to hang around the dining room to greet guests and chat about the food. With the atmosphere distinctly matching the Tex-Mex menu, it will be like being transported down to El Paso, right on the border. It almost goes without saying, but the best part of your meal at this restaurant in McKinney might just be the margarita.
The house-made drinks are going to keep you coming back for more, especially because you should probably only have one or two on each visit. Set your watch for happy hour, and you can snag one of those famous margaritas for only a couple of bucks.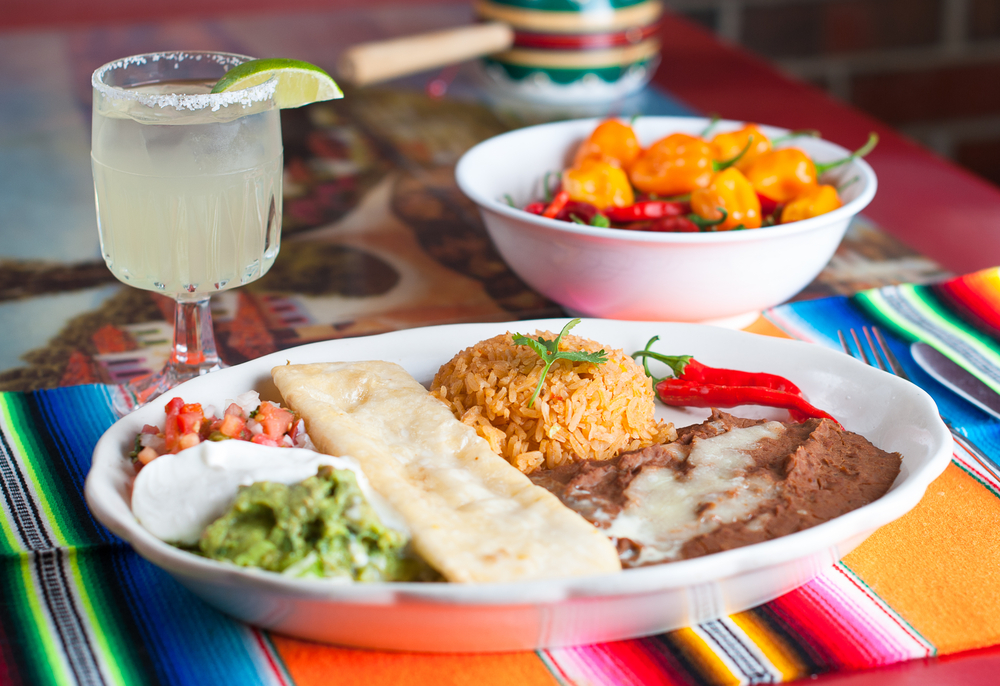 Cocktail Creamery
After you have visited all of the very best restaurants in McKinney, it is time for dessert. But not just any dessert, the Cocktail Creamery. Because ice cream is better with a little booze in it, their words not ours! Spice up your classic flavors like vanilla, chocolate, and caramel with spirits and ice cream toppings to create the perfect grown-up treats.
The Cocktail Creamery is located within walking distance of all of our favorite downtown restaurants in McKinney. What a perfect stop after you've enjoyed an amazing meal at one of the restaurants in McKinney on our list. The best possible ending to a foodies perfect day.
Let us know if you visit any of these restaurants in McKinney. We can't wait to hear about what dishes you choose, and just how good they are!