When you think of restaurants in El Paso, you probably think of Tex-Mex, but El Paso has so many amazing restaurants to try. If you are looking to sample some of the best restaurants in El Paso, you've come to the right place!
El Paso is a vibrant town with plenty to do, including museums, parks, and even Spanish Missions. With all of this sightseeing, you are really going to work up an appetite, so you'll want to make sure you've picked out one of these places to eat in El Paso.
El Paso is just north of the Mexican border, it is no surprise that many of the restaurants you'll find here do have a Mexican influence in one form or another, but that does not mean you are in for meal after meal of Tex-Mex style restaurants. Let's explore all of the delicious options these restaurants In El Paso have to offer.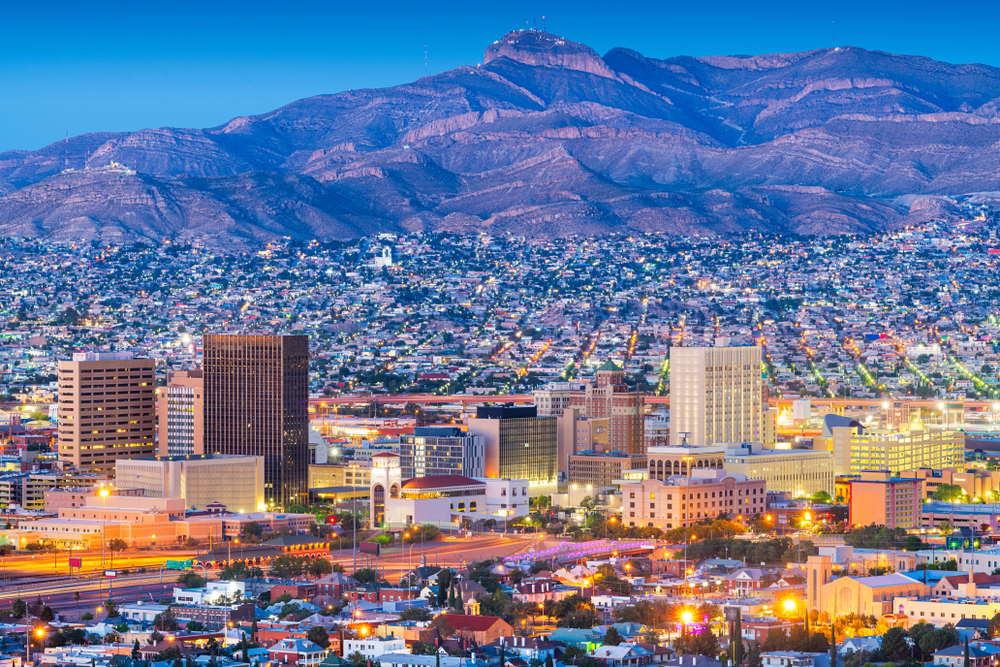 15 Best Restaurants In El Paso TX You Must Try
Café Central
Sit down to dine at our first restaurant in El Paso with over 100 years of experience. Established in 1918, the Cafe Central is a sophisticated fine dining experience with an eclectic menu. Serving lunch and dinner, and offering a brunch menu on Saturdays, you'll be sure to find something on the menu you'll love.
The dining room at Cafe Central is really what sets the mood as one of the most sophisticated places to eat in El Paso. The tables are set with white linens and highback gold and white chairs, creating an elegant space. But the real show stopper is the terrace area overlooking downtown.
Cafe Central's menu offers dishes like Chilean sea bass, jumbo scallops, and a 28 day dry-aged New York strip steak. They also have an impressive wine menu and craft cocktails, and to top off the meal, an indulgent dessert menu. To cap off this sophisticated meal be sure to order the 24k gold bar, which is a devil's food cake with mirror glaze and gold leaf. If a fancy meal isn't your style, let's look at some of the other restaurants in El Paso.
Crave Kitchen and Bar
If you are searching for where to eat in El Paso, and where to get a good meal at any time of day, Crave Kitchen and Bar is the place to go. Serving Breakfast, Lunch, Dinner, and Brunch, each menu is full of comfort foods, made with a little extra Cravs Kitchen twist. Their specialty dishes include buttermilk chicken and waffles, mac and cheese with green chilies, and a stack of blueberry pancakes that is the size of Texas itself.
Crave Kitchen has 6 locations of restaurants in El Paso, so no matter where you are in the city, you are never far from one. Each different restaurant has its own unique atmosphere, but they all create a comfortable space for casual dining.
In addition to having some of the best food in El Paso on the menu, Crave also offers over 70 international beers and a wine list that pairs exceedingly well with the dinner entrees. I wonder what kind of wine pairs best with those blueberry pancakes.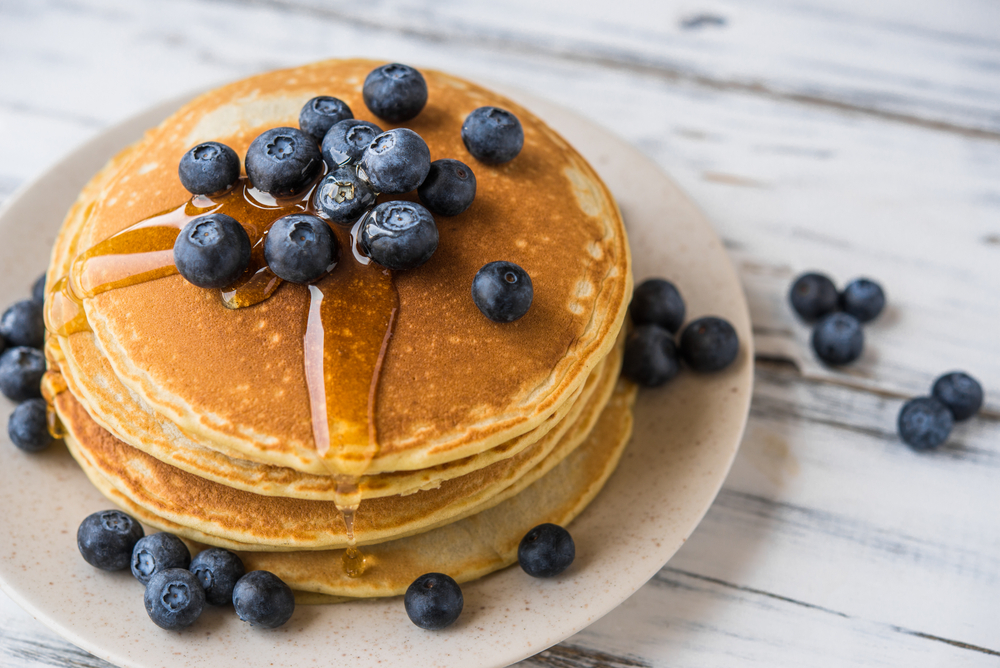 Sushi Garden
When you are looking for sushi in El Paso, Sushi Garden is the perfect place to make your dinner reservation. The restaurant is small, but the decor gives it an open airy atmosphere with lots of greenery. The menu combines inspiration from the owner's home of South Korea, with west coast Asian recipes, and an El Paso twist.
The selection of sushi rolls at this restaurant in El Paso includes traditional rainbow rolls and volcano rolls. But, the El Paso twist really shows in the Southwest roll, with jalapenos, and the caterpillar roll with bbq eel. In addition to sushi on the menu, you can order teriyaki meals and noodle dishes.
If you are looking for a quick place to eat in El Paso for lunch, Sushi Garden also has an express lunch menu. Grab a bowl express or a bento box express, and get back to your day. Didn't we say there were more than just Tex-Mex restaurants in El Paso?
House of Pizza
Sometimes you just crave a good slice of pizza, and among the pizza restaurants in El Paso House of Pizza is second to none. It may not seem like much from the street, but we always learned not to judge a book by its cover, right?
They are known for their incredibly big slices of pizza, so you know you are going to leave full. The restaurant is cash only, so be sure to stop at an ATM on your way there. But head out early to beat the crowd because this is one of the popular places to eat in El Paso.
If you want to add something a little extra to your gigantic slice of pizza, don't worry, their menu also offers salads and sandwiches, including hot pastrami. Starting to notice how many different varieties of restaurants in El Paso there are to choose from? Something for dinner for every taste.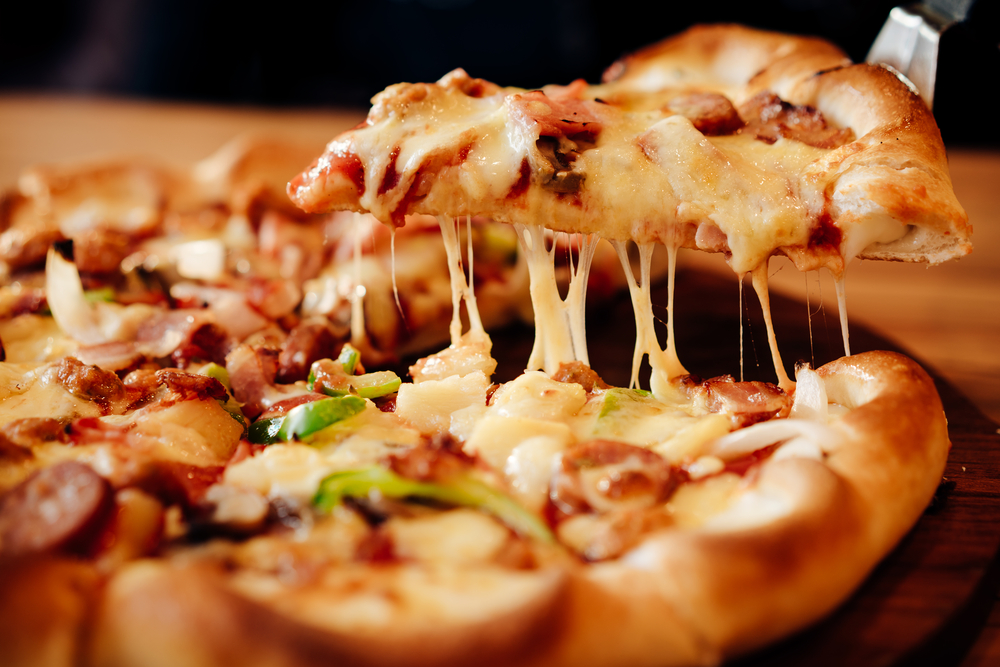 Tacotote
With four generations of cooks working at the Tacotote, you just might find the best food in El Paso here. Originally inspired by their Abuelita (Grandma in Spanish), this family set out to create a restaurant offering an authentic and new experience for a taco restaurant.
With original locations in Mexico, they expanded into the United States and now have a few locations throughout Texas. The menu is simple, only offering the traditional taco meats, sides, and toppings, the stand-out really comes in the salsa. All of the salsa at Tacotote is handmade, along with their tortillas.
If you are feeling a little guilty and looking for a little something healthier to have for dinner in El Paso, Tacotote also has you covered. All of their taco options can be easily converted over to a salad. And with the salsa bar, you won't even miss the tortilla, we promise!
Zino's Greek and Mediterranean Cuisine
With the only Greek chef in El Paso on staff, Zino's Greek and Mediterranean Cuisine has got to be the best restaurant in El Paso to go to for traditional Greek food. This casual bistro will remind you of the island of Santorini, but without the nine-hour flight.
Known for their dishes like lamb shish-kebob and Osso Bucco, you can't pass up the Mediterranean flair of Zino's. If you are looking for a traditional gyro, your order will also come with pita bread and fries!
And what is a Greek meal without a little baklava? Made from a secret family recipe, you'll taste the oranges and pecans, but they won't tell us what else is in the secret recipe. We definitely think you've got to put Zino's on your list of restaurants in El Paso to try!
Cattleman's Steakhouse
Head off into the desert to the Indian Cliffs Ranch and you'll find the best steakhouse in El Paso, well a little outside of El Paso. Set on a working ranch, Cattleman's Steakhouse is a cowboy-style chophouse, serving steaks as big as Texas, BBQ, and seafood. During your dinner, you'll enjoy the desert views, really adding to the authentic El Paso experience.
But don't plan on just coming for a meal, there is so much more to do on the ranch. They have a zoo, playground, movie sets, and snake pit. Yes, a snake pit. we'd like to see any other restaurants in El Paso offer that kind of pre-dinner entertainment.
But bring your appetite, because the portions here are what you'd expect for a harding work cowboy. The fan-favorite is the 2 lbs. T-Bone steak. Don't worry if that sounds a little big for you, they also offer a 1.5 lbs. option. You'll also enjoy all the traditional sides you'd expect, like baked beans, coleslaw, and bread and butter. This is more than just a place to eat in El Paso, this is a true dining experience, but watch out for the snakes.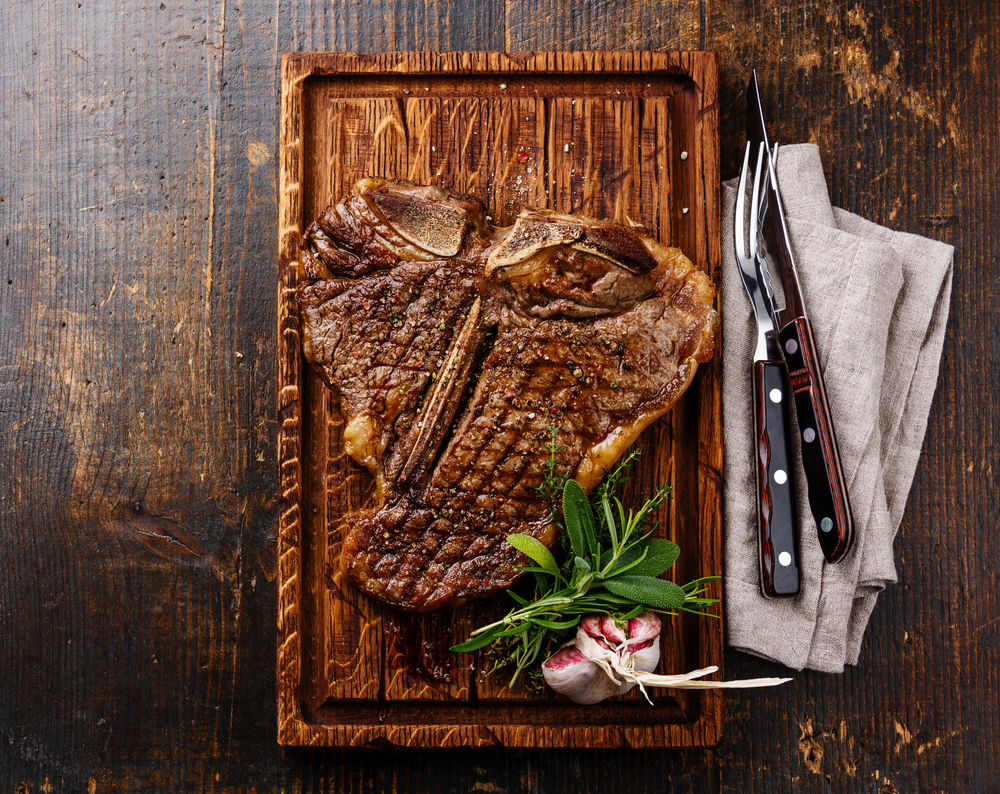 Los Bandidos De Carlos & Mickey's
You couldn't get more authentic Mexican food, without heading across the border and having a meal in Mexico. Los Bandidos De Carlos & Mickey's is a lively restaurant in El Paso, offering a fun atmosphere of mariachi music and immersive Mexican decor.
You might think the most popular dishes on the menu would be the enchiladas, or the fajitas, both of which people rave about, but it is actually the Texas-sized margarita. Limited to just one per guest, for good reason, especially if you are at dinner with your mother-in-law or boss.
From the appetizers to the desserts on the menu, you'll find tostadas to fried ice cream and Panchos's Famous Sopapillas. Well known for their fajitas and especiales, you are absolutely going to find something you'll love at this restaurant In El Paso. Just be sure to save a margarita for us!
ELEMI Restaurant
If you are searching for where to eat in El Paso while you are exploring downtown, ELEMI should be top of your list. This restaurant in El Paso is a showcase of diversity in the South West. The head Chef and owners are both the children of immigrants, bringing their cultural heritage into all aspects of this restaurant in El Paso.
ELEMI also has another claim to fame, their head Chef is best known as the host of "Top Chef" so you know she really knows her stuff. Each dinner service offers a special dish made of farm-fresh, organic, and local ingredients. Every day they cook and grind maize, creating their own tortillas for tacos.
In addition to the house-made tortillas, there is a wide selection of tacos on the menu, from shiitake mushroom to beef brisket. If you want to get your hands on some of these tacos, you will need to make a reservation for dinner. But, we think this is going to be worth a little bit of planning to make it to one of the best restaurants in El Paso.
Taft Diaz
When it comes to a unique dinner in El Paso look no further than Taft Diaz. You'll know from the first appetizer that this restaurant in El Paso is serving up unique, expertly plated dishes. Located in the Stanton House Hotel, the whole experience of dining at the restaurant in El Paso is elegant.
Named after U.S. President William H. Taft, and Mexican President Porfirio Díaz to commemorate their meeting on the El Paso Juarez border. Symbolizing the great things that can flourish when you invite others to join you at your table. True to its name Taft Diaz is serving up the best food in El Paso, with a combination of classical Mexican flavors and American influence.
They source their ingredients locally, so local in fact you will see the names of the farms at the bottom of the menu. Offering breakfast, lunch, and dinner, the menu here is carefully crafted, and the dishes are each a work of art. You almost won't want to eat them, almost. Top your meal off with a craft-made spirit and you'll be saying, this is the best restaurant in El Paso.
Desert Oak Barbecue
Maybe you aren't looking for a real fancy place to eat, maybe you are looking for somewhere to eat in El Paso where it's perfectly acceptable to eat with your hands and wear a napkin bib. Well then let's head to Desert Oak Barbecue. The oak-smoked BBQ comes highly recommended by the locals.
You'll feel right at home in the rustic setting, with comfort food and the best banana pudding around. What started as a hobby for a local family has turned into a full restaurant in El Paso, making BBQ the old-fashioned central Texas way. They serve their meat by the pound, so make sure you come hungry.
You can order from all the options of brisket, sausage, and spare ribs, but the crowd favorite is the BFS. We are pretty sure BFS stands for "Big Freaking Sandwich" because this thing is massive. Be sure to grab your napkin bib, because you are going to need it for this one. Don't worry, you'll feel right at home at this restaurant in El Paso.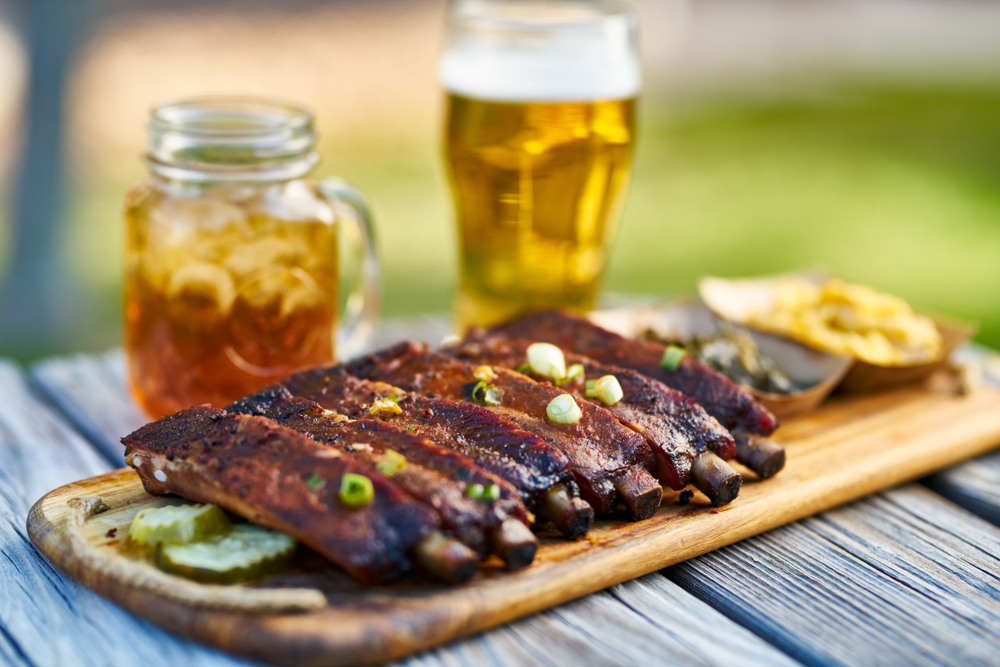 Red Lantern
After steaks, BBQ, and as much chips and salsa as you can stand, you might just be in need of some Chinese food in El Paso. Red Lantern is an informal Chinese restaurant, serving classic dishes in a welcoming setting. Sweet and Sour Chicken, General Tso's, and Beef and Broccoli all round out the menu, so you know they will have your favorite Chinese food dish.
If you are looking to order in, classic Chinese is always a go-to, and they offer delivery right on their website. But don't skip coming in for a meal, because they also offer beer and wine at the restaurant. And you can finish off the meal with a dessert of green tea ice cream, or red bean paste pancake.
When you are looking for a little break from the restaurant in El Paso serving up delicious Tex-Mex, we are sure you are going to add Red Lantern to your list of go-to restaurants for Chinese food in El Paso.
L&J Cafe
L&J Cafe may not be the oldest of all the restaurants in El Paso, but it certainly is the oldest on our list. Originally opened in the 1920s, this family-run business is serving classic Mexican dishes and drinks. Originally known as Tony's Place, they were serving up more than meals in the 1920s, offering homebrew, and illegal slot machines during prohibition.
Find your way there, it's the "Old place by the graveyard" and you'll see the iconic sign out front, and know you're going to have some of the best food in El Paso. The food here is so good in fact, people began to insist they be able to take it with them. By popular demand, you can now bring home a jar of their red table salsa for later, or the car ride home, it's up to you.
The restaurant is now run by the fourth generation, continuing the traditions of classic Mexican, El Paso-style dishes. They even have a secret family recipe book, nope that's not a joke. When you are picking where to eat in El Paso, don't skip the L&J Cafe, and bring us back a jar of salsa when you go!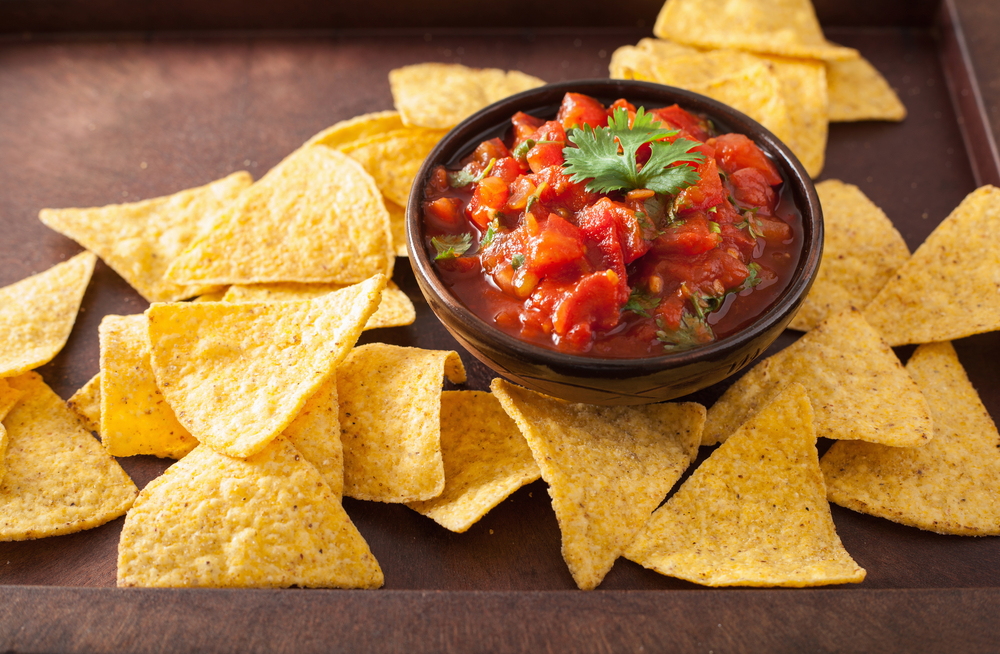 The Hoppy Monk
With a name like The Hoppy Monk, you might think this is just a bar. And don't get us wrong, this is absolutely the best selection of craft beer, cigars & single-malt scotch in El Paso. But they don't have just basic bar food. They have quality restaurant food. Served in a relaxed atmosphere, with an indoor-outdoor bar area, this is a laidback spot to get some of the best food in El Paso.
Don't let the menu overwhelm you. They have an extensive selection of every type of beer, and spirit, but the knowledgeable staff can guide you to make the best choice for your taste or help you discover something new. The food here is a combination of dressed-up hamburgers and veggie dishes that make you want to eat all of your veggies.
The Hoppy Monk focuses on serving craft beer from small independent breweries from all around Texas, supporting other local entrepreneurs just like them. When you are looking for restaurants in El Paso, don't pass them up, because The Hoppy Monk is certain not to disappoint.
Cereal Killers
As usual, we may have saved the best for last. This isn't your traditional restaurant in El Paso where you can grab a sandwich, but if you are the kind of person who eats cereal for any meal of the day, you are going to love it here. Order up a big bowl of the most popular cereals with your choice of milk, and feel like you are ready for Saturday morning cartoons.
But the menu doesn't just stop at bowls of cereal. They have also created cereal treats like milkshakes, doughnuts, and cookie bars. And to wrap up your morning, grab a cup of nitro cold brew. But don't let that throw off your Saturday morning cartoon vibes. The whole restaurant is set up to help you feel like you are back in your childhood, with board games and crayons to help you fill out your order form.
With such a unique restaurant in El Paso, you are certain to find a treat you will love! The restaurant is open late, so really make a commitment to have cereal for dinner, no one can stop you now!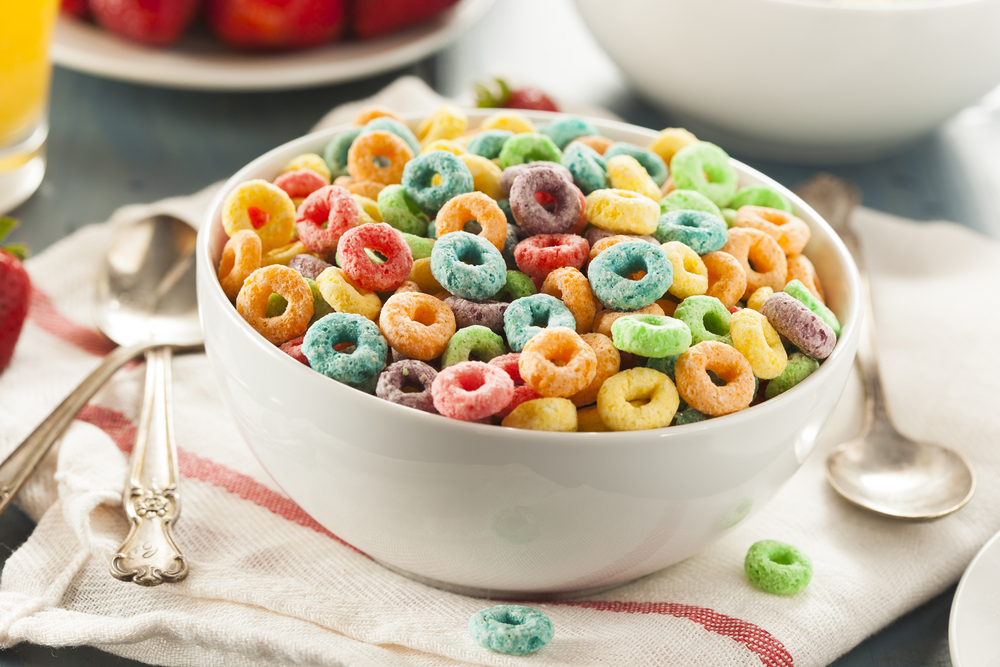 We've just begun to scratch the surface of where to eat in El Paso. With so many amazing options you certainly are going to have a hard time deciding. From sushi in El Paso to a steakhouse in El Paso, you can certainly find a meal to fit every craving.
We hope that you'll be able to find your new favorite restaurant in El Paso after you've tried some of our favorites. But really, it's ok if all of these places to eat in El Paso become your favorite!